When tour operator Rachel West set out to create an itinerary-building platform, she wanted it to solve the biggest problems she faced when designing client proposals and trips: the time they took, and the clunkiness of the process.
She also wanted its look and feel to stand apart from other platforms. 
The result was Safari Portal, an itinerary builder with a sleek design, high-quality imagery and content and an easy-to-use interface that can produce a trip proposal in under one minute. It launched last July, and more than 500 travel advisors are using it today.
Safari Portal isn't limited to safari itineraries. It has content from destinations around the world, with more to come.
"It's high touch," said West, who serves as Safari Portal's CEO. "The proposals feel expensive. They don't feel mainstream or generic by any means."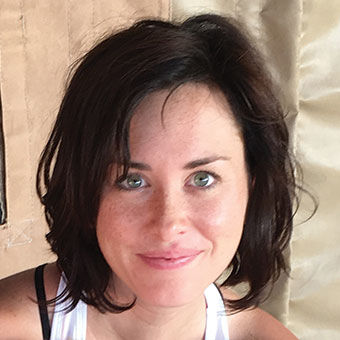 West went on her first safari in 2010 and hit it off with her guide, Phil West, a third generation Kenyan. They eventually married, and together they run tour operator Phil West Safaris. Phil runs the trips and photographs the wildlife, and Rachel manages the back office.
Previously, she would create manual proposals and itineraries for clients and ask Phil to search his photography archives for appropriate images each time she needed one, a process that could take hours.
During the downtime at the beginning of the pandemic, Rachel decided to improve that process, and Safari Portal was born. She worked with a designer to create the itinerary platform's look and feel, and a development team began programming it in October 2020. 
"You can build these really beautiful proposals in 30 seconds and completely customize them and tailor them," she said.
'Creative and fun and quick'
Safari Portal also collects guest information, which can then be shared with suppliers (such as dietary preferences).
It's essentially taken everything that was a chore and "made it into something that's creative and fun and quick," West said.
Phil authors the Africa content and provides its photography. For destinations beyond Africa, Rachel hired a professional writer and sources professional photos. 
Travel advisors can also create content from scratch. Some 3,000 properties and 1,000 destinations are included in Safari Portal and a content team is working to grow its offerings daily, but users can create their own content, as well. Any content an agent creates is saved and can be reused, Rachel West said.
Safari Portal can house guest information, Covid protocols, flights, accommodations and more.
According to West, Safari Portal is ideal for agents who skew more toward the luxury segment and design customized travel.
"Somebody who wants to curate all the details and curate the photos, and show [clients] where they're going and this is exactly what [they're] doing, I think it works great for them," she said. "And it can be for anywhere in the world."
Pricing starts at $299 per month. Plans can be customized depending on what features an advisor (or another party, like a destination management company) is interested in. 
Source: Read Full Article