The number of guests looking to venture beyond the walls of their all-inclusive resorts while on vacation appears to be growing.
And those properties have taken note, not only facilitating off-property experiences but adding them to their inclusions.
"The thing that's really been the travel buzzword for the last few years is 'experiential,'" said Geoff Millar, co-owner of Phoenix-area agency Ultimate All-Inclusive Travel and Ultimate Hawaii Vacations. "And nowadays, all the high-end all-inclusives have whole sections on their websites focused on experiencing the destination."
That focus represents a major marketing shift for the all-inclusive sector, according to Millar, which traditionally didn't encourage guests to set foot outside the property.
"In the beginning, all-inclusive resorts started in areas where there really wasn't anything to do off the resort," he said. "They advertised the fact that you can have all your meals, all your drinks, and you don't have to leave.
"Now, it's changed. You can still come down and do that, but they've put together programs that also allow you to experience the community and destination."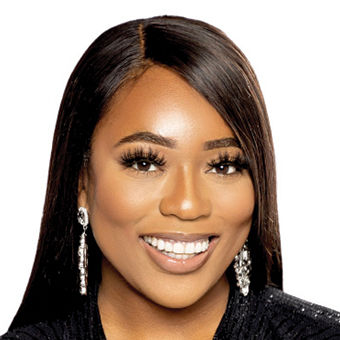 Marissa Waiters, the lead travel advisor and owner of Dallas-area agency Spread Your Wings Travel, estimates that about half of her all-inclusive clients express interest in exploring beyond the resort walls.
"A lot of my clients want to go off-resort to do those experiences that they can't do in the U.S. or their area," said Waiters, adding that groups in particular tend to opt for off-property excursions.
An itinerary she recently put together for a group of 10 in Cabo has them leaving the resort every day.
"In the age of social media, travelers want to show off the experiences they had on vacation, and many of my clients have never been out of the country before, so they want to see more than just the resort," she said.
Off-property experiences included
While many all-inclusives offer off-property activities by way of partnerships with local tour operators, some all-inclusive brands are taking matters into their own hands, incorporating those experiences into their inclusions. 
In late 2022, Melia Hotels International announced plans to bring its Paradisus by Melia brand to Europe with a pair of all-inclusives in Spain's Canary Islands. The family-friendly resorts — the Paradisus Gran Canaria, Las Palmas and the Paradisus Salinas, Lanzarote — are set to showcase Melia Hotels' new Destination Inclusive concept. 
Although the company has yet to detail the program's specifics, it promises to be "an innovative all-inclusive hotel concept in which the entire experience is permeated by the destination and the local culture."
On the Lanzarote property's website, for example, the program promises guests staying three nights or more two visits to top tourist attractions as part of their all-inclusive package.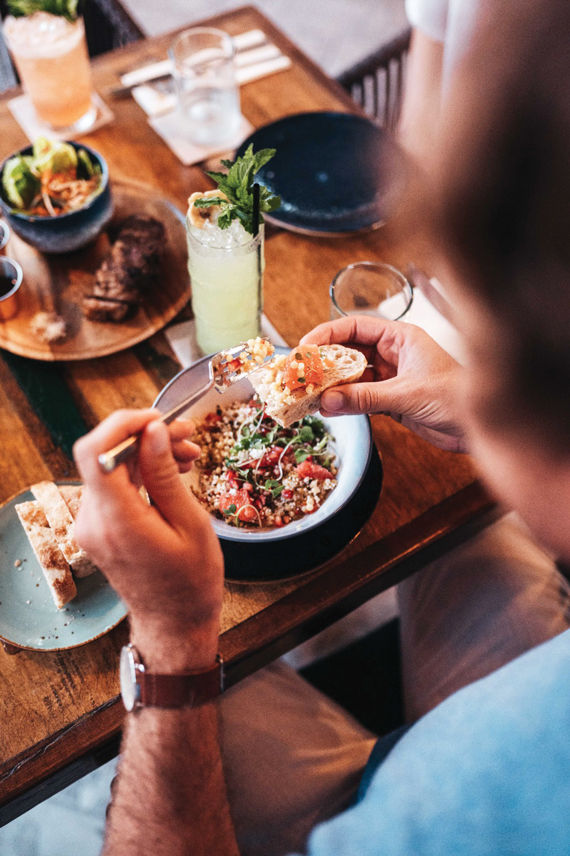 Likewise, Sandals Resorts recently launched its first off-site dining offering with the debut of the Island Inclusive dining program at the Sandals Royal Curacao, which opened last year. Available to guests staying seven nights or more in either a butler suite or any room category at the Diamond Level and above, the program includes a $250 credit that guests can put toward a dinner at one of eight local restaurants.
Participating restaurants include the gastro bar BKLYN, contemporary Asian eatery Soi95 and the Latin- and Caribbean-inspired MosaCana Bar & Kitchen. Roundtrip transportation to the restaurant of choice is included.
"This program allows Sandals to expand opportunities for the island, literally driving guests to locally owned small businesses where they can explore authentic flavors while supporting the local economy," said Luke Mathot, Sandals' vice president of food and beverage product innovation.
According to Mathot, the program's rollout has "been met with tremendous enthusiasm" by guests and restaurant partners alike. He added that Sandals Resorts is already exploring potential opportunities to extend the Island Inclusive concept to other Sandals properties.
"The Caribbean is filled with so much local talent, and our pilot program in Curacao is a gateway," Mathot said. 
Mexico's Grupo Xcaret has been something of a pioneer on this front, offering its all-inclusive guests complimentary admission and transportation off-property but still within its own ecosystem of adventure parks, since the debut of its inaugural resort, the Hotel Xcaret Mexico in Playa del Carmen, in 2017. 
The company has seven parks, four within five minutes of the Hotel Xcaret and sister properties Hotel Xcaret Arte and La Casa de la Playa and three within an hour.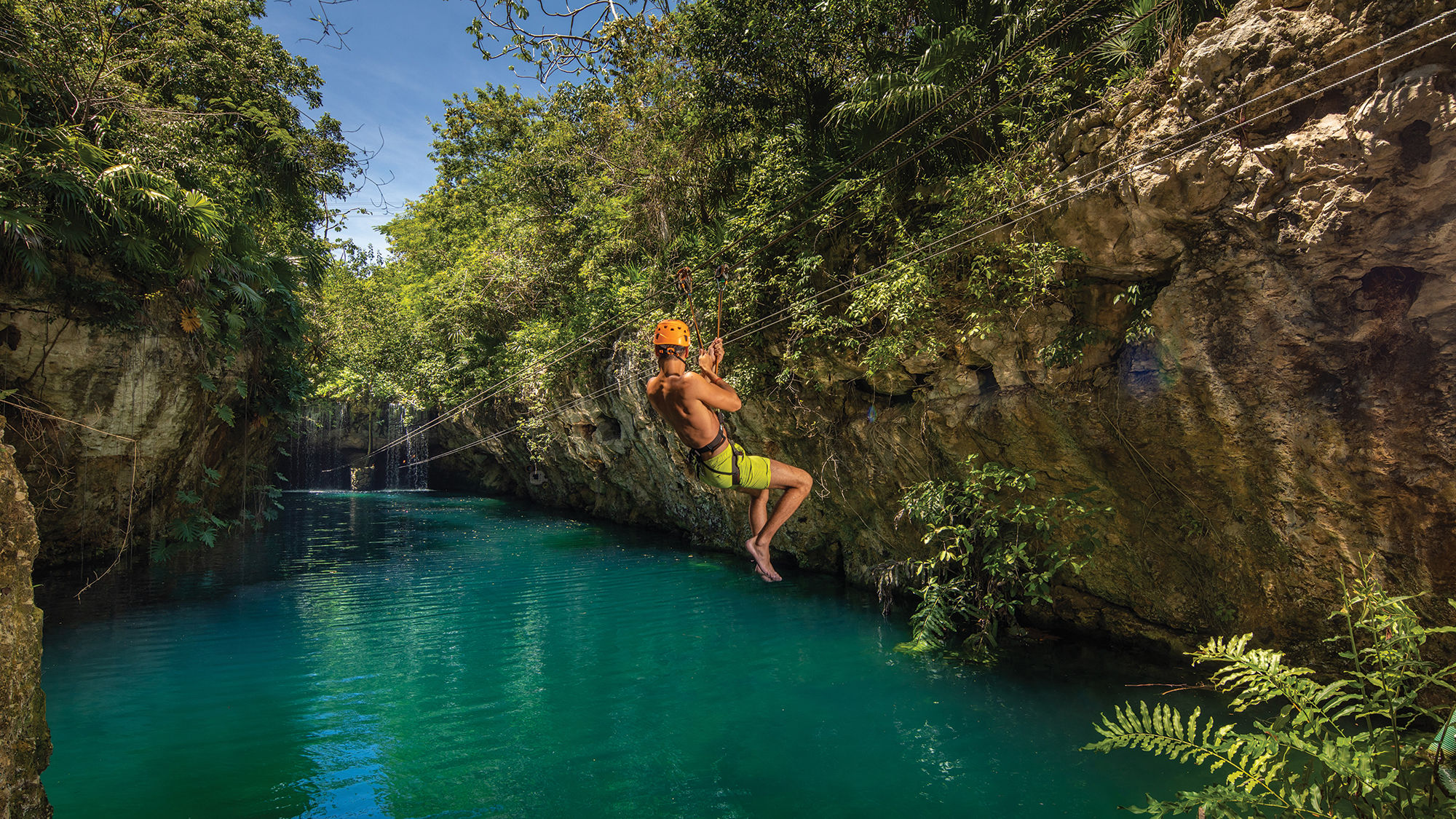 Park activities include everything from ziplining at Xplor, a river rapids experience at Xavage and attending the Xcaret Mexico Spectacular dinner show at the Xcaret park. 
Rodrigo Motavelazco, Hoteles Xcaret's sales director, said the company's All-Fun Inclusive concept has "transformed the conventional notion of all-inclusive tourism."
"The fact that guests can curate their trip based on their preferences and can choose from a large number of experiences, including unlimited roundtrip transportation to and from the parks, is a freedom not seen before in the tourism industry," Motavelazco said.
Source: Read Full Article