Carnival Cruise Line brand ambassador John Heald is launching a video series over the next three weeks to reminisce about Carnival's 50-year history. 
Titled "Between Two Banners," the interview series will explore a half-century's worth of Carnival stories as told by people who have been with the brand over the years. 
The 50th anniversary series will air on Heald's Facebook page at noon Eastern time on Mondays, Wednesdays and Fridays beginning March 21 and ending Wednesday, April 6.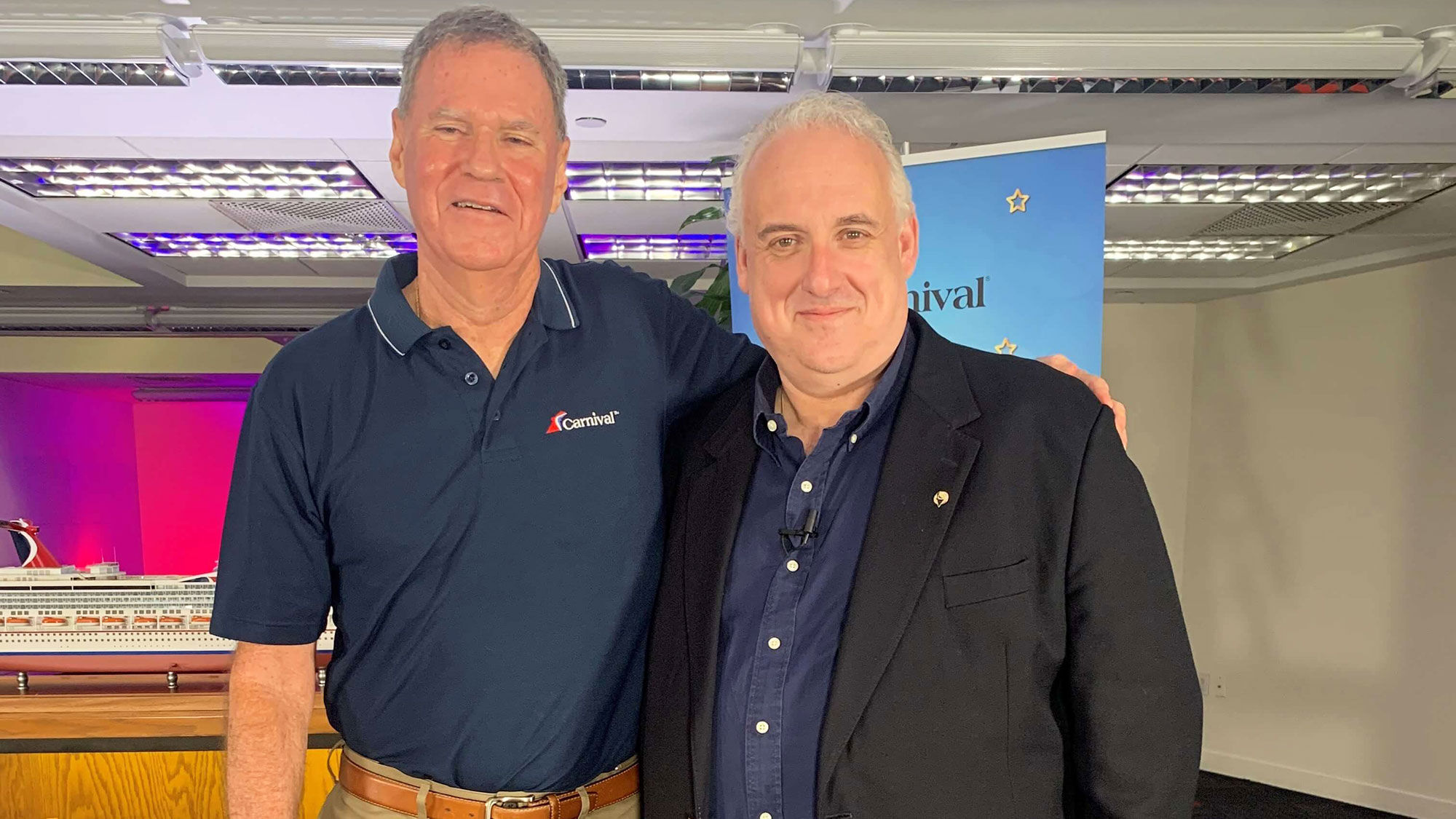 Guests will include former CEO Gerry Cahill and Carnival Corp. chairman Micky Arison. The series kicks off on March 21 with Terry Thornton, retired senior vice president of nautical and port operations. 
Heald, who joined Carnival as a bartender nearly 35 years ago, has climbed the ranks at Carnival Cruise Line. In 1989, he joined the entertainment department as a social host and was promoted to cruise director a year later.
Heald is now an ambassador who hosts special voyages, emcees events and engages with cruisers on Facebook, where he has close to 400,000 followers.
Source: Read Full Article