MIAMI BEACH — A cowboy-hat-wearing Christine Duffy upstaged Carnival Corp. CEO Arnold Donald at CruiseWorld today to announce that the third ship in Carnival Cruise Line's Excel class will be named the Carnival Jubilee and will launch from Galveston, Texas.
The 5,400-passenger Jubilee will sail the Western Caribbean when it is delivered in 2023; cruises go on sale in early 2022.
The ship will be named the Jubilee "in a nod to our past and an eye to the future," Duffy, Carnival's president, told CruiseWorld attendees.
The ship name continues Carnival's trend for the Excel class of naming its ships after the line's original vessels; the second ship in the class, currently under construction, will be the Celebration; the first was the Mardi Gras, the name of Carnival's very first ship, which launched this summer.
Carnival said that the original Celebration and Jubilee were the first cruise ships to be homeported in Galveston; the Celebration in 2000 and the Jubilee in 2002.
The new ships are notable for their use of liquefied natural gas, and for their size comparative to their namesakes; the next Jubilee will be four times larger than the original.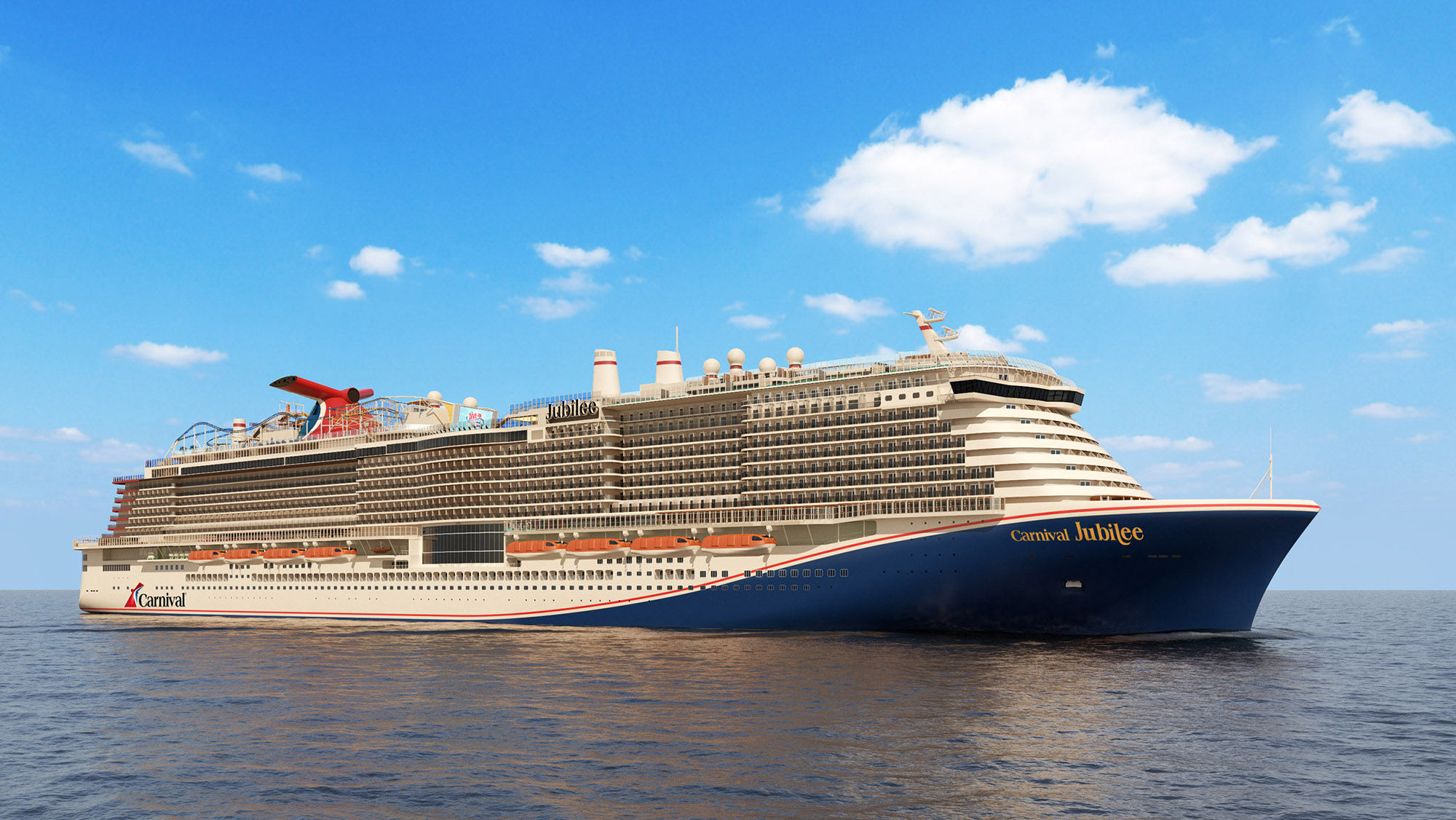 Carnival is celebrating its 50th anniversary next year, and Duffy said the line was thrilled to be launching the Jubilee name again. It will have "some new, fun additions that we will be revealing over time," she said.
Duffy took the stage during Donald's Presidential Chat with Travel Weekly editor in chief Arnie Weissmann.
With a tip of her cowboy hat, she added that Galveston is a growing drive port, "drawing guests from many places across the south and west and Midwest." 
All 22 Carnival ships in the US fleet will be sailing by March, including the Carnival Radiance from Long Beach, Calif., the Sensation from Mobile, Ala., and in Florida, the Paradise from Tampa and the Ecstasy from Jacksonville.
And for the families sailing on them, Camp Ocean will be open for the holidays to all children who are vaccinated. 
Source: Read Full Article