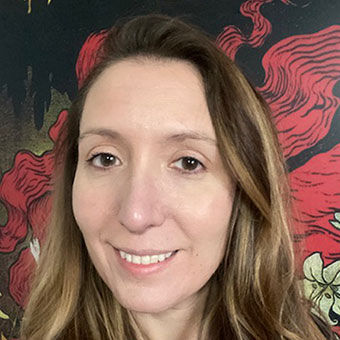 In real life, siblings can have a hard time sharing their toys. But in the cruise industry, one brand is about to share one of its most prized possessions with its sister.
For the first time, two Celebrity Cruises ships will call at Perfect Day at CocoCay, Royal Caribbean International's private island. The calls will be included in itineraries on the Celebrity Beyond and Celebrity Reflection from April through November 2024.
The pair will begin sailing there following the debut of Hideaway Beach, an expansion project on the island expected to take the island capacity from about 11,000 guests a day to around 13,000, according to Michael Bayley, president of Royal Caribbean International. The beach is expected to open in Q4.
The Beyond's visits to CocoCay will be included on 40 itineraries, a mix of six- to eight-night Caribbean voyages. The Reflection will begin sailing short weekend cruises. Both ships will homeport in Fort Lauderdale.
The island is Royal Caribbean International's highest-rated destination in the Caribbean, a topic Bayley and Jason Liberty, CEO of Royal Caribbean Group, expounded on during the Q1 May earnings call.
"Since Perfect Day opened midway through the second quarter of 2019, these itineraries are driving outsized yield and pricing growth," Liberty said. "Exceptional strength in Caribbean itineraries, combined with our amazing private island destination, Perfect Day at CocoCay, is driving the increase in yields."
Royal Caribbean International is sending around 2.5 million guests to Perfect Day this year, Bayley said.
"The pricing premiums continue to be really robust, and the spend on the island continues to be really robust," he said. Although Royal has increased guest capacity at Perfect Day, Bayley said the line has seen no decline in the power of the pricing. "In fact, it continues to accelerate."
Celebrity's interest in Perfect Day at CocoCay
Now, Royal Caribbean Group is betting that Celebrity will enjoy that strength.
Laura Hodges Bethge, the new CEO of Celebrity Cruises, said the move enables Celebrity to add more diversity to its itineraries as the line's customers ask for more year-round weekend cruises in the Caribbean and show strong demand for that region in general.
It's for that reason Celebrity is upgrading the ship operating its seven-day Caribbean itineraries to the Beyond and adding short cruises on the Reflection.
"We are definitely seeing the growing trend of weekend warriors and long weekend getaways," she said. "We are seeing a strong Caribbean demand in general, and the expansion of our Caribbean offerings is a response to this trend."
New Royal Caribbean ships calling at CocoCay
As Celebrity sends its ships to CocoCay, Royal will be sending its newest hardware there, too.
The 5,610-passenger Icon of the Seas, due out in January, is expected to call there every week once it begins sailing Caribbean itineraries, as will the Utopia of the Seas, coming in June 2024.
Source: Read Full Article