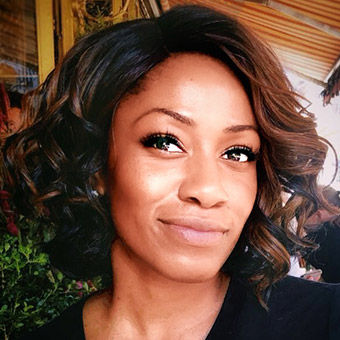 What's the difference between the North American river cruise market and the European river cruise market?
Do river cruise lines cater to those demographics differently? How do Europeans like to experience their river cruises? Do North Americans have different cruise desires than their European counterparts?
I've often wondered about the answers to these questions ever since I started to pick up on the information that river cruise professionals would share with me. And what I've concluded is that there is a difference between the two markets when it comes to what suppliers are providing them. For the most part.
"The answer is really not very straightforward, and it really depends on the market we're selling into, on what the cruises are," said Michael DaCosta, general manager of the U.S. and Canada at CroisiEurope.
One of the biggest differences between the North American and European audience is preferred trip lengths.
Europeans tend to prefer shorter cruises since, DaCosta said, they don't have to travel far from home and may be looking for quick weekend getaways.
"On every river, in most destinations, we start at three or four nights," he said. "Those cruises pull people who want to try river cruising for the first time or include it as part of an independent travel vacation. They might do four nights with us but then spend time in Paris on their own or something like that. I think that those cruises are built with the European market in mind, and they're more likely to take shorter, less expensive cruises, doing more independent travel."
But, he added, "they attract certain North American travelers as well."
A number of river cruise lines offer a variety of shorter cruise itineraries, typically ranging in length between three-, four- and five-night cruises.
On the flip side, DaCosta said, North Americans tend to prefer longer river cruises — or at least spend more time than a weekend getaway's worth in Europe.
"If an American or Canadian is taking a cruise that's under a week, they're spending additional time doing something else in Europe, whether they're doing extra hotel nights at the beginning or end, or they're traveling somewhere completely different," he said, adding that some of CroisiEurope's North American clients book back-to-back cruises with the line.
Affordability and value matters to everyone but sometimes Europeans are looking for something more a la carte while North Americans are looking for all-inclusive products.
"For the U.S. guest, I think what we've tried to do is our all-inclusive concept; it's the value of saying, it's all really put together for you," said John Dennis vice president of sales and marketing for North America at Viva Cruises, a Dusseldorf, Germany-based line that's working to attract the North American market in order to add to its predominantly European client base. "There's a convenience factor in that. So your shore excursions are included. Why? Because chances are you're not going to know what's going on in Dusseldorf. You're not going to know what's going on in Passau."
Another area of differentiation is in seasonality. Earlier this year, Viva announced year-round cruising, extending cruising into the off-season of January, February and March. The company expects its European clientele to be the main patrons of its winter sailings, as Dennis says Europeans are more acclimated to the continent's winter weather.
But Viva is hoping the atypical seasonal cruise offerings will spark interest among North Americans and other international travelers.
"It's a very untraditional time period," Dennis said. "But it's certainly a beautiful time period and there's certainly something for everyone.
"The historical sights and ruins are still there. In most cases the air prices are much more affordable. And you don't have the overpopulation of tourists, which sometimes have a negative effect for a lot of people who are wanting to just enjoy something without having a million of their closest friends in one particular city." 
Source: Read Full Article