ONBOARD THE ROTTERDAM — It's been a few years since I've been on a Holland America Line ship, but when I boarded the Rotterdam for an evening event to celebrate its 150th anniversary, I felt a little like I was coming home.
I enjoy the familiar elegance and ease of a HAL ship. There are no rock-climbing walls here (although there is now a Rock Room, courtesy of Rolling Stone). Ship's in the line's Pinnacle class, now three strong, are its largest yet but not big enough to be overwhelming. 
In my brief tour around the Rotterdam, I picked out a few familiar sights that I appreciated as well as — literally — some new notes.
Musical highlights
The ship is known for its collection of live-music venues in a zone known as the Music Walk. B.B. King's Blues Club, on Deck 2 midship, definitely had a thing going on: The singer was belting out the best rendition of "Me and Mrs. Jones" I've heard this side of Billy Paul. And I also took note of the chandeliers in the room, which reminded me of the sparkler-like lights in the Metropolitan Opera House at New York's Lincoln Center ­– HAL's Lincoln Center Stage program offers chamber and classical music performances.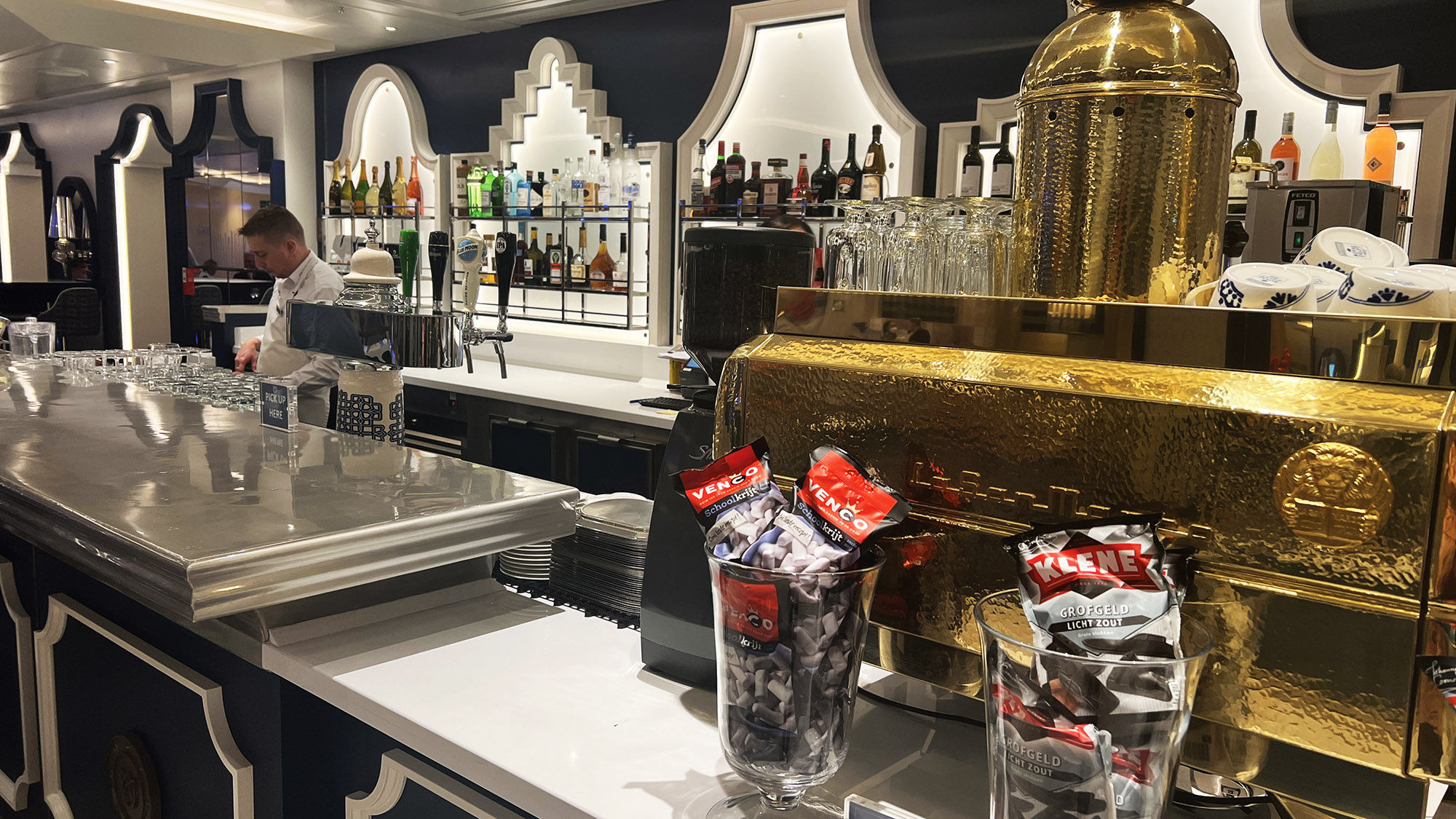 Cafe stop
The spot onboard that I found most charming was the Grand Dutch Cafe on Deck 3, which celebrates the line's roots. Shelves mimic Amsterdam's canal house gables, the accent color is a Delft blue hue, and Dutch snacks are featured prominently. Drinks made with genever and a selection of Netherlands-brewed beers are also available.
The Crow's Nest
The line's signature top-deck lounge never fails to deliver; it's the ultimate chill-out living room, with wraparound windows to watch wildlife or the ocean waves.
HAL has done something I haven't seen before, which is to move its shore excursions desk to this lounge instead of a traditional spot down by the purser's desk. Huge interactive screens cover the nearby tables, so guests can pore over port stops, maps and shore excursion information in ease and comfort.
Nearby is a card-slash-game room with board games organized in boxes that look like old-fashioned suitcases.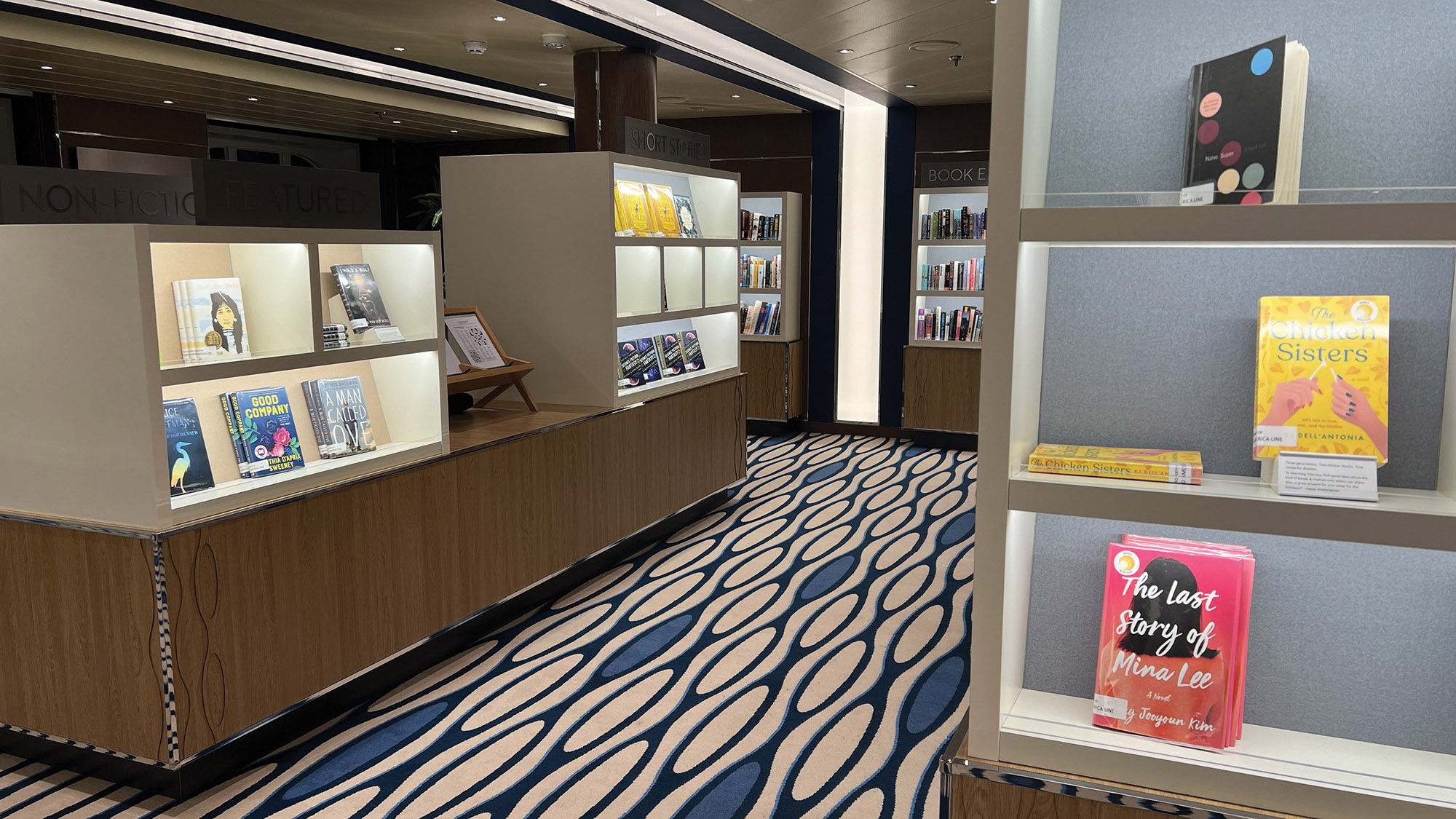 The library
Glory be, the Rotterdam has an actual library! And it's gorgeous: a large, brightly lit room just off the Music Walk. A book exchange shelf encourages guests to recycle their reading for the next set of passengers. 
Source: Read Full Article