ONBOARD THE OCEANIA VISTA — The odds are "extremely high" that an Oceania Cruises program to pay travel advisors commission on noncommissionable fees (NCFs) will take effect in September after a six-month test run, said Nikki Upshaw, the line's senior vice president of global sales.
Travel advisors onboard Oceania's newest ship last week for its naming ceremony in Malta said such a change would result in higher commissions and help agencies hire more advisors.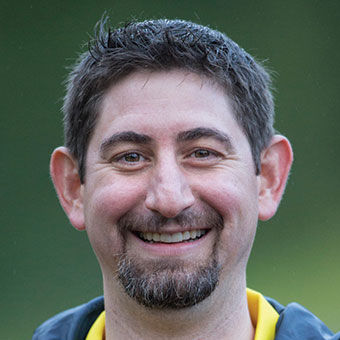 Moreover, following the pandemic era, when direct business grew as an overall percentage of cruise bookings, the idea of eliminating NCFs for trade partners "feels like a big, warm hug," said Danny Genung, CEO of Harr Travel in Redlands, Calif. 
His agency is participating in the trial program that Oceania began last month with its 50 highest-producing agency partners.
The program echoes that of sister brand Norwegian Cruise Line (NCL), which dropped NCFs on qualified advanced bookings last fall. But Oceania president Frank A. Del Rio said Oceania's motivation to drop the unpopular fees is in order to be more competitive in the upper-premium space.
Oceania, he said, is the only brand in the Norwegian Cruise Line Holdings (NCLH) family with competitors that have never had NCFs, such as Viking and the new Explora Journeys.
"We felt that it was starting to become just too much of an impediment, and an unnecessary one to be quite honest with you," Del Rio said in an interview. "When you do the math, it just didn't make sense to have something in the way. It's time to put the whole NCF thing behind us." 
The motivation is different at NCL, which is hoping to attract loyal and repeat customers. Its data showed that passengers who book further out are more likely to rebook with both the brand and advisors and submit higher cruise satisfaction scores on average. Thus, its NCF program was structured to apply only to bookings made at least 120 days in advance.
Harry Sommer, incoming CEO of NCLH and Norwegian's CEO when it changed its NCF policy, expressed confidence that Oceania would ultimately drop NCFs. 
"Assuming it will work out, which I'm confident it will, we'll find ways to expand it further to all of our partners across the world," Sommer said. 
Genung said the NCL program has helped his agency's bottom line and that his participation in the Oceania trial has led to a "significant boost already."
Other agents onboard said being in the program hadn't so far led them to increase Oceania bookings, but they added that it is still early in the trial period.
"Maybe people aren't as excited, because they actually haven't seen the uptick in additional commission because the commission hasn't been paid yet," said Geoff Cox, senior vice president of sales for KHM Travel Group. "Maybe when they get the commission, they'll say, 'Oh, I got this higher commission because of NCFs.'"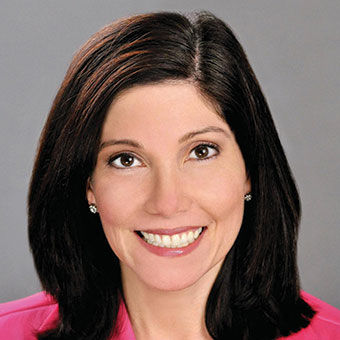 Del Rio credited Upshaw with being a longtime advocate for eliminating NCFs. 
Upshaw said the trial will run through September, at which time she expects the line to decide how far to expand the program and what requirements agents must meet to qualify. In order to participate in NCL's program, for example, advisors had to submit a business plan for approval.
Del Rio said the line has not set benchmarks to judge the program's success but described the pilot as "a true test" to see what effect the program has on bookings. It has not been decided if future participation in the program would require agents to achieve certain sales goals or submit a marketing plan, he added. 
The program is being tested with Oceania's core, top-producing agencies globally, although the majority are in the U.S.
NCFs, the portion of cruise fares generally cited as port fees and other pass-through charges on which advisors normally don't get paid commission, have long irked the trade, and many advisors hoped that NCL's policy change last fall would prompt other brands to follow. 
Mike Estill, COO of the Western Association of Travel Agencies, said that the fees lumped into cruise NCFs have been something of a mystery, leading to questions about what they are and why they aren't baked into the commissionable fare.
Using NCFs is "just a crappy way to treat your partners," he said. 
NCFs are more harmful to travel agents who are just starting out and to agents selling a lot of contemporary cruises, because the fees make up a larger portion of those fares, Estill added. "It's not hurting the luxury guy. It's killing the contemporary guy." 
Alex Sharpe, CEO of Signature Travel Group, said he is excited about the program but added that travel advisors will need to produce more bookings to prove to Oceania that removing NCFs was a good move.
"We have to perform," he said. "We're not a charity."
Source: Read Full Article