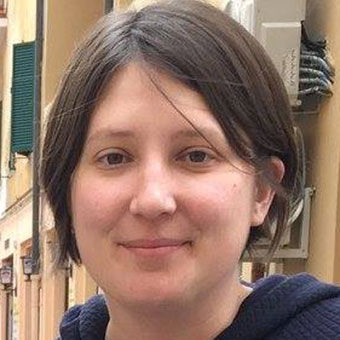 Travel advisor Ashley Les, owner of Lisbon-based Postcards From, is an advocate of traveling with purpose.
"This year I am planning personally to travel more intentionally and be really mindful of where I'm going and what my impact of going is," she said.
Les isn't just talking the talk but is walking the walk: This past January, she visited Rwanda with 63 pounds of school supplies on top of more than 40 sports balls, nets, jerseys and other sporting supplies for a local school.
It wasn't her first time. It started with her first trip to Kenya around 11 years ago. Her mother, who works at a small-town school in Massachusetts, helped her collect five boxes of school supplies that Les delivered to an orphanage. After that, she again brought school supplies on a trip to Senegal.
When she decided to travel to Rwanda earlier this year, she knew she again wanted to bring things for the local children. She reached out to her hotel, the One&Only Gorilla's Nest in Ruhengeri, and got in contact with the local school's headmaster (the One&Only and school are so close that Les could hear the children playing while at the hotel).
The school serves kindergarteners through high schoolers, around 2,000 in total, Les said.
The headmaster was excited about the school supplies and asked if she would also be willing to bring some sports supplies. She put together an Amazon wish list and sent it to clients, colleagues, travel partners, friends and family.
Les ended up with so much to bring that she limited her own items to a small backpack and checked her donations ("It was a little bit freeing"). Les delivered the supplies herself; the local impact was apparent.
"Their parents are the trackers," she said of the students. "Their parents are the guides. They're all in that area. They're working at the hotel. So it's a direct impact."
She encouraged other travel advisors to organize similar initiatives.
To get started, she suggested reaching out to travel partners who are on the ground in their destination; they can suggest local schools and organizations that could use donations.
"We are constantly traveling," she said. "We're all over the world. If everyone did just a little bit each place they went, it'd be pretty cool to see how that grew."
Source: Read Full Article