TULUM, Mexico — Pleasant Holidays is focusing on growth and expansion, announcing new destinations, hotel partnerships and strong booking numbers for 2022 at its annual retreat for top-selling travel advisors.
CEO Jack Richards said Indonesia, Malaysia and the Maldives are new Asia destinations starting this June. The company currently offers packages in Thailand, Singapore, Hong Kong, Vietnam, Cambodia and Japan. Pleasant Holidays will also begin offering China as a destination in 2023. 
"We maintained the business for two-and-a-half years," Richards said, recalling the limitations the pandemic had imposed on Pleasant Holidays' ability to grow its business. "So now we're growing again and we'll continue to grow."
South Africa will join Pleasant Holidays' list of destinations in August and will be the company's first offering in Africa.
"We're in 64 countries now, we'll probably be up to 70 [by 2023]," Richards said.
Richards unveiled Pleasant Holidays' growth plans exclusively to Travel Weekly at the company's Pleasant Holidays Elite Experience retreat for its 50 top-selling travel advisors of 2021. The live event returned after a two-year hiatus.
This year, the four-day Elite Experience event was hosted at the new Hilton Tulum Riviera Maya. The Hilton Tulum, which had its grand opening in May, has 735 guestrooms, eight pools, 13 concept-driven restaurants and a 55,000-square-foot convention center, all sprawled across several acres of beachfront. The all-inclusive resort is among Pleasant Holidays' hotel offerings in Mexico.
Mexico keeps going strong
Mexico continues to be Pleasant Holidays' best-selling destination. The company has all-inclusive resort partners across six of the country's most popular destinations — Los Cabos, Cancun, Riviera Maya, Playa del Carmen, Puerto Vallarta and Riviera Nayarit.
And Mexico bookings have not slowed even though competing destinations have reopened to tourism, Richards said.
Hawaii is the top-selling destination for attractions and excursions.
"We had one gentleman from Mexico purchase $76,000 in activities just in Hawaii for a week," Richards said. "Activity sales are up across the board."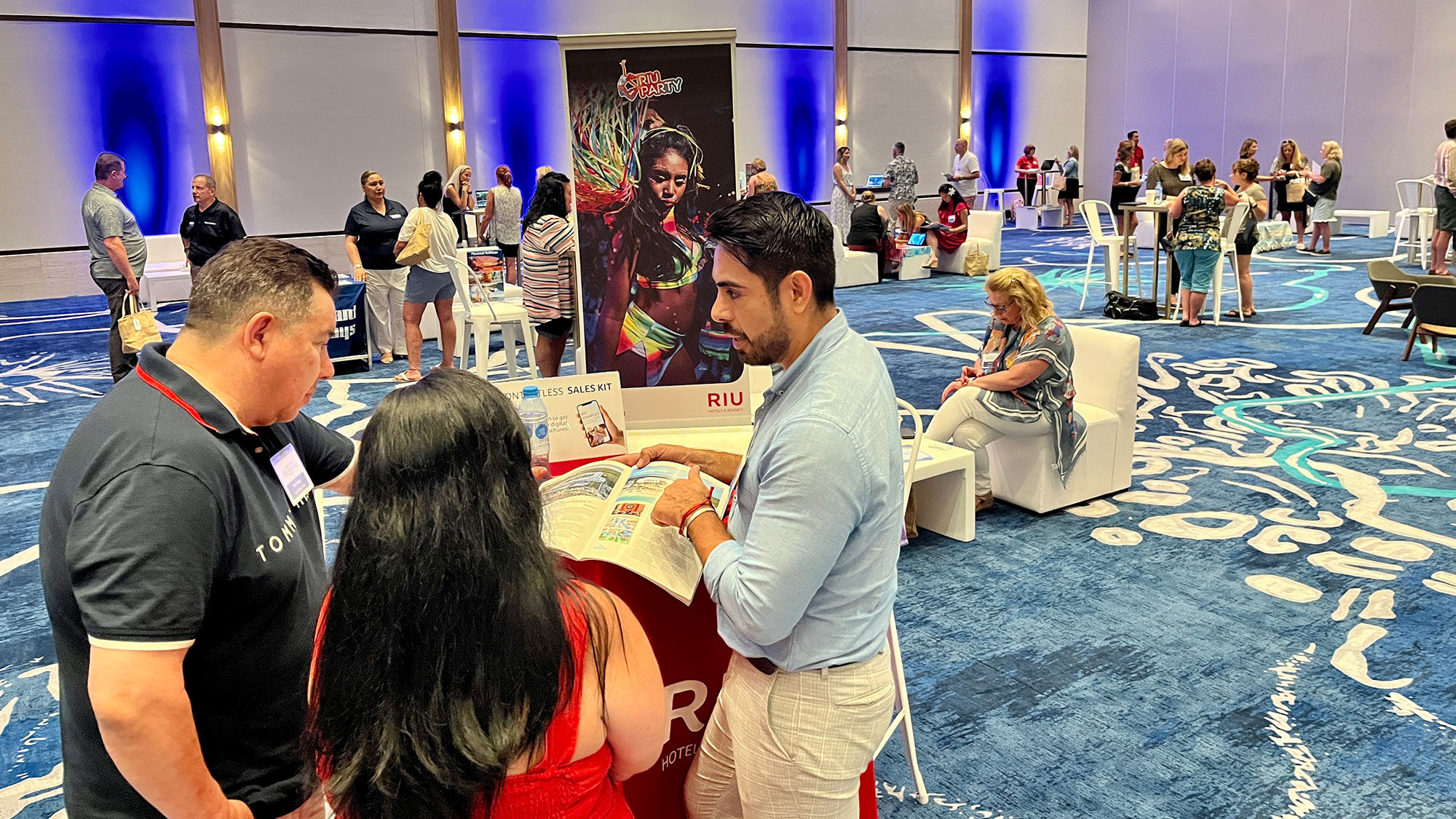 New hotel partners are also part of Pleasant Holidays' expansion. 
"During the pandemic, we added several hotel chains to our portfolio, such as Shangri-La," Richards said. "Belmond just came on. We're in negotiations with probably three or four others right now. We're going to continue to add hotel partners."
Europe will be a major focus
Europe is going to play a big role in the vacation wholesaler's growth plans moving forward. And now that Europe has mostly reopened and many countries continue to drop Covid testing and entry requirements, Richards said Pleasant's priority will be building out its Europe presence.
"Europe is going to be a major focus for us," Richards said. "We have 700 hotels in Europe today. I envision that getting over a thousand. We've added secondary cities in England, France and Italy, in places like Liverpool and Manchester in England; Lyon, Strasbourg in France; and Tuscany in Italy. We're going to continue to expand in Italy."
Richards added, "I think the last report that I saw was that almost 80 million Americans flew to Europe in either 2018 or 2019. The opportunity for us is there. We fish where the fish are."
Source: Read Full Article