MIAMI BEACH — The ravenous appetite for travel following the Covid-19 lockdowns has a name: revenge travel. Naturally, "revenge selling" should also be a thing, said cruise sales executives on the Masterminds panel at Travel Weekly's CruiseWorld on Wednesday. They urged travel advisors to meet the huge demand for cruising.
What that means: Don't assume which clients are ready to buy, and don't assume how much clients will spend. For those with the money and inclination to travel, the pandemic has caused many of them to have a YOLO — you only live once — attitude.
"What was the bucket list has become the to-do list," said Keith Lane, Celebrity Cruises' vice president of sales for the Americas.
And the to-do list may be more than one vacation. When advisors find out where clients stand, they may discover that they want to cruise now and again two years from now.
"Take advantage of that," Lane said. "Revenge sell."
Lane added that work and travel have intertwined for many people due to the pandemic. If they're going to work remotely, it might at as well be on a cruise ship, where improving internet speed has made such a combination possible.
Lane said that booking these "digital nomads" could be a profitable niche.
"People can work on our ships during the day and enjoy them at night," he said.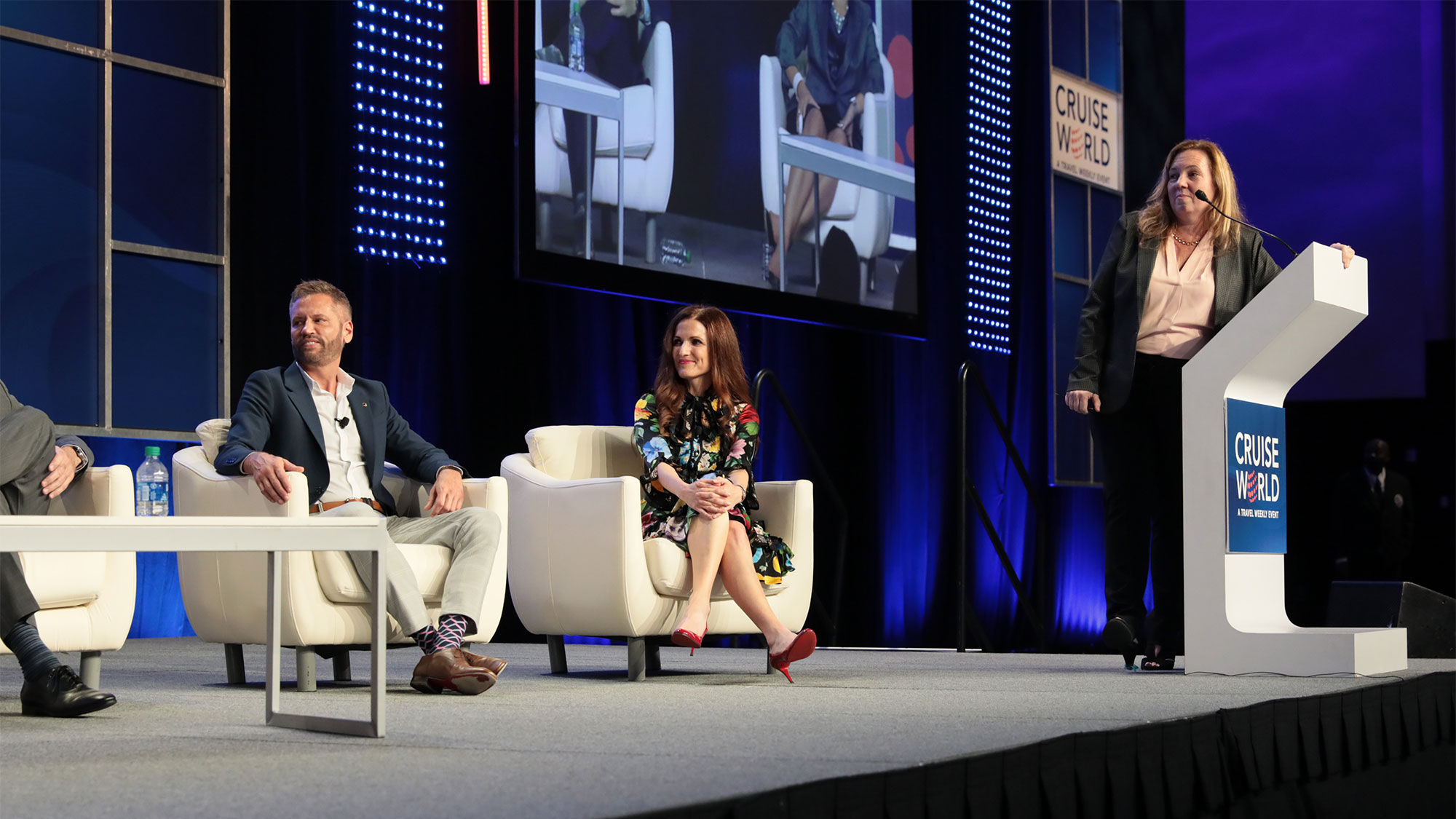 Royal Caribbean International's senior vice president of sales and trade support and service Vicki Freed provided a real-life example of the YOLO mentality in an unexpected demographic. She told the story of a 26-year-old man who broke up with his girlfriend of five-and-a-half years and booked a cabin on Royal Caribbean's 274-day world cruise, spending $126,000.
"He made a lot of money in Bitcoin," Freed said, eliciting laughter from CruiseWorld attendees.
The lesson is not to buy into preconceived notions of who may or may not be a cruiser, she said.
Don't hesitate to reach out to clients
Later in the Masterminds session, Freed stressed that advisors must not wait to contact clients who last traveled before the pandemic, and they must shed any awkward feelings they may have about a cold call.
"Making that connection is very important," she said. "Ask how they're doing. That starts the dialogue. When they feel connected, they're going to want to do business with you."
MSC Cruises USA's COO Ken Muskat encouraged advisors to sharpen their listening skills and "let your customers tell you what they're looking for."
Advisors will need to do more than talk, however. They need to "walk the walk" by getting back on a cruise ship if they haven't already, said John Chernesky, senior vice president of sales and trade marketing for Princess Cruises and Cunard Line.
"Hosting groups is a great way to promote your business," he said.
The panel also included Derek Lloyd, vice president of agency sales for Norwegian Cruise Line; Barbara Muckermann, Chief Commercial Officer for Silversea Cruises; Adolfo Perez, the senior vice president of global sales and trade marketing for Carnival Cruise Line; and Michelle Sutter, the vice president of North America sales for Holland America Line.
Source: Read Full Article