Silversea Cruises christened its 11th and newest ship, the Silver Origin, in the Galapagos Islands on Friday, an event that celebrated a couple of firsts.
Not only was this the christening of the first ship delivered during the pandemic in 2020, it was the first christening for Jason Liberty as the president and CEO of Royal Caribbean Group, Silversea Cruises' parent company.
"Silversea's efforts to support long-term conservation here in the Galapagos Islands speak to our commitment to the environment. Our approach is built on the mantra that 'respect for the oceans is not a choice, it's a way of life,'" said Liberty.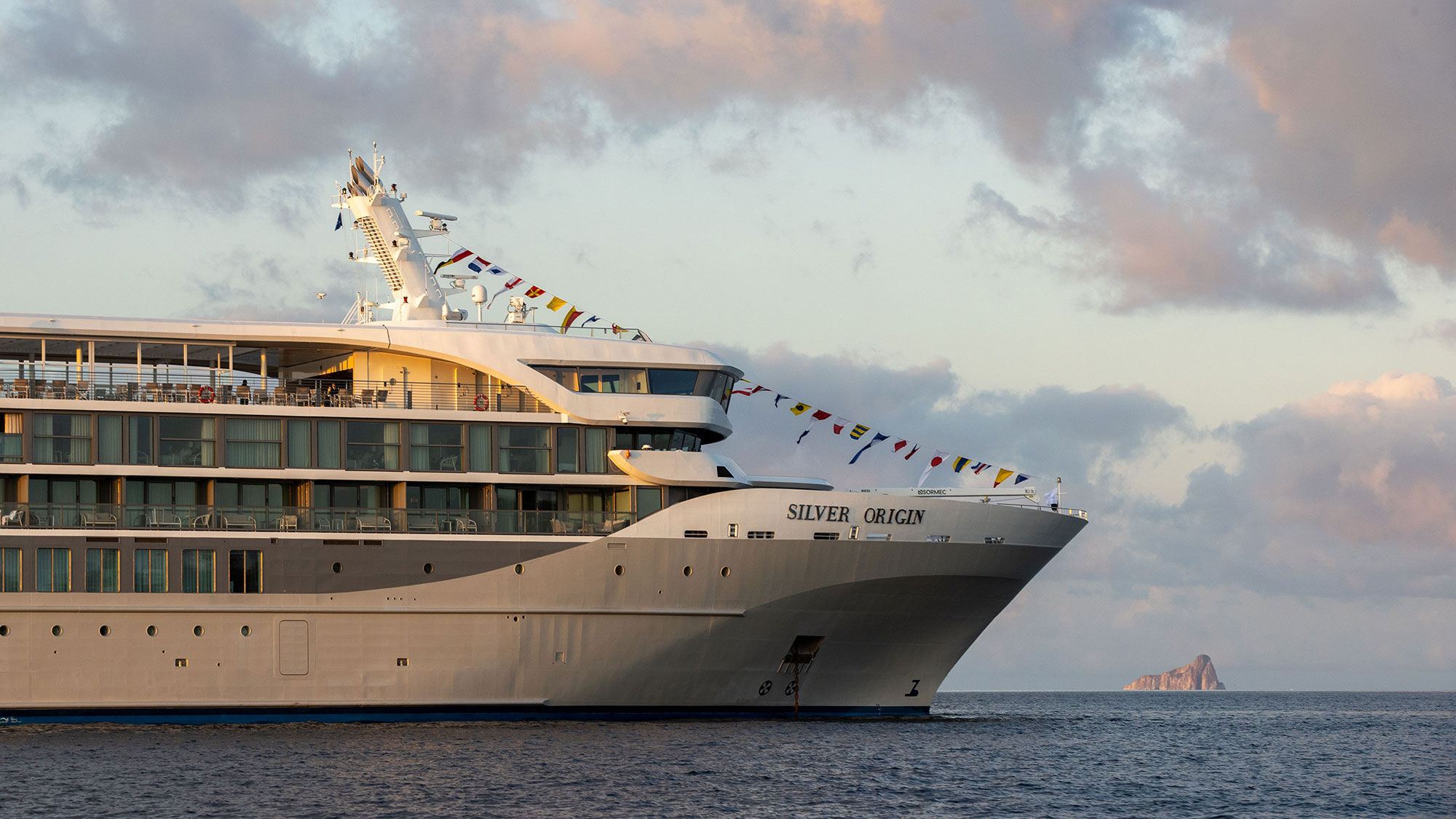 Johanna Carrion, a conservationist and resident of the Galapagos Island, served as the ship's godmother. Carrion is executive director and CEO of the Scalesia Foundation, an educational organization that strives to strengthen the conservation of the Galapagos through hands-on education. The Silversea Fund for the Galapagos supports the Scalesia Foundation, with a recent donation from the cruise line covering 50% of scholarships to a school operated by the foundation.
The 100-passenger Silver Origin was built with both the Galapagos Islands and sustainability in mind. It was the first destination-specific ship built by Silversea, which says it is the "most environmentally conscious ship we have ever built." The ship includes a dynamic positioning system to be used over delicate seabed ecosystems and purifies and converts seawater into drinking water, among other measures.
The ship has been sailing in the Galapagos since last June and will be operating in the region year-round.
"Silver Origin is our strongest means to inspire travelers to safeguard the well-being of this beautiful archipelago for future generations," said Roberto Martinoli, president and CEO of Silversea Cruises.
Source: Read Full Article