NEW YORK — Viking named its 10th oceangoing ship, the Viking Saturn, in an event on June 6 that included performances by Metropolitan Opera singers and a blessing by godmother Ann Ziff, chairwoman of the Met Opera. 
The ship was docked in New York for the ceremony and the naming took place on the Saturn's bow, facing the Hudson River. Ziff used a sword from the Met's production of "Il Trovatore" to cut a ribbon that released a bottle of aquavit into the Saturn's hull.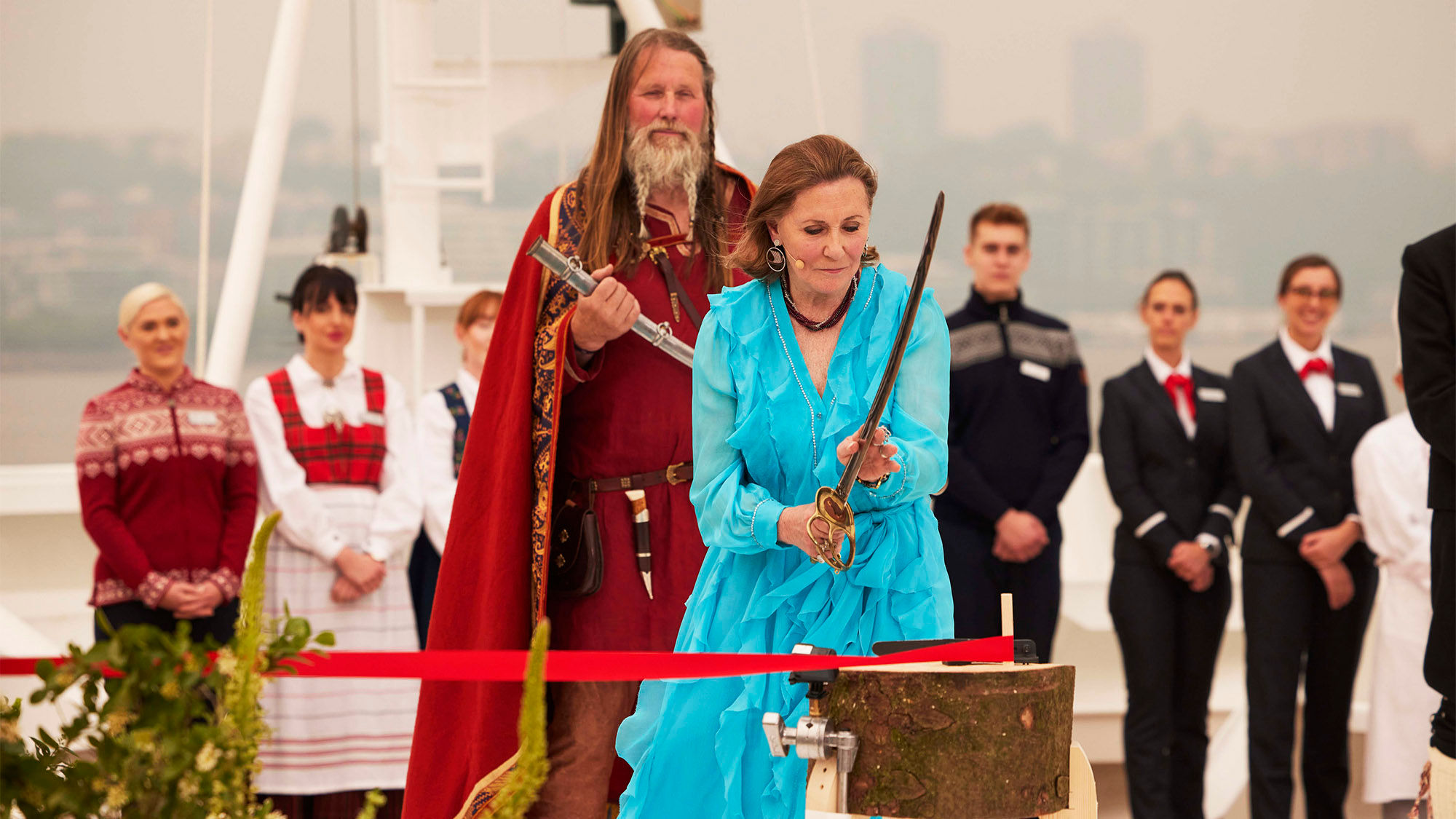 "We're very proud we're able to do this here in the Big Apple," Viking chairman Torstein Hagen said to attendees just before the official naming took place. "I think we're very honored to have Ann Ziff as our godmother; it couldn't be more appropriate in a place like this."
Viking and the Met have been partners since 2016, and the partnership includes showing the Met's "Live in HD" series onboard Viking's ships.    
Following the naming, guests were treated to performances from "La Traviata," "Rusalka," "La Boheme" and American musical classics by Met Opera soprano Susanna Phillips, tenor Charles Castronovo and baritone Quinn Kelsey as well as from Norwegian violinist Tor Jaran Apold.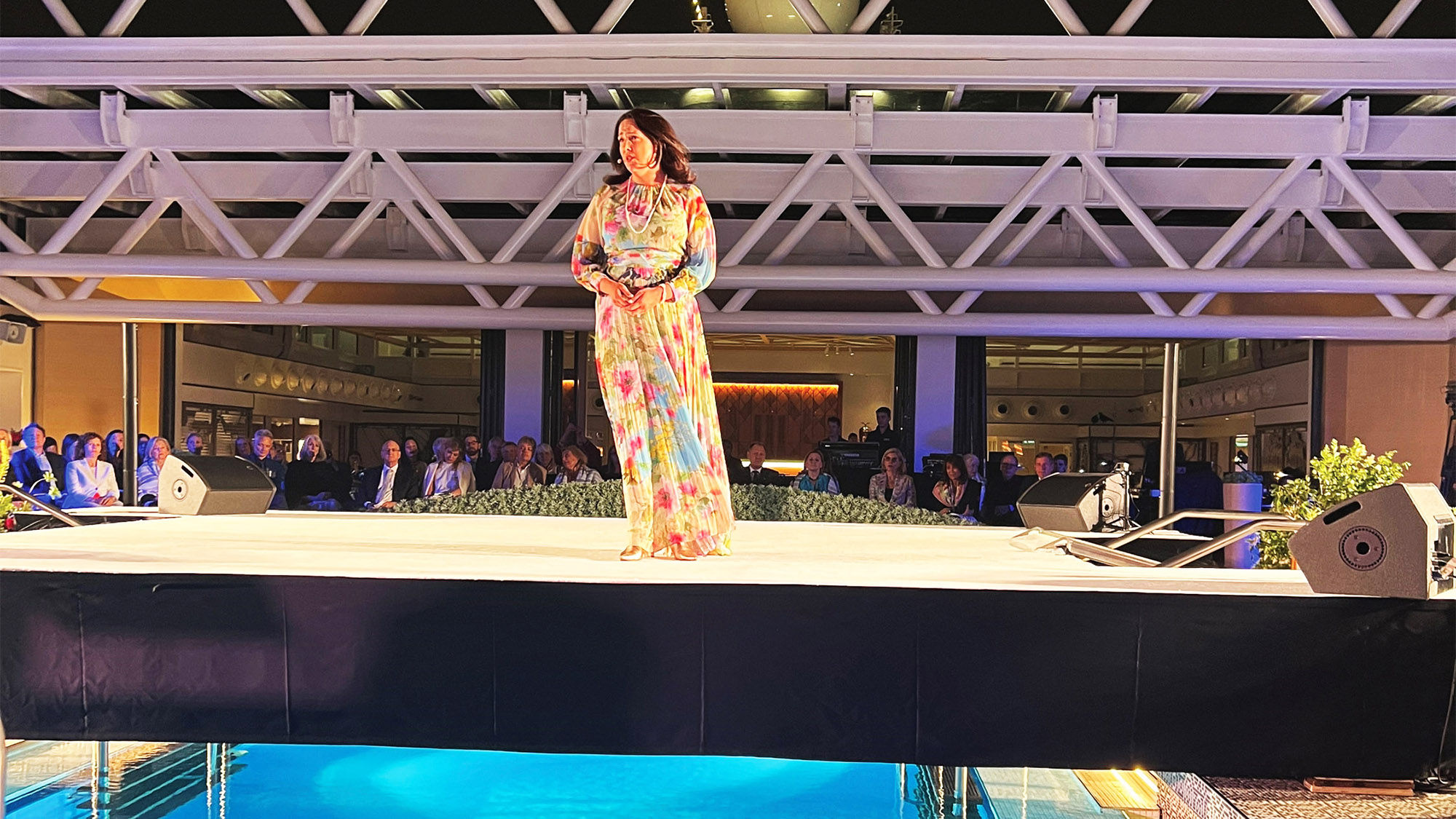 In a presentation before the ceremony, Hagen said Viking now operates more than 100 ships across its four product lines: rivers, ocean, expedition and Mississippi. It has six more ocean ships identical to the Saturn under construction, with options for four more.
Hagen said Viking took in $3 billion in revenue in 2022, which was on par with 2019 (the company is privately owned and does not have to disclose financial details). 
"We're quite different from the big guys," he said. For instance, he pointed to the identical design of the ocean ships. 
"If you've seen one, you've seen them all. But the benefit of that is that you feel at home," Hagen said. "It looks like an ocean cruise ship, as you know, but it seems very much like a residential place."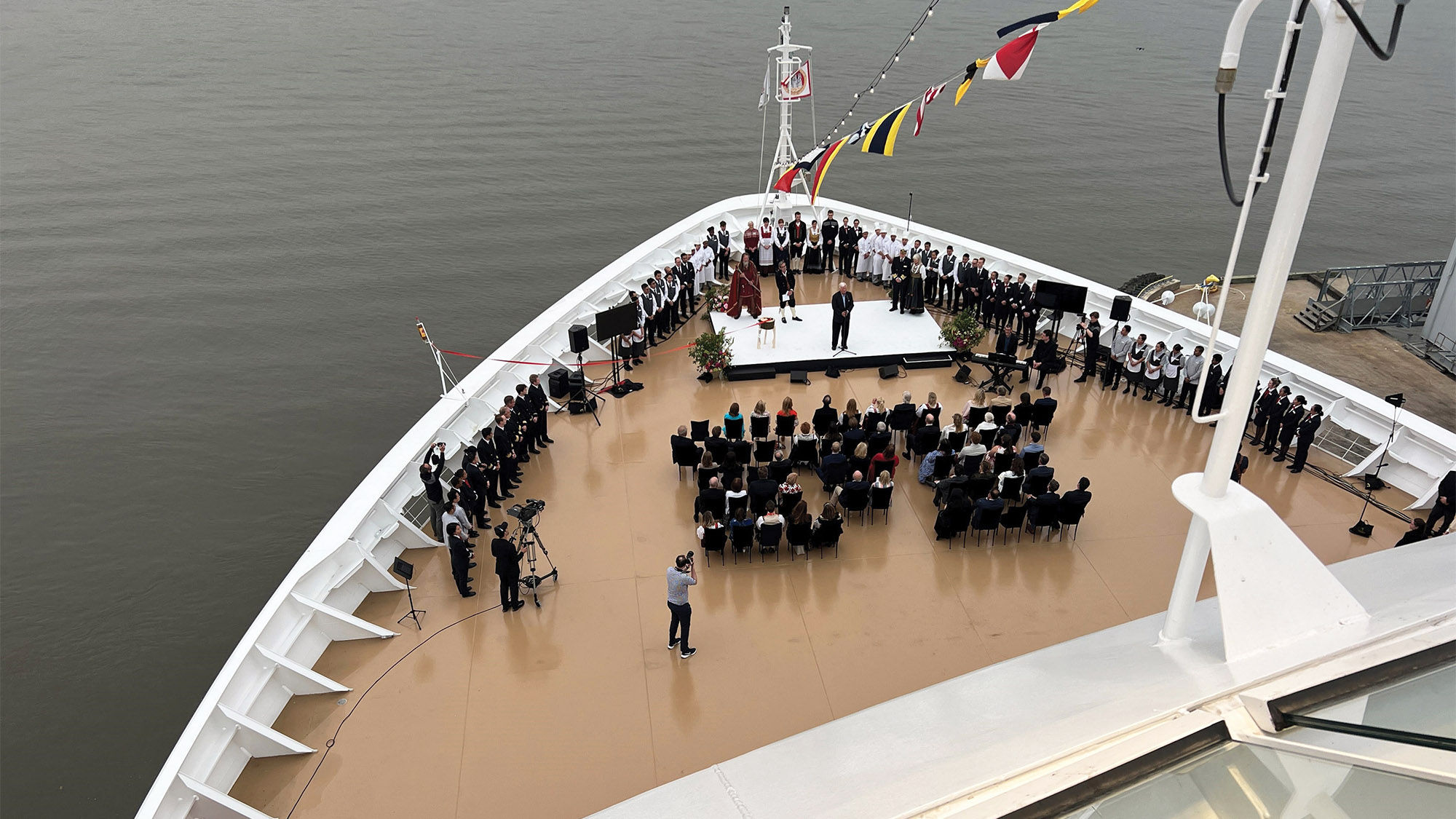 Source: Read Full Article