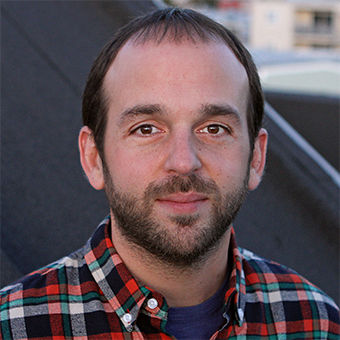 Jonathan Todd, a Maui resident and magician who had spent years performing at the Magic Castle in Los Angeles, had long dreamed of bringing a top-notch magic show to the Aloha State. Covid-19 offered just the opportunity he needed. 
In February, Todd and his team at Hotel Magic launched "The Magical Mystery Show!" at the Fairmont Kea Lani, with plans to expand to hotels on Oahu and elsewhere in the future. 
For the first week after Hawaii shut down at the beginning of the Covid-19 pandemic, Todd fretted and felt paralyzed by the unprecedented chain of events. On the eighth day, he called his friends with an idea. The hotels would be sure to struggle, which meant magicians who rely on hotels for gigs would also be out of work. What if they could put together a show that would be little risk for the hotels, provide work for magicians and bring something new to Hawaii's entertainment landscape. 
Even as Hawaii opened up to visitors after the first six months of the pandemic, tourism has only returned gradually, and the meetings, conventions and corporate gatherings that typically fill event spaces at hotels and hire magicians for entertainment are still at a fraction of pre-pandemic levels. 
"I wanted to make lemonade out of those lemons," Todd said. "Unless some magic pill comes along for Covid-19, it's going to take years for those corporate party budgets and some of those other clients magicians relied on before the pandemic to come back. So, for magicians in New York, Los Angeles, Canada, France, Japan … coming to Hawaii for two months is now more enticing." 
"The Magical Mystery Show!" debuted at the Fairmont Kea Lani on Feb. 10 with two shows a night, six nights a week. The experience lasts two hours, and the audience size is kept small, around 50, for an intimate experience that lets guests see tricks and illusions up close. First, attendees enter the Museum of Curiosities and Oddities, filled with real Victorian-era antiques and other collectibles like a stuffed, two-headed duck. Guests use a secret password to get inside and move from the museum to the parlor for the magic show through a secret passageway hidden behind a massive moving bookcase. A master of ceremonies directs the experience and performs some magic prior to introducing the headliner. 
"A lot of it is tongue-in-cheek," Todd said. "Stuff like the two-headed duck is exactly like what the Victorians had. They loved that stuff. So we take it out of the case to show the people like they are guests in our home, and they can pet it. And then we introduce them: This is No. 1 son, born first, and this is No. 2 son, from Arizona."
Hotel Magic has a roster of 27 magicians from around the world who all must meet certain criteria, including membership in either the Academy of Magical Arts in Los Angeles or the Magic Circle in England and experience performing at the highest level, such as on cruise ships or a residency of similar prominence. As the shows expand to new properties, each will have its own uniquely designed rooms with antiques and magic memorabilia. In general, magicians will be booked for two-month stints at the properties. 
"The Magical Mystery Show!" kicked off with Orlando-based magician Nathan Coe Marsh, who is performing through April 18 and has appeared on "Penn & Teller: Fool Us" and is a regular headliner at House of Cards in Nashville.
Todd is adamant that shows will stay at around 60 guests maximum because the experience becomes less impactful when crowds get any larger.
"These magicians we've signed are amazing, and there's a real skill in being that good, that close to the audience," he said. "I have both 'muggle' respect for them as a spectator and I have pro-magician respect, as well, because they do things I can't do and I'm on the roster. I'm blown away by them."
The Victorian theme of the shows is related to both the history of having entertainment in parlors with small crowds and Hawaiian King Kalakaua's world tour in 1881, during which he met Queen Victoria in England. During a short portion at the beginning of the show, the master of ceremonies shares the history and connection between Victorian England and Hawaii with the crowd. 
"We are Hawaii," said Todd, who moved to Maui 15 years ago after many years of traveling to the Valley Isle for work. "We will transport and share Hawaiian culture if it kills me. This place has been so good to me." 
Todd anticipates expanding to five Hawaii resorts in 2022 and a sixth in London by mid-2023.
A portion of each ticket sale will be donated to the Academy of Magical Arts in California to support magic programs for underprivileged youth and to the Maui Shrine Club and Aloha Shriners.
Source: Read Full Article