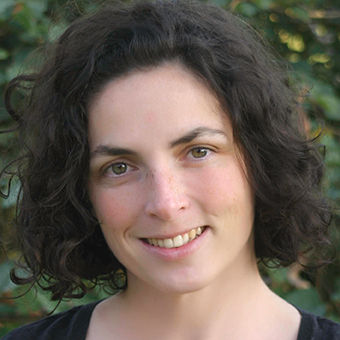 Travel to popular African safari destinations from the U.S. is skyrocketing, according to recent data released by both U.S. travel insurance marketplace, Squaremouth.com, and SA Tourism. The numbers revealed that policy sales for destinations known for safari tourism more than tripled from 2020 to 2022, with South Africa, Kenya and Tanzania emerging as the most popular safari destinations. According to Squaremouth, this upward trend is set to continue through 2023. Similarly, South African Tourism identified the U.S. as South Africa's second-largest source market in 2022.
The popularity of African safari destinations is despite a sharp rise in trip costs, according to Squaremouth's research. It indicates that a handful of popular safari destinations are among the most expensive destinations, with trip costs surpassing $20,000 per person. Botswana averages the highest trip cost this year among safari destinations with an average trip cost of $23,577. Overall, the cost of travel to popular safari destinations increased 12% since last year.
Although the increase may sound steep, economic factors like high inflation and rising fuel costs play an important role. What's more is that most safari companies are still desperately trying to claw back the losses they incurred over the Covid shutdown period.
John Coppinger of Remote Africa Safaris said he would wager that the accommodation costs for Zambian safari destinations have not increased in line with inflation nor the general jump in costs for all equipment, goods and services across the board that has been huge since Covid (in particular the cost of air).
The more remote the area, the higher the operating costs, lodge owners agree, as every single item needs to be either flown in or be transported hundreds of kilometers by car. If a lodge is sustainable and "off the grid," this adds even further costs. Lodges need to invest in generators, solar systems and expensive satellite systems.
"It cost us $45,000 to bring electricity by poles from the main road in 2005," said Simien Lodge's Nick Crane, pointing out that the price to do so in 2023 is double that.
John Addison, director of Wild Frontiers, sums it up: "Getting anything to a remote lodge [and rubbish out, too] is harder, and more costs are involved. The maintenance of something in a remote area in the bush is also generally higher than in town and plus the environment degrades the facility much faster due to weather and because more natural materials are used."
Challenges to the bottom line
A lot goes into the cost of running a remote safari lodge, Addison added, especially when taking into consideration high taxes, conservation fees and national park levies. "Generally our experience is that it takes at least five years to pay off a lodge before it even starts to make money," he said. "The percentage of profit is very much dependent, then, on occupancy, and you'd have to have at least 40% average occupancy throughout a year to start to make a return on your investment."
Rob Moffett agreed, explaining that on paper remote rural luxury properties should theoretically deliver 15% to 20% return on investment per annum. However, in reality, during low season — with half as many visitors paying half as much — any surplus is quickly soaked up. "Then maintenance, upkeep and renovations suck the bank balance dry. Tourism is fickle, for more reasons than I care to mention — not only seasonality challenges but also highly cyclical with good runs followed by poor runs," he said.
Breaking down the costs of operating in a remote area, Coppinger uses the example of a U.S. $1,000 bed night. He explained that most agents put a mark-up of between 25-35% on the rates that operators charge, meaning that only 65% to 75% of the market price that guests are paying for a safari is being passed on to operators. That means only $700 makes it to the operator. Value-added tax (16%) and service charges (10%) take a further $110 off, and $75 goes to statutory deductions (bed levy, concession fees, community and tourism levy). Food and bar expenses amount to $100 per person, per day. Operational expenses (road grading, marketing, satellite and radio communications, camp and equipment maintenance and fuel / solar supply) and staff salaries would account for a large chunk of the remaining balance of $415.
"You can imagine what happens when the rate comes down how quickly things begin to squeeze operators, and the need for high turnover and occupancy," he said.
Grant Cumings of Chiawa Safaris added that in Southern Africa, camps and lodges tend to be small — smaller than 24 beds — and many camps are eight beds or less. Unfortunately, most businesses require scale in order to be efficient or profitable, and many camps are small owner-operated businesses, so this keeps efficiencies low and costs high.
Not in it for the money
Cumings said he is not aware of any lodge that is in the business for profit because there are far more profitable alternative businesses to invest in than safari lodges and camps.
"These businesses tend to be life works where CSR and lifestyle, even wanting to please the guest, usually take precedence over bottom line," he said. "In fact, for the best camps and lodges financial profit alone is insufficient. The activities of a business must provide 'profit' to the community and conservation."
If we are honest, most of us are not in it for profit, said Simien Lodge's Crane.
"We do it because we love the life of having a lodge in Africa," he said. "We are like owners of football clubs: Some do it for ego, others for the love of the game. In the case of lodges we do it because we started something that seemed like a good idea at the time, but then we get attached to Africa at the hip. Forget investment. There are no big returns."
Source: Read Full Article