Membership in the Delta SkyMiles program exploded during the first quarter, related in part to Delta Air Lines' Feb. 1 introduction of free WiFi on most of its domestic single-aisle fleet.
"As we've rolled out fast, free WiFi as well as other benefits, new SkyMiles memberships have accelerated at a record pace," CEO Ed Bastian said during an earnings call Thursday.
Three million new members joined the SkyMiles program in January through March, Bastian said, with growth in the program coming fastest among younger cardholders.
More airline news:
• Airlines cutting summer schedules at D.C., N.Y. airports
• JetBlue adding Amsterdam service this summer
• Japan's ZipAir launches San Francisco-Tokyo service
Delta CEO criticizes Congress Bastian also said that co-branded credit card renumeration from American Express was up 38% year over year for the quarter, reaching $1.7 billion.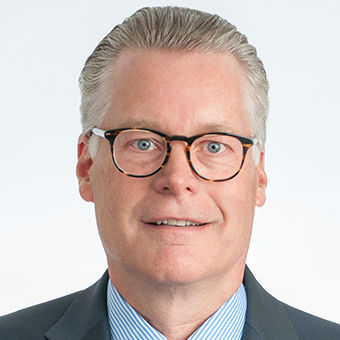 A desire to drive new SkyMiles membership was a major factor in Delta's decision to implement free WiFi across its fleet. Flyers must join the SkyMiles program in order to access the offering.
Bastian said that this month the carrier will begin its second implementation related to the WiFi rollout – the introduction of the personalized inflight-entertainment experience Delta Sync.
With Delta Sync, flyers will receive tailored content recommendations similar to what they experience on their home smart TV. Delta Sync will also offer real-time seatback flight notifications, exclusive deals in partnership with other consumer brands and food and beverage ordering in first class.
First quarter earnings
Delta president Glen Hauenstein said that continued growth in premium customers is another driver of the increase in SkyMiles members. Premium revenue growth at the carrier continued to outpace main cabin growth over the winter.
Though Delta executives offered a bullish overall assessment of the carrier's position, the first quarter brought a net loss of $363 million to Delta, which was an improvement over last year's $940 million loss.
The carrier recorded operating revenue of $12.8 billion, up 36% year over year for the first quarter and beating analyst estimates by $500 million, according to the investment site Seeking Alpha.
Total expenses at the carrier went up 29% during the first quarter, due largely to high fuel and labor prices, including a new contract with pilots.
For the current quarter, Delta remains confident about demand and about its own outcome.
The carrier is projecting an operating margin of 14% to 16% as revenue jumps 15% to 17% from last year.
Source: Read Full Article