When Delta pilots ratified a contract that will pay them 18% more immediately and 34% more over four years, it triggered what is expected to be a reset for pilot pay across the major U.S. airlines.
But with airfares already up 26.5% year over year in February, the pilot raises, coupled with a favorable environment for union negotiations across the U.S. airline industry, are dimming the prospect of future fare declines. 
"With everything else going into the wrong direction in terms of cost, it just adds to it," said John Grant, senior analyst for the air travel data provider OAG.
"There's no doubt that there is little room to believe that airfares are going to reduce in the coming years," he added. 
U.S. air fares last month were 8.3% above pre-pandemic levels, according to the Consumer Price Index, although they continue to be below longer-term, historical levels. 
To be sure, the higher prices haven't been driven solely by labor costs. Jet fuel was averaging $2.66 per gallon as of March 14, according to Airlines for America, and averaged $3.37 per gallon last year, according to the Bureau of Transportation Statistics (BTS), compared with the 2019 average of $2 per gallon. 
In the meantime, airlines, benefitting from a robust demand environment, have an unusual amount of pricing power. 
But even before pilots won major labor contract improvements, nonfuel expenses had risen sharply. Delta's cost per available seat mile, a key industry metric, was up 18% last year compared with 2019, not accounting for fuel costs. Pilot pay and benefits accounted for approximately 26% of Delta's total payroll, according to a Bloomberg Intelligence analysis of BTS data. 
Pilot shortage's impact
Delta isn't the first U.S. carrier to ramp up pilot pay and benefits substantially in recent months. Spirit, Hawaiian and Alaska pilots have also won large pay increases since October, as an ongoing pilot shortage in the U.S. has increased the bargaining clout of pilot unions. 
But the major U.S. airlines typically set the highest standards for pilot pay. American Airlines CEO Robert Isom on March 7 told his company's pilots that the carrier is prepared to match the Delta deal, including pay increases of 21% in the first year and 40% over four years. 
Meanwhile, United on March 13 adjusted its guidance for the quarter that ends in March to include the retroactive pilot pay that it expects to take on once it reaches a deal with the ALPA pilots union. 
"The Delta contract is now the industry standard, and we expect United to also offer their pilots a similar contract," investment analyst Helane Becker of Cowen wrote in a March 10 commentary.
She continued, "In general, these higher costs are going to continue to pressure the industry to keep fares high."
Analysts also expect Southwest, whose labor agreement with pilots has been amendable since 2020, to raise pay in line with increases being made by Delta and other carriers.
Labor increases add up
Despite being sizable, the compensation increases won by Delta pilots won't cause an eye-popping rise in the carrier's operating costs. 
According to Bloomberg Intelligence aviation industry analyst George Ferguson, an 18% increase equates to an operating cost jump of $2.40 per seat for a 1,000-mile flight. The 34% increase Delta pilots will receive over four years raises that figure to approximately $4.50.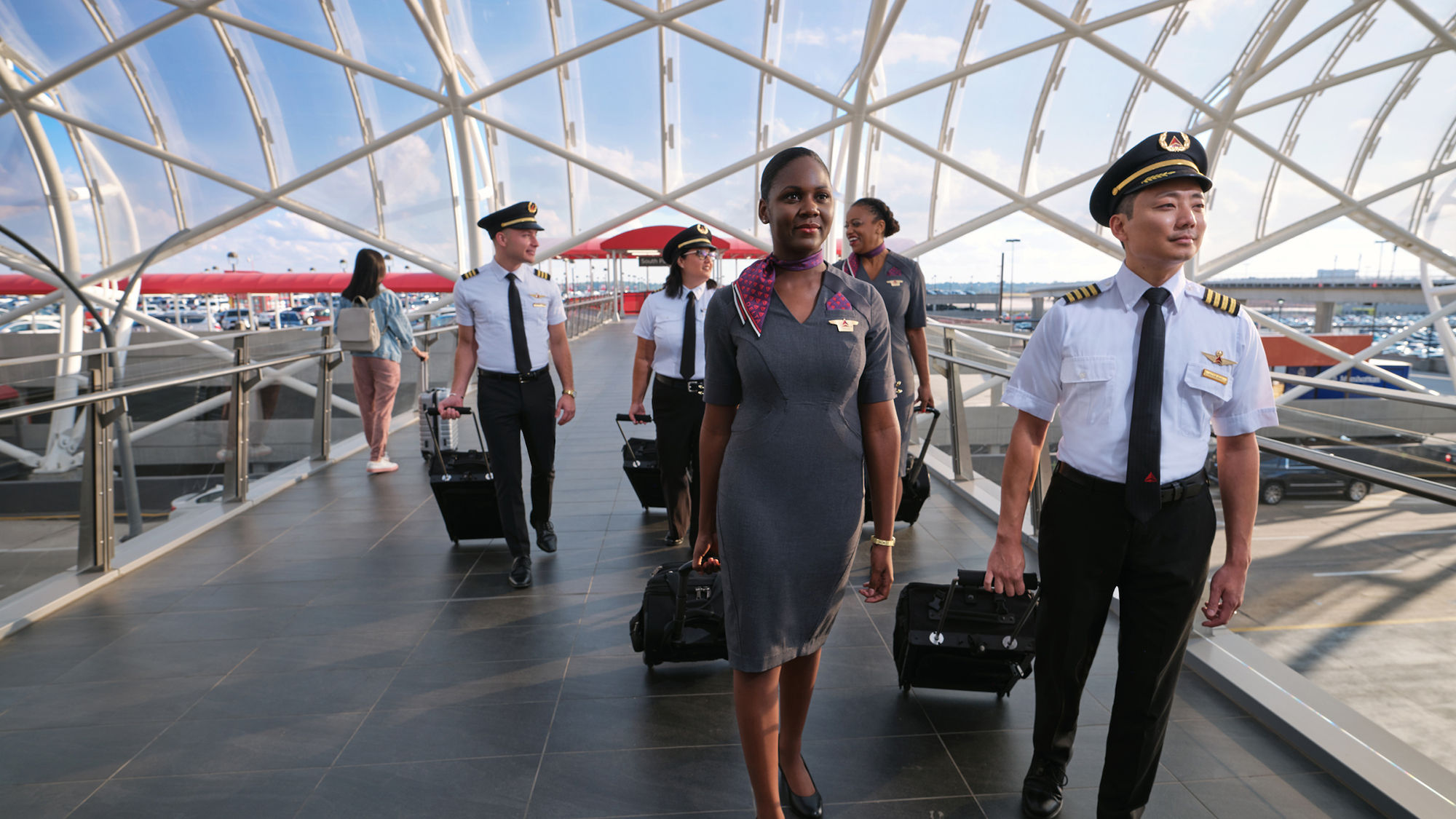 But while pilots receive the highest compensation, they aren't the only labor groups winning significant concessions from airlines amid labor shortages.
"For any workers group in the airline industry, this is a once-in-a-lifetime opportunity to realign salaries with market expectations and skill sets," said OAG's Grant. 
For example, in December Southwest customer service employees ratified a collective bargaining agreement that provided immediate raises of 13.1% and raises over four years of 25.1%. And in January, aircraft maintenance technicians at United won raises of between 16% and 23% over two years as the airline industry works through a technician shortage. 
Meanwhile, Delta announced last month that it would give a 5% wage increase to all employees not otherwise covered by a collective bargaining agreement. 
Cumulatively, such increases are bound to be reflected in airfares, Ferguson said. 
"It has to affect ticket prices at some point, otherwise profits go down," he said.
Source: Read Full Article