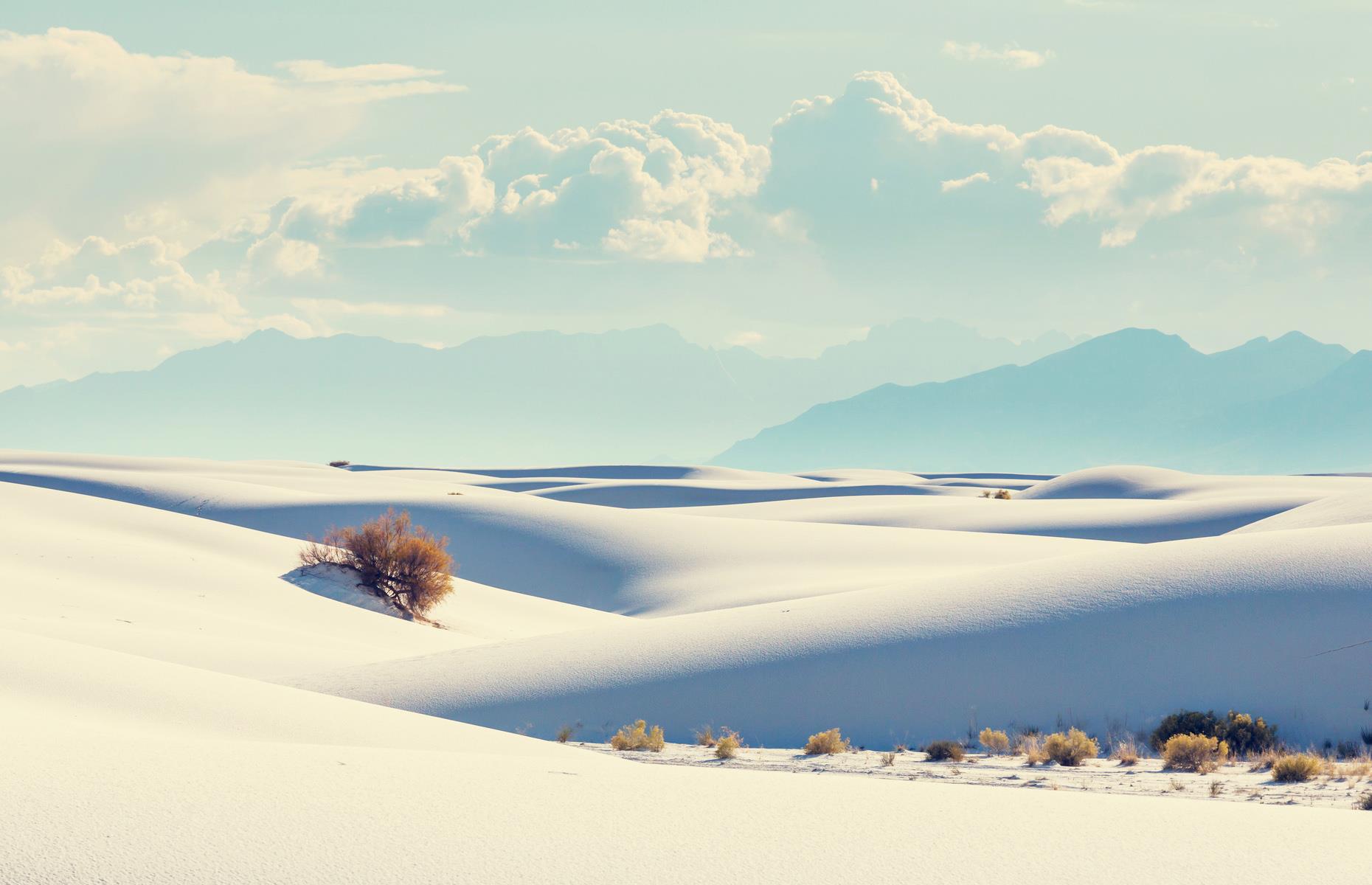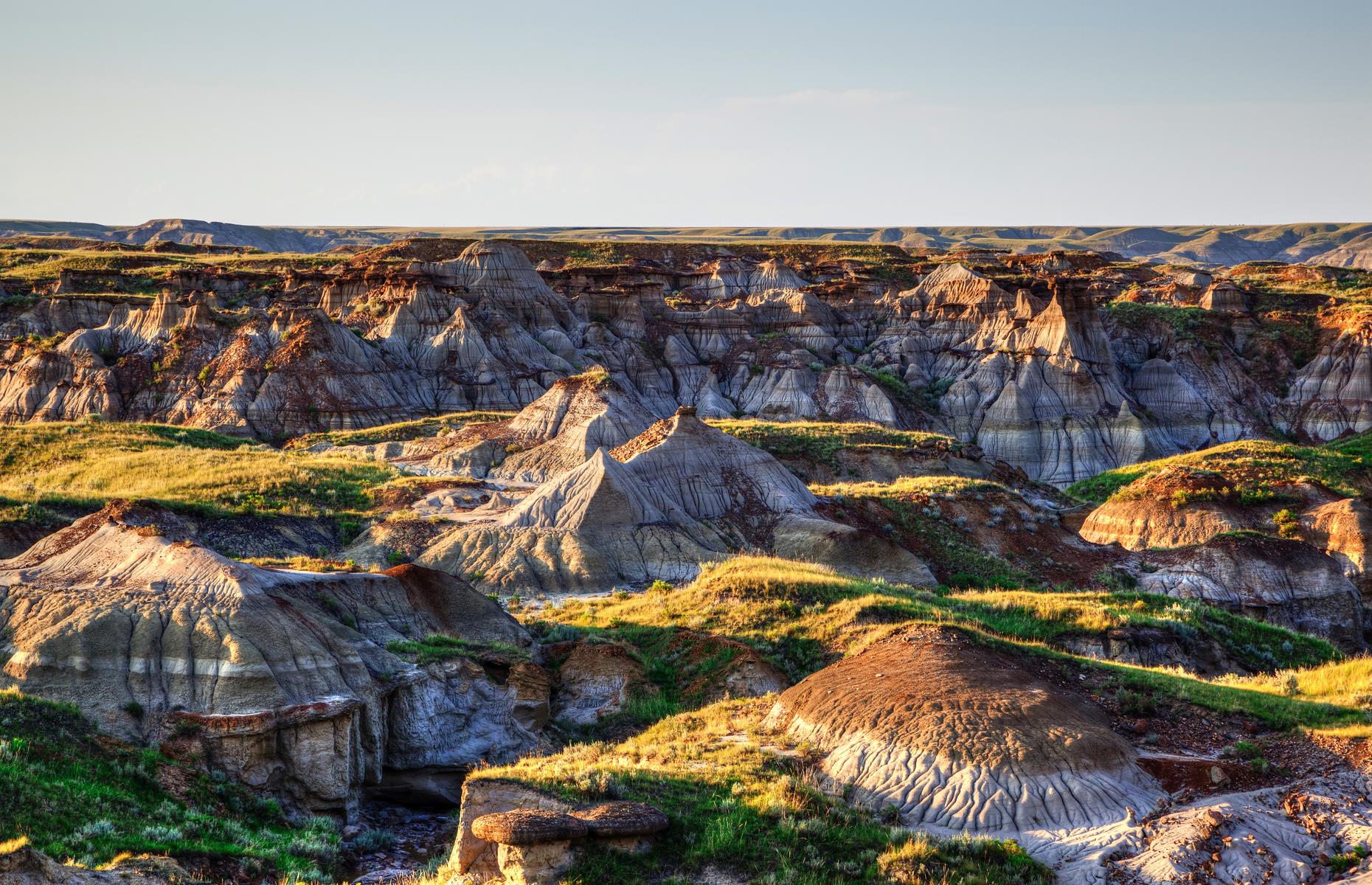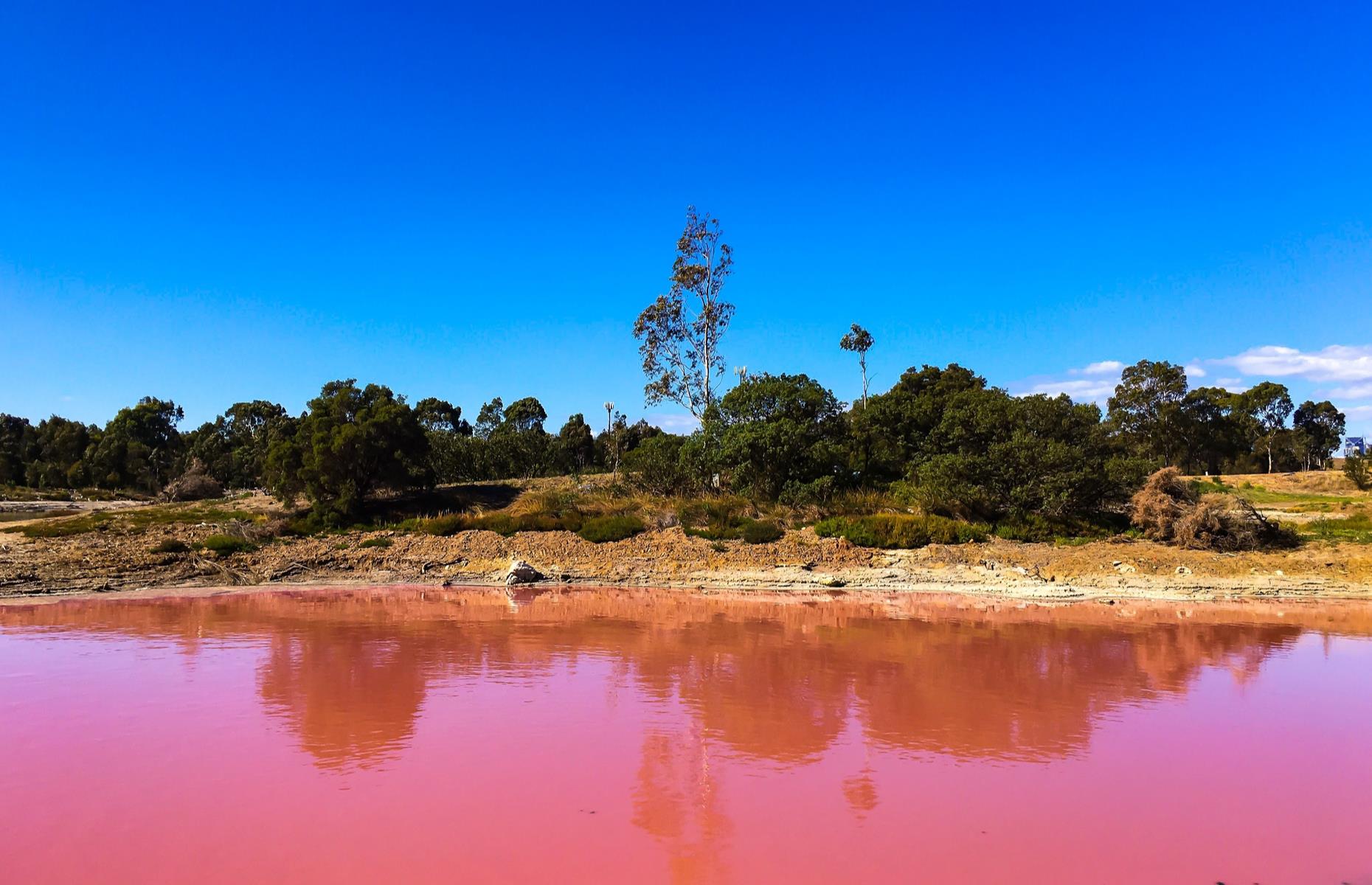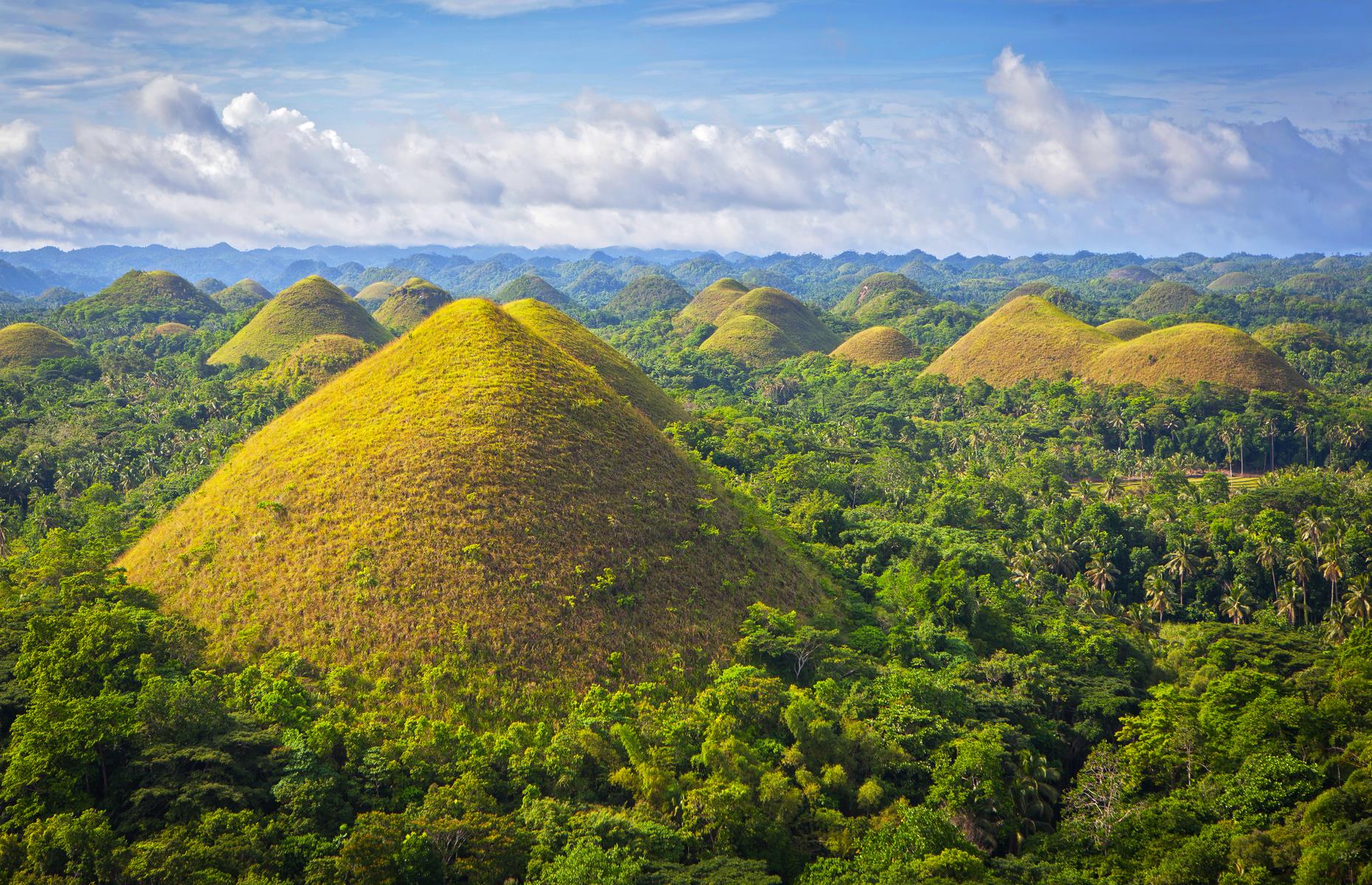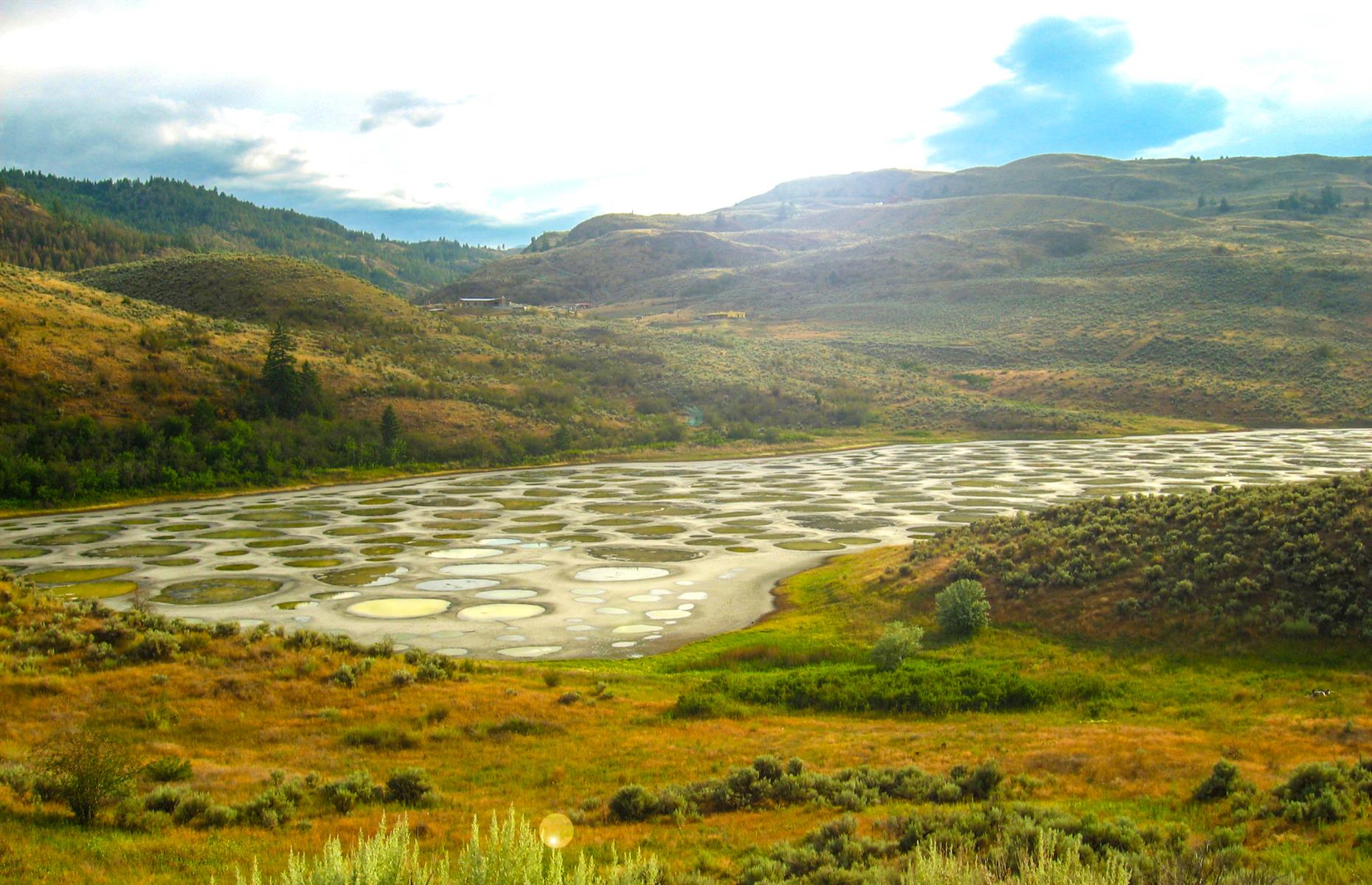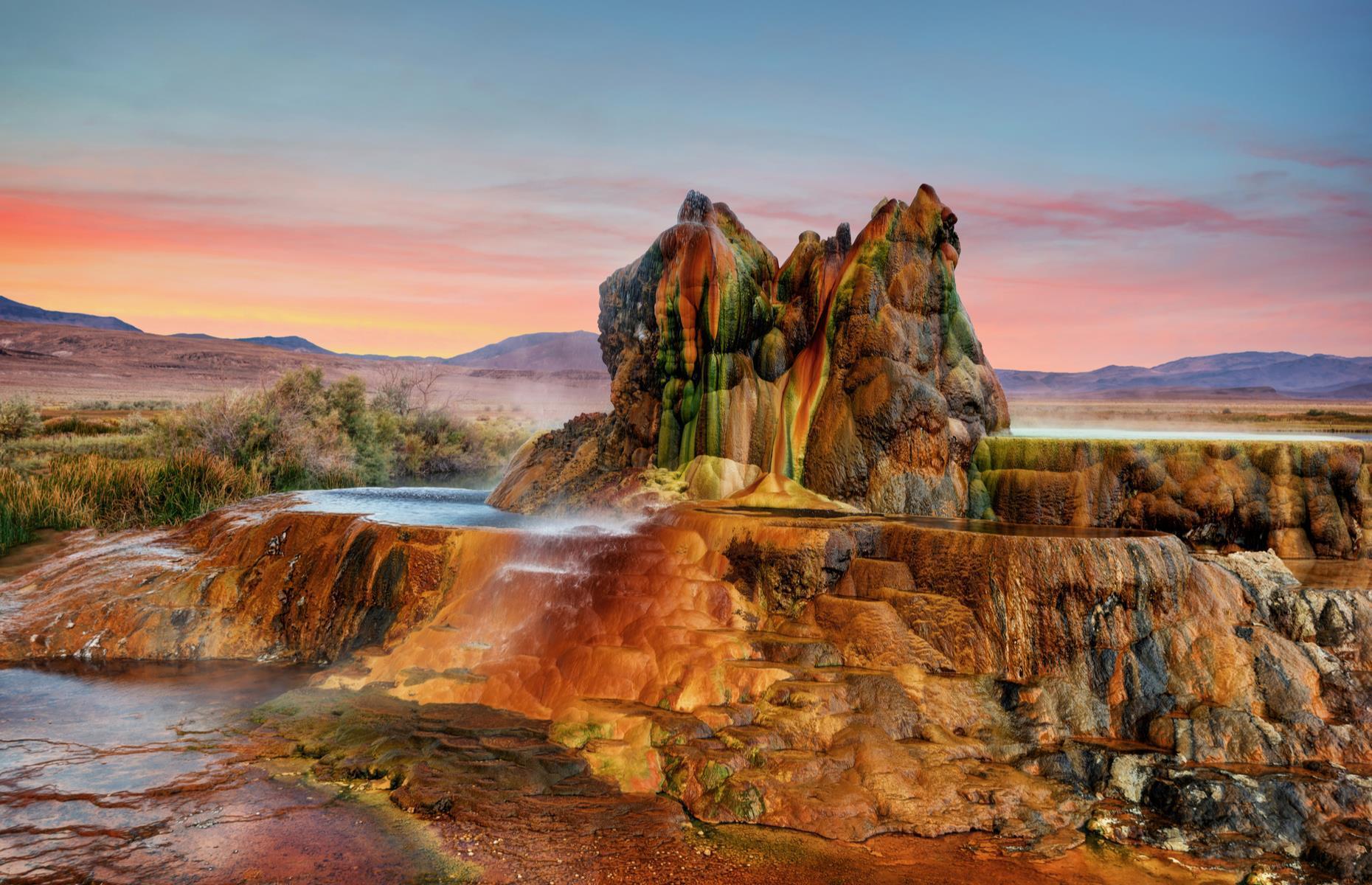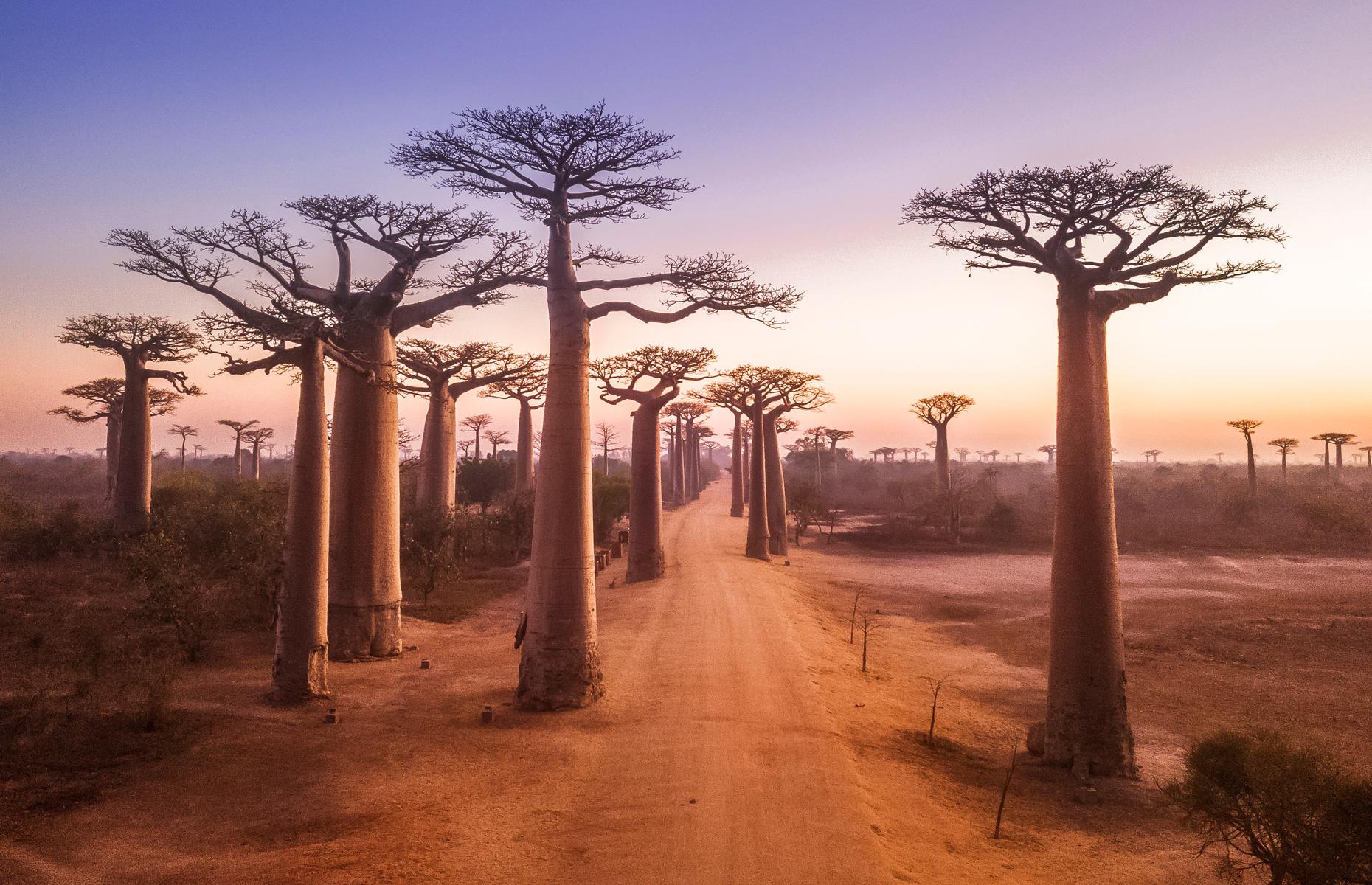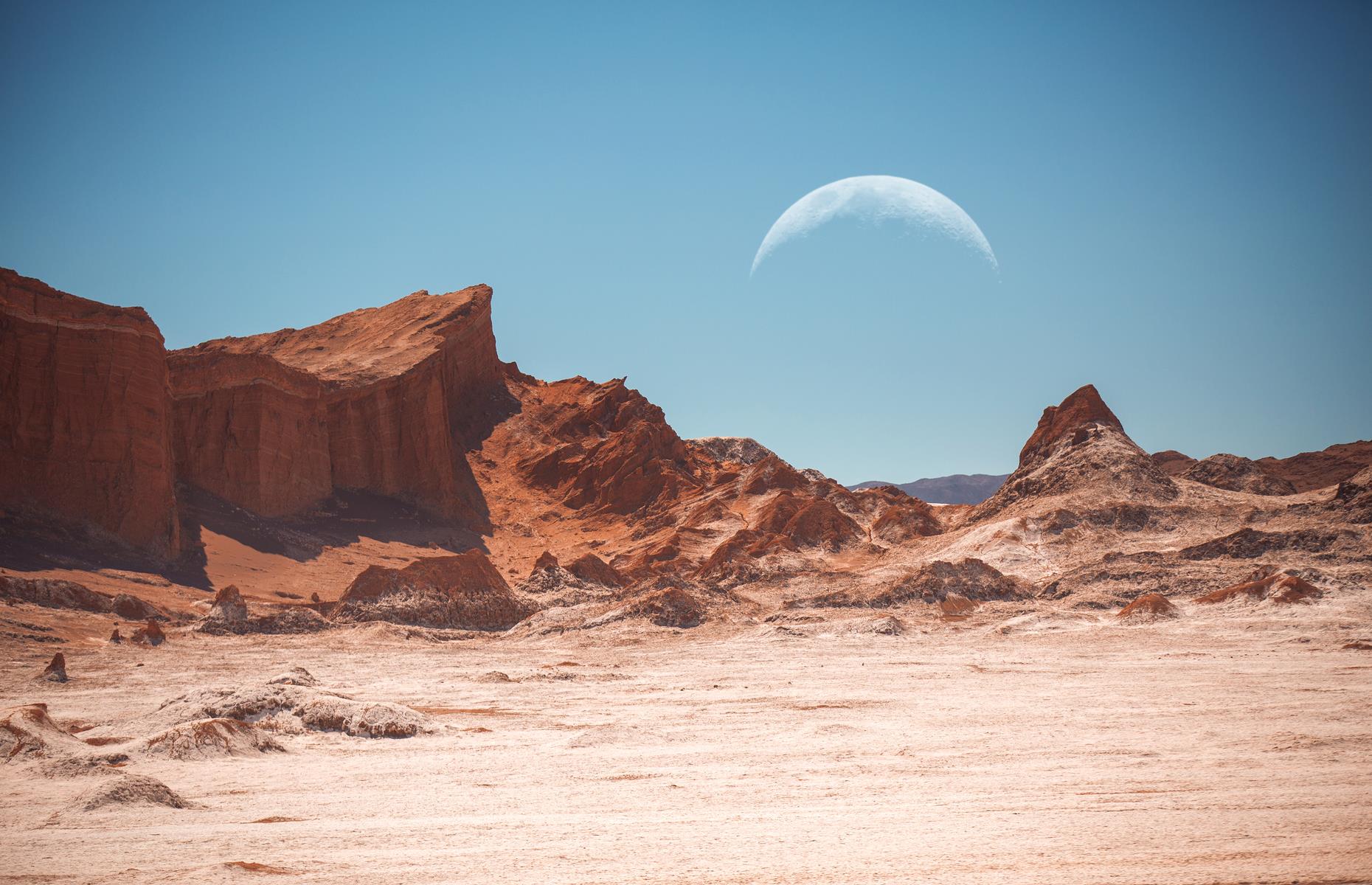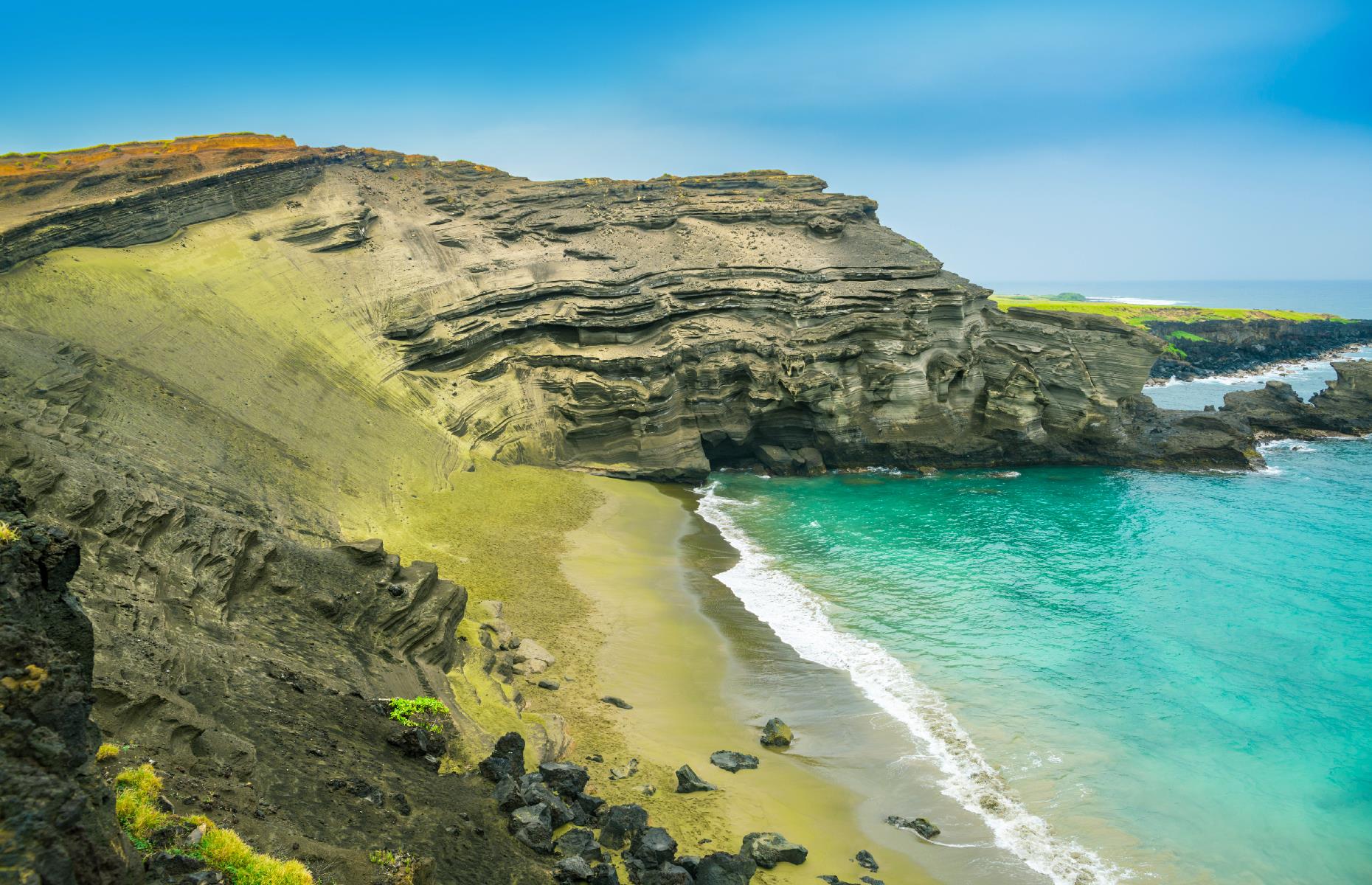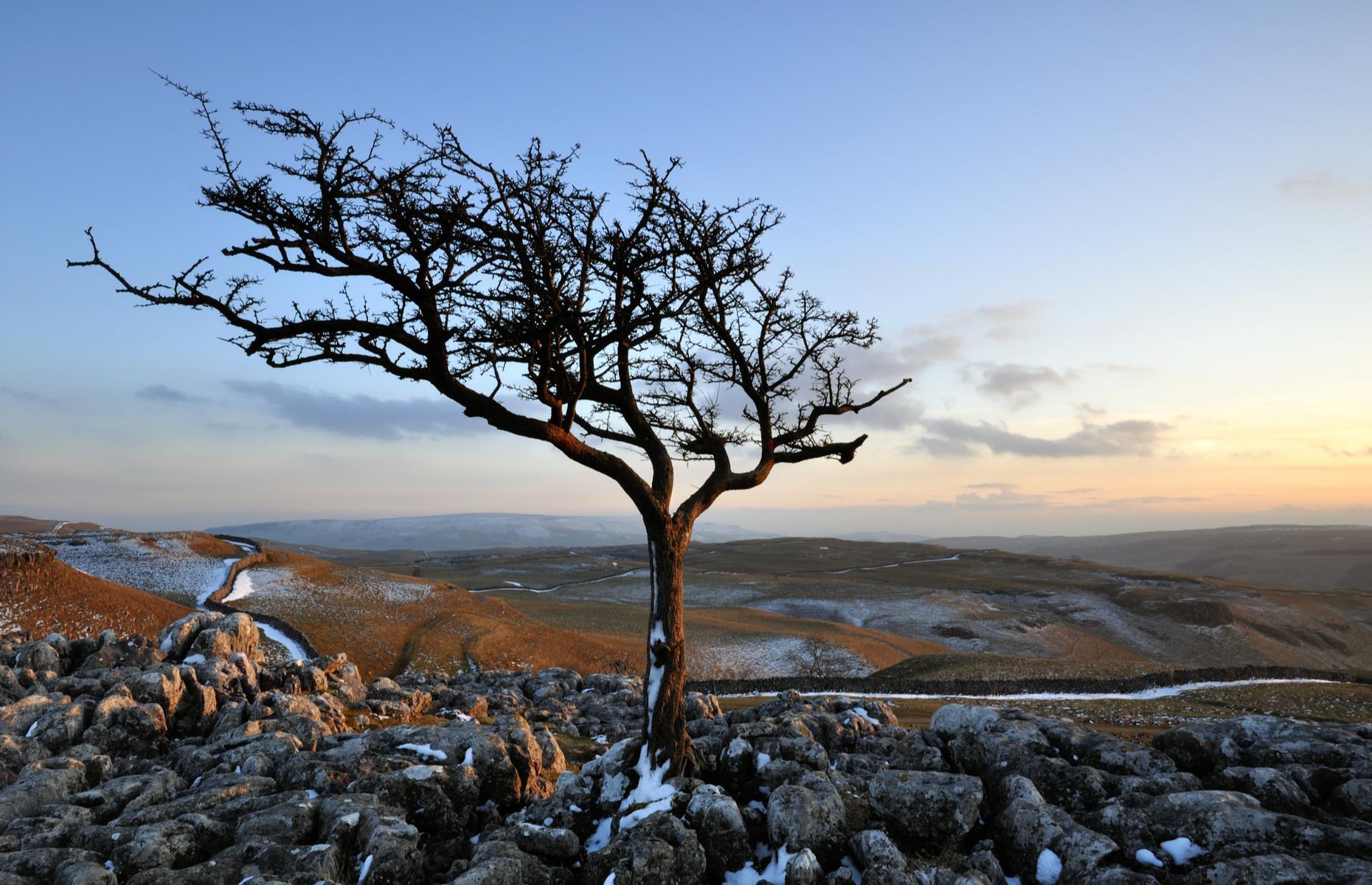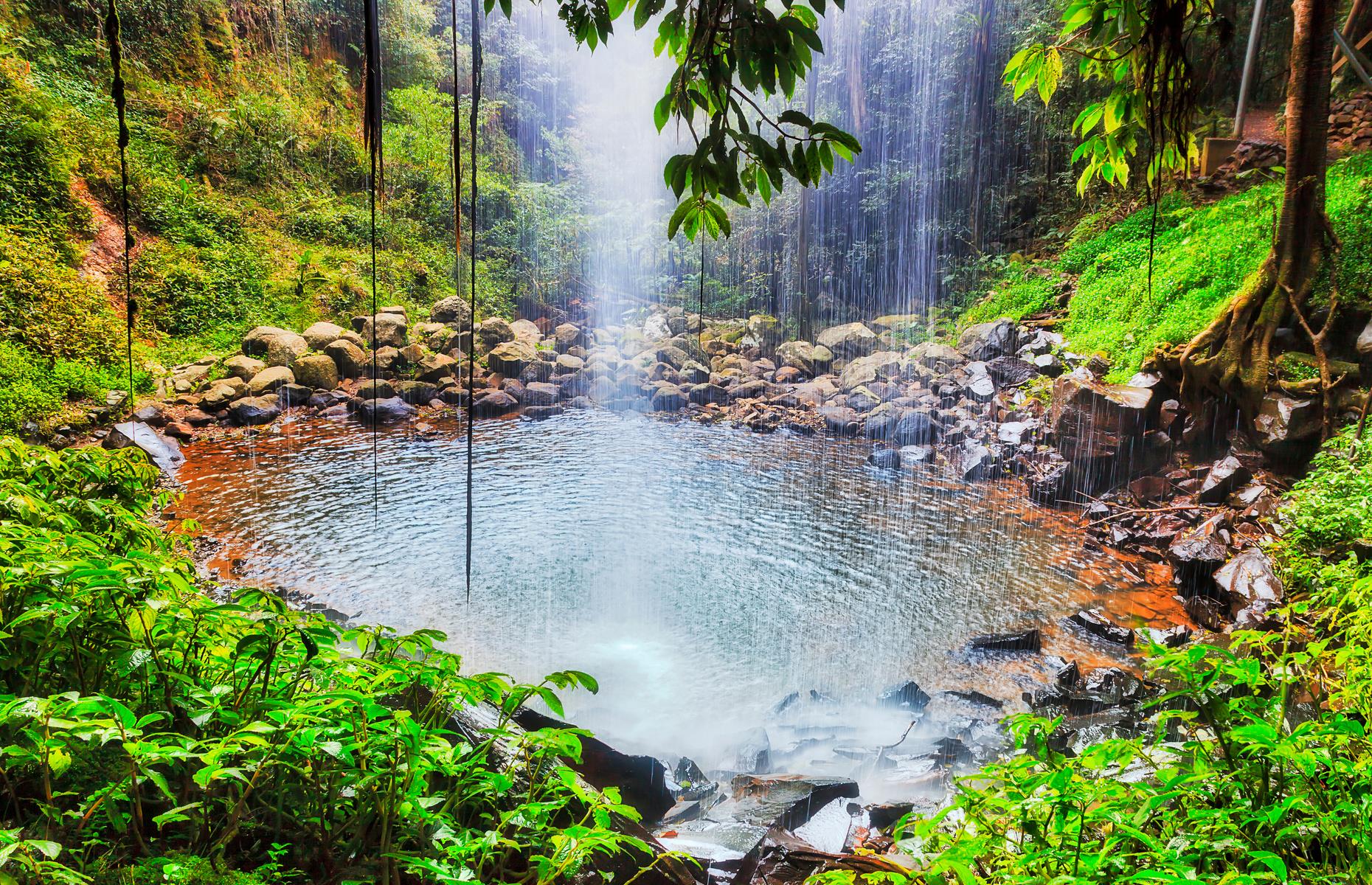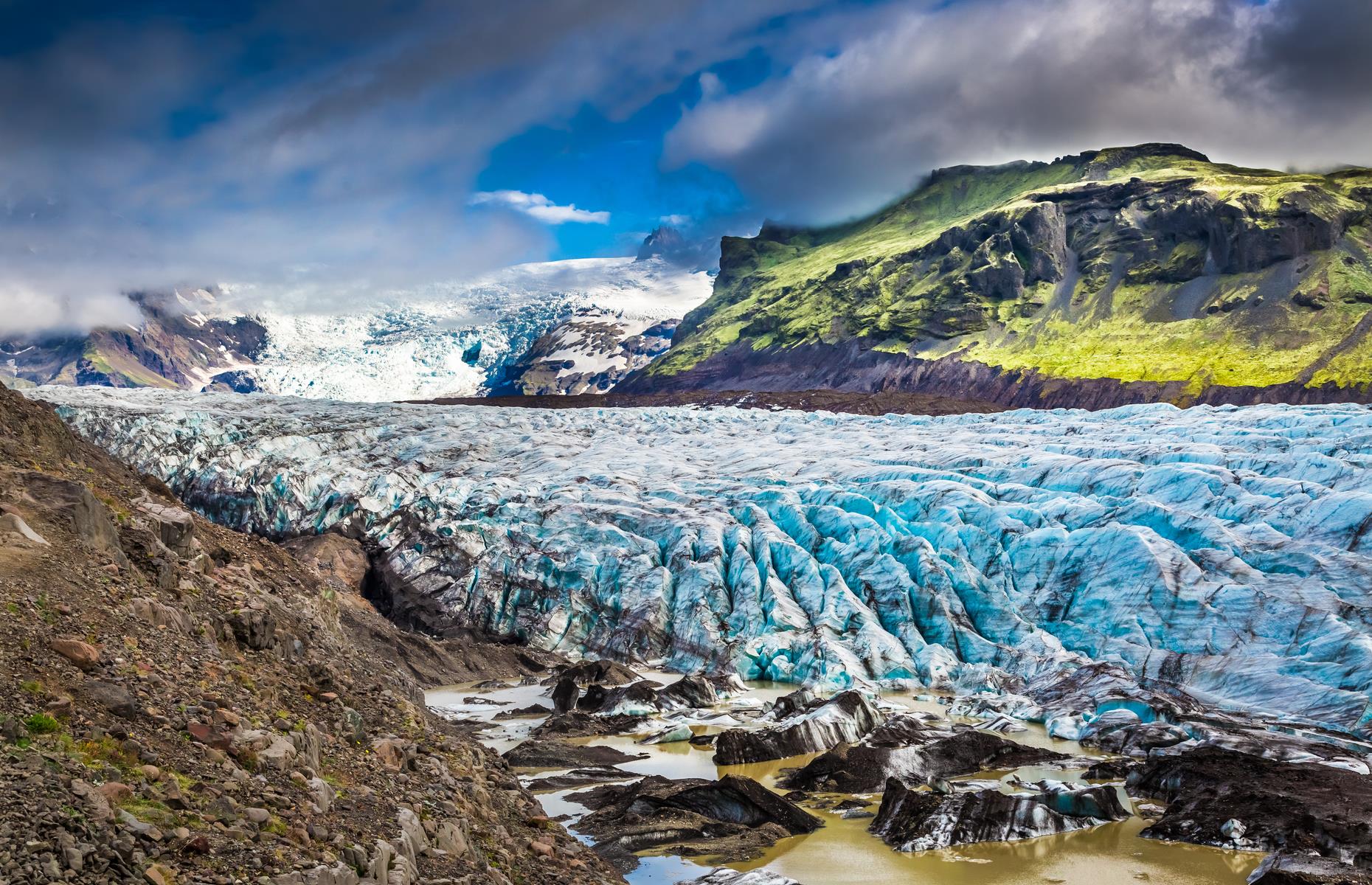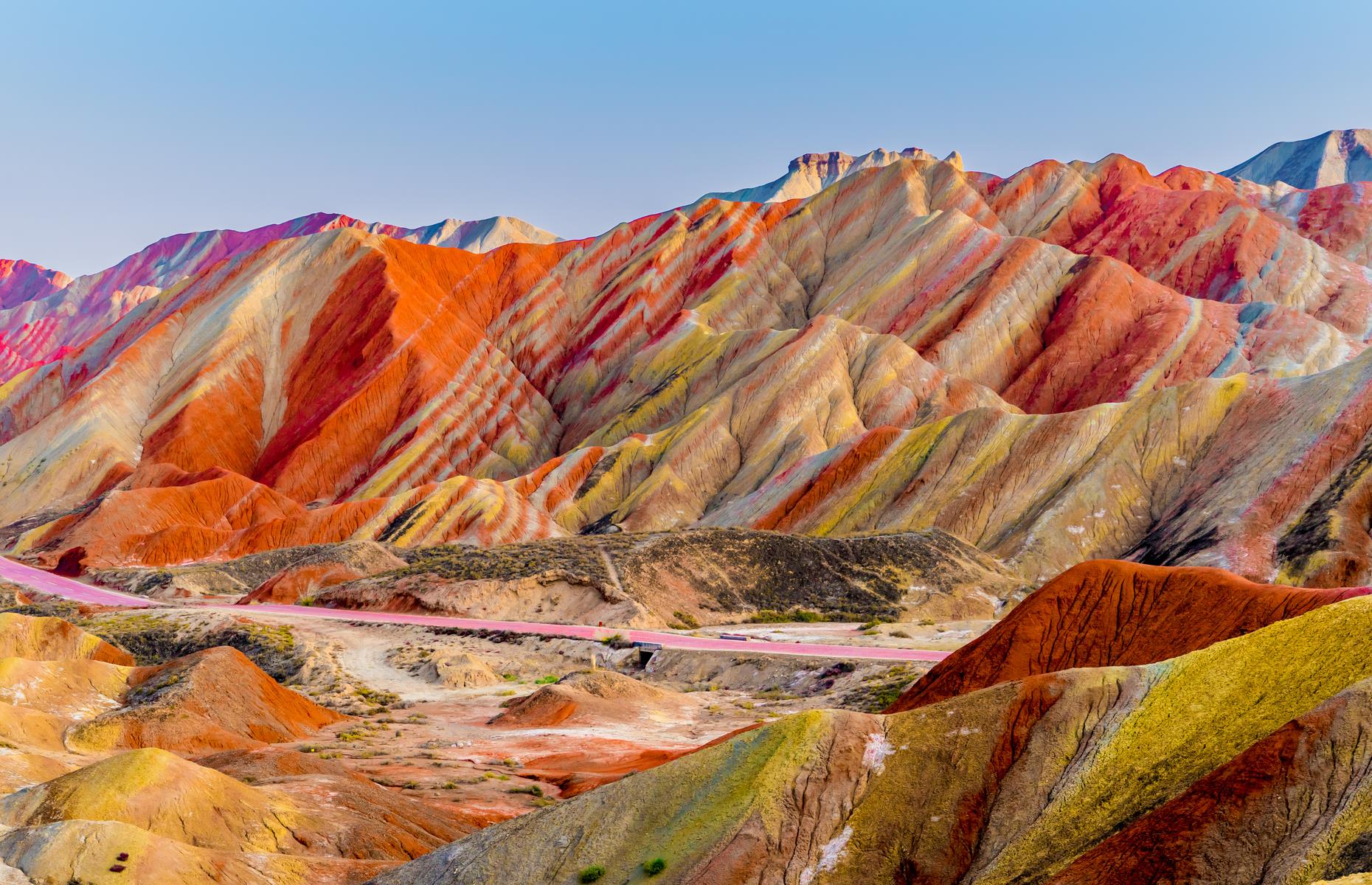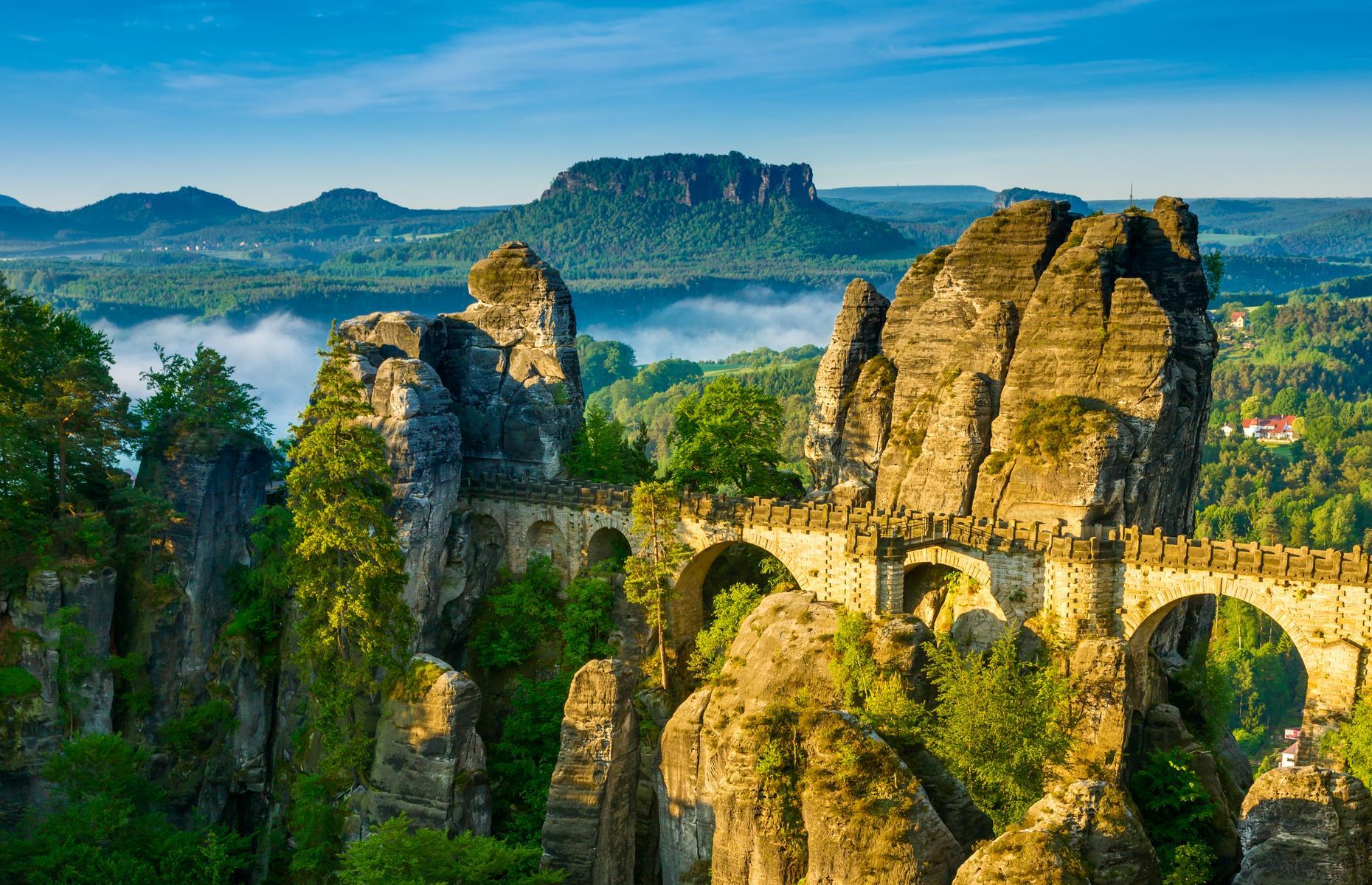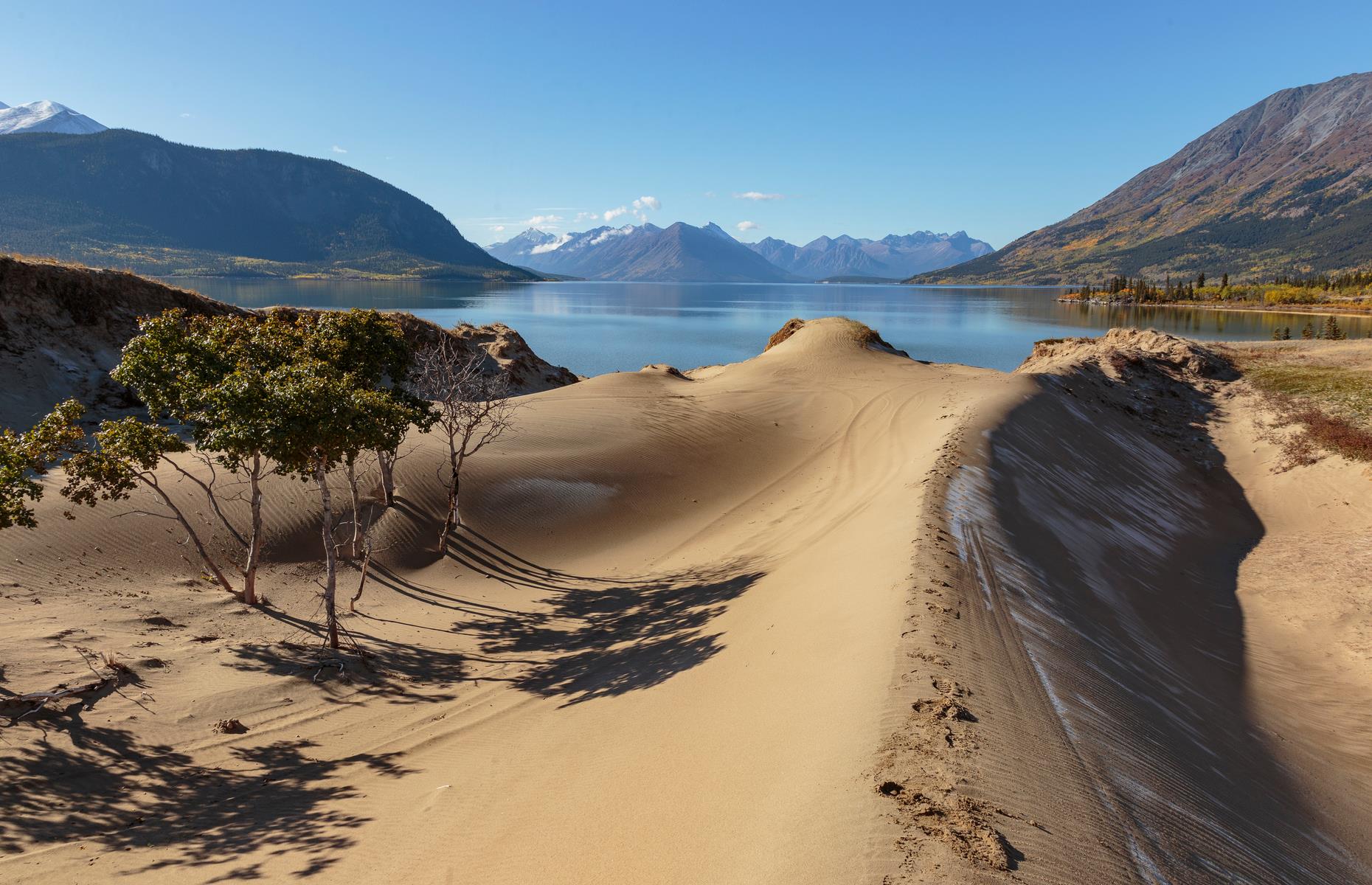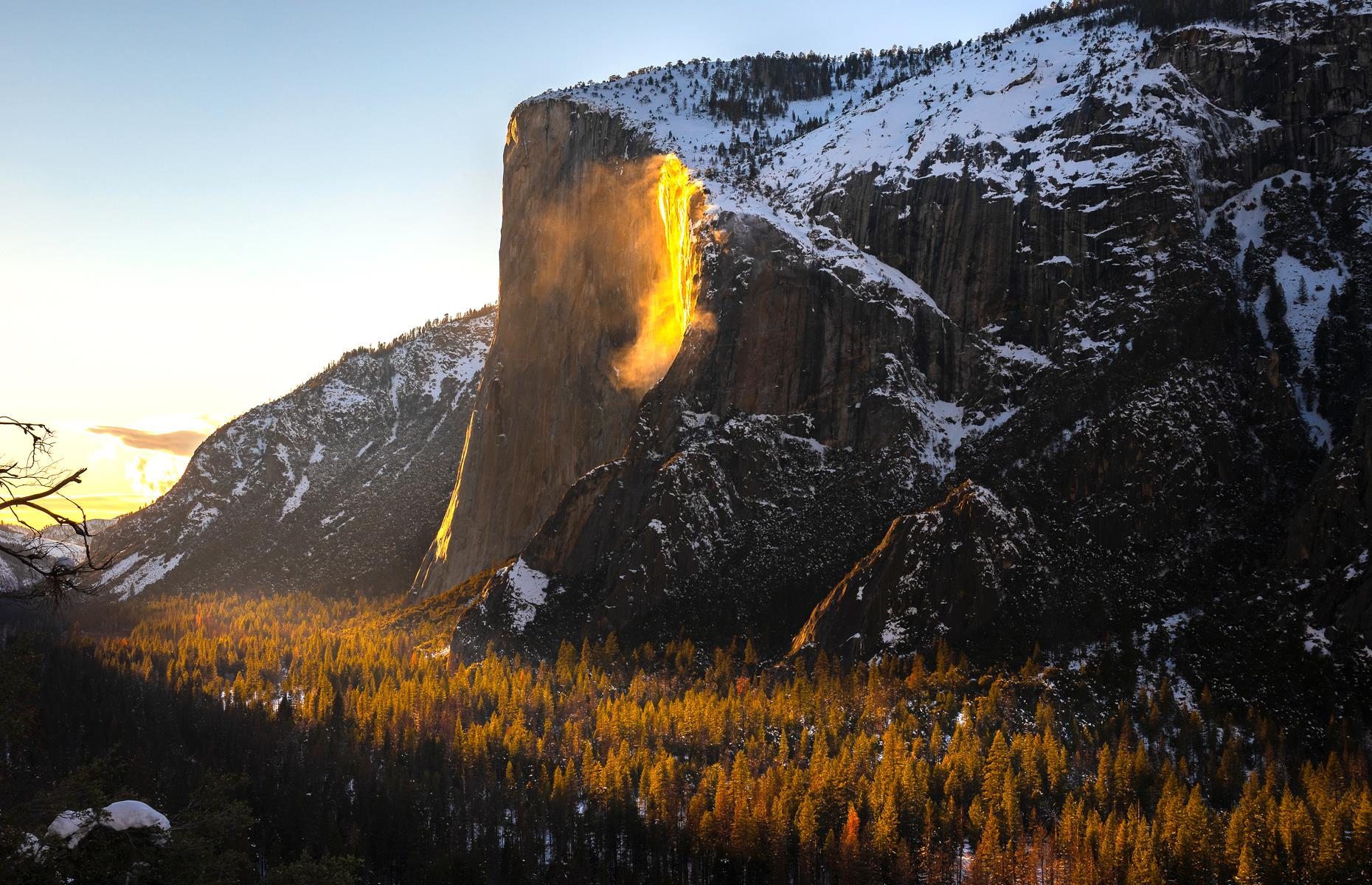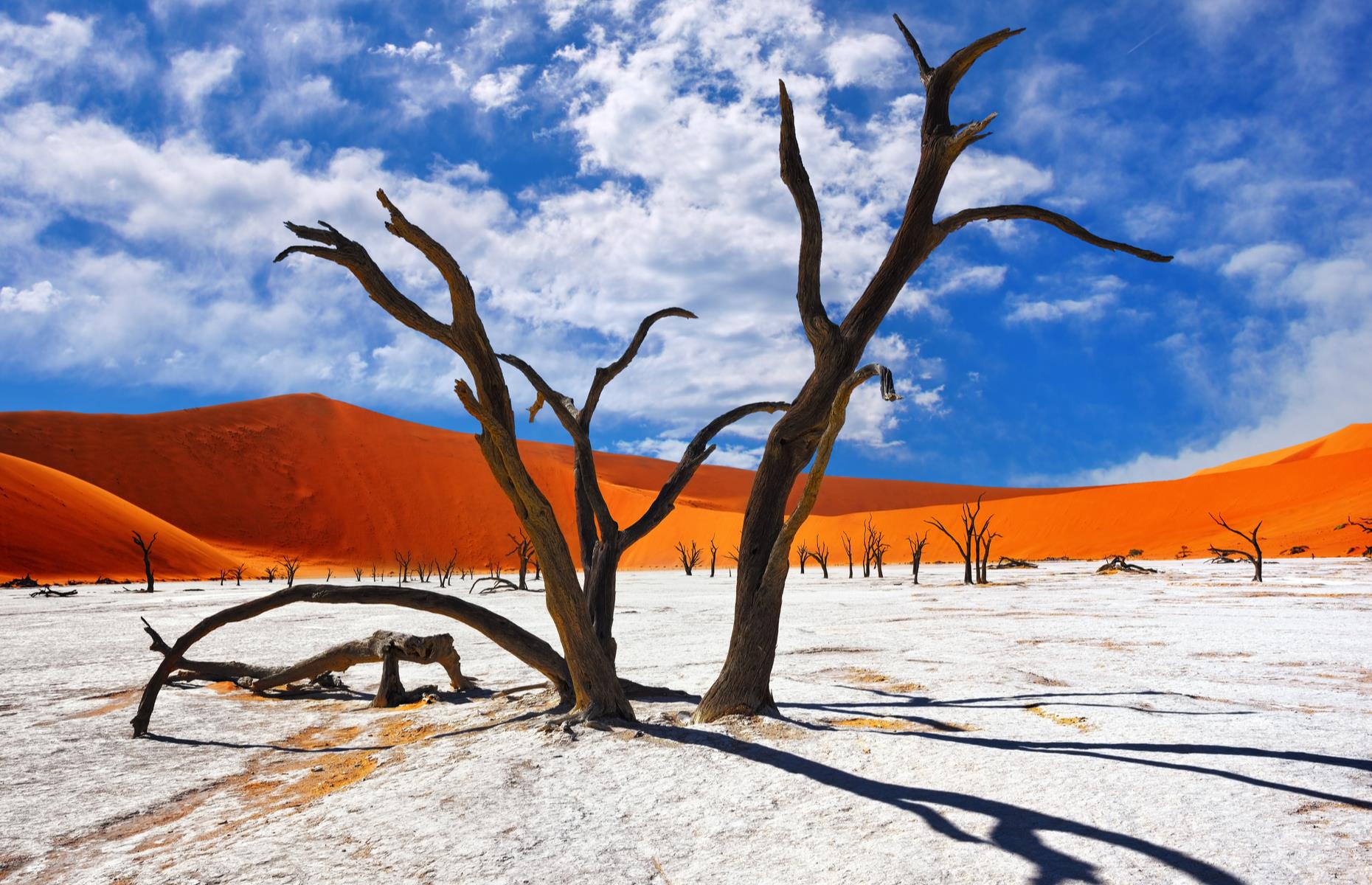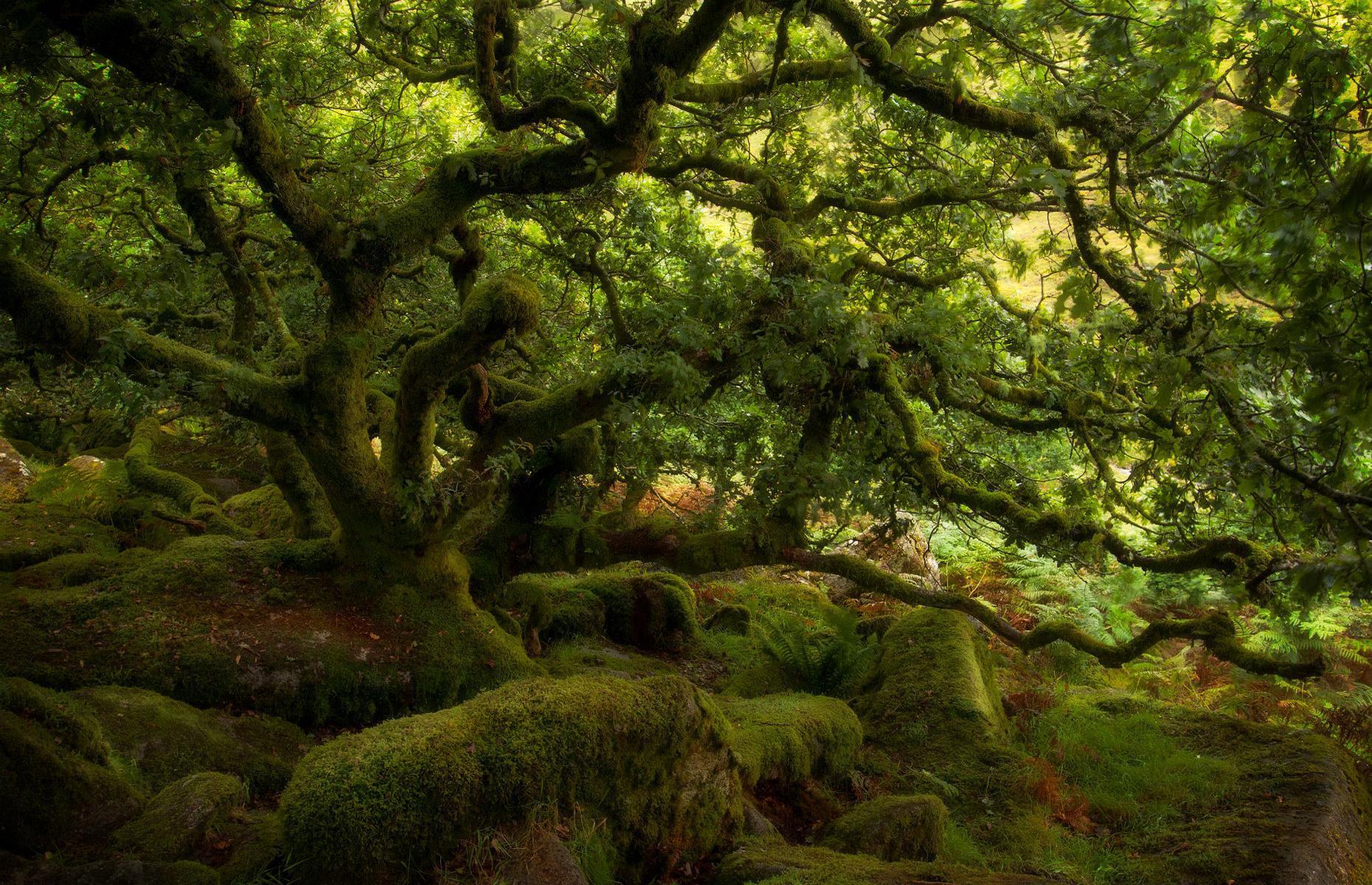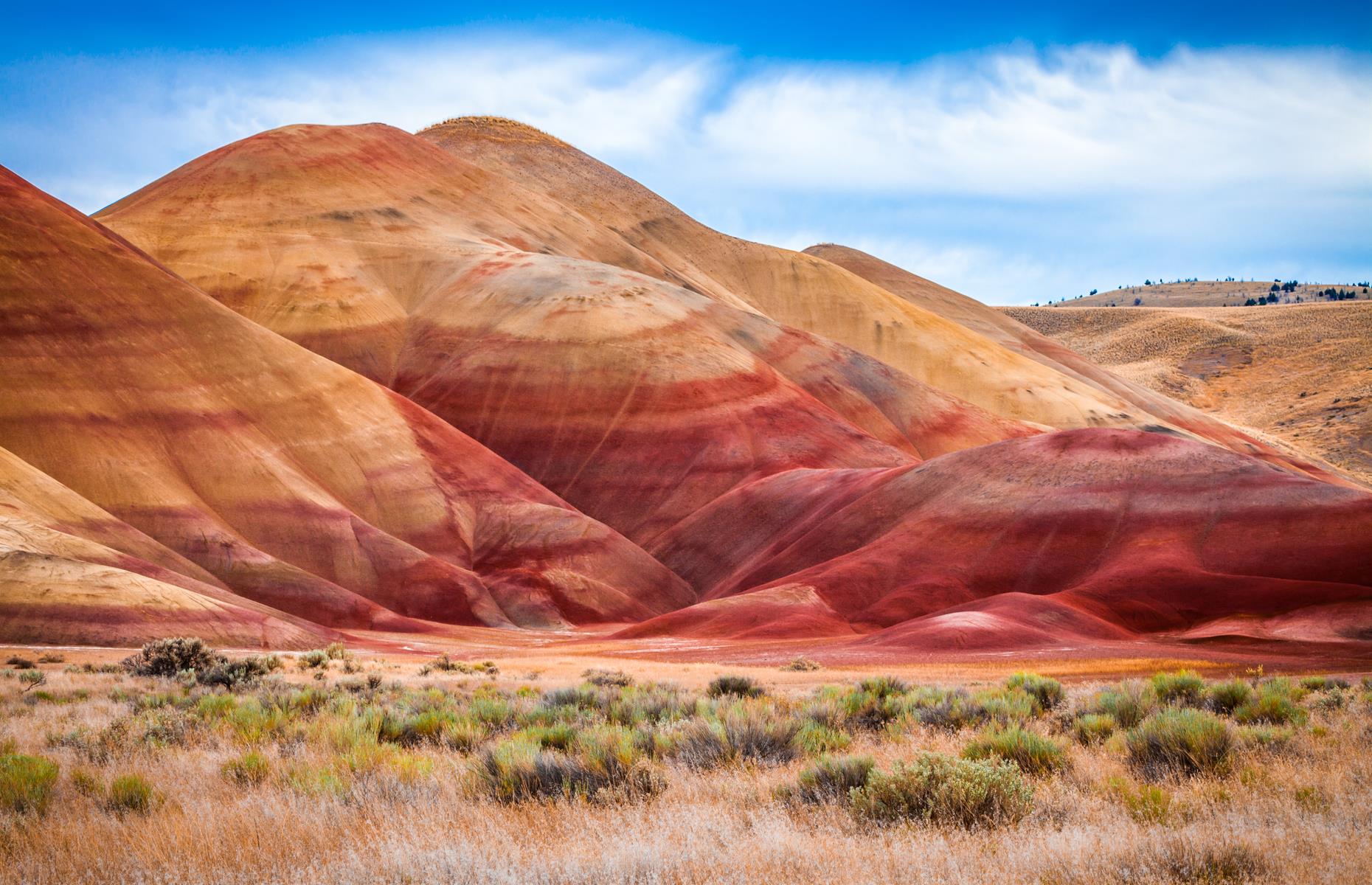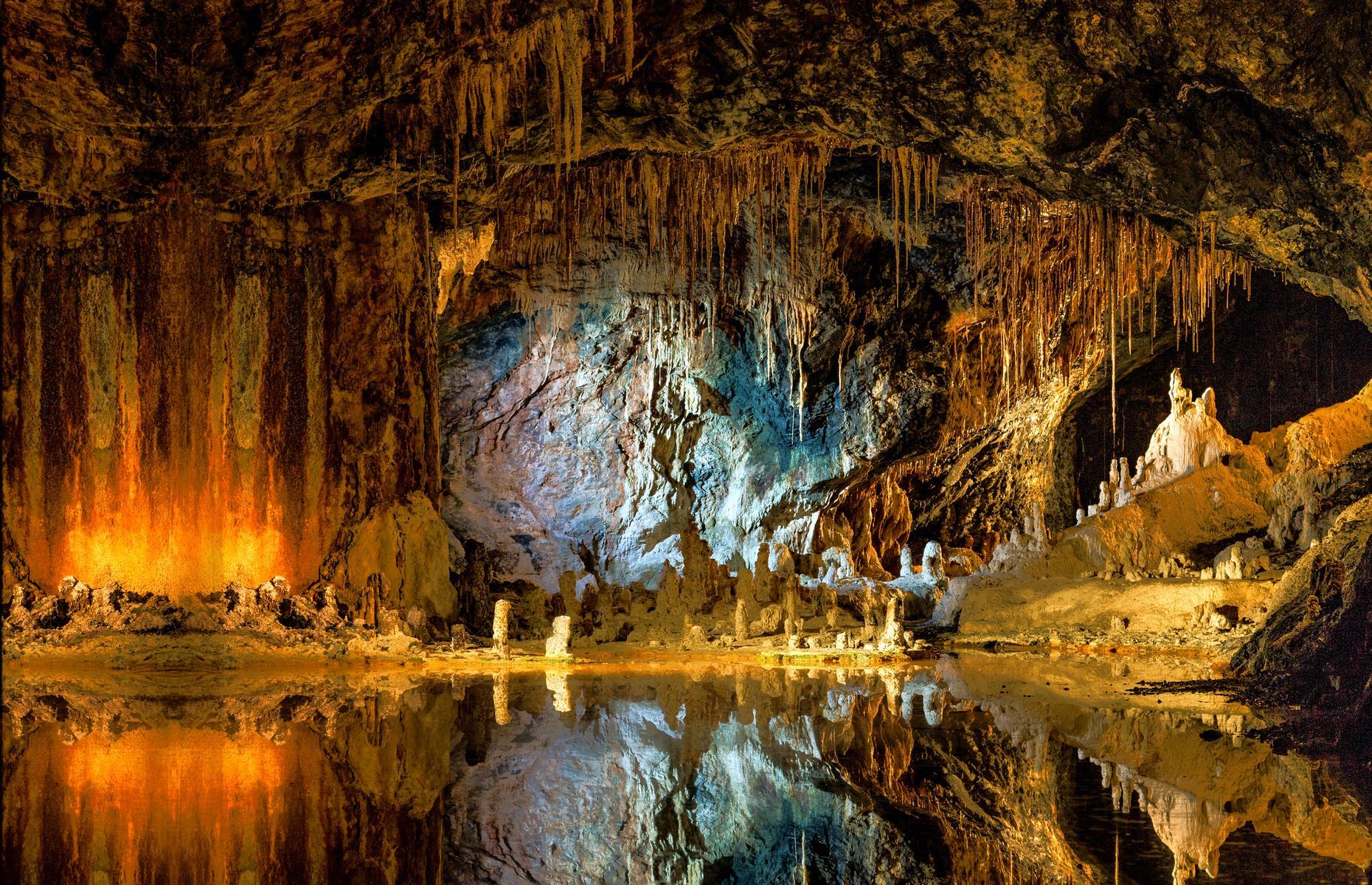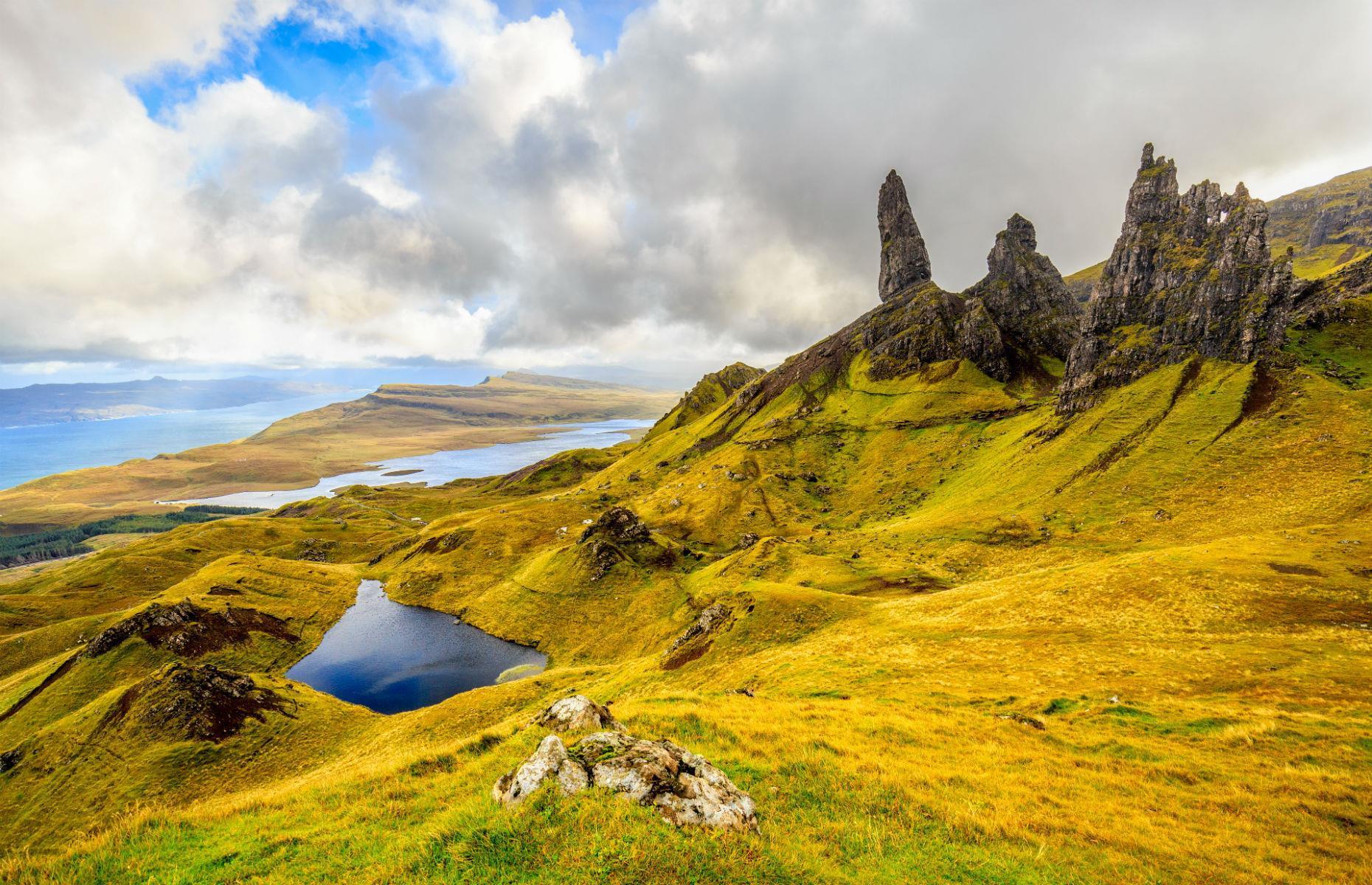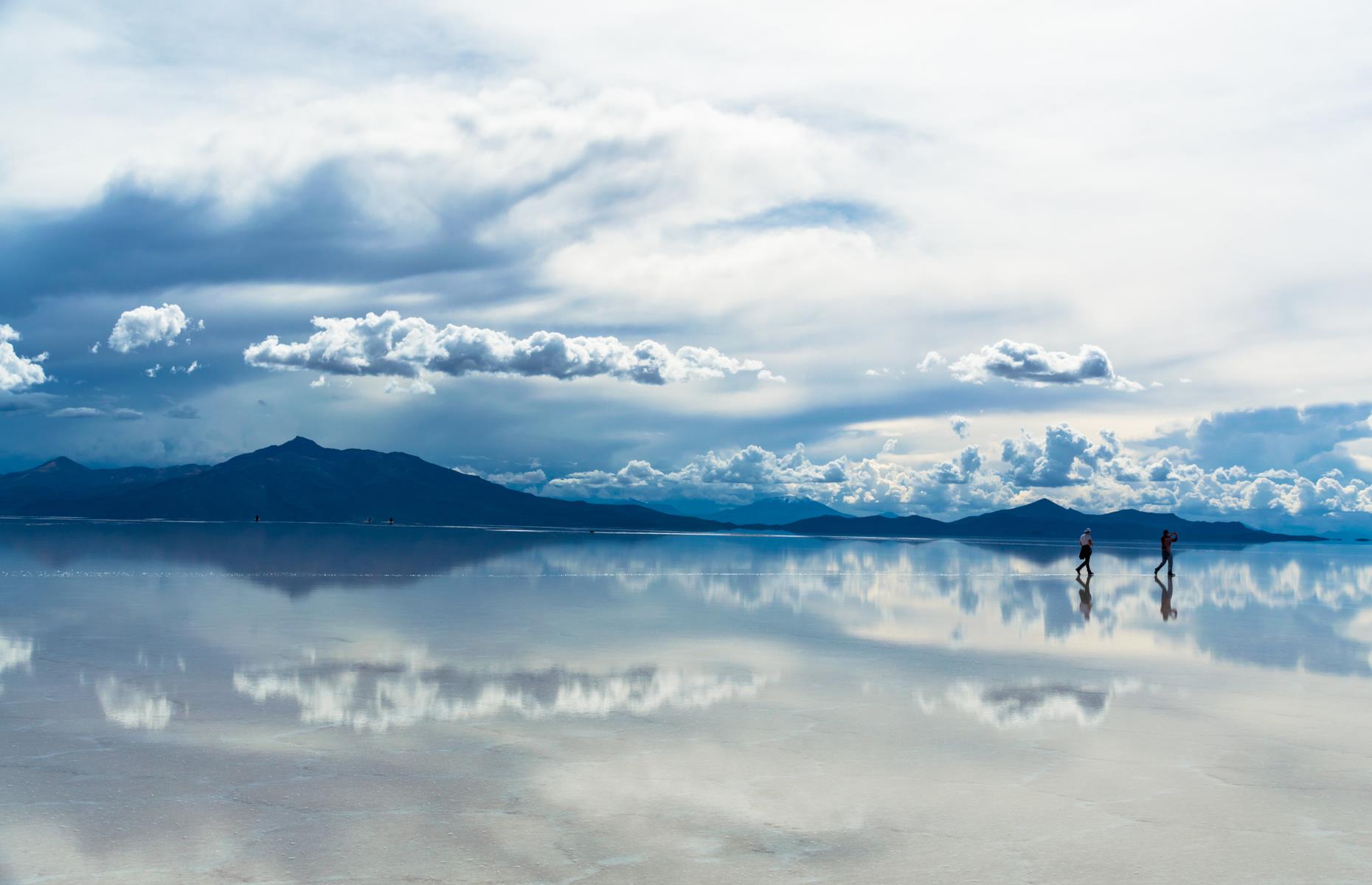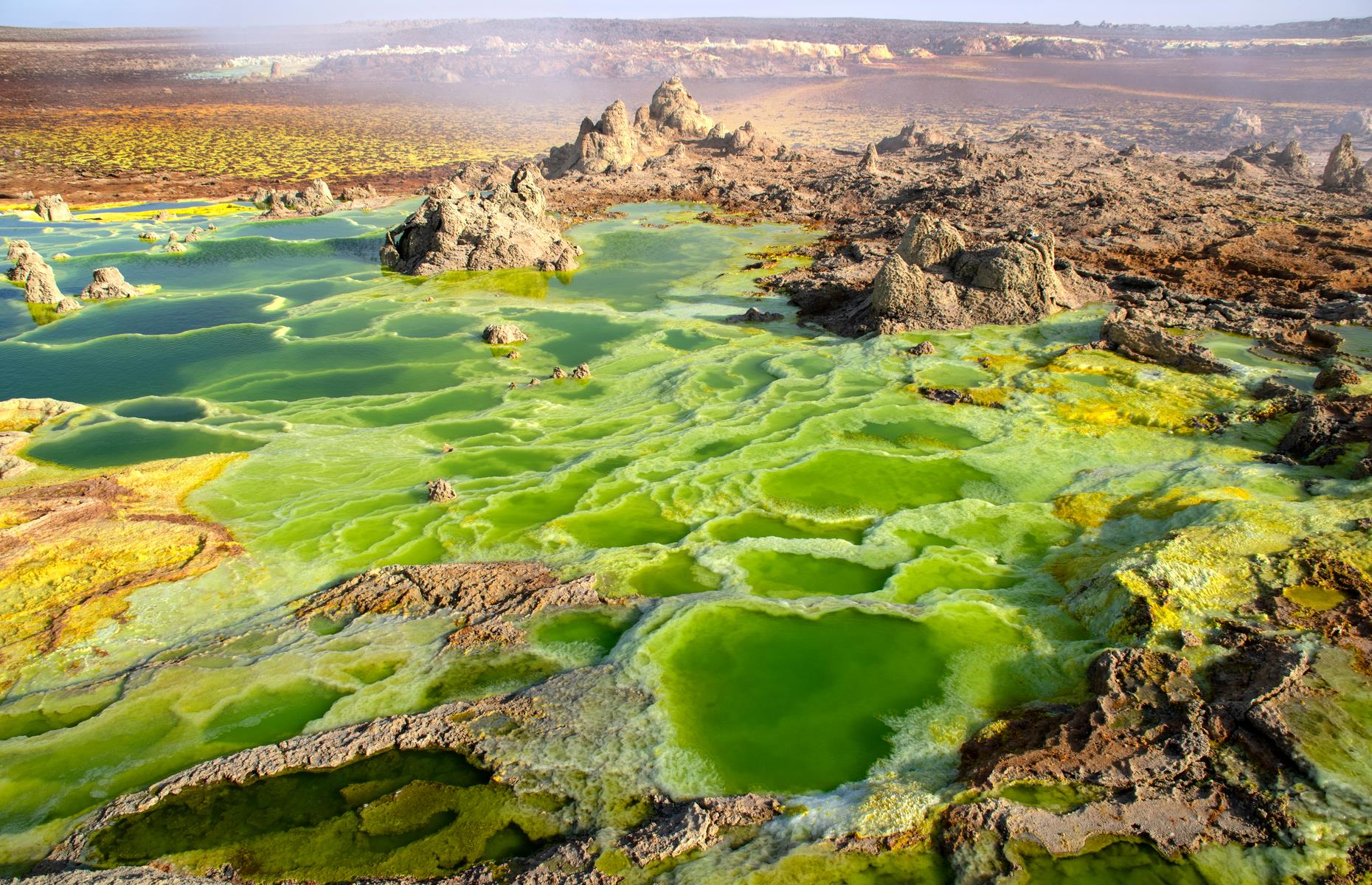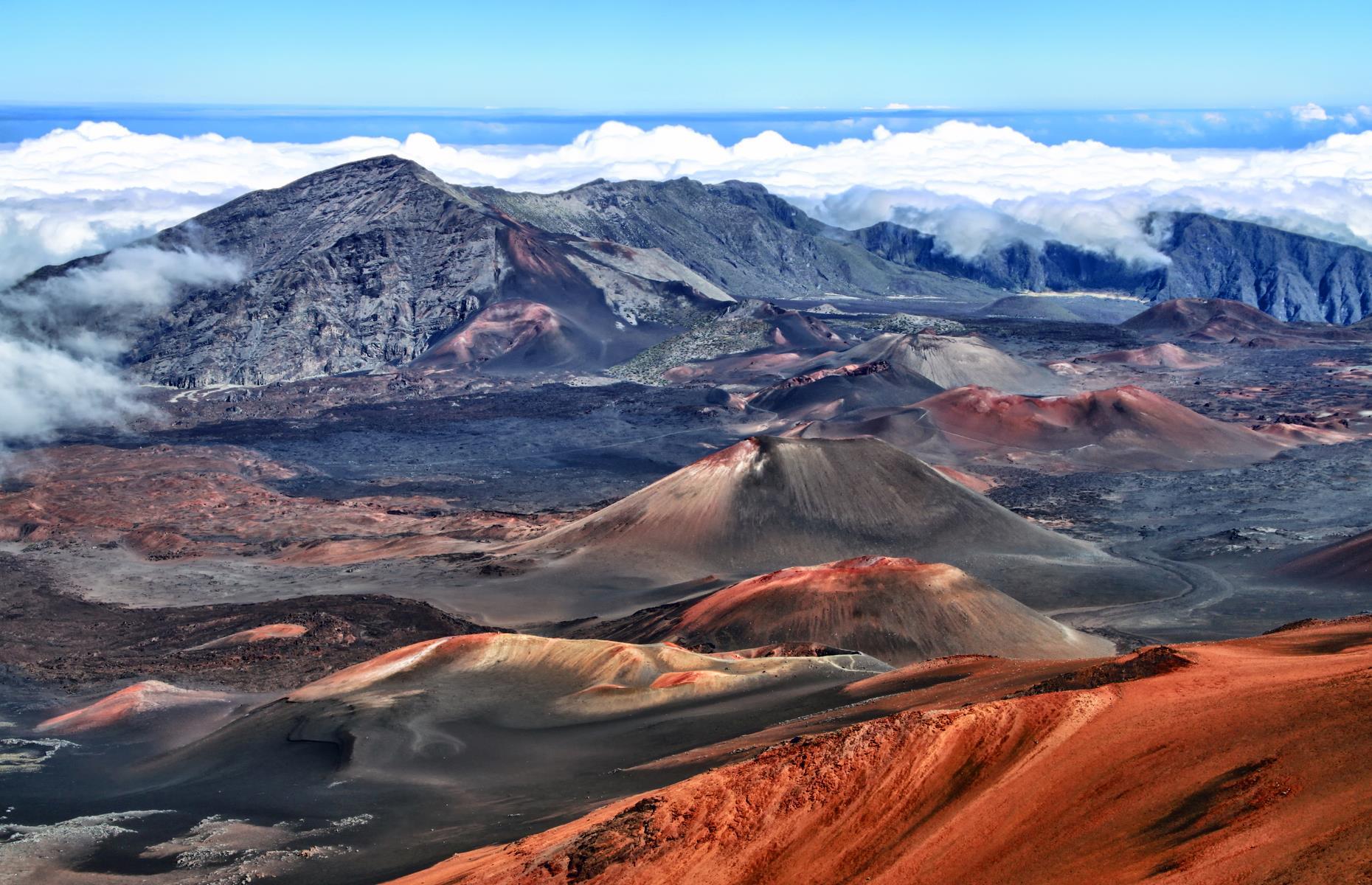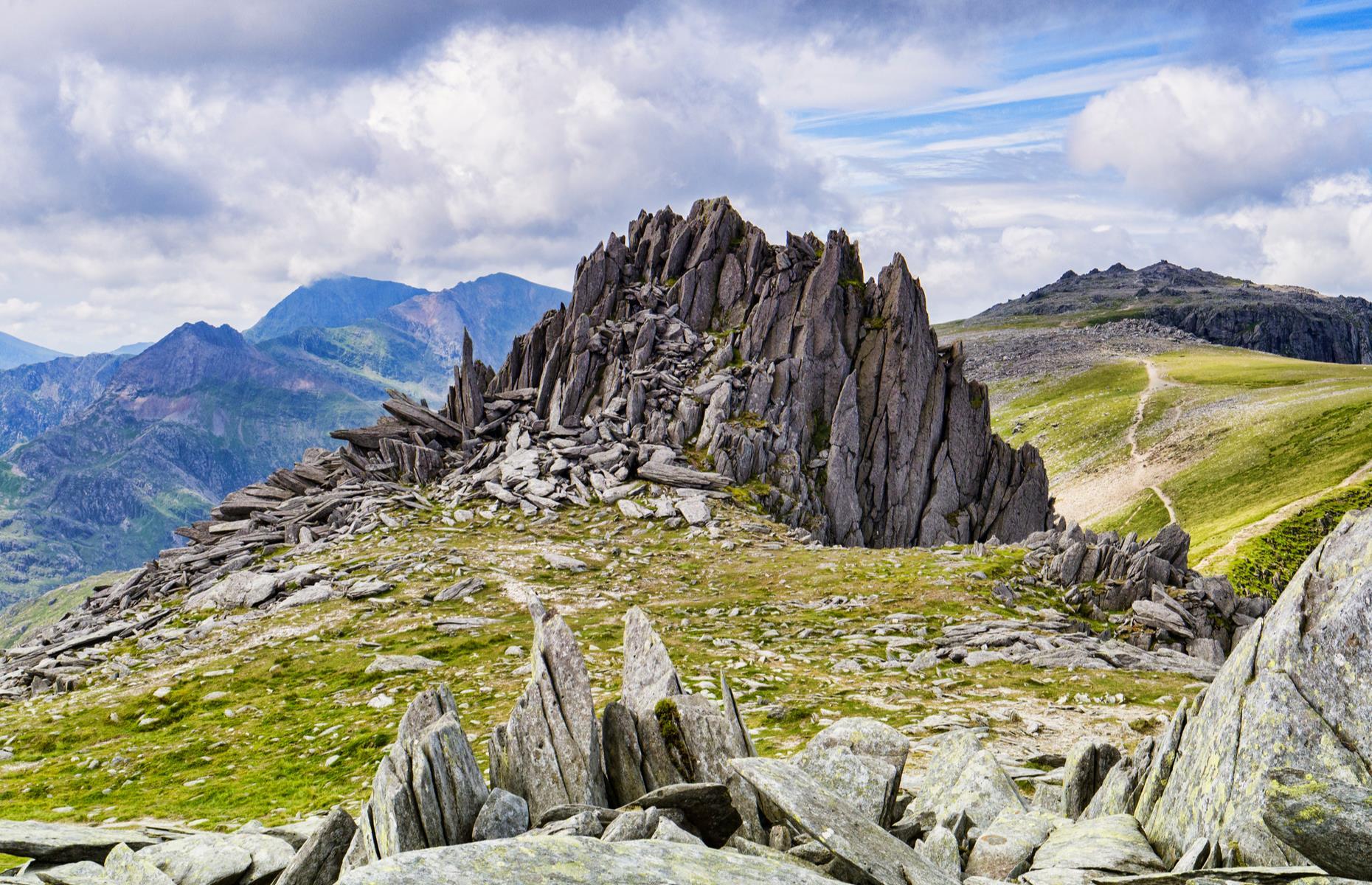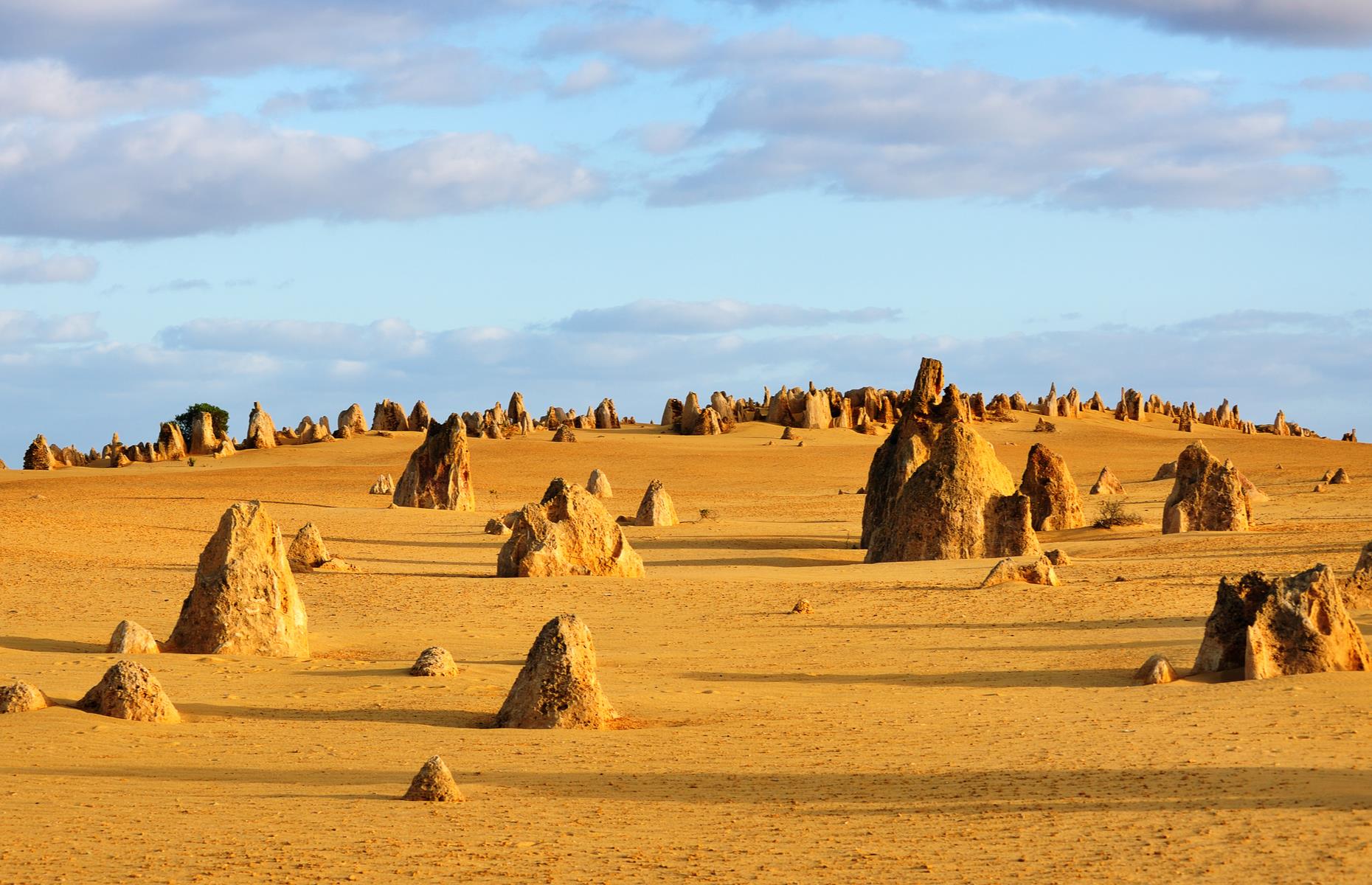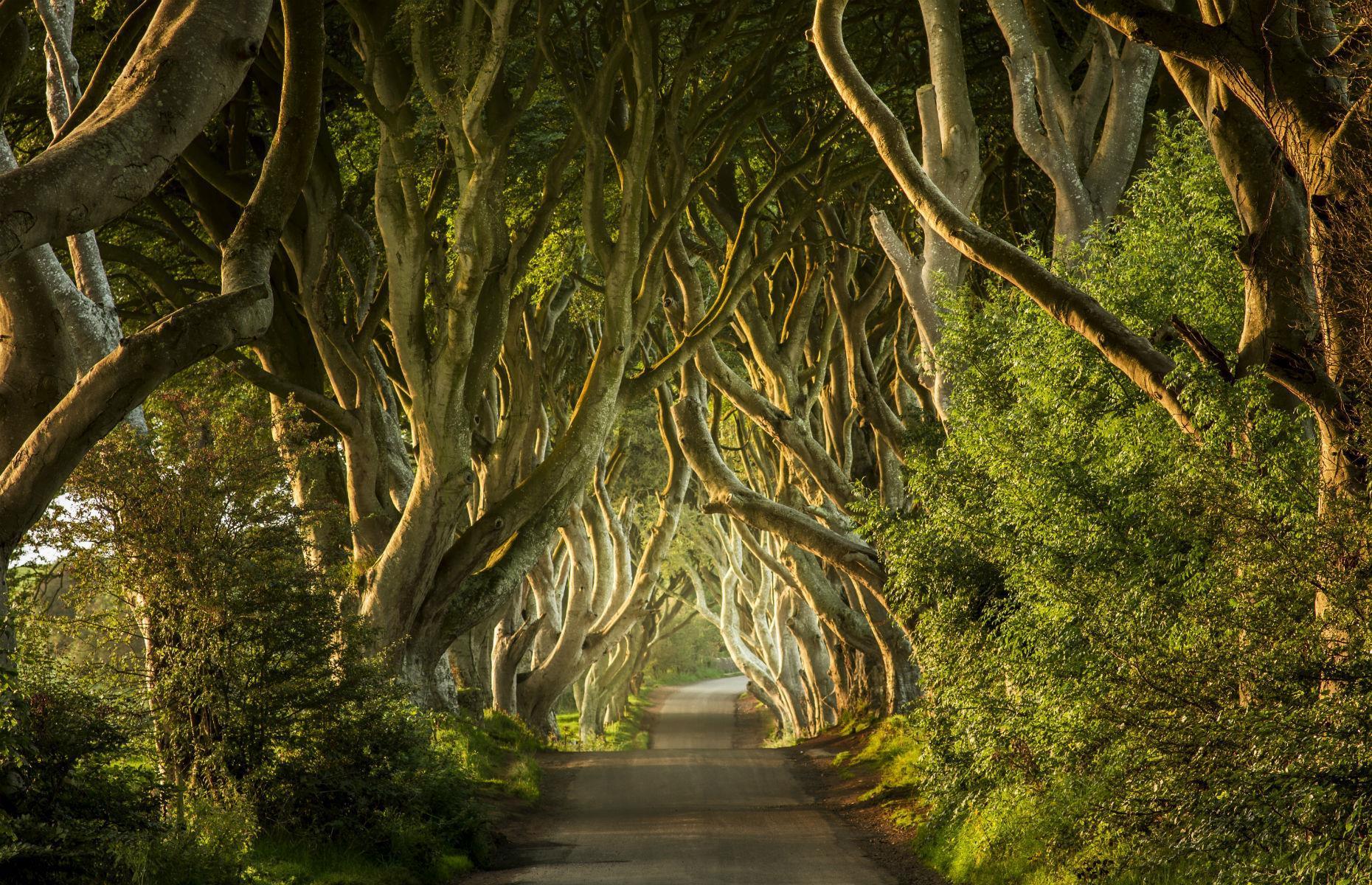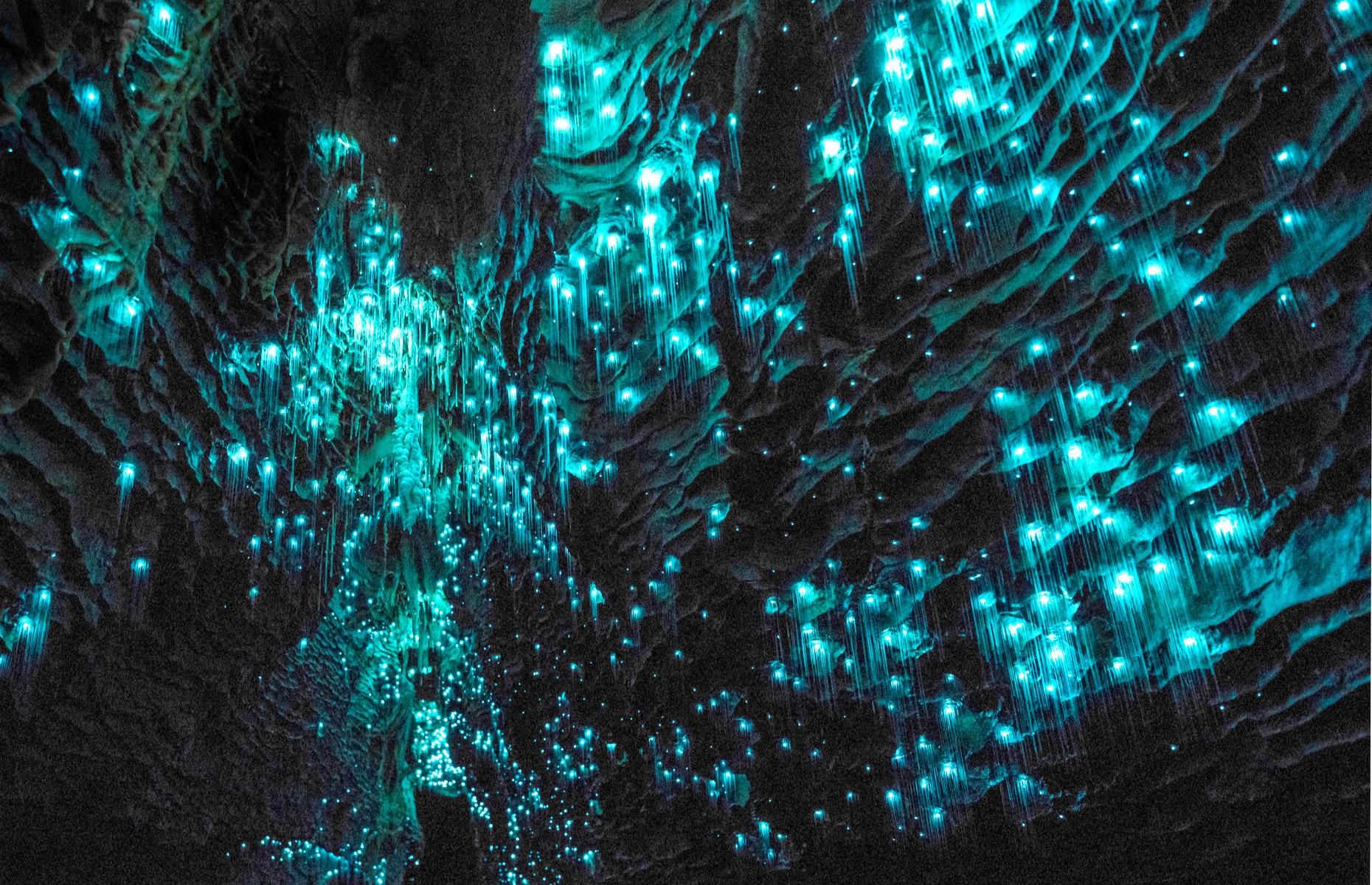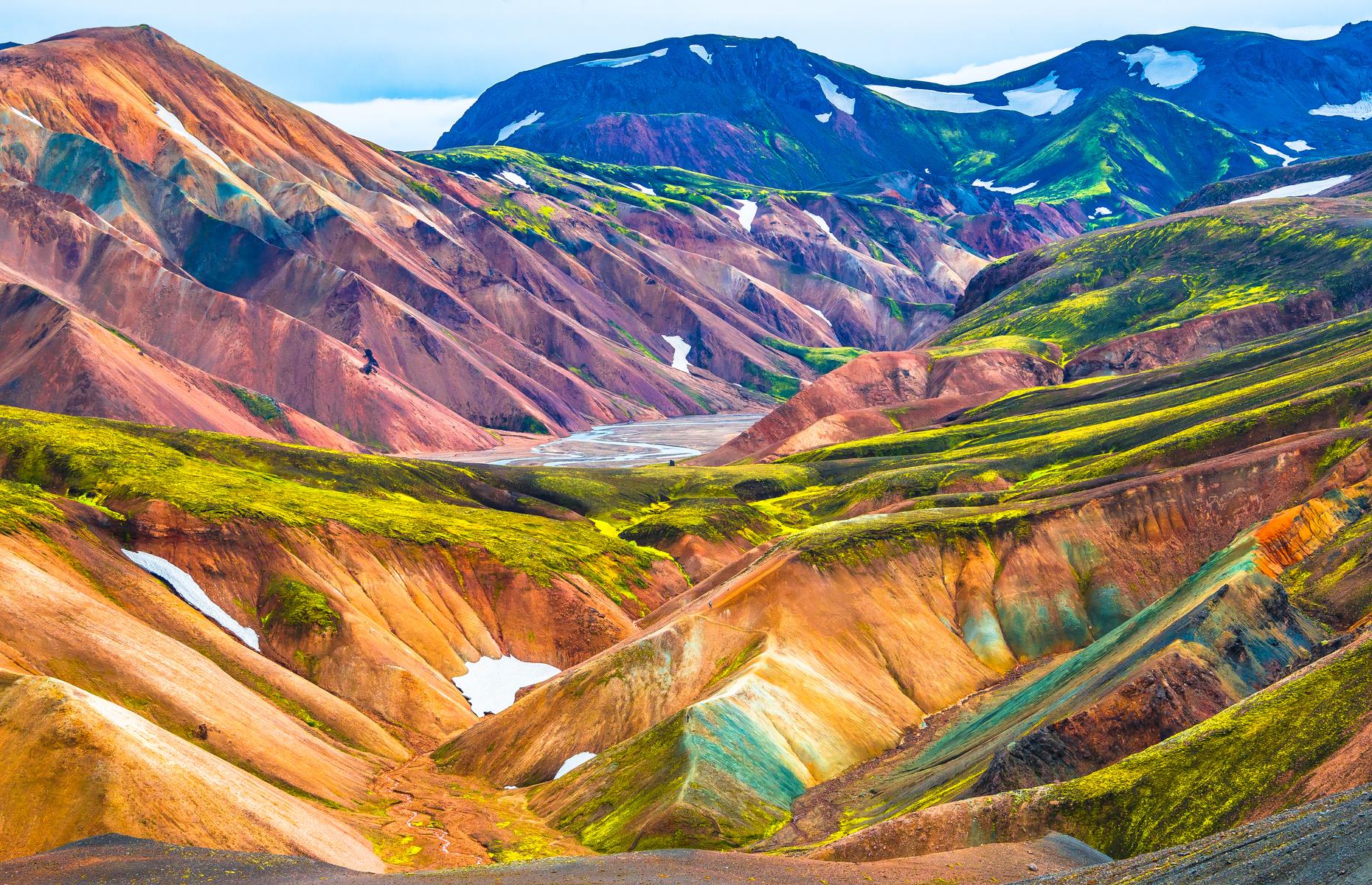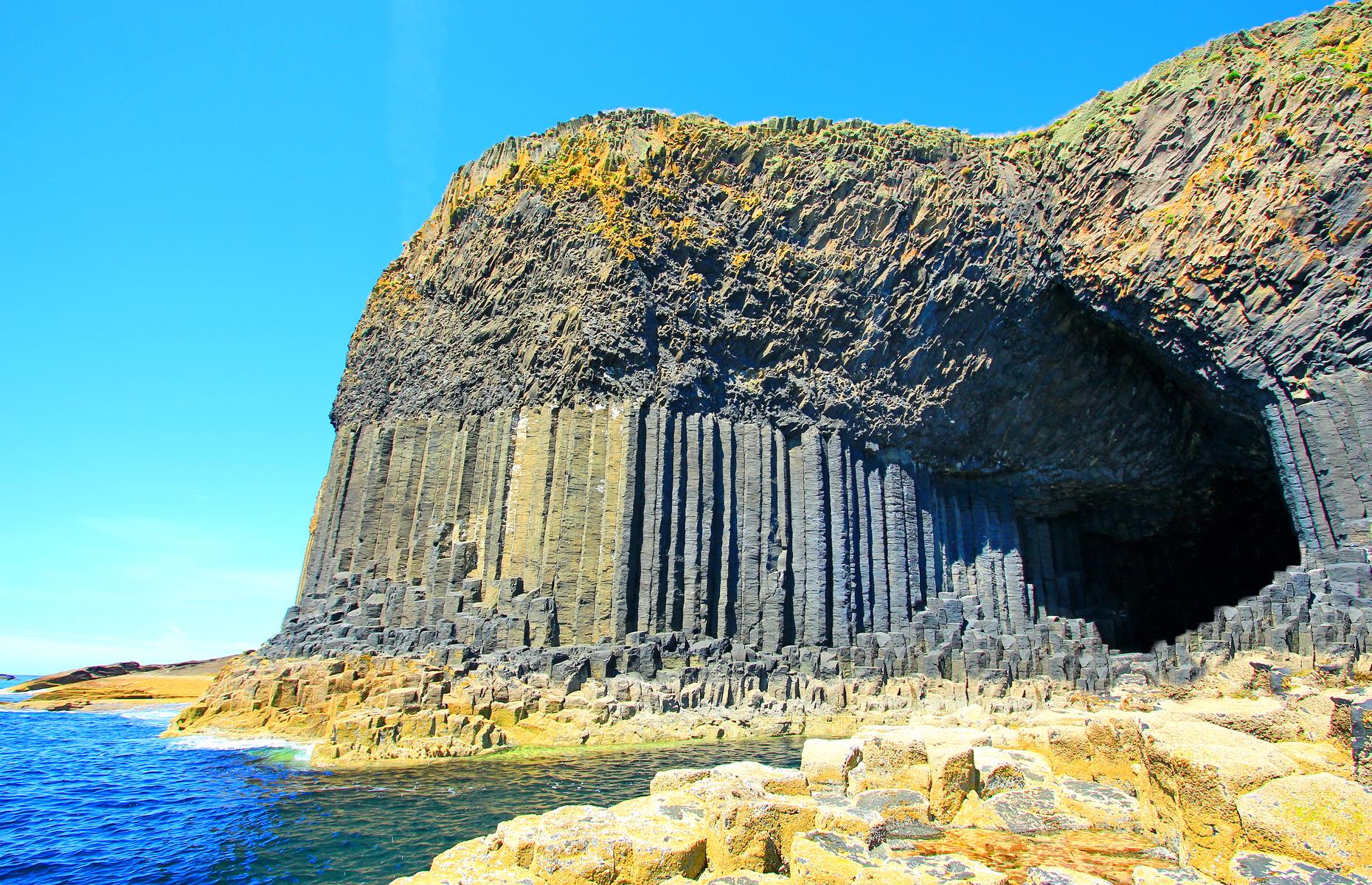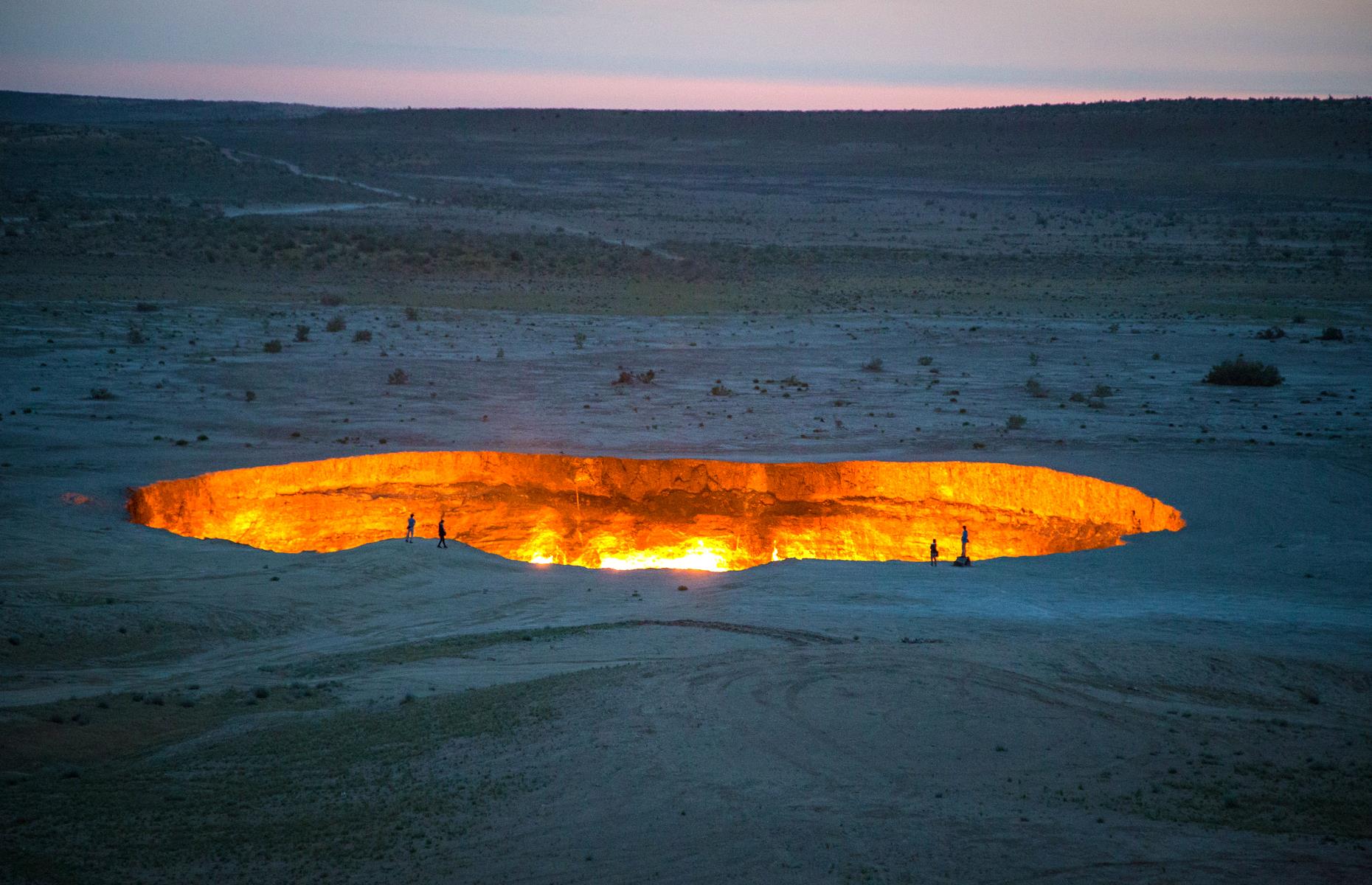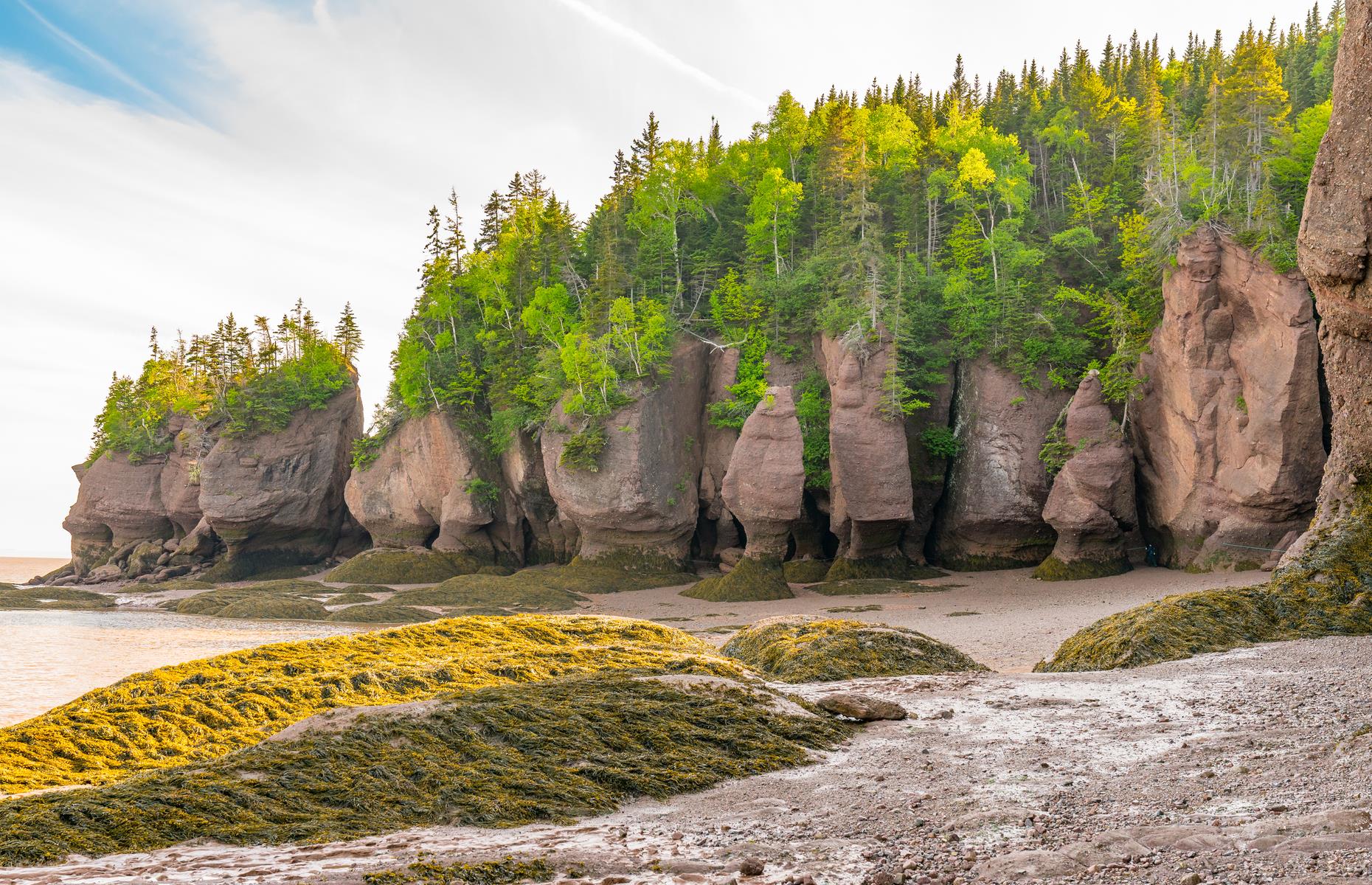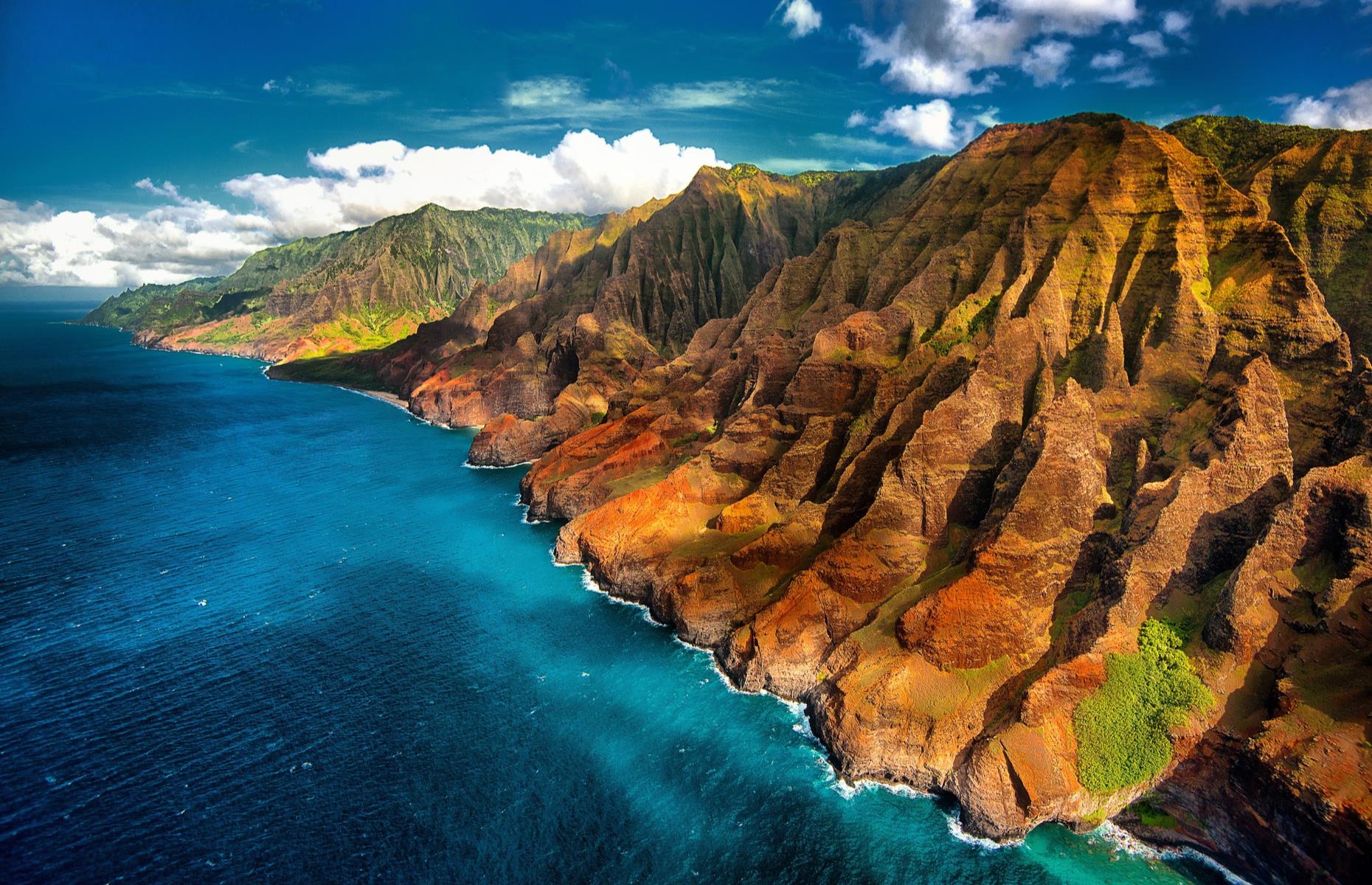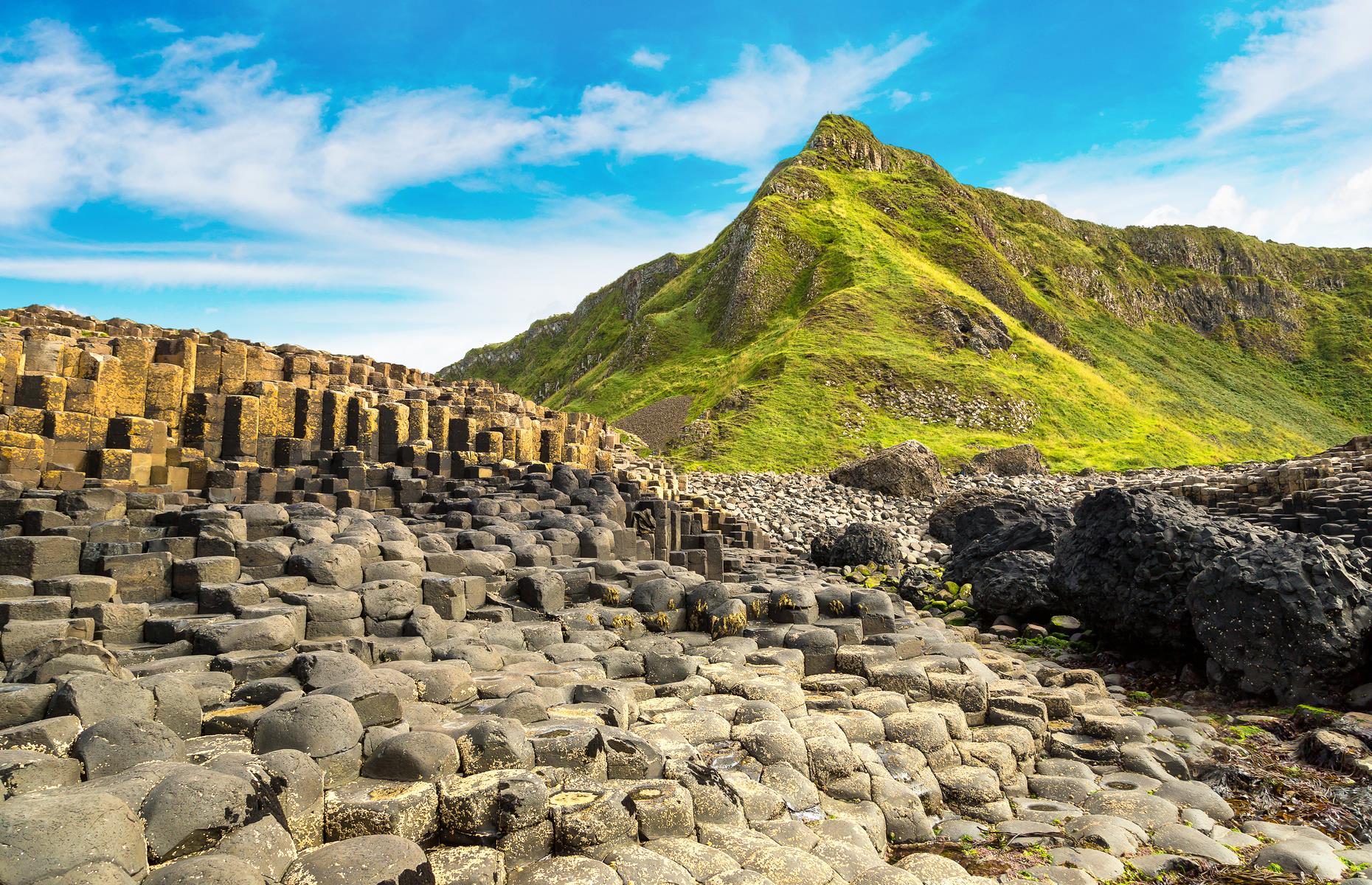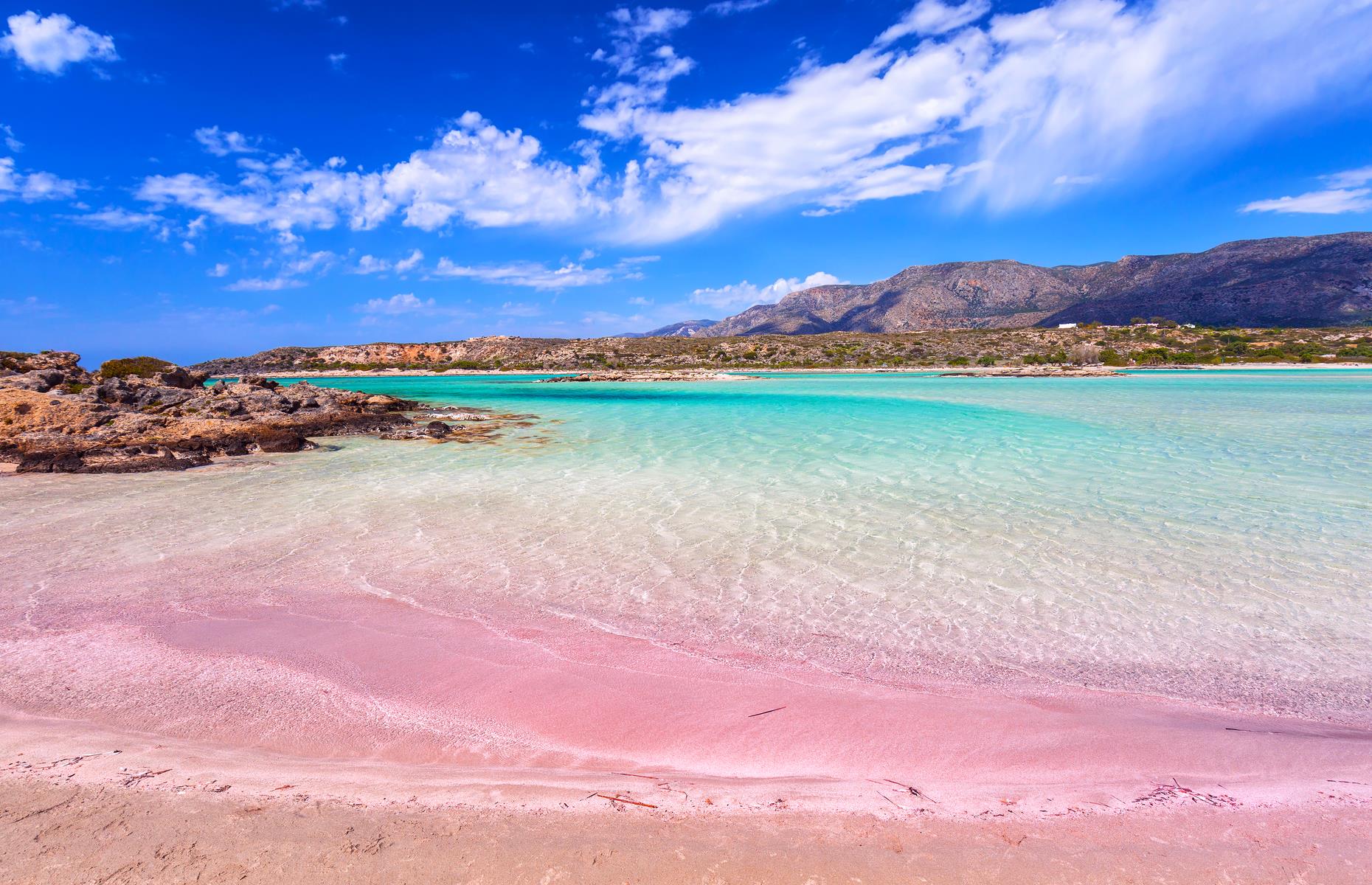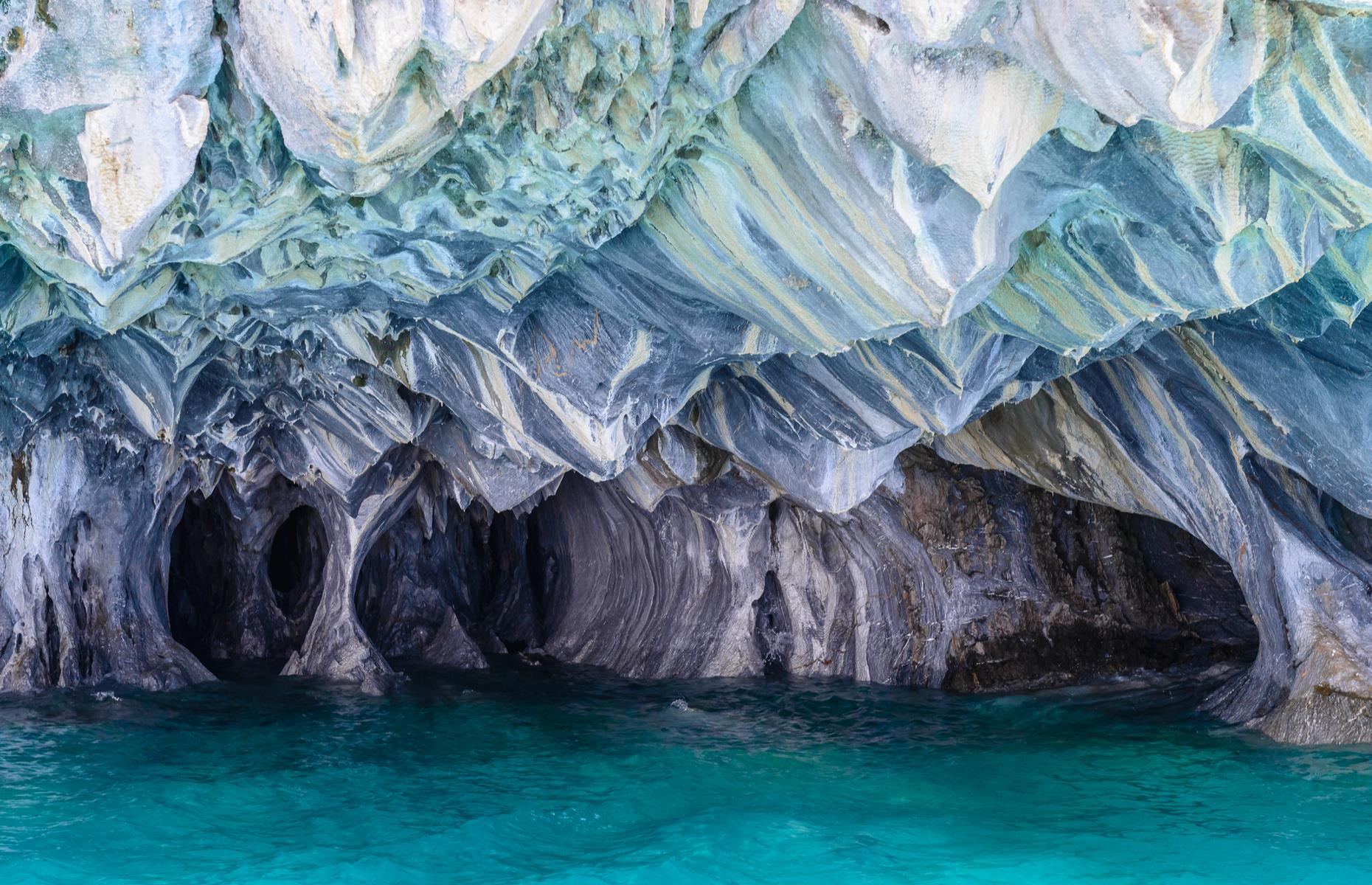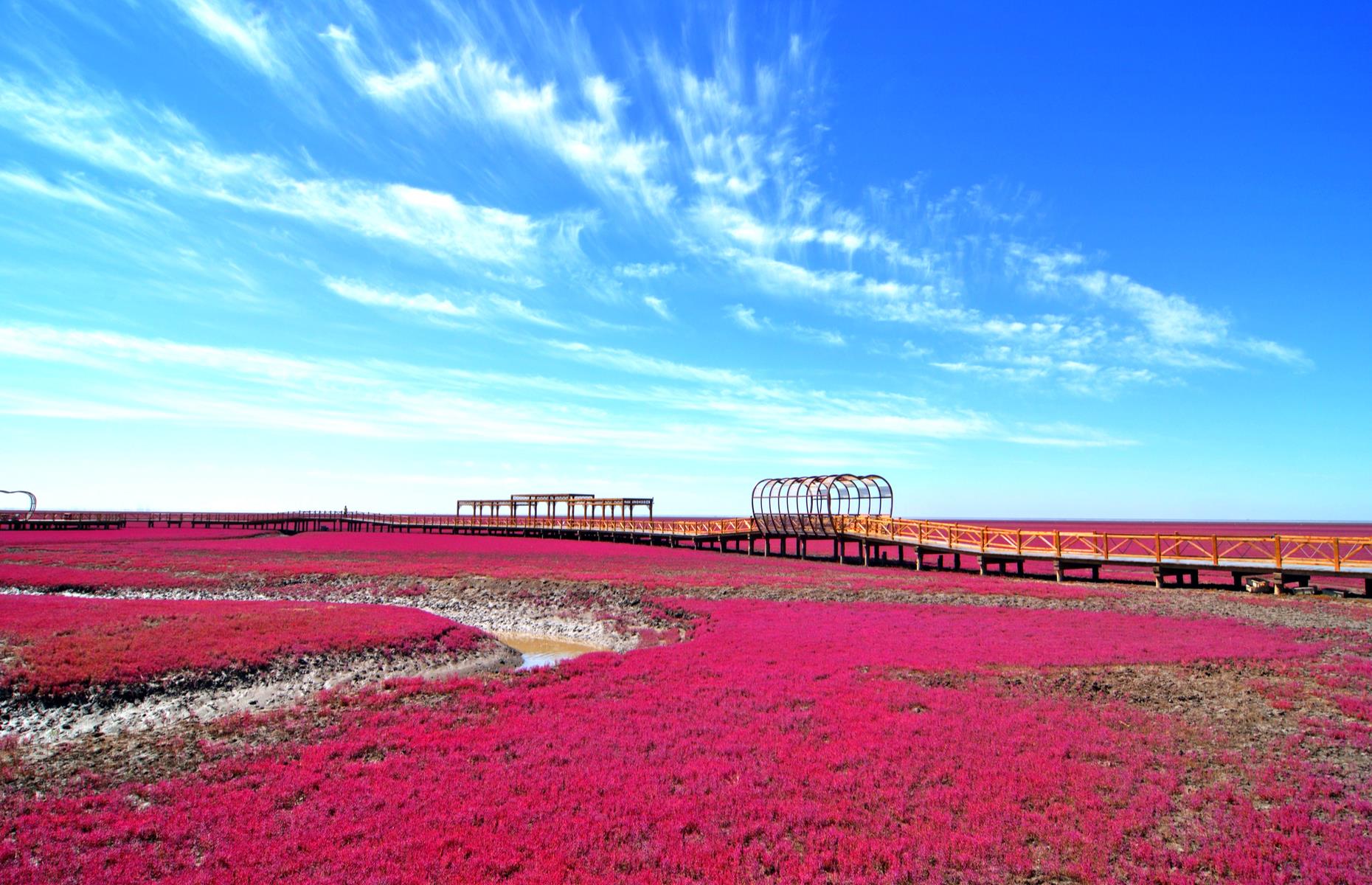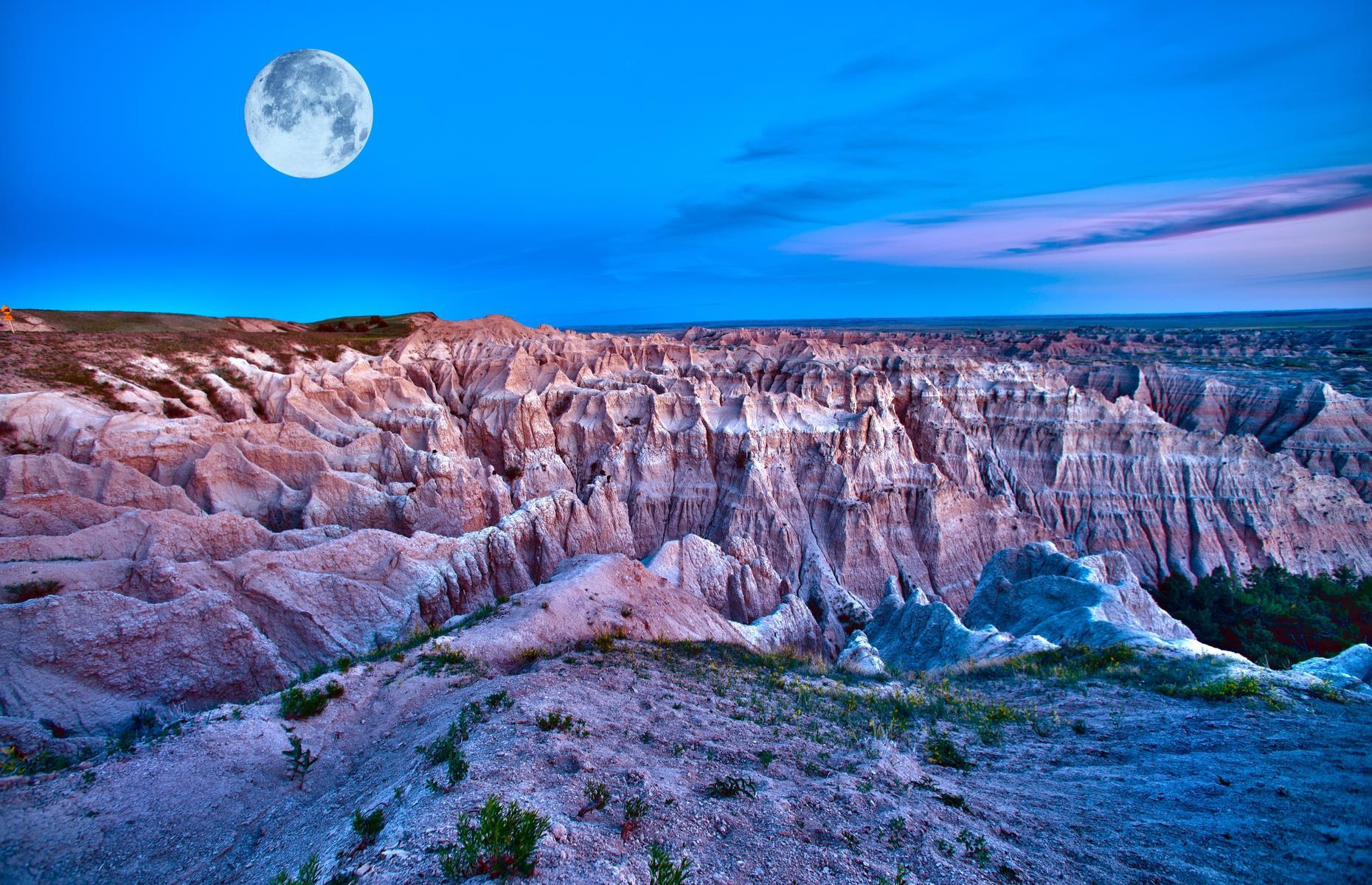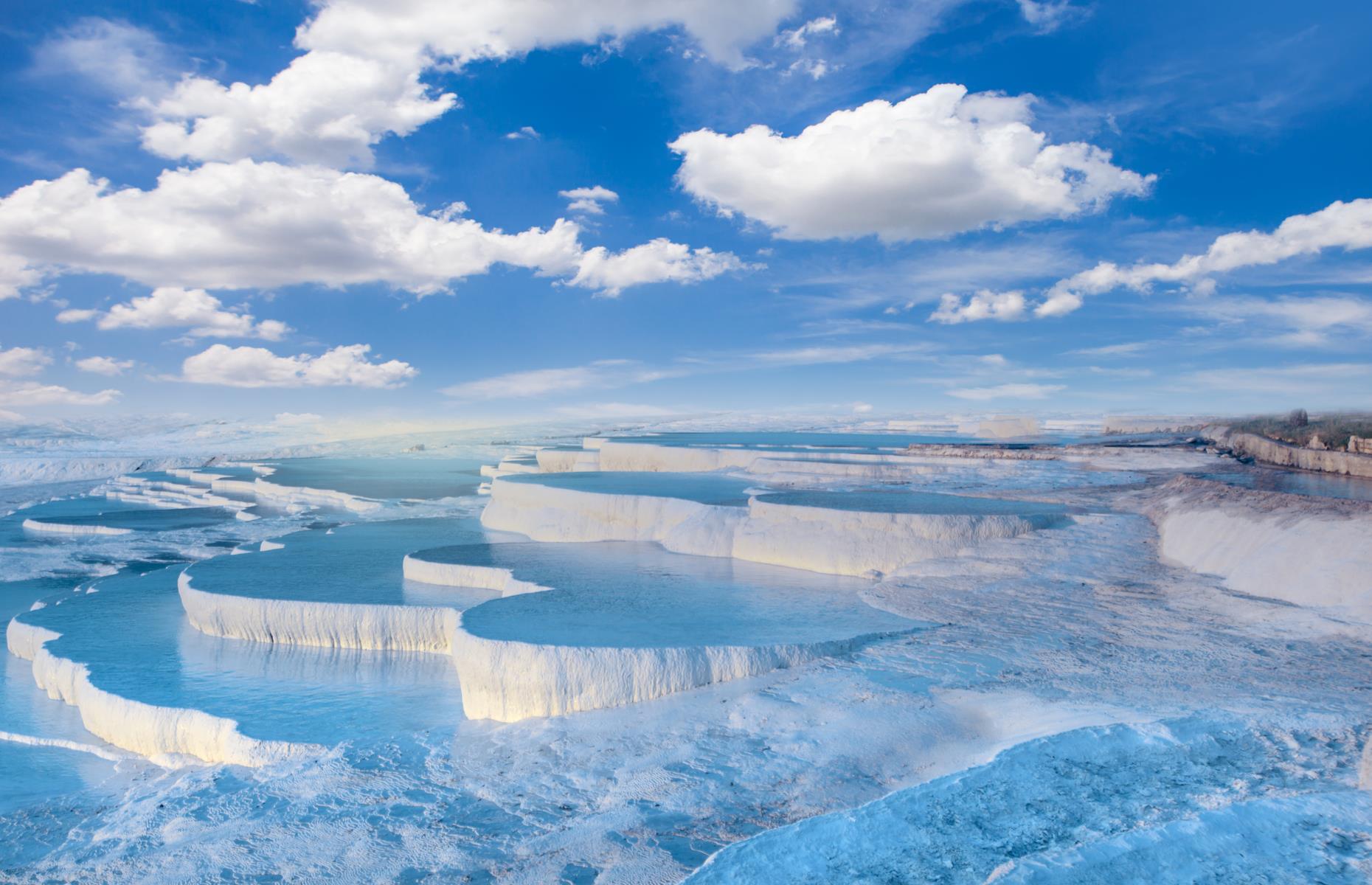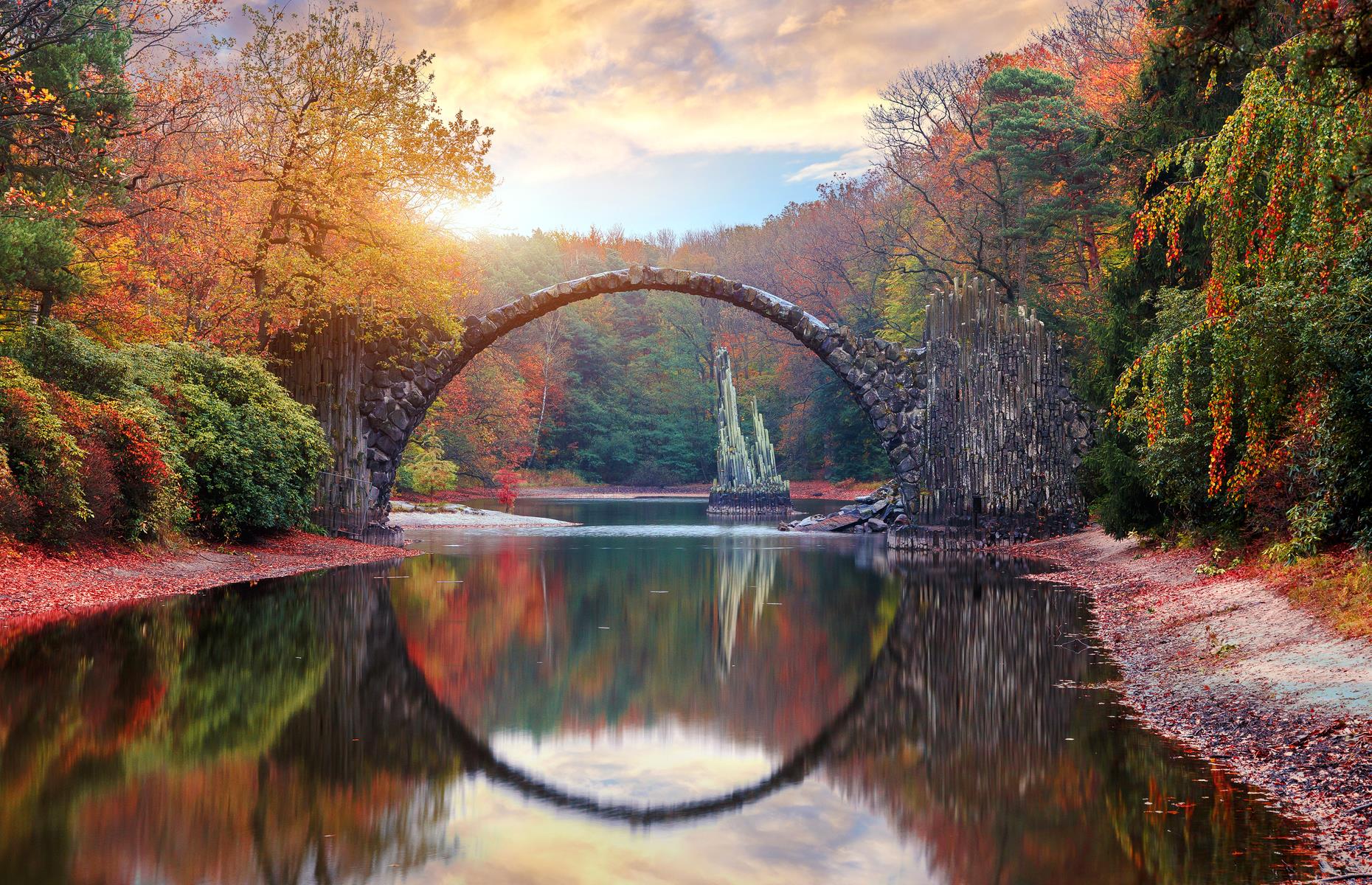 Out-of-this-world wonders
White Sands National Park, New Mexico, USA
If the moon had sand dunes, this is what they'd look like. White Sands National Park takes up a glorious pocket of southern New Mexico, its rippling powder peaks forming the largest gypsum dunefield in the world. Vast playas like Lake Lucero are also folded within the park's borders, and curious critters such as the bleached earless lizard skitter between the dunes too. 
Dinosaur Provincial Park, Alberta, Canada
It might look like it belongs in a Star Wars movie, but this landscape is very much on planet Earth. The craggy area makes up Dinosaur Provincial Park which (as its name suggests) is rich in fossils from numerous dinosaur species. And even without the echoes of yesteryear, the rockscapes are impressive: think dramatic badlands punctured with hoodoos and mesas, and striped with rust red.
Lake Hillier, Western Australia, Australia
There are beautiful lakes all over the world, but this one Down Under is extra special. Lake Hillier is an eye-popping expanse of fuchsia water on Middle Island, off mainland Western Australia. It's thought that its bold pink color comes either from a type of micro-algae or from a specific type of bacteria. Its surface contrasts gloriously with the eucalyptus trees that line its banks. Take a look at more of Earth's colorful natural wonders.
Chocolate Hills, Bohol, Philippines
Spotted Lake, British Columbia, Canada
Fly Geyser, Gerlach, Nevada, USA
Avenue of Baobabs, Madagascar
With their fat, smooth trunks and striking splay of branches, baobab trees look like they belong somewhere in outer space. And there's an entire, otherworldly avenue of these alien specimens in western Madagascar. Around 50 of them line a dirt road in the country's Menabe region and are thought to have been here for around a millennium. Check out more stunning photos of the world's most beautiful trees.
Valle de la Luna, Atacama Desert, Chile
Papakōlea Beach, Hawaii Island, Hawaii
Malham Cove, Yorkshire, England, UK
This unearthly landscape in northern England looked right at home in Harry Potter and The Deathly Hallows – Part 1, when Harry and Hermione pitched up here on one of their magical adventures. It comprises a curving 230-foot (70m) cliff, whose craggy face was formed by sheets of ice over millions of years. The top of the formation is more otherworldly still, with deeply carved and cracked carpets of limestone rippling outwards, dotted eerily with the occasional tree.
Crystal Shower Falls, Dorrigo National Park, New South Wales, Australia
Vatnajökull, Iceland
Zhangye Danxia National Geopark, Gansu, China
Bastei, Saxon Switzerland National Park, Germany
There's something fairy tale-esque about these hulking rock forms in Germany's Saxon Switzerland National Park. The Bastei – great pinnacles of gray sandstone – look almost like the turrets of a ruined stone castle, as they tower over the surrounding woodland. Adding to the drama is the Bastei Bridge, a stone structure that slices through the sandstone forest, and is usually dotted with view seekers and photographers. Discover the world's most stunning national parks.
Carcross Desert, Yukon, Canada
Firefall, Horsetail Fall, Yosemite National Park, California, USA
Horsetail Fall – a seasonal cascade rushing over the eastern side of El Capitan – is beautiful whenever it makes an appearance. But, come late February, it's extra special. When the conditions are just so and the falls are backlit by the setting sun, it appears as though a thick stream of lava is spilling over the side of the mountain. Unsurprisingly, the ethereal spectacle usually draws in the crowds.
Deadvlei, Namib Desert, Namibia
Wistman's Wood, Devon, England, UK
Gnarled, knotted branches dripping in lichen make this one of the most haunting forests in the UK. Its mossy expanse takes up a pocket of Dartmoor National Park and it's tipped as one of the highest and oldest oak woodlands in the country. Pathways ripple through the trees, whose knobbly arms look ready to reach out and grab you. These are the most magical places on Earth.
Painted Hills, Oregon, USA
It looks as though someone has taken a paintbrush to these color-splashed hills in central Oregon. One of the 'seven wonders' of the state, they form part of the John Day Fossil Beds National Monument and their rich hues – scarlet, ocher, peanut and black – are the result of a changing climate over millennia. The striking rocks still change color today and five hiking trails wiggle through the landscape. Check out America's most important National Monuments.
Saalfeld Fairy Grottoes, Thuringia, Germany
Old Man of Storr, Isle of Skye, Scotland, UK
This rocky pinnacle has played a starring role in plenty of fantasy movies, and it's not hard to see why. The dramatic formation – which has appeared in Snow White and the Huntsman, The BFG and hit horror film The Wickerman – soars to 160 feet (49m), towering above the craggy countryside below. Legend has it, it's the burial place of a giant.
Salar De Uyuni, Bolivia
Dallol volcano and the Danakil Depression, Ethiopia
Haleakalā National Park, Hawaii, USA
This is about as close to the stars as you're likely to get. Haleakalā, the name of the dormant volcano within the park's limits, means "House of the Sun" in Hawaiian, and the location is famed for its epic views of the sunrise. Nosing right up to the clouds, the Summit Area is the most otherworldly swathe of all: it's all rich cinder desert scattered with native shrubs, plus brighter than bright stars winking by night.
Castell y Gwynt, Snowdonia, Wales
A saw-toothed crown of Snowdonia's Glyderau range, Castell y Gwynt – meaning "Castle of the Wind" – soars to more than 3,000 feet (914m). Its jagged spires look a little like a brooding fairy-tale fortress, so it's no surprise that the peak featured in Disney's Dragonslayer, a 1980s movie with wizards, dragons and plenty of glimpses of the dramatic North Wales landscape. Discover more places you won't believe are in the UK.
The Pinnacles, Western Australia, Australia
Hundreds of "pinnacles" – natural limestone crags formed from seashells – dot the yellow desert of Nambung National Park, making the Aussie preserve look like another planet. Carved out more than 25,000 years ago, some of the forms top out at more than 11 feet (3.5m). It's not uncommon to see kangaroos hopping or emus strutting between the rocks, either. 
Dark Hedges, Ballymoney, Northern Ireland
This haunting avenue of trees is best known for its appearance in fantasy series Game of Thrones. It doubled as the Kingsroad in the cult TV show, though it was originally planted in the 1700s by the Stuart family, who wanted an imposing entryway to their mansion, Gracehill House. Today the bowing beech trees are purported haunted by a specter named the Grey Lady. These are the most mysterious places in the world. 
Waitomo Glowworm Caves, Waitomo, New Zealand
The Waitomo caves are beautiful in their own right, with their airy chambers and winding underground river. But it's the caves' glittering residents that make them so otherworldly. Arachnocampa luminosa glow worms – a bioluminescent species native to New Zealand – collect here in their thousands, illuminating the caverns and putting on a twinkling show for the tourists who typically take guided boat rides here.
Landmannalaugar, the Highlands, Iceland
Fingal's Cave, Inner Hebrides, Scotland, UK
Darvaza Gas Crater, Turkmenistan
Hopewell Rocks, Bay of Fundy, New Brunswick, Canada
These rippling rocks might look more at home in Pandora (the whimsical world of movie Avatar), but they actually line the coast of the Bay of Fundy. The cliffs appear in gnarled, knotted waves and stacks protrude from the water, each the result of years of erosion. The striking formations attract kayakers and wanderers to the waters and tidal beach.
Nā Pali Coast, Kauai, Hawaii, USA
The grooves, peaks and bright colors of Nā Pali make it one of the most jaw-dropping stretches of Hawaii's coastline (no small achievement given the sheer beauty of the state's shores). Nā Pali ripples out for around 17 miles (27km), beaten by the North Pacific, whose waters attract humpback whales. The challenging Kalalau Trail wriggles through the landscape too. Take a look at more otherworldly spots in the USA.
Giant's Causeway, County Antrim, Northern Ireland, UK
Elafonissi Beach, Crete, Greece
Greece is hardly short of good-looking beaches, but this one fringing western Crete is a little different from the rest. Here the Mediterranean's turquoise waters lap pink-tinged sand, the result of crushed coral reef. The trim of mountains at the edge make the beach extra cinematic too. Take a look at the most wonderful views on Earth.
Marble Caves, Patagonia, Chile
Red Beach, Panjin, China
Badlands National Park, South Dakota, USA
Carved out by rivers over many thousands of years, this moon-like national park is all rugged ridges and narrow canyons, giving way to lush, prairie grasses. The rocks appear in stripy sheets – the result of years and years of layering – and are home to bighorn sheep and bison, plus human visitors exploring the many trails.
Pamukkale, Denizli, Turkey
Rakotzbrücke, Saxony, Germany
So perfect and perilous is this stone bridge, legend has it it was crafted by the devil. It was actually commissioned in the 19th century by a local knight and it's tucked away in the real-life Kromlau Rhododendron Park in eastern Germany. The graceful arch reflects in the water below forming a faultless circle framed by saw-toothed crags and woodland. It's currently under construction, along with other areas of the park.
Source: Read Full Article