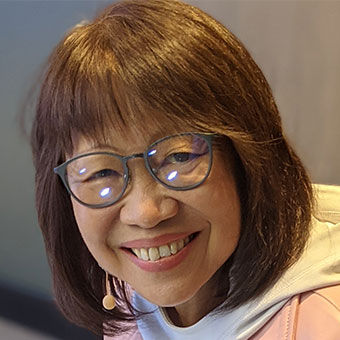 Bob Guy first visited Singapore in 1971 when he was serving in the military in Vietnam and one of his tasks was to check out R&R spots. Back then, the key places were Singapore; Pattaya, Thailand; Sydney; Honolulu; and Da Nang in Vietnam.
"Honolulu was most popular for those with families, and Sydney was popular, too, with all that was going on at Kings Cross," Guy recalled. Today he is known as "Mr. Asia" in Western markets or "that Travel Guy" to his friends in Asia for his pioneering work in bringing American incentive groups to the region and later the cruise business.
"Pattaya was paradise, and Singapore was exotic but yet you still had A&W root beer, hamburgers, cheap beer and good noodles," he said.
Those early years planted the travel bug in him, and when his military career ended, he decided to become a tour leader for Travcoa based out of Chicago. "I wanted a good way to see the world, I had no money, and my military stint had given me a taste for travel."
He returned to Singapore in March 1972 with a tour group, staying at the Singapore Hilton East, as it was then called. The East was dropped later, and it is now a Voco, an IHG brand, proving hotels have different lives, just like us.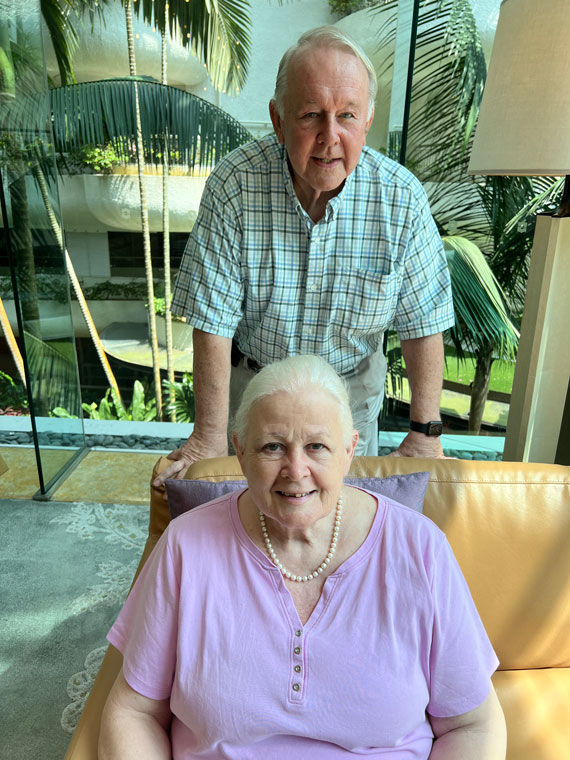 Guy said, "It was seven years after Singapore's independence; a lot of areas were still undeveloped, but you could see that good government was leading the country in the right direction. They started talking about building a new airport in Changi that year, and I could see this was going to be a place of opportunity."
Thus, when the position of director of marketing for Tour East came up in Singapore, Guy recommended himself for the role; he moved to the region in September 1979 and never left. Today, he and wife, Gillian, spend their time between Bali and Santa Barbara, Calif., with Singapore a convenient in-between stop where their home away from home is the Shangri-La Hotel, where I caught up with them.
"So much history has happened here," said Guy, looking around fondly. 
Singapore, then and now
What did a typical tour itinerary of Singapore look like then? "We toured Chinatown, which had authentic communities. … We saw real kampongs (villages) in Kampung Glam. In a four-hour city tour, we saw this mix of races and color. We would do a trishaw tour of Chinatown, finishing off at Raffles Hotel and dining at the Elizabethan Grill. There'd also be a seafood dinner — yes, chilli crabs — in Punggol."
So really, essentially, things haven't changed that much in terms of itinerary — yes, today's tour might be by Vespa sidecar rather than trishaw — but the essential pieces are similar. 
What's changed, Guy said, is the surroundings and the landscape. "Gardens by the Bay is very special by any stretch of the imagination, and Marina Bay Sands, with its three towers, is the new icon."
What's changed, too, is Americans' knowledge of Singapore; at least more people now know where it is, Guy said with a laugh. When he attended the Incentive Travel & Meeting Executives show in 1979, he brought a map to show customers where his new home was.
"We just knew it was the right time for incentive travel to take off in Asia," he said. "With bigger airplanes and longer flights, people would come to Southeast Asia to do things. The big car companies [who did a lot of incentive travel] had exhausted their destinations."
His first big sale was Chevrolet, who brought about 2,500 to 3,000 people to the Hyatt over three to four weeks. "I remember [the Singapore Tourism Board] calling us, asking, 'Where did this come from?' It was the beginning of a good relationship with the board to develop new markets.
"I was fortunate to be here at the right time. I could bring skills and experiences of previous businesses and apply them, and I could see where the market was going. We started cruise ship handling in 1982 at Tour East, which has turned out to be an incredible business for Singapore and the rest of Asia."
Catching up with Guy was like a walk down memory lane, and yet you can tell he still has a very firm footing in the present and future. Old habits die hard, you could say, and this is a man who's built up three DMCs and made successful exits from Tour East when it was sold to Jetset; Pacific World, where he was a co-owner, when it was acquired by First Choice Holidays; and Destination Asia, where he was a co-owner in Malaysia and Singapore, when it was acquired by Dnata Travel Group. 
What the future holds
One lesson he's learned from his exits is, "I don't know if large companies are good owners of DMC businesses, because their wish for consistent profit and cost controls works against developing new customers and markets."
Yes, he acknowledges how much technology has changed travel and the way people buy travel. But for him, the biggest shift happened the past two years "when Covid forced people worldwide into a technology uplift, from the way they work, consume, communicate and live."
"Many people now no longer consider a travel agent, because they can book online, but that has pitfalls, and people with a bit more money know they need help. Online reviews and influencers don't always tell you the truth, so people still need a trusted source. But the underlying trend is, people have rethought the way they travel and who they use."
Which is why, when I asked him if he were 30 again would he set up a DMC today, he said, "No." However, he said, there is still a role for businesses, whether you call them DMCs or concierges, who are trusted sources of referrals and recommendations — "the best restaurant, where's cheap and good" — in destinations.
"If you are going to be a DMC, you have to do one of two things: Either be an incredible specialist for a narrow market segment or a generalist that can do multiple things at the same time," he said.
"You have to be two steps ahead of your customer and pay more attention to your customers more than ever. People are short of time and are eager to have people help them, as long as the cost is not too high."
He cites the example of Asia Concierge, launched last year by former leaders of Destination Asia who wanted to create a "travel design company" that reimagines the DMC model and the Asia travel experience for luxury clients.
"If you can serve a narrow segment and be the right hand of these customers — and be ethical, consistent and authentic — then you can build a successful DMC."
Despite all the advances in technology and the maturity of inbound tourism in Asia, though, Guy said he believes the real magic of places in the region has yet to be truly uncovered.
"Magical places like Georgetown (capital of Malaysia's Penang state) have so many hidden gems. Traditional Asia is hiding behind Marina Bay Sands somewhere. Many tourists who come to Bali are no longer interested in the cultural experience; they go to be with families in villas, and they don't leave the villas. That's sad to me. The culture of Bali and Penang is so rich, to miss it is criminal."
And unfortunately, said Guy, we cannot leave it to the DMCs to find hidden gems. 
"You don't have time as a DMC to unearth these hidden gems, because the people who run these gems are not commercial people. But maybe that's the secret of travel, that despite the technology uplift of the world, there are still these secrets to be uncovered by those who care to find them, however they find them." 
Source: Read Full Article