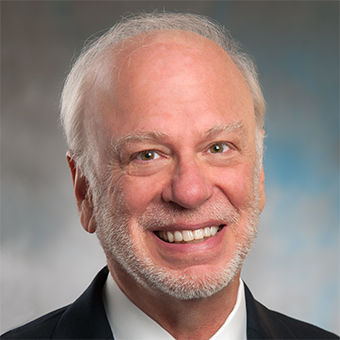 Q: Our agency has won the business of a midsize corporation whose travel budget was about $1 million before the pandemic. In our corporate account contract, we have a clause stating that we will be the exclusive provider of travel arrangements for the term of the contract and that the account will not use any other travel agency. The account refuses to sign the contract because it cannot absolutely guarantee that we will get all the business. Is there an alternative formula that may be acceptable to both parties?
A: There are several alternative formulas that I have developed over the past few decades of writing and editing corporate contracts. Here, I present them in a hierarchy of exclusivity, going from most exclusive to minimally exclusive.
I understand the client's position, because there are often rogue travelers who refuse to use travel agencies in general or the designated agency in particular. Nevertheless, as a general rule, the tighter the exclusivity clause, the less the leakage you will suffer.
First, the ideal clause, which I realize your client has already rejected, would state something such as this: "Client shall refrain from using any other travel agency or travel management company for the business travel of client's employees and from bypassing agency by making travel arrangements directly with any airline, hotel or car rental company or by entering into a GDS contract directly with any GDS vendor."
Note that the clause not only prohibits the client from using another agency but also prohibits booking directly with a supplier. In cases where the GDS segments are very important to the economics of the deal, you may also want to prohibit the client from obtaining its own GDS contract, thereby depriving you of GDS incentives.
Second, you could concede an exception for at-airport changes and emergencies where the traveler needs to have the airline reissue a ticket or where a stranded traveler calls an airport hotel late at night. Although these arrangements could be made by calling your after-hours service, some travelers feel the need to work with the supplier directly in an emergency.
So you could add this to the end of the exclusivity clause: "The foregoing shall not apply to travelers at airports who wish to deal directly with airlines, hotels or car rental companies for last-minute changes."
Third, if none of the above-noted clauses are acceptable, you could provide that the account must amend its travel policy to require that all travel bookings go through your agency. The trouble is that travel policies are often full of exceptions or provide no enforcement mechanism, but the majority of employees will surely follow the travel policy.
Fourth, instead of an exclusivity mandate, you could provide that the travel policy be amended so that your agency is designated as the "preferred travel agency," "primary travel agency" or "preferred method of booking travel" for employees. Although "preferred" and "primary" have no clear meaning, they do at least tend to make employees believe that they should be using your agency.
Source: Read Full Article