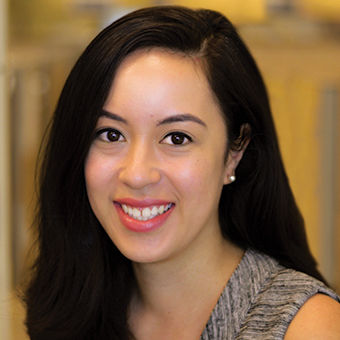 When it comes to hotels, one person's must-stay can easily be another's must-avoid. After all, hotels and resorts are highly subjective by their nature, and even ideas around what constitutes luxury hospitality is a moving target these days.
That doesn't prevent plenty of publications from releasing annual lists of top-rated properties. Among the latest of these rosters is a list from U.S. News & World Report, which, though better known for its high-profile list of college rankings, has been publishing a lineup of best hotels since 2011.
Released in early February, U.S. News' best hotels of 2023 ranks luxury properties across numerous countries, regions and destinations, including the U.S., the Caribbean, Mexico and Europe.
But for travel advisors, the usefulness of such lists can be questionable.
"I look at all these lists and rankings, but I do take it with a grain of salt," said Cindy Salik, a luxury travel advisor with New York-based Embark Collective.
I asked Salik what she thought of the U.S. News list. Did a good portion of the lineup overlap with her own top picks? Were there any choices that she found puzzling? Any glaring omissions? 
When it came to the No. 1 U.S. hotel, Salik agreed that the top-ranked Acqualina Resort & Residences in Miami's Sunny Isles Beach was a solid pick. Likewise, in the Caribbean, two of Salik's favorites — Anguilla's Cap Juluca, a Belmond Hotel and Jumby Bay Island on Antigua, which is part of the Oetker Collection — also topped the category for U.S. News.
Salik said that U.S. News' frontrunners for best all-inclusive resorts in Mexico — the Grand Velas Los Cabos and Grand Velas Riviera Nayarit — were in line with Grand Velas' status as her clients' preferred brand within the luxury all-inclusive space.
But Salik did take issue with a few of the list's selections, with properties like Hawaii's Mauna Lani, Auberge Resorts Collection, Jade Mountain Resort on St. Lucia and the Tortuga Bay Puntacana Resort & Club in the Dominican Republic placing far higher on the U.S. News roster than they would on her own personal list. 
That the British Virgin Islands' Rosewood Little Dix Bay didn't crack the top 50 among the best Caribbean hotels was also a miss, according to Salik. 
In places, Salik largely agreed with a hotel's ranking but felt there was an important caveat that should be disclosed to clients prior to booking. In the case of the Sanctuary at Kiawah Island Golf Resort in South Carolina, which ranked as the fourth-best hotel in the U.S., Salik said she thought it important to mention that some could consider the resort's accommodations overdue for a refresh.
"But every other aspect of the hotel is outstanding," Salik said. "The beach is beautiful. The pool is beautiful. The golf courses are amazing. And the service is really good. But I would want to be forthcoming [that the] hotel needs some renovation."
Another element that potentially undermines the list's utility is that U.S. News says as part of its methodology it considers "overall customer satisfaction expressed in online guest reviews of luxury hotels and resorts provided by Tripadvisor."
"Tripadvisor is a mass-market [platform], so it's probably the wrong place to be pulling luxury hotel customer satisfaction from," said Salik. "These lists might be helpful to younger people just starting to travel or to those who want to do it themselves, but for the luxury travel advisor, I don't feel these lists are too valuable to me. I like to do my own research, visit the properties myself and really do my own due diligence in ranking hotels for my clients." 
Source: Read Full Article