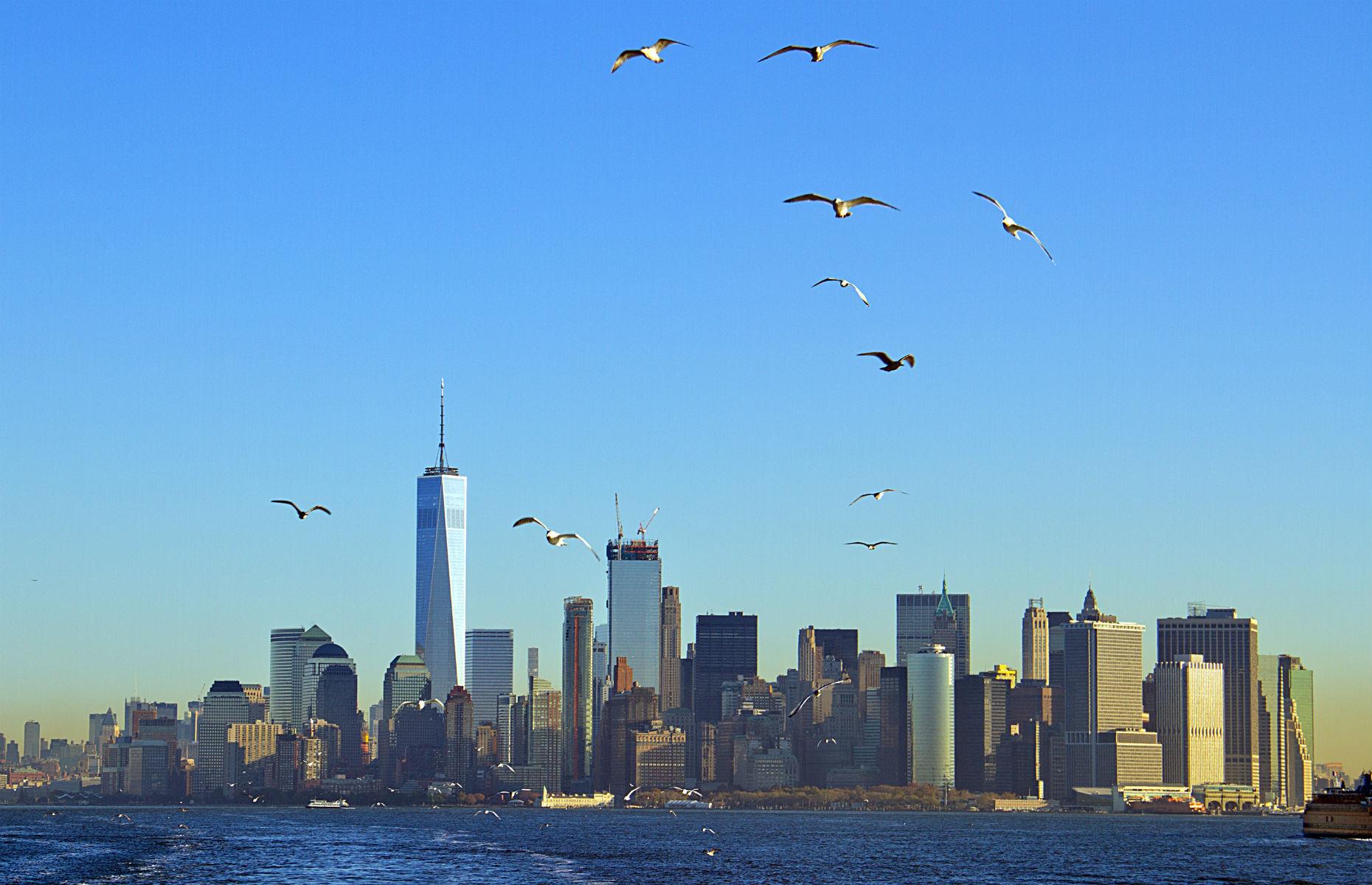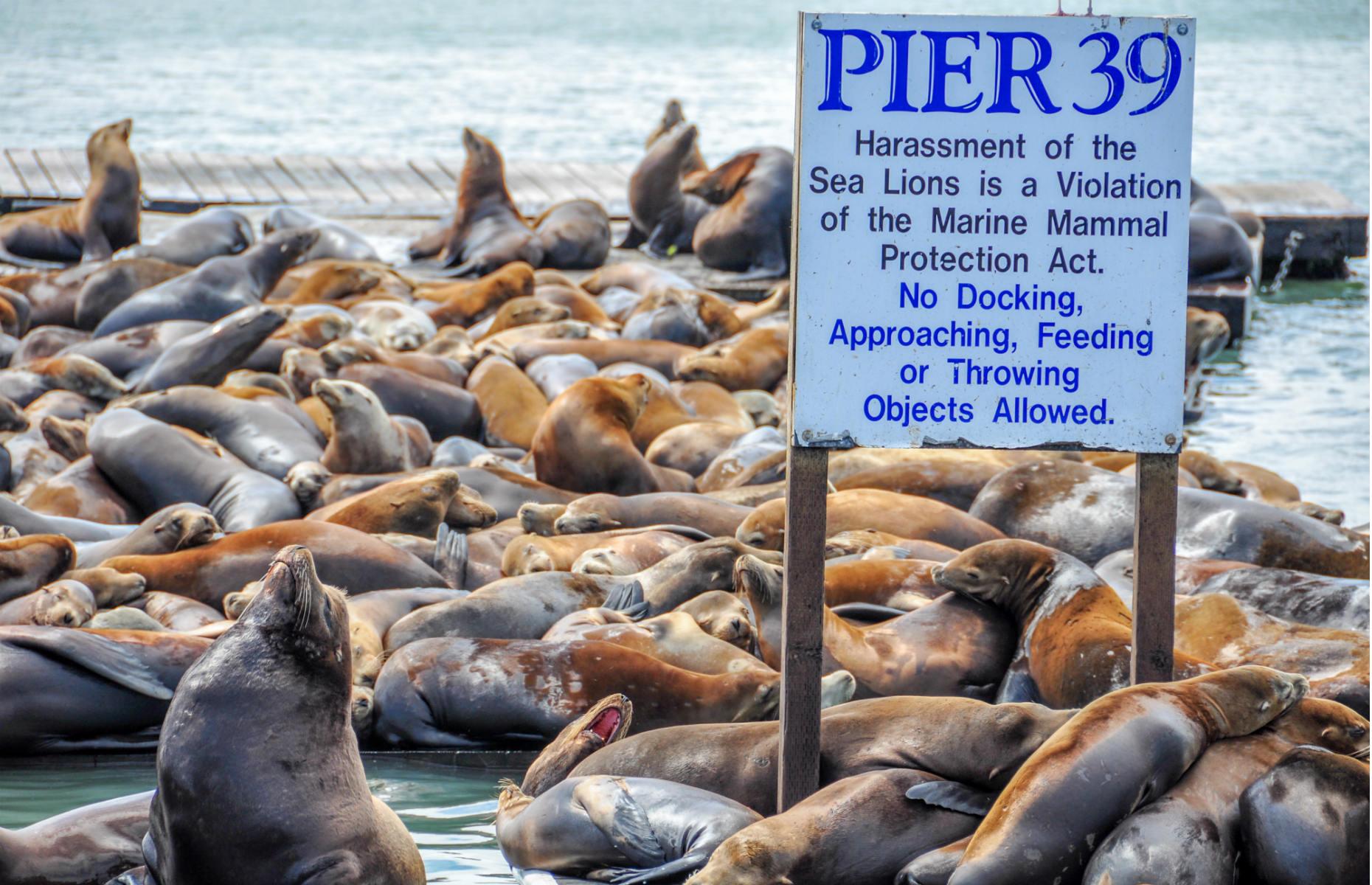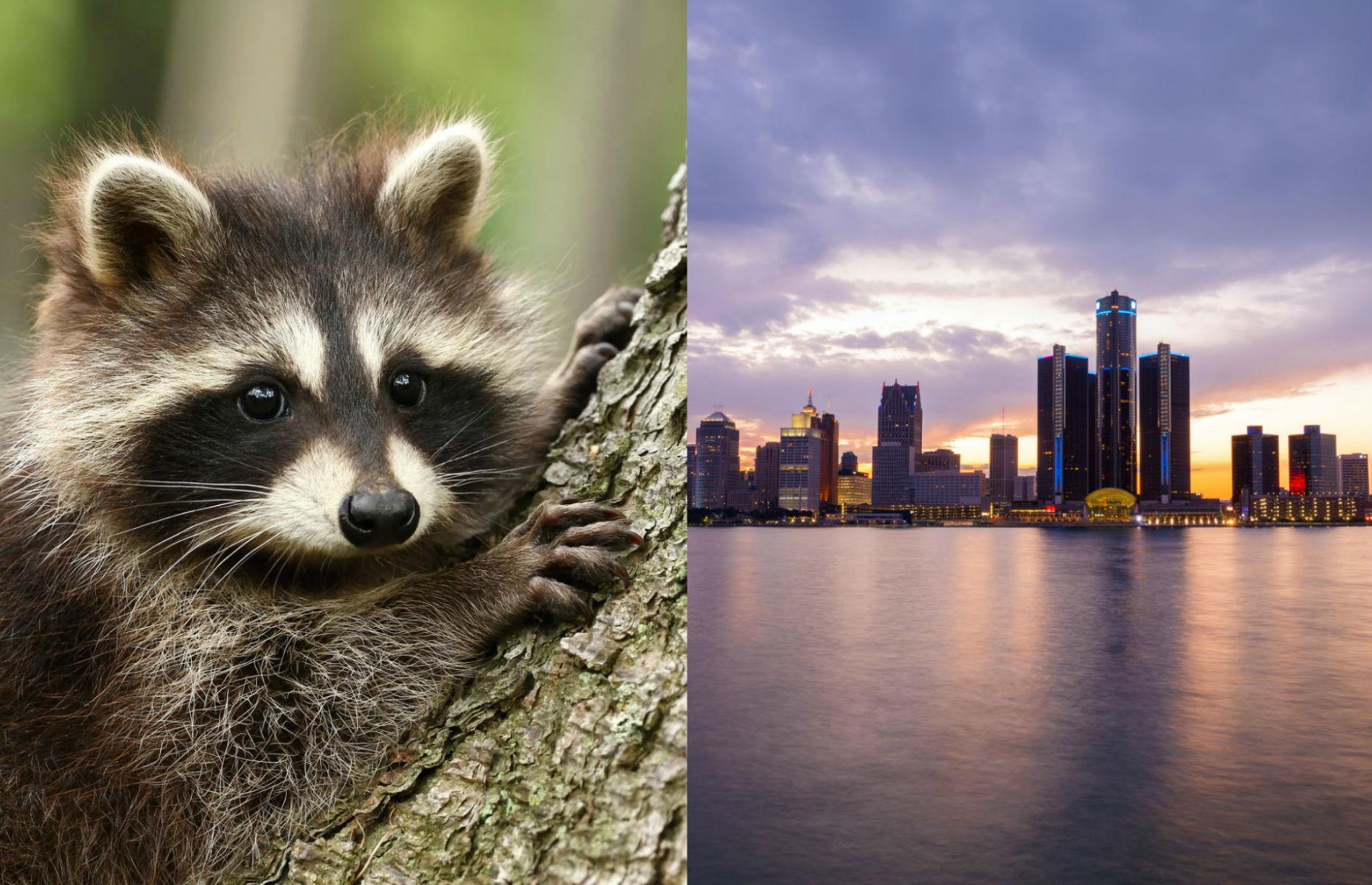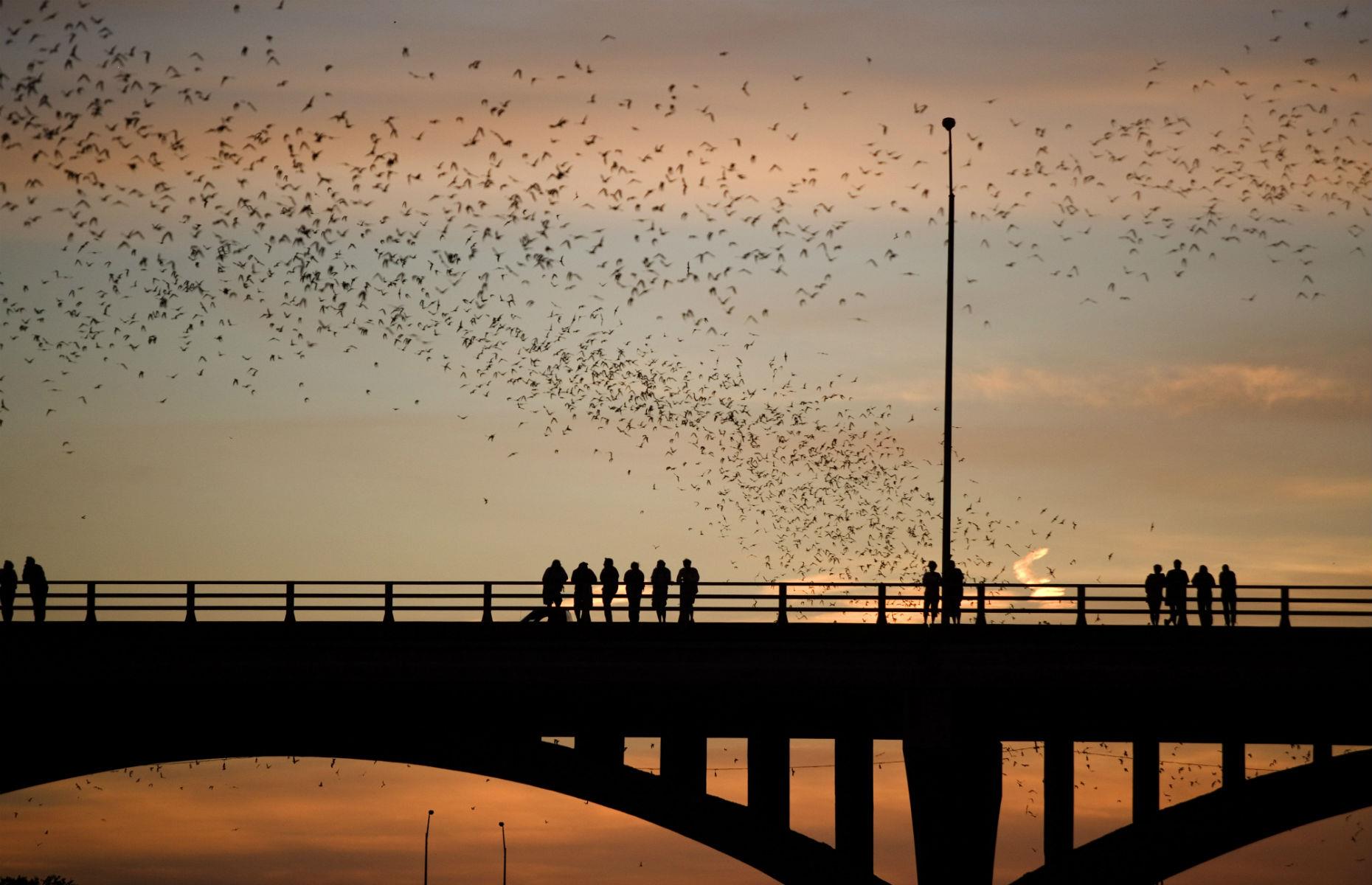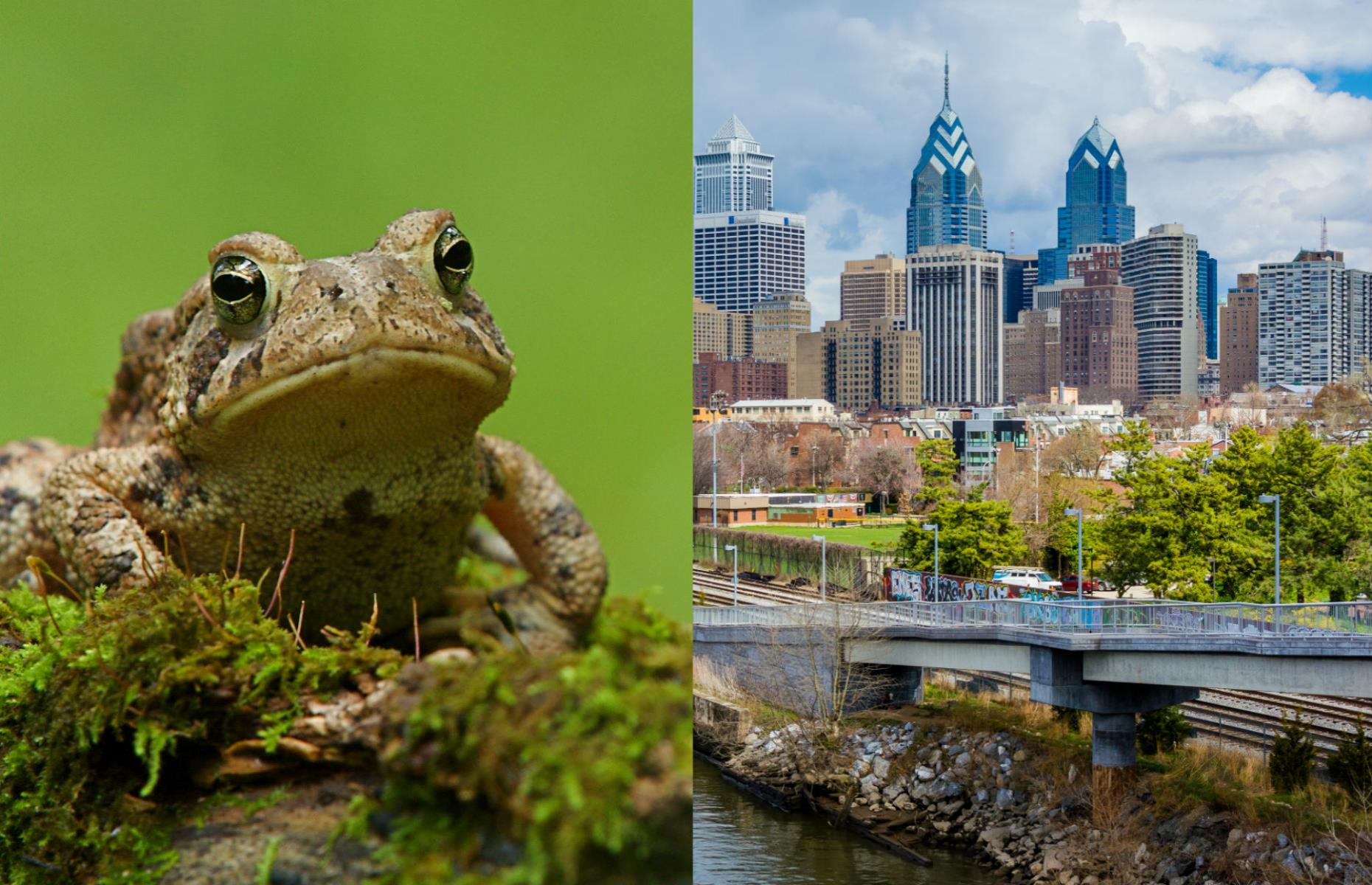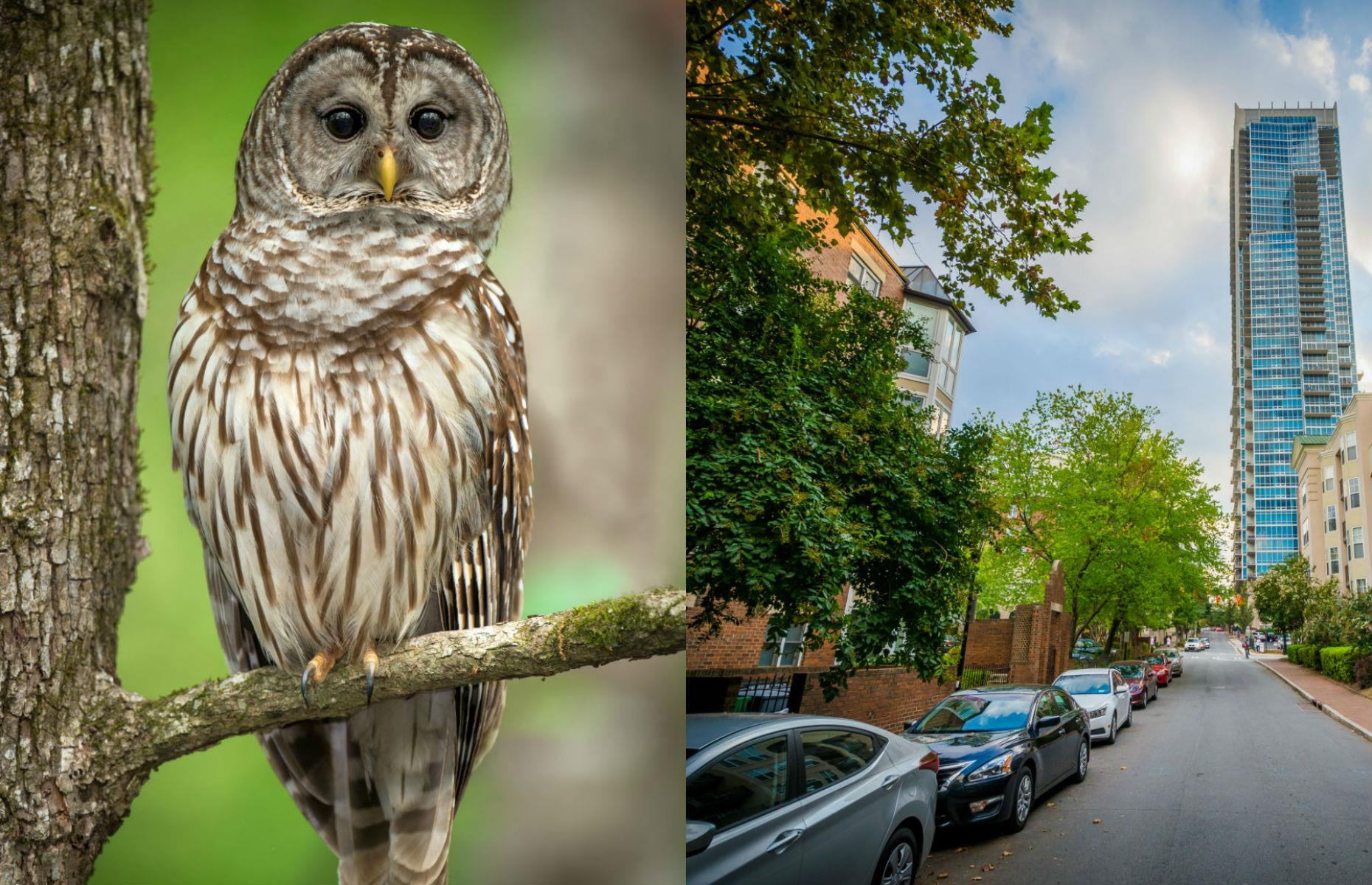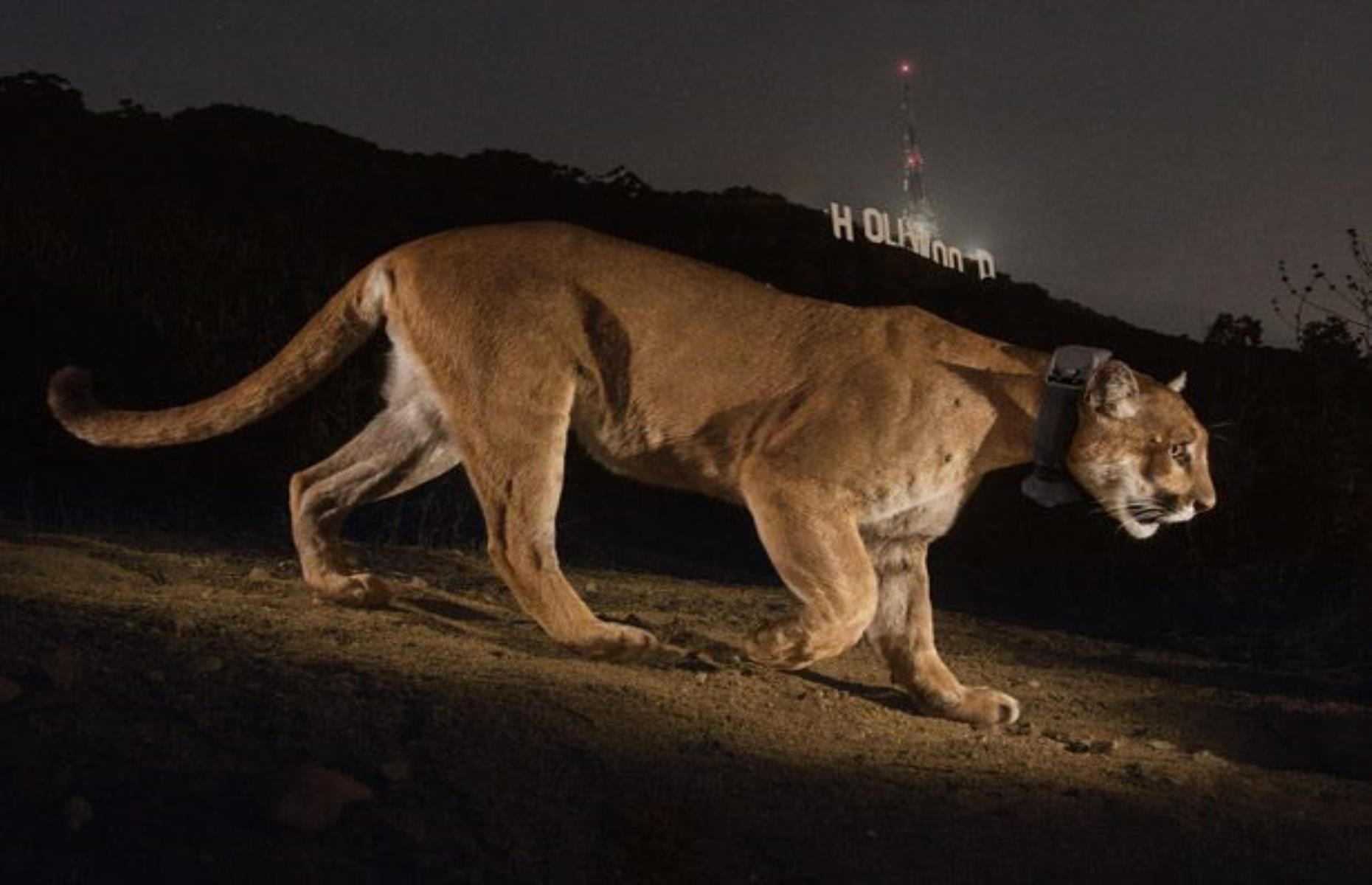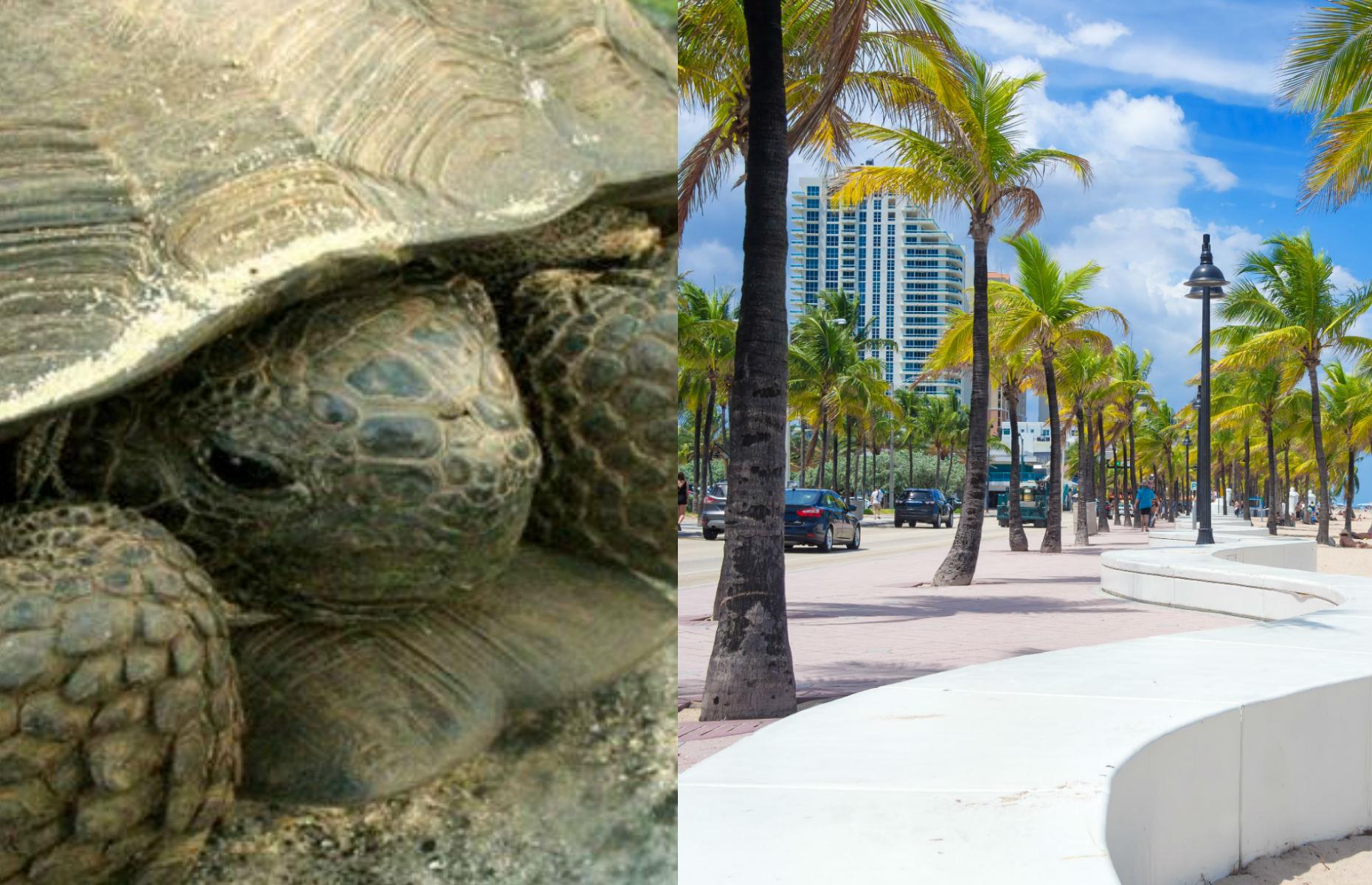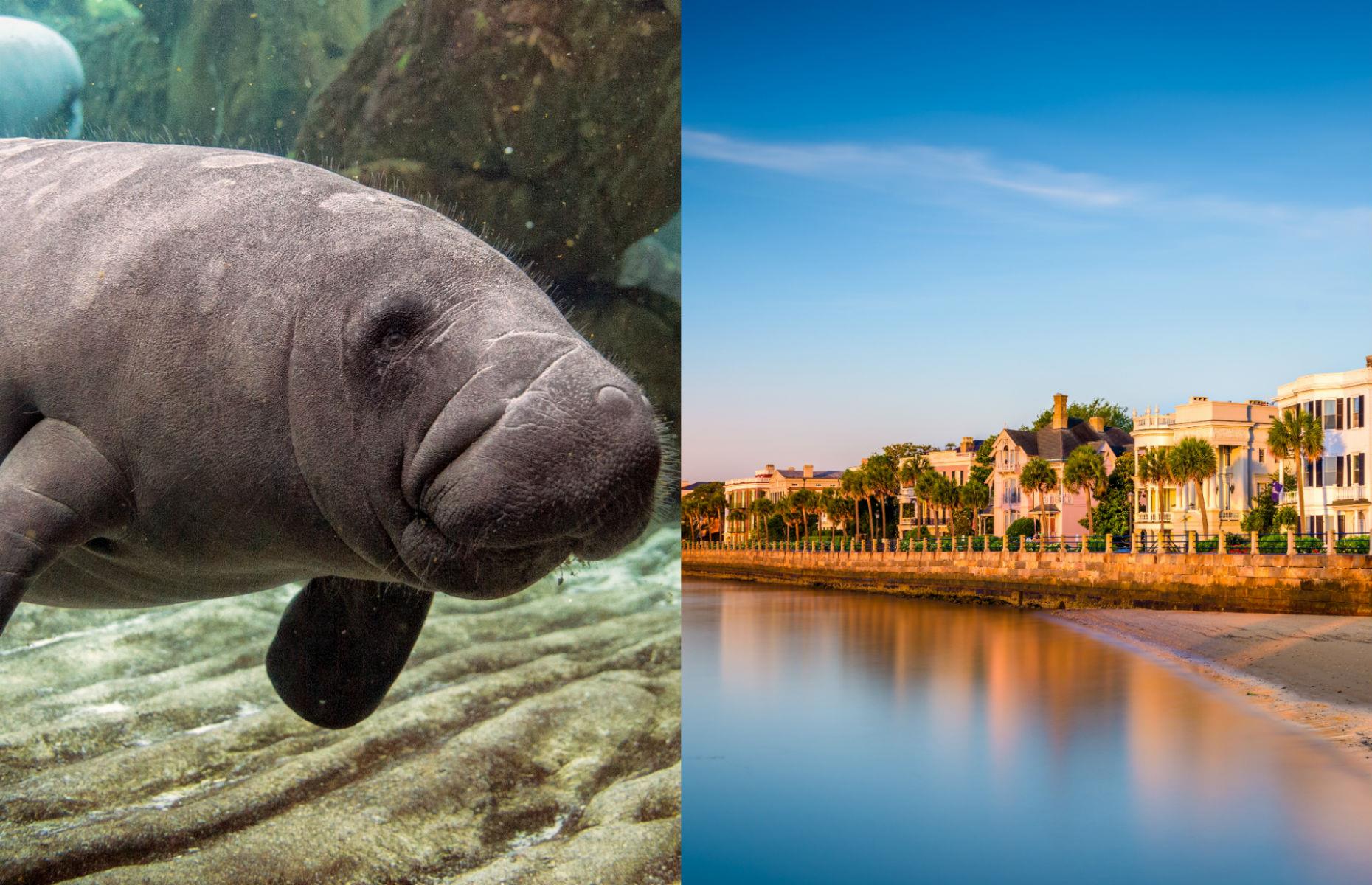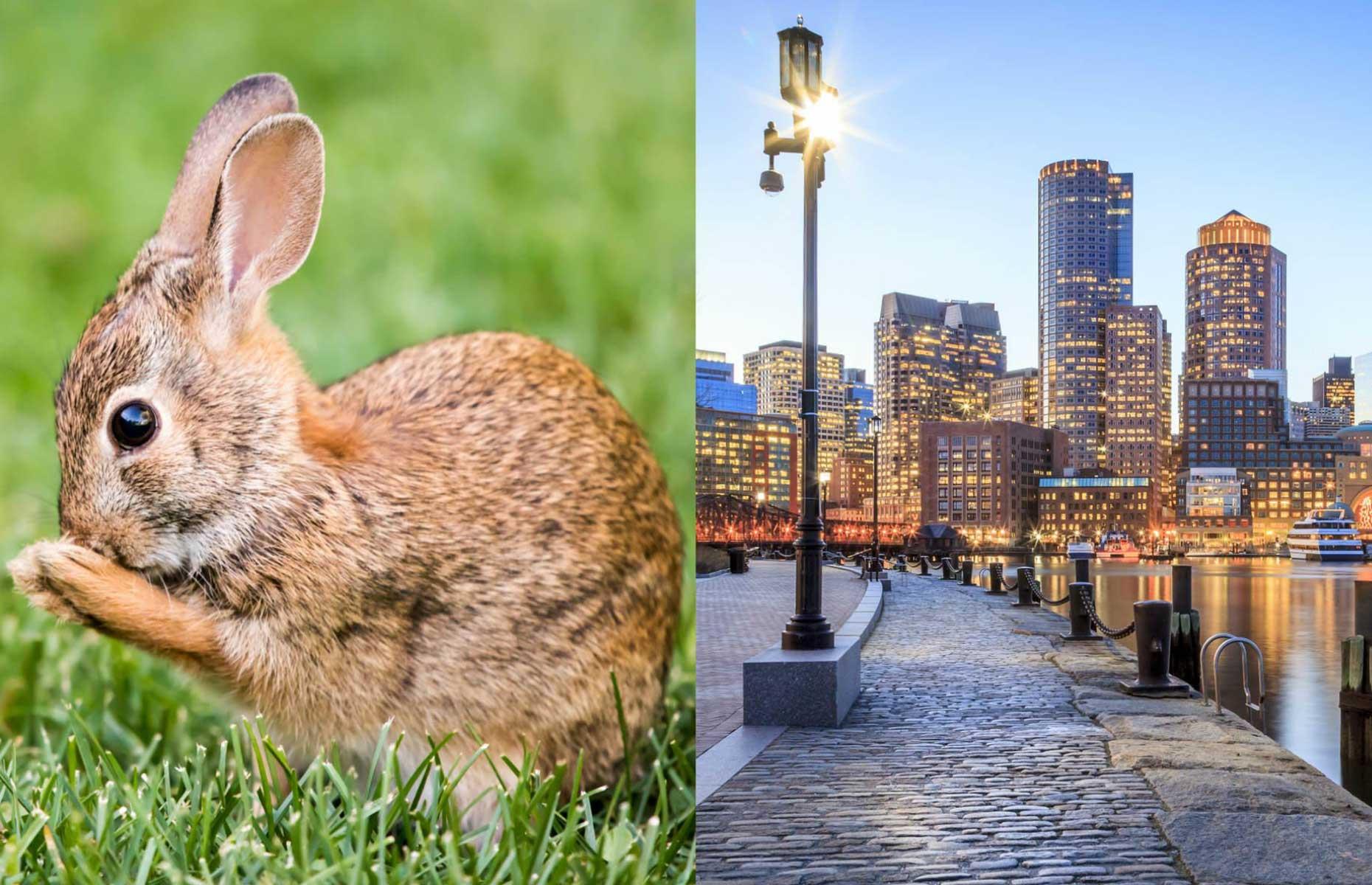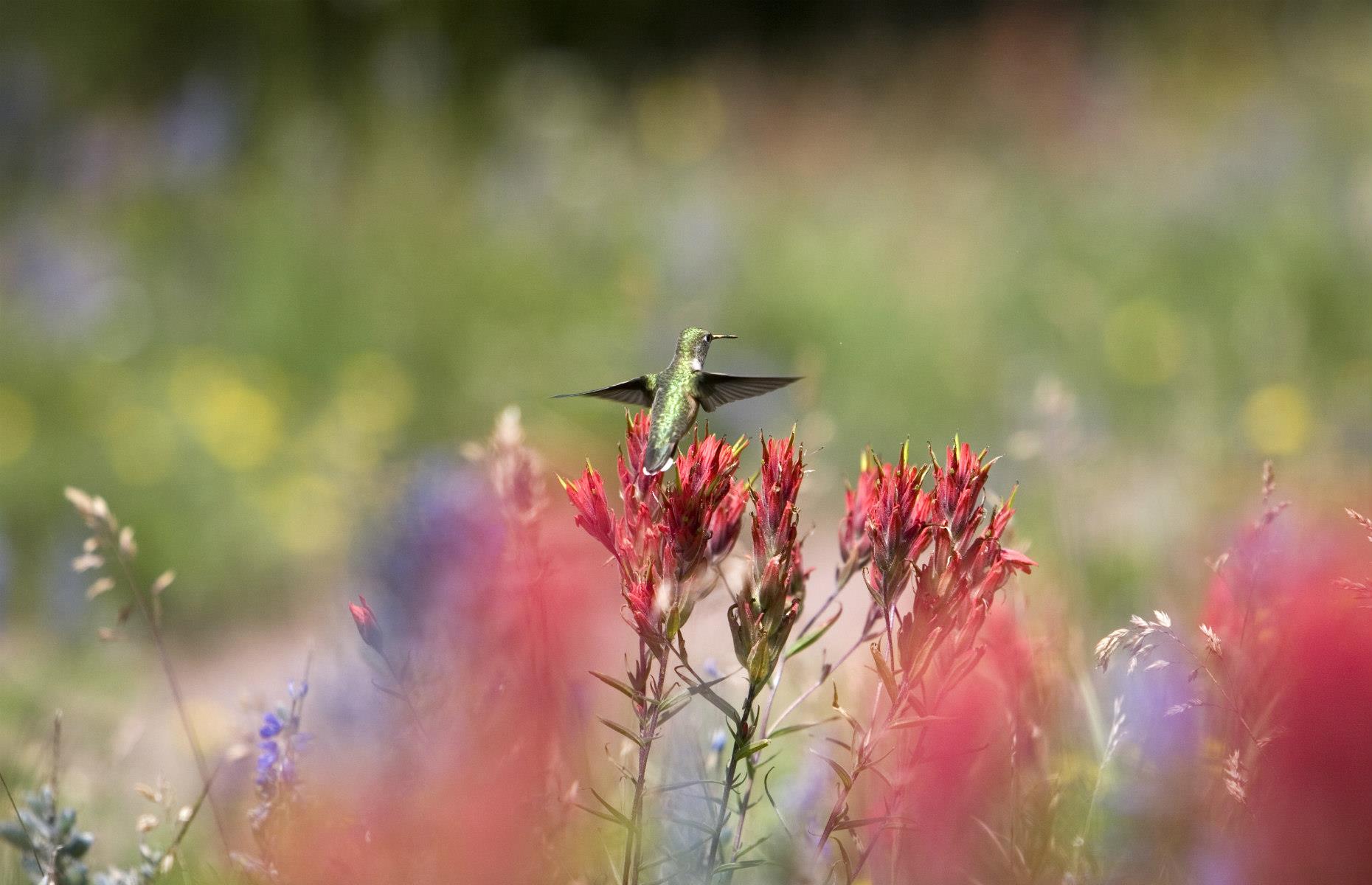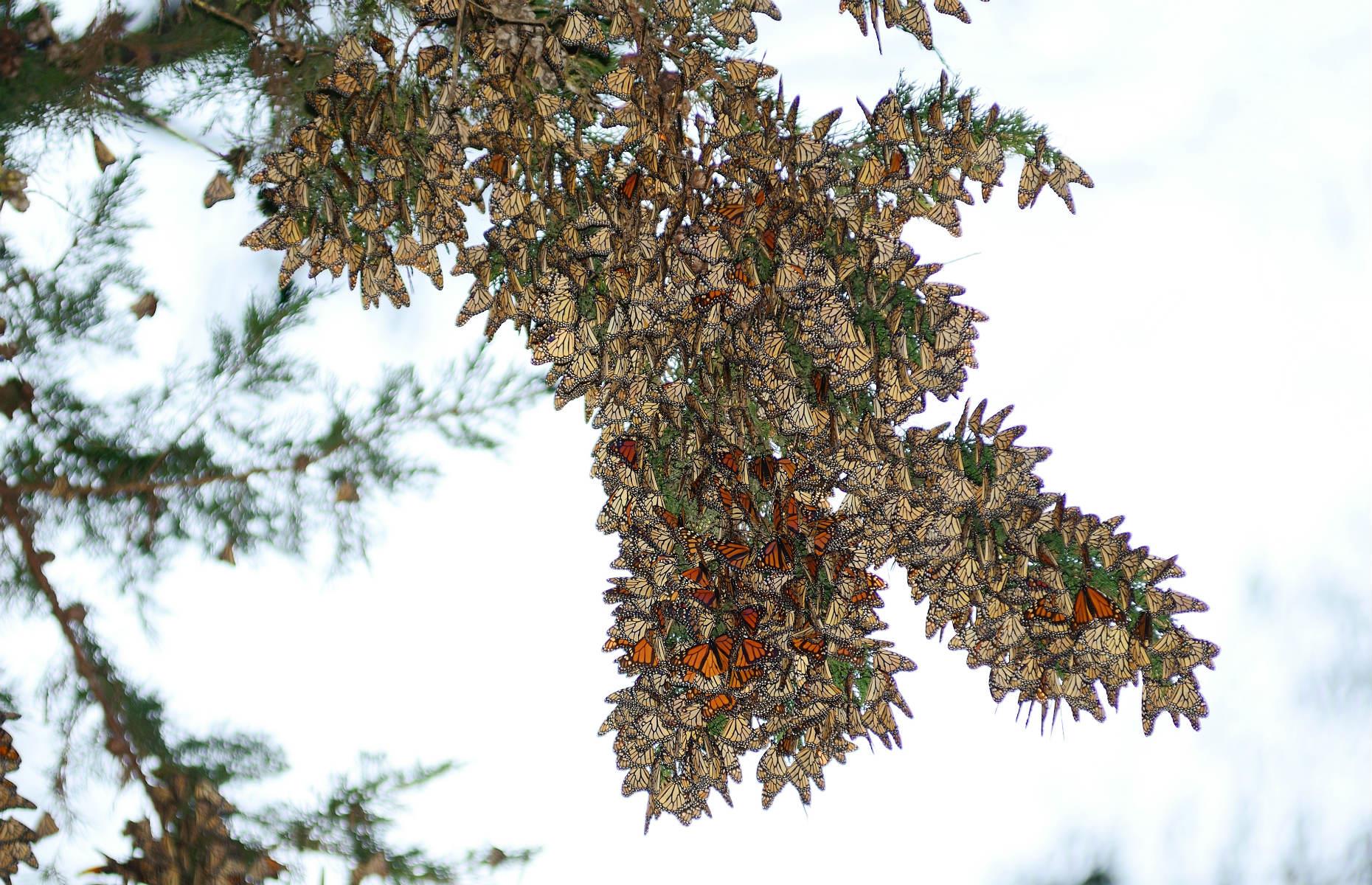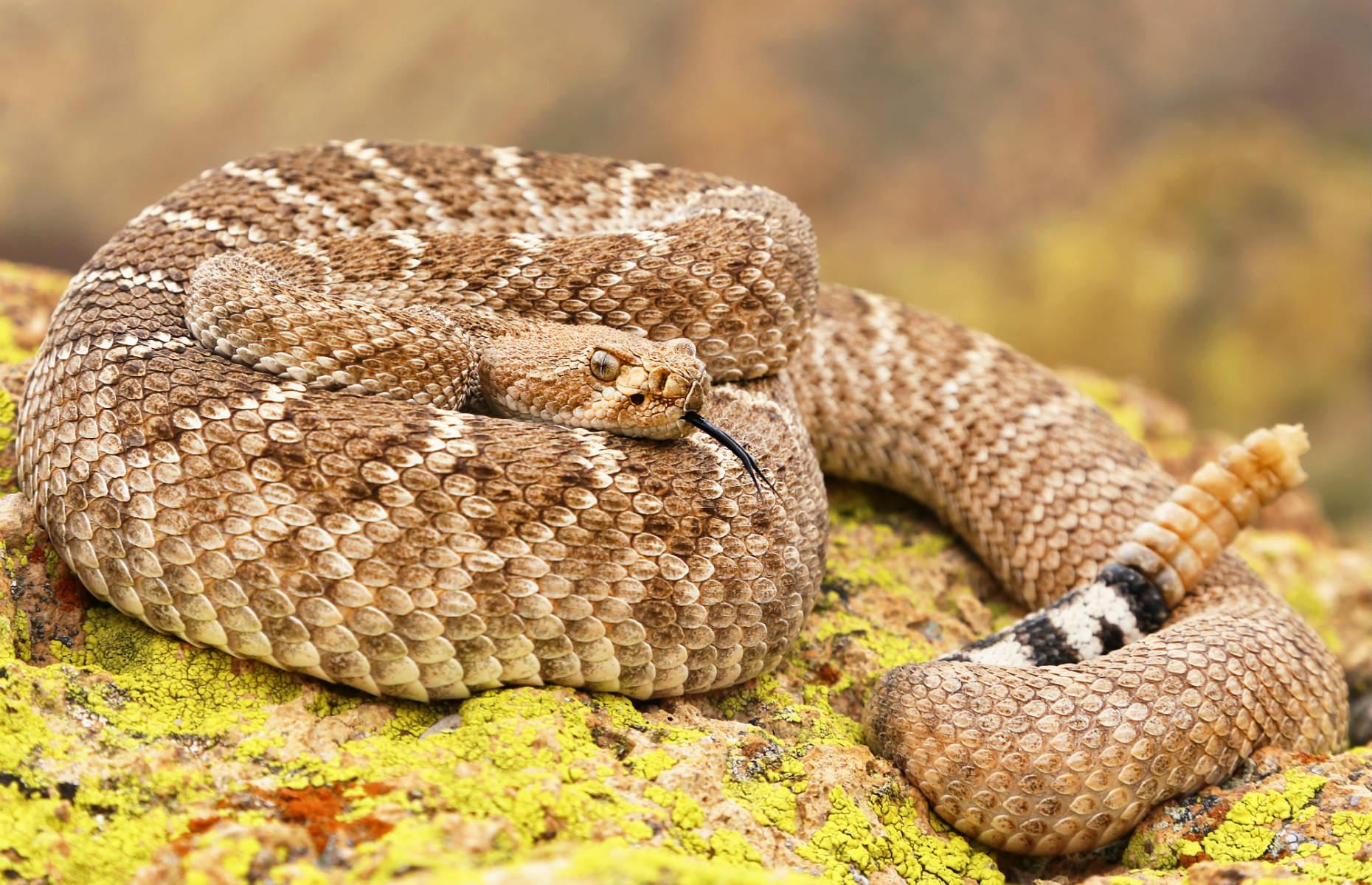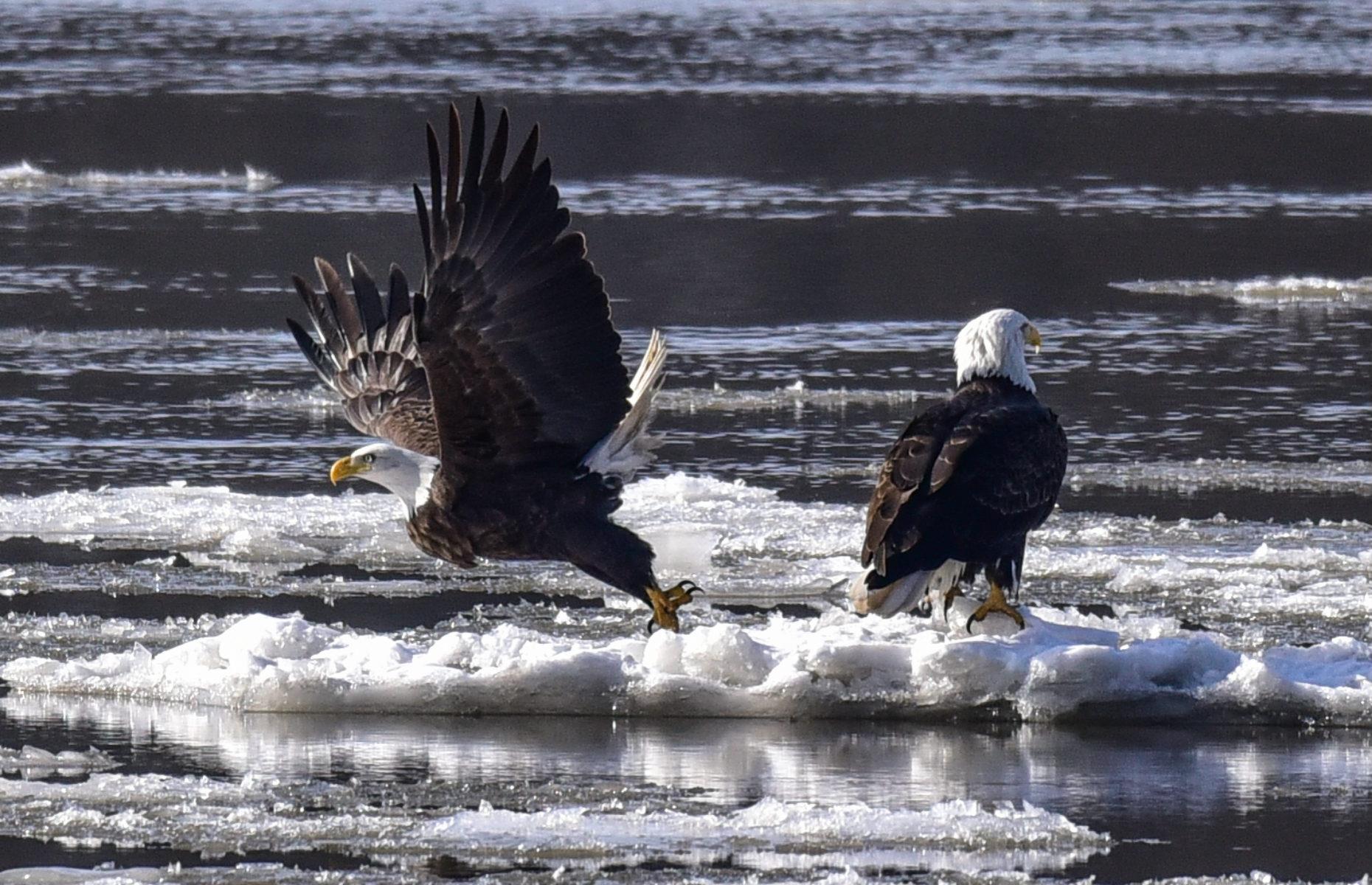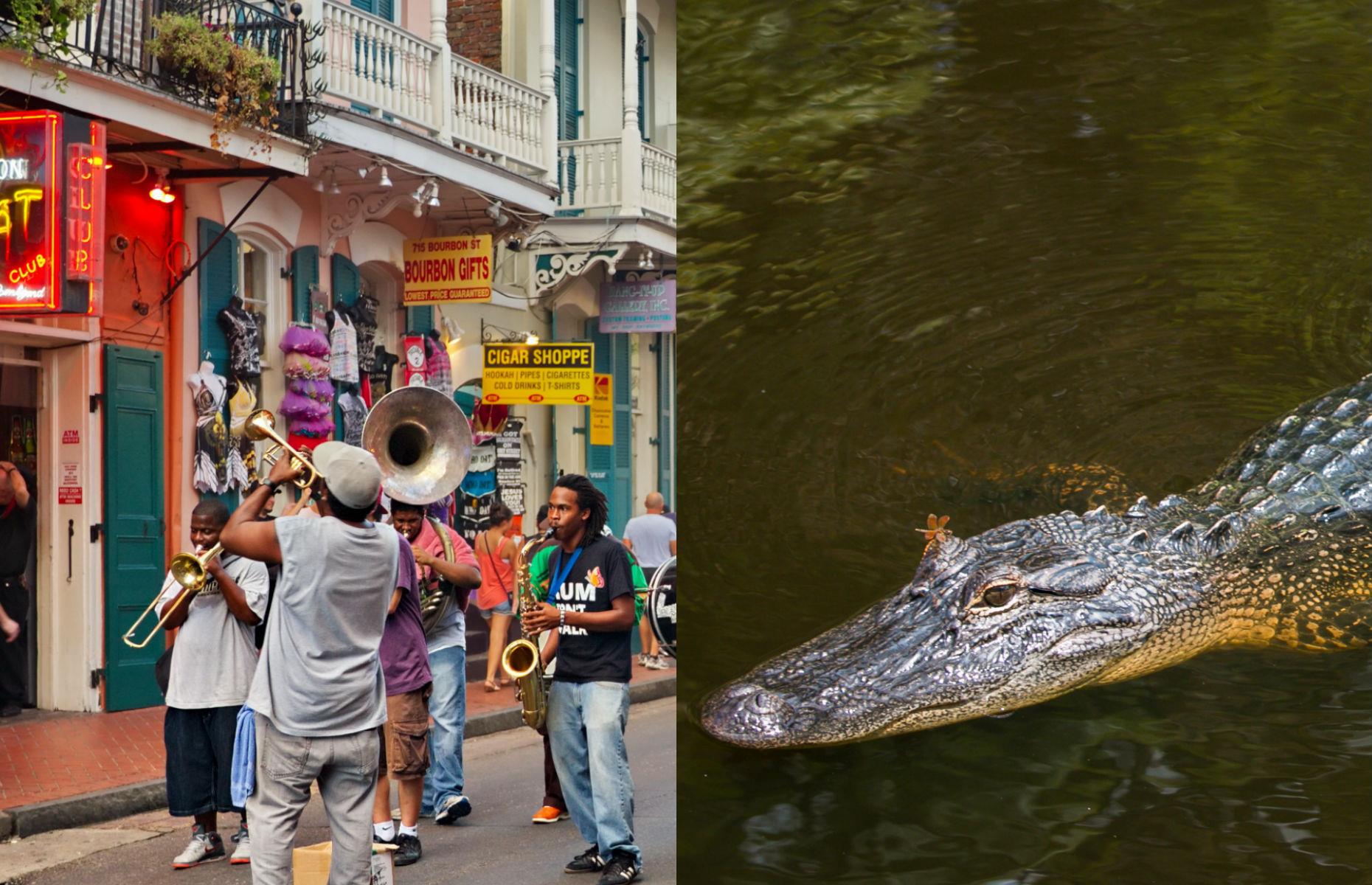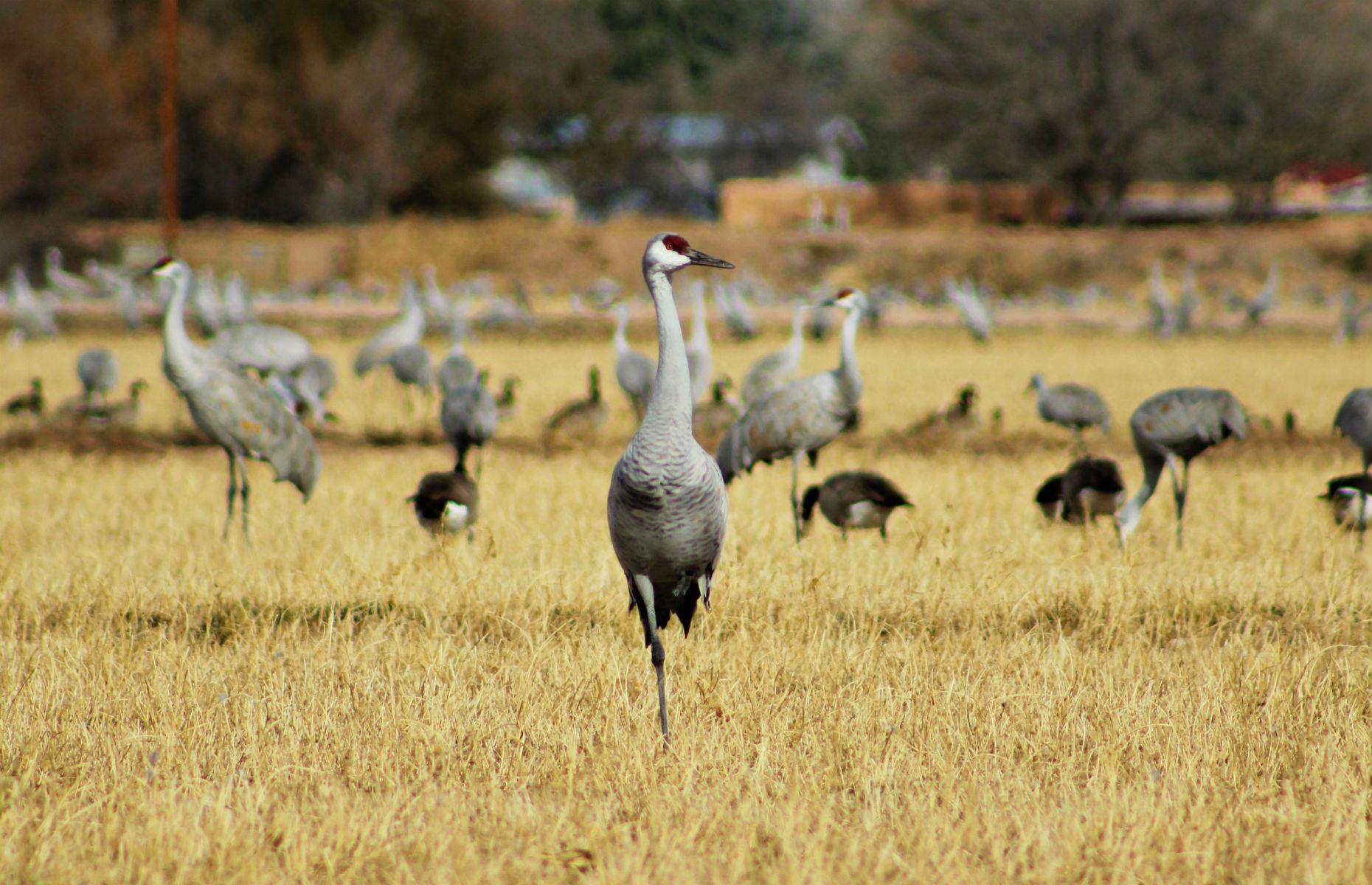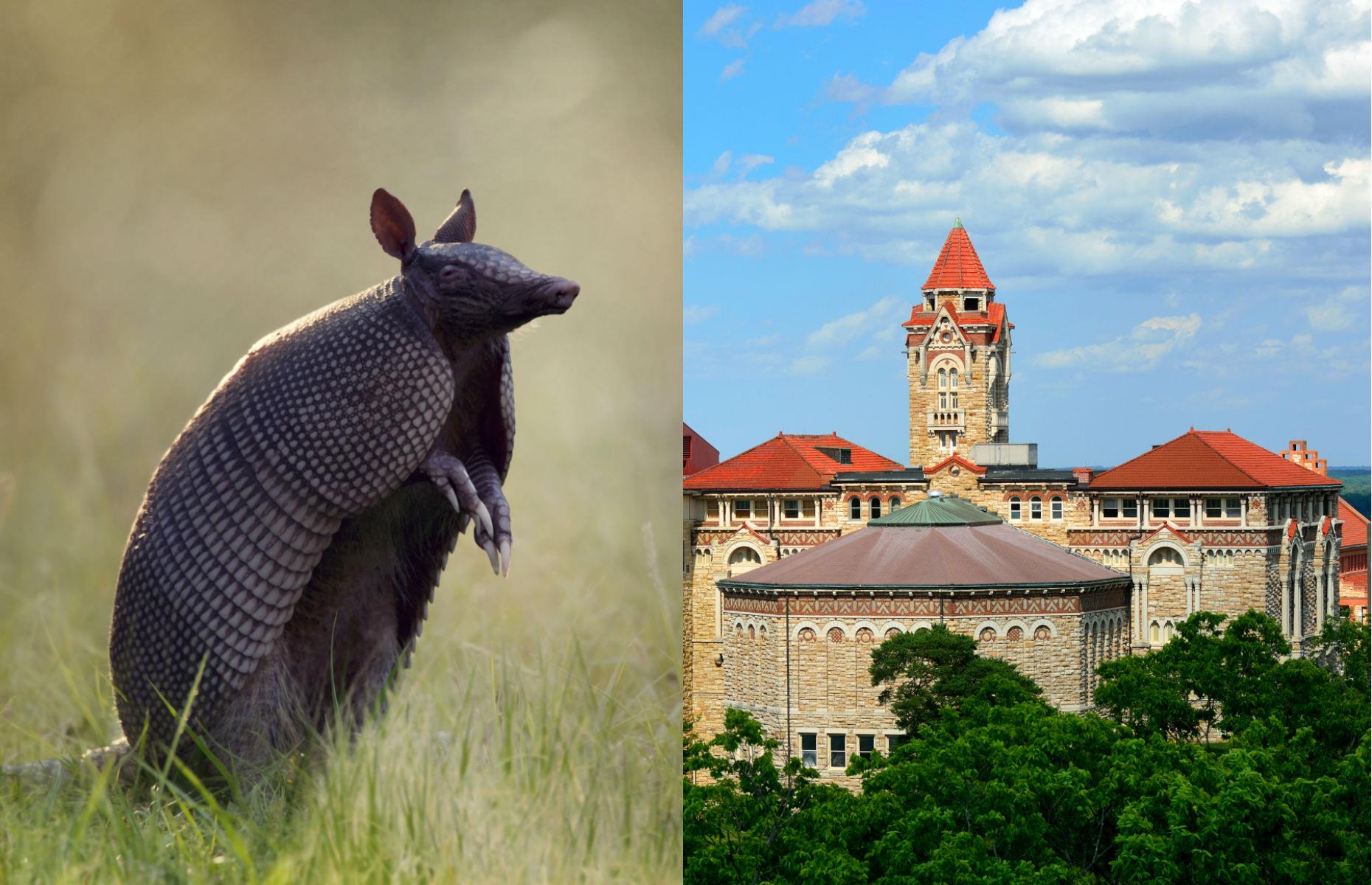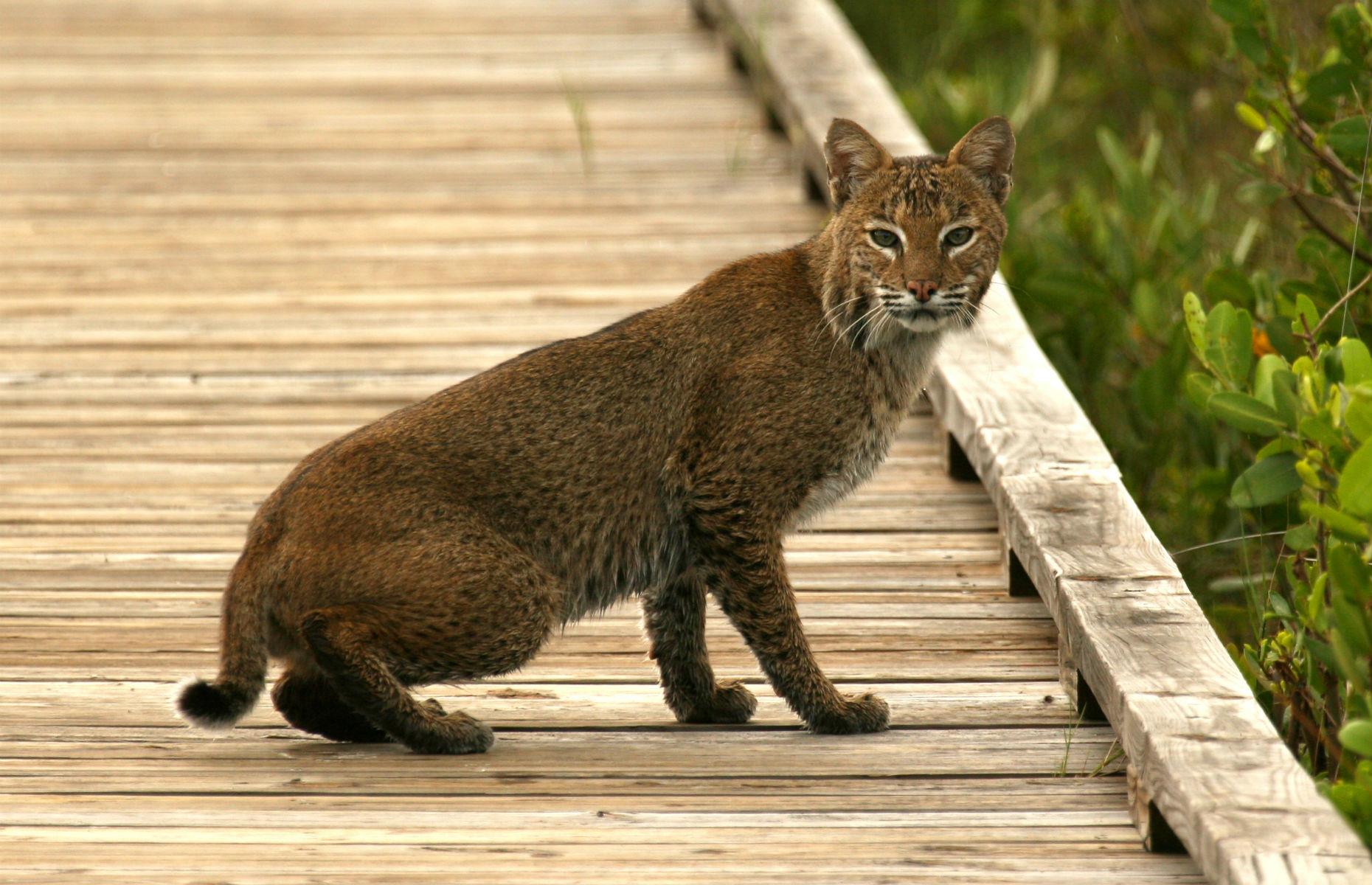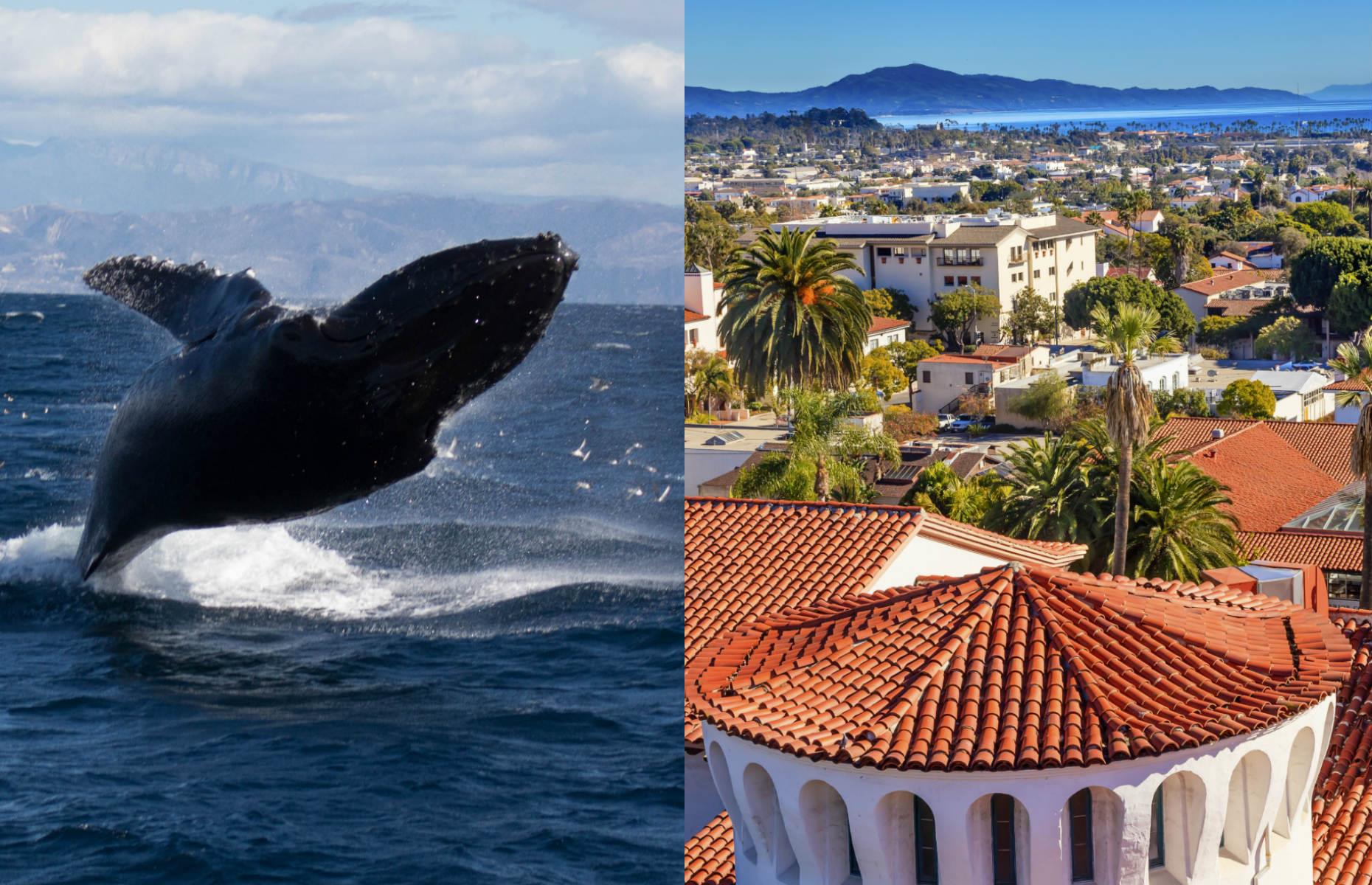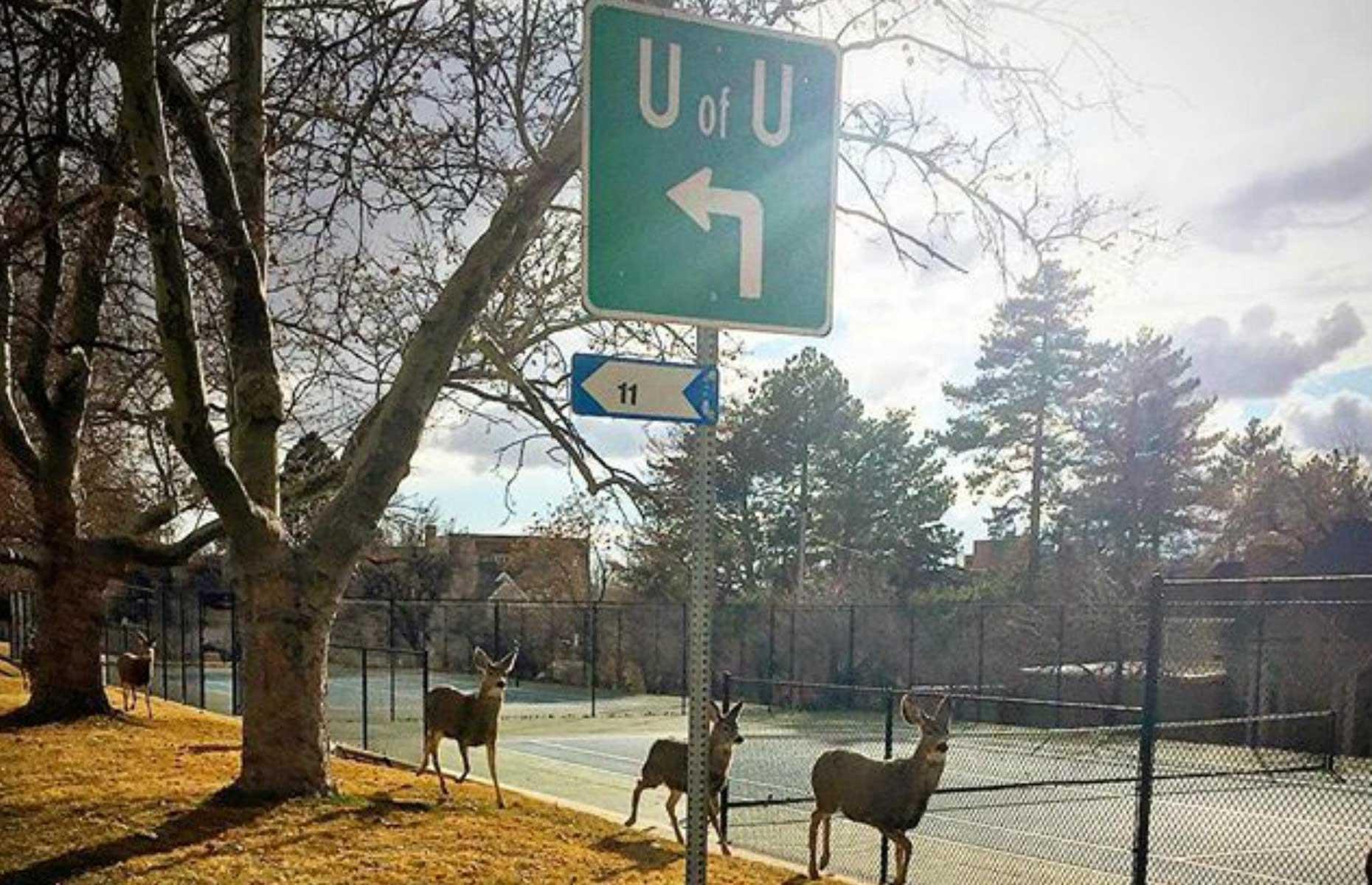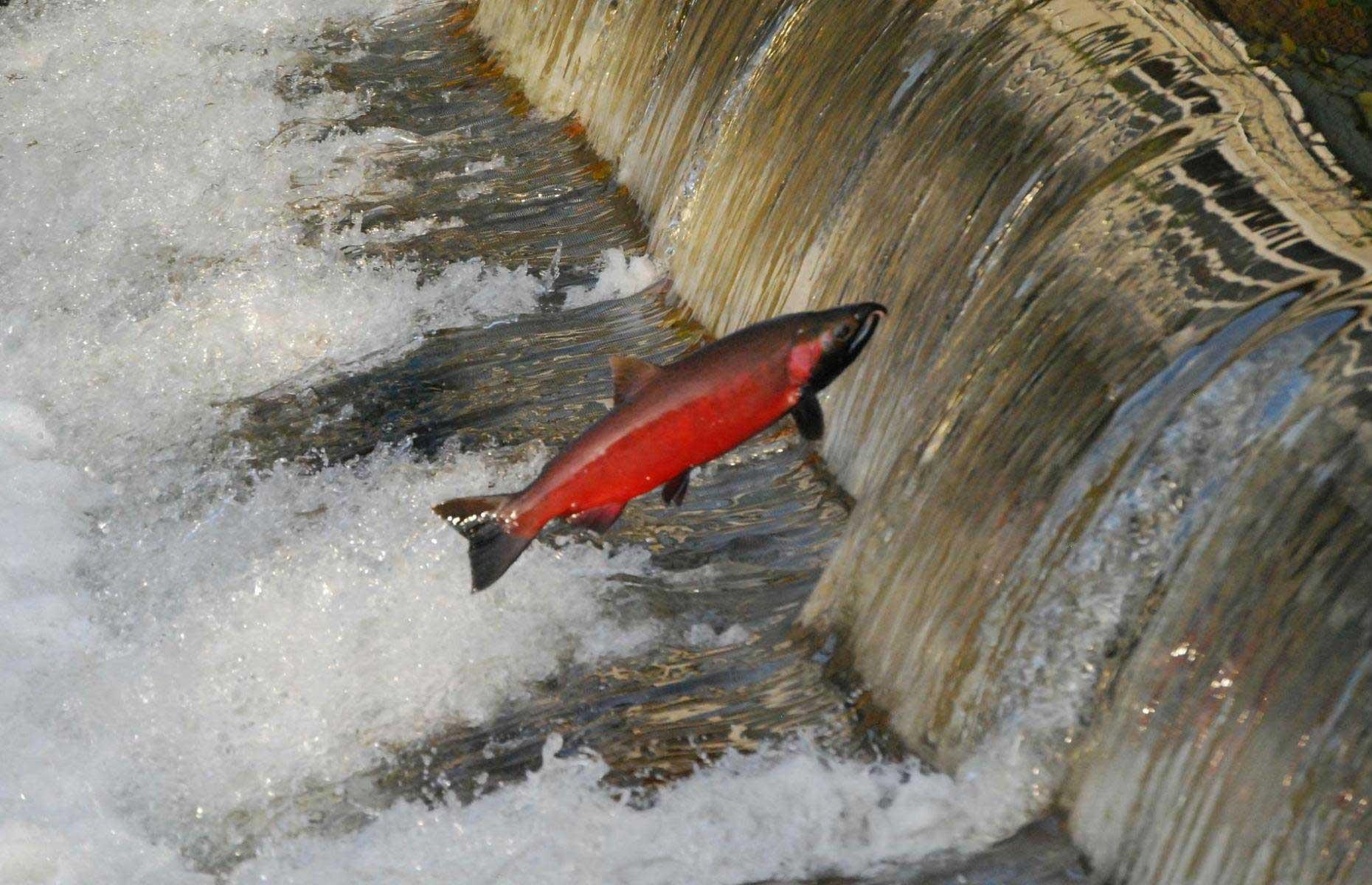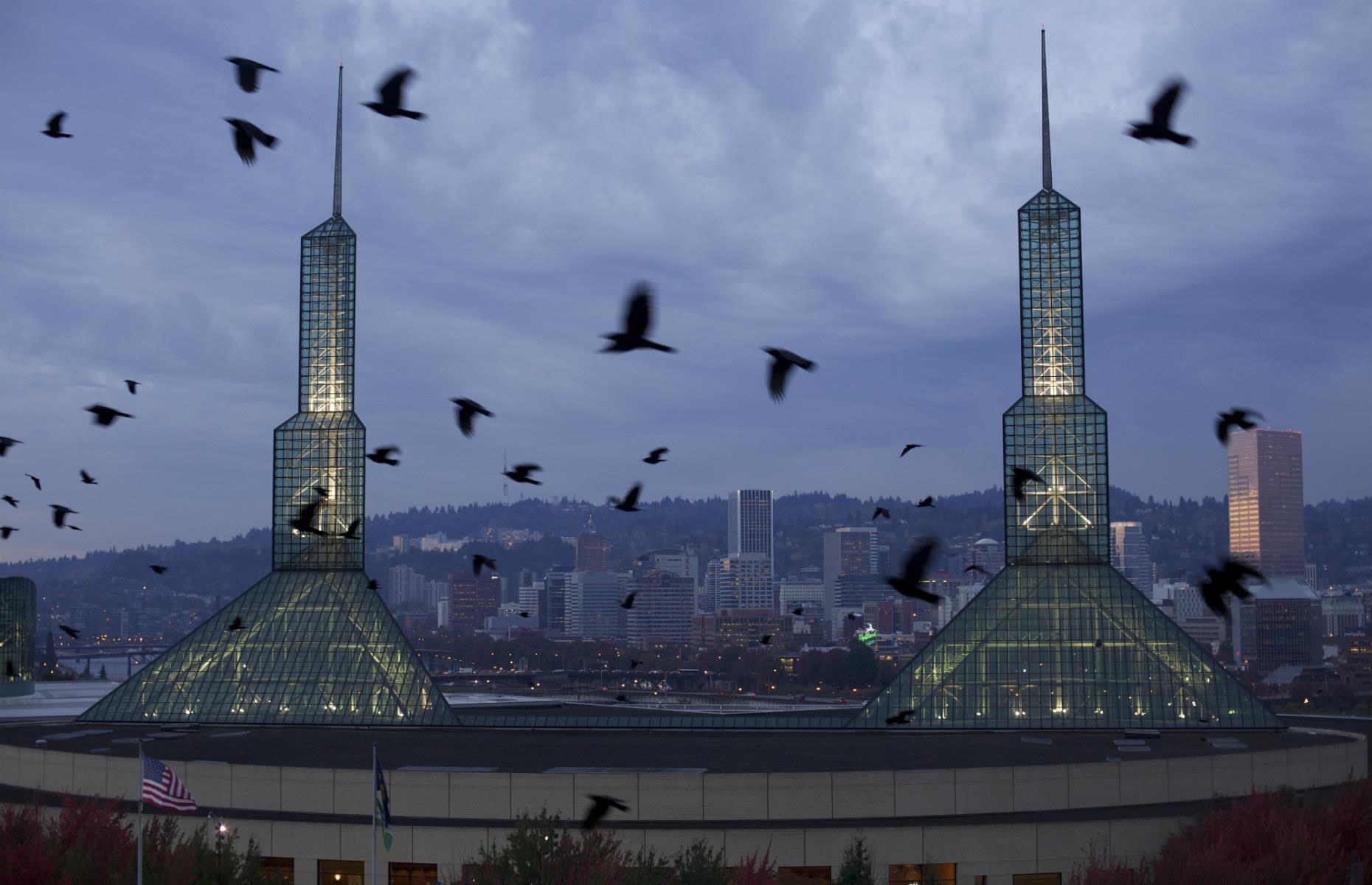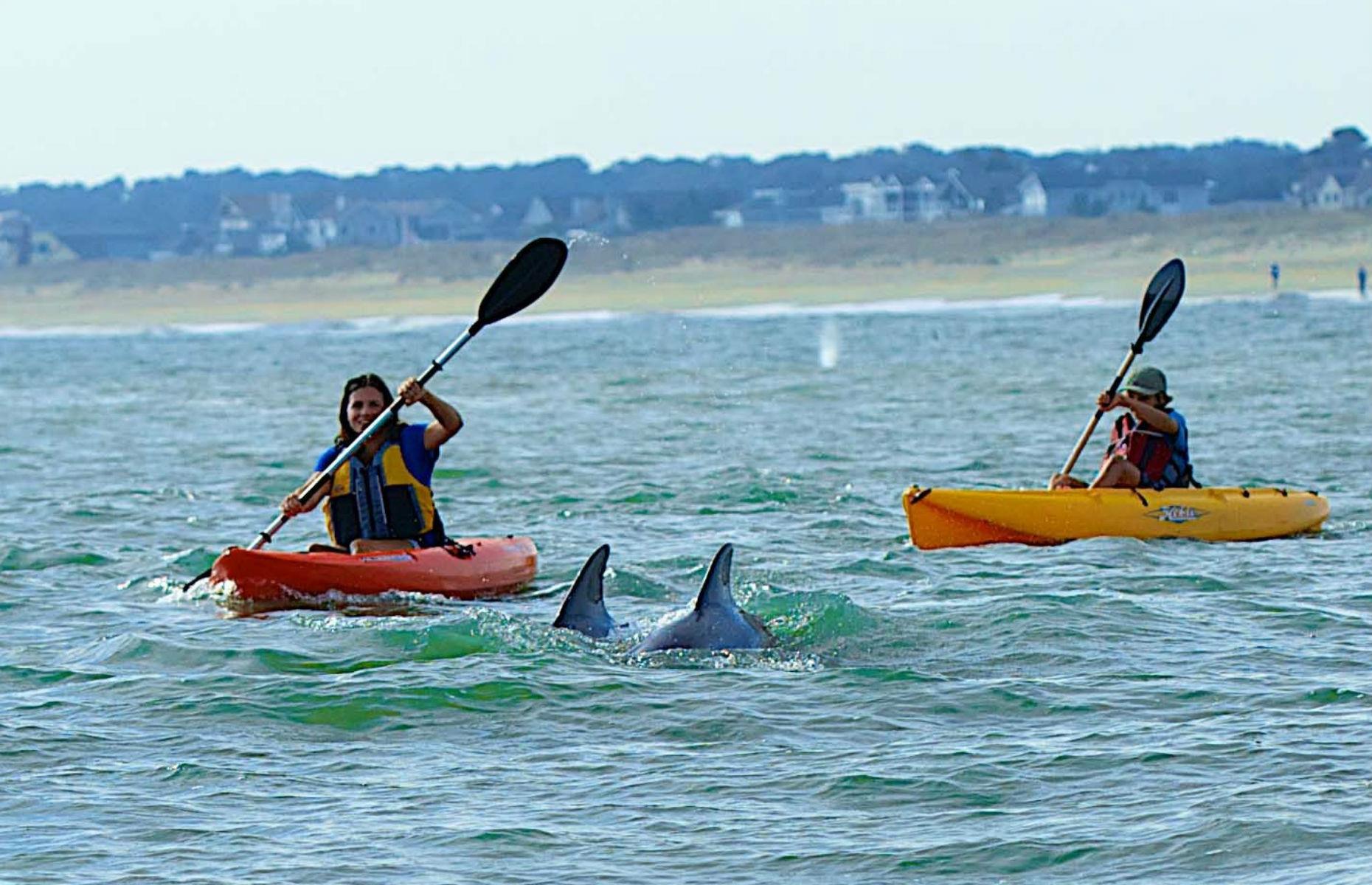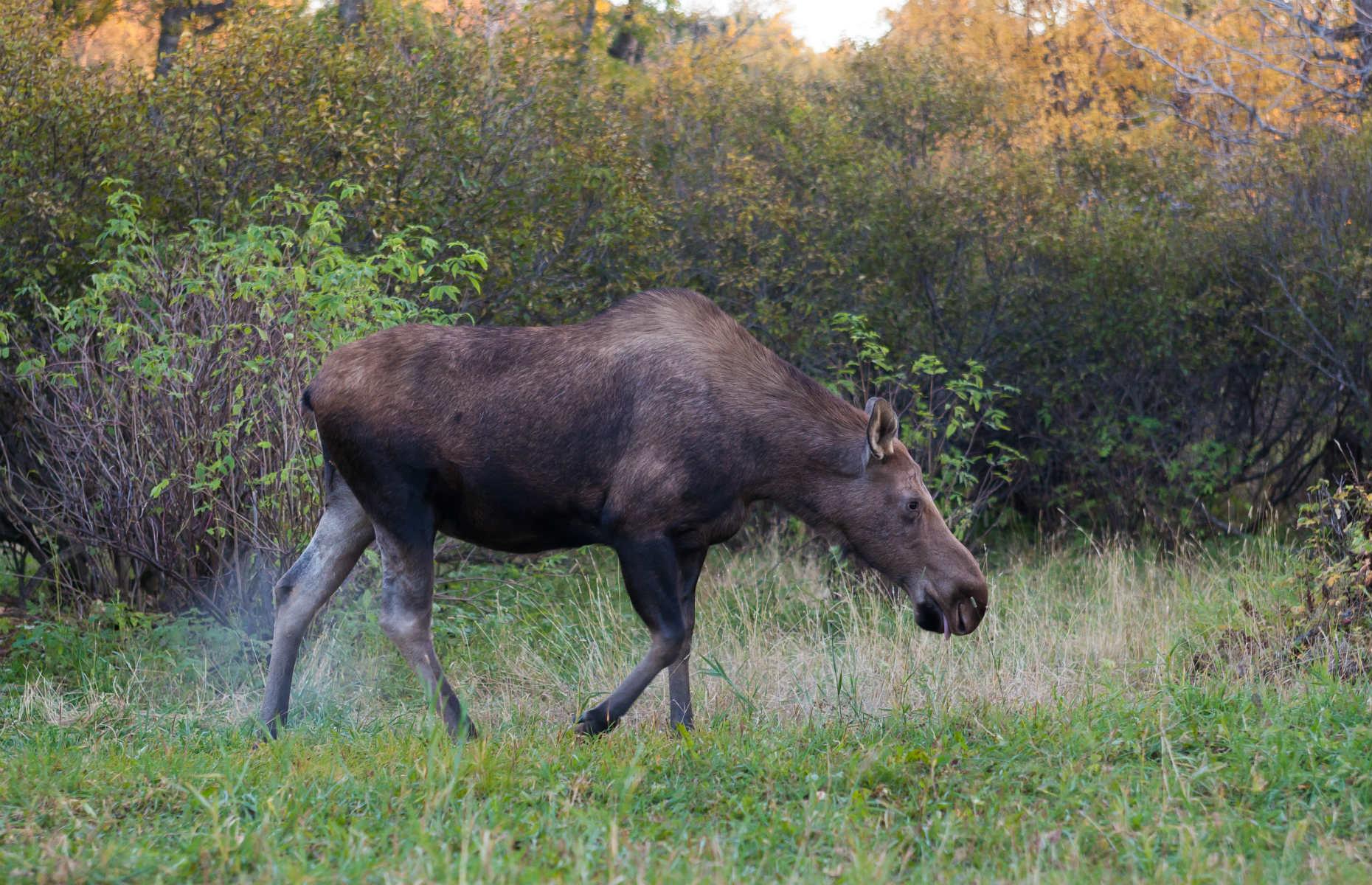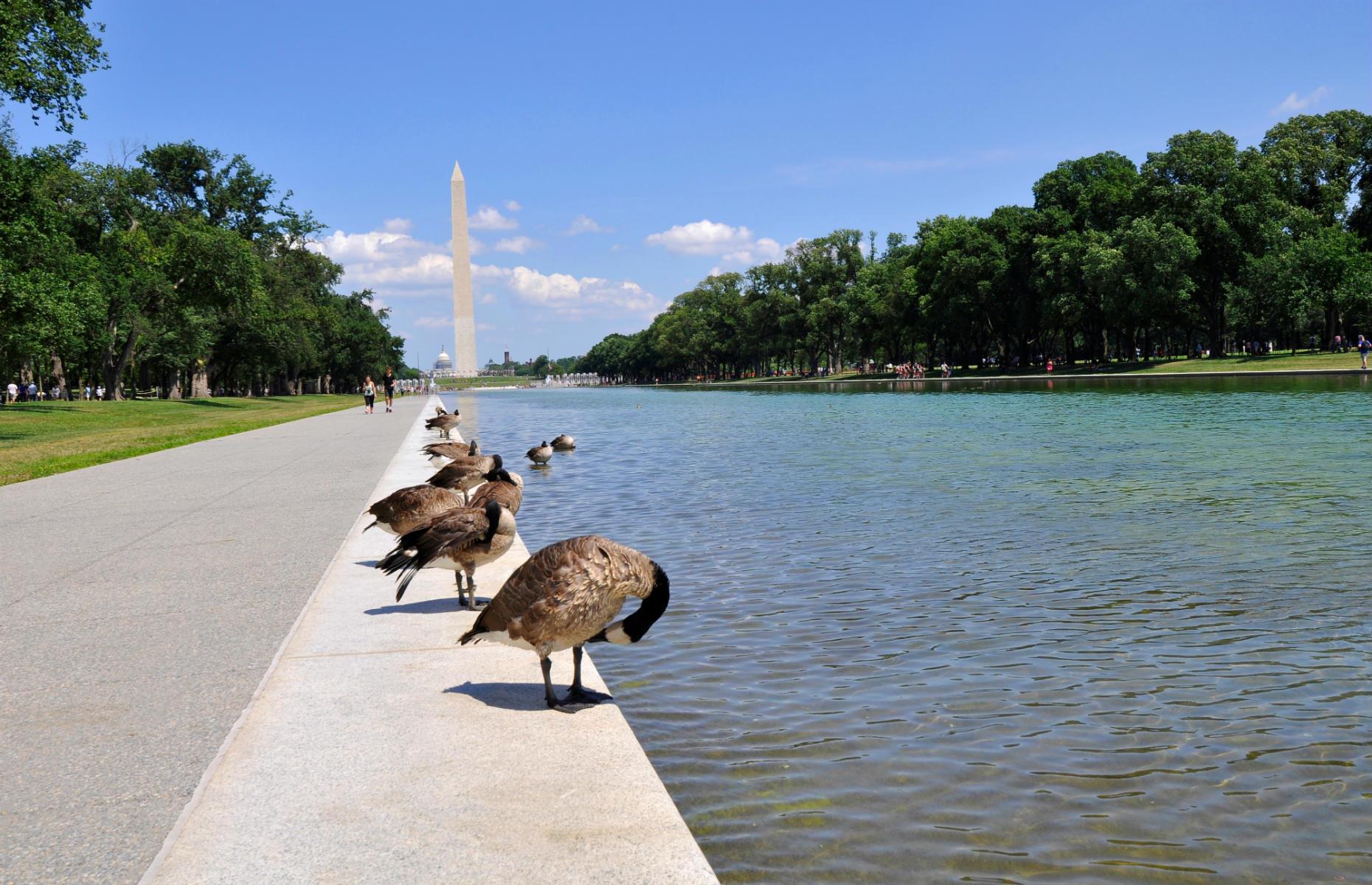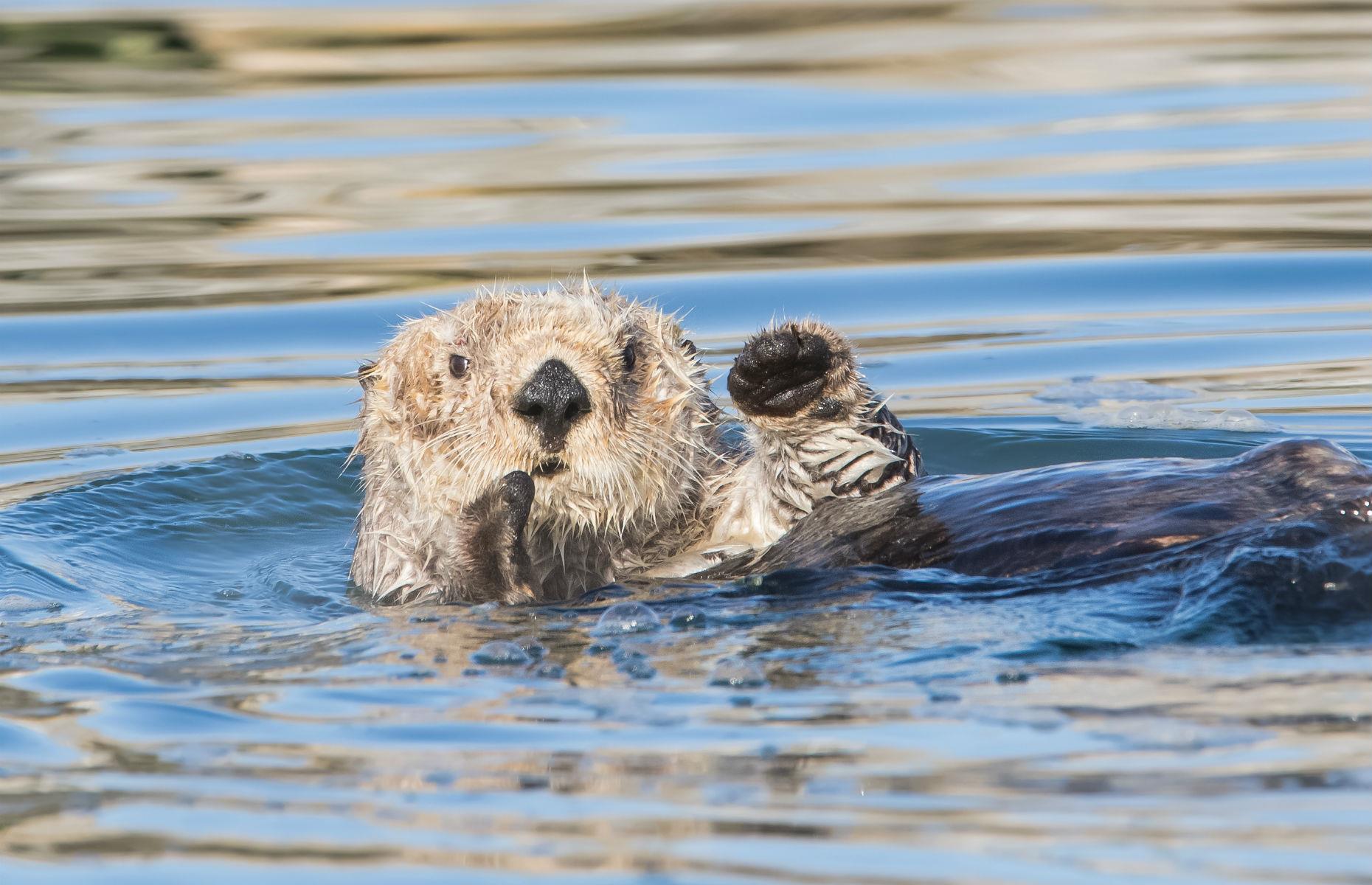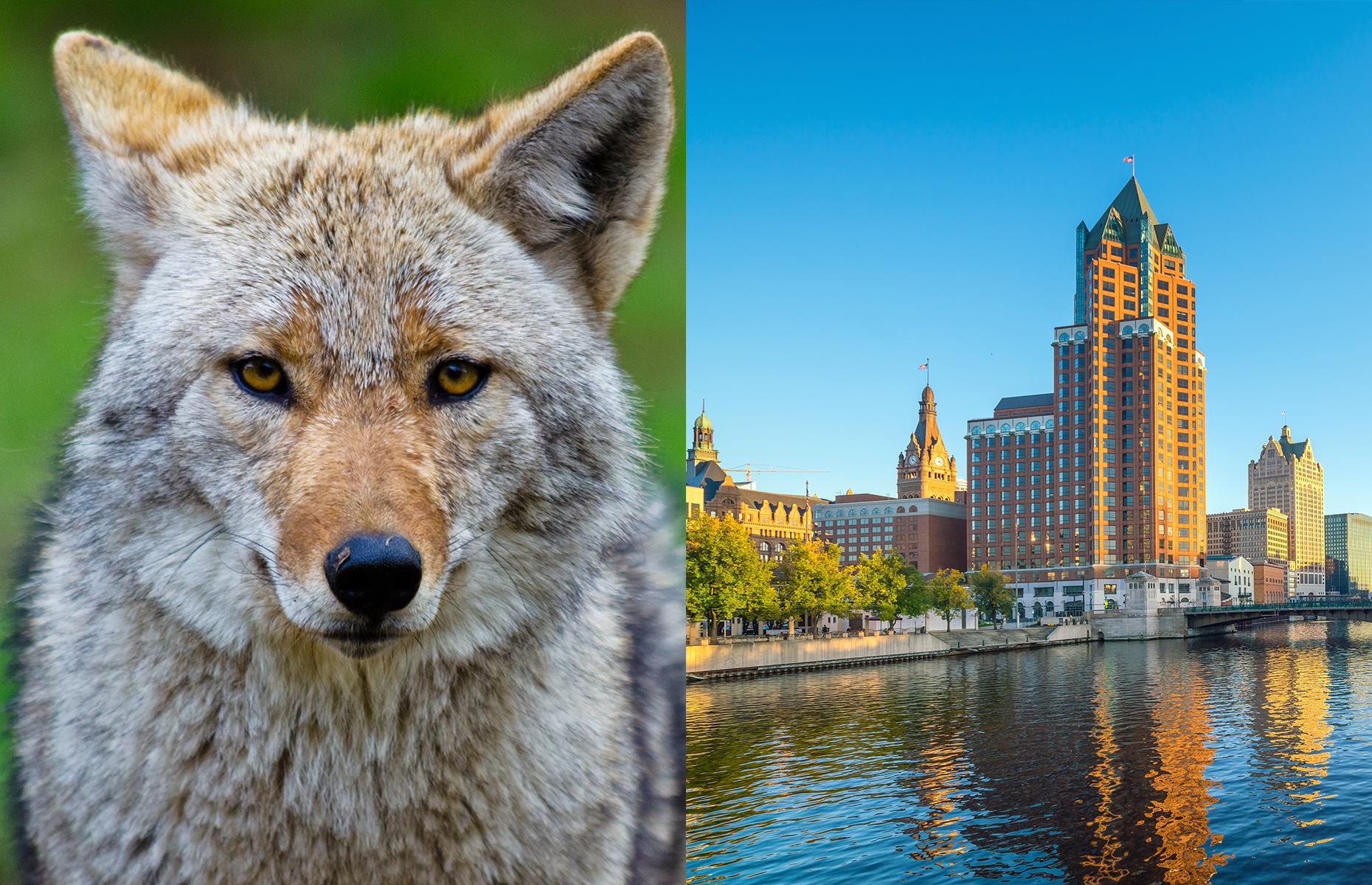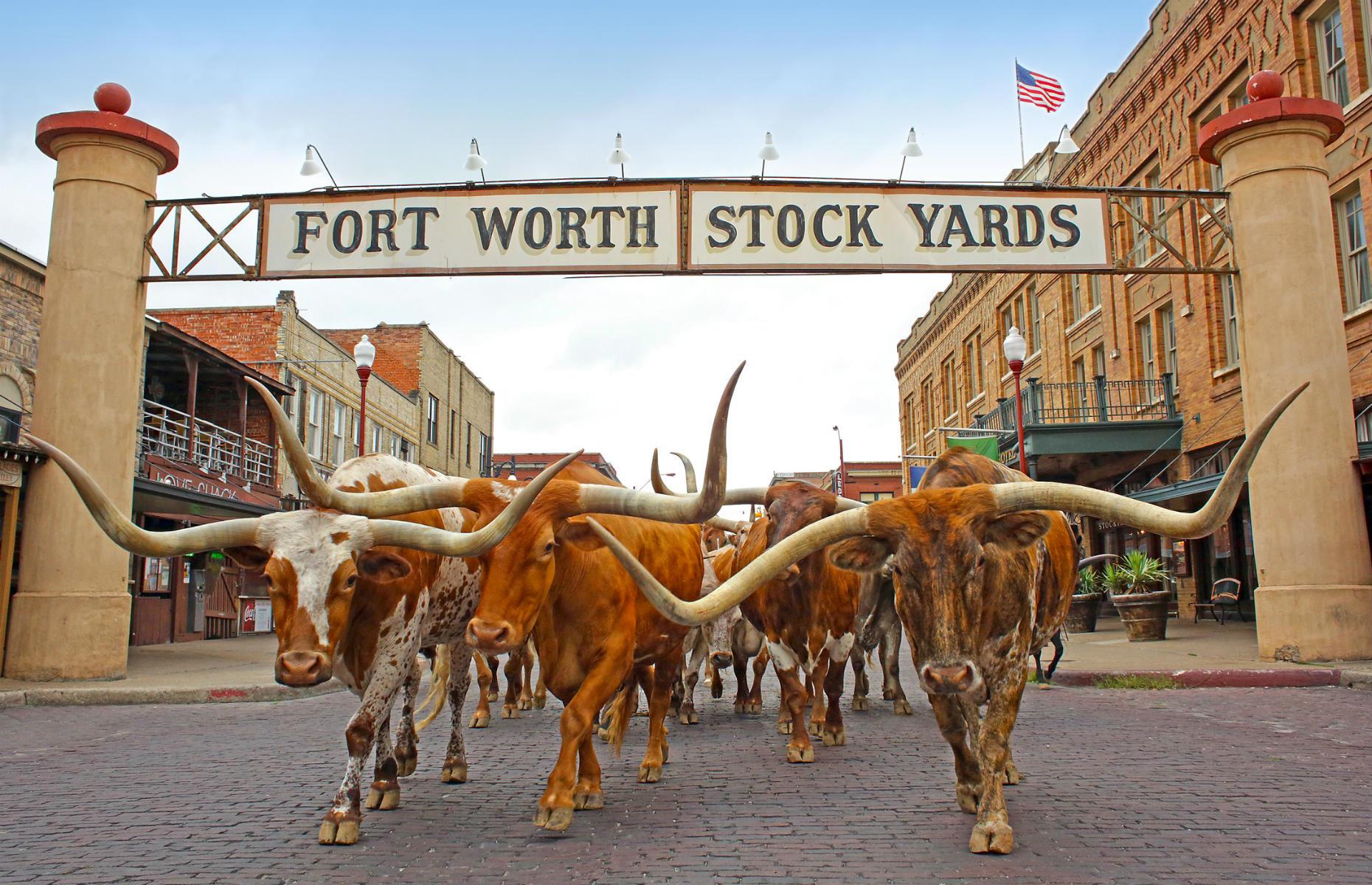 It's an urban jungle out there
From cattle roaming about Fort Worth to bunnies bouncing along the streets of Boston, the residents of many US cities share their space with some extraordinary creatures. For visitors, a close (and often free) encounter with a native North American animal is a big bonus on any US adventure. So whether you're passing through on a road trip or having a dedicated city break, here's our selection of the best urban areas where you can get back to nature too.
Birdlife in New York City
The Statue of Liberty, the Empire State Building, shopping on Fifth Avenue – when you think of New York's attractions birds aren't likely to be top of the list. But if you know where to look the Big Apple is teeming with different species, and has one of the largest populations of Peregrine Falcons in the world. Walks around Central Park with 'Birding Bob' are perfect for novices and can help you know your warblers from your great horned owls. Tours take place every Sunday at 7.30am and 9.30am, meeting at the Boathouse. 
Raccoons in New York City
One unexpected side-effect of the COVID-19 outbreak was the number of emboldened raccoons spotted enjoying New York's Central Park too. Lockdown measures during April contributed to a drop in noise pollution that was especially significant to animals living in urban areas, including this cheeky raccoon who appeared to be giving local joggers a run for their money.
Sea lions in San Francisco, California
Lazing around on the pontoons at Pier 39 in San Fran are the city's resident sea lions. Up to 1,700 are gathered at any one time offering a soundtrack of blubbery barking. As the sign says, look but don't touch because while they seem cute, sea lions can cause serious wounds. They first came to the pier after an earthquake in 1989, lured to the bay by plentiful supplies of herring, sardines and anchovies. 
Raccoons in Detroit, Michigan
The classic dance floor-filler by Fredde Le Grand might instruct you to 'Put your hands up for Detroit', but much better advice would be to secure your trash cans when in the city. Raccoons are common here and these cute but pesky mammals create a racket by garbage raiding and stealing pet food. They also often choose to live in attics and chimneys.
Bats in Austin, Texas
If you're in the city from late March to October then 20 minutes before sunset head to the Ann W. Richards Congress Avenue Bridge. It's estimated that 1.5 million Mexican free-tailed bats emerge at dusk, having spent the day hiding on the underside of the bridge. The colony usually fly towards Lady Bird Lake, so standing on the east-side walkway will offer the best views. 
American toads in Philadelphia, Pennsylvania
Home to Bartram's Garden, the oldest botanic garden in the US and also the Schuylkill Center for environmental education, Philadelphia has a proud record of honoring and preserving local wildlife. Expect to see everything from tiny brown snakes behind flowerpots in gardens to red-back salamanders in the woods. On some evenings in spring an army of toads can be seen heading from the Schuylkill Center's forest to the Upper Roxborough Reservoir Preserve. Usually during March it's possible to volunteer to help protect the toads – check out the Toad Detour Facebook page for more details. 
Barred owls in Charlotte, North Carolina
Mountain lions in Los Angeles, California
Just two cities in the world are home to wild big cats – Mumbai, India and Los Angeles, California. Studies show there are probably 75 mountain lions living in the Santa Monica Mountains alone, but numbers are dwindling. Save LA Cougars is fundraising to build a crossing over the 101 Freeway which would allow the animals more space to mix and roam. Check out the P22 Mountain Lion of Hollywood Facebook page too for details of P22, the animal who was the subject of the 2017 documentary The Cat That Changed America, plus updates on a virtual festival in October 2020.
Gopher tortoises in Fort Lauderdale, Florida
Florida isn't just about Disney attractions. With its Venice-like canals, Fort Lauderdale on the state's southeast coast is a great base for animal lovers. Hop on an airboat at Sawgrass Recreation Park at the edge of the city to see crocodiles and manatees or simply meander down from the city's beach to Hugh Taylor Birch State Park where you'll see storks and even gopher tortoises. Now discover the most beautiful state park near you.
Manatees in Charleston, South Carolina
Further north along the east coast you can also catch sight of manatees, the gentle giants of the sea. The elegant port city of Charleston offers not only a pretty French Quarter with rows of historic homes on The Battery (pictured), but also the chance to spot these marine mammals during the summer months. Join a kayaking tour with Coastal Expeditions around Charleston Harbor, which will take you along the Shem Creek up towards Mount Pleasant too. (Don't forget to book and bring a mask.) Be inspired by America's most scenic coastal drives here.
Cottontail rabbits in Boston, Massachusetts
Hummingbirds in Denver, Colorado
Monarch butterflies in Pismo Beach, California
Rattlesnakes in Tucson, Arizona
Bald Eagles in Chicago, Illinois
Alligators in New Orleans, Louisiana
Thanks to the delicious food, Mardi Gras and legendary jazz clubs there are already plenty of reasons to pay a visit to The Big Easy. But if you need extra motivation the city's wildlife is yet another draw. A boat tour around the swamp and bayous will uncover alligators as well as egrets, snakes and raccoons.
Cranes in Albuquerque, New Mexico
The Open Space Visitor Center in the north of Albuquerque is a great place to see sandhill cranes migrating during the fall. The beautiful setting has a backdrop of the Sandia Mountains and the bosque along the Rio Grande. The park offers free guided nature walks on the first Sunday of every month too.
Nine-banded armadillos in Lawrence, Kansas
Hats off to the nine-banded armadillo: not only do the females give birth to identical quadruplets (ouch) but the scaly-plated mammals are increasing in numbers across most southern states. The Prairie Park Nature Center, a 10-acre reserve on the east side of Lawrence – Kansas's sixth-largest city – say they see the shy critters in backyards, driveways and even on the city's streets.
Bobcats in Lake Charles, Louisiana
Lake Charles is the perfect starting point to explore the 180-mile (290km) Creole Nature Trail that runs through part of the city and extends across the southern portion of the state. Bobcats, spoonbills and the Louisiana 'pink flamingo' are the highlights of the urban to outback route. 
Whale watching in Santa Barbara, California
Deer in Salt Lake City, Utah
Salmon in Seattle, Washington
Vaux's swifts in Portland, Oregon
Dolphins in Virginia Beach, Virginia
Looking like a mini-Miami and packed with great-value hotels, most people come to Virginia Beach for the stunning stretch of uninterrupted sands and outstanding seafood. But because the city is at the mouth of the Chesapeake Bay on a barrier island, you'll find shore birds, marsh birds and wintering waterfowl. You can also get up close to adult dolphins and, if you're lucky, their babies too, on a sea-kayaking tour with chesapean.com.
Moose in Anchorage, Alaska
Geese in Washington DC
Geese in Jersey City, New Jersey
It's estimated 75,000 to 80,000 Canada geese call the Garden State home, but sightings of the birds don't always spark joy. In early 2020 there were calls to stop people feeding the animals because their rising numbers and droppings are becoming a health hazard. Drawn by grassy areas near lakes and ponds, spots such as New Jersey are the perfect habitat for the birds. While our picture shows them on the shoreline of the Hudson River overlooking Manhattan at sunset, this video captures a couple of geese hanging out in the parking lot of the Newport Plaza mall in the heart of Jersey City. 
Sea otters in Monterey, California
Monterey Bay – which extends south from the city of Santa Cruz – has had a boost since it provided the backdrop for TV show Big Little Lies. Monterey's other claim to fame though is a large population of sea otters, turning up the cuteness levels to at least 11 out of 10. Head to Moss Landing State Beach and you're sure to spot these cuddly-looking mammals, who often join paws when snoozing so they don't drift apart.
Coyotes in Milwaukee, Wisconsin
Coyotes are commonly found in cities across North America and have been co-existing with humans for hundreds of years. Sightings are common in Milwaukee, especially during April, which is the pup rearing season. Milwaukee County Coyote Watch has several tagged coyotes and you can report sightings of the animals here.
Cattle drive, Fort Worth, Texas
If you happen to be in the Stockyards at 11.30am and 4pm and see cattle roaming around the streets, there's no need to be alarmed. Fort Worth's herd of longhorns at the city's Stockyards is the only twice daily cattle drive in the world. And it's managed by authentic Texan cowhands. Yeehaw!
READ MORE: See amazing America from above
Source: Read Full Article