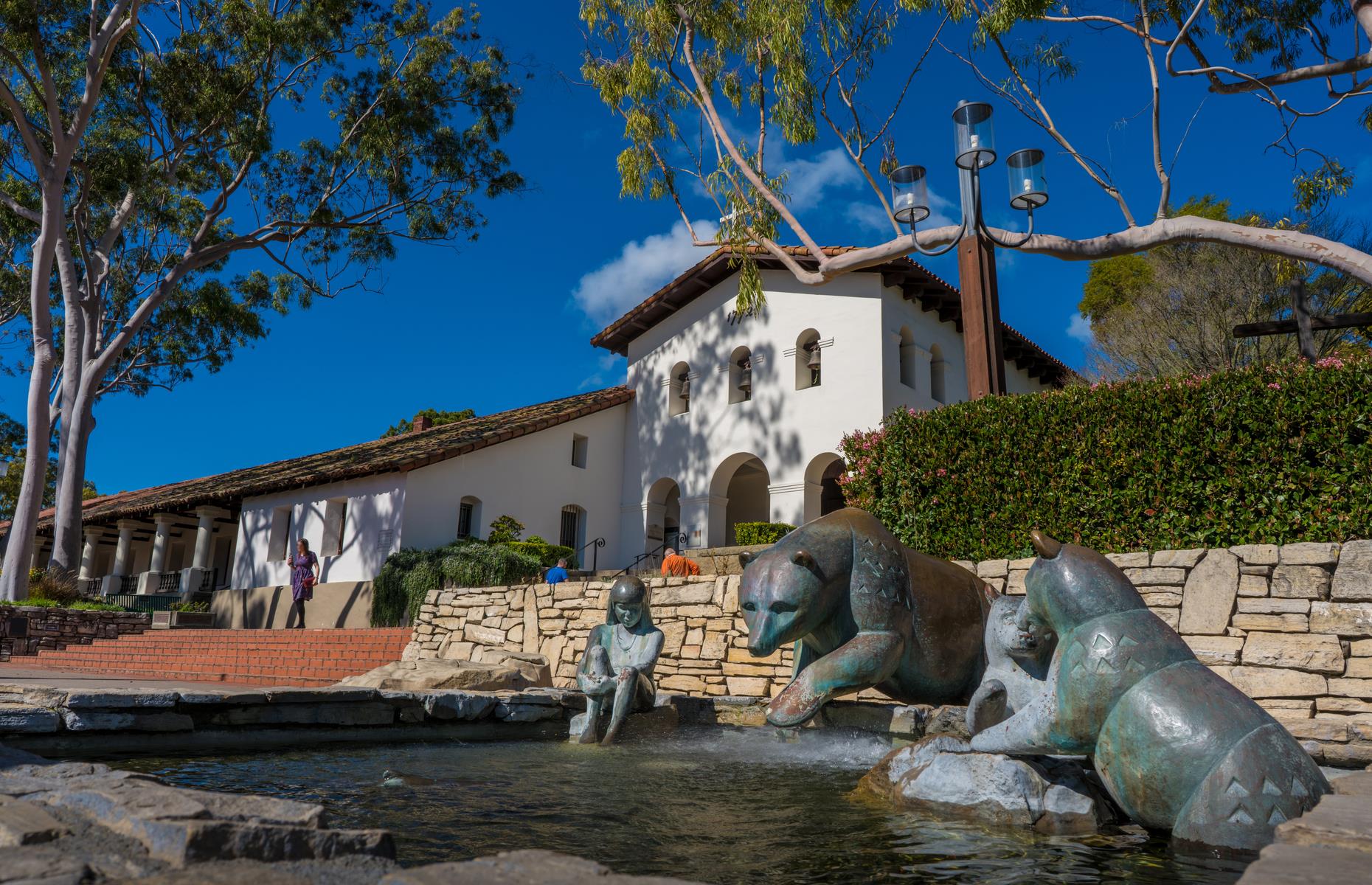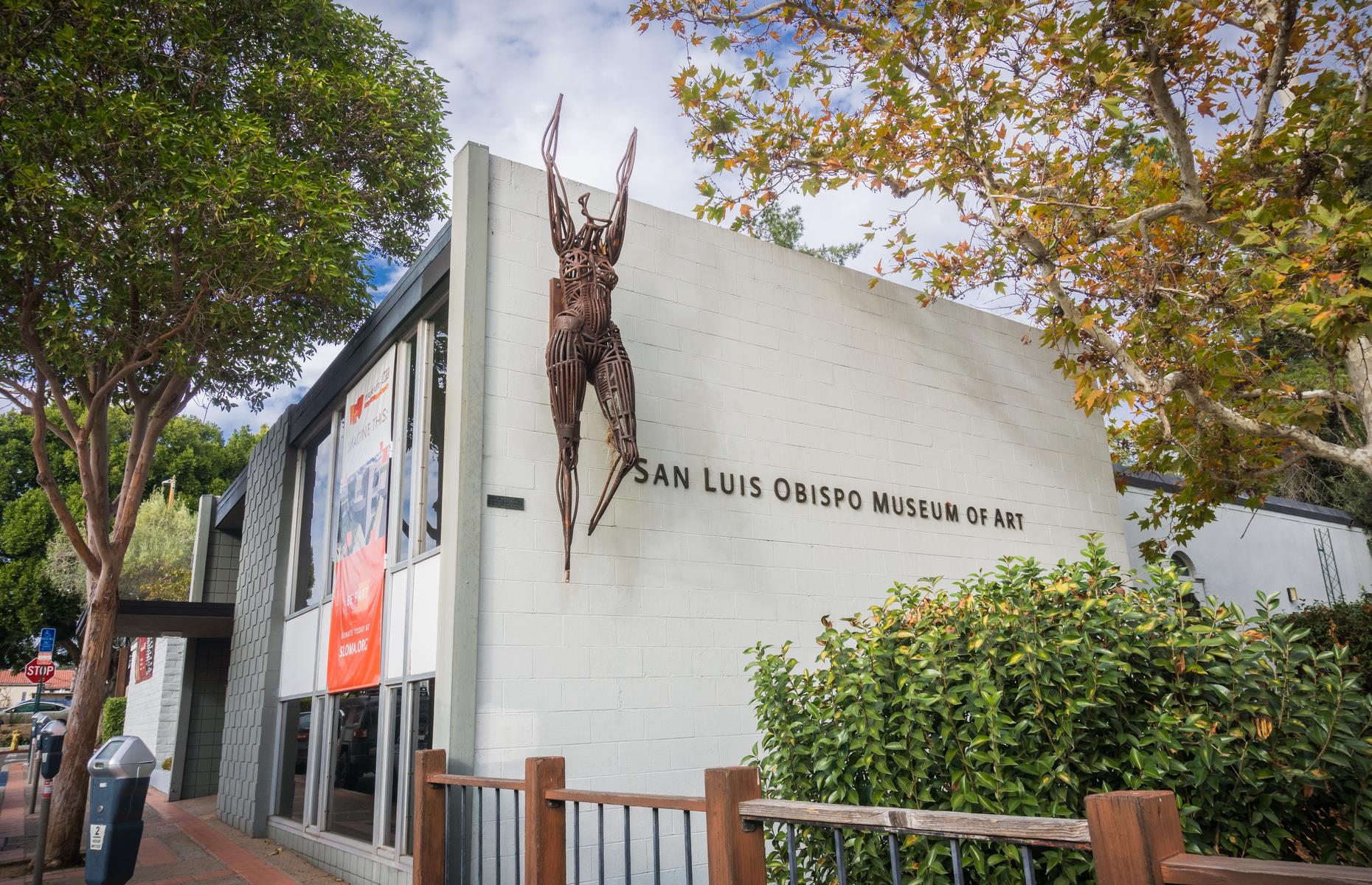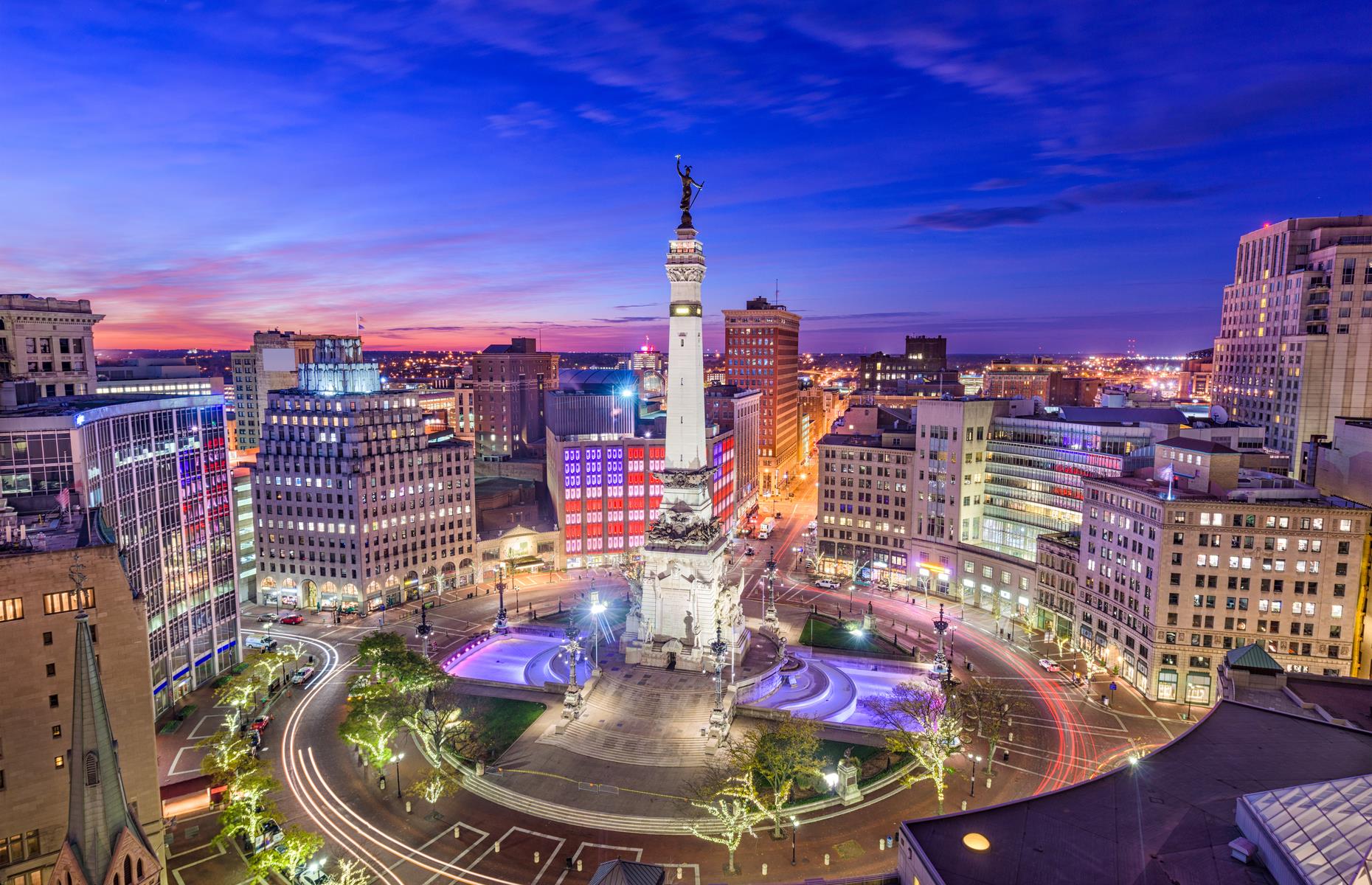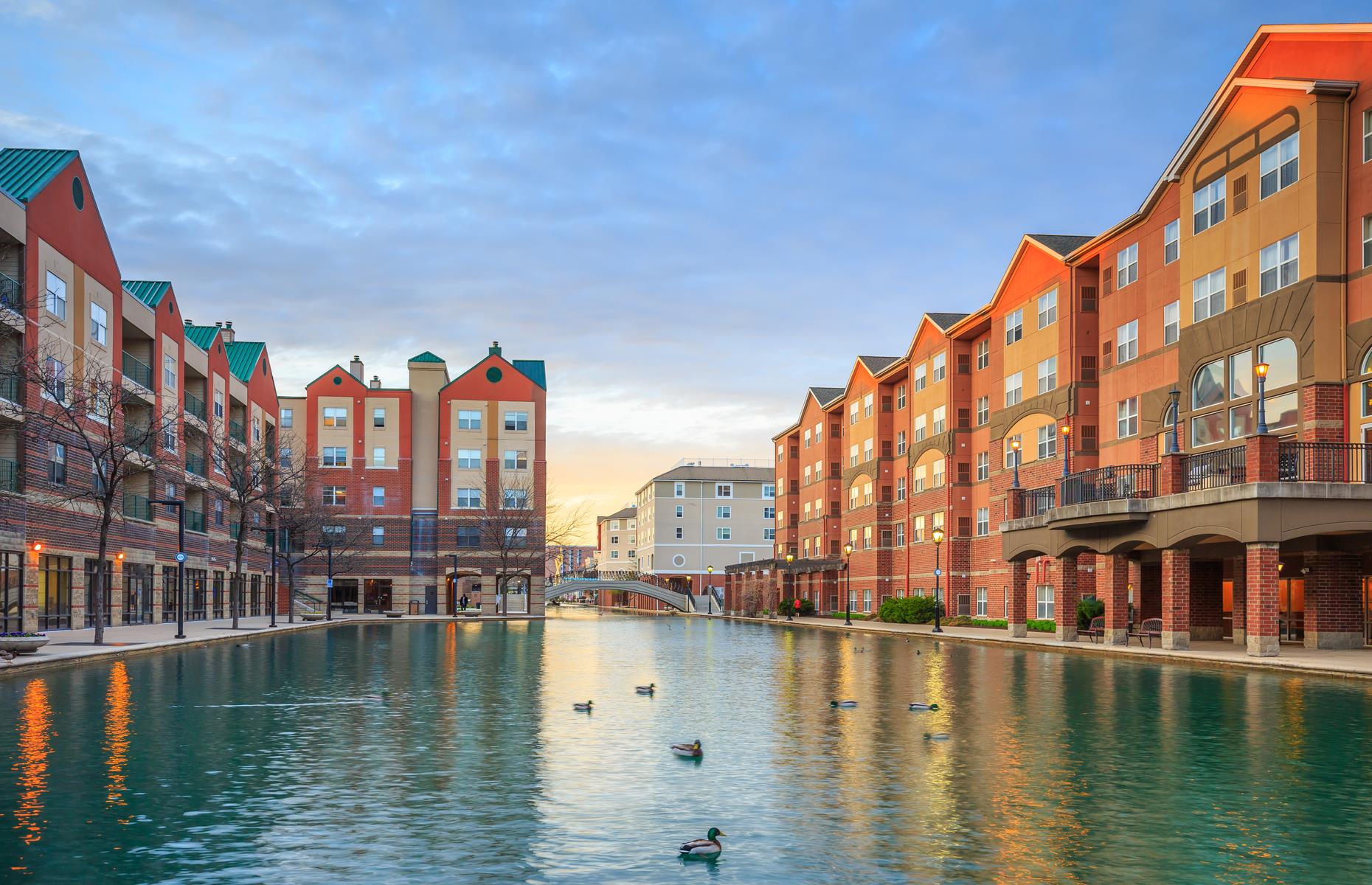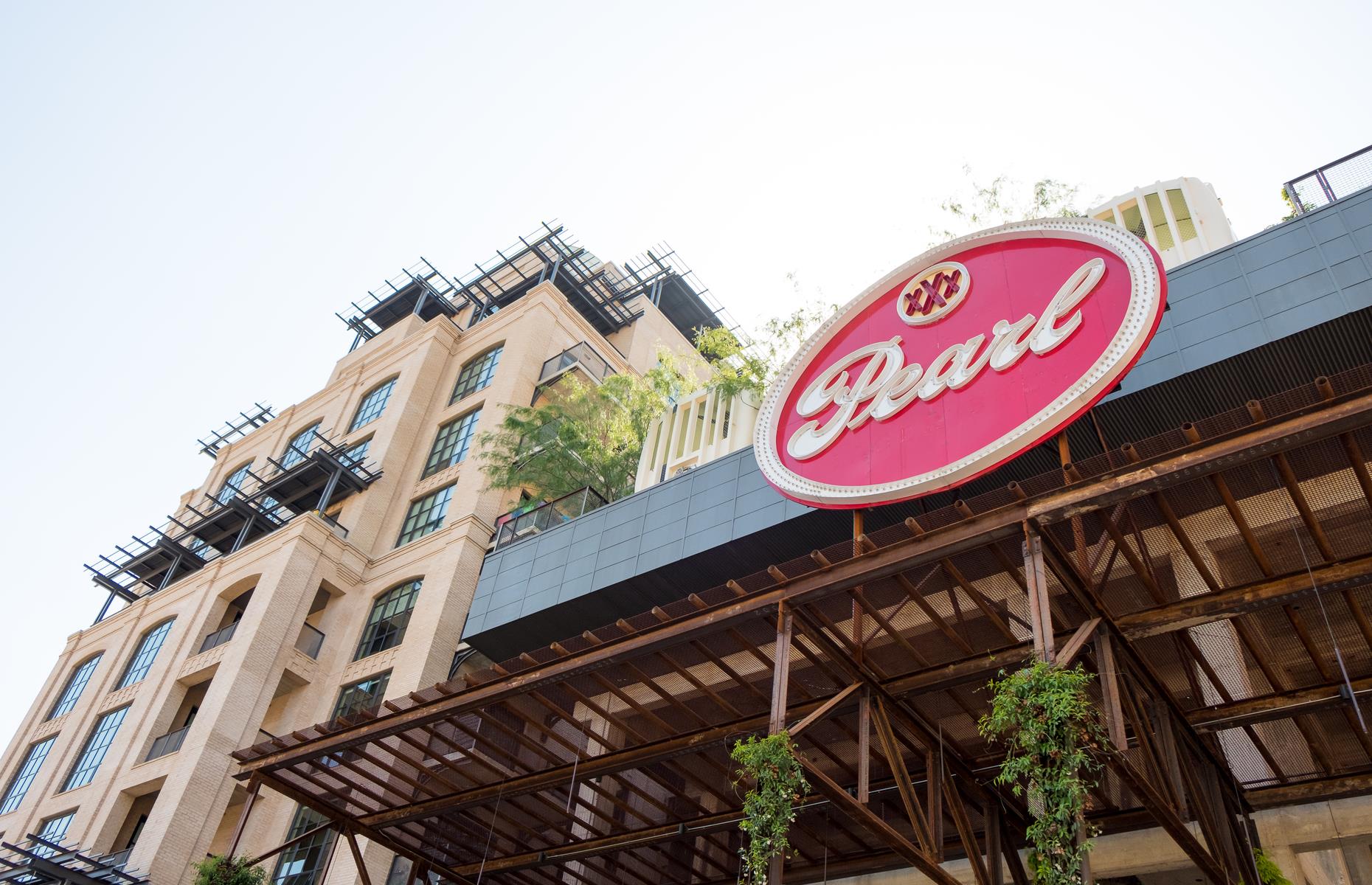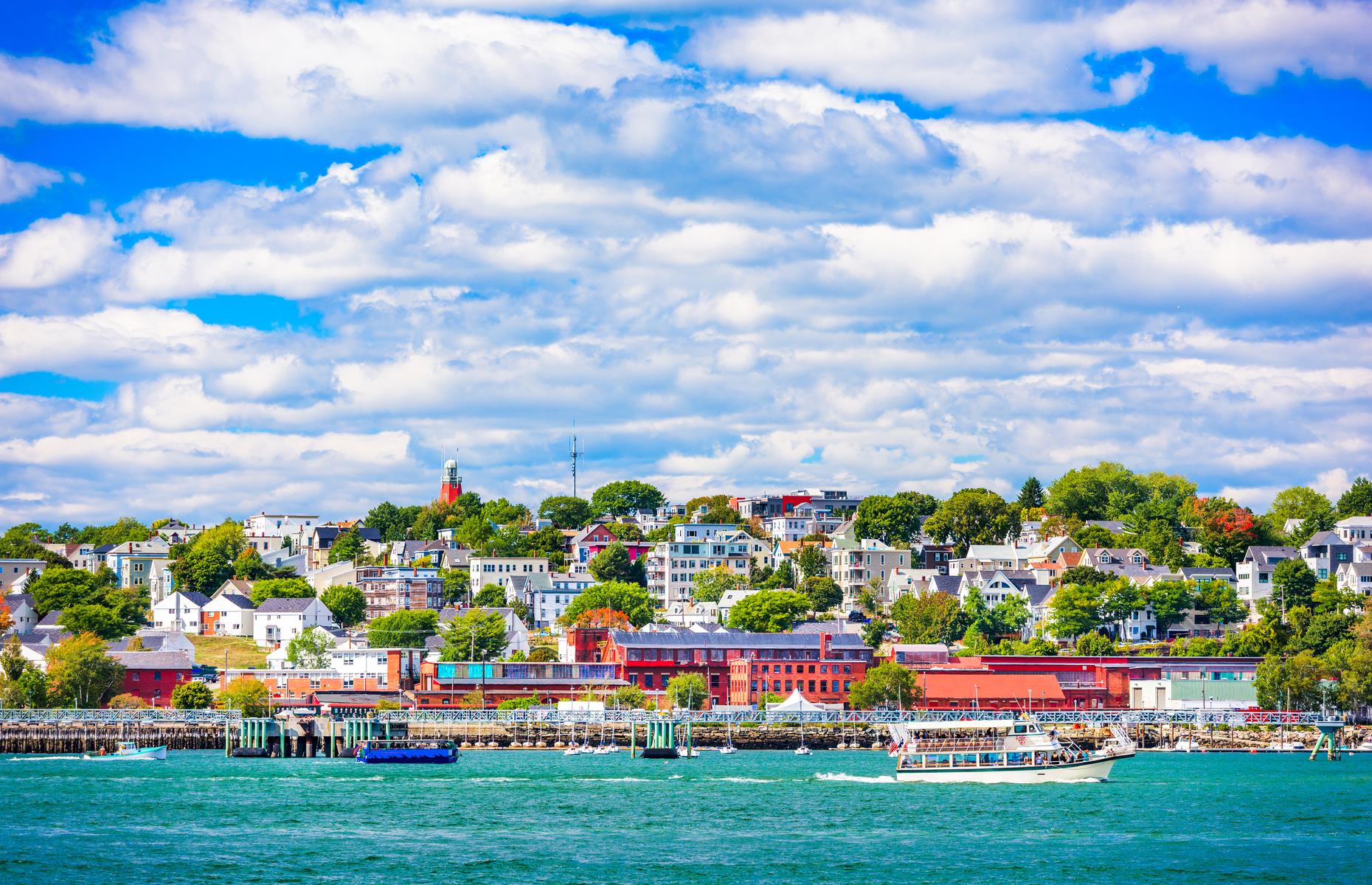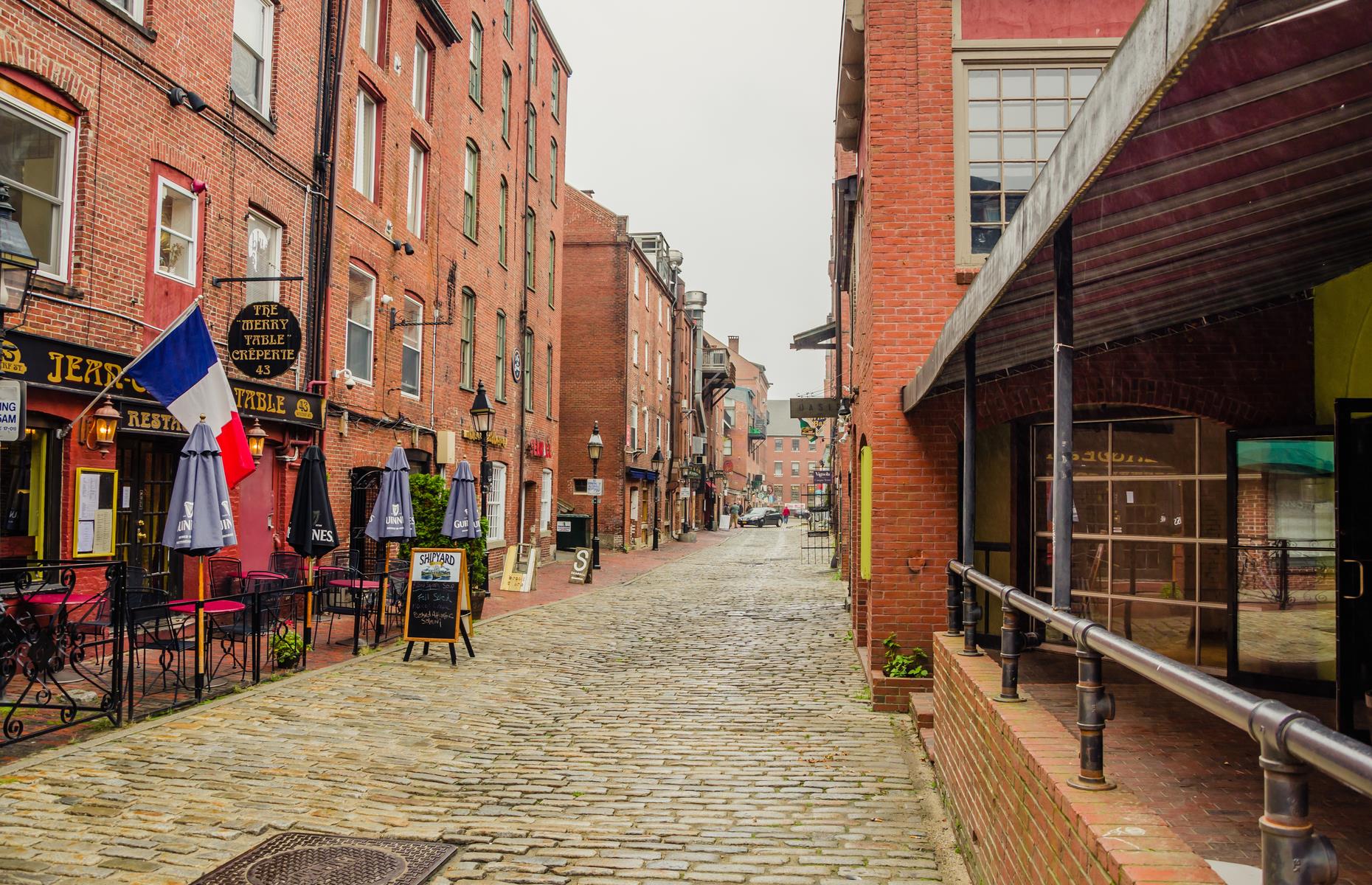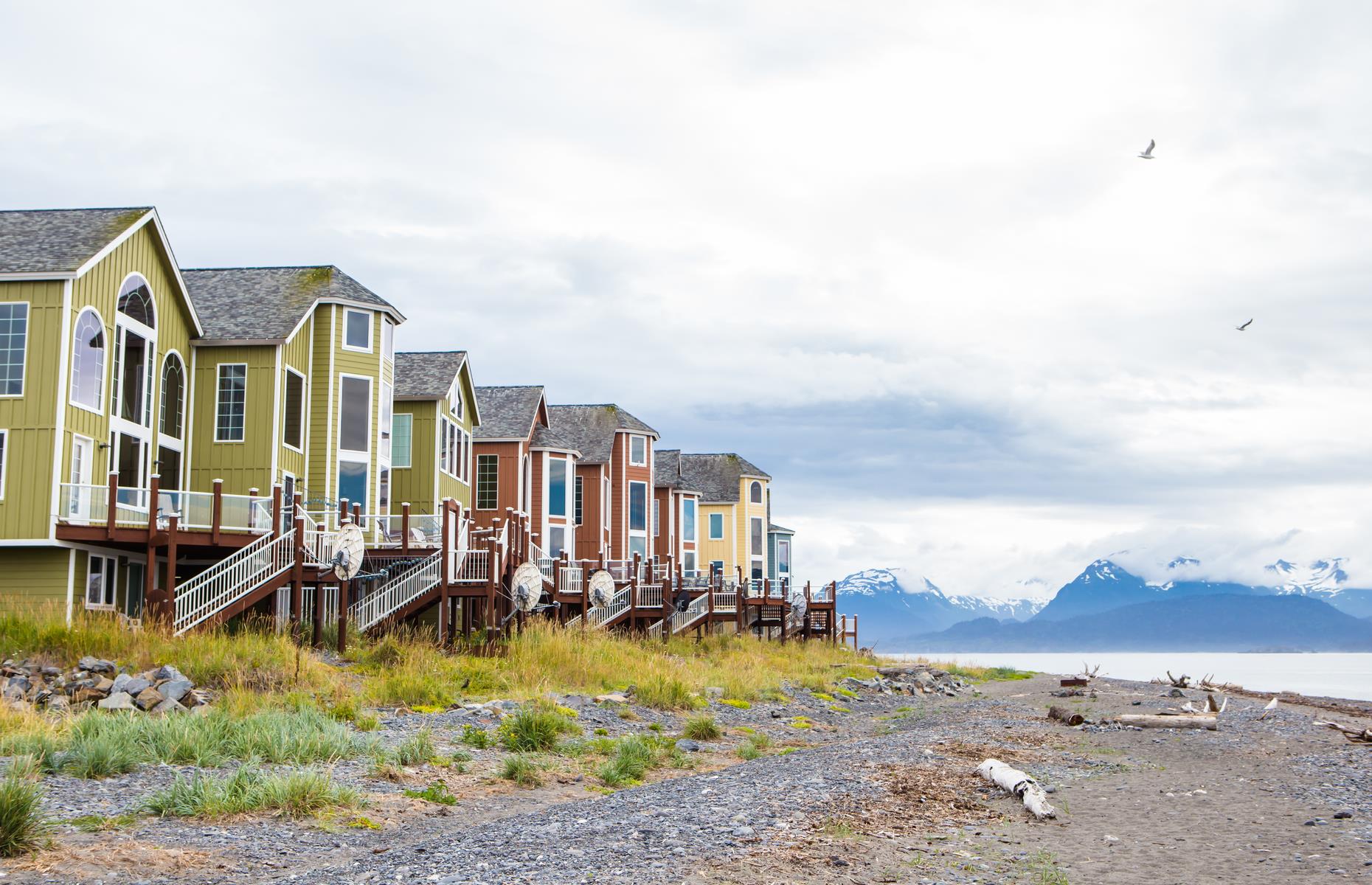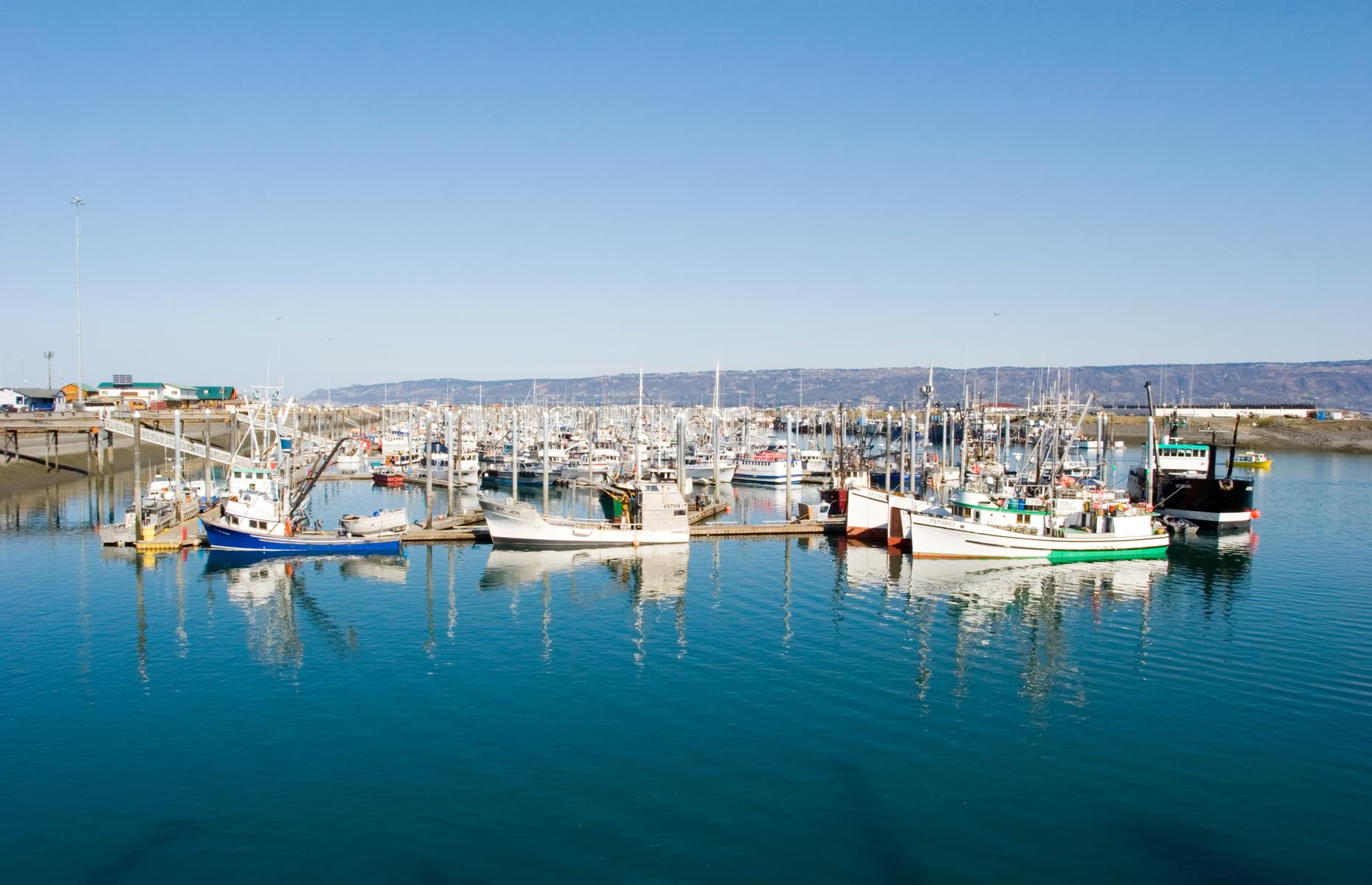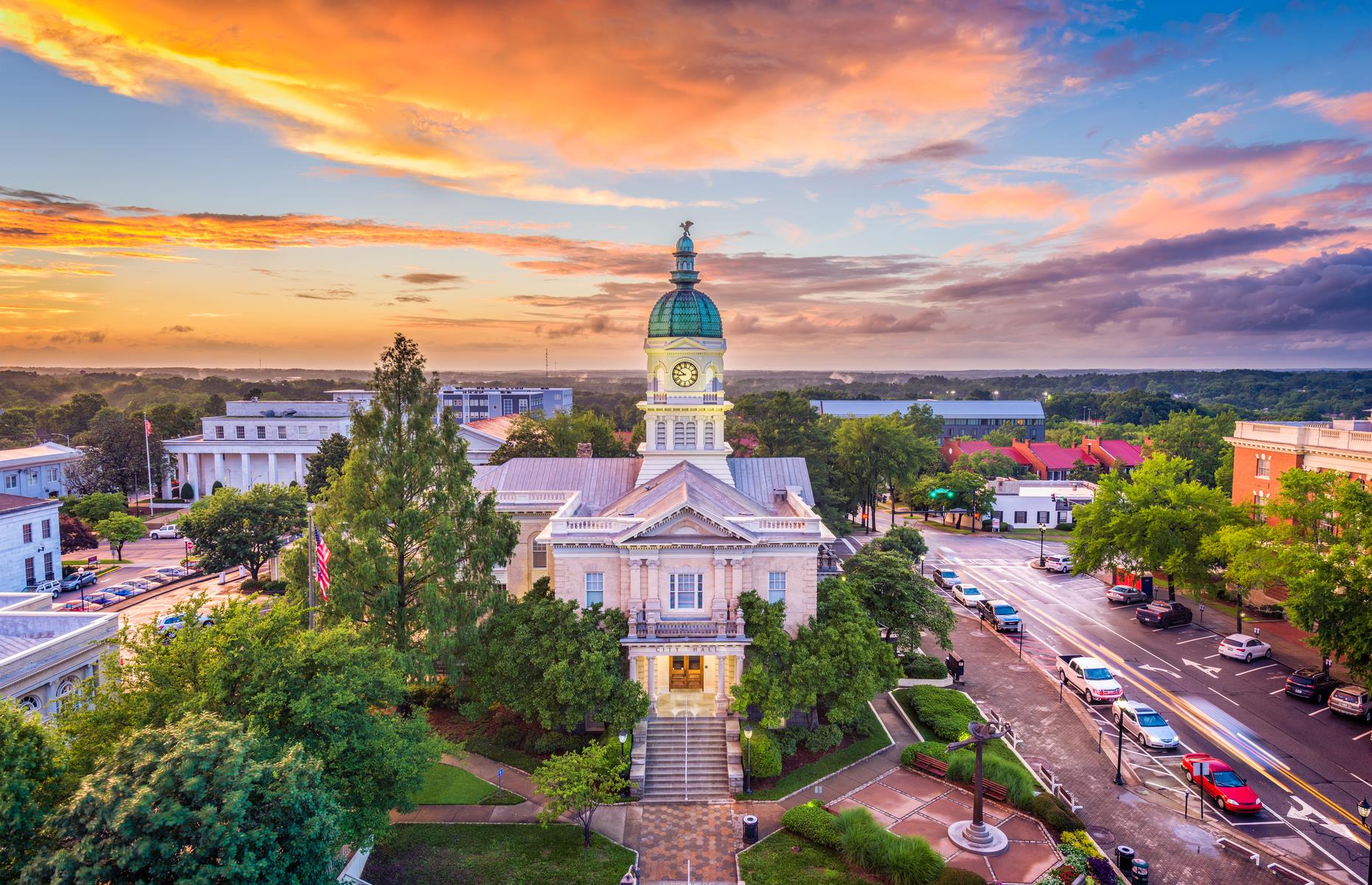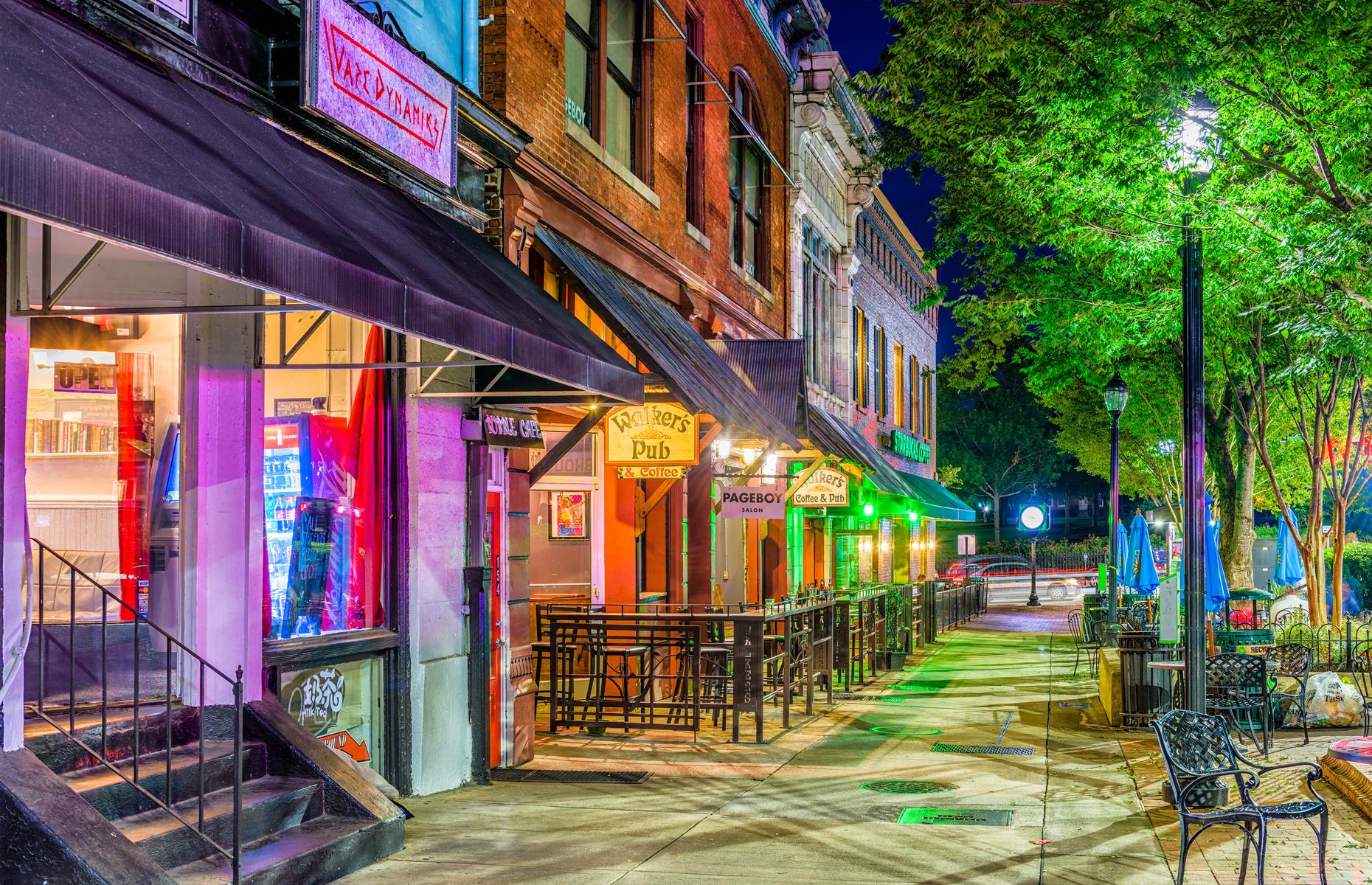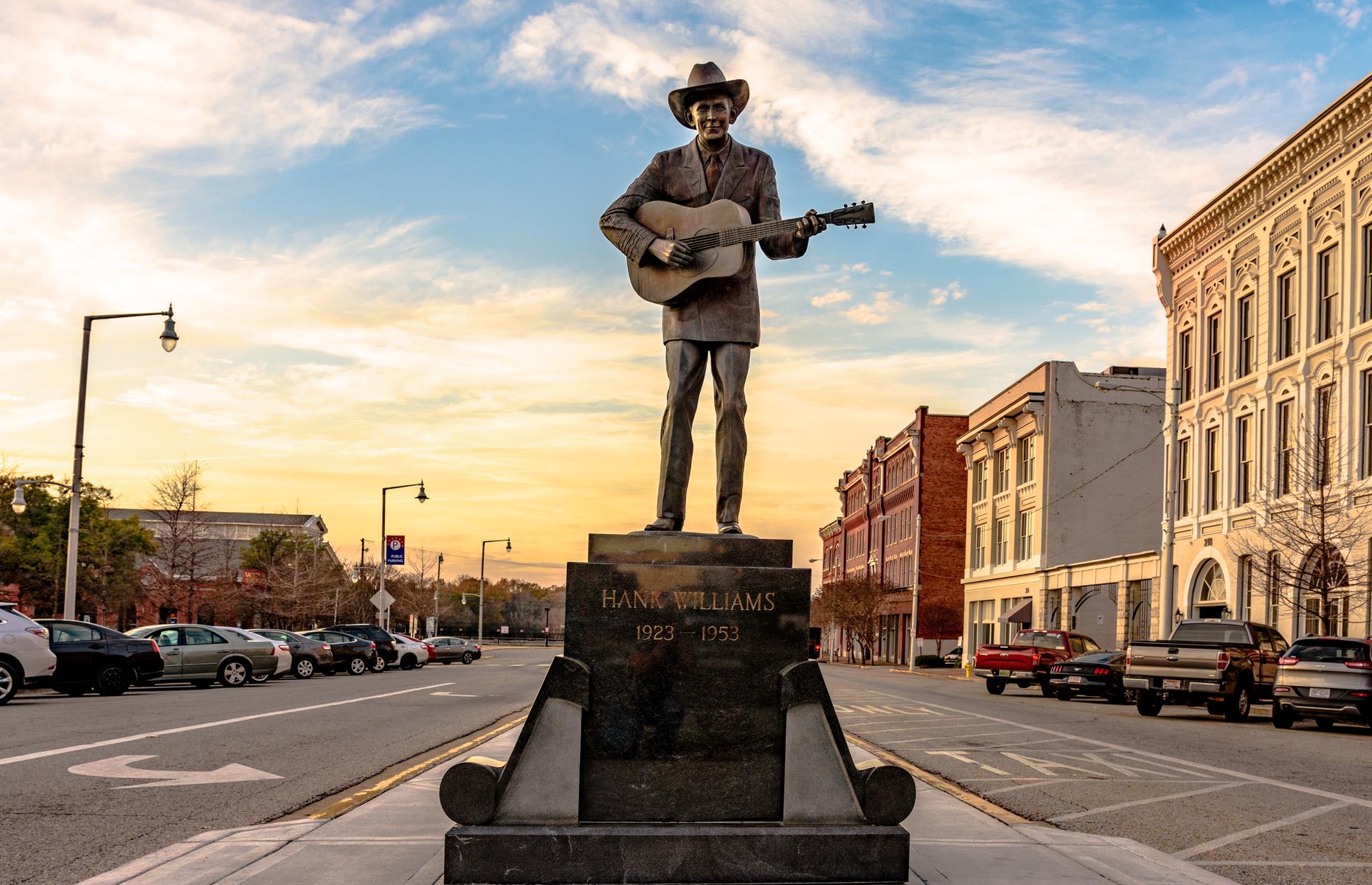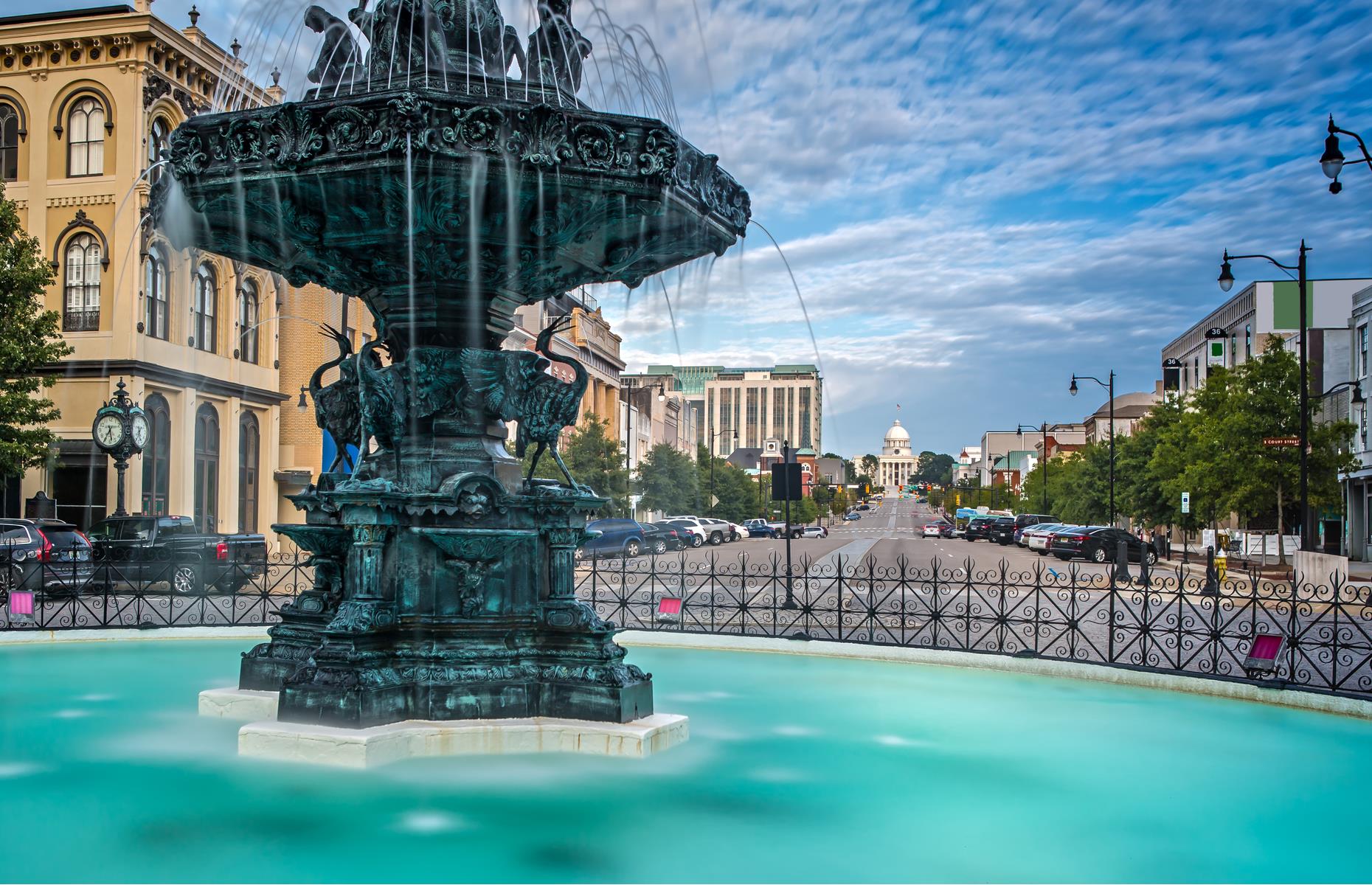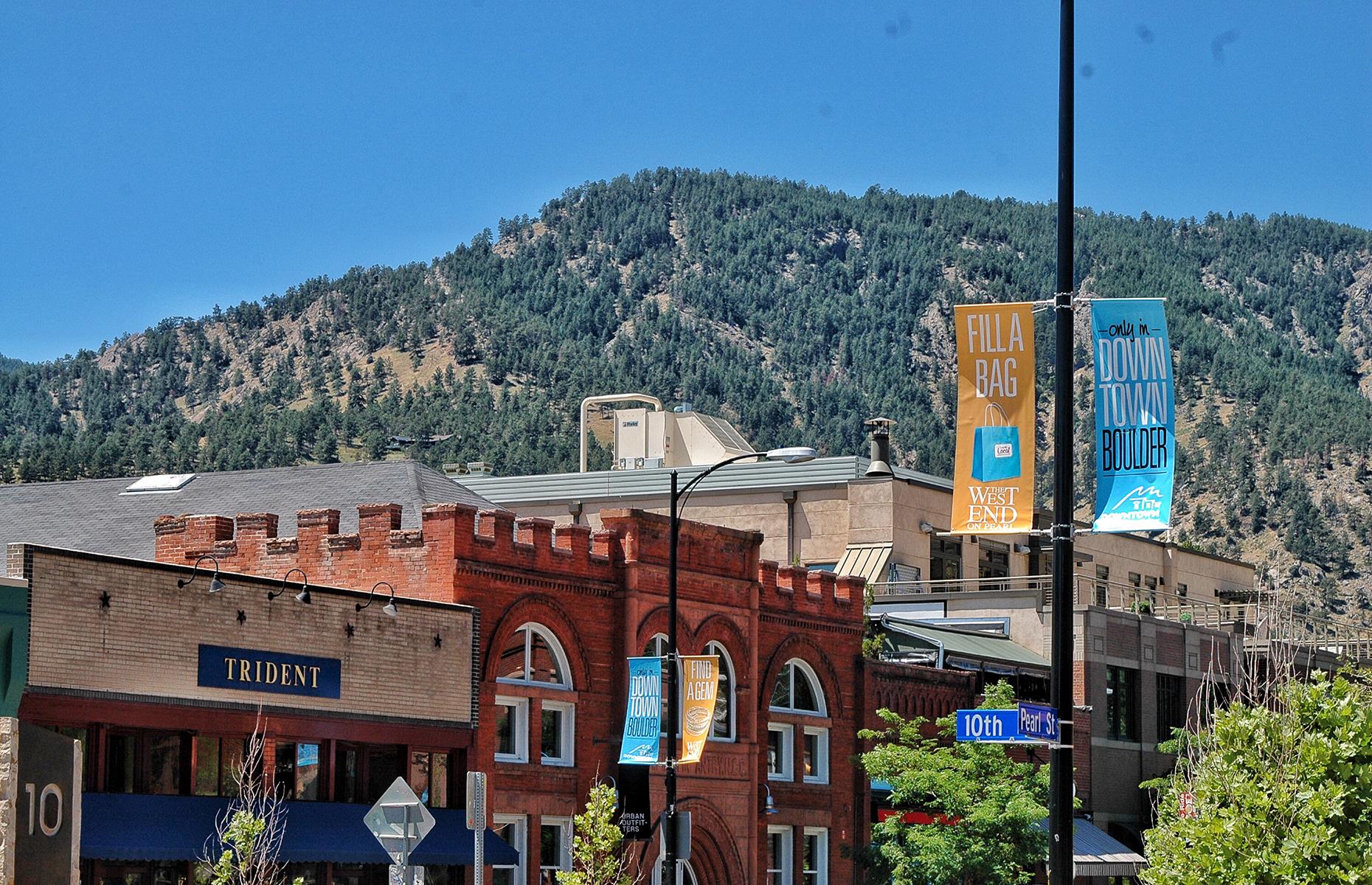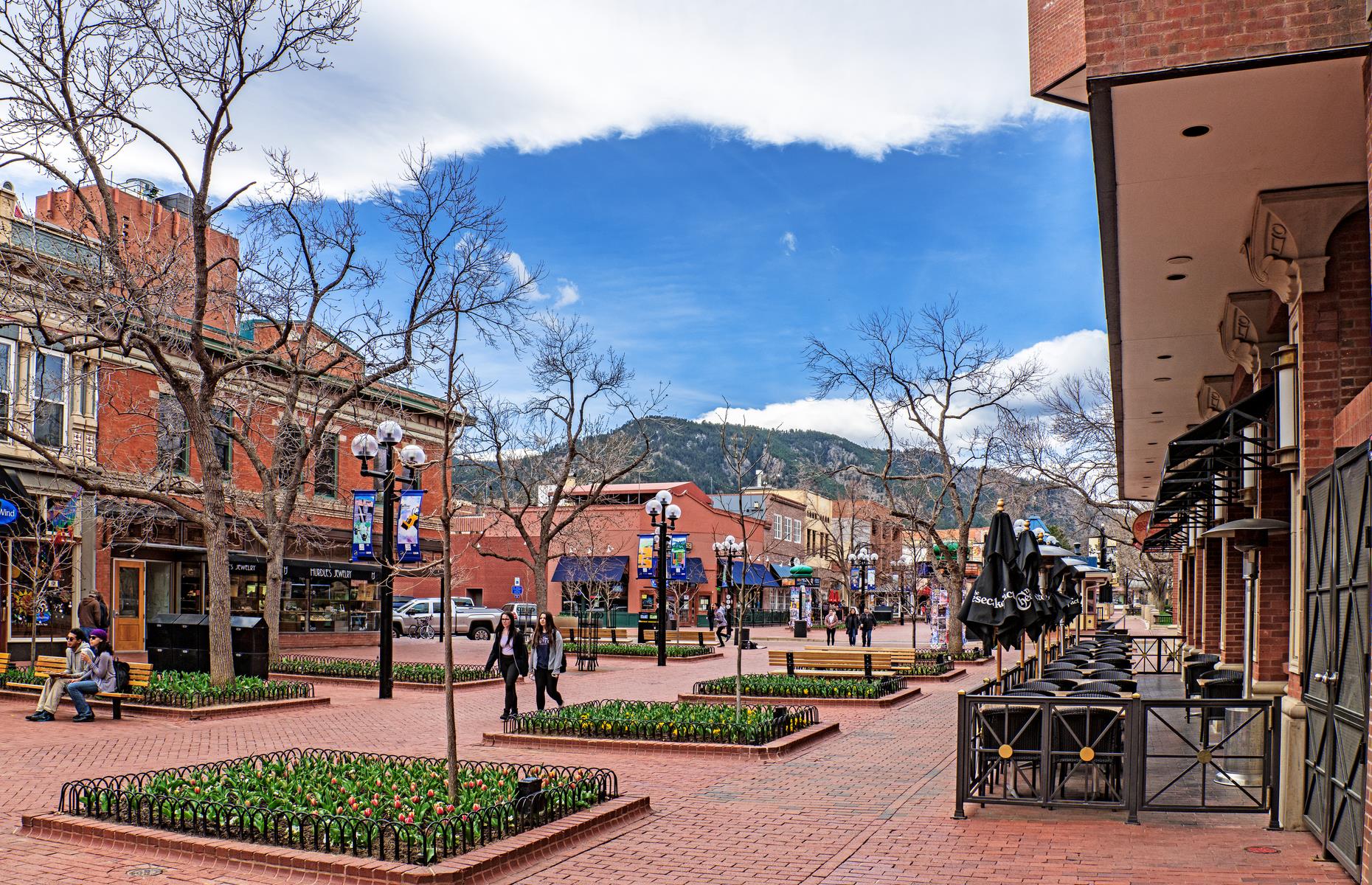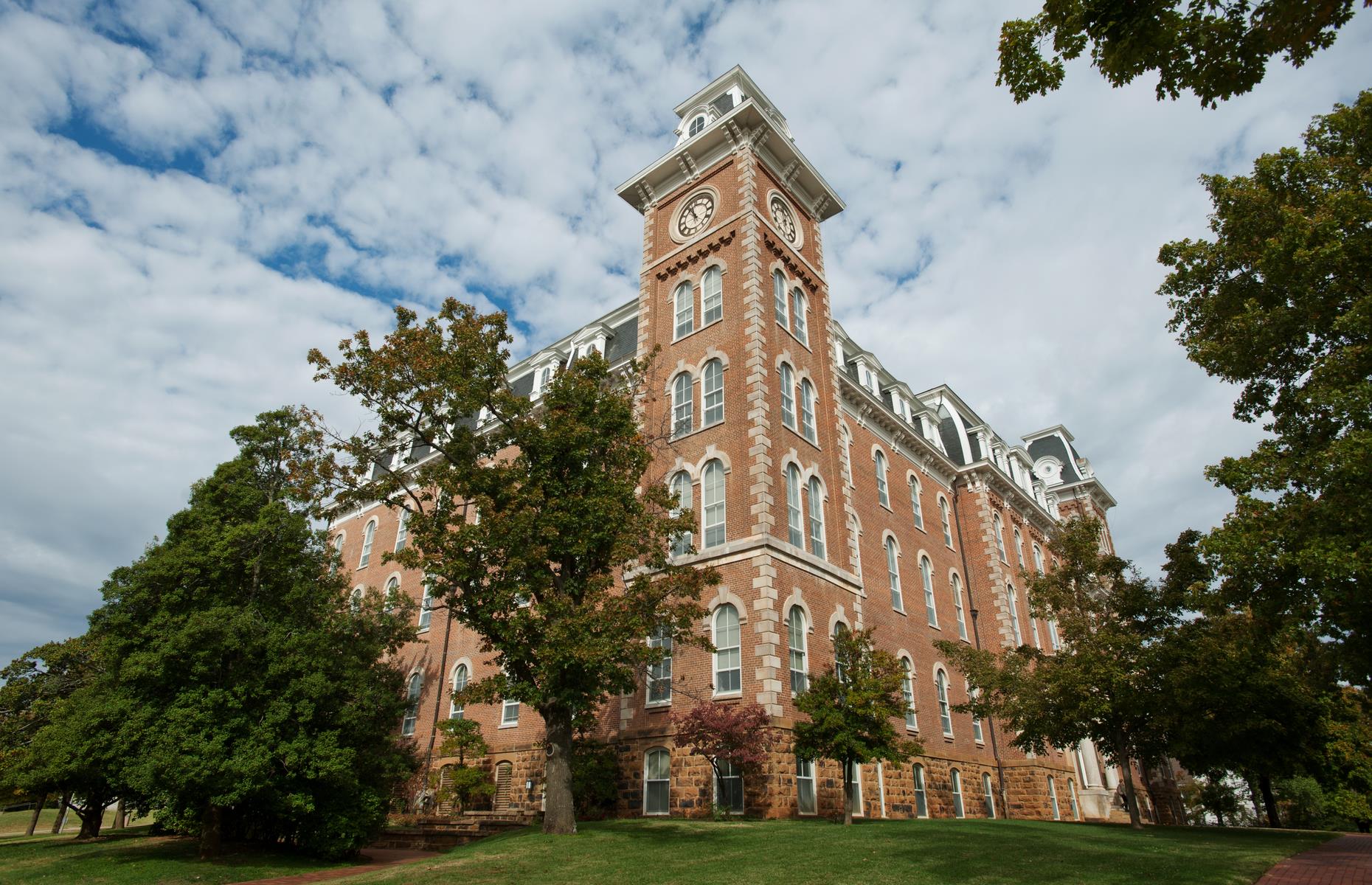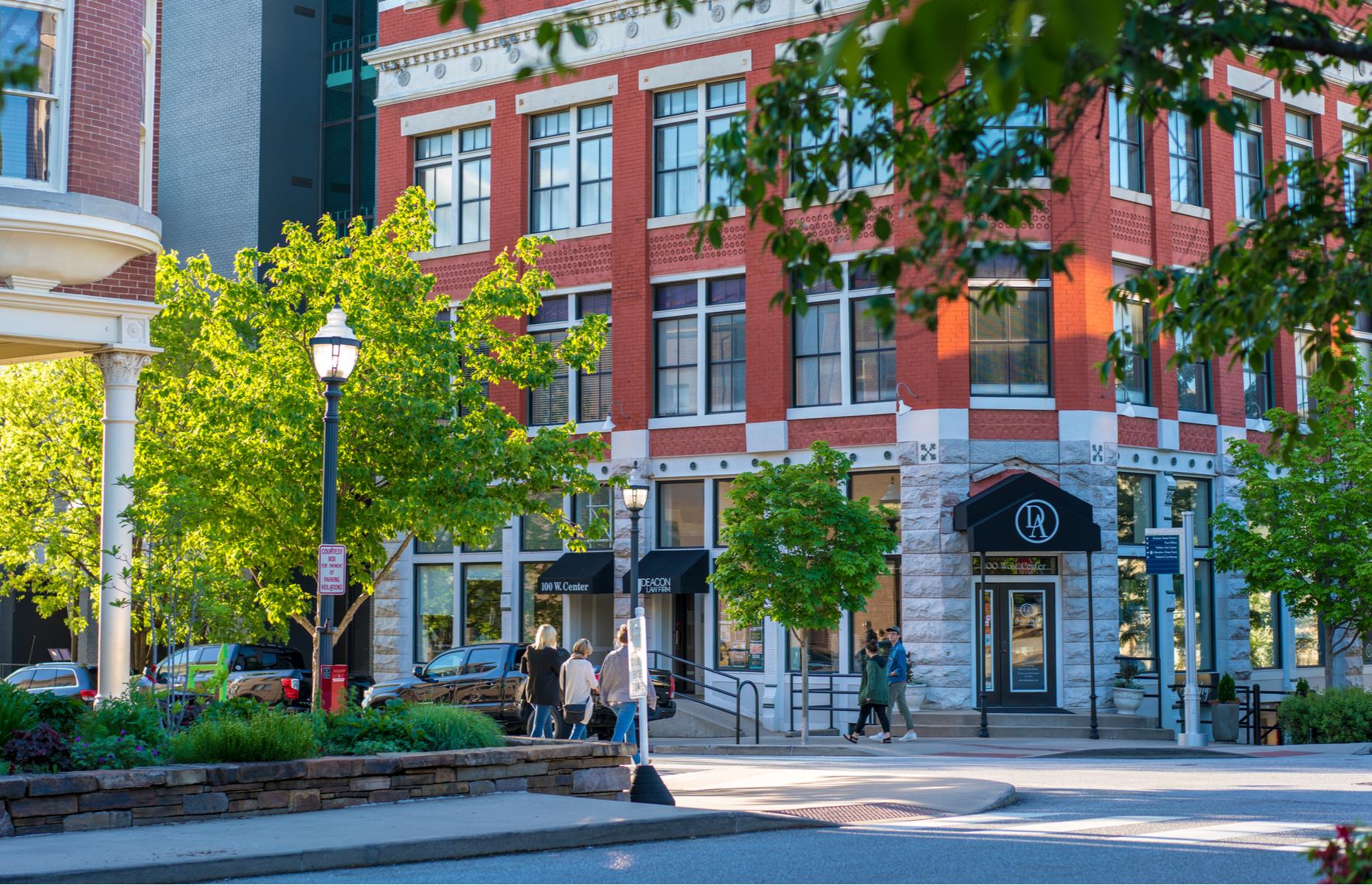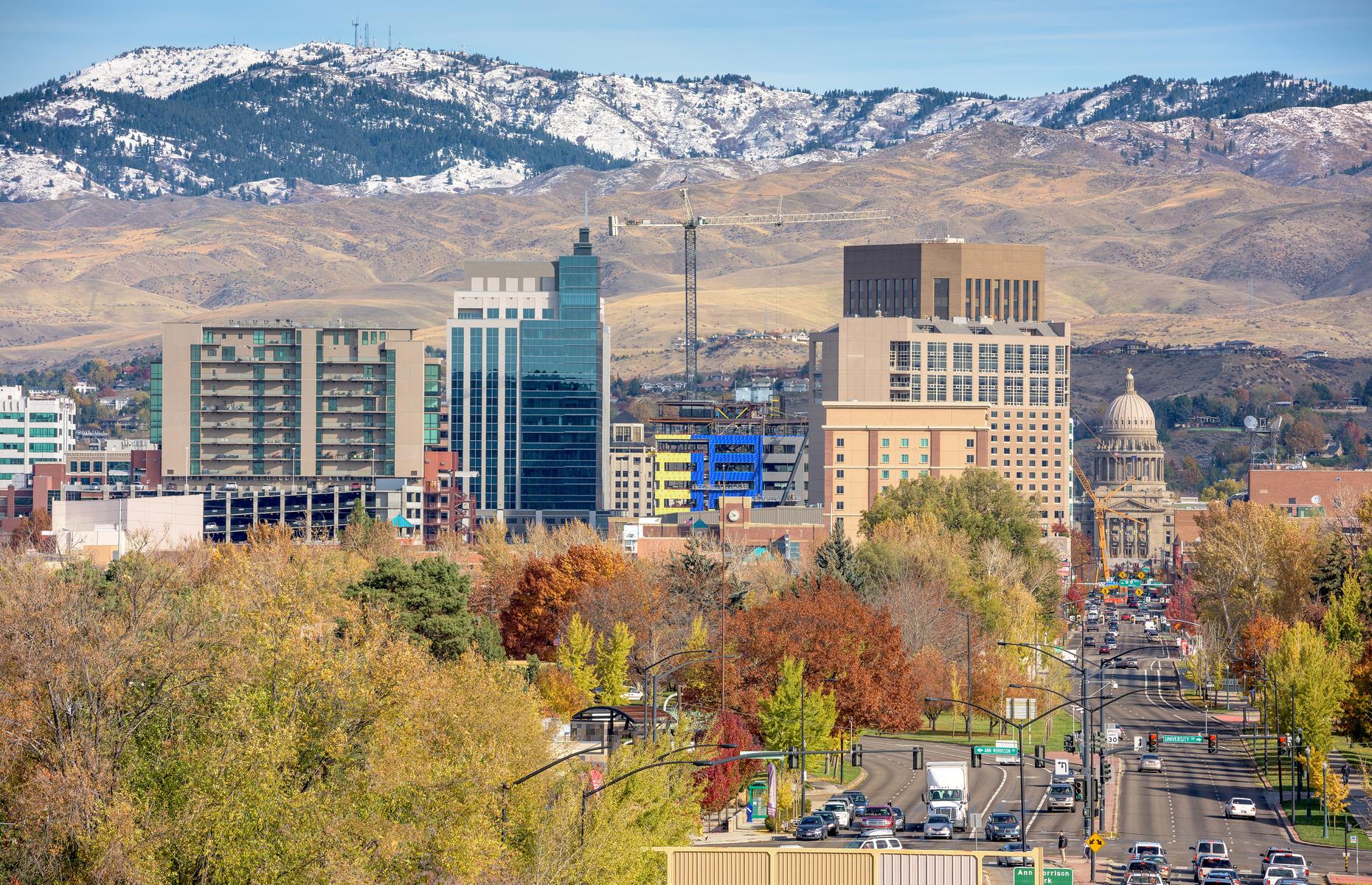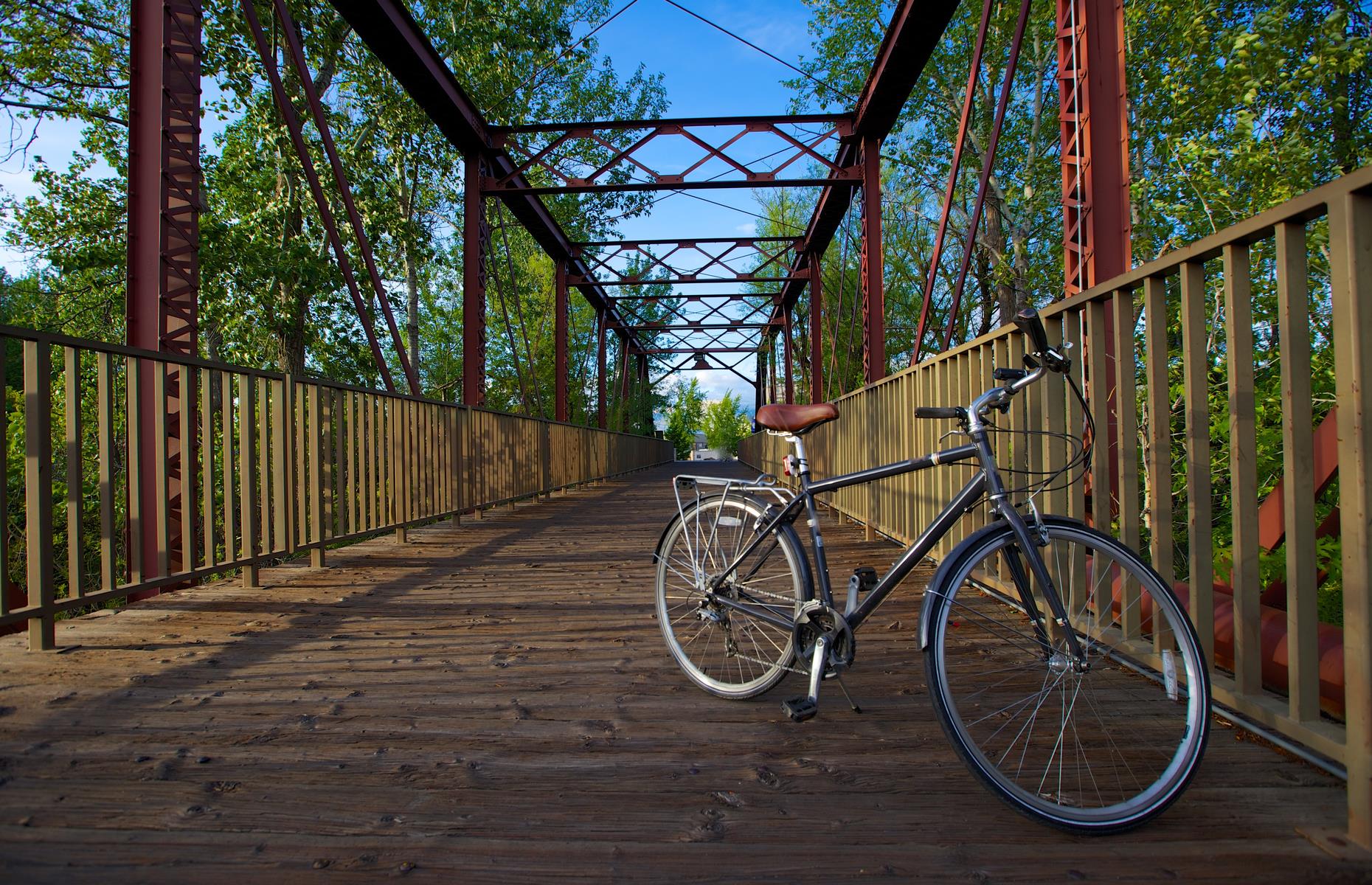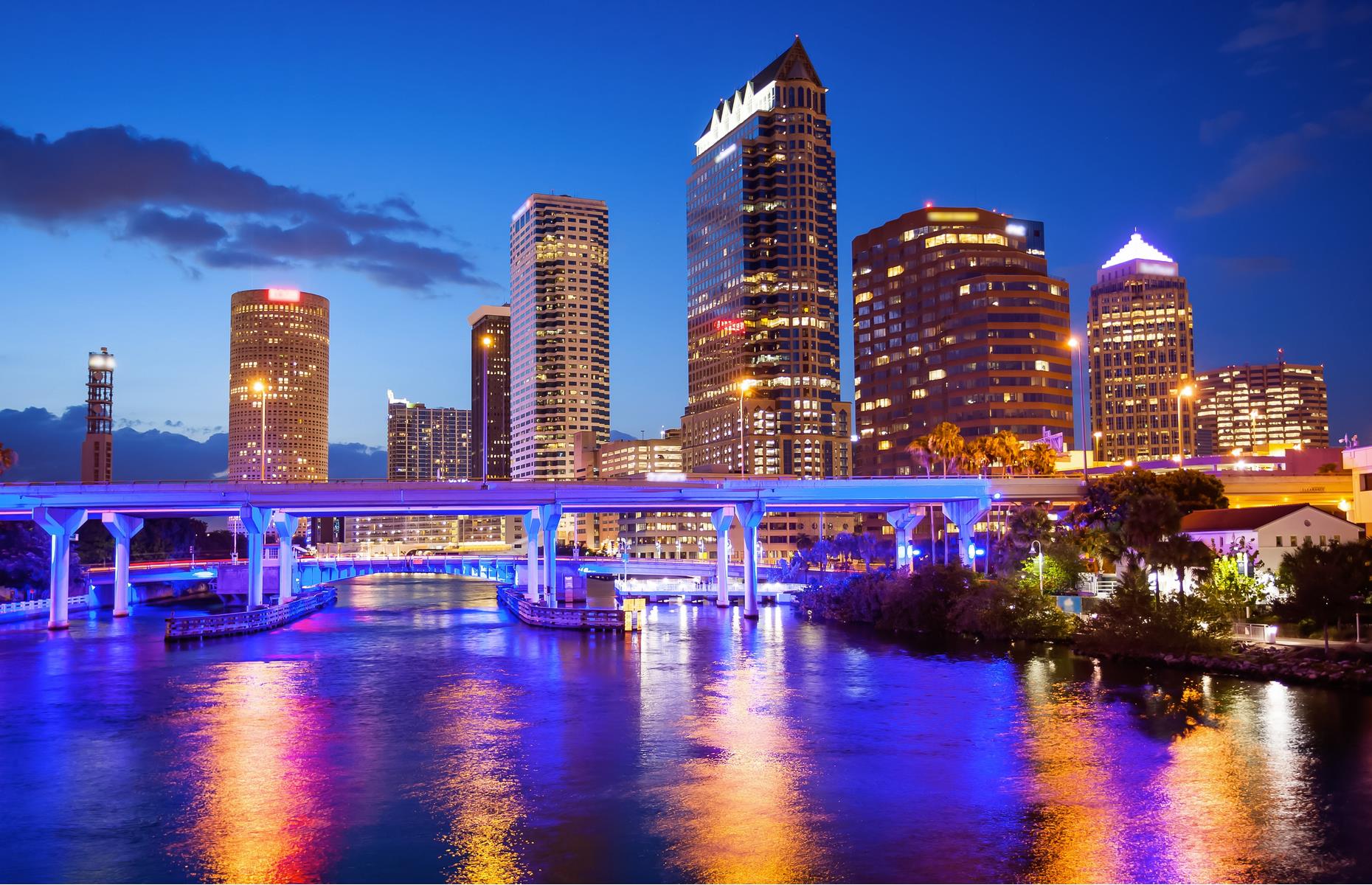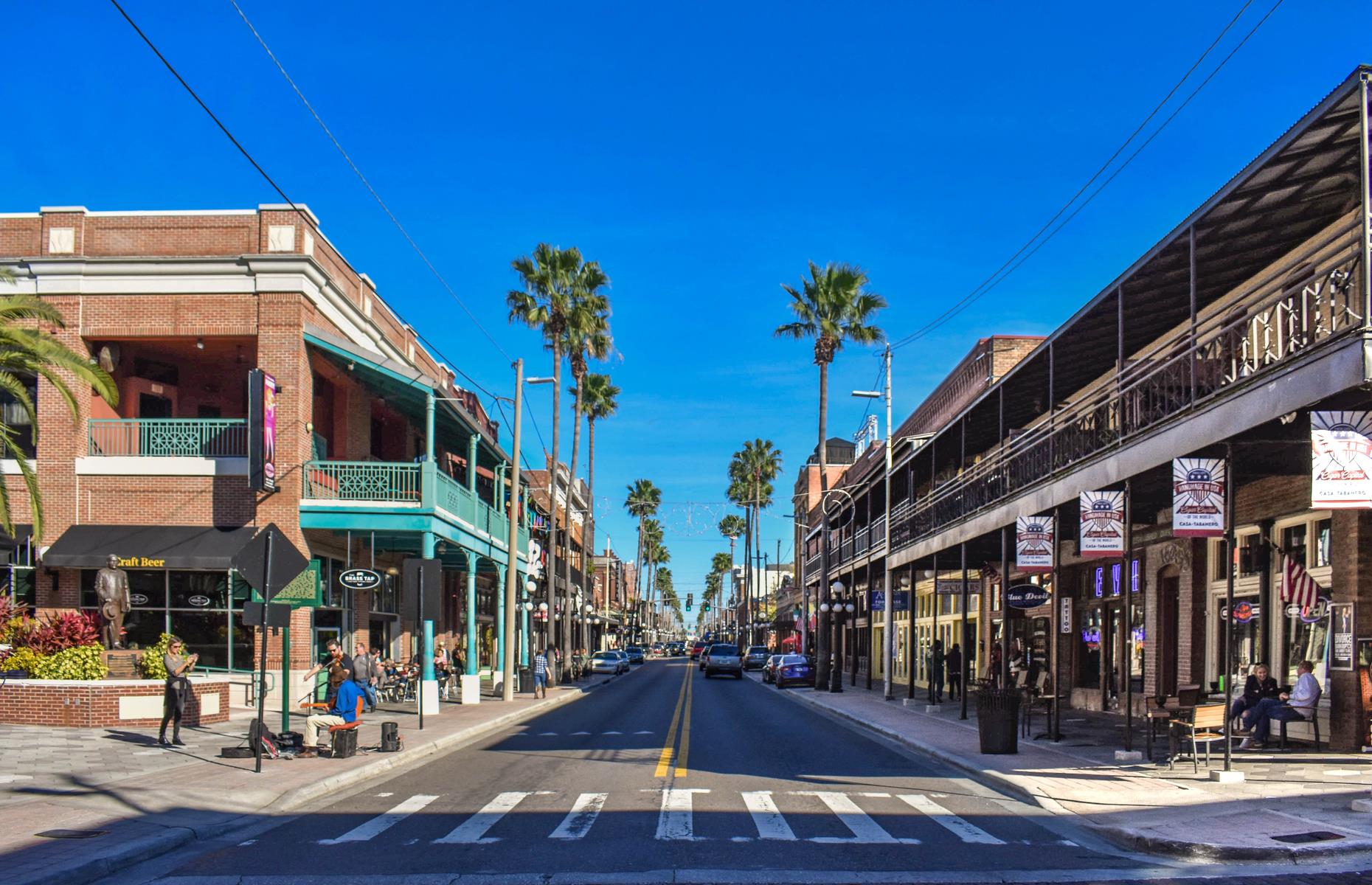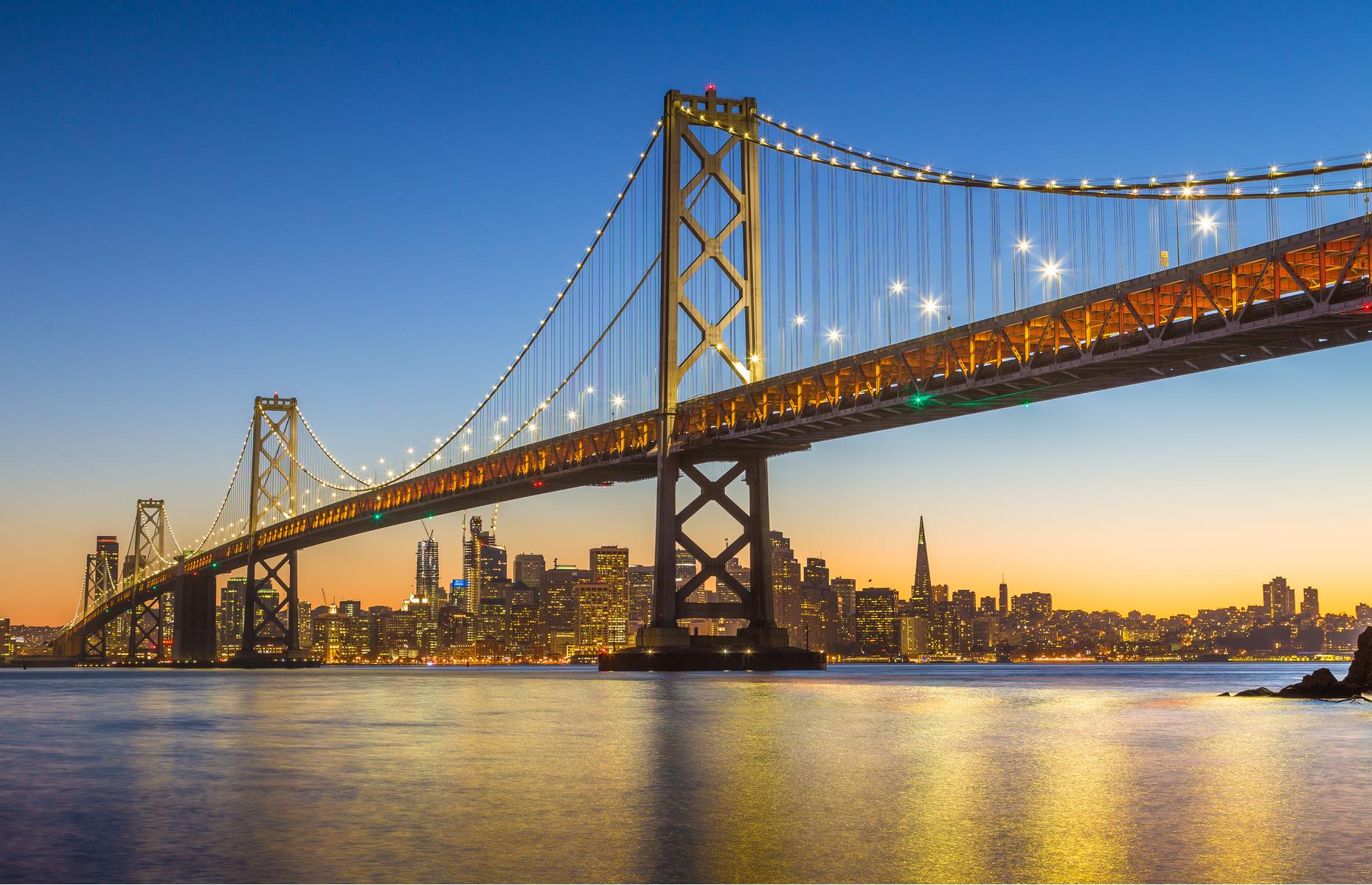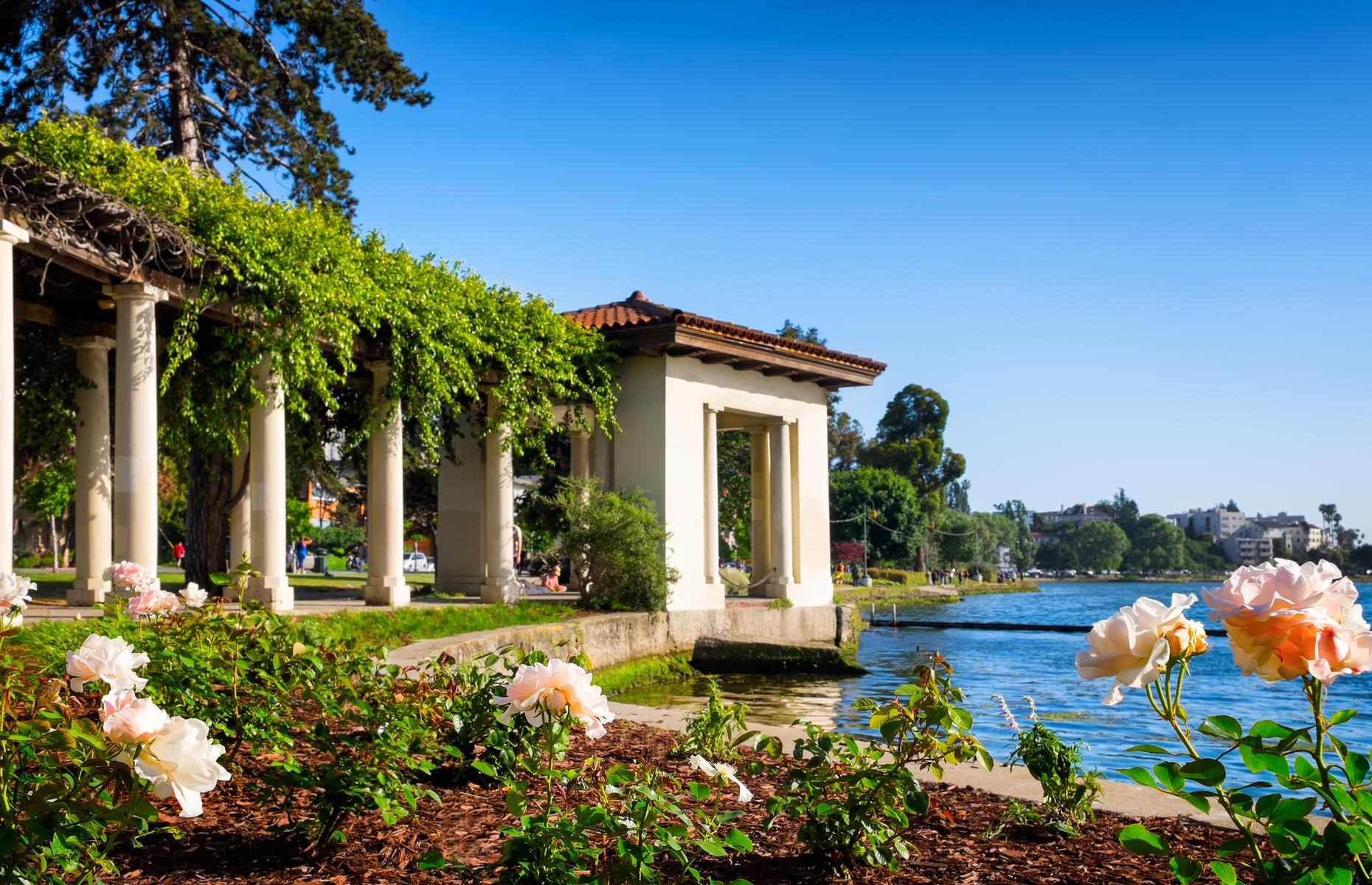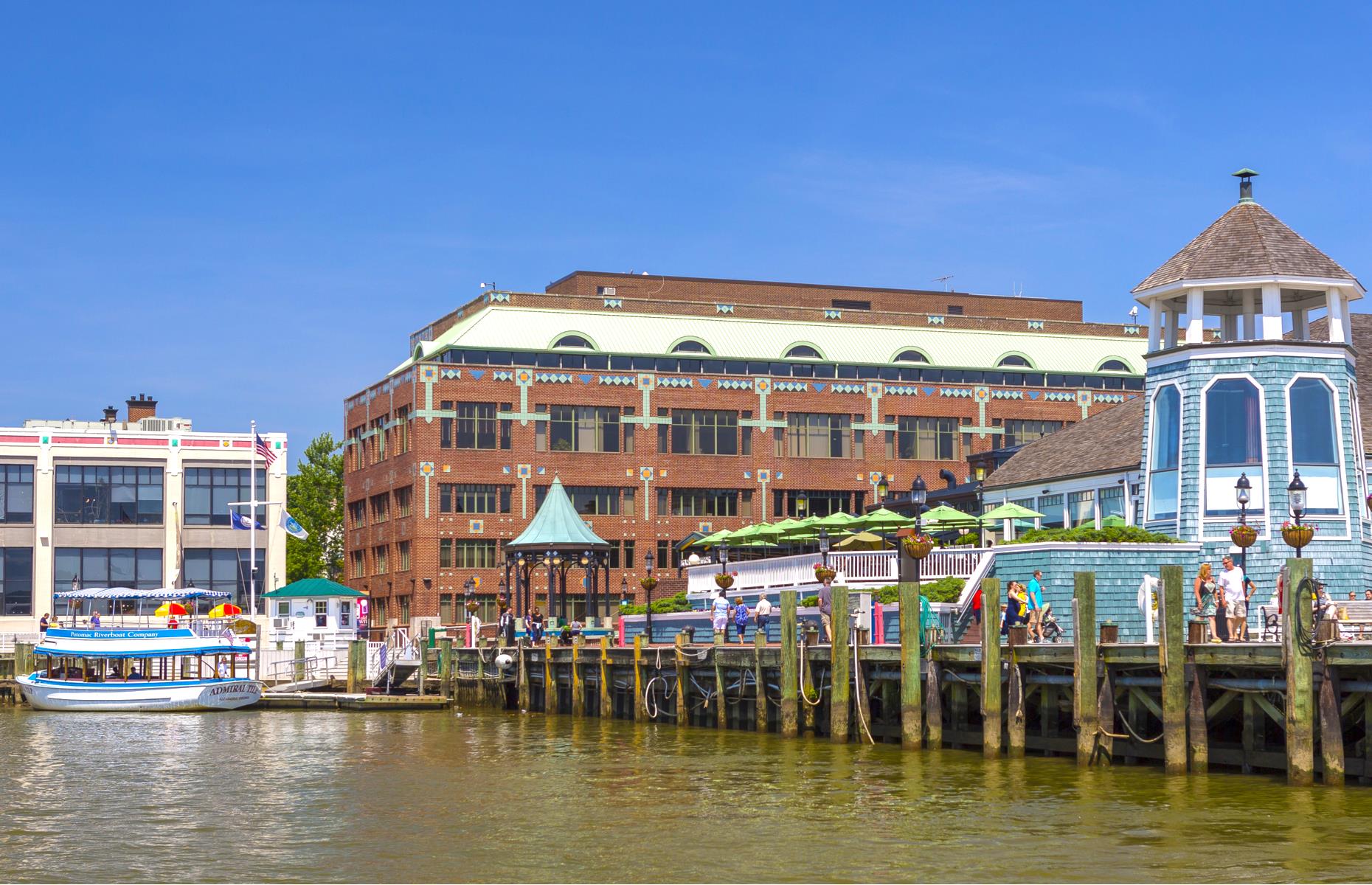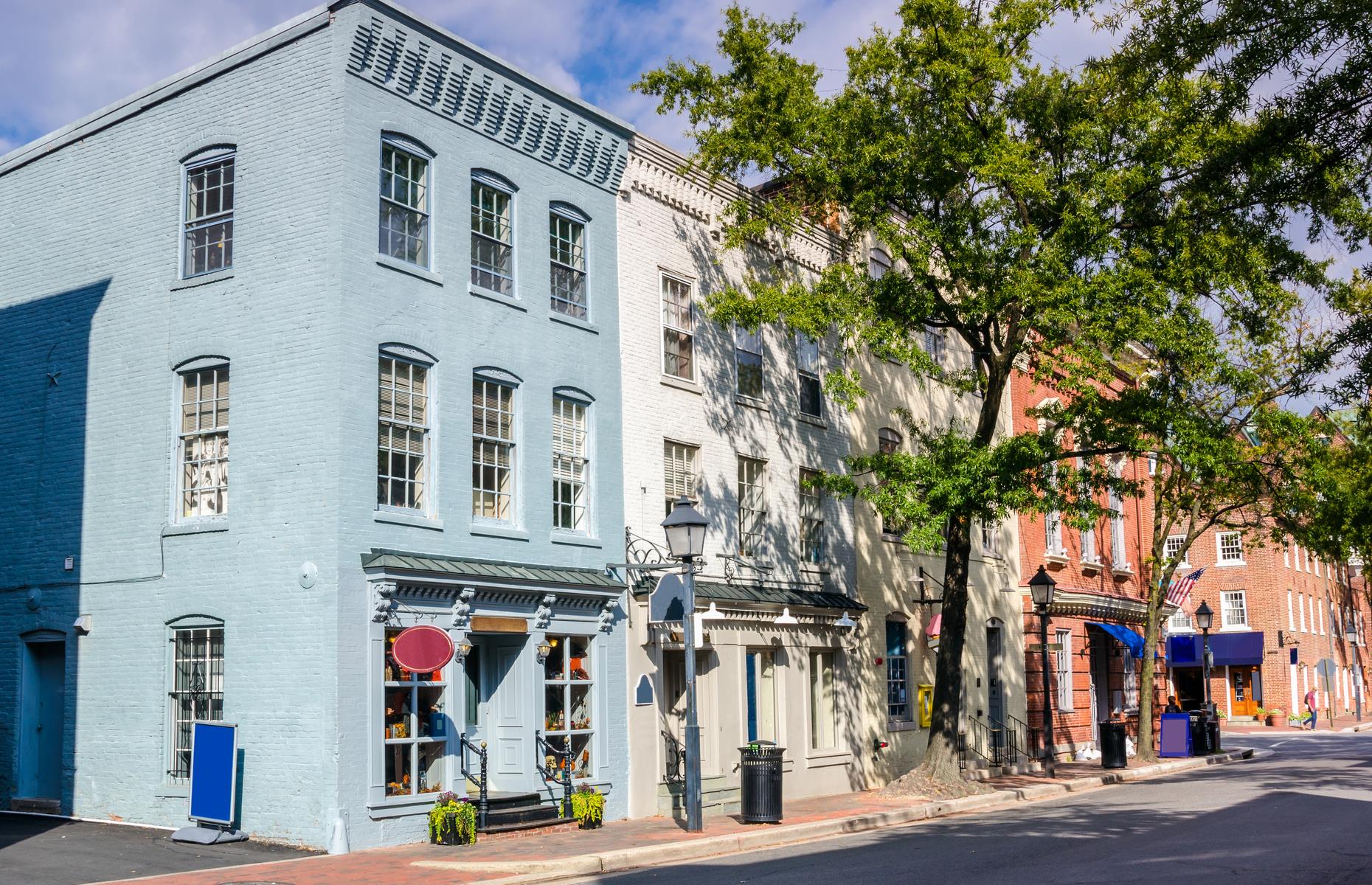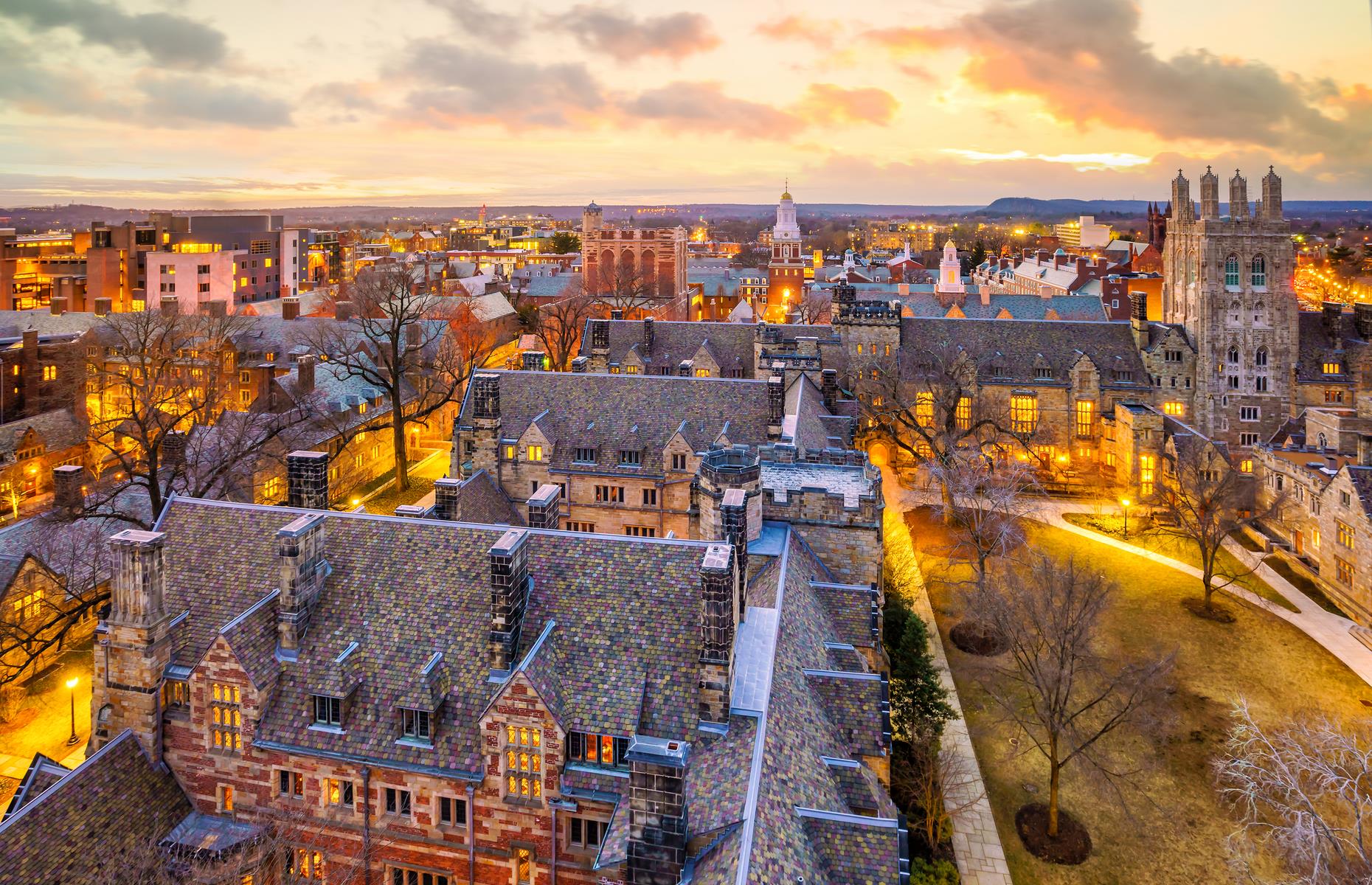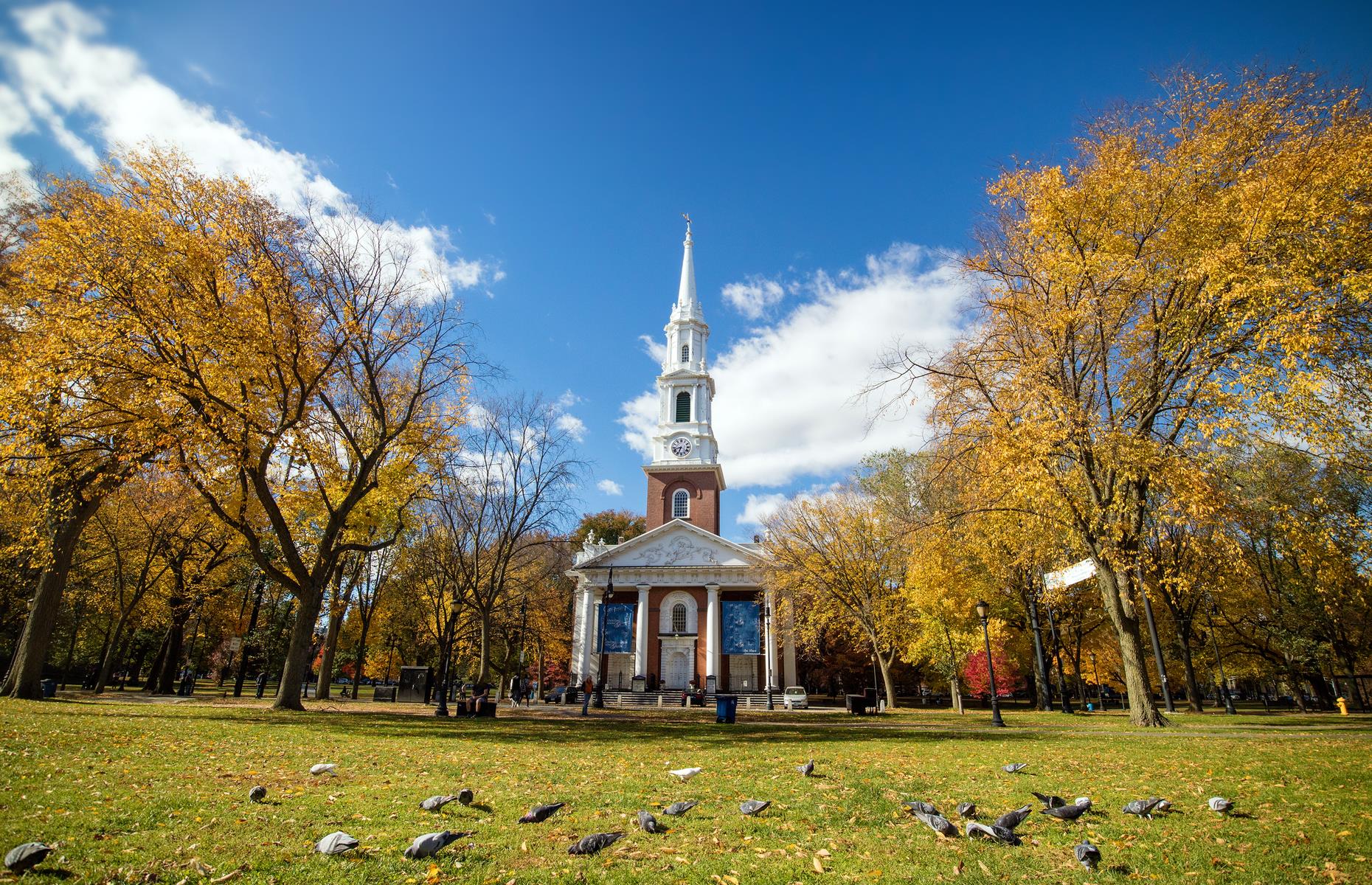 Underrated city breaks in the USA
Visitors to the US tend to flock to the same handful of big cities: San Francisco, New York, Las Vegas, LA… These behemoths do have the culture, nightlife and general air of excitement to justify their popularity, but most travelers will be looking to escape the crowds right now, and the US has many more cities to discover. Here we reveal some of America's most underrated yet utterly brilliant cities. Just remember to check state travel advisories before you go. 
San Luis Obispo, California
Halfway between Los Angeles and San Francisco, San Luis Obispo – or SLO as the locals call it – is a wonderful, walkable city. It's a popular stop for those on the classic Pacific Coast Highway road trip, though the craft beer scene, live music bars, organic restaurants and cute boutiques lend themselves to a few days of exploration. Be sure to check the opening status of individual outlets before you head out.
San Luis Obispo, California
Diverse downtown attractions range from art museums and the 18th-century Mission San Luis Obispo de Tolosa to Bubblegum Alley, whose walls are 'decorated' with balls of gum. SLO also happens to be right in the midst of wine country, with the Edna Valley easily explored by bike or guided tour (check for availability) and Paso Robles' 200-odd wineries less than an hour away.
Indianapolis, Indiana
Indiana's state capital has more war monuments than any US city outside Washington DC, with memorials to Second World War naval ship USS Indianapolis and First World War soldiers among the most notable. It balances all that history with more modern attractions too, from craft beer spots to a dining scene replete with Mexican cuisine and barbecue joints.
Indianapolis, Indiana
Fountain Square is perhaps the hippest neighborhood in Indianapolis, with art galleries, craft workshops and trendy brunch restaurants. It's the top spot for nightlife too, usually boasting everything from burlesque shows to retro dance halls. The city also has the world's biggest museum for youngsters, the Children's Museum of Indianapolis (open with advance tickets required).
San Antonio, Texas
Just over an hour's drive from hip Austin, San Antonio has blossomed in the past few years. The city is a mainstay in the business and conference world and is becoming an increasingly appealing option for tourists, who are drawn to its riverfront and historical sites.
San Antonio, Texas
San Antonio's most famous landmark is the Alamo, an 18th-century mission where an infamous battle between Texan and Mexican soldiers took place. But the best place to be is by the city's waterfront, strolling along the 15-mile (24km) River Walk. The route links downtown with districts including Pearl, a disused brewery reinvented as the city's coolest neighborhood, with boutiques, restaurants, a food hall and chic Hotel Emma.
Portland, Maine
It may not be the most famous Portland in the US (that would be across the country in Oregon), but this small, walkable city is a contender when it comes to art, food and nightlife. It's blessed with a waterfront setting and it makes the most of it.
Portland, Maine
Many of the most popular craft brew pubs and cocktail bars are along the cobbled streets of the Old Port. The city has a thriving art scene too, from tiny galleries to Portland Museum of Art's enviable contemporary collections, which include works by Monet, Warhol and Hopper (advanced, timed tickets are currently required).
Homer, Alaska
Homer would be worth a visit even if it was completely deserted. Its setting, with one side facing Kachemak Bay and the other gazing at glaciers, is ruggedly, heart-stoppingly gorgeous. It so happens that it isn't completely deserted, and everything in the small city is utterly charming.
Homer, Alaska
The boardwalk along the 4.5-mile (7km) Homer Spit has art galleries, souvenir shops, beaches and a historic ship graveyard. It's also known for halibut fishing, and seafood unsurprisingly dominates the dining scene. Glacier Bear Wines, where visitors can try fruit wines made from locally sourced berries, is another popular spot. Note that visitors to Alaska must currently provide proof of a negative COVID-19 test before entering the state – find up-to-date details here.
Athens, Georgia
Savannah isn't the only Georgian city dripping with history and Spanish moss. Laid-back Athens may be smaller and less famous, but we reckon that's a plus: it means more room to admire the views. And they are worth admiring, from the University of Georgia – one of the oldest state universities in America – to the distant, misty outline of the Blue Ridge Mountains.
Athens, Georgia
Like most college towns, Athens typically buzzes with nightlife and thrums with live music. Creature Comforts Brewing Co usually hosts concerts and other events in its beer garden (though check the website for current updates), while concert hall Georgia Theater is generally the spot for big-name acts. Many events have sadly been postponed or canceled due to COVID-19, so keep an eye on the website for upcoming gigs. Now discover America's best long-weekend escapes.
Montgomery, Alabama
Montgomery's uncrowded streets are packed with layers of US history. Hank Williams, one of the world's earliest country music stars, began his career here and is commemorated by a jaunty bronze statue and a museum. Nearby, on Dexter Avenue, Rosa Parks famously refused to give up her bus seat in December 1955.
Montgomery, Alabama
Martin Luther King Jr began his church career in Montgomery. Visitors can usually tour Dexter Avenue Baptist Church where he was pastor, and he later led protesters through town on the 54-mile (87km) march from Selma. (The church is temporarily closed, but check for updates.) A more recent addition to the Civil Rights Trail here is the National Memorial for Peace and Justice, which opened in 2018 as a stark and sobering reminder of those murdered by lynching.
Boulder, Colorado
Boulder is a dream for outdoorsy types with a love of art – and that's exactly who the city typically attracts. Like Denver, its downtown streets are set against a dramatic mountainous backdrop, in this case the Flatirons. The slanted sandstone formations, laced with hiking trails, are visible from pretty much everywhere in the city.
Boulder, Colorado
Downtown has many charms too, and all the usual offerings of a hip university city. There are regular farmers' markets, innovative restaurants and, of course, craft breweries. There are also the boutiques, cafés and art galleries of Pearl Street Mall, an open-air pedestrianized shopping spot spread across four blocks. (It's a good idea to double-check opening times before you head out.)
Fayetteville, Arkansas
Chances are you've never heard of Fayetteville. If you have, you probably don't want everyone to know about its quirky charms. It's home to the hilltop, Gothic-style University of Arkansas (pictured), surrounded by landscaped grounds. And this outdoorsy city isn't short of green space. There are more than 50 parks, nature reserves and gardens, including the Botanical Garden of the Ozarks, which has a butterfly house amid 40 acres of blooms – it's currently open with updated hours.
Fayetteville, Arkansas
The downtown is charming, with several walkable blocks of brick buildings housing craft breweries, diverse restaurants, artisan crafts stores and galleries. Quirky spots include the labyrinthine Dickson Street Bookshop, which stocks many rare and out-of-print tomes (masks are required). Love this? Check out the best crowd-free spots to see fall in the US.
Boise, Idaho
There's more to Idaho than potatoes (although we highly recommend a visit to the Idaho Potato Museum in Blackfoot). The state capital, Boise, is a mash-up of live music, theater, art and green spaces, with a series of tree-shaded trails and parks stretching along the riverfront.
Boise, Idaho
Boise has become a hot spot for jazz, typically hosting the Gene Harris Jazz Festival in spring (check the website for 2021 updates). Even the Idaho Botanical Garden holds gigs during its Outlaw Field Summer Concert Series – this season's events were impacted by COVID-19, but keep an eye on the site for details of next year. Beyond the sounds, there are art galleries, breweries and hiking trails, including those in the hills of nearby Boulder-White Clouds Wilderness.
Tampa, Florida
Tampa has long been overshadowed by its famous neighbors – namely, Walt Disney World, Busch Gardens and Universal Orlando. But this refreshingly cosmopolitan city deserves to be more than just a base for visiting the theme parks. Its downtown has been developed with residents, rather than tourists, in mind and it shows.
Tampa, Florida
The Riverwalk, a raised walkway along the Hillsborough River, connects neighborhoods with downtown highlights such as the Tampa Museum of Art (open at 50% capacity) and Florida Museum of Photographic Arts, which is housed in a striking white cube. There's also a free streetcar to Ybor City, a hub of Cuban culture (and home of the meat-packed Cuban sandwich) that was founded by cigar magnates in 1885.
Oakland, California
It can be tough having a beautiful neighbor. Just ask Oakland, which has long languished in the shadow of hilly, hippy, hedonistic San Francisco. Yet, in recent years, its quirky charms have drawn deserved attention.
Oakland, California
Jack London Square is one of the most vibrant neighborhoods. Named for the White Fang author, who frequented the area, it hugs the waterfront and typically hosts farmers' and crafts markets, outdoor cinema nights and live music (see here for the latest events). Nearby Uptown has Art Deco theaters and bars, while the city's large and lovely lagoon, Lake Merritt, is circled by parkland and trails. Aside from all this, hanging out in Oakland means visitors get to gaze over the bay at San Francisco's skyline.
Alexandria, Virginia
Chilled-out Alexandria is less than 10 miles (16km) from Washington DC, and plenty of people commute to the capital from this pretty city. It's not hard to see why, either. The tree-shaded streets of the Old Town boast boutiques and gourmet food shops, while the scenic waterfront area sees restaurants serve local oysters and lump crab with Potomac River views.
Alexandria, Virginia
Walkable Alexandria crams in a surprising number of restaurants and The Majestic, with its plush velvet-upholstered booths, is a favorite of the Obamas. Alexandria's presidential connections stretch back further too. George Washington treated it as his adopted hometown when he lived at nearby Mount Vernon. 
New Haven, Connecticut
Yale, one of the world's most revered universities, is the drawcard of this New England city. Visitors can typically explore the inspiring, leafy grounds, whose cultural attractions include the Yale Peabody Museum of Natural History (temporarily closed for renovations) and the Yale University Art Gallery (reopened to the public with special exhibitions requiring timed tickets).
New Haven, Connecticut
Music, architecture and art are the high-achieving city's best subjects. Top attractions include the Shubert Theater (currently offering a range of virtual events), elm-tree lined New Haven Green (pictured) and Grove Street Cemetery with its ornate 19th-century gate. Historic Wooster Square is the neighborhood for delicious pizza and pastries. 
Now discover the best places to relax in your RV this fall
Source: Read Full Article