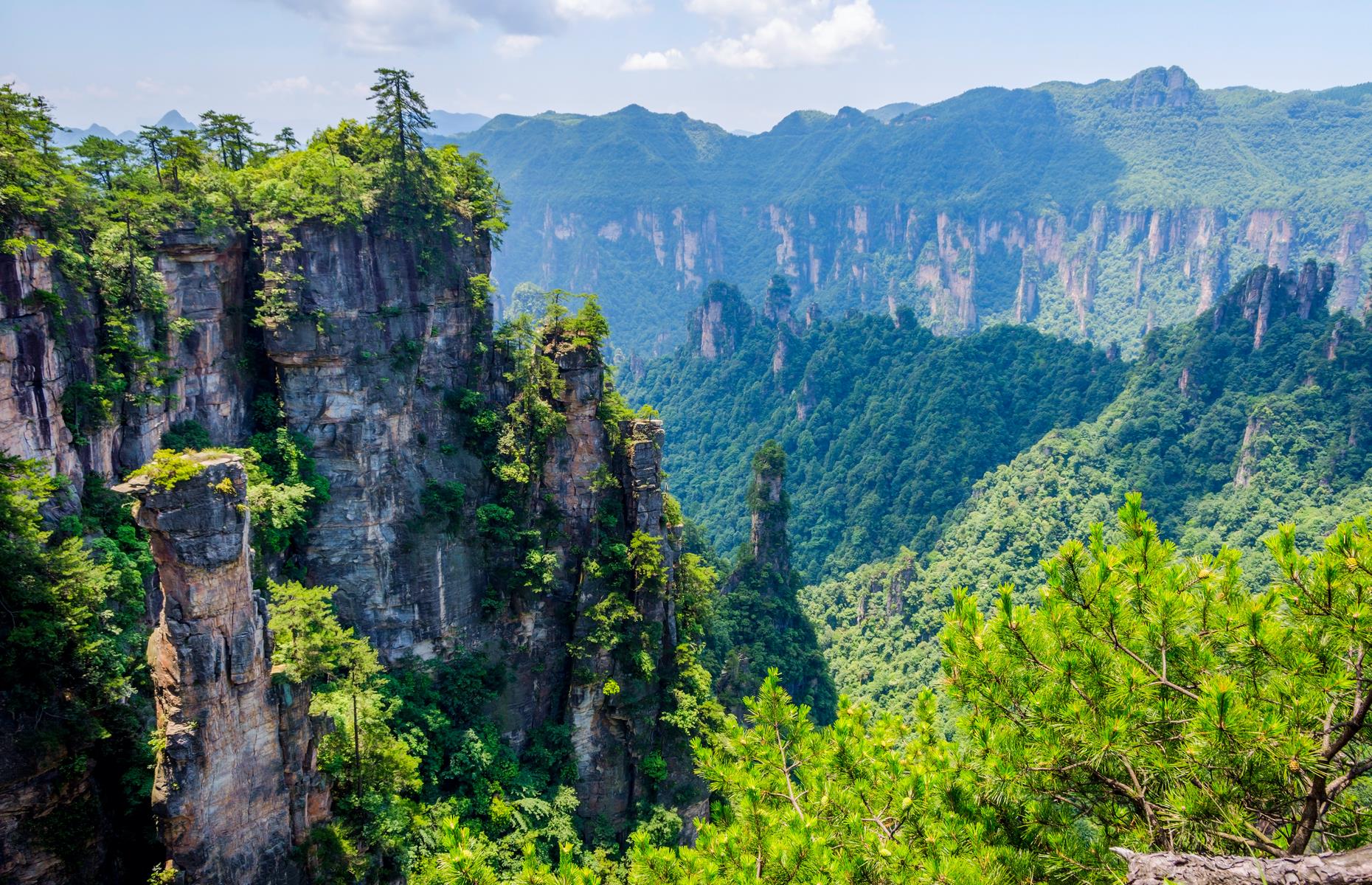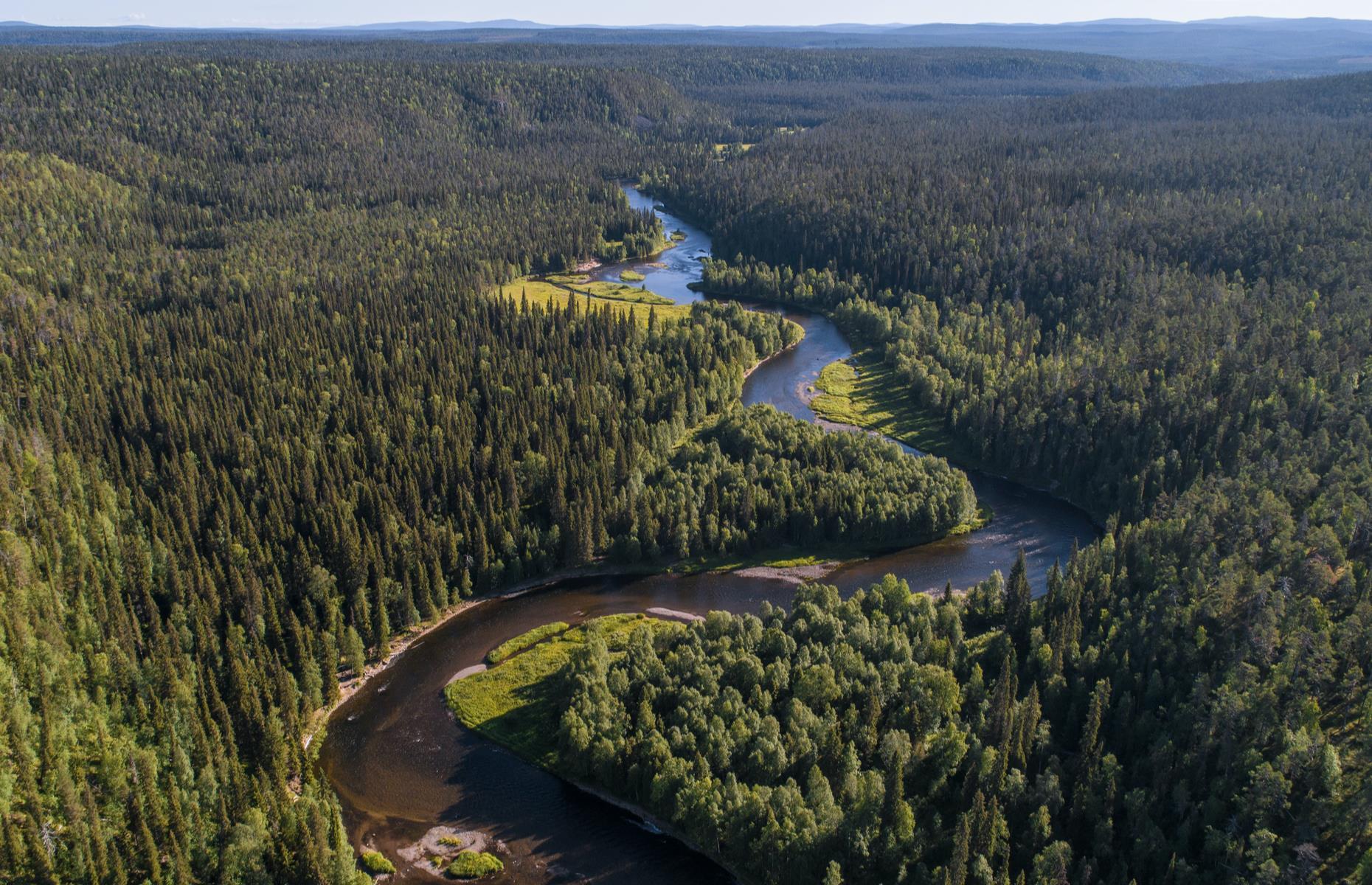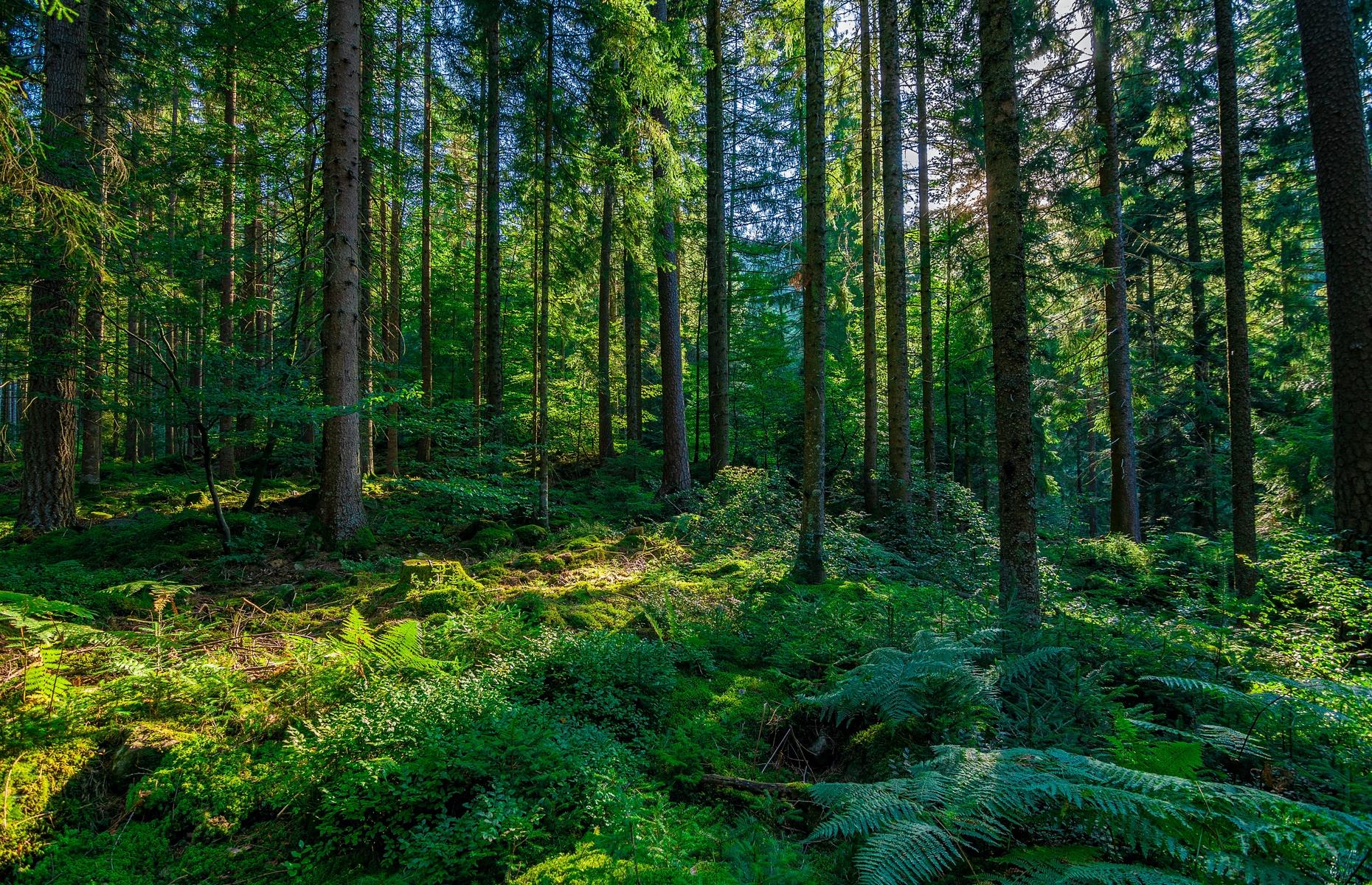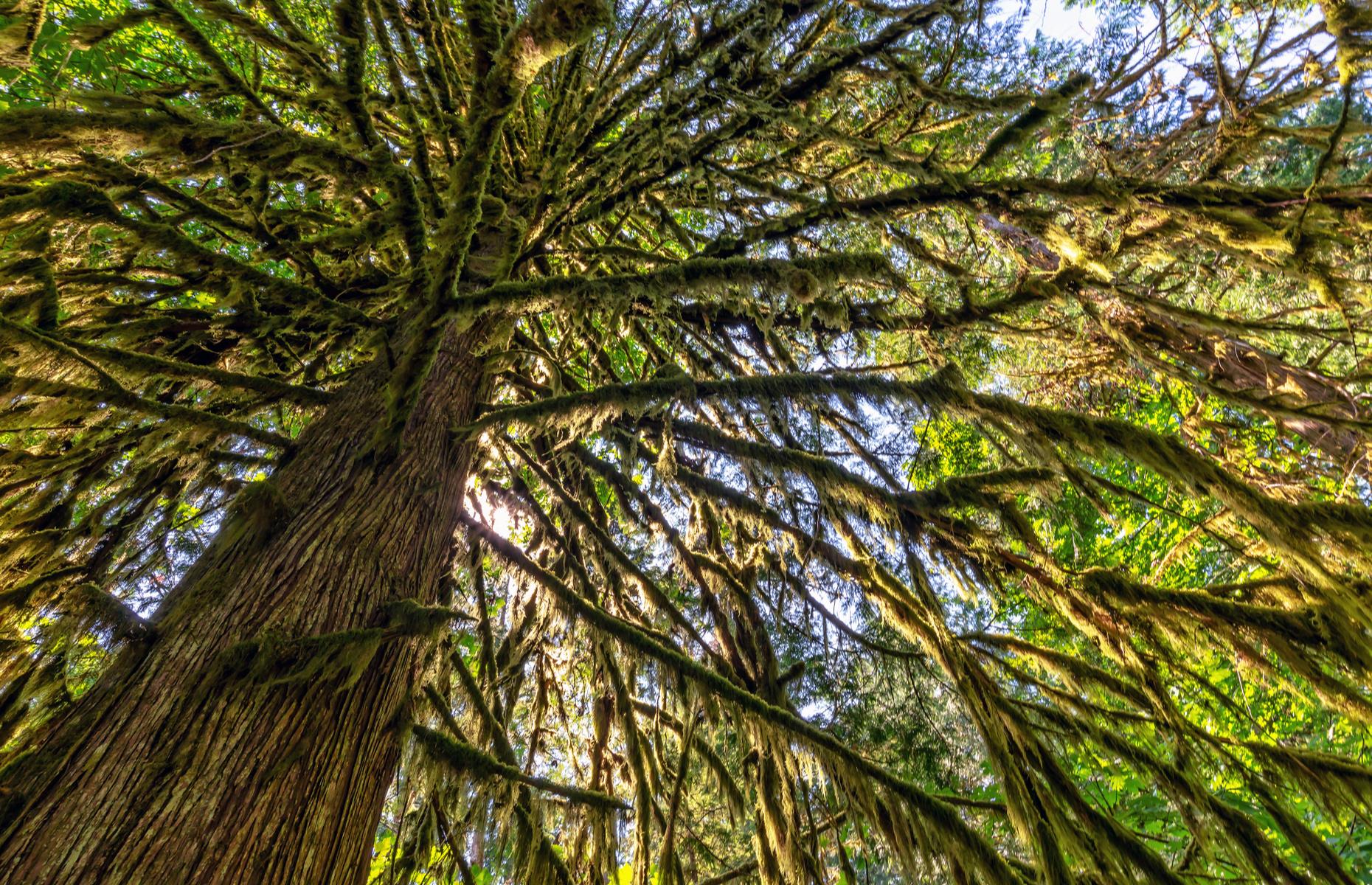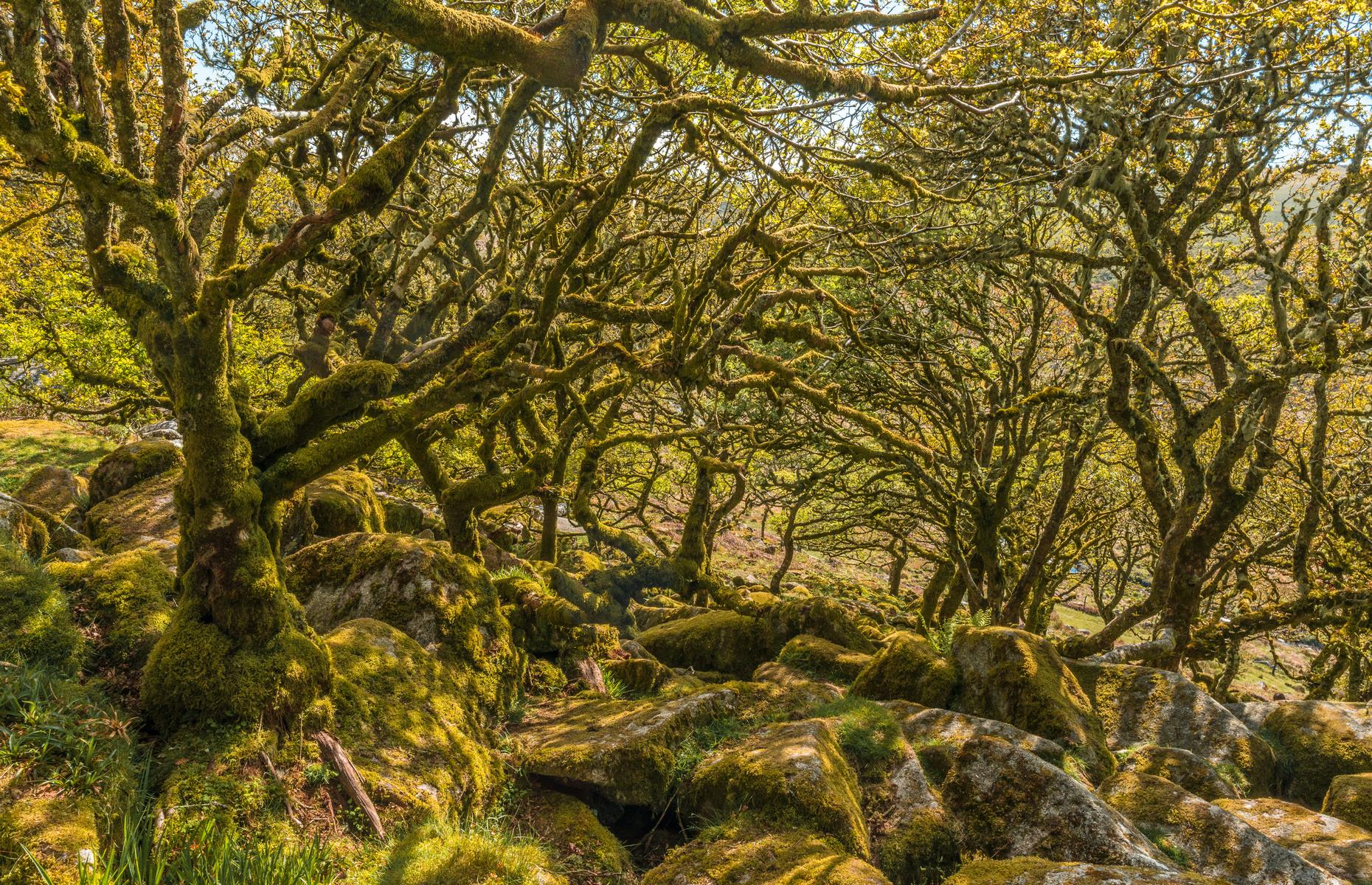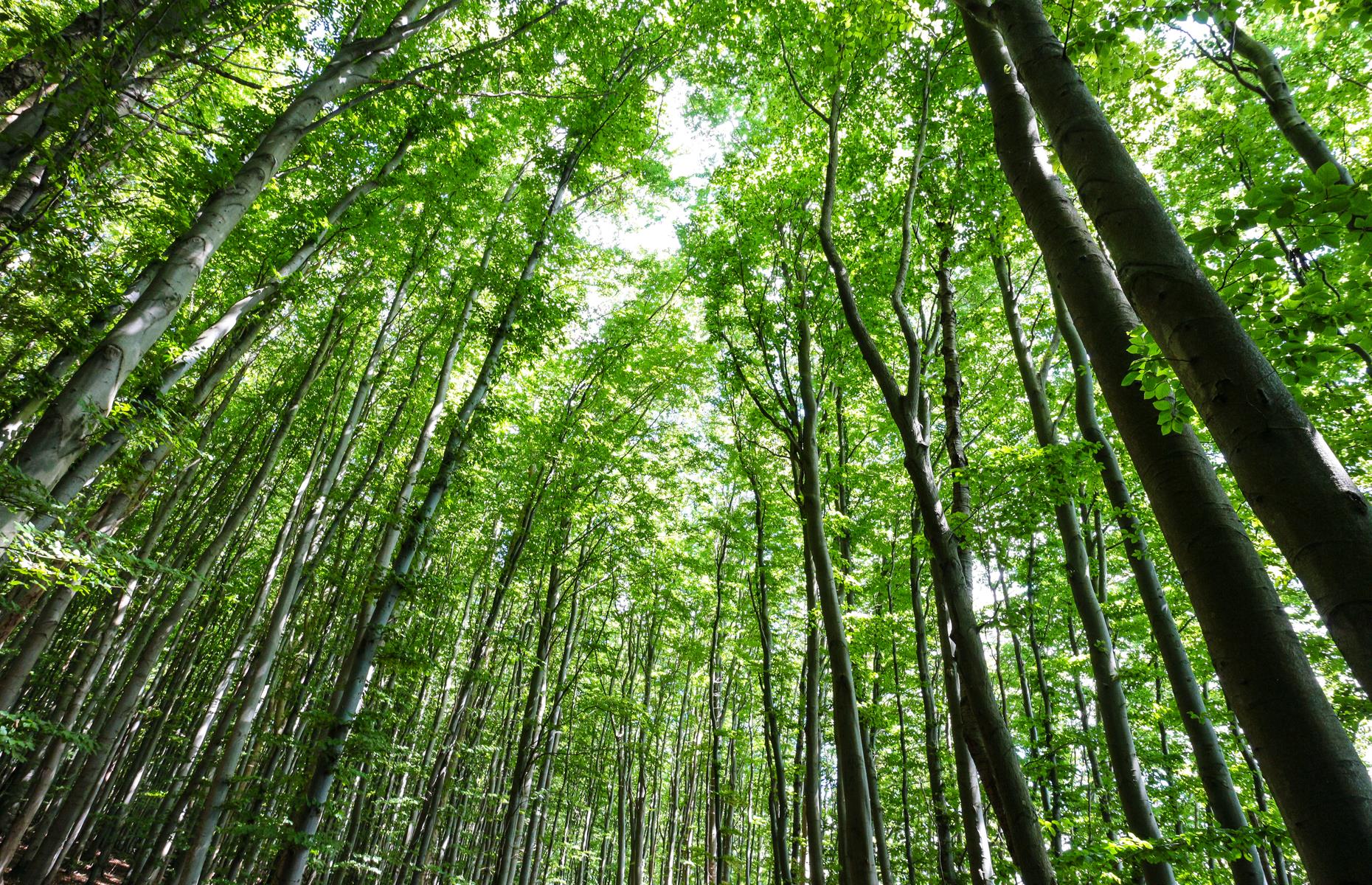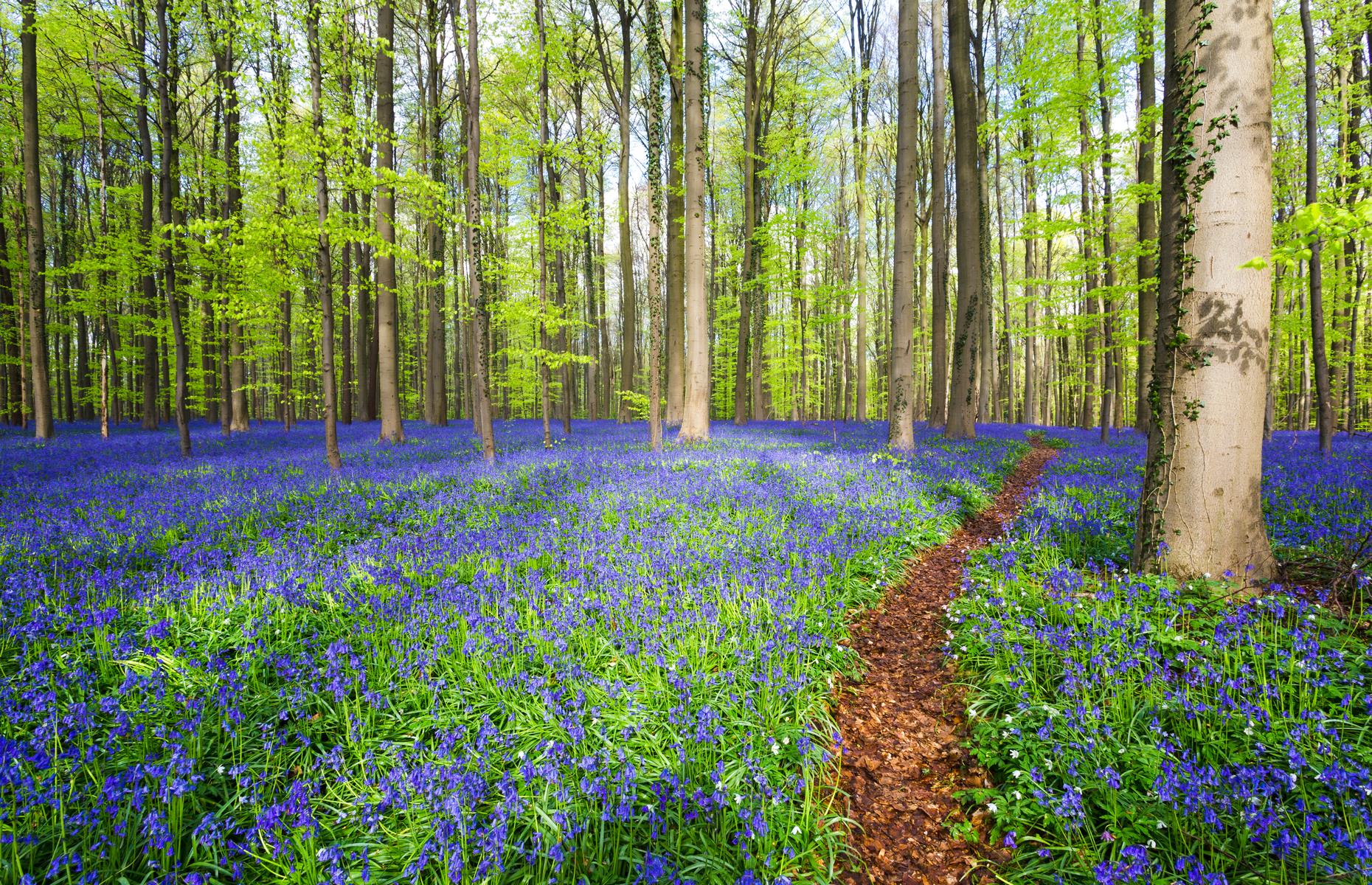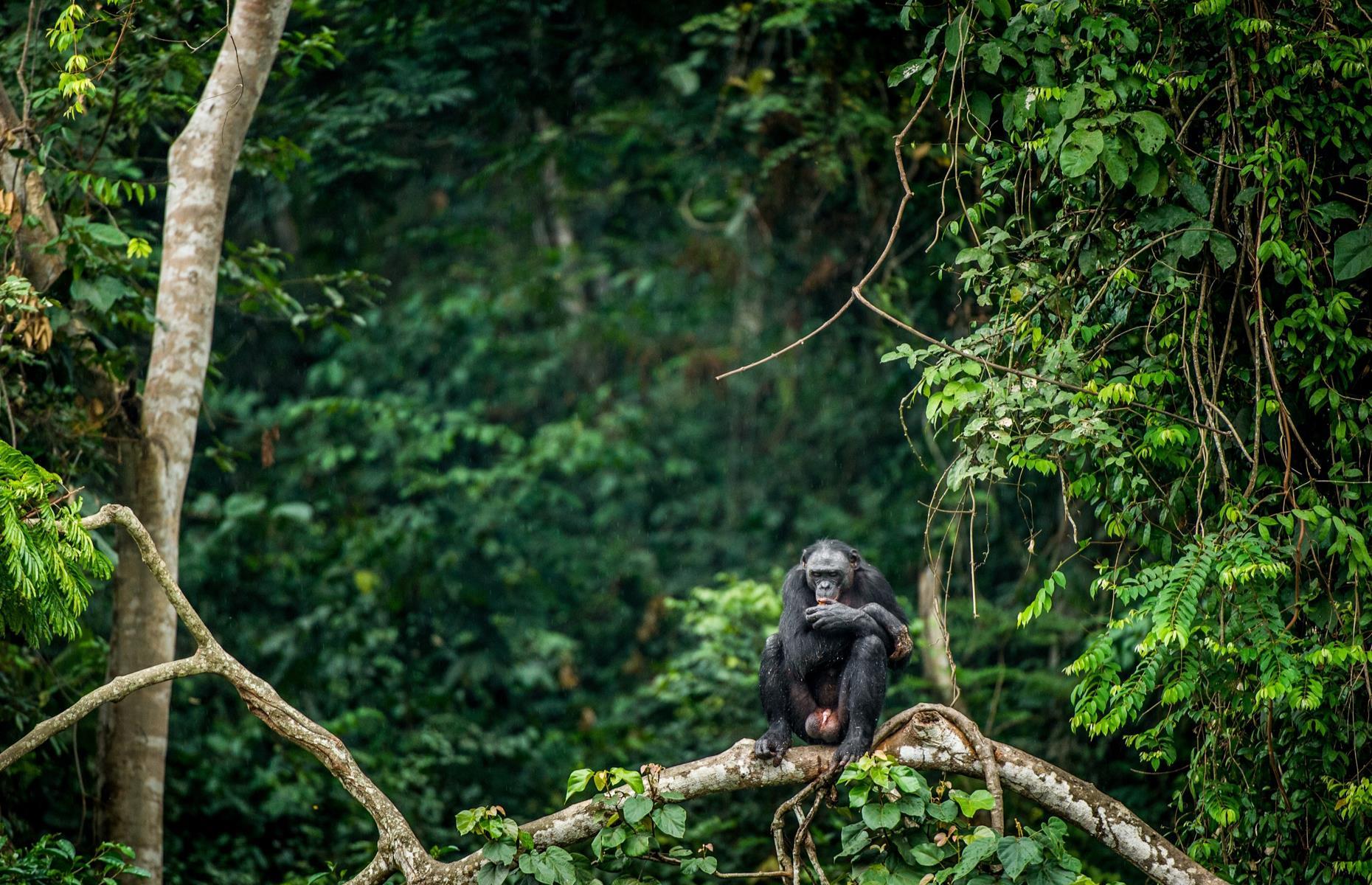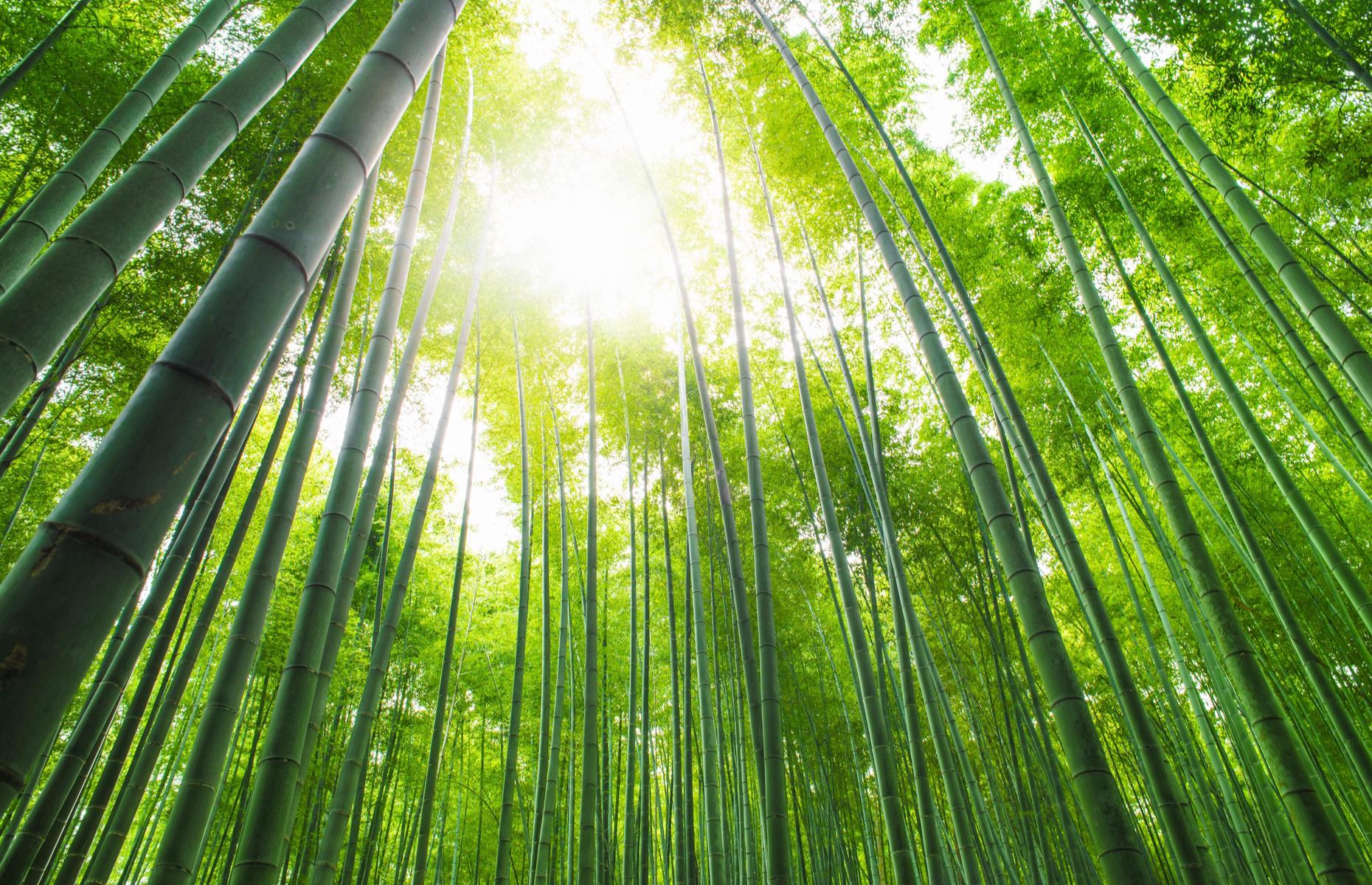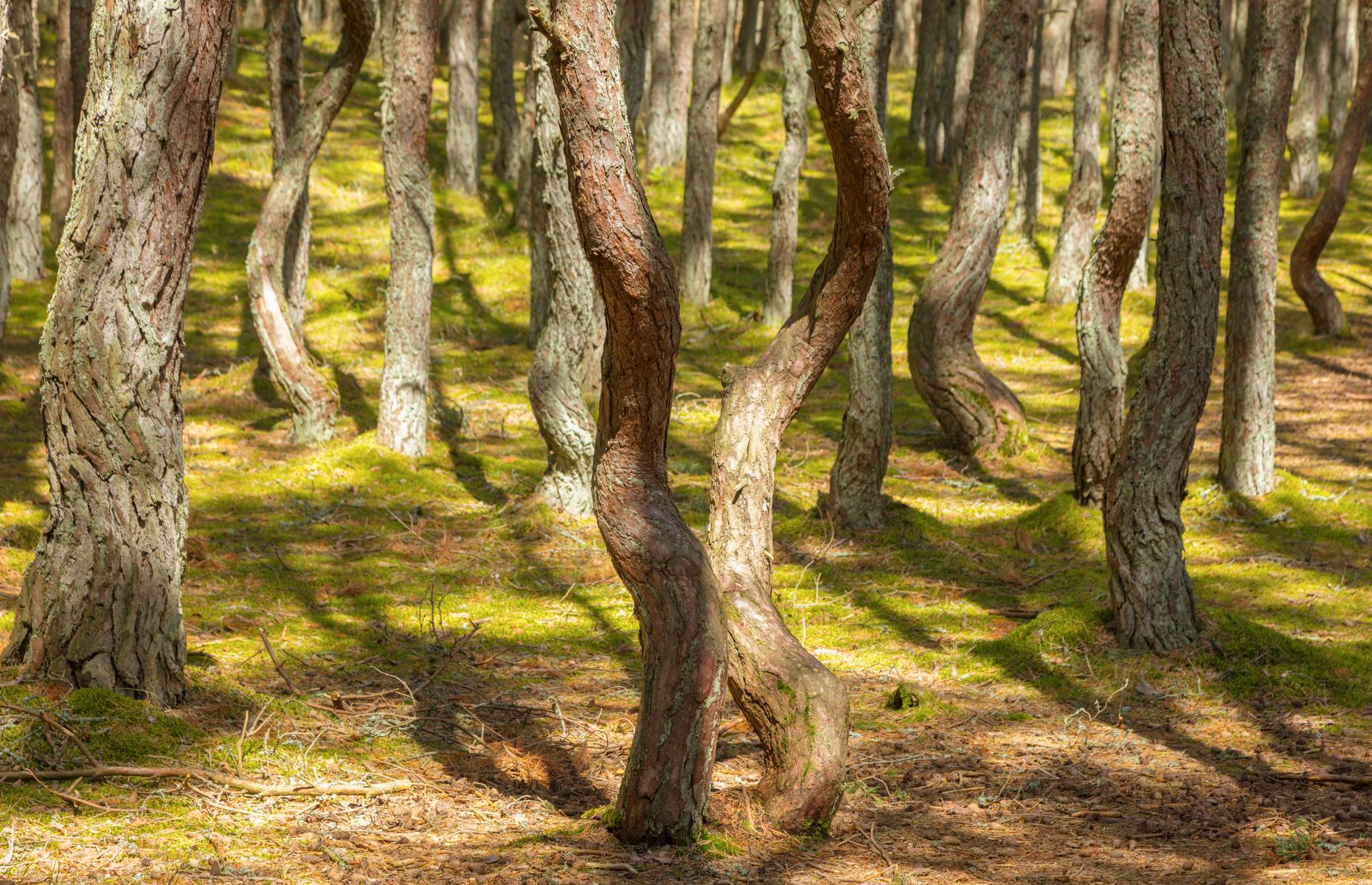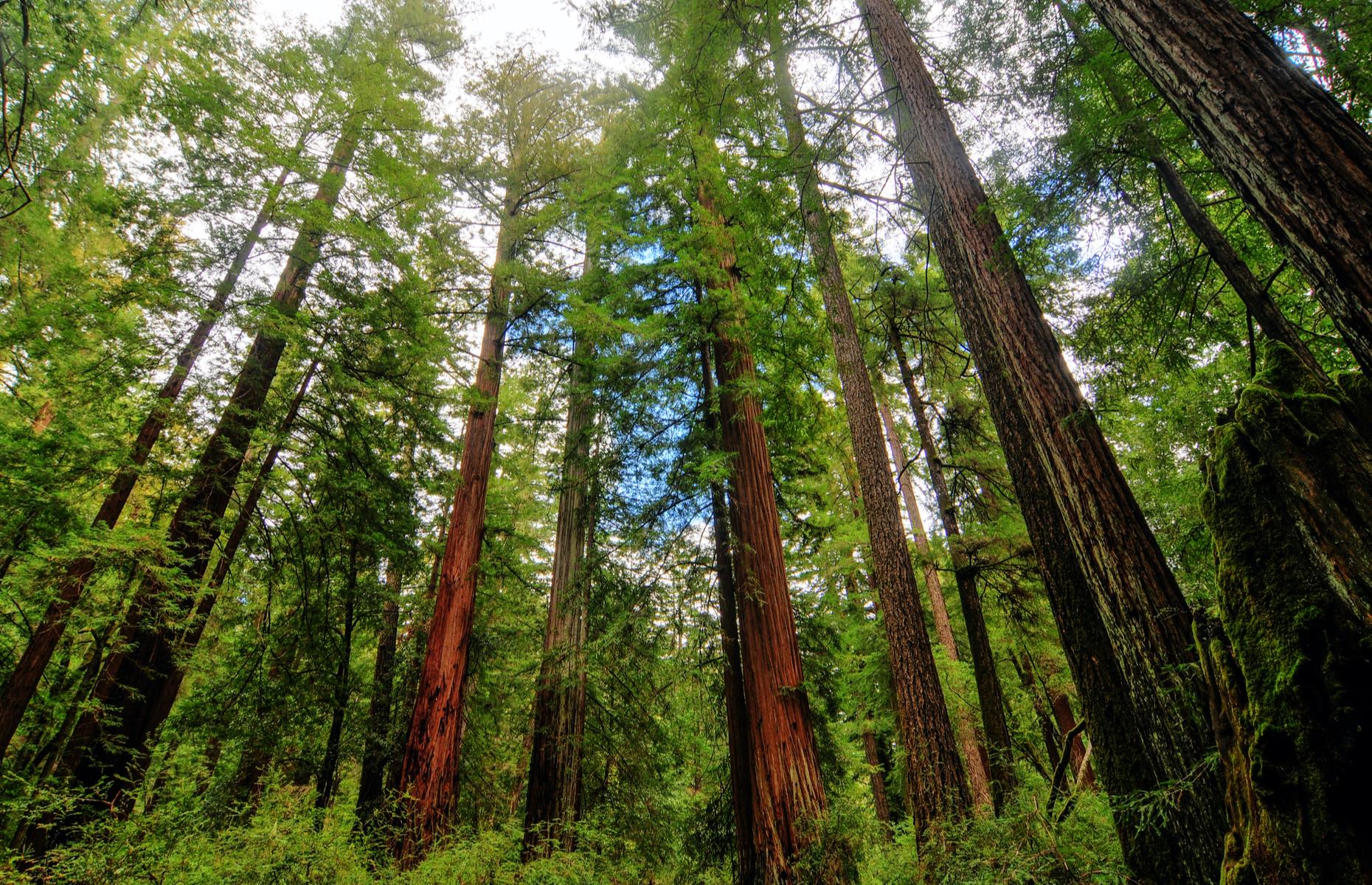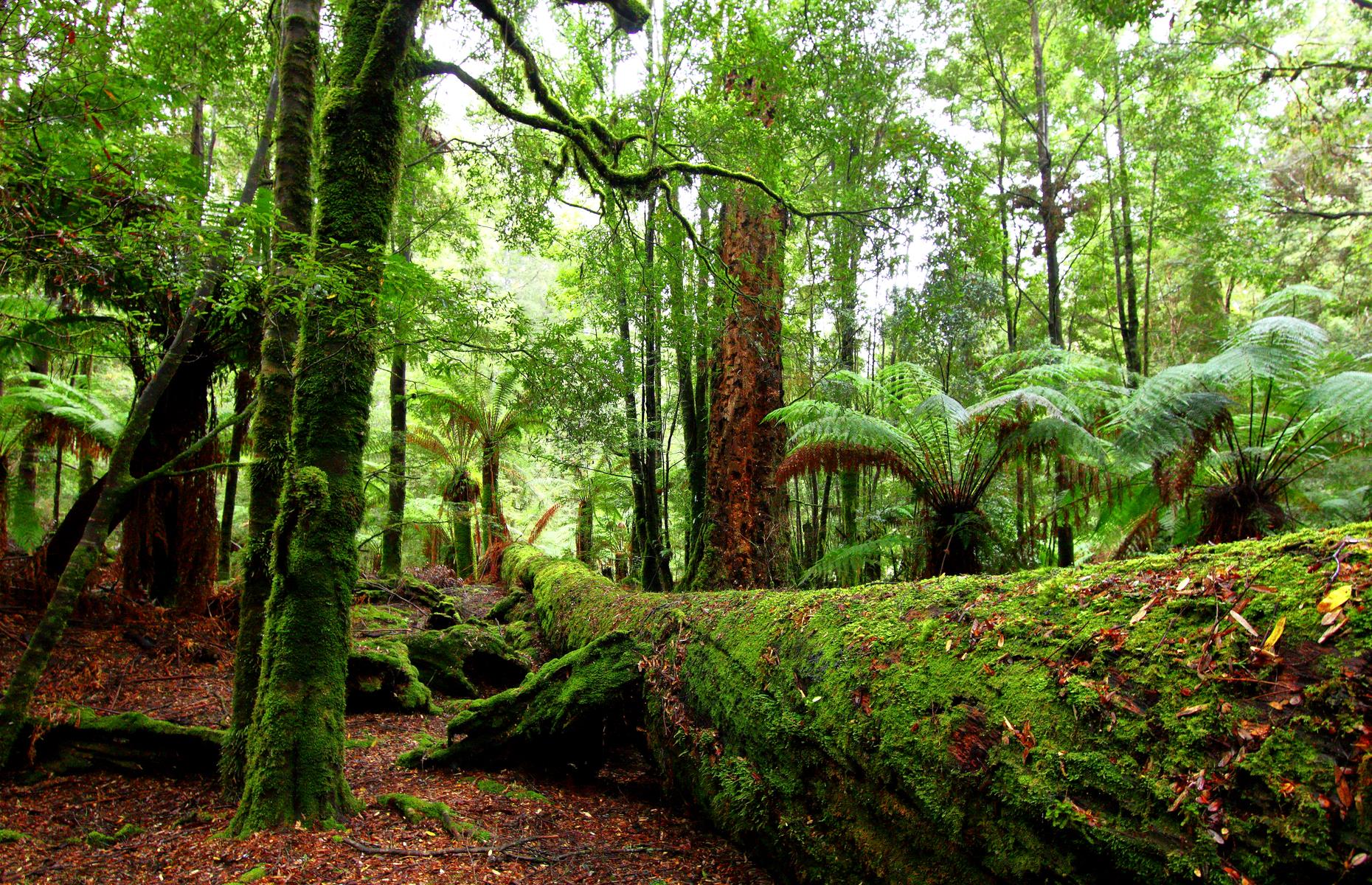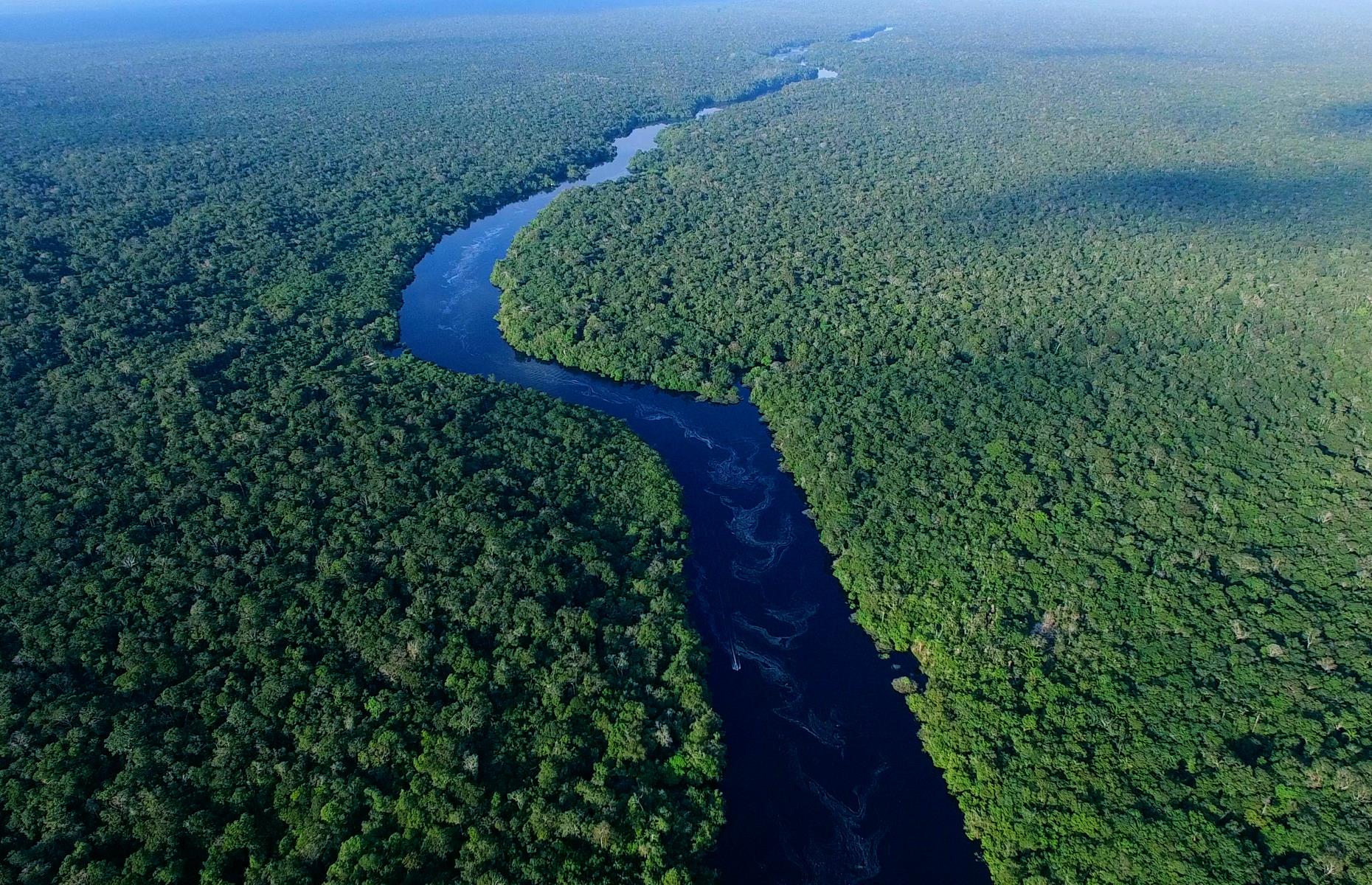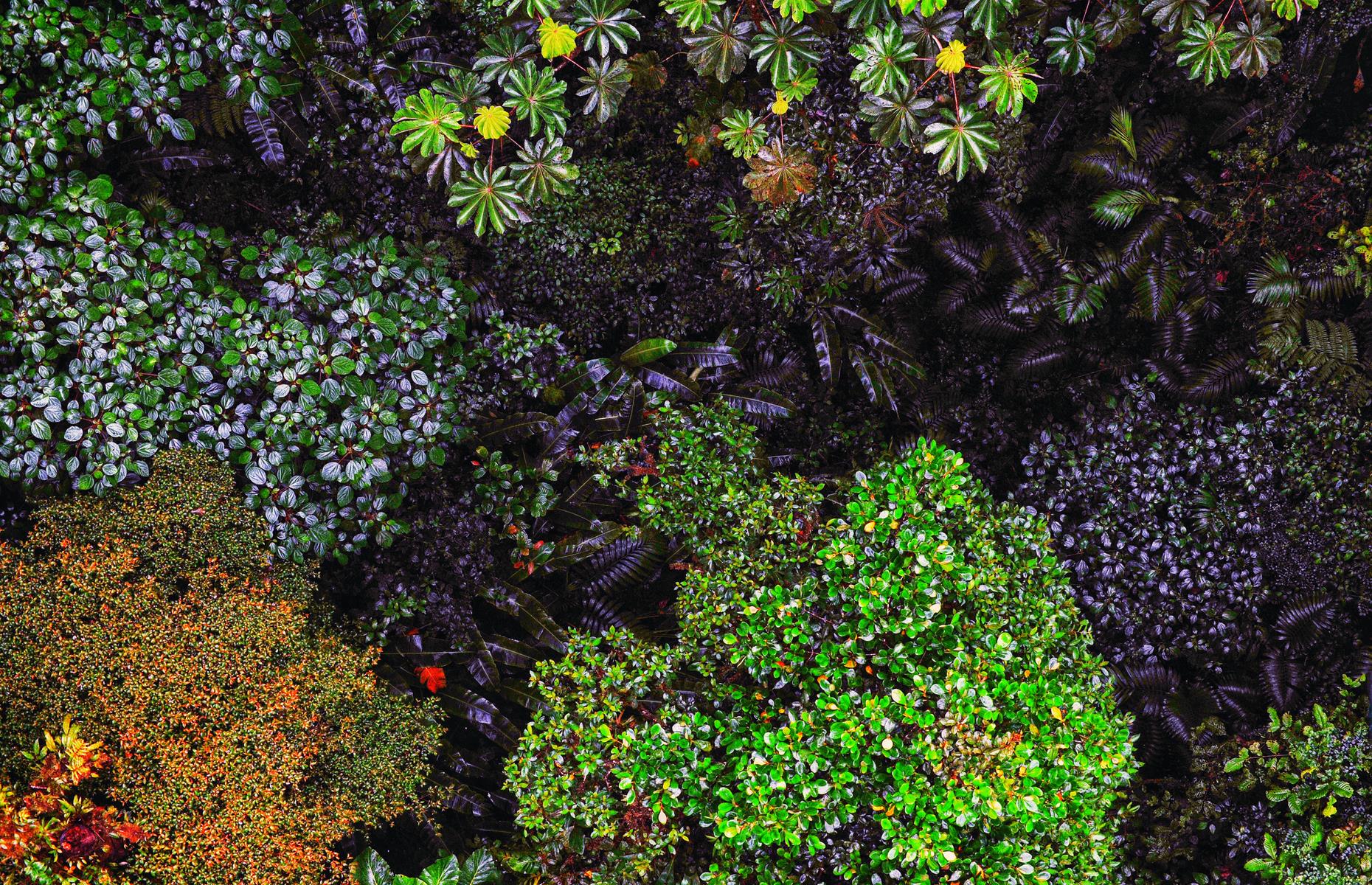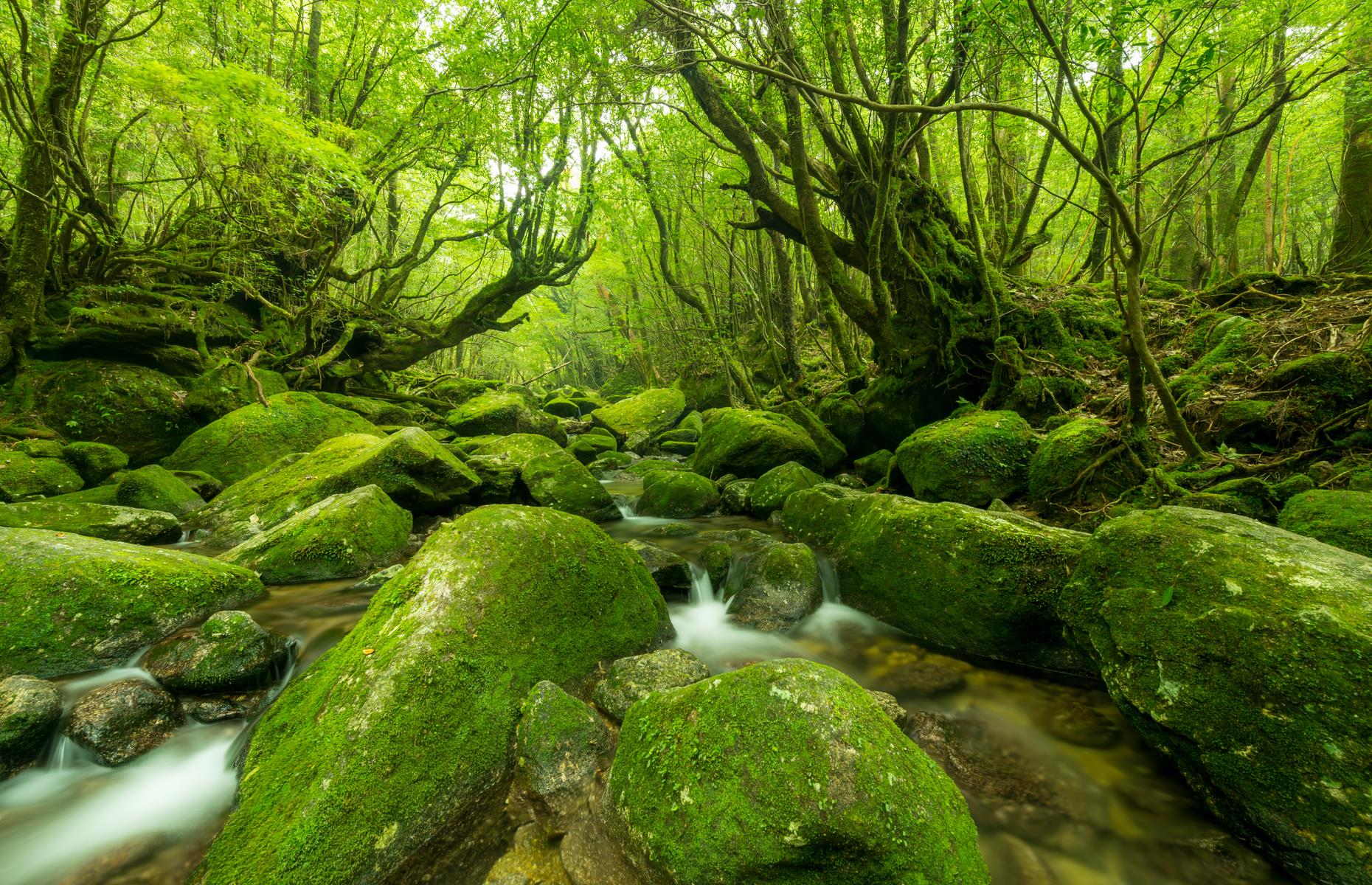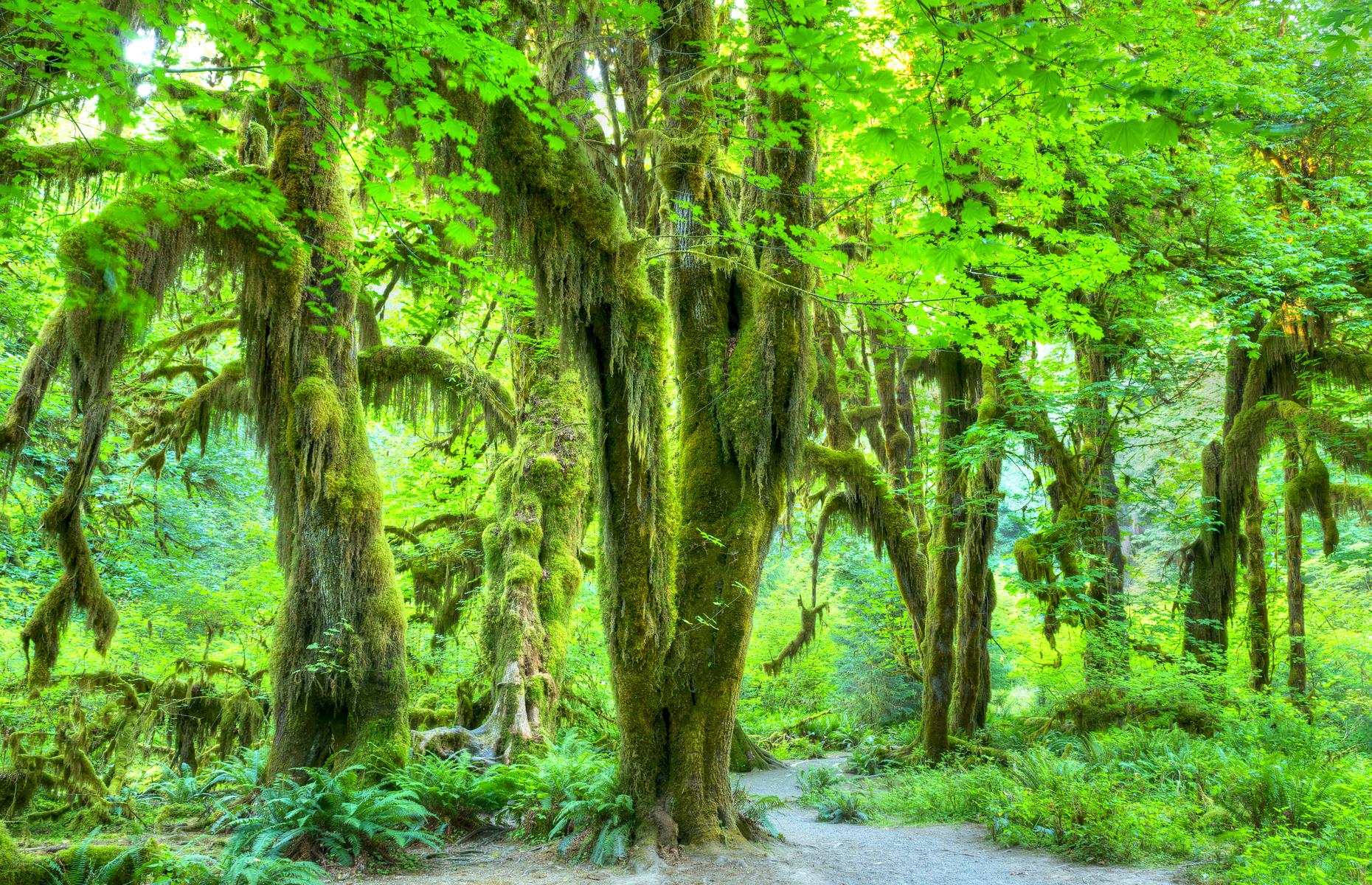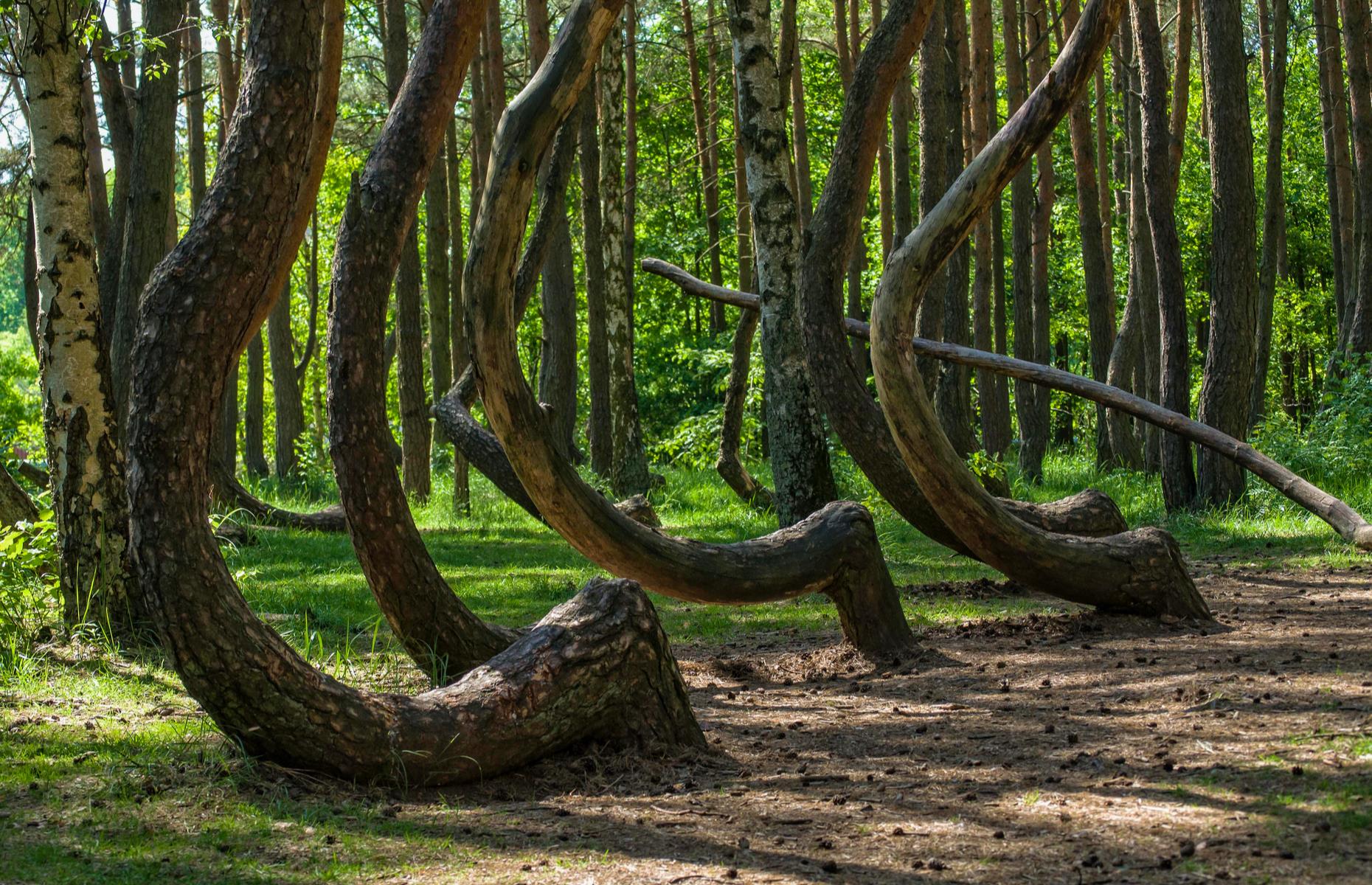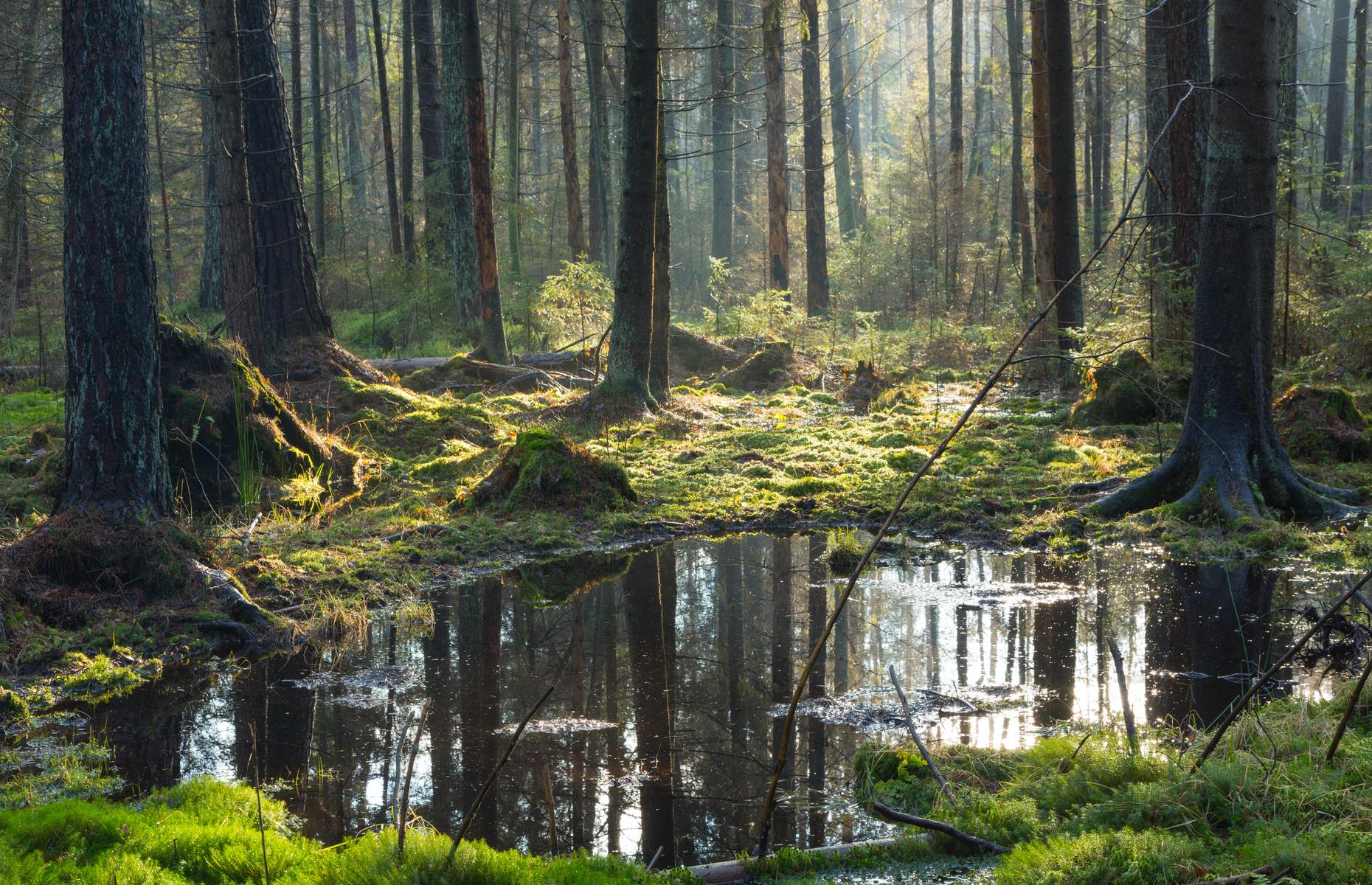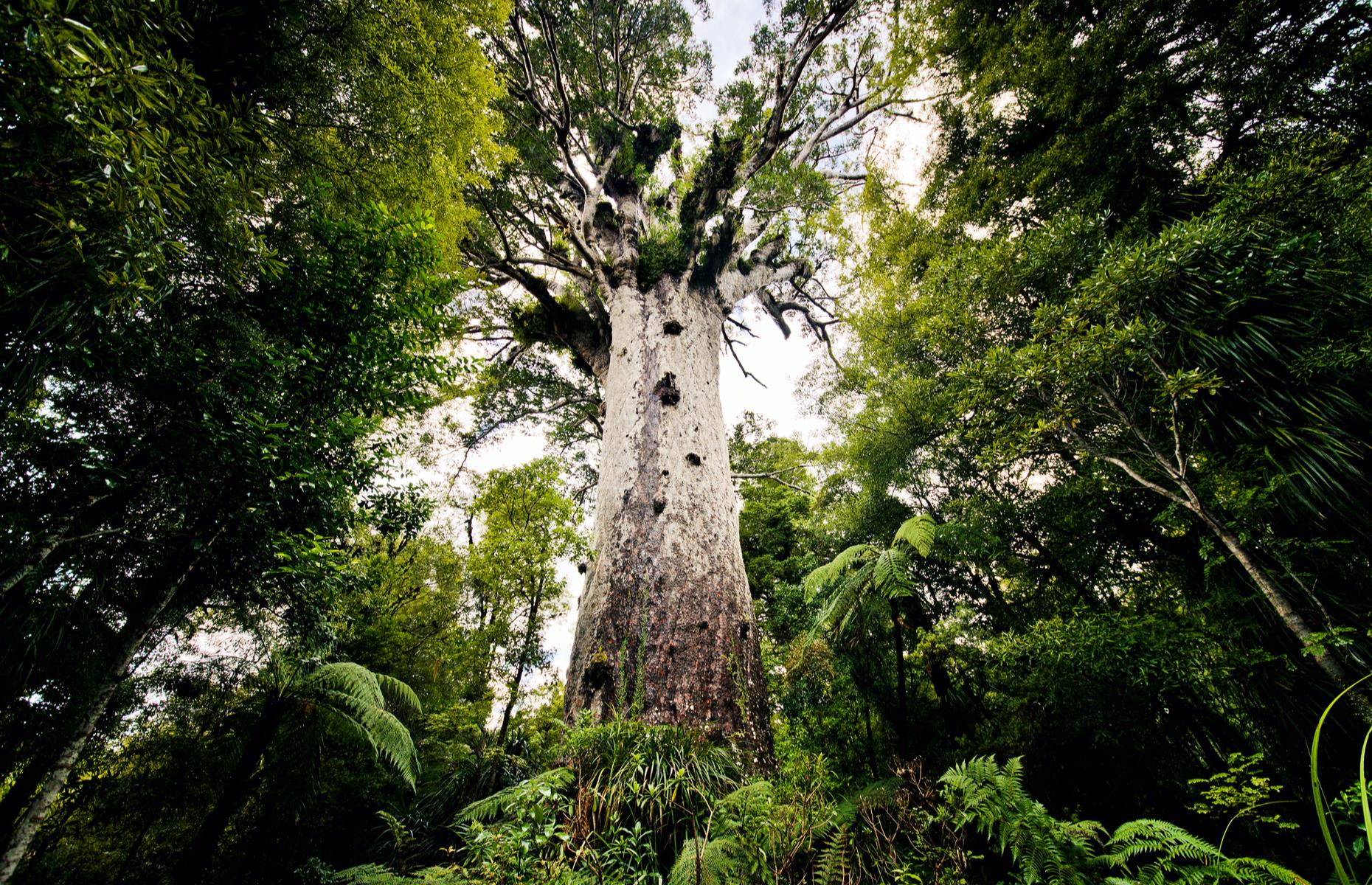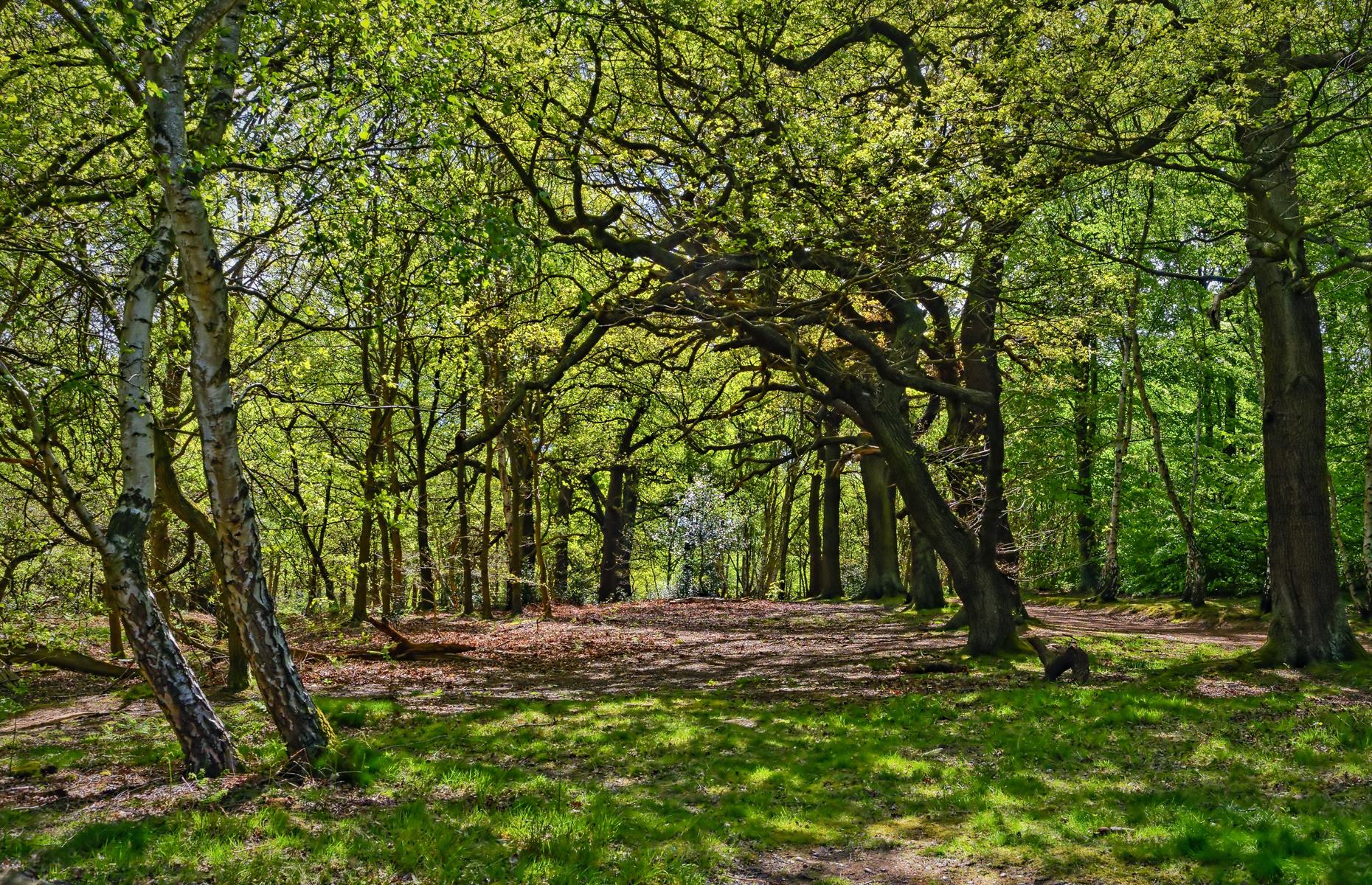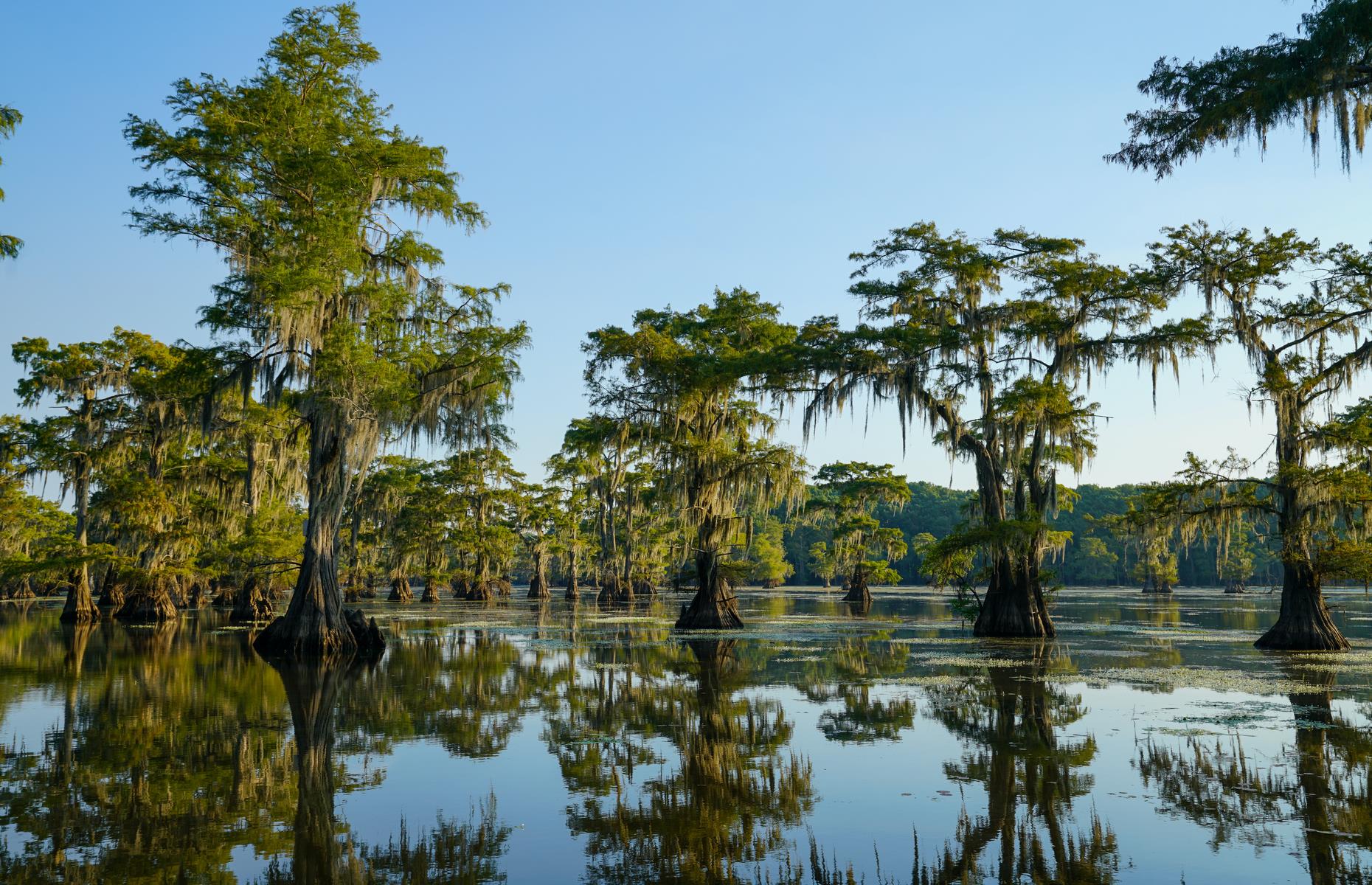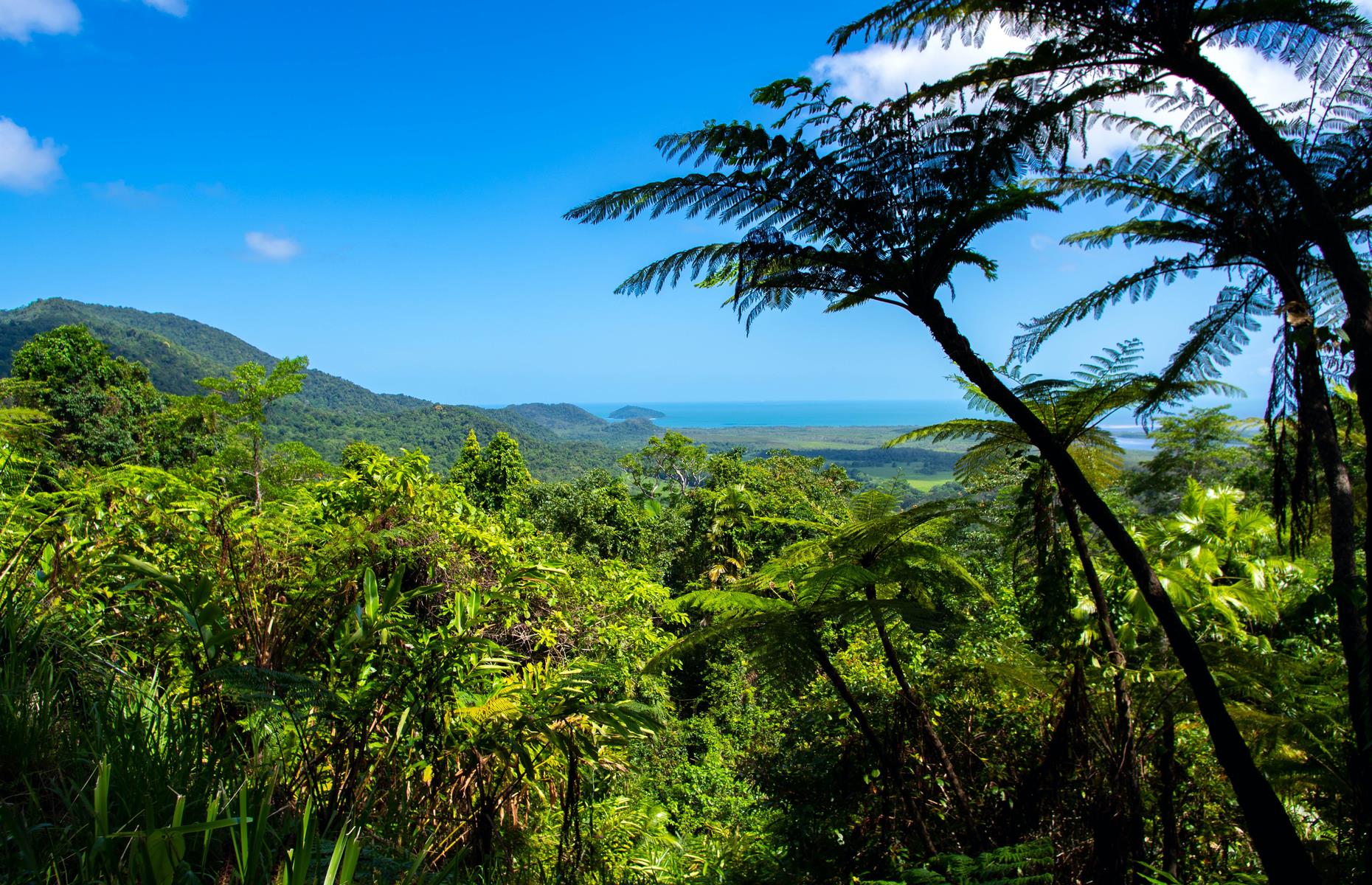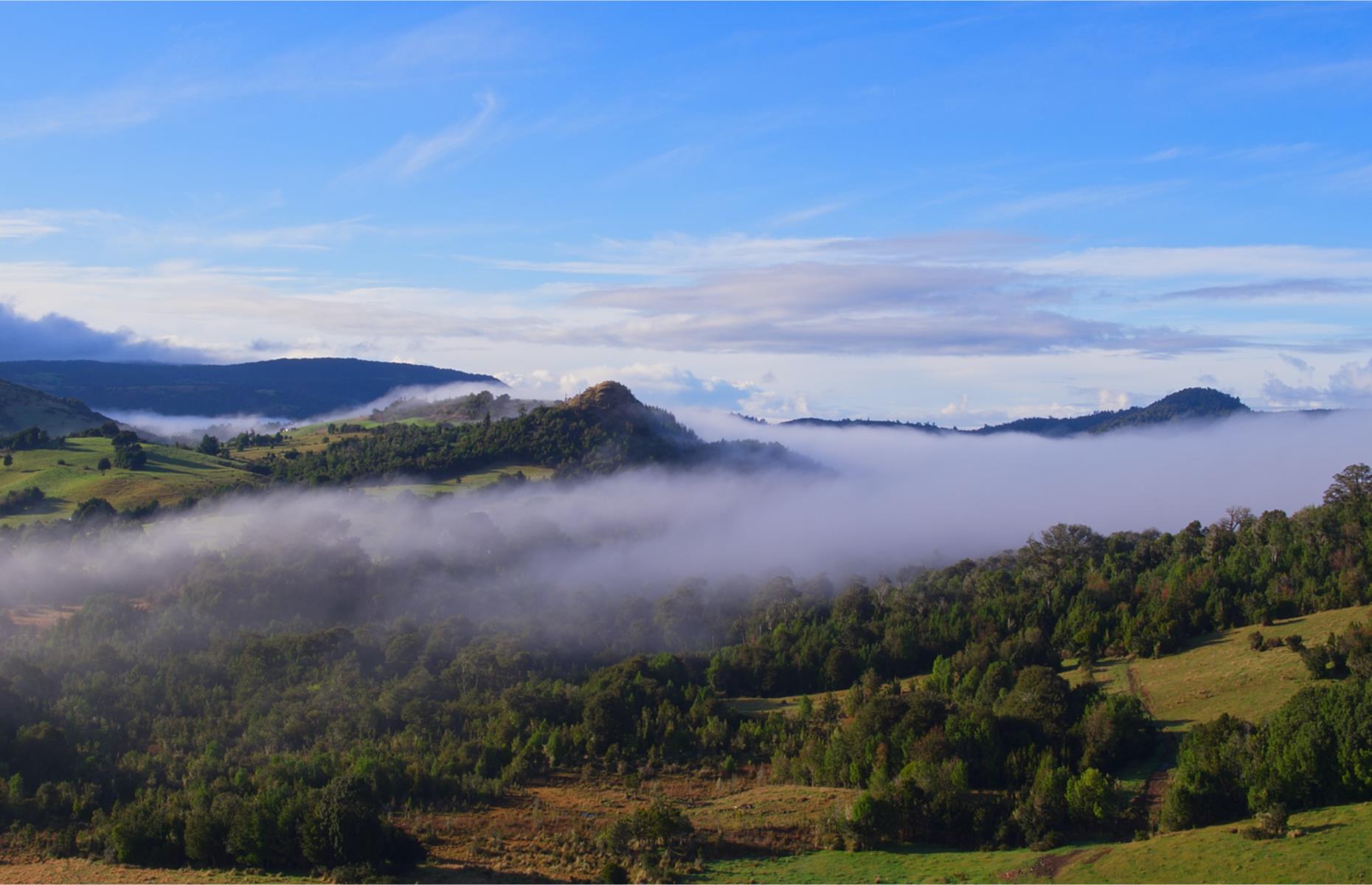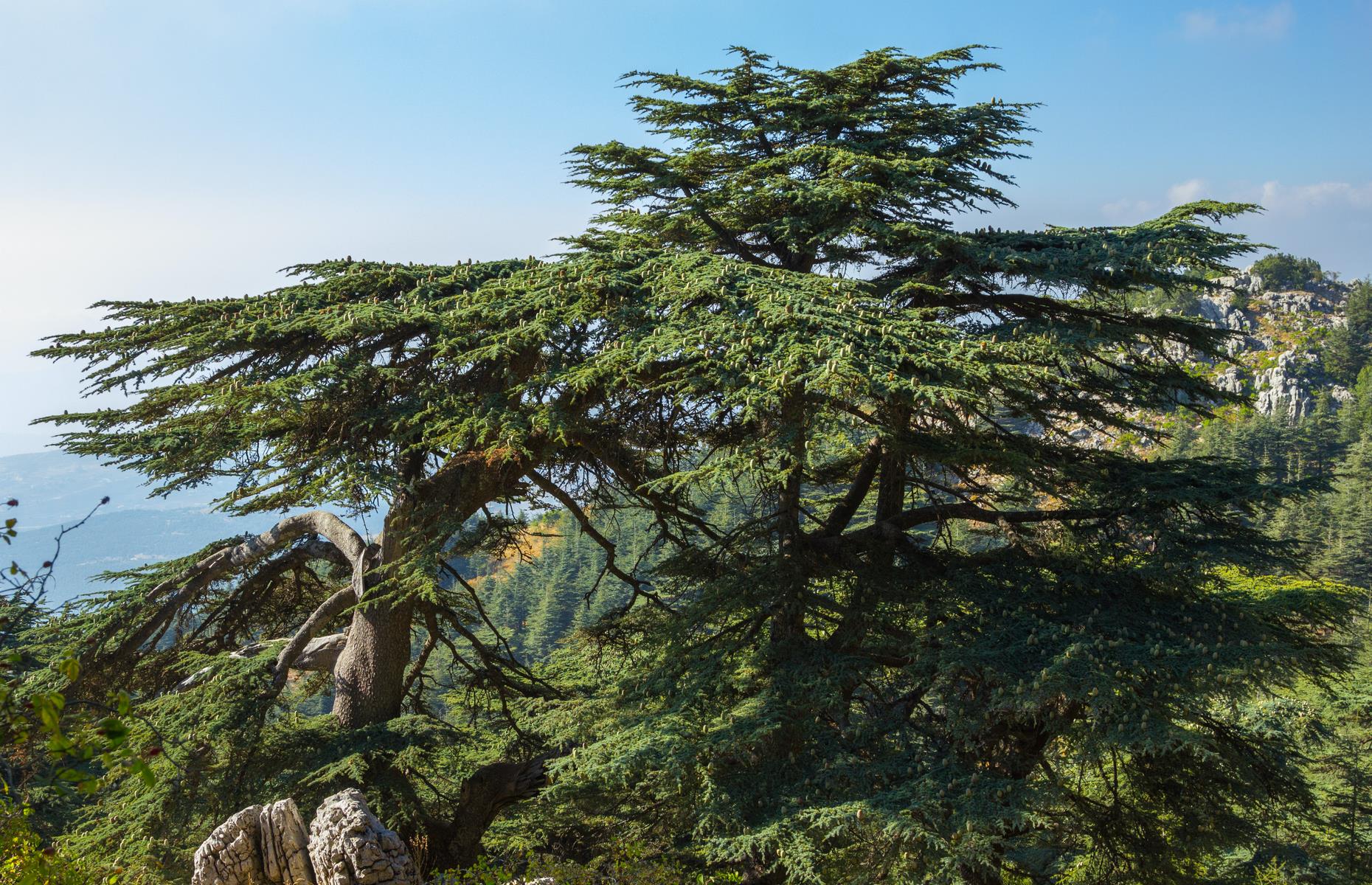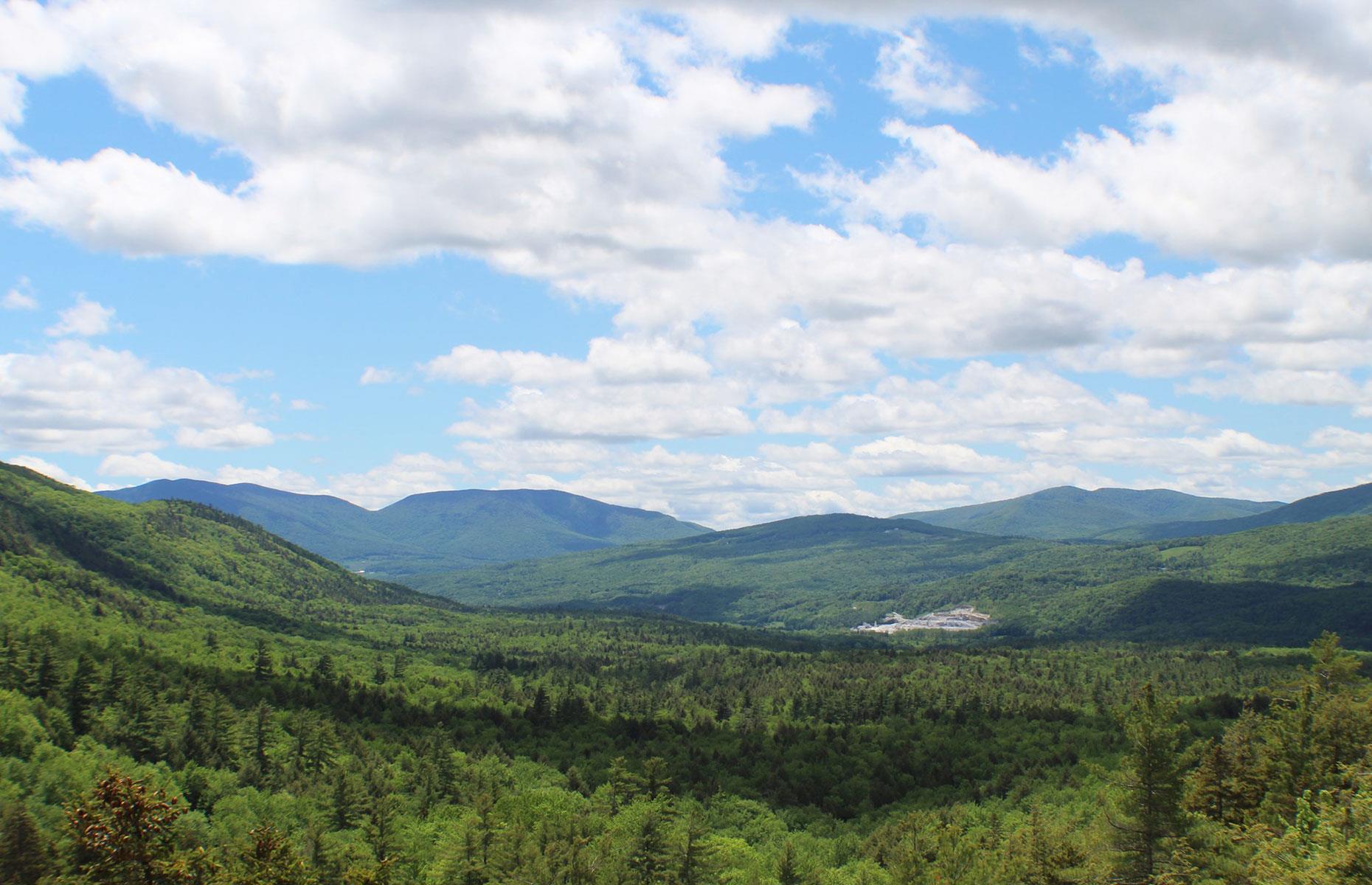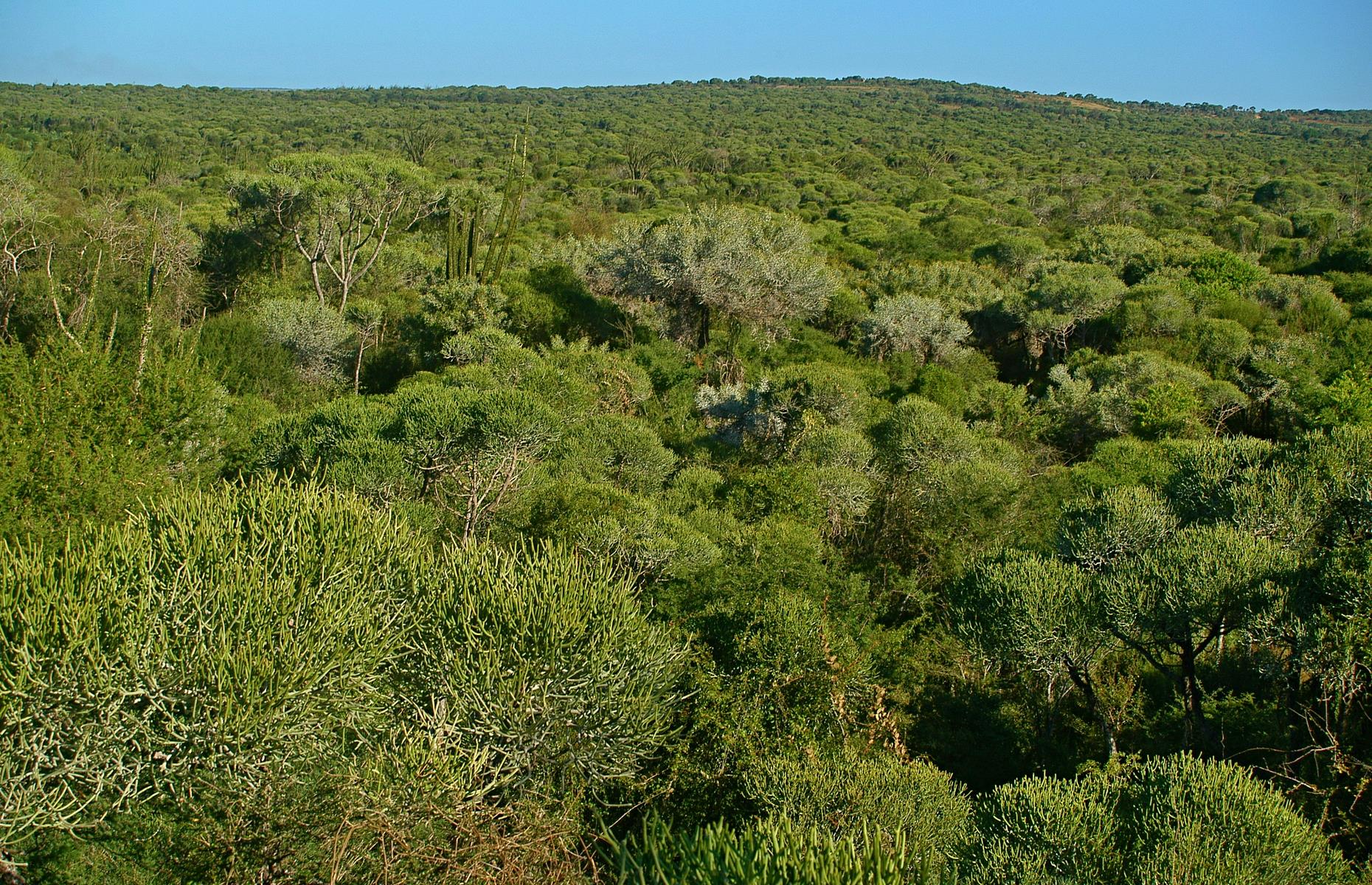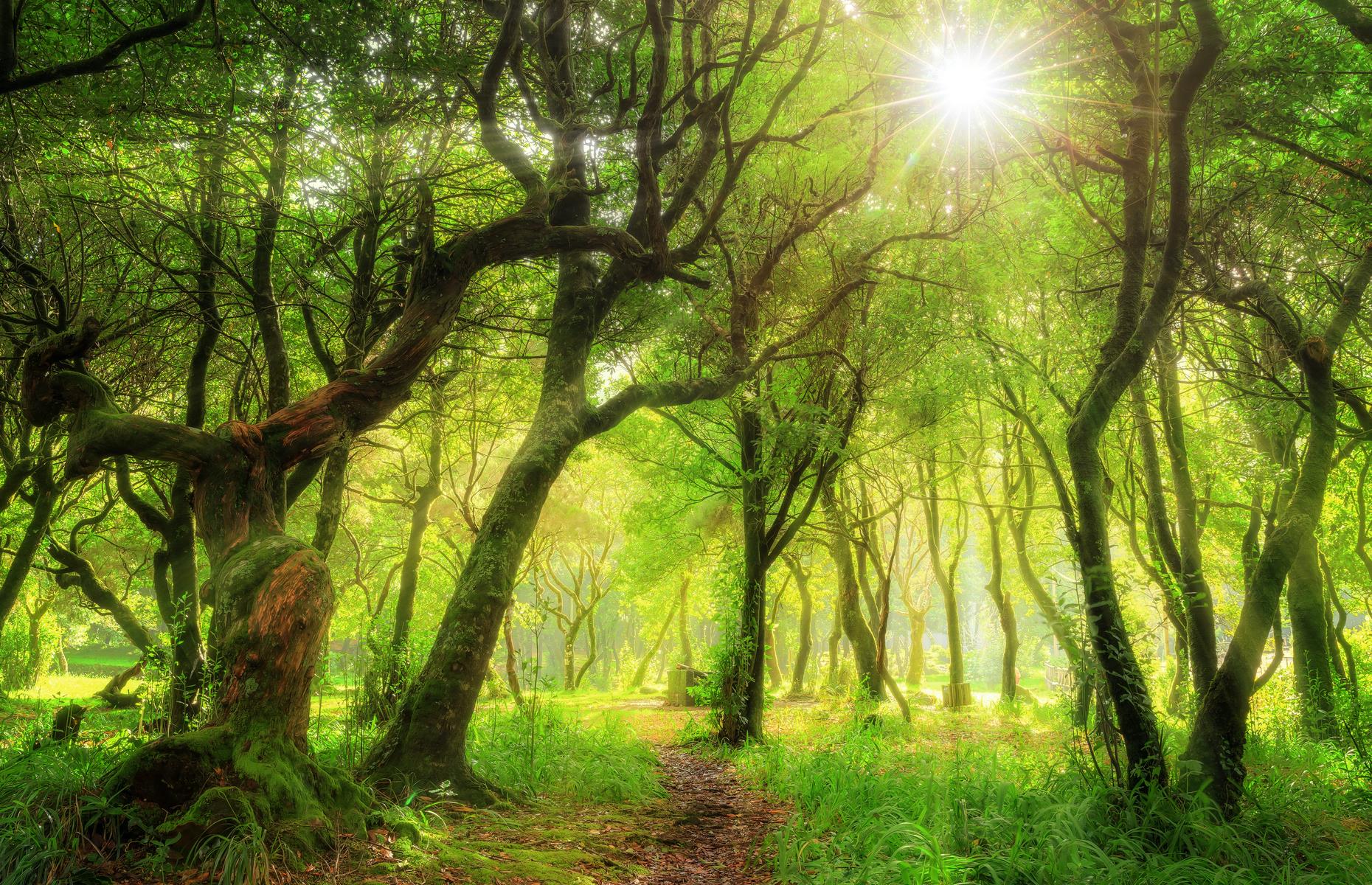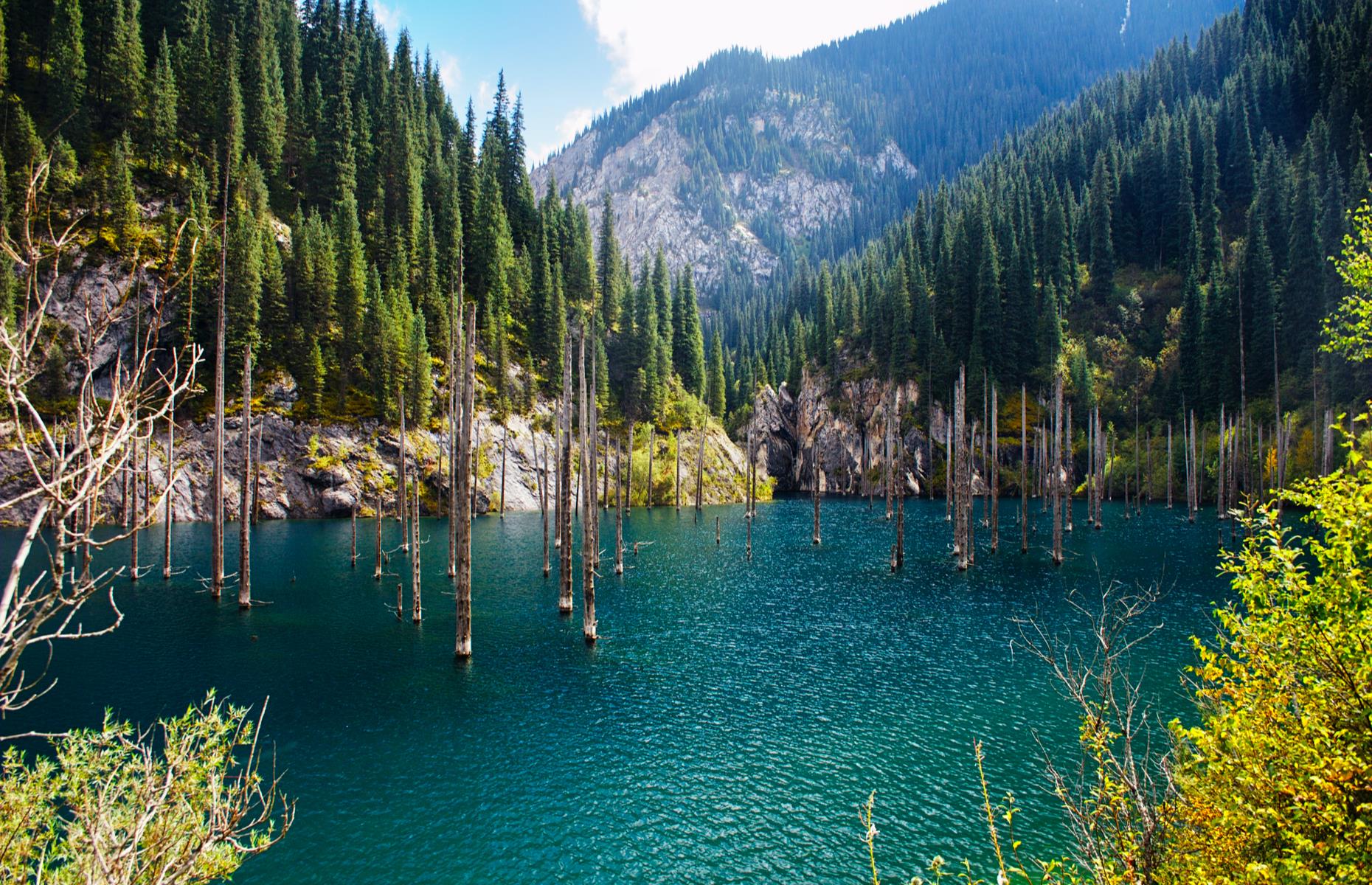 Bewitching woods of the world
Zhangjiajie National Forest Park, China
As the inspiration for the movie Avatar, the subtropical forests, deep ravines and towering sandstone buttes of Zhangjiajie National Forest Park definitely resemble a lost world. This ethereal place is part of the vast UNESCO World Heritage Site of Wulingyuan Scenic and Historic Interest Area in central China's Hunan Province, and is home to rare species such as the ginkgo tree as well unusual primates and birds. The park offers some thrilling ways to explore the landscape, including glass walkways and cable cars that offer a bird's-eye view of the lush forest below.
Oulanka National Park, Finland
With nearly 75% of it covered in boreal forest, Finland is a top spot for tree-lovers. One of the most stunning Finnish forest-and-lake-studded wildernesses is Oulanka National Park, just near the Arctic circle and on the border with Russia. Fall is a lovely time here when the Scotch pines, spruces and silver birches are painted with mellow colors and an assortment of fungi spring up on the forest floor. Although when snow falls, the scenery is pure magic too. Reindeer live in this remote place, as do wolves, lynx, bears, wolverines, pine martens and elk.
Black Forest, Germany
Tongass National Forest, Alaska, USA
Big is definitely beautiful when it comes to this wide-ranging and diverse forest in Alaska. At 16.7 million acres, Tongass National Forest is the biggest national park in the US. It's also where you'll find the world's largest temperate rainforest, as well as countless tiny islands, glaciers and icefields. All manner of woodland creatures live among its trees, which include huge and ancient sitka spruce, western hemlock and cedar trees, such as black and brown bears, mountain goats, black-tailed deer, wolverines, river otters, harbor seals and bald eagles.
Cathedral Grove, Canada
There's nothing like nature to make you feel insignificant. Standing under the old giants in Vancouver Island's Cathedral Grove, part of MacMillan Provincial Park, certainly put things in perspective. In this last vestige of the giant douglas fir trees that once commanded the isle, there are trees more than 800 years-old. The south side of this coastal forest has the largest specimens, with one measuring more than 29.5 feet (9m) in circumference. The northern side has groves of ancient Western red cedar trees. Trails loop around this old-growth forest, where deer, elk, black bear and cougar are known to prowl.
Wistman's Wood, England
There's something decidedly mystical about this tangled forest of gnarled dwarf oak trees and moss-covered boulders near the River Dart in Dartmoor National Park. Part of an ancient forest that covered the moorland in 7,000 BC, before the Mesolithic era, the high-altitude oaks are believed to be 500 years-old. It was thought to have been used as a sacred grove by Druids. The strange forest is also home to a healthy population of one of Britain's few native snakes, the adder. Take a look at more of the world's mysterious places.
Jasmund National Park, Germany
With its soaring beech trunks and leafy canopy, Jasmund National Park on the German isle of Rügen has the largest contiguous beech forest on the Baltic Sea coast, covering some 2,100 hectares. It was the latest forest to be added to the UNESCO World Heritage Site known as the Ancient and Primeval Beech Forests of the Carpathians and Other Regions of Europe. Extending across 12 countries, the site protects the European beech, which survived the last ice age in small refuges in the south and southeast of Europe, and went on to colonize large parts of the continent.
Hallerbos, Belgium
The ancient Belgian forest of Hallerbos, or the Blue Forest, is beautiful all year-round but it really springs to life in April when countless bluebells burst through the earth and bloom on its dappled forest floor. As the seasonal display sweeps across the forest like a gorgeous natural purple carpet, the park usually becomes even more popular with walkers. A Bluebell Trail goes right through the heart of the forest, which is just 12.5 miles (20km) south of Brussels, so the delicate flowers don't get trampled. As well as elegant beech trees, the magical woodland also has giant sequoia trees.
Congo Basin, various
Occupying a staggering 500 million acres, the Congo Basin is the world's second-largest tropical rainforest. It's so sizeable that it spans six countries in central-west Africa, including Cameroon and Gabon. The Congo's biodiverse swamps, savannahs and forests are home to precious species such as forest elephants, chimpanzees, bonobos, lowland and mountain gorillas, and chimpanzees. Take a look at the world's most endangered rainforests.
Arashiyama Bamboo Grove, Japan
Dancing Forest, Russia
The peculiar shape of the trees in Russia's Dancing Forest – or the Drunken Forest, as it's known by locals – has mystified visitors for years. It's not clear why the trunks of these pine trees have taken on such an unusual shape. But their mysterious twists, rings and loops are said to bring luck, with local superstitions dictating that climbing through one of the rings guarantees an extra year of life or a wish. The curious forest is found in Kaliningrad, Russia's smallest province. These are the most magical places on Earth.
Big Basin Redwoods State Park, USA
One of the United States' most impressive displays of soaring redwood trees can be found in California's Santa Cruz mountains. It's home to the Big Basin Redwoods State Park which has a sprawling collection of enormous and ancient coastal redwoods. With more than 80 miles (129km) of trails, there's plenty of opportunity for hikers to get up close and gawp at the towering trees (the Redwood loop trail goes past some of the park's oldest and tallest giants). Devastatingly, nearly all of Big Basin was affected by late summer wildfires in 2020, but ecologists say the largest redwoods should survive and others could re-sprout.
Tarkine, Australia
The little-visited Tarkine Forest Reserve in northwest Tasmania has been home to the Tasmanian Aboriginal Tarkiner people for 40,000 years. With its vast forests of moss-covered myrtle beech, leatherwood and pine trees, it's the greatest expanse of cool temperate rainforest in Australia, and the second largest in the world. This age-old forest is home to species that stem from when Australia was part of the ancient supercontinent Gondwanaland, and is a refuge for endangered native creatures including the last disease-free population of Tasmanian devils. 
Amazon Rainforest, various
Spanning eight South American countries, the Amazon is undoubtedly the world's most famous rainforest, containing 10% of the planet's known species, over 4,000 miles (6,400km) of winding rivers and 1.4 billion acres of dense forest. Despite being home to a mind-boggling amount of flora and fauna and over 30 million people, the Amazon is under threat not only from illegal logging and oil exploration but also from climate change, which has caused terrible droughts in recent years. Discover more natural wonders facing a perilous future.
Monteverde Cloud Forest, Costa Rica
With hazy mist clinging to its treetops, Costa Rica's Monteverde Cloud Forest is beautiful and intriguing. It's one of the world's rare cloud forests – habitats that can only be found in tropical or subtropical mountainous landscapes. Monteverde is famed for its biodiversity, and not just the flora here. There are over 400 species of birds and 1,200 species of amphibians and reptiles living throughout the reserve. Walkways run through parts of the forest's canopy, as do ziplines – a high-adrenalin way to explore the lush foliage. 
Yakushima Island, Japan
Unspoiled and ancient, the forests of Yakushima, a subtropical mountainous island off the southern coast of Kyushu, are an ethereal place. Covered in 1,000-year-old Japanese cedar trees and dotted with clear rivers, hot springs and dramatic waterfalls, the island is one of Japan's most beautiful natural wonders. The UNESCO World Heritage Site is a stunning place to hike, relax and spot wildlife – its twisted fairy-tale forest shelters the Yakushima macaque and the Yaku deer.
Hoh Rainforest, USA
Washington State's Hoh Rainforest is another temperate rainforest with UNESCO World Heritage status. Home to both coniferous and deciduous species, its dazzling green beauty is down to the amount of rain that falls in this part of the Olympic Peninsula. Emerald-hued mosses dangle down from the damp forest's towering trees: the sitka spruce, red cedar, big leaf maple and douglas fir which thrive here. Lichen grows everywhere and ferns unfurl on the overgrown forest floor. It's also a special habitat for the endangered northern spotted owl.
Crooked Forest, Poland
They look like they're straight out of a magical tale, but the gnarled buckled trunks of Poland's Krzywy Las, or Crooked Forest, in northwest Poland are real. No one quite knows how this mysterious quirk of nature came about but one thing is for sure – the sight of the peculiar and identically-buckled form of the 400 or so pine trees is a surreal one. Now check out these stunning photos of Europe's best national parks.
Białowieża Forest, Poland
Waipoua Forest, New Zealand
Sherwood Forest, England
Caddo Lake, USA
With Spanish-moss-draped cypresses reflected in its water, Caddo Lake is a spooky yet enchanting sight. The bayou (swampy lake) is not only visually spectacular, but an important habitat too. As one of the US' largest flooded cypress forests, it supports several species of plants and animals living both within the lake and the upland forest. That's not all that may be lurking here: it's said Caddo Lake, which sits on the Texas-Louisiana border, was used as hideout for outlaws in the 19th century. These are Earth's most colorful natural wonders.
Daintree Rainforest, Australia
At around 135 million years-old, awe-inspiring Daintree is thought be the oldest rainforest in the world. The UNESCO-protected forest is home to the largest range of rare or threatened plant and animal species on Earth too, including giant ferns and the flightless southern cassowary. The prehistoric predator, the saltwater crocodile, also lurks in its rivers and creeks. The forest canopy at the Daintree Discovery Centre's walkway allows hikers to get high up in the trees, while guided night walks are a great time to see the forest come alive after dark.
Galloway Forest Park, Scotland
The skies above this thick tangle of forest in Dumfries and Galloway are among the darkest in the world – so much so that it was awarded Dark Sky status in 2009. As well as a dazzling array of stars, this is when the resident owls and badgers come out to play down below. Red kites, red squirrels, roe deer, pine martens and otters are other inhabitants of the woods, lochs, rolling hills and moors, which make up the largest forest in the UK. Take a look at the world's most beautiful natural wonders.
Valdivian forests, Argentina and Chile
Bookended by the Andes and the Pacific Ocean, the Valdivian forests of Chile and Argentina are the only temperate rainforests in South America. They share some of the same plant species found in Tasmania's Tarkine and are a remnant from when the land was part of the ancient supercontinent of Gondwanaland, and connected to the forests of Australia and New Zealand. As well as native plants, these biodiverse forests are home to some extraordinary endemic creatures including a small tree-dwelling marsupial, the mountain monkey.
Cedar forests, Lebanon
Some of Lebanon's revered cedrus libani trees (which are referenced in the Bible and grow mainly here and in parts of Turkey) are thought to be up to 3,000 years-old. The trees once flourished across the country's cool northern highlands but now only scattered groves exist, including its most famous, the Cedars of God, which is part of an UNESCO site. The densest cedar forest is the Tannourine Cedars Forest Nature Reserve. Sadly, the ancient giants' days may be numbered due to millennia of deforestation and now the impact of global warming.
Green Mountain National Forest, USA
Spiny forests, Madagascar
The extraordinarily biodiverse island of Madagascar has a range of amazing native forests, including the surreal spiny forests that extend across its southern and southwestern part. Around 95% of the plant species in this weird and wonderful drought-resistant world are endemic to the eco-region. The thick and jagged tangle of foliage is also home to some curious creatures, including some regionally endemic species of lemur, Grandidier's mongoose and the Madagascar radiated tortoise. Sadly, the spiny forests are under threat from deforestation and climate change. 
Laurisilva of Madeira, Portugal
Thanks to its temperate climate, Madeira is a hotbed of endemic and exotic plants. The verdant isle also has the largest laurel forest left in the world. The ancient forest covered large parts of southern Europe some 15–40 million years ago, but now only patches remain on Madeira, the Azores, the Canaries and Cape Verde. Madeira's indigenous Laurissilva forest covers 15,000 hectares in the north of the isle, and the endemic Madeiran long-toed pigeon is among its inhabitants. It is part of the Madeira Natural Park which covers nearly two-thirds of the isle. Discover the world's most beautiful trees.
Lake Kaindy, Kazakhstan
This surreal underwater forest can be found in Kazakhstan's Tian Shan Mountains. After an earthquake in the early 20th century triggered a landslide, a natural dam was formed in the area, flooding the valley with water and submerging the spruce forest. These dead trees, schrenk spruce which are native to the mountains, are yet to decompose and make a haunting sight sticking out of the pretty lake which is surrounded by thickly forested slopes.
Source: Read Full Article