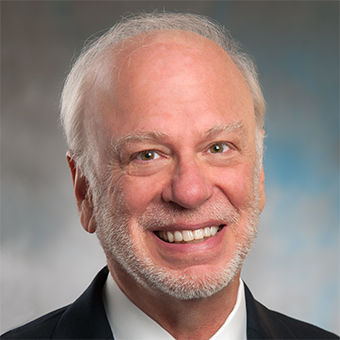 Q: Tour operator and all-inclusive resort sales are booming, so those companies are holding lots of client deposits for future trips. With many experts predicting a recession later this year, I expect that some of these companies will encounter financial trouble. What stops them from using those deposits to pay current expenses, leaving nothing to pay suppliers for my client's trip?
A: While it may be unfair and unethical, it is not illegal for travel suppliers to take client deposits for future trips and use them to meet current expenses.
There are two small exceptions to the general rule. First, a travel seller, including a tour operator, that is required to register as a seller of travel in the states of California, Washington or Hawaii may have a trust account for client deposits and cannot withdraw client funds except to pay for the trip itself until the trip operates.
However, California and Washington allow registrants to post a surety bond in lieu of a trust account, and Hawaii appears not to enforce its law against out-of-state operators. Further, if you sell just accommodations, you are not even required to register as a seller of travel in California.
In any case, the trust account requirements of those states are not well enforced, and I have no doubt that many sellers are in violation, either inadvertently or because they get desperate for cash in the offseason or in a financial crunch. So when a registrant in one of these states shuts down or goes bankrupt, you can't always count on a refund from the trust account.
The second exception is for public charters under Department of Transportation regulations. Every charter operator has to have an escrow account that is overseen by a bank, which makes sure that no money is withdrawn except to pay the airlines and other suppliers for the trip. However, operators can avoid the escrow requirement by posting a surety bond, and in any case, there are very few public charters these days.
Note that neither the seller of travel rules nor the public charter rules applies to all-inclusives or other resorts or hotels. All of them can take deposits and spend them immediately under U.S. law.
So what happens when an operator or resort shuts down after spending your client's deposit for a trip? There are several possible sources for refunds, such as the seller of travel surety bonds mentioned above, the $1 million bond for USTOA members, membership in California's Travel Consumer Restitution Fund, travel insurance that covers the particular supplier's default or a credit card chargeback.
If the operator or resort filed for bankruptcy in the U.S., your client would have a priority claim for a refund of up to $3,350, but if the company spent all its money, there would probably be nothing left after higher-priority creditors get paid from any assets that can be liquidated.
All of these sources are either woefully inadequate or full of exceptions. I wish there were better protections for your client's money. 
Source: Read Full Article