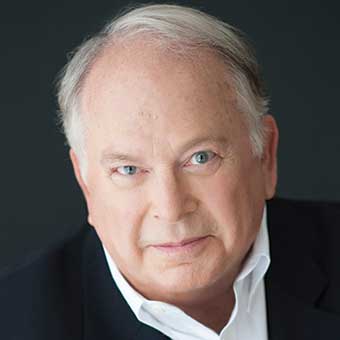 These are new times. As we experience a storm of new bookings, we are experiencing a kind of blind optimism accompanied by unsettled questions regarding travel freedoms and necessary precautions.
It seems to me that these times call, more than ever, for unique levels of communications with our clients. The perception that we are talking headsets in an office cubicle will not calm their fears and concerns. We are going to have to create imaginative new ways to engage with our clients. We are all going to have to, finally, shed the "agent" part and live up to the "advisor" part. This (fingers crossed) end-of-Covid stretch is going to require us to reassure our clients as much as we possibly can. We must provide even more information and advice than we have in the past. 
This week I'd like to share three strategies that have worked for me. They are not for everyone, but two of them are really easy and all are almost zero-cost. I hope you find something in these examples that is useful.
Almost every small and large city in America has a local, publicly funded cable TV station where interested people learn how to produce and tape TV shows. You can sit down with a producer and design a weekly travel talk show in which you demonstrate both your comfort in front of the camera and your knowledge of the industry. You can have viewers phone in or mail in questions. You can interview industry leaders.
Soon after we opened our business, I saw an amazing show about AIDS on our local community channel. I found the woman who produced it and convinced her to be my co-host on a weekly, totally unrehearsed, one-hour travel talk show.
It must have gone well. The show ran for 14 years. It cost me nothing. It resulted in many millions in unanticipated revenue.
More recently, I came across Constant Contact, a former analog-only company that has now gone online. I wanted to get inside my client's inbox on the first of each month. Constant Contact was easy to set up. I programmed the names and e-mail addresses of all of my clients, past and present, and then categorized them in specific lists. Now, I can create a document, insert photos and with one finger, send it off to clients throughout the country. I can do this as often as I like for a small subscription fee.
Many agencies do this. But these times require new ways to communicate with our clients that truly address their questions. So, my monthly "Travel Dossier" contains no advertising of any kind nor do we solicit or accept any promotional funds. We accept no free travel in conjunction with this monthly mailing. It now averages 56 pages. This, too, goes out over Constant Contact, which generates reports on a mailing's effectiveness. I learned, for instance, that our October dossier was opened by 83% of our clients, 64% of whom opened it on a desktop.
Yesterday, I used Zoom to schedule a face-to-face with our Private Club clients. It lasted one and a half hours and was a wonderful interaction featuring questions every attendee had submitted in advance as the ticket of admission. Answering questions at an afternoon cocktail party with clients and joking around with them during the exchanges made for a level of communication that was informal but also allowed us to demonstrate expertise where it was needed. This is another low-cost method of communications that is waiting to be fully utilized.
Could it be that technology is now enabling us to interact with our clients in ways that are significantly more productive than in-office visits? Did I ever think I would say that? 
Source: Read Full Article