Powerhouse corporate agency CWT, No. 5 on Travel Weekly's 2021 Power List, recently named Patrick Andersen CEO. He replaces Michelle McKinney Frymire, who stepped down from the role. Senior editor Jamie Biesiada caught up with Andersen, most recently CWT's president and chief commercial officer, to talk about his priorities, the future of corporate travel and what the pandemic has changed forever.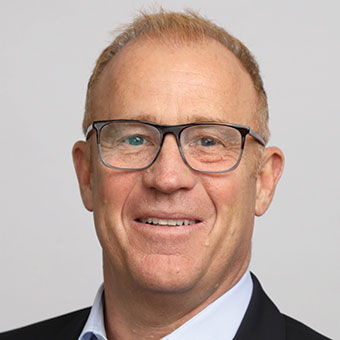 Q: What are your biggest priorities as CEO?
A: My top three priorities as CEO center around customers, team and delivery. 
Tangibly, in the next 100 days, that means I'll be spending much time on the road, meeting our people, garnering customer feedback and seeing for myself what the new face of business travel revival looks like for all of our stakeholders. Focusing CWT and the CWT team on our next phase of organic growth will also be a main priority, along with servicing our clients' and suppliers' needs. Ensuring our product and tech investment plans continue to deliver the greatest breadth of choice and connectivity that our people expect from us. Additionally, ensuring we're effectively honing industry-leading customer service and focus. Leading a company with preeminent sustainability initiatives and efforts, I also plan to etch out my sustainable travel personal mandate.
Q:As travel resumes, what did you learn from the pandemic?
A: Throughout our 150-year history, the biggest lesson we have repeatedly learned is no matter how volatile or unpredictable external factors may seem, the travel industry is one of the earliest to rebound. As with any recovery journey, there are challenges ahead that the industry must adapt to. Some are more immediate, ranging from nimbly having to create a robust infrastructure to manage the pressure of the recent travel resurgence, through to how to better help travelers with heightened trip complexities. Some are more ever-present, such as ensuring travel can fully regenerate but in a more sustainable way. There will be changes across all organizations post-pandemic, but the constant must always be ensuring employees, customers and partners feel informed, supported and cared for throughout and beyond any storm.
Q: What about the return of corporate travel? Will we hit pre-pandemic levels again?
A: The strength of pent-up demand for business travel is clear. We are seeing the highest levels of business travel since the pandemic began. Global transactions have crossed 50% of pre-pandemic volumes, a big jump from the 20% to 30% levels at the beginning of the year.
The removal of testing and quarantine requirements has made a huge difference. In countries where these restrictions have been relaxed or lifted, we have seen a significant increase in travel.
Online meetings have certain benefits, but they aren't a perfect substitute for in-person interaction. It's harder to sustain people's attention, form meaningful connections and make people feel valued and motivated in a virtual setting. Companies and business leaders recognize the value of meeting face to face, and so while it might take a little while longer to get back to 2019 levels, we are confident that business travel on the whole will make a full recovery.
Q: How has business travel fundamentally changed, and are those changes permanent?
A: The pandemic as well as the ongoing situation in Ukraine have served as a reminder about the importance of risk management in corporate travel programs. The heightened focus on safety and security is likely to continue.
Sustainability is another area that continues to grow in importance. Late last year, we surveyed our customers, and two in three said sustainability goals have become more important since the pandemic.
All in all, we do expect greater scrutiny of business trips going forward. Organizations are going to be looking more carefully into the impact that different trips have, not only in terms of cost and revenue but also sustainability and employee well-being. Certain types of trips might disappear, and others could increase in frequency, with adjustments to travel policies. An important part of our role as a TMC has become to help our customers find the sweet spot between these sometimes conflicting objectives and figure out which trips are worth taking. 
Source: Read Full Article