You know that feeling when you've discovered something amazing — your new favorite place — and you're reluctant to share it with anyone, lest they too see what you see and can't help but tell everyone they know? 
Well, some things are too good to be kept secret.
And for me, that's the case with Switzerland.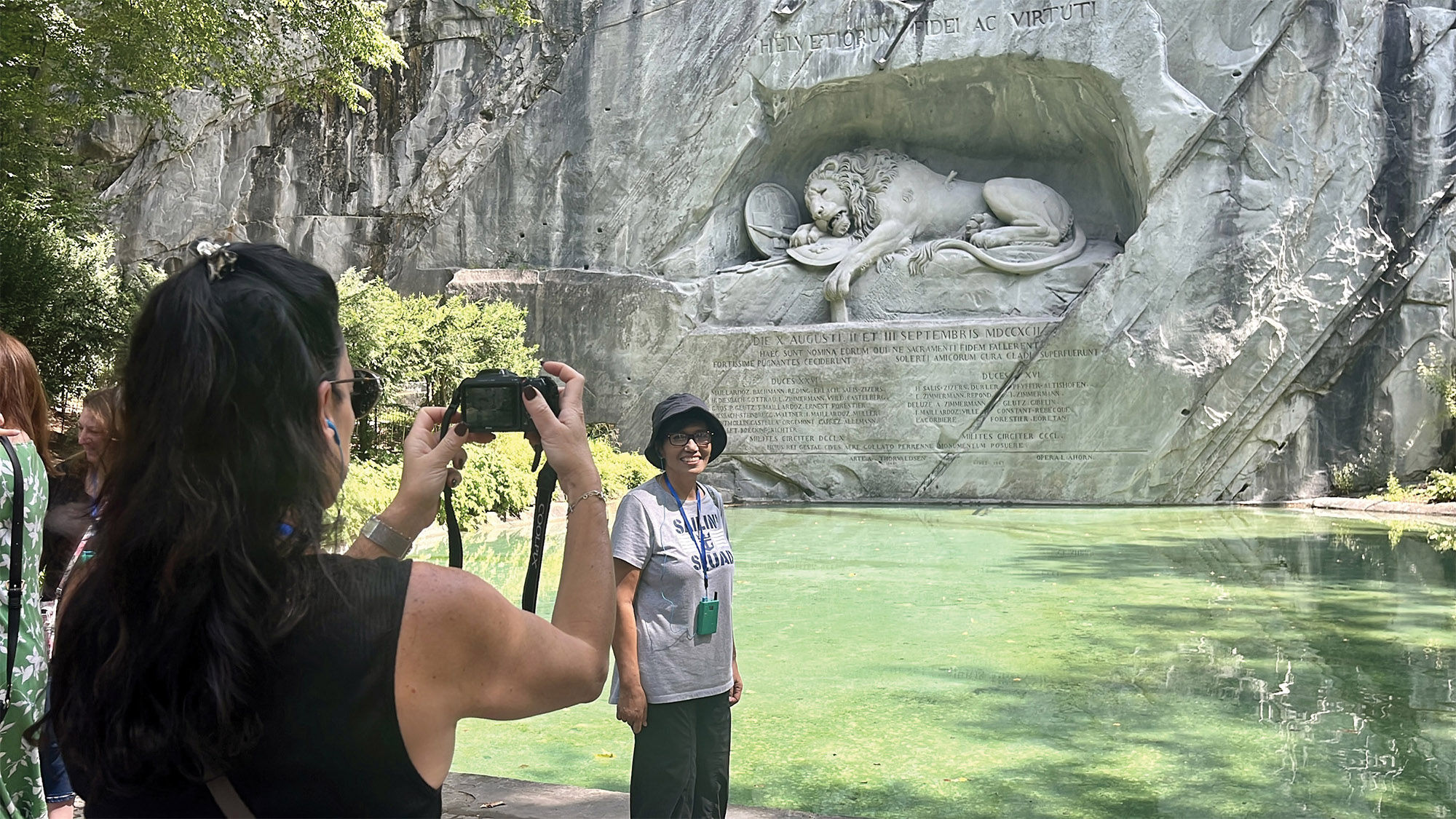 I was on a cross-country tour here with The Travel Corporation, specifically with TTC Tour Brands, the company's North American sales and marketing office for the Trafalgar, Luxury Gold, Insight Vacations, Costsaver, Contiki and Brendan Vacations brands.
We flew into Zurich and drove down to Lucerne for a two-night stay, followed by a night in St. Moritz, two nights in Zermatt and one night in Geneva.
This trip has focused on TTC Tour Brands' partnership with Switzerland Tourism and the country's sustainability accreditation program, which has been dubbed "Swisstainable." 
TTC Tour Brands offers a number of different itineraries in Switzerland across five of its brands and says that all of its itineraries in the country are now 100% Swisstainable, meaning that all of the hotels, restaurants, excursions and coaches — right down to the gifts the company gives its guests — have all met Switzerland's sustainability requirements under the program. 
And since sustainability is an important part of TTC's company ethos and programming, they invited 40 travel advisors to experience Switzerland in hopes of helping them — and ultimately their clients — understand all of what Switzerland has to offer as well as how the country is positioning as a leader in sustainable tourism.
Here are some of the highlights from the trip.
Lucerne
We started in Lucerne. It's a picturesque medieval city nestled on Lake Lucerne with cobblestone streets, the beautiful River Reuss running through the center of town, and a historic Old Town that's rich with a storied past.
What's so distinct about Lucerne is its iconic wooden footbridge Kapellbrücke, which means Chapel Bridge, and the colorful pink and red flowers lining the length of the 672-foot bridge. It's one of the first things you see in town upon arrival when you're making your way toward the river and Old Town, and on a sunny day the area looks picture perfect.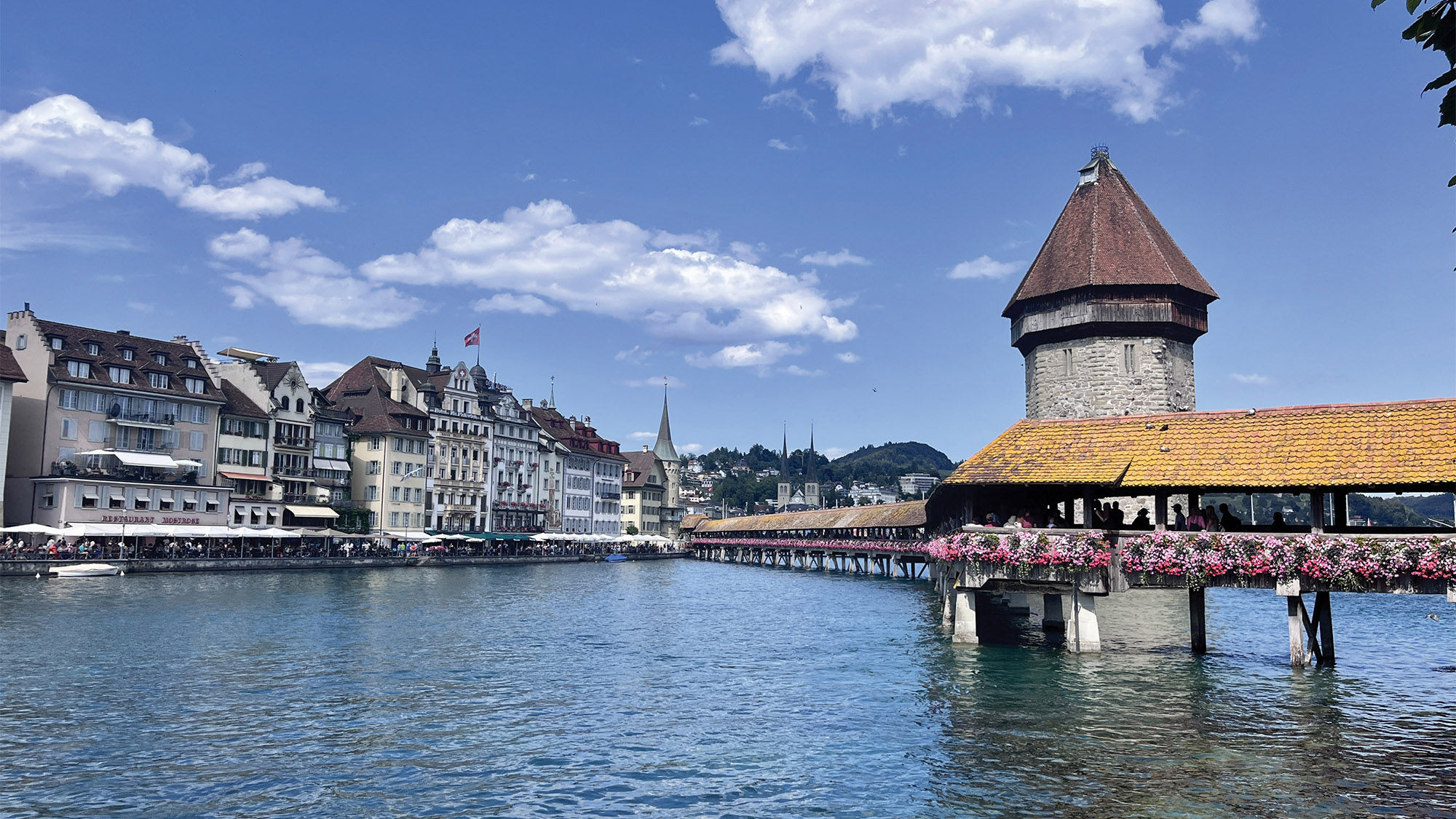 But my favorite sight in Lucerne was something you'll find a short walk into downtown.
It's a rock relief sculpture that you can find in the Glacier Garden. It's called the Lion Monument. 
There's not much to say about this sculpture because it's really something that you feel once you lay eyes on it, and to do that you have to see it in person.
But put simply, the Lion Monument is a sculpture that commemorates the Swiss Guards who were massacred while protecting King Louis XIV during the French Revolution. As our tour director Michael Thomas explained, the wounded lion is meant to symbolize Switzerland and "the great betrayal" they endured at the hands of armed French insurgents.
It's worth a look when you're in Lucerne. 
The Glacier Express
Trains are always exciting to me and I likely reached peak excitement while aboard the Glacier Express.
As a train travel enthusiast, there are different levels of train trip heaven — and this was certainly one of them.
The Glacier Express is an epic, panoramic train journey through the Swiss Alps between St. Moritz and Zermatt.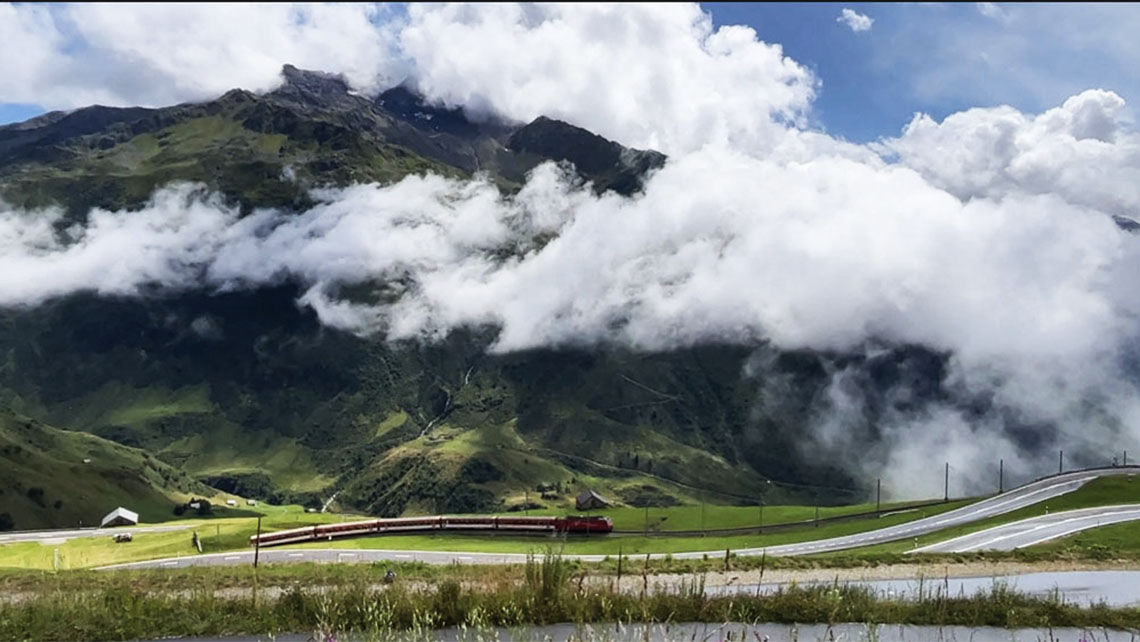 Guests onboard are not only treated to comfortable seating and glass-domed carriages that allow travelers to see the entirety of Switzerland's awe-inspiring mountain landscape, but the trip also includes formal dining service and plenty of beverage offerings. It's a great service because the Glacier Express is an eight-hour journey from St. Moritz to Zermatt. 
That's the route we took and it's a train ride I will never forget.
Zermatt and the Matterhorn 
I didn't think anything would top my train journey across Switzerland and the sweeping landscapes and sights.
And then I visited Zermatt and my experience there was surreal. 
Zermatt is an alpine village nestled high up in the mountains of Switzerland's southern region. It's home to fondue restaurants and great live music (shoutout to La Mamacitas) — and it's also home to something I once thought was only a ride at Disneyland.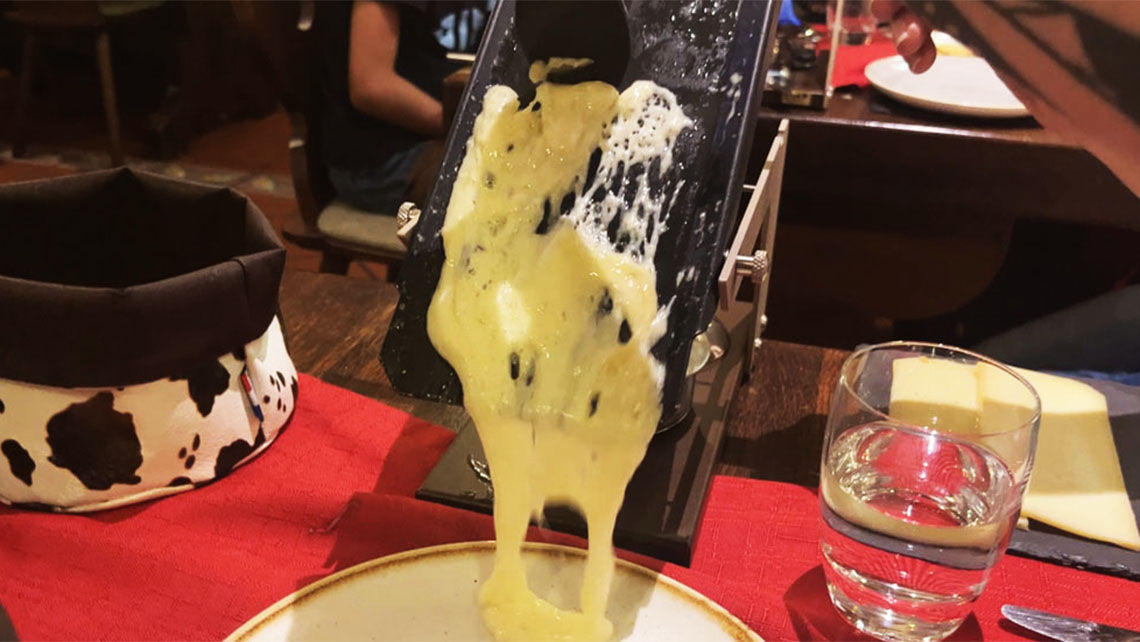 The Matterhorn. What can I say? It's an instantly humbling experience. To be able to see the Matterhorn in person. 
You can see it all throughout Zermatt from practically anywhere.
But the best way to see the Matterhorn is by train to Gornergrat, a mountain ridge that provides multiple, mountainous lookouts.
Cooler temperatures 
Heat wave? What heat wave? 
At the height of what climate scientists say has been the hottest July in 120,000 years — with triple-digit temperatures becoming the norm in some European destinations — I can tell you Switzerland was having none of that. 
The weather was lovely in Switzerland for the most part. 
Temperatures in Lucerne were somewhere between 75 and 85 degrees, with Geneva feeling a little more Mediterranean in the upper 80s. But the temperature cooled way down while we were in St. Moritz, which hovered around 35 to 40 degrees or a little less if you were high in the mountains, and it was a little chillier in Zermatt, especially at Gornergrat, which felt nearer to freezing.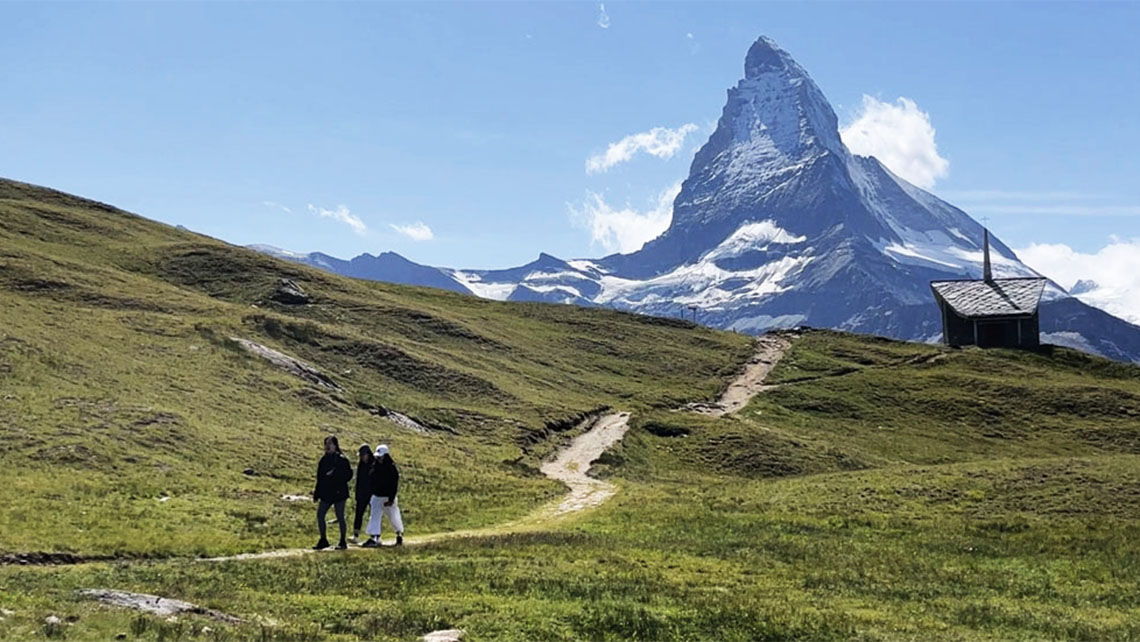 The cooler temperatures in July was refreshing. It was a relief. It could put Switzerland on more people's radar, especially after this scorcher of a summer. 
Switzerland not only offers a reprieve from the extreme heat, but it also offers a little bit of everything — from the mountains to snow to Mediterranean-like wine regions that are just warm enough to feel like you're somewhere else. 
But alas, you're in Switzerland, and you can have any kind of experience you want. It's likely just a train ride away.
Source: Read Full Article