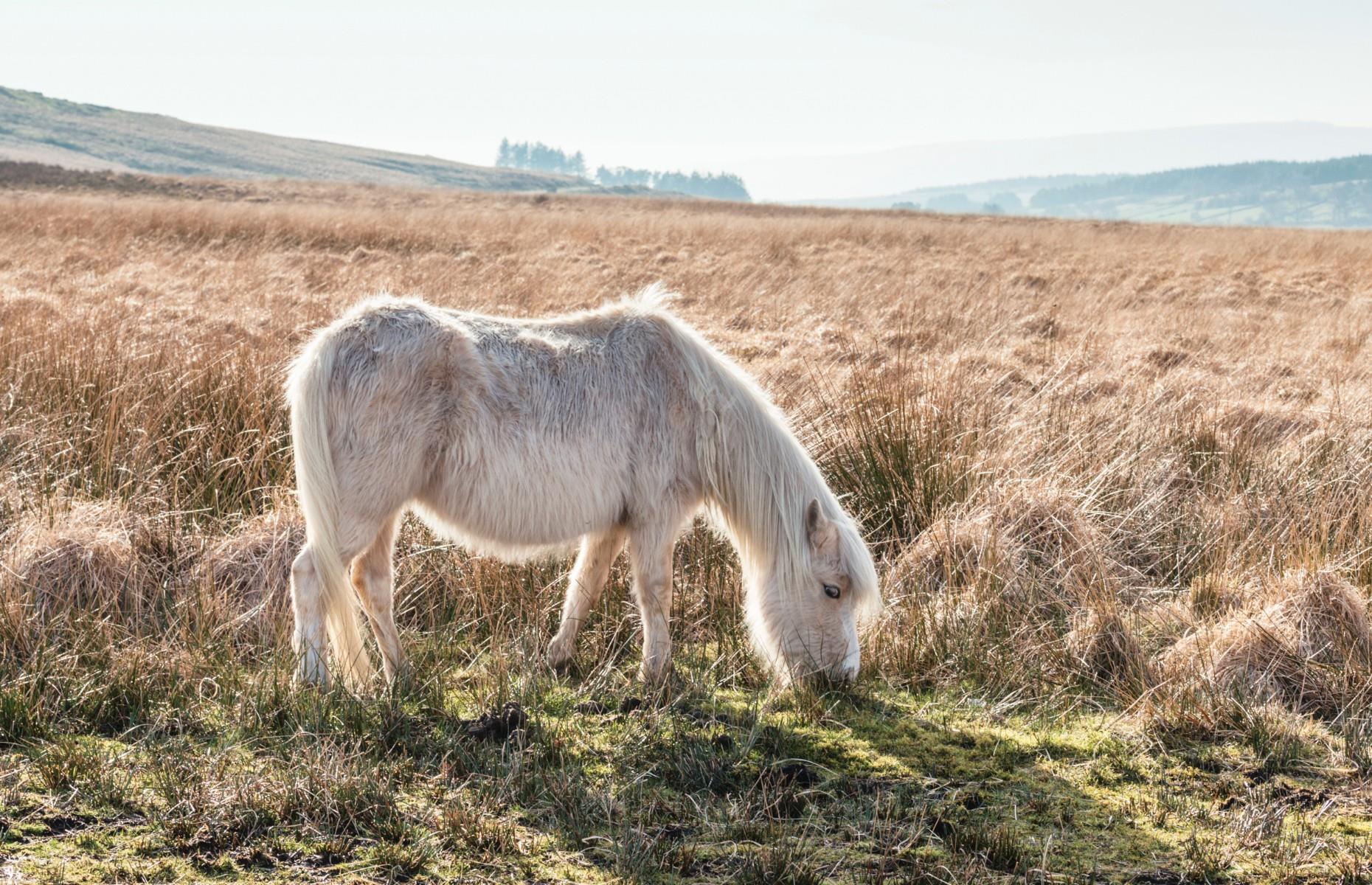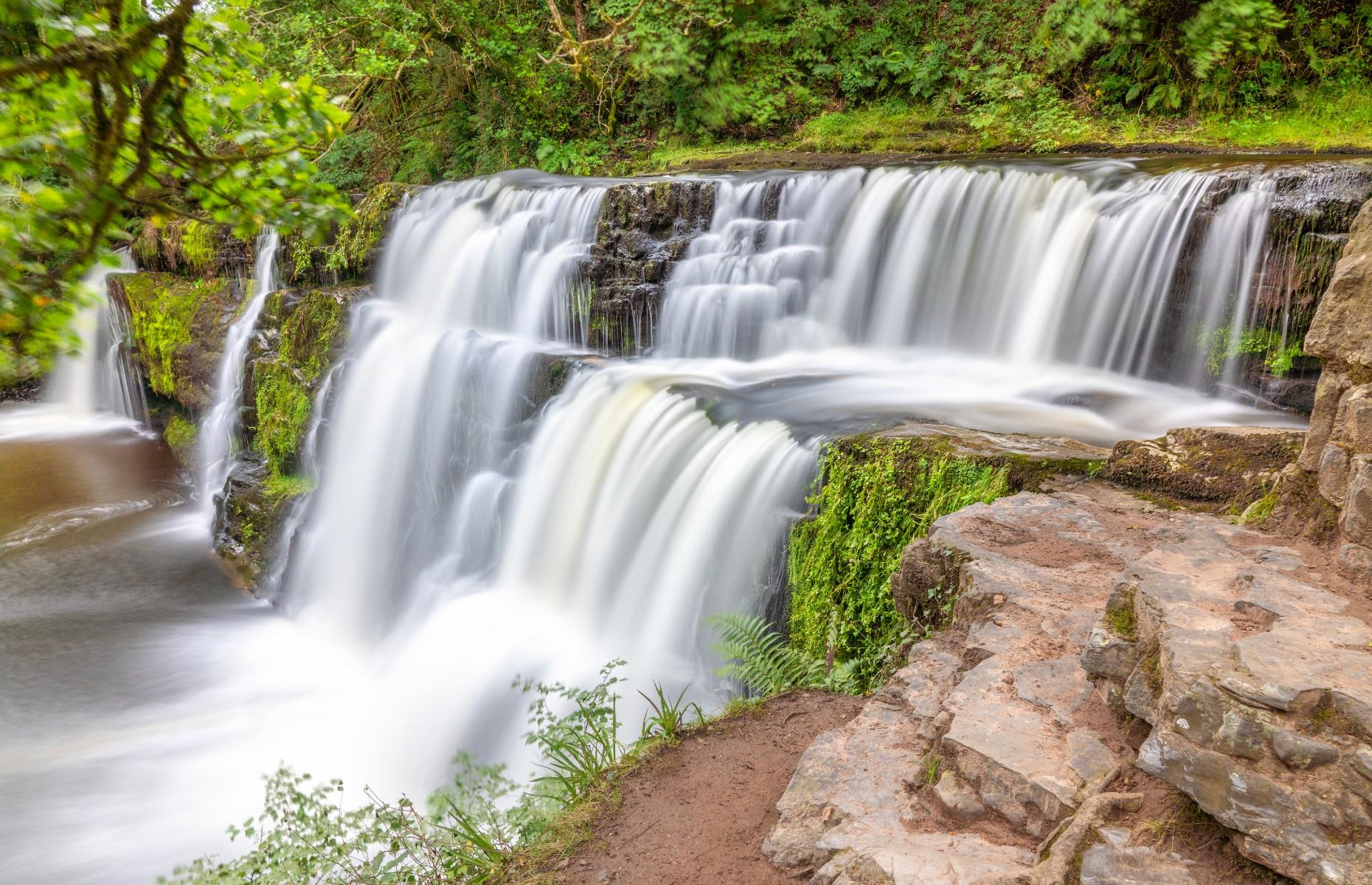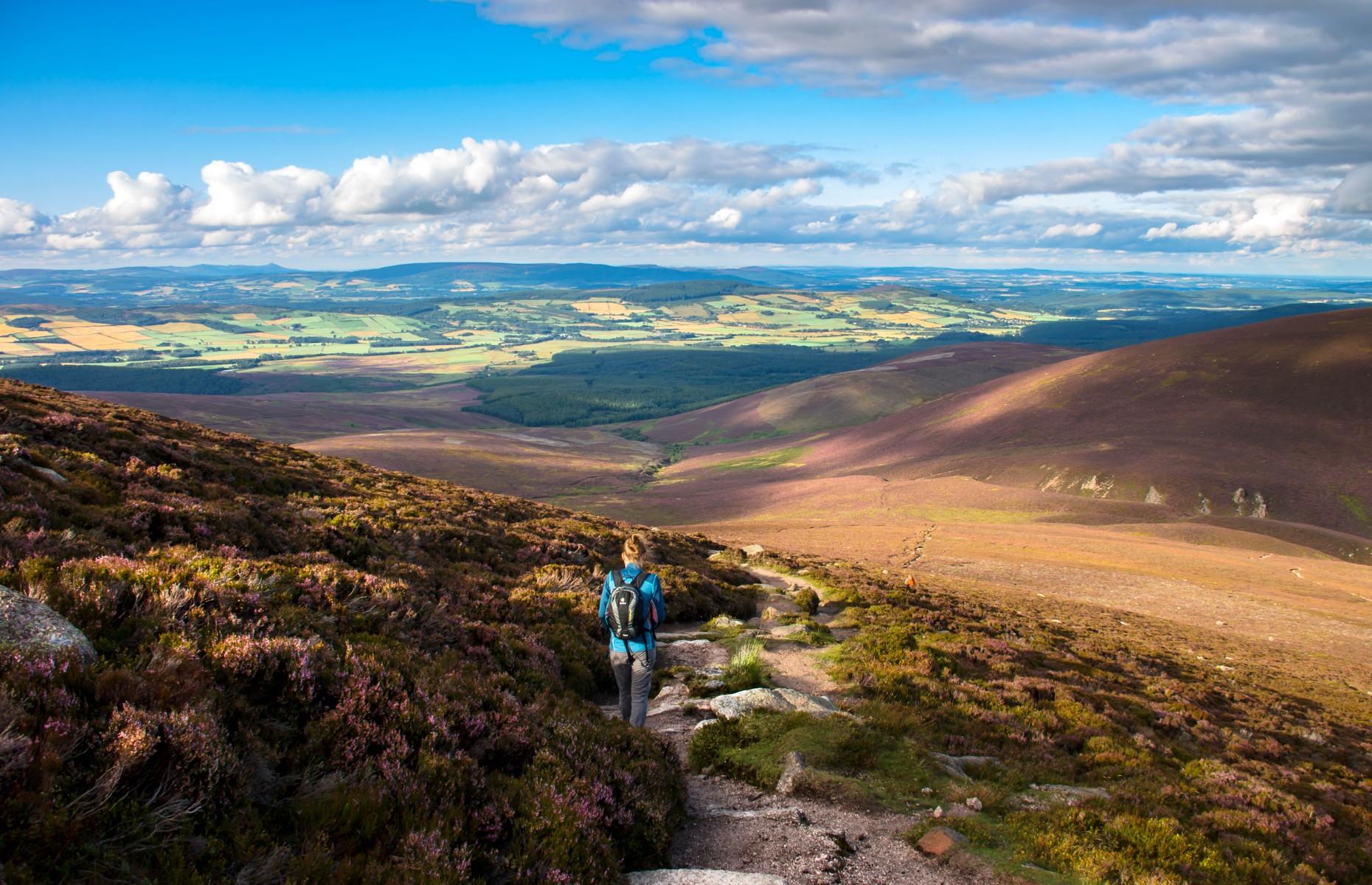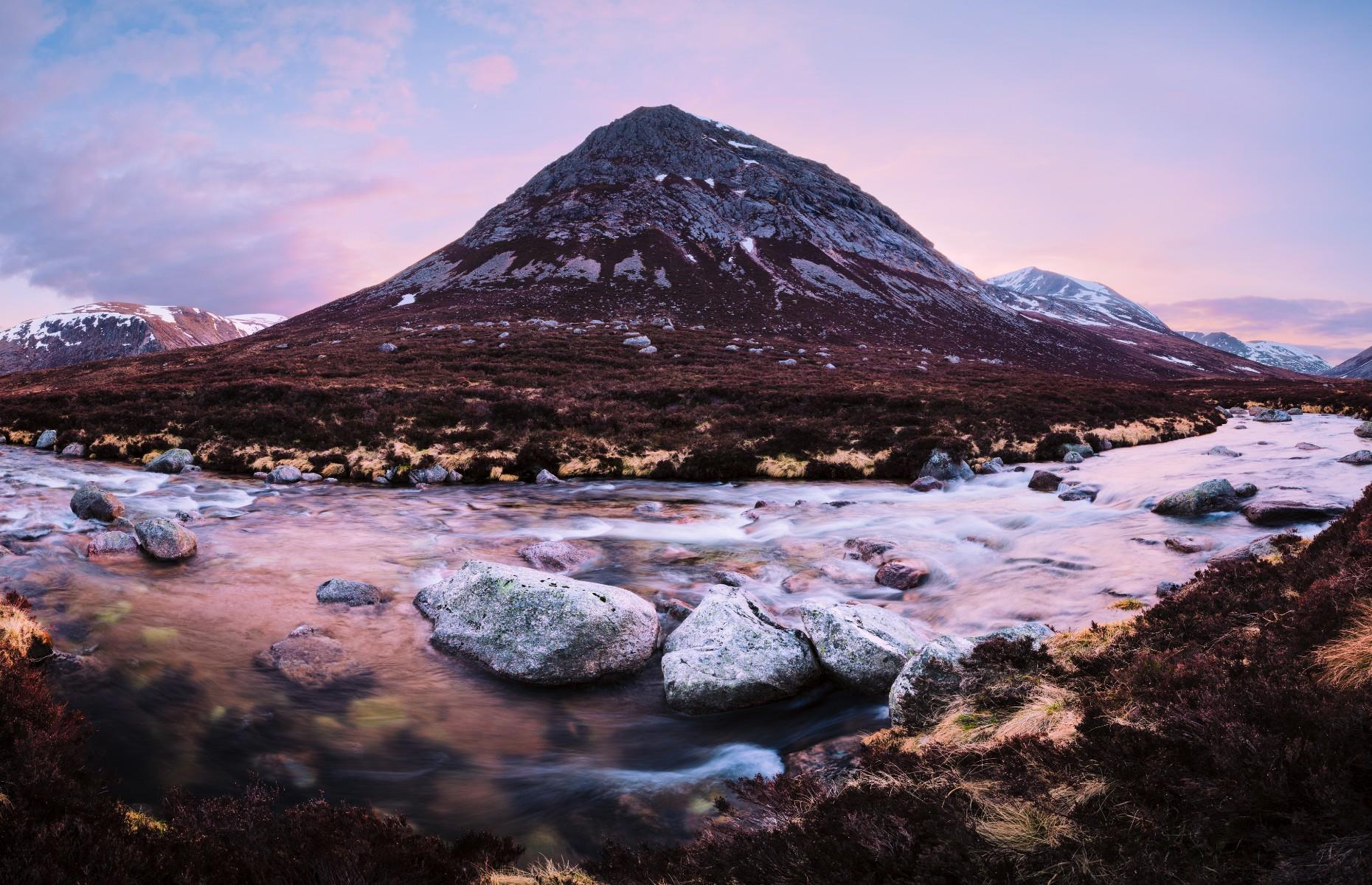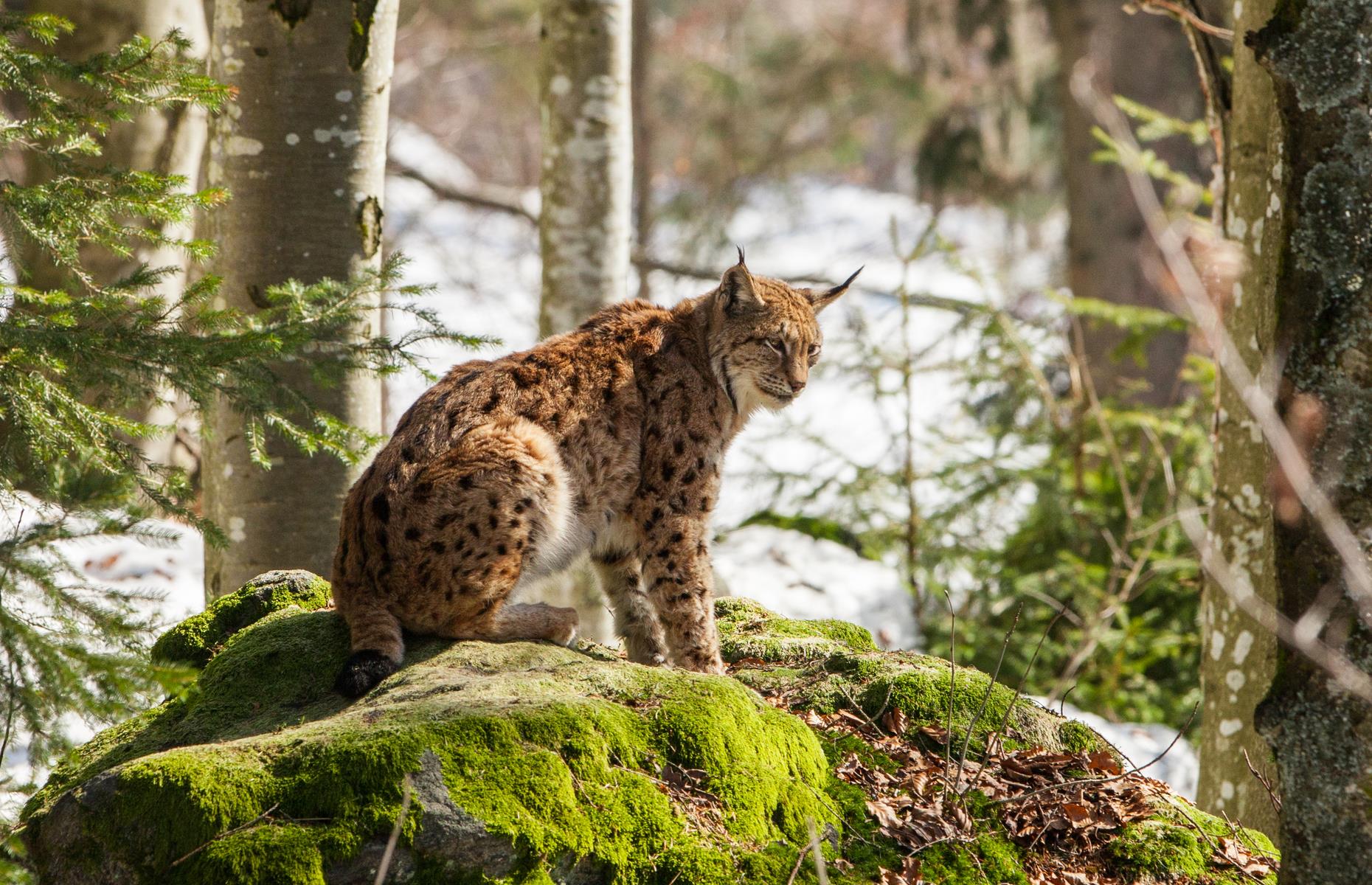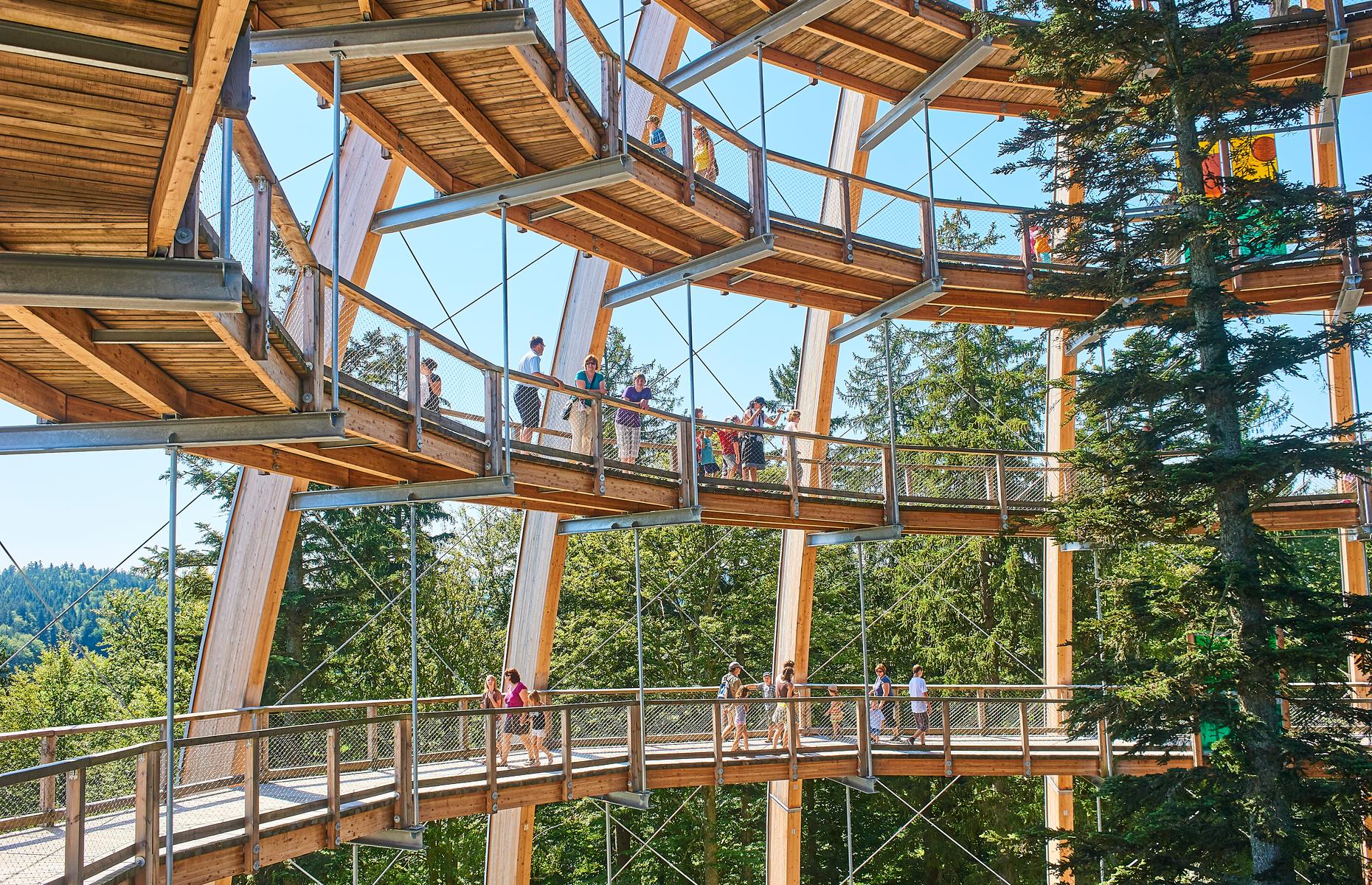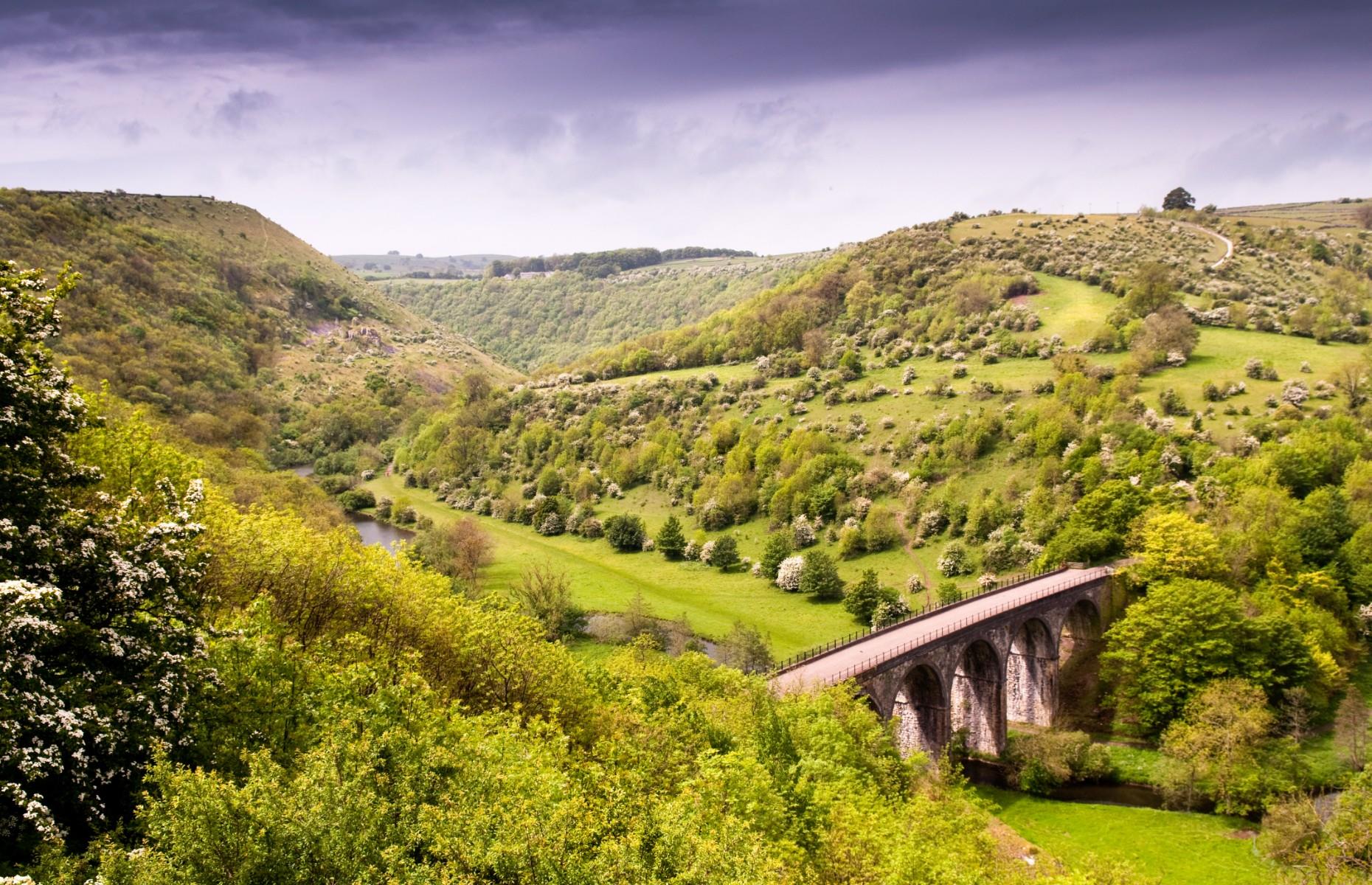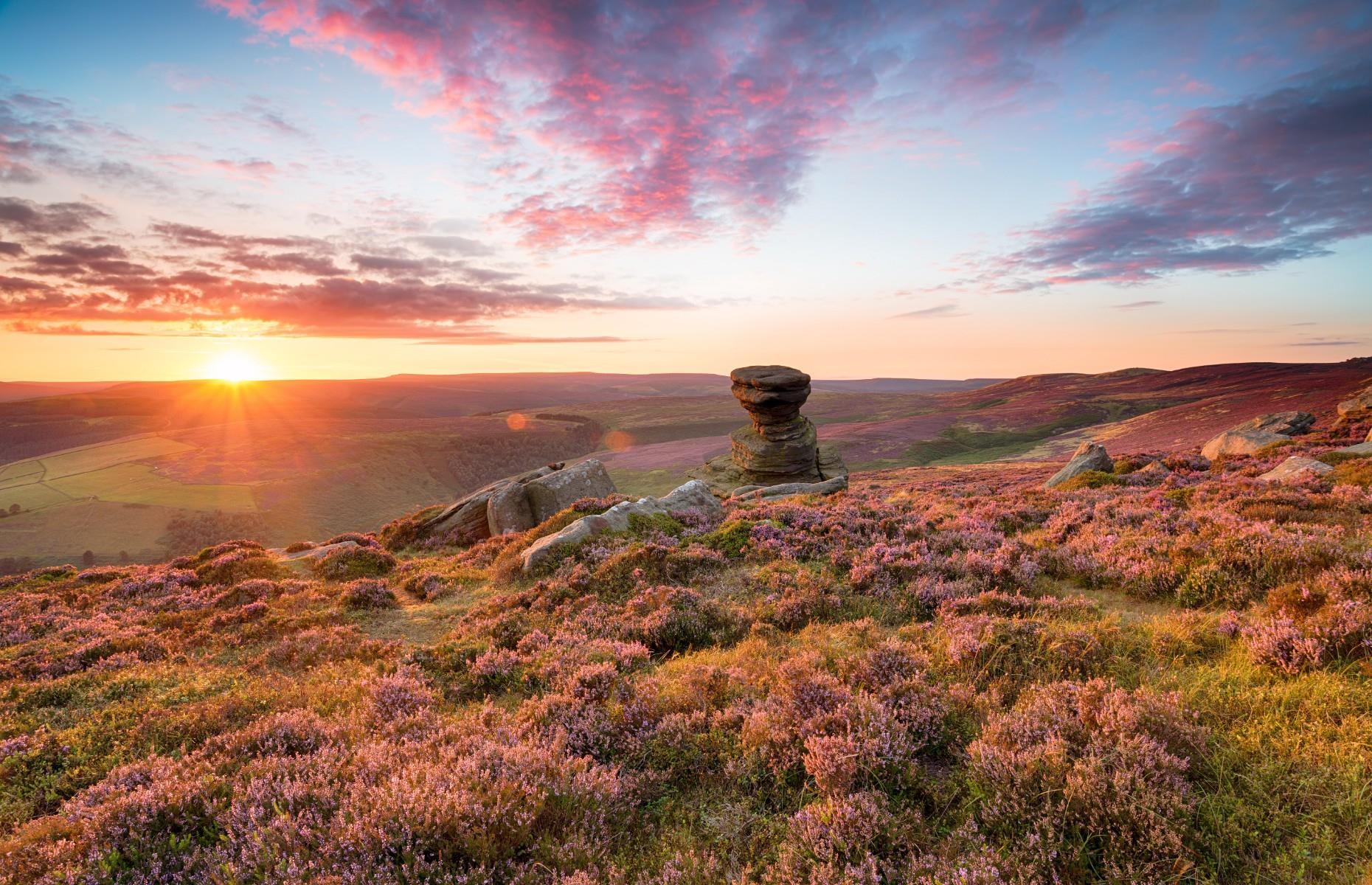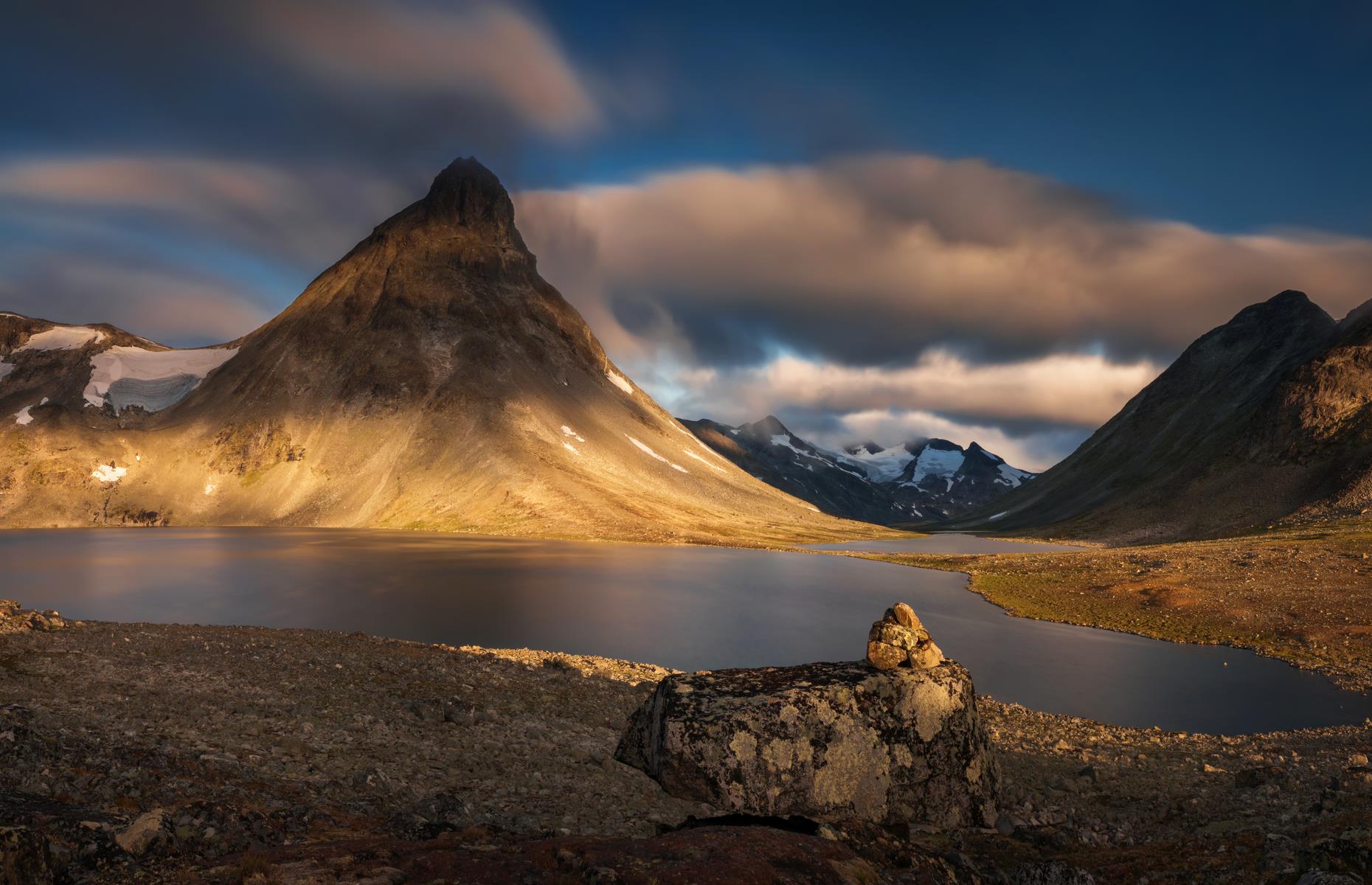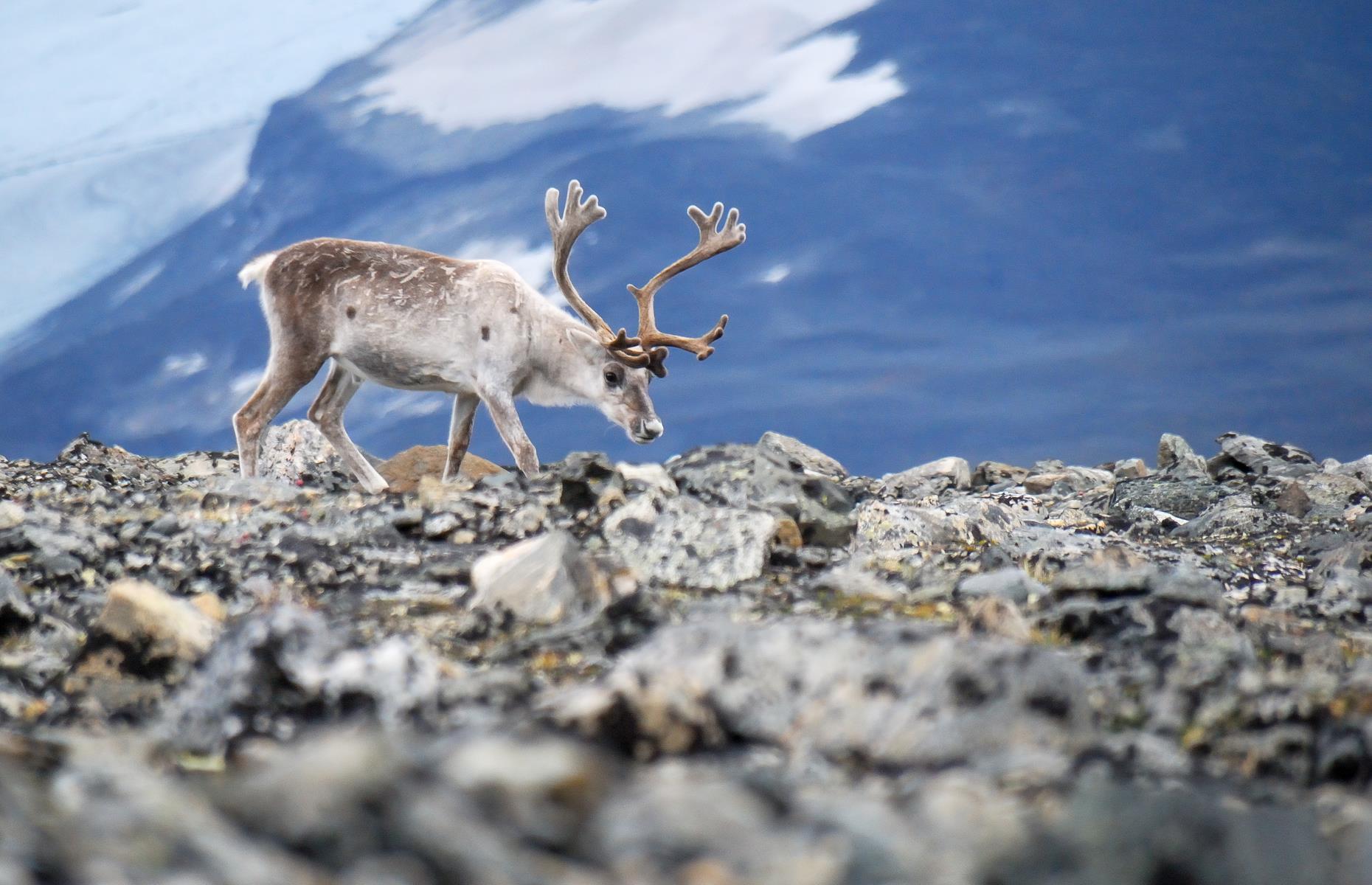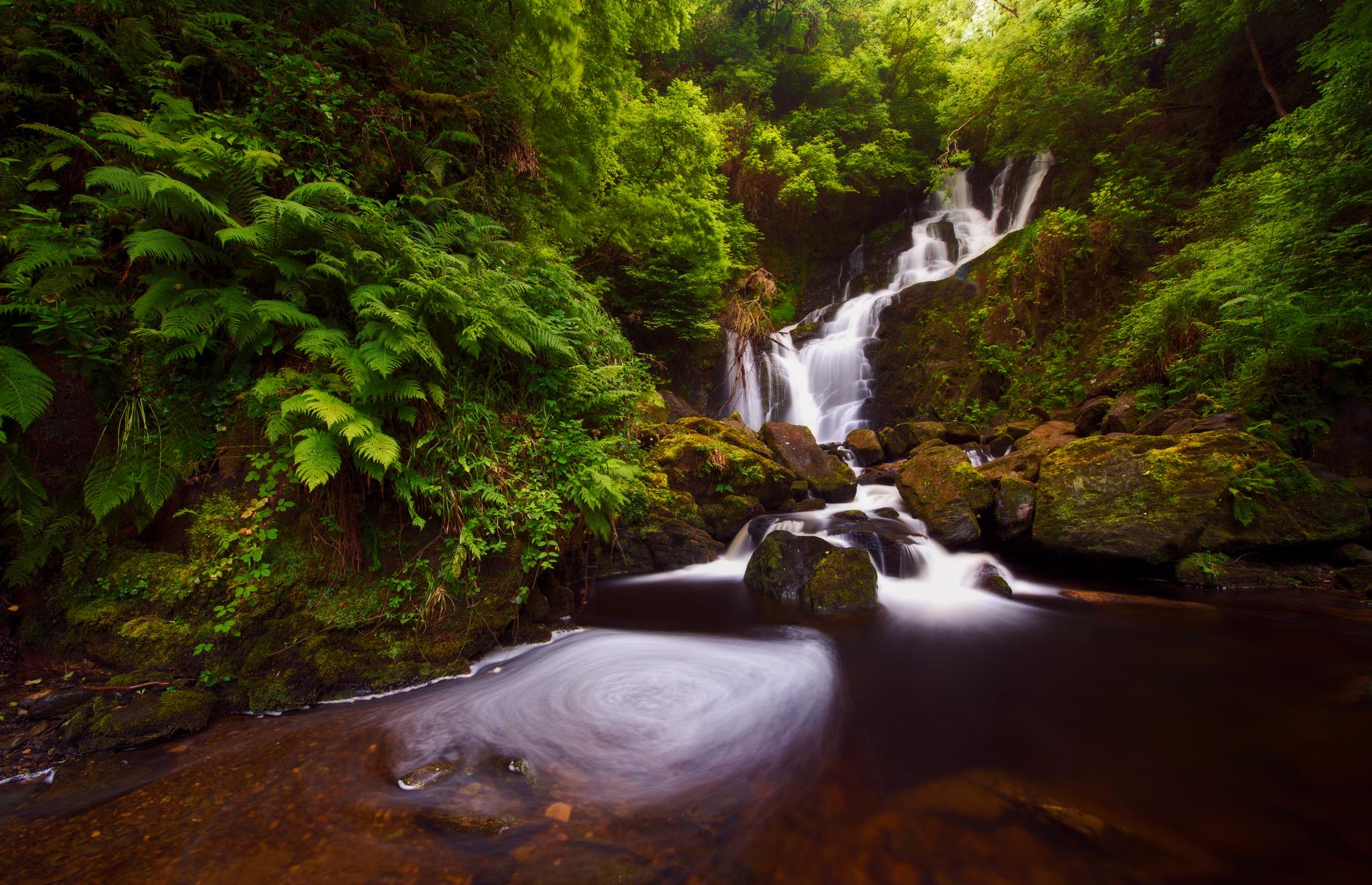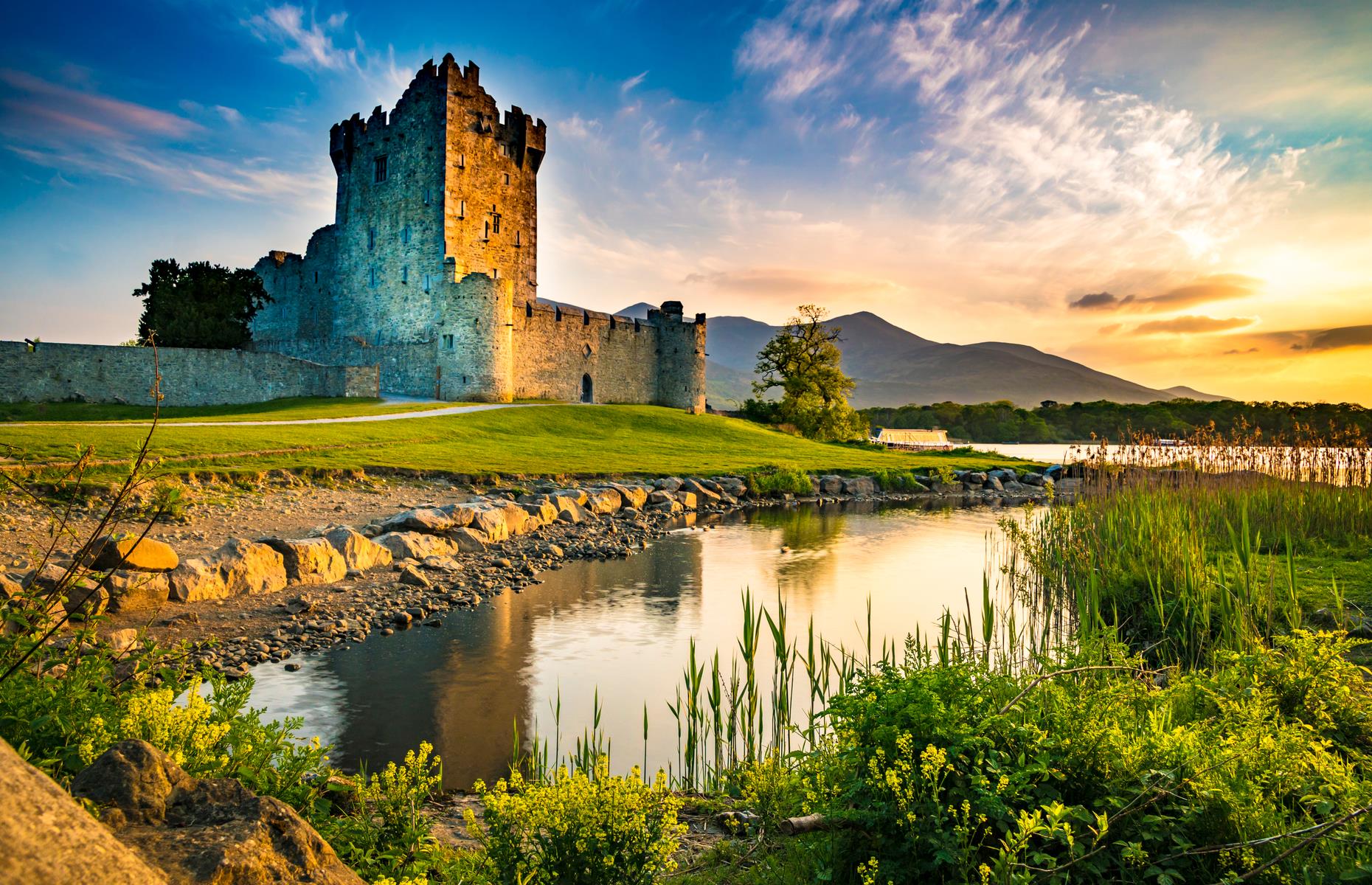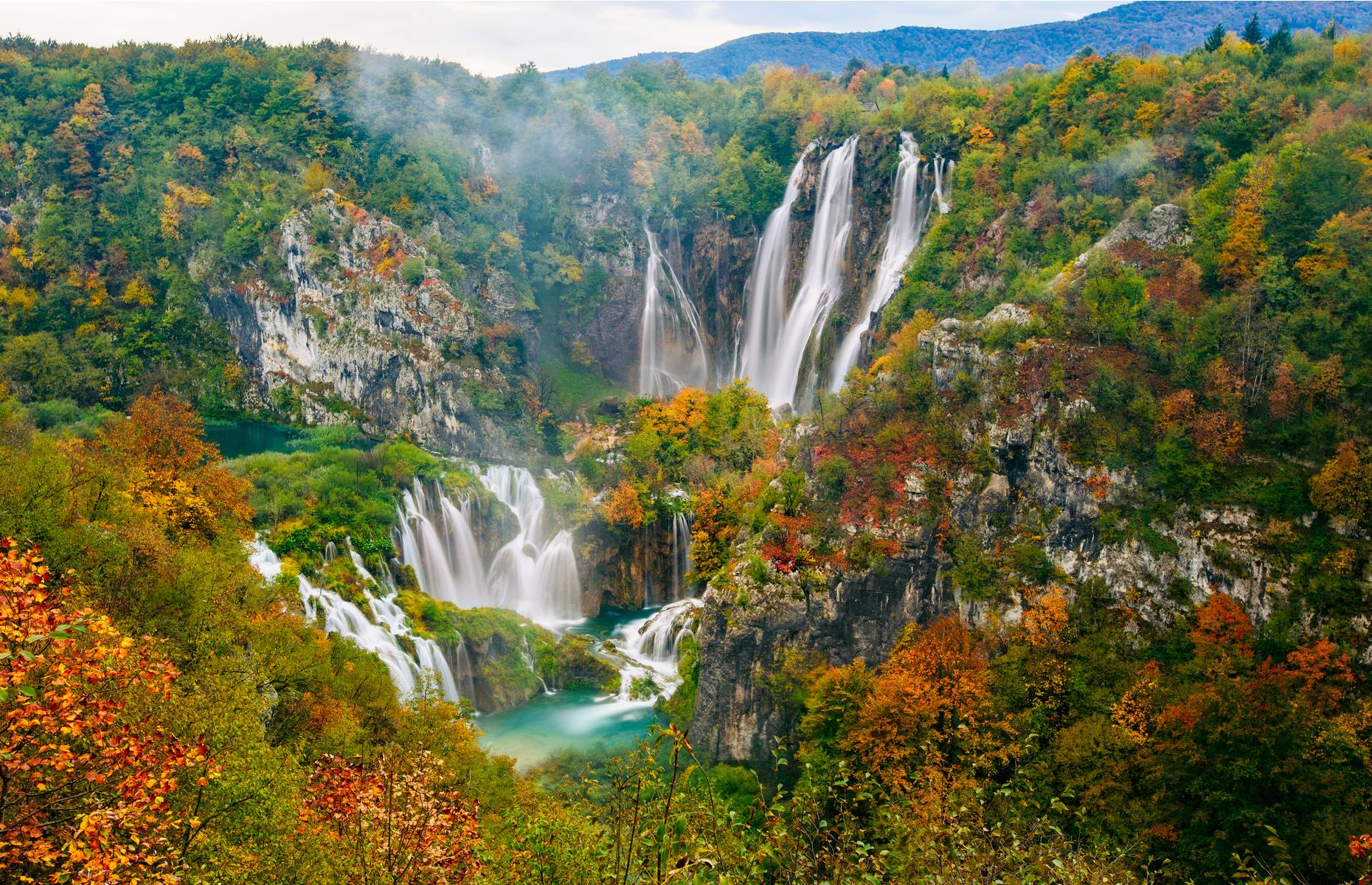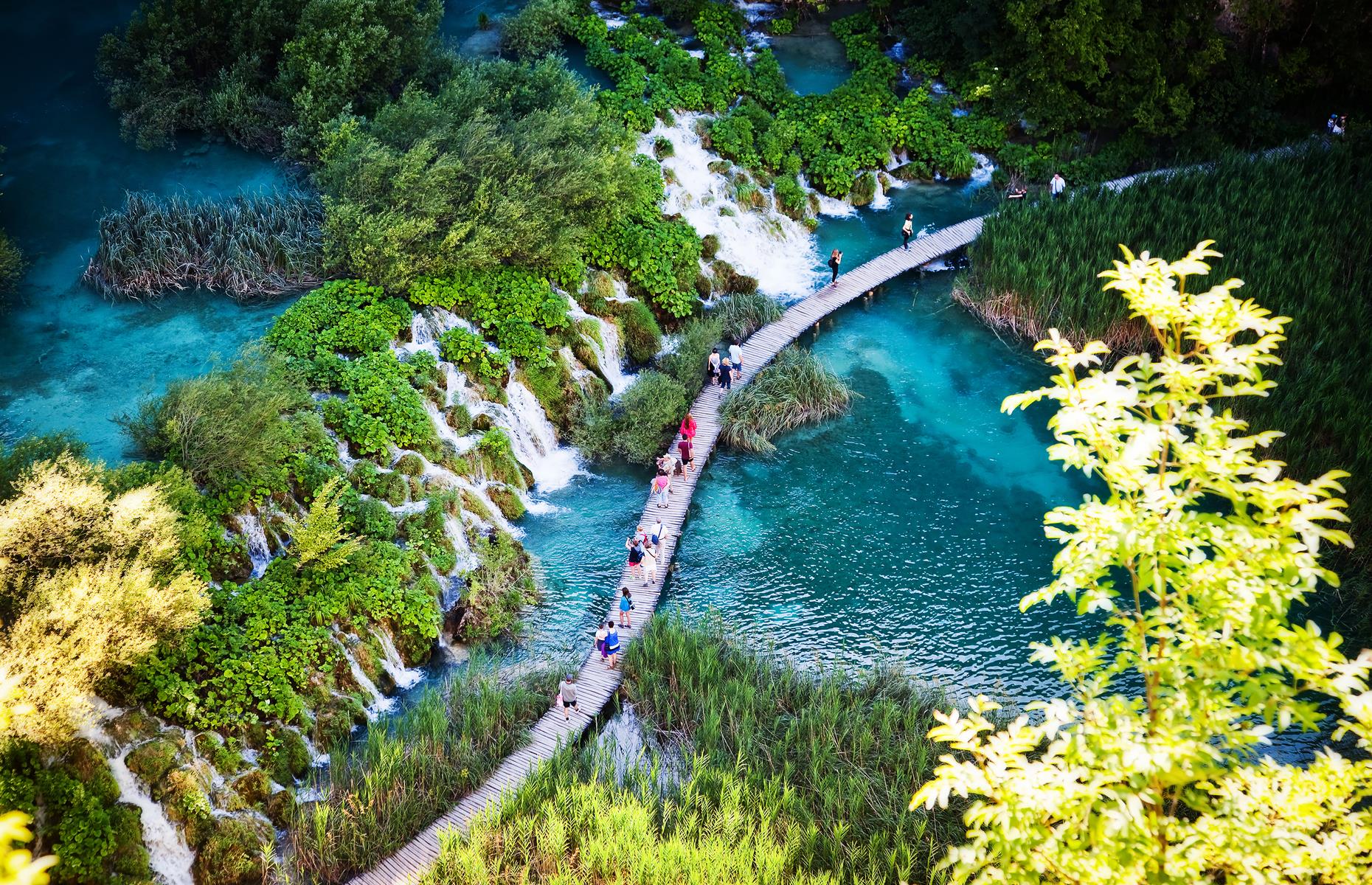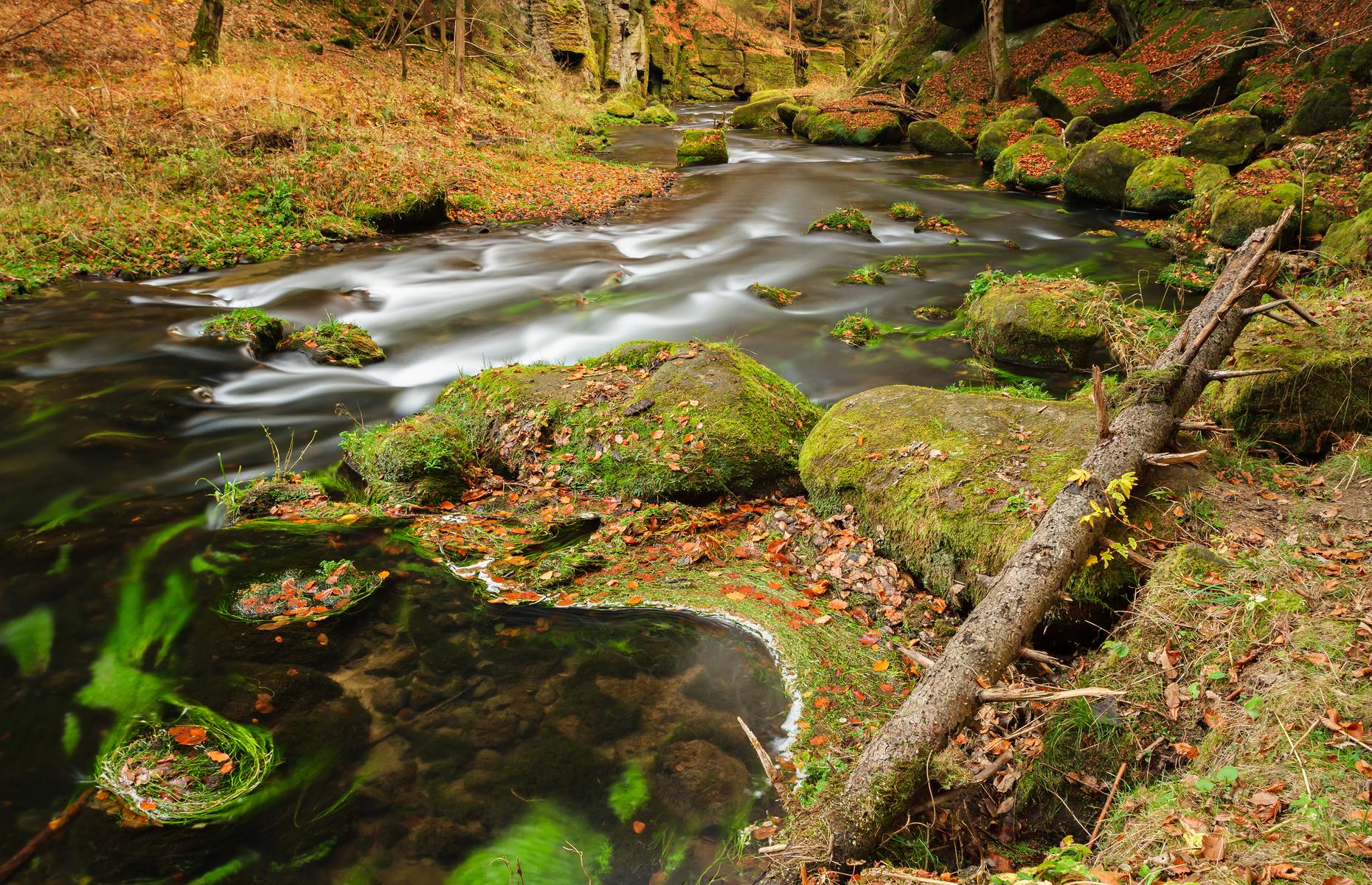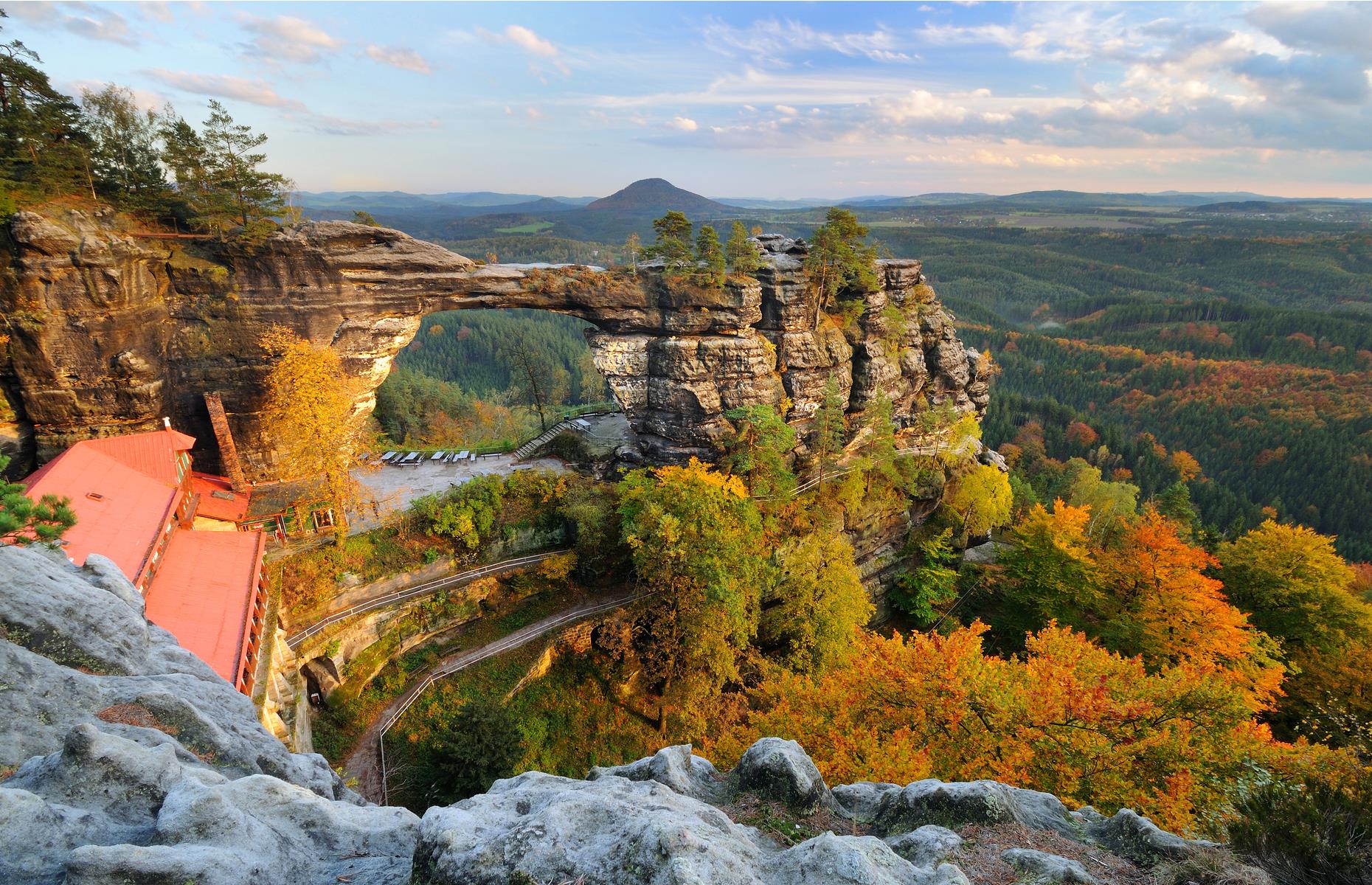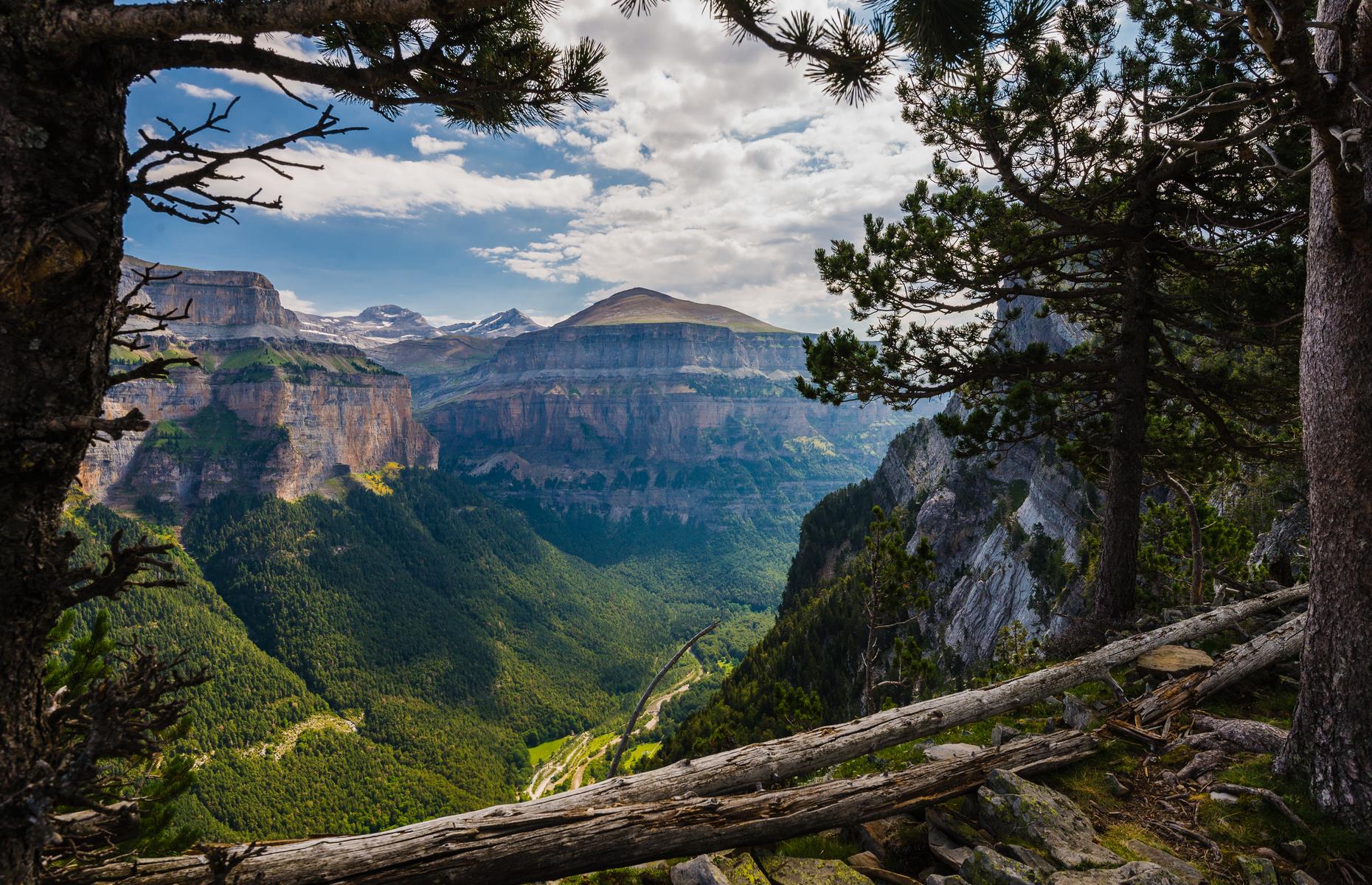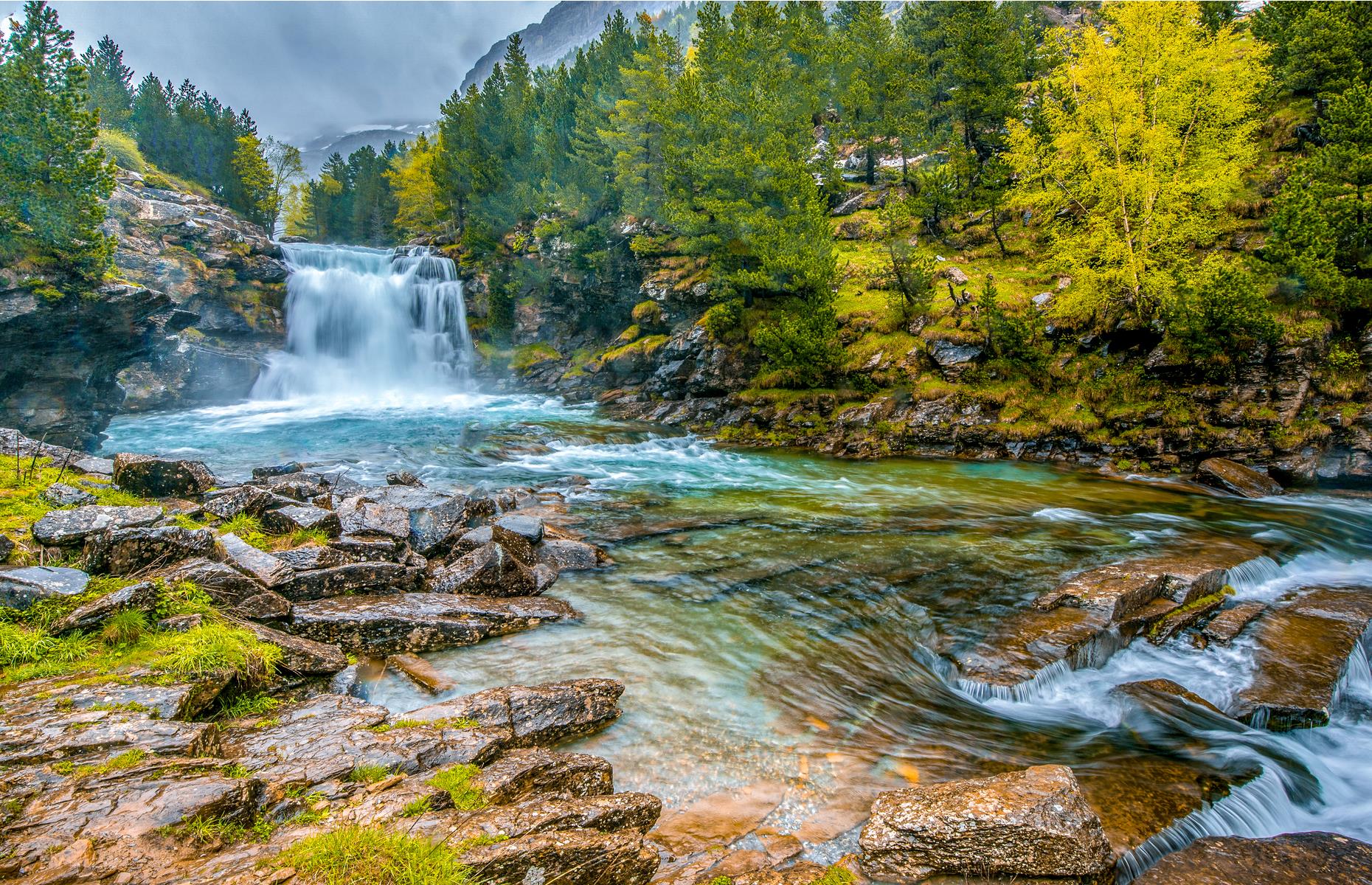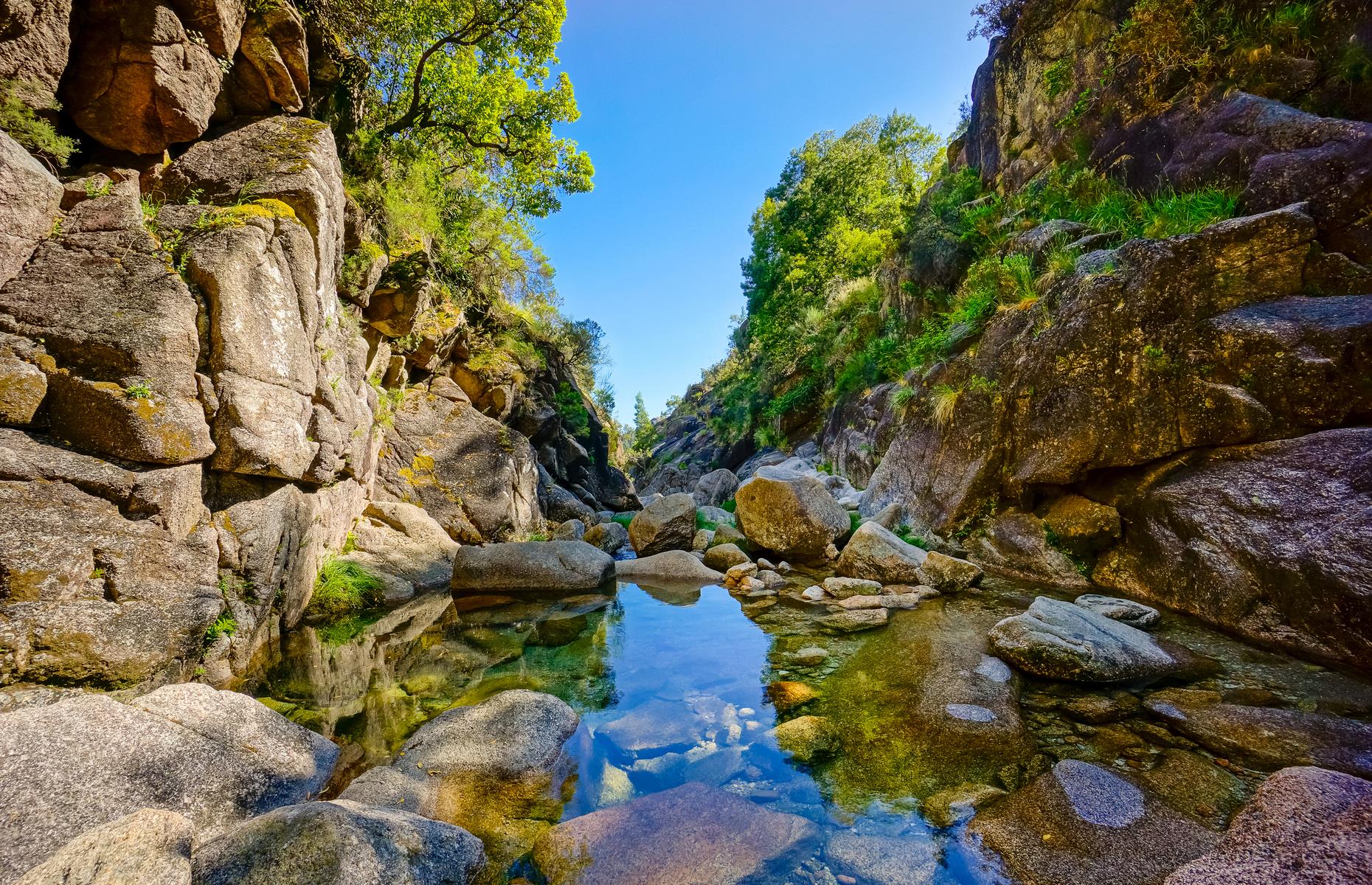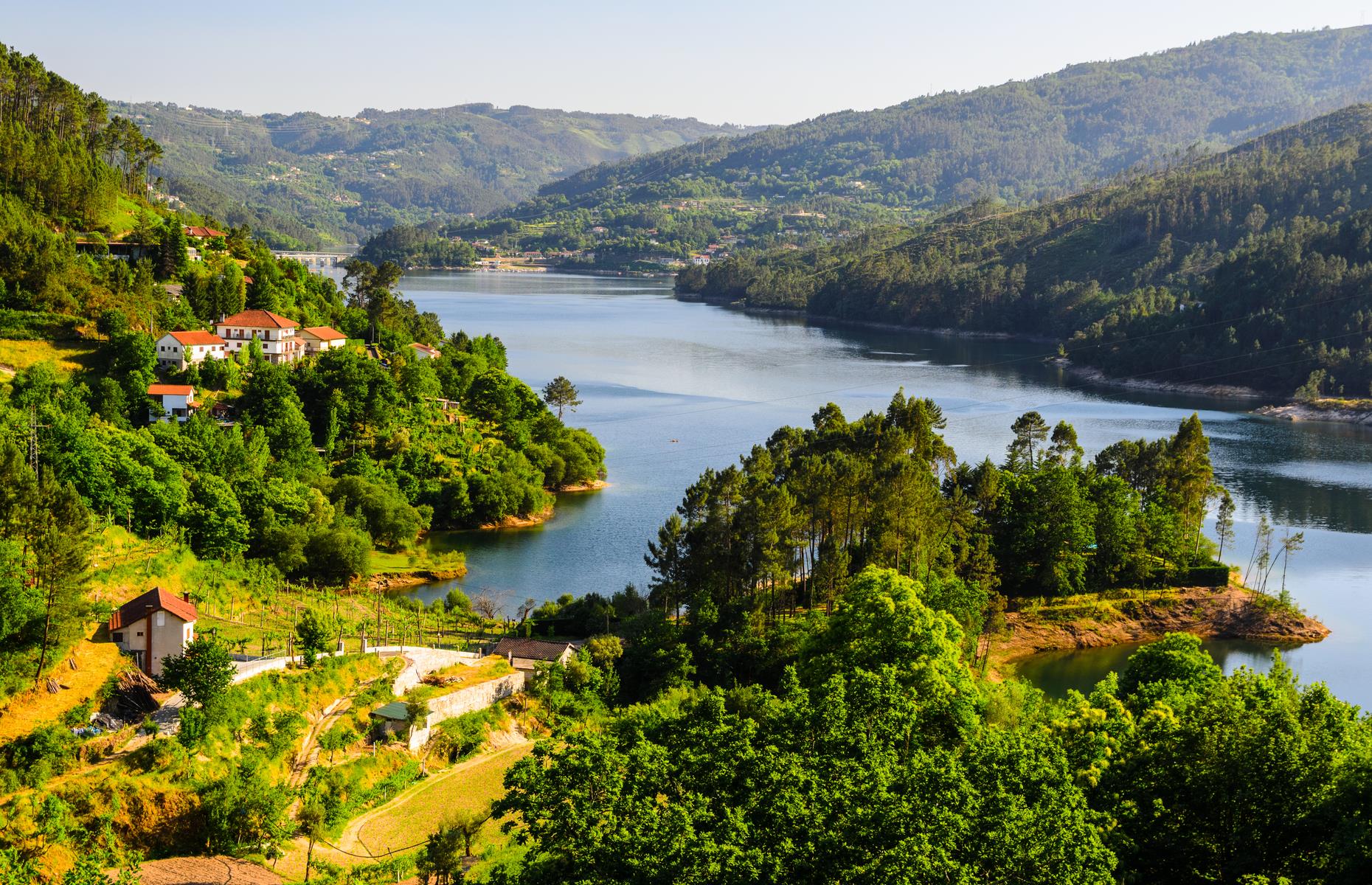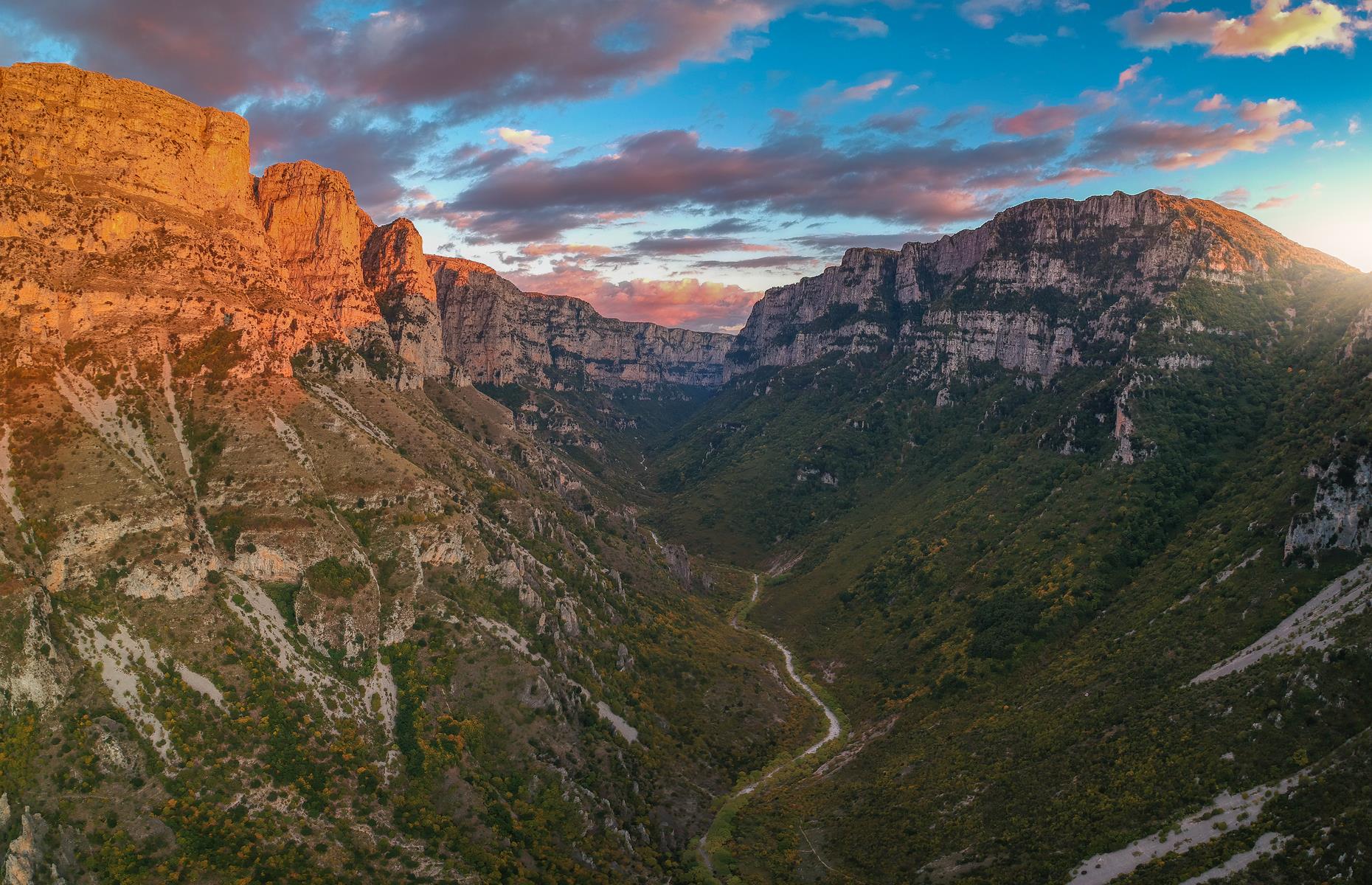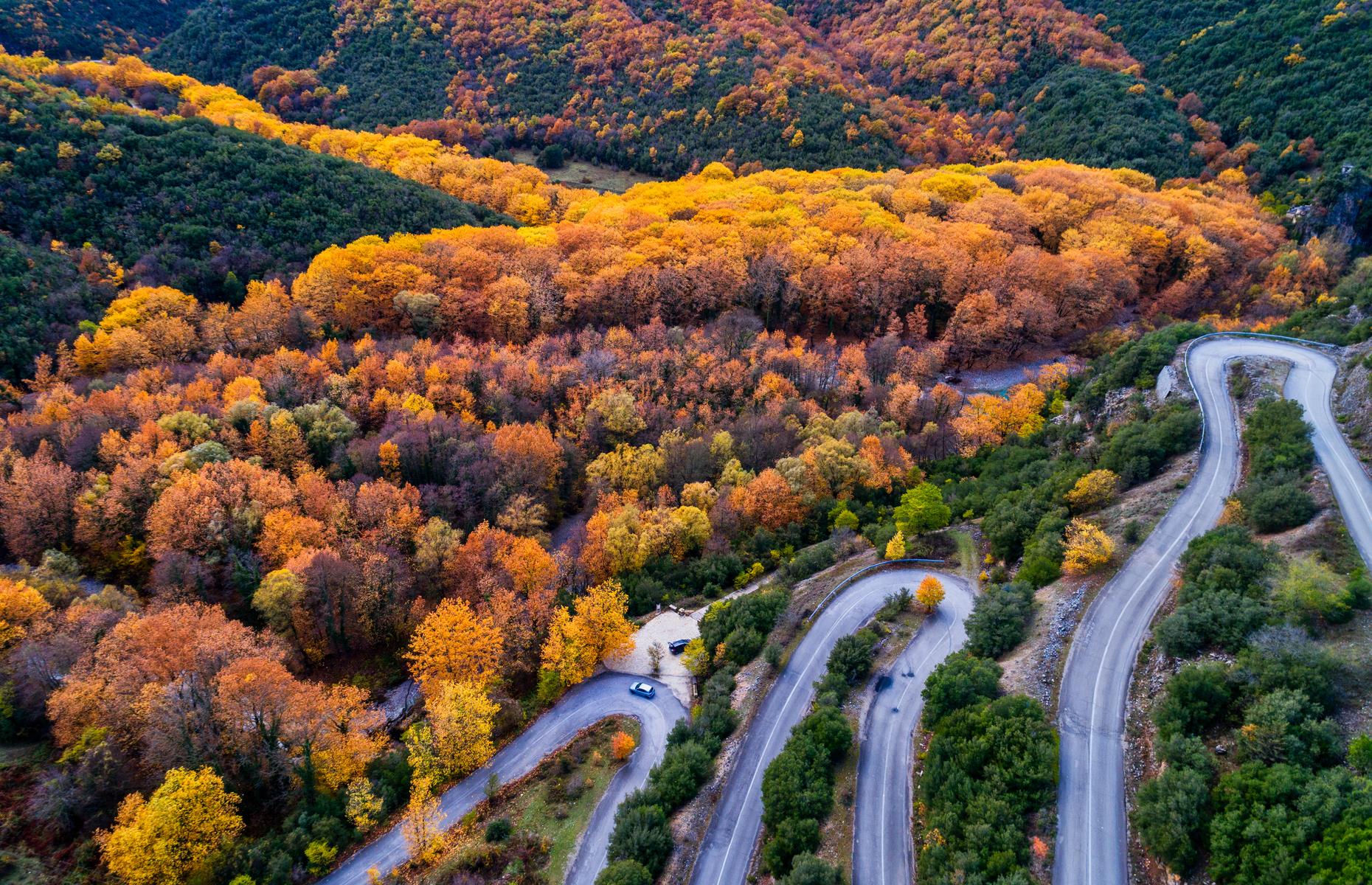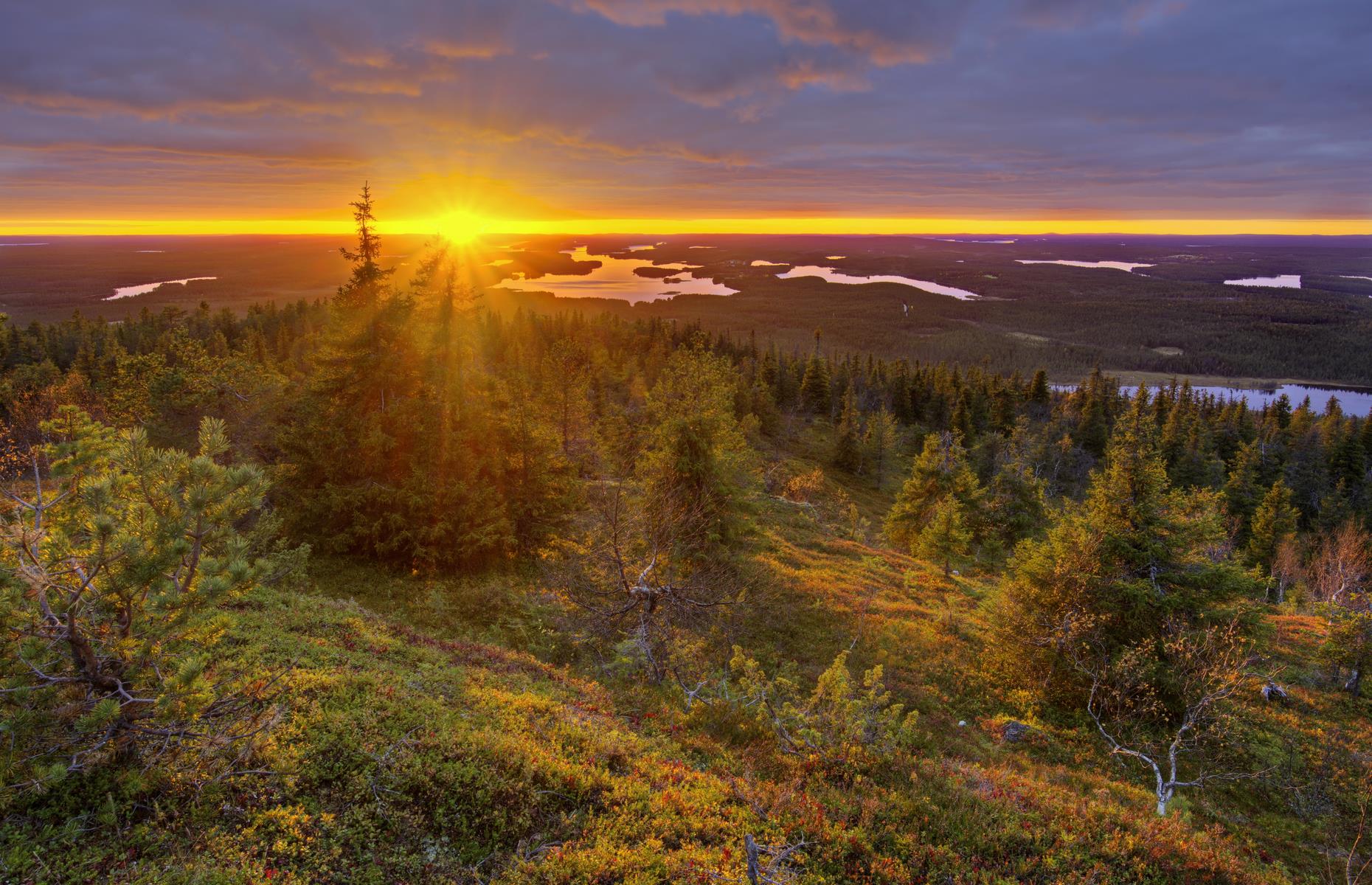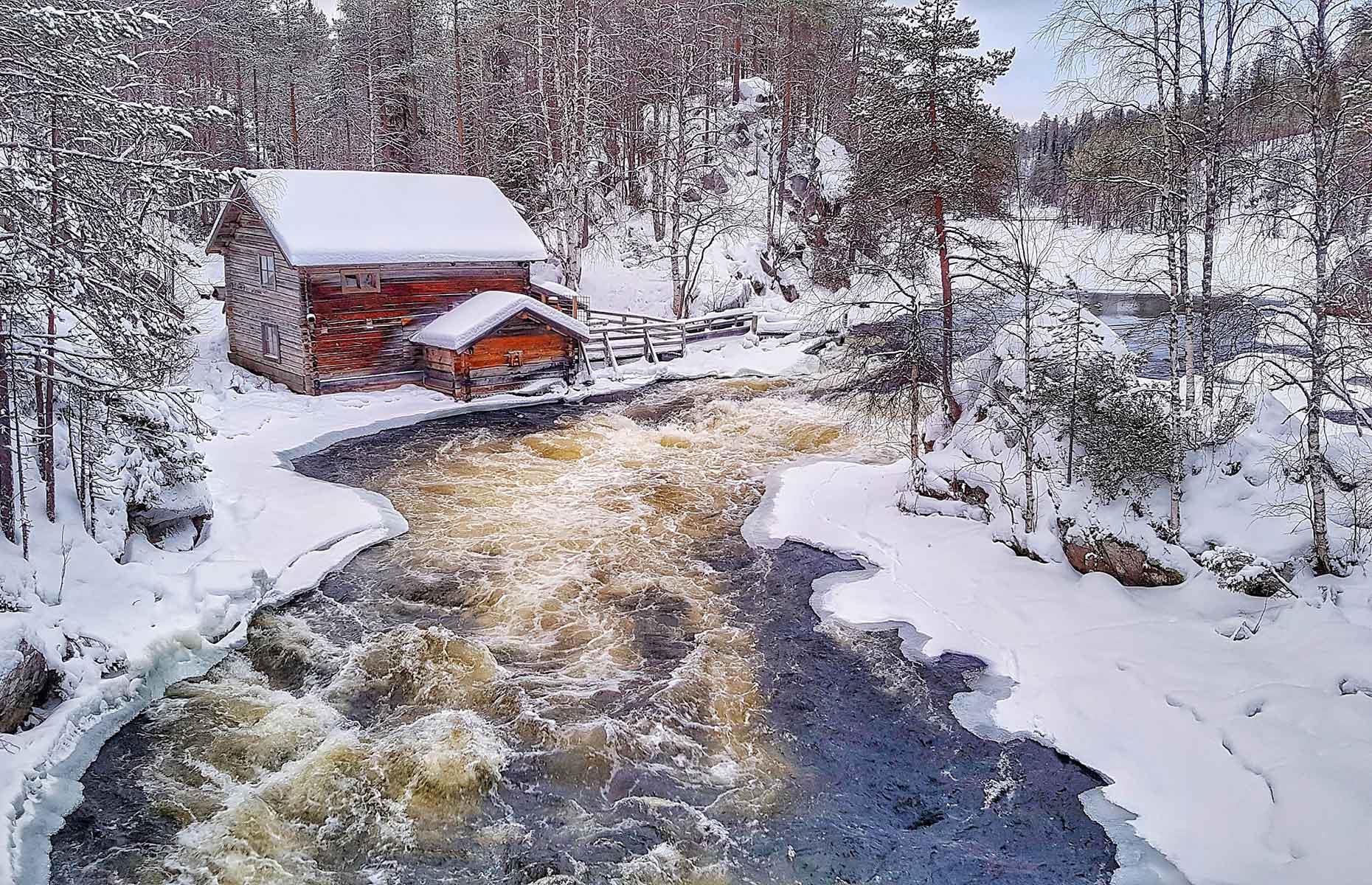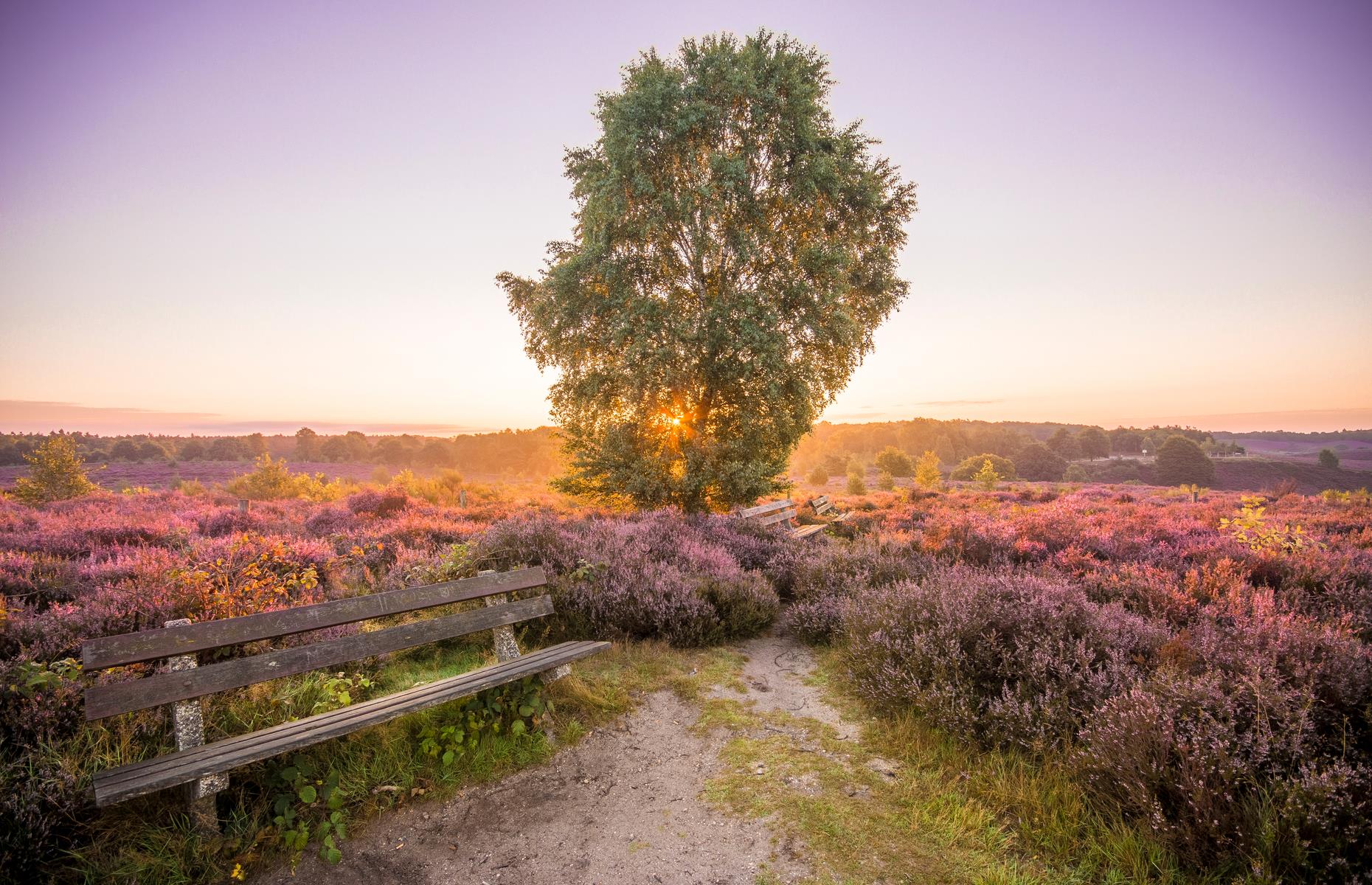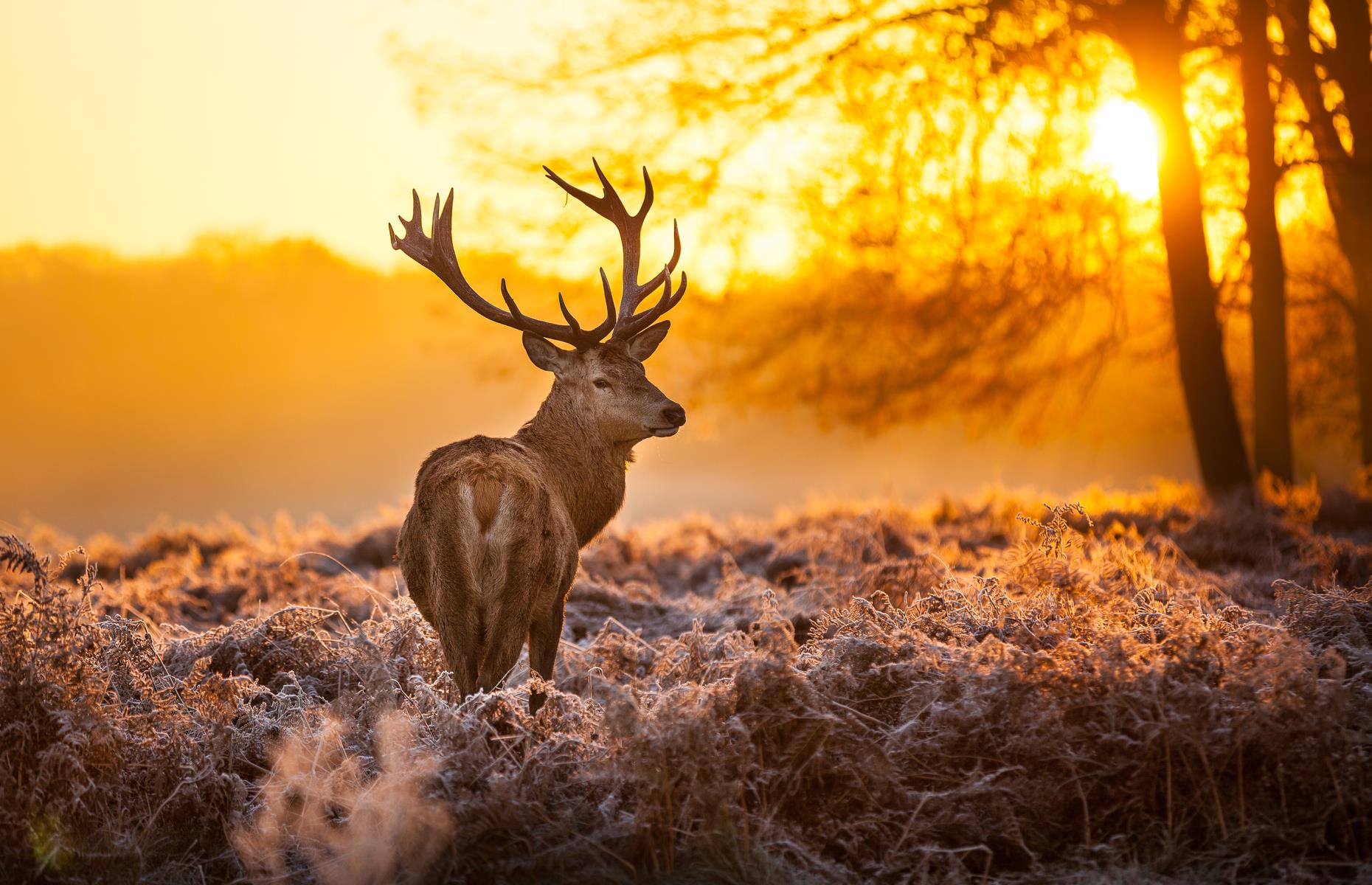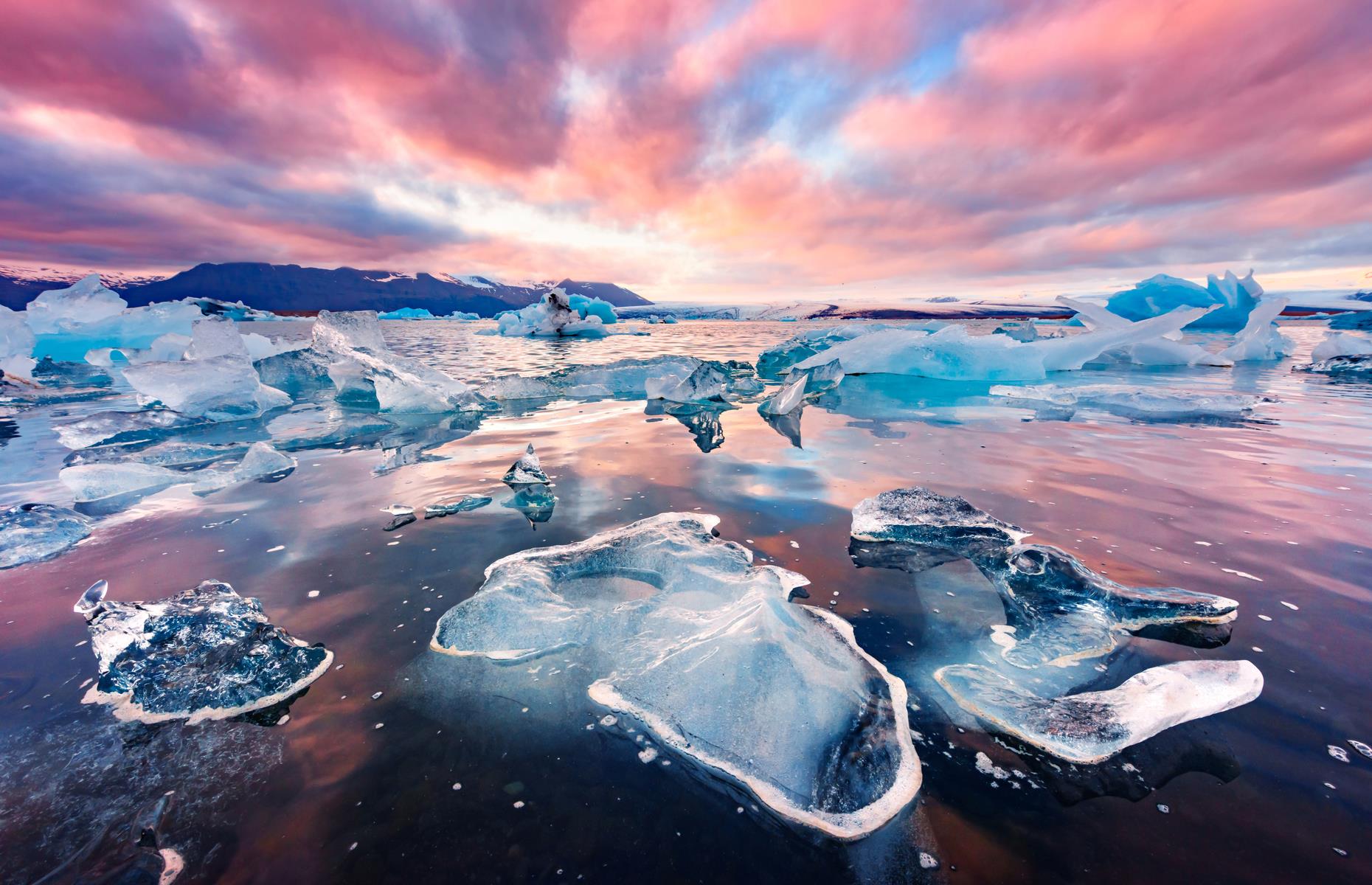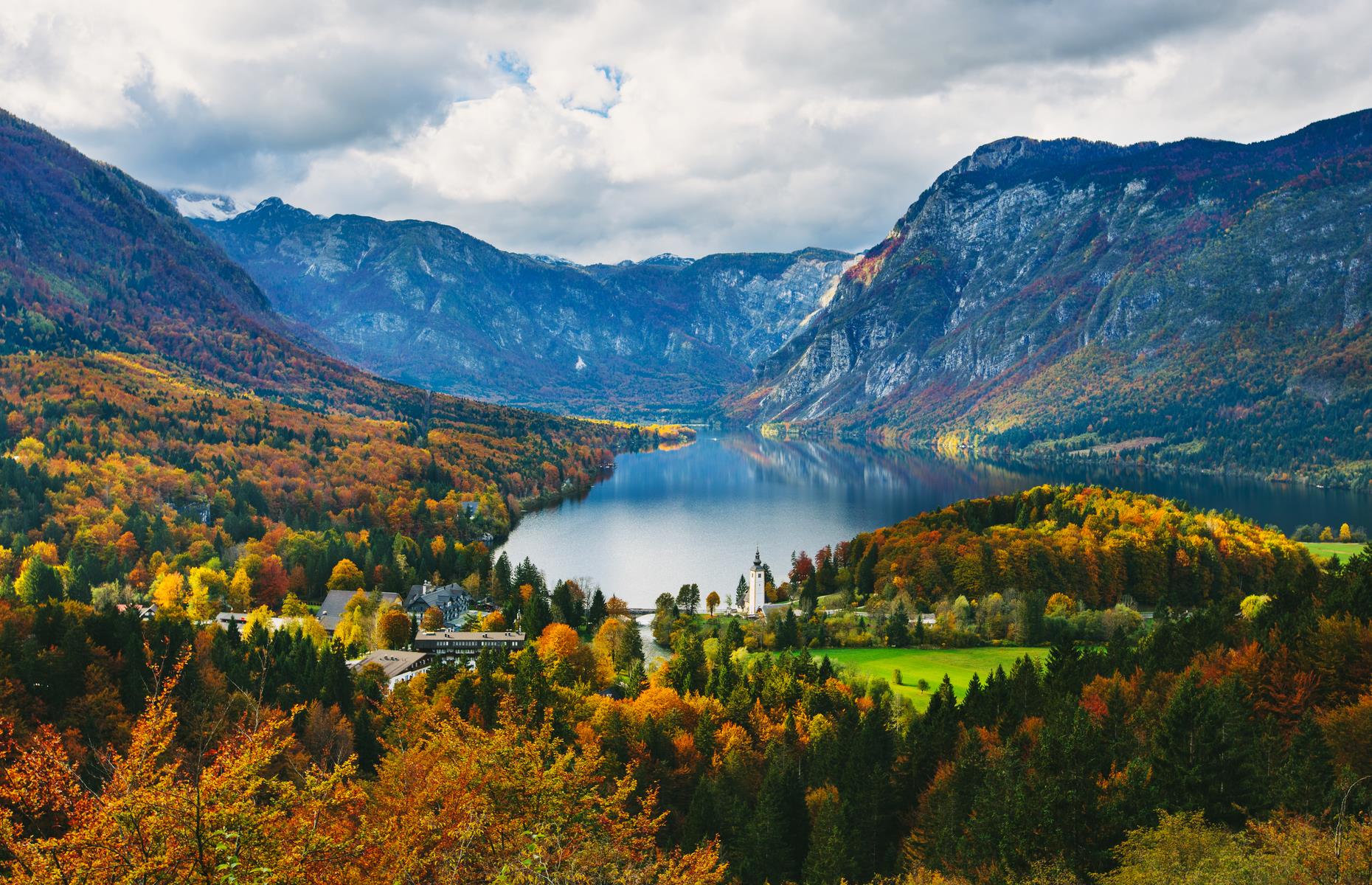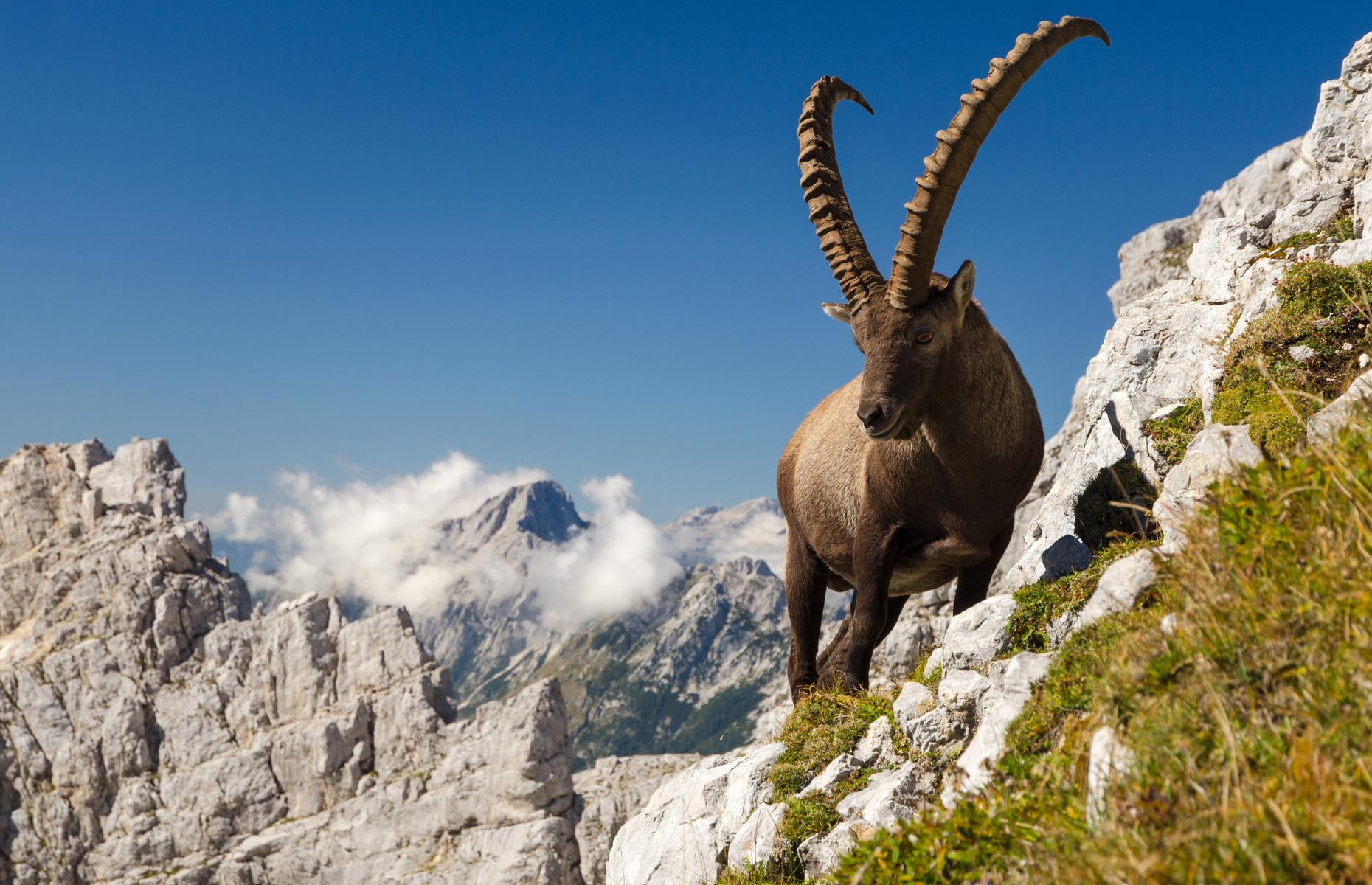 Enchanting Europe
Brecon Beacons National Park, Wales
The Brecon Beacons is just a 90-minute car journey away from the Welsh capital of Cardiff. This rugged, mesmerizing mountain range covers 520 square miles (1,347sq km), and is home to a rich array of wildlife, including otters, badgers and Welsh Mountain Ponies. Established in 1957, it's one of three national parks in Wales, along with the Pembrokeshire Coast and Snowdonia. 
Brecon Beacons National Park, Wales
The National Showcaves Centre for Wales has immense caves and Llangorse Lake is popular with windsurfers. The park is a well-regarded stargazing destination since becoming the first International Dark Sky reserve in Wales in 2012, so camping is also a hit here. A hike up to see the waterfalls of the Four Falls Trail, or to southern Britain's highest point, the 2,907-foot (886m) peak of Pen y Fan, is often on visitors' agendas.
Cairngorms National Park, Scotland
Cairngorms National Park, Scotland
Keen climbers head here to scale some of the UK's highest mountains including Ben Macdui, Braeriach and Cairn Toul. Even its smaller mountains – like the 3,294-foot (1,004m) Devil's Point, pictured – brood with character. As well as hiking and biking, snow bunnies will love Glenshee Ski Centre and history lovers the wonderful 17th-century Braemar Castle.
Bavarian Forest National Park, Germany
In southeast Germany, the sprawling, unspoiled Bavarian Forest National Park extends almost 94 square miles (243sq km). The country's first national park, founded in 1970, can be reached in just over two hours from Munich. It straddles Germany's border with the Czech Republic, and with Bohemian Forest in the next-door country, is the largest protected woodland in Central Europe. Familiar sights include wildcats like the native lynx (pictured), wolves, boars and brown bears.
Bavarian Forest National Park, Germany
Peak District National Park, England
Next, a beautiful swathe of northern England stretching 555 square miles (1,437sq km), spanning Derbyshire, Cheshire, Greater Manchester, Staffordshire, West Yorkshire and South Yorkshire – the picturesque Peak District. It's the UK's first National Park, established in 1951. Accessible in just over an hour by car from Manchester, it's home to an array of charming sights, from the Victorian Midland Railway Headstone Viaduct, (pictured) dating back to 1863, to Peveril Castle, dating from 1080.
Peak District National Park, England
Top sights such as the Salt Cellar rock formation, or the 1,696-foot high (517m) Mam Tor, can be accessed on foot. Elsewhere, activities include a wander around the splendid gardens of Elvaston Castle Country Park, treetop rope courses at Go Ape and, for a boat trip with a difference, the flooded 18th-century lead mine Speedwell Cavern. See more of the world's most amazing caves.
Jotunheimen National Park, Norway
Jotunheimen National Park, Norway
Visitors love to soak up undisturbed valleys on horseback and hike the 186 miles (299km) of marked trails, including the stunning Besseggen ridge, usually walked by over 60,000 people a year. Along its 3,608-foot (1,100m) rise, there are views of the crystal-clear waters of both Gjende and Bessvatnet lakes, plus elegant animals like reindeer and elk.
Killarney National Park, Ireland
Vibrant valleys, mystical lakes and densely-forested mountains define Ireland's Killarney National Park, established 1832. It's found in the southwest of the county, 90 minutes from Cork, and covers 40 square miles (104sq km). People usually head here to conquer Ireland's tallest mountain range, the MacGillycuddy's Reeks. Elsewhere, the serenity of Upper, Muckross and Lough Leane lakes can be enjoyed, along with the magic of the 66-foot (20m) high Torc Waterfall.
Killarney National Park, Ireland
The 15th-century Ross Castle, a commanding presence on the shores of Leane, the largest of the lakes, is one of Killarney's most iconic sights. A more modern attraction is the 19th century lakeside Muckross House, with its handsome exterior and manicured gardens. Popular outdoor pursuits revolve around the lakes, from kayaking and boat touring to cycling loops.
Plitvice Lakes National Park, Croatia
Covering almost 115 square miles (298sq km), Plitvice Lakes National Park is found near the Bosnia and Herzegovina border, two hours south by car from Zagreb. The park, founded in 1949, is famous for its collection of 16 crystal clear, color-changing lakes – they morph between shades of green and blue due to their high mineral content – plus over 90 waterfalls. See more of the world's most beautiful waterfalls here.
Plitvice Lakes National Park, Croatia
Bohemian Switzerland National Park, Czech Republic
Bohemian Switzerland National Park, Czech Republic
One iconic sight is the Pravčická Archway: spanning 85 feet (26.5m), it's the largest natural sandstone arch in Europe. It's easily reached via walkways and steps, and there's a pretty chateau next door called the Falcon's Nest, dating from 1881. A boat ride up the craggy, charismatic Kamnitz or Kamenice gorges is a bit more relaxing though.
Ordesa y Monte Perdido National Park, Spain
In northeast Spain bordering France, Ordesa y Monte Perdido National Park spans over 60 square miles (155sq km) and since 1997 it's been a UNESCO World Heritage Site. It includes part of the Pyrenees mountain range, a natural border between the two countries. It's three and a half hours by car from Barcelona and under two and a half hours from Zaragoza. Founded in 1918, Spain's oldest park is characterized by dramatic drops and the limestone valleys of Ordesa (pictured), Pineta, Anisclo and Escuain. 
Ordesa y Monte Perdido National Park, Spain
Popular outdoor activities include paragliding and mountain biking, on which there are scenic waterfalls, lofty peaks – the highest, Monte Perdido, is 11,000 feet (3,355m) and a serious climb – plus storybook beech and oak forests. There's also a wide range of hiking trails to suit all fitness levels. The quaint villages of Torla or Broto are the best places to start. 
Peneda-Gerês National Park, Portugal
In northern Portugal near the Spanish border lies the 271-square-mile (702sq km) Peneda-Gerês National Park, full of vast, stony landscapes, oak forests and glimmering mountain creeks. Established in 1971, it's just over an hour's drive from the charming city of Porto. The rich array of wildlife includes wild ponies, wolves, otters, plus 15 species of bat (including 10 that are endangered).
Peneda-Gerês National Park, Portugal
Visitors love to get out on the Cávado River by canoe, or explore via centuries-old hiking trails. Historic things to see include the Castro Laboreiro, dating back to the 10th century, and the Santa Maria dos Pitoes monastery, dating from the 9th century. Take a look at Europe's most beautiful castles.
Vikos National Park, Greece
Vikos National Park, Greece
The park's traditional stone bridges cross one of Europe's cleanest rivers, the Voidomatis, while a cobblestone path leads to the Monastery of Saint Paraskevi, which dates from the 15th century. There are viewpoints for those on foot aplenty, but another great way to see the gorge is by car, on winding mountain roads such as these. See more of the world's amazing roads here.
Oulanka National Park, Finland
In remote northeastern Finland, you'll find the 104-square-mile (269sq km) Oulanka National Park. Established in 1956, it's a day's drive from the capital, Helsinki, although there's an airport in the tiny town of Kuusamo, only 50 minutes away. It's twice been expanded (in 1982 and 1989); there are evergreen forests, turbulent rapids and Siberian-esque natural beauty, as the park shares a border with Russia.
Oulanka National Park, Finland
Beautiful year-round, this park attracts many adventurous travelers during winter when activities include riverside snowshoeing and cross-country skiing, with accommodation in traditional wooden cabins. Wildlife lovers should keep their eyes peeled, as there are around 400 protected species of animals and plants in the region, with the chance to see everything from woodpeckers in late winter to calypso orchids at the start of spring. 
Hoge Veluwe National Park, the Netherlands
One of 20 national parks in the Netherlands, Hoge Veluwe is one of the oldest, having been established in 1935. Measuring 21 square miles (54sq km), it has some of the most diverse landscapes of any park on this list. Think heather-strewn heathland, dense forests, peat bogs and gentle rolling sand dunes. It's found in the center of the country, an hour's drive from Amsterdam. Meanwhile, Apeldoorn is just 19 minutes by car. 
Hoge Veluwe National Park, the Netherlands
There's an abundance of wildlife to see such as foxes, Corsican sheep, wild boar and red deer. As well as bird-watching and biking, a major draw is the on-site Kröller-Müller Museum, home to the world's second-largest Van Gogh collection.
Vatnajökull National Park, Iceland
To the Land of Fire and Ice: Iceland. There you'll find the 5,460-square-mile (14,141sq km) Vatnajökull National Park, the largest in Europe. A UNESCO World Heritage Site that can be reached in around four hours from the capital city, Reykjavik, this chilly playground is found in south Iceland around the Vatnajökull glacier, which itself covers 8% of Iceland's land mass.
Vatnajökull National Park, Iceland
Created in 2008 after the merging of Jökulsárgljúfur and Skaftafell parks, Vatnajökull is known for grand, snowy mountains, powerful waterfalls, glacial lagoons and sparkling ice caves. Glacier hiking, ice climbing, snowmobiling and jeep tours are all popular here. People love to embark on multi-day excursions with overnight stays – and look out for the tempestuous Northern Lights. 
Triglav National Park, Slovenia
Centered around the snowy peak of Mount Triglav – Slovenia's highest mountain, with an elevation of 9,396 feet (2,864m) – Mount Triglav National Park covers 340 square miles (880sq km). Its fairy-tale forests, glassy lakes (like Lake Bohinj, pictured) and dramatic valleys make up 4% of the country's lands. Situated in the northwest of Slovenia, the park can be reached in two hours by car from the capital, Ljubljana. Here are 12 more reasons to love Slovenia.
Triglav National Park, Slovenia
There's skiing available through the park's stretch of the Alps, while the Mlinarica gorge's beauty draws visitors. People love fly fishing in the glass-like emerald waters of the Soca and Save rivers, while fearless Alpine ibex goats ascend near-vertical cliffs and Eurasian Pygmy Owls nest in picture-perfect pine trees. 
Now discover the most beautiful state park in every US state
Source: Read Full Article