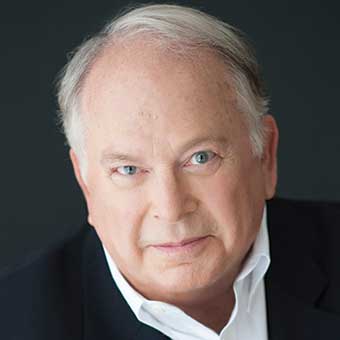 It was the second Tuesday in January. I remember it well because it was the only workday of the month I had set aside to have a proper lunch. I actually walked away from my desk and sat outside in the sunshine with a homemade copy of my favorite sandwich from the legendary All'Antico Vinaio not far from Palazzo Vecchio in Florence.
The fresh focaccia in my version was from Whole Foods, and the required "decadent truffle cream" was of my own making. The stack of cured meat was also from Whole Foods, but I made sure it was imported from Italy.
The glass of Chianti classico glistened in the noon sun as I reached for my long-delayed "urgent" stack of papers to be read.
One of the first, neatly clipped together, was a summary of contrasting statements from the CDC. Folks should stay off cruise ships, floating "petri dishes" — no, wait — not so bad if everyone is vaccinated, boosterized and wearing a mask at all hours of the night and day. The crew and guests must have one of the name vax brands, but wait: no need to do 100%; 93% is enough, and half the masks don't work anyway because they are not N95s, etc., etc. (There seemed to be an attack dog in the CDC boardroom that had a particular dislike for the cruise industry.) 
Related stories: 
CDC lowers Covid threat level for cruising to Level 2
CDC relaxes cruise guidelines, lines lift mask mandates
I took a few bites of my sandwich and started on my second glass of wine. A germ of a thought was forming. I put down the CDC papers and picked up the next item in my stack, a small brochure. I immediately focused on an itinerary aboard the 106-guest SeaDream II yacht from San Juan to St. Thomas. It was calling at a collage of wonderful places: Saba, Jost Van Dyke and Norman Island. Then I noticed it was overnighting in St. Barts. 
I picked up my phone and called SeaDream. With a wink I could see over the phone, they agreed to give me group space. The sailing was less than 90 days away. 
More wine, more thinking — and then it hit me. I was going to make a run to become the next director of the CDC. After all, I had once worked at a Rexall drugstore, and I lived in the nation's capital for more than a decade. Who better qualified?
That afternoon, I quickly designed a campaign poster. I mentioned my plan to my wife and told her to set the week aside. I remember she said one word in reply.
"Right."
I decided I'd better book our air myself.
The next day, a small flurry of activity as I sent out a note to our clients across the country that I was running for the CDC. (I did realize it was an appointed position, but as this was a joke it didn't really matter). I explained that I would be formally announcing my candidacy aboard the ship.
Of course, everyone knew that you couldn't put a group together during these challenging times with an invasion on in Europe and Covid still a major concern. Certainly not on less than 90 days' notice. The ship sails on April 3. Two of my clients volunteered to be co-chairs for my political mission.
I do not think that CLIA will include this strategy in their training seminars for group travel planning.
Oh, one more thing: To date we have 26 guests paid in full. 
Source: Read Full Article