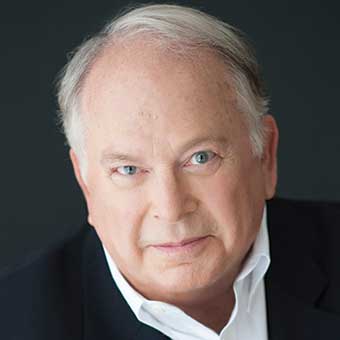 This is a story about Jack and Diane, two American kids who grew up in Indiana's heartland and made something of themselves.
They were both farm-raised, attended high school together and eventually married after college. Jack is a structural engineer. Diane is a data analyst for a major bank. They moved to New York City in their early 30s.
They are now in their mid-40s. They have been to Europe twice independently along with several resort vacations in the Caribbean. But now they are planning for a major, post-pandemic, bucket-list "dream." They want to sail the best five-star cruise line in Europe in June 2023. They know nothing about cruising, but they have excellent research skills. They set aside a weekend to pursue their search. They have more than enough money for this vacation, but they want to be certain they are on the best cruise ship at sea.
They start with a Google search for "best cruise line." They are a bit shocked when that triggers 469 million results. It is, after all, a fairly simple question. Which cruise line, overall, based on professional evaluations, is really the best at sea? Can't be that hard.
It isn't. They quickly find a headline: "U.S. News announces the 2022 Best Cruise Lines." Perfect. This will be easy. Any consumer can quickly learn which is the very top luxury product — the kind Jack and Diane are seeking. They see that Viking is rated No. 1 for luxury and again No. 1 in the Mediterranean. They had heard from friends that Crystal and Silversea were top-tier brands, but neither one was in the top four in the U.S. News evaluations.
Next, they found the "2021 Best Ocean Cruise Line" list in USA Today, which ranked Carnival at the top followed by Viking, Princess, MSC and Cunard. The article said the lines were chosen by a "panel of experts." Now they were getting confused.
They kept digging, finding a "readers' choice" site that ranked each of the "top 10" lines. Regent Seven Seas was at the bottom, and Windstar and American Cruise Lines were at the top.
Diane suggested they get off the internet for a while, and they headed out to the neighborhood Barnes and Noble to see if anyone had published a book that identified the best cruise line without hype and fake reviews. They found a Berlitz guide to cruising and, sure enough, it named the best cruise line: something called Hapag-Lloyd, a company they had never even heard discussed. The recommended ship, the Europa 2, didn't even appear on the online sites they had seen.
Now they were really confused. So they decided to go back online to review reader awards issues of the two major consumer travel magazines. They felt they were getting closer. Travel + Leisure listed the rankings by size. The top "midsize" line was Windstar, and the top smaller-ship line was Quasar Expeditions. Scratching their heads, they next turned to the Conde Nast Traveler Readers' Choice 2021 list to find that Disney was named the top large-ship line, with Viking voted best midsize ship.
Jack and Diane are just two American kids who've grown up and are trying to live their dream. Their search for the best cruise ship has proved to be extremely frustrating. They decide to look, instead, at a riverboat experience in Europe.
To be continued … 
Source: Read Full Article