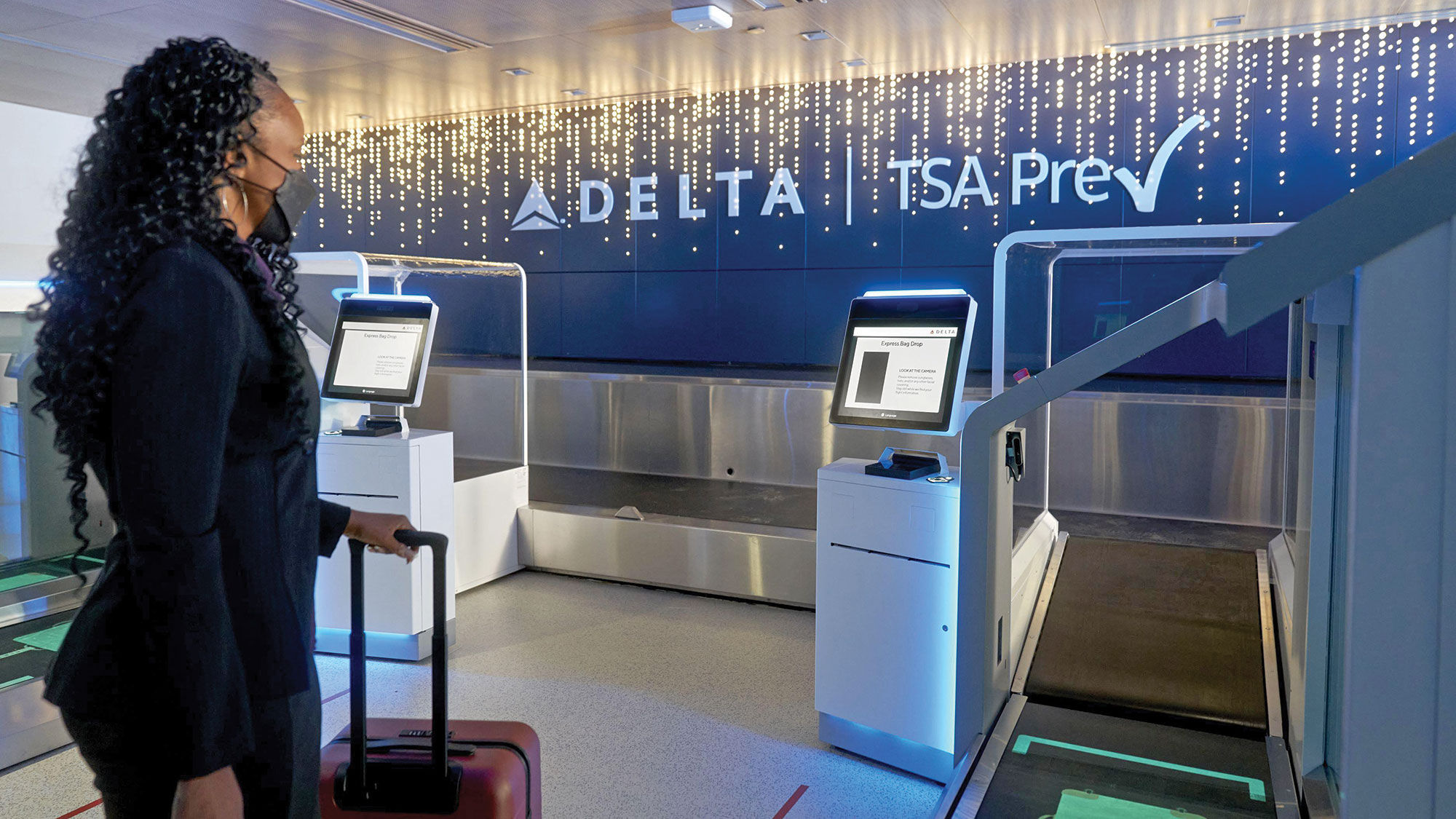 Airlines will likely encounter more turbulence in 2022 as international travel restrictions and the ongoing pandemic continue to impact demand.
Nevertheless, the industry expects to make further strides toward recovery, with some carriers pointing toward profitability and network carriers adding transatlantic flights in expectation of a big U.S.-Europe summer season.
Meanwhile, experts say, flyers can expect to experience a rapid increase next year in the deployment of digital solutions in the air, at airports and when shopping for flights.
Will U.S. airlines be profitable?
IATA this fall forecast that airlines would lose $11.6 billon globally in 2022, compared to substantially more dismal losses of $51.8 billion this year. However, the trade group was far more bullish about the North American market, projecting 2022 profits of $9.9 billion following projected losses this year of $5.5 billion.
That forecast, however, came prior to the emergence of the omicron variant in late November, which at least temporarily interrupted the recovery trend for international air travel.
Still, IATA isn't the only airline industry entity that is optimistic about the 2022 U.S. outlook. Southwest, notably, said at its Investor Day in early December that it expects to generate "solid profits and margins" in 2022, while offering approximately the same amount of capacity that it flew in 2019.
Meanwhile, even with the confusing mix of requirements and rules for travel to countries around the world, United announced plans in late October to offer 10% more international capacity next year than it flew in 2019.
Surain Adyanthaya, who heads travel product management for the airline revenue management software provider Pros, said that if business travel resumes the gradual recovery course that it was on prior to omicron, other airlines will not only grow but begin reorienting route networks in the coming year.
"We fully expect that business routes and frequencies will start to be reinstated at airlines, and many of them are thinking about this as we speak," he said.
One of those is Southwest, which said this month that it will pivot away from its early Covid-19 strategy of widening its network. Southwest has added 18 destinations since the start of the pandemic, but future growth will come primarily through restoring frequency volume on the carrier's established routes.
However, one issue that could constrain carriers' growth plans, said Adyanthaya, is a reemerging global pilot shortage.
Omicron's effect on airlines
Covid variants, both new and unknown, could be another constraining factor.
George Ferguson, senior aerospace and airlines analyst for Bloomberg Intelligence, said he believes the outlook has become more pessimistic in light of omicron, which led the U.S. and other countries to tighten incoming testing requirements and to impose bans on visitation from southern Africa.
"I think that it is going to keep people away, from a leisure travel perspective, and it also will keep companies from returning fully to the office, and that will hurt business demand," he said.
Ferguson also said omicron could have a particularly strong impact on the travel policies of countries in the Asia-Pacific region, which were just beginning to reopen to visitors prior to the variant's emergence.
He predicts that the U.S. airline industry won't achieve full-year profitability in 2022, due largely to the drag on revenues that weak corporate demand will have on the especially business-dependent first and fourth quarters.
Profitability in the second and third quarters will be easier to achieve for the U.S. airline industry, Ferguson said. He added that specific airlines, especially leisure-dependent ultralow-cost carriers such as Spirit and Frontier, are more likely to be profitable next year as they add capacity and cause competitors with higher fixed costs to compete with them on price.
Major U.S. carriers, Ferguson said, need to begin thinking long-term about cutting capacity out of the marketplace in order to regain pricing power.
"If the virus is with us for the long run … we have to manage around mutations. I think for the airline industry, that just means there is less demand," he said.
Touchless tech will continue
In the customer service realm, flyers can expect a rapid acceleration of touchless and digital technology deployments both in airports and in the sky in 2022, said Craig Foster and John Devlin, who are senior research consultants for U.K.-based Valour Consultancy, which focuses on the commercial aviation and maritime markets.
On the ground, Devlin said, travelers will notice significantly more biometric check-in and security deployments at scale. As one example, he pointed to Delta's recent enabling of a hands-free airport journey, powered by facial recognition, for TSA PreCheck members departing on domestic flights from 18 Atlanta gates.
In the air, said Foster, passengers will notice an increasing number of digital retail solutions, enabling onboard storefronts and touchless purchases of food and beverages. United, for example, is rolling out QR code payment functionality for food and drinks in partnership with PayPal.
Foster said several airlines have told him they'll be making announcements related to digital retail solutions in the coming year.
Digital acceleration will also extend to airline distribution, Adyanthaya said.
Airlines, either in their own channels or using NDC-enabled indirect channels, will offer noticeably more tailored bundles next year to travel shoppers.
"Travelers are going to start having a different experience where they'll see more of these relevant offers being presented," Adyanthaya said.
Source: Read Full Article