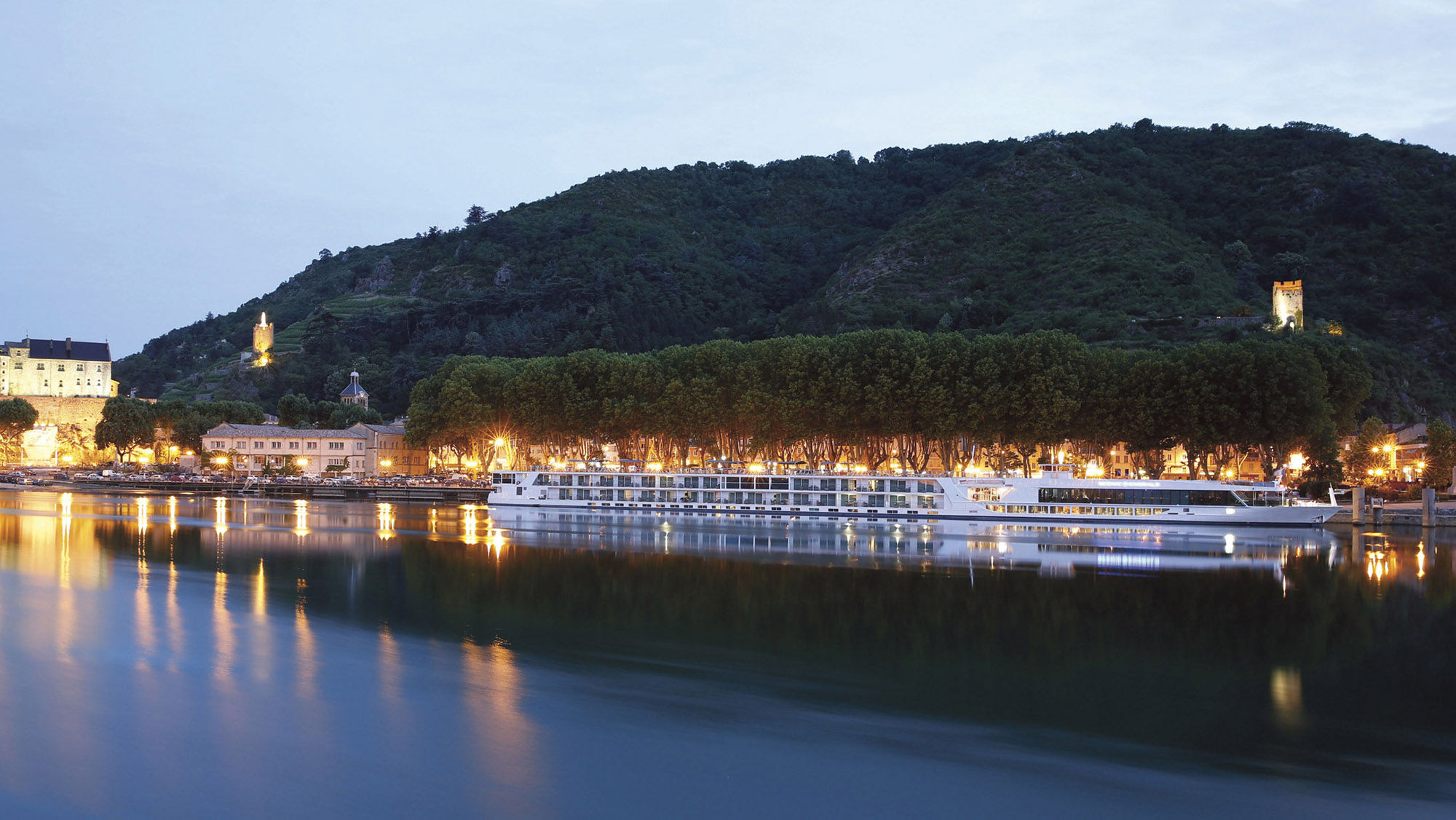 As river cruise lines look forward to a year with their full fleets back in the water, they are finding that, going into the third year of the pandemic, passengers' wanderlust has surged.
River brands seem unanimous in saying that guests are booking longer itineraries and more add-ons.
"We believe travelers are eager to return to international travel and are looking to extend their trips to maximize their time away," said Maggie Carbonell, vice president of marketing for Scenic Group, who said that Scenic is seeing a booking shift to 14 days from seven.
Ellen Bettridge, CEO of Uniworld, agreed, saying that the line is seeing "a spike in longer, back-to-back trip bookings and a rise in bucket-list trips." For Uniworld, those include sailings in the Peruvian Amazon and in Vietnam and Cambodia on the Mekong.
Richard Marnell, executive vice president of marketing at Viking, also cited interest in "farther abroad" sailings, such as Egypt and Southeast Asia, and longer itineraries, such as Viking's 15- and 23-day Europe sailings.
"These longer trips appeal to guests who are looking to maximize their time abroad and visit more regions in one seamless journey," he said.
Carbonell said the longer-cruise trend is also being driven by cruisers having spent almost two years working from home.
"With many Americans working remotely over the past two years, it's become easier to take a longer trip," she said.
River cruisers are so excited to travel again, Bettridge said, that when the line came up with a Mystery Cruise it sold out in less than 48 hours.
"We anticipate that all of these trends will continue as travelers are ready to make the most of their banked vacation days and really surprise and treat themselves," she said.
Other trends Uniworld is seeing include a rise in solo travelers and rail travel, with the line saying its cruise-and-rail combo itineraries are in "very high demand."
River cruisers not yet ready to travel internationally are exhibiting the same booking habits for domestic river sailings.
David Luxeder, director of marketing for American Cruise Lines, said the brand is experiencing higher demand for longer cruises as well as more add-on land excursions. In response, the company has added more pre- and post-cruise packages and extended its land adventures.
Bookings are also being driven by travelers who not only want to stay domestic and cruise "closer to home," Luxeder said, but who are taking advantage of the line's many drive-to embarkation ports.
Marnell also cited "strong interest" for Viking's first Mississippi River sailings, set to launch in July.
What's new for '22?
River cruise fans can look forward to a host of new ships and experiences this year.
On U.S. rivers, American Cruise Lines will debut two more "modern riverboats." Its fleet of four classic paddle-wheelers is also being redecorated and remodeled in time for the 2022 season launch in March.
The 386-passenger Viking Mississippi, launching in July, will be Viking's first U.S.-based ship and will feature the Scandinavian design the line is known for.
It is just one of six ships Viking plans to debut next year. March will feature the naming of four new Viking Longships in Europe, and in late 2022, the 82-passenger Viking Osiris will launch on the Nile and the 80-guest Viking Saigon on the Mekong.
Emerald Cruises will also launch a new Star-Ship, the Emerald Luna, bringing its river fleet to nine.
A return of Passion Play cruises
River lines are excited to again be able to offer sailings that incorporate Oberammergau, Germany, and the town's Passion Play, which has been staged once every 10 years since 1634 but was delayed from 2020 to summer 2022 due to the pandemic. Viking, Scenic, Uniworld, AmaWaterways and Avalon all have the experience on their schedules.
Other new river offerings include Uniworld's debut of Nights Out evening experiences in Europe this year that aim to "showcase European cities in a new light" and include an after-hours visit to St. Mark's Basilica in Venice; an evening canal cruise in Amsterdam; a tour and tasting at a brewery in Basel, Switzerland; and an evening at Cochem Castle, 348 feet above the Moselle River in Cochem, Germany. 
Source: Read Full Article