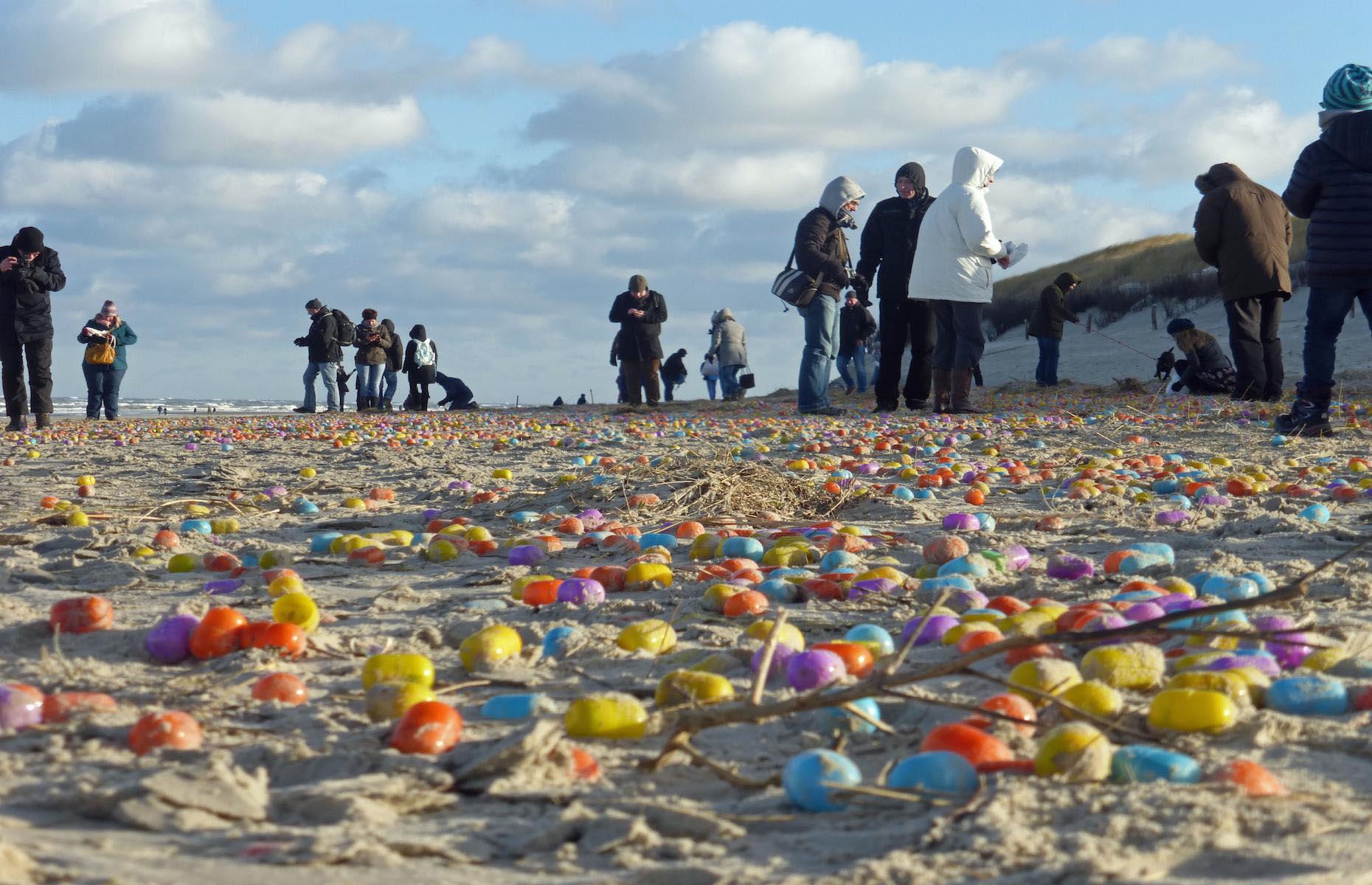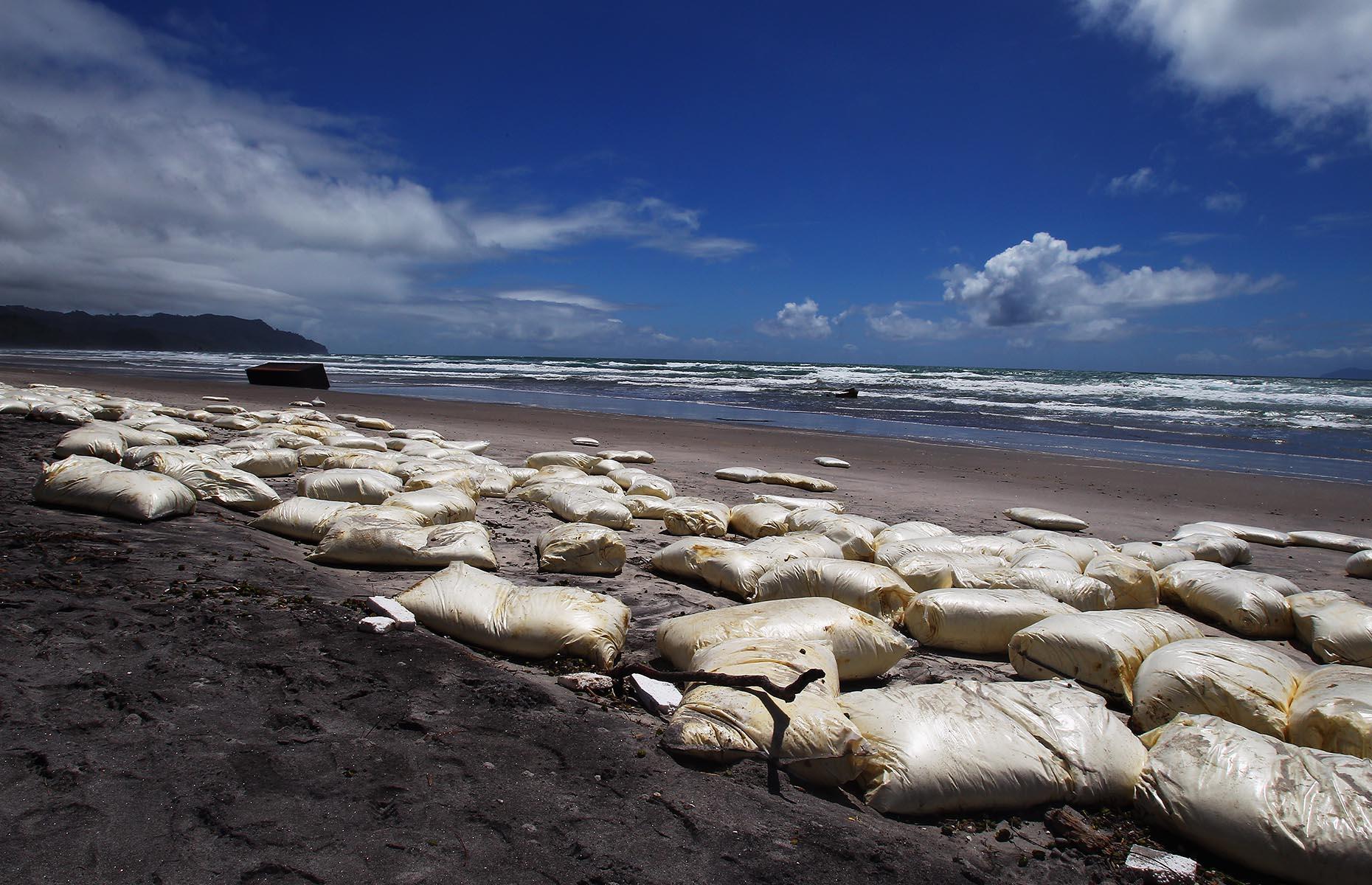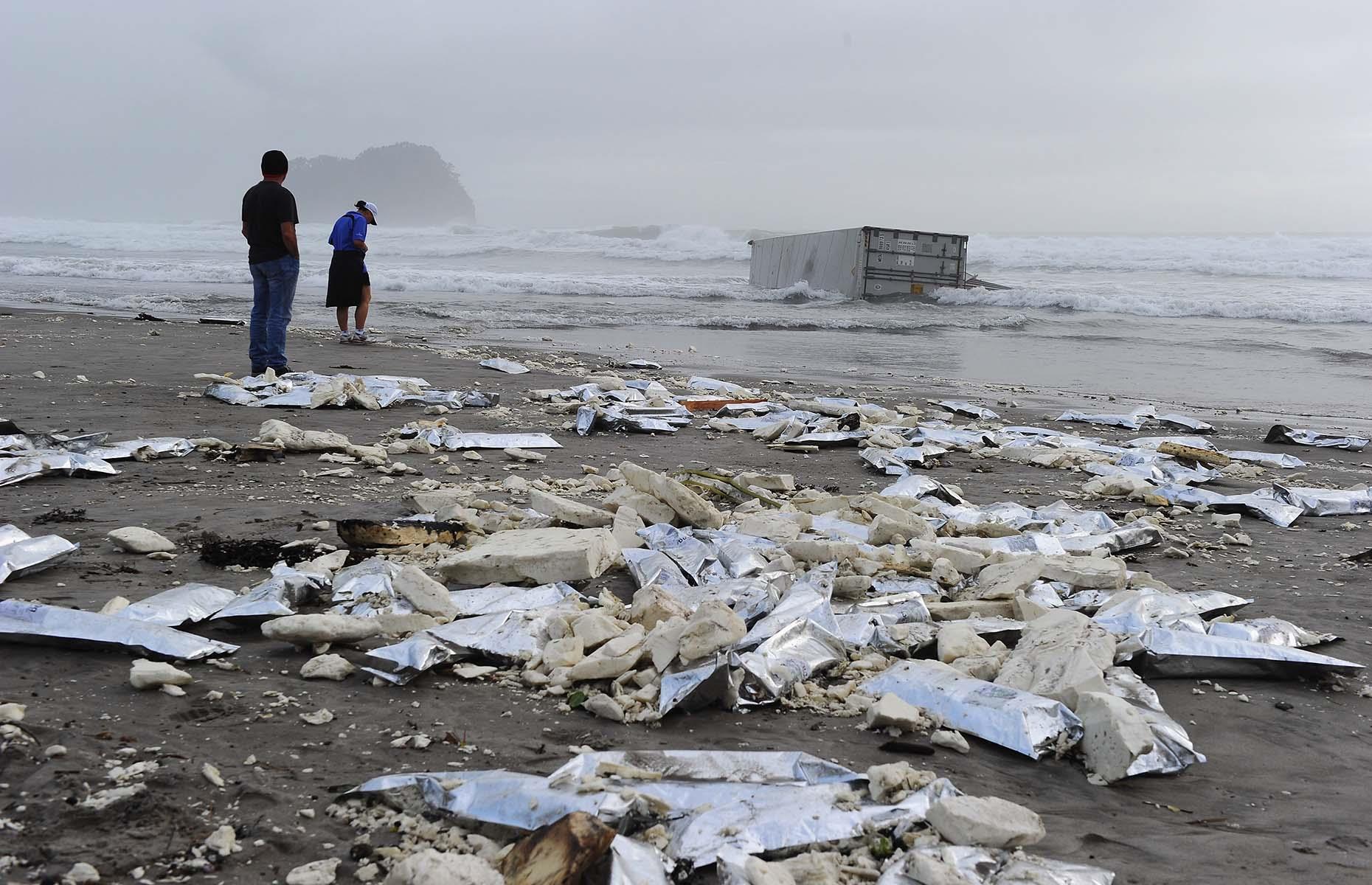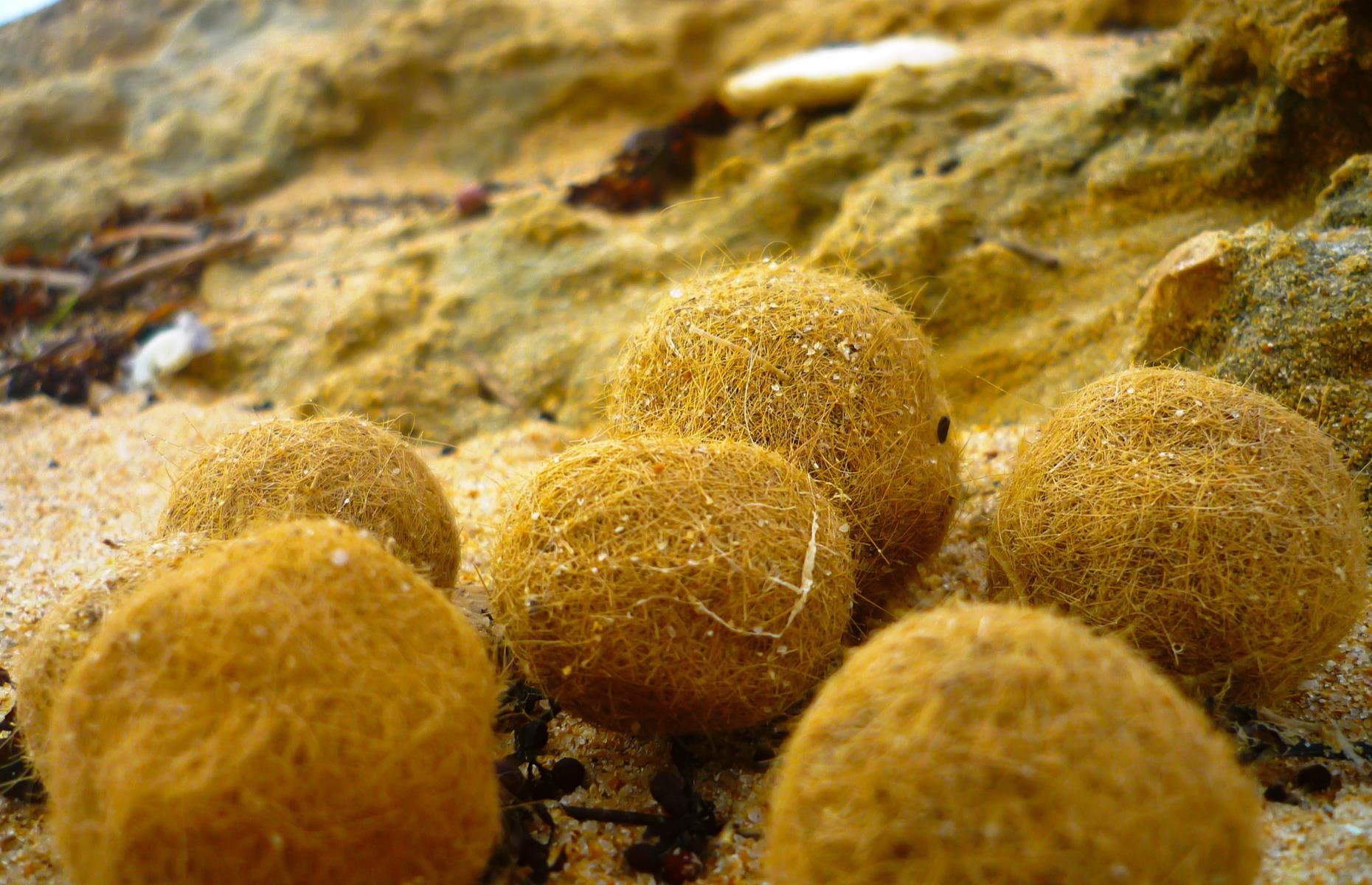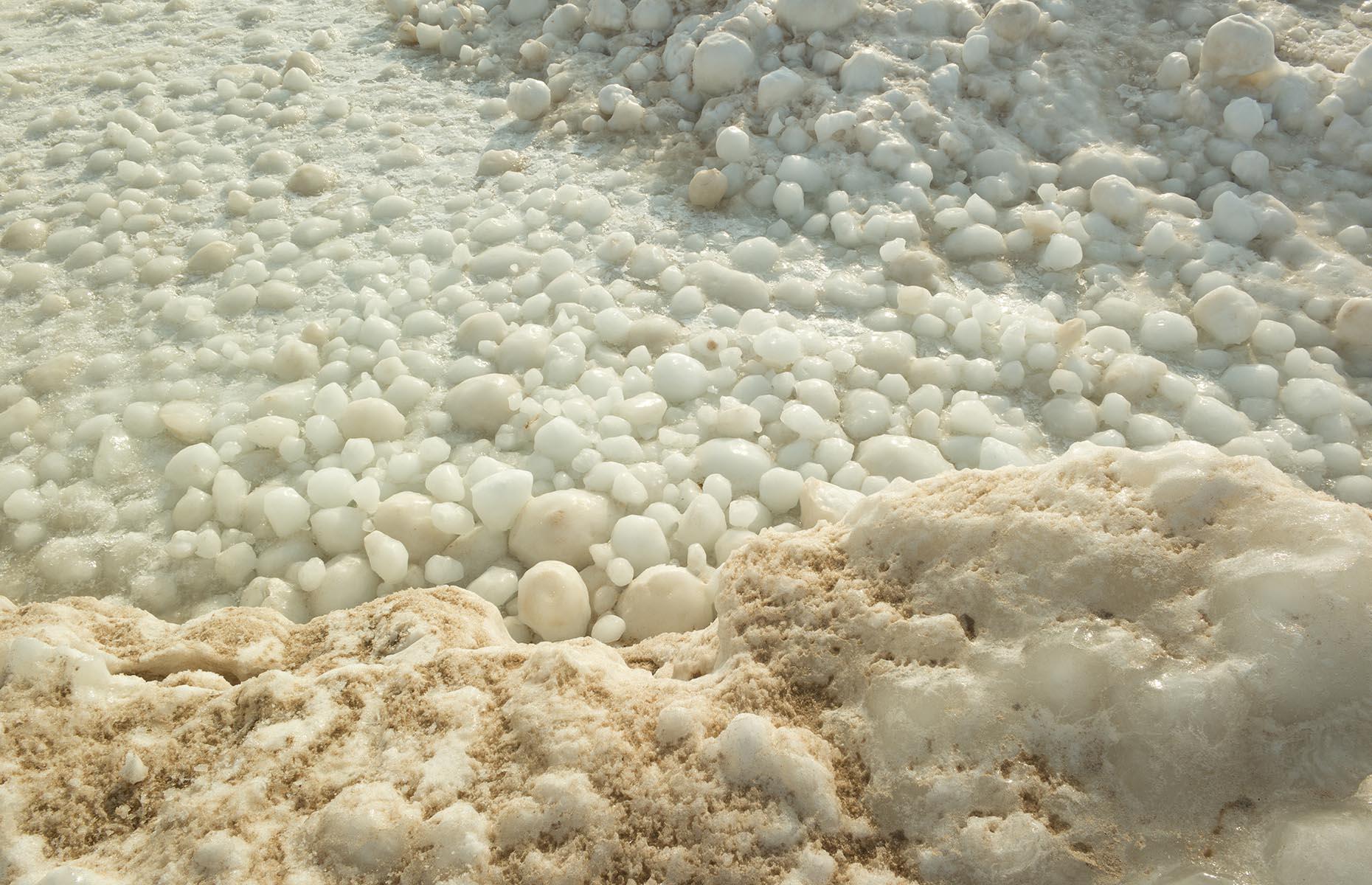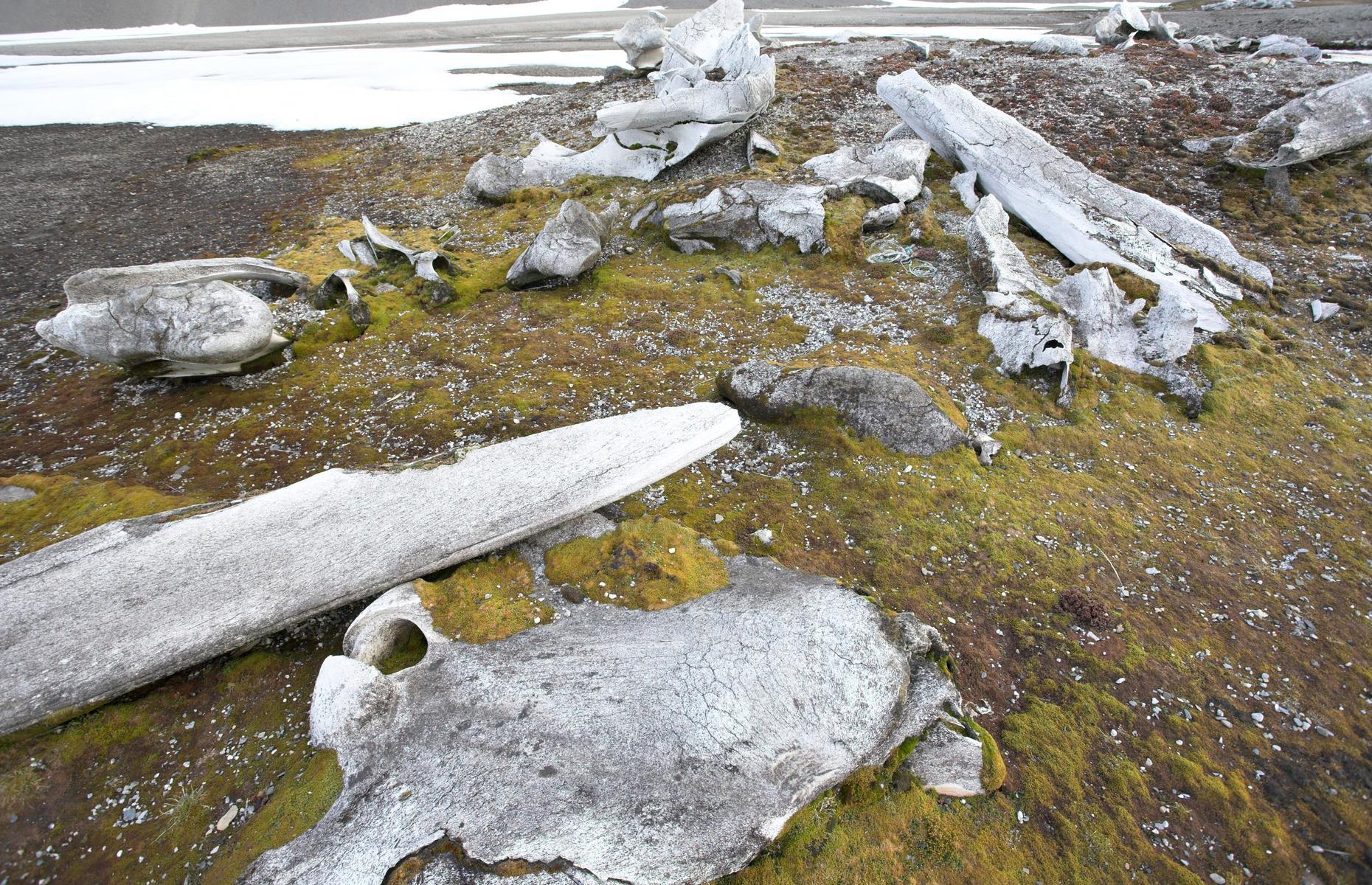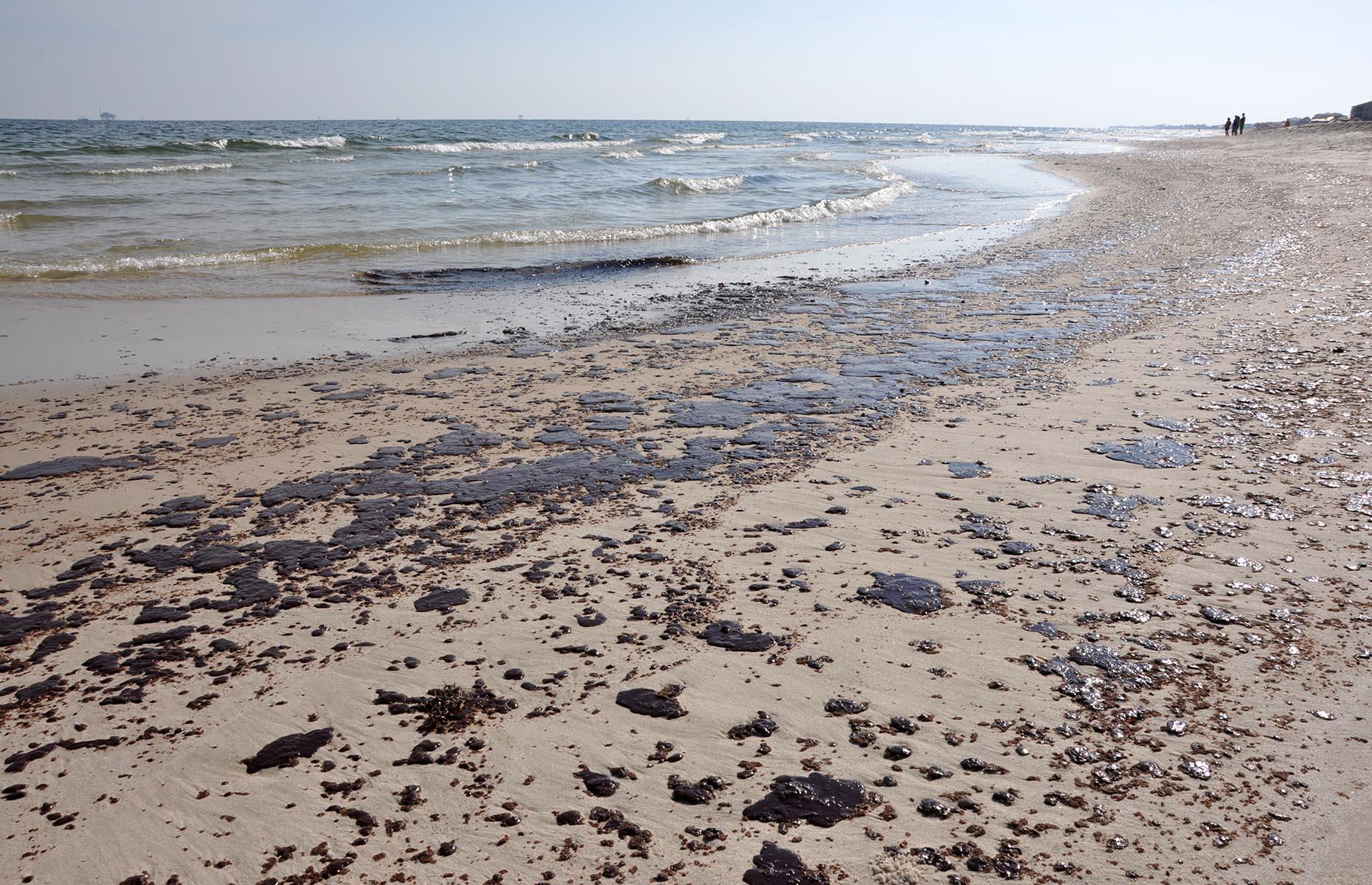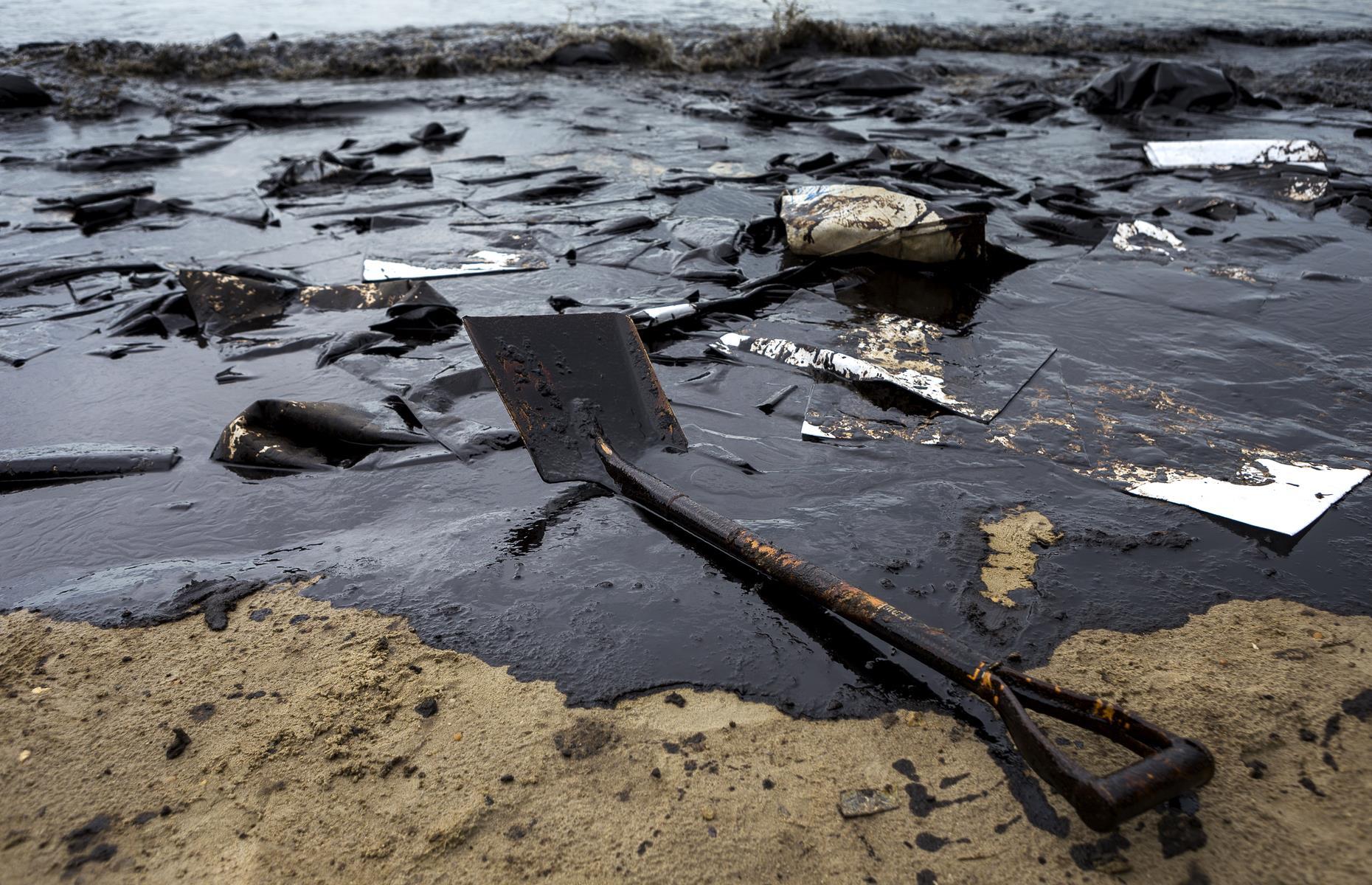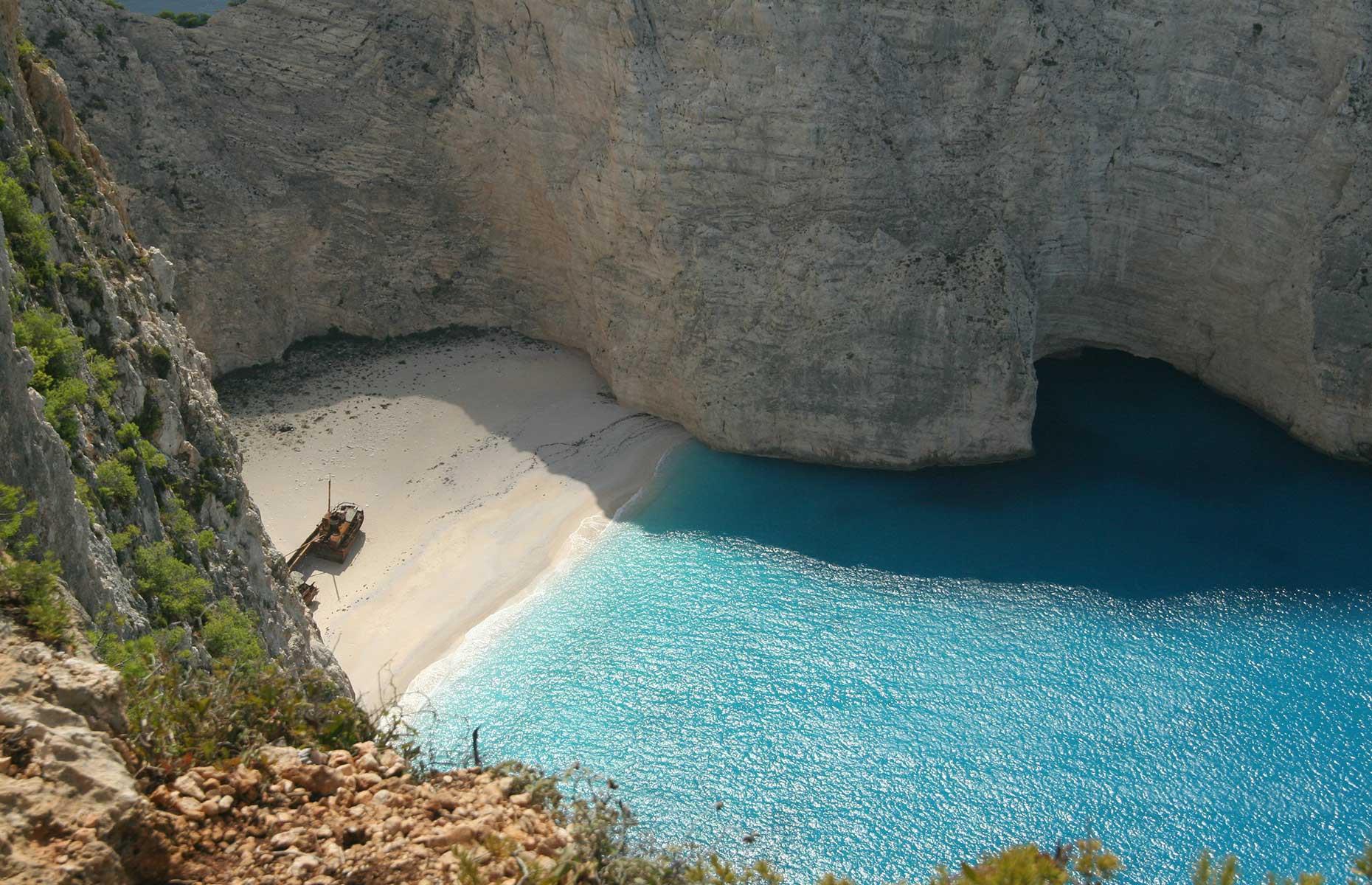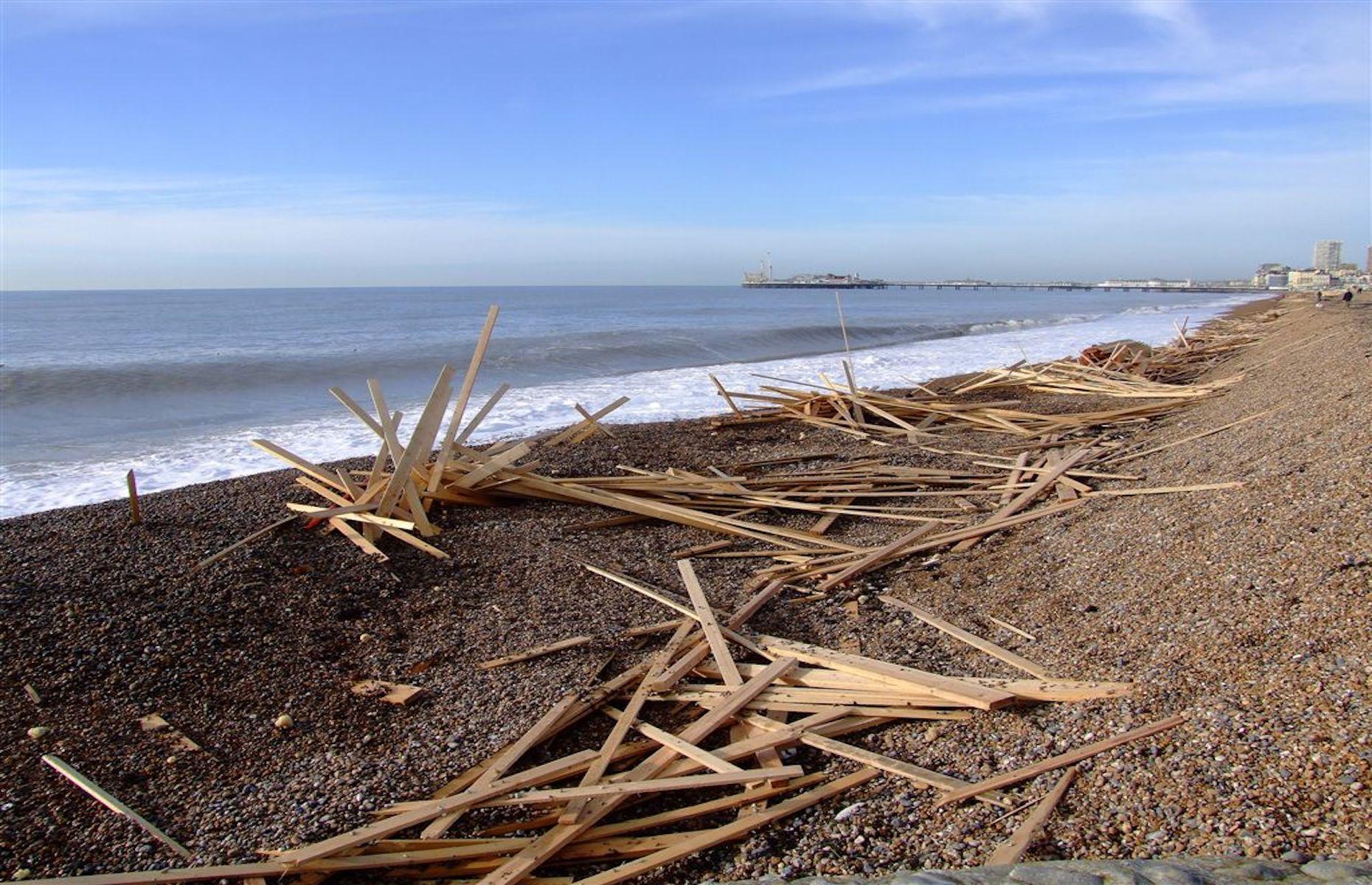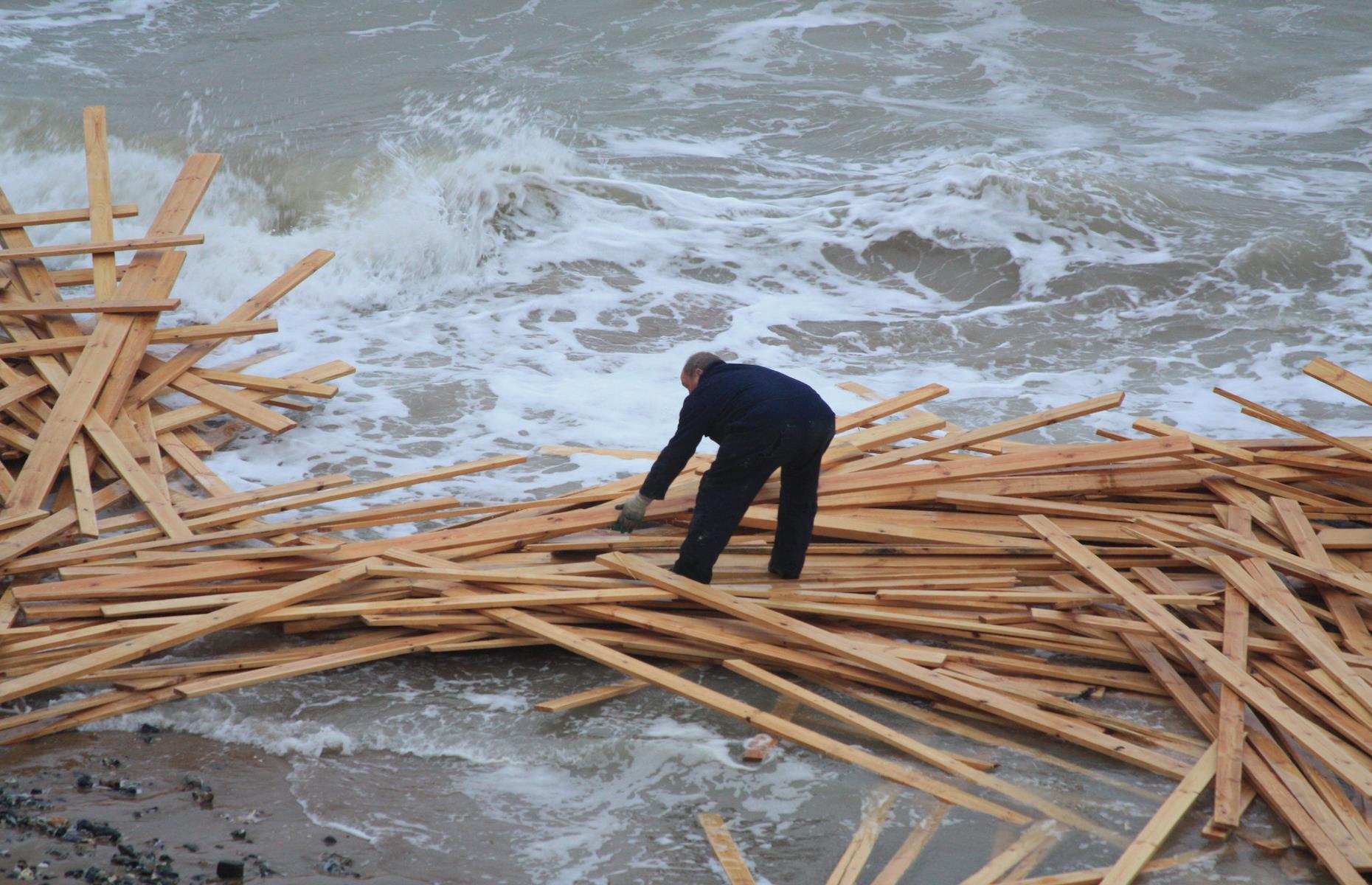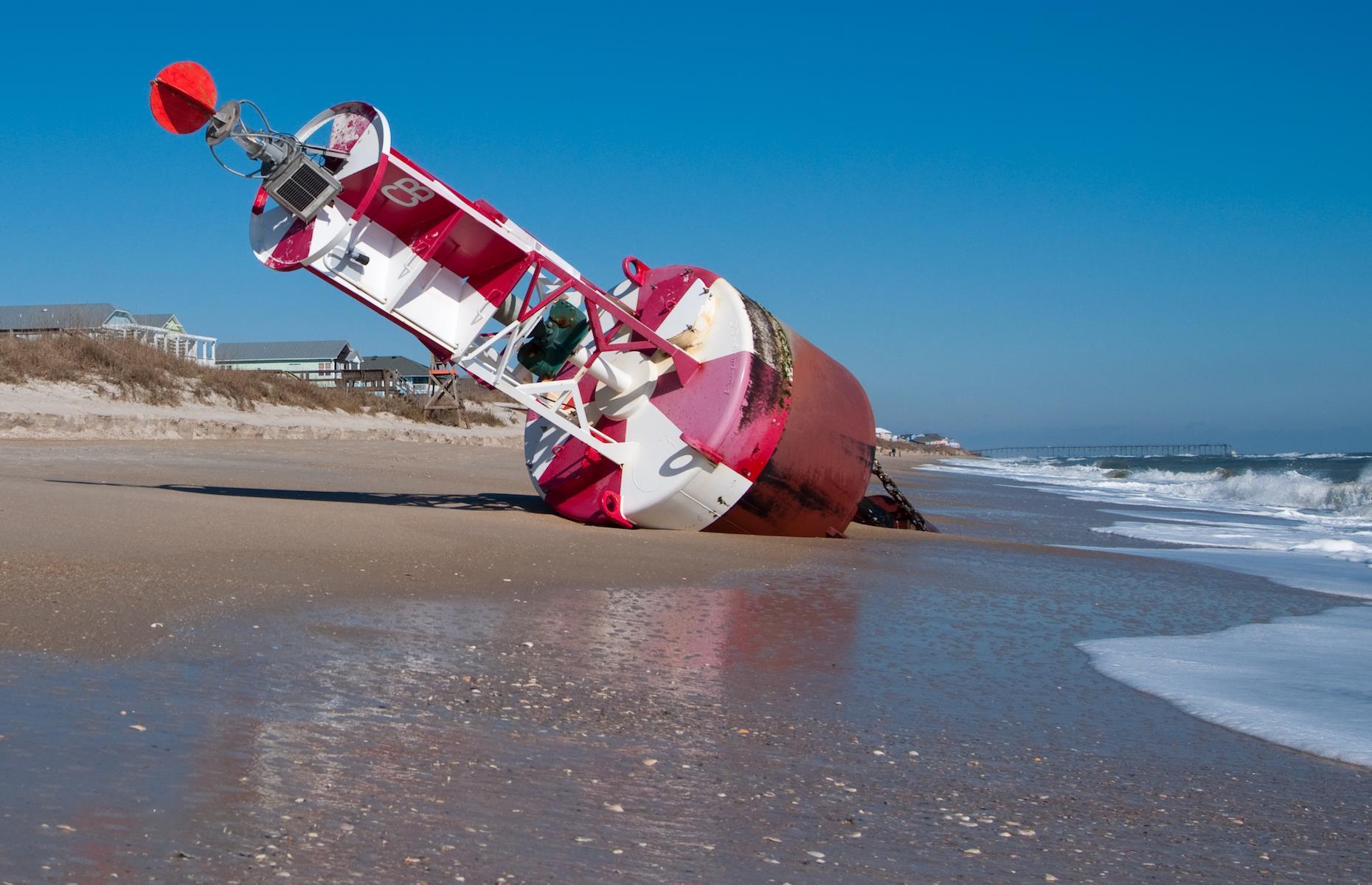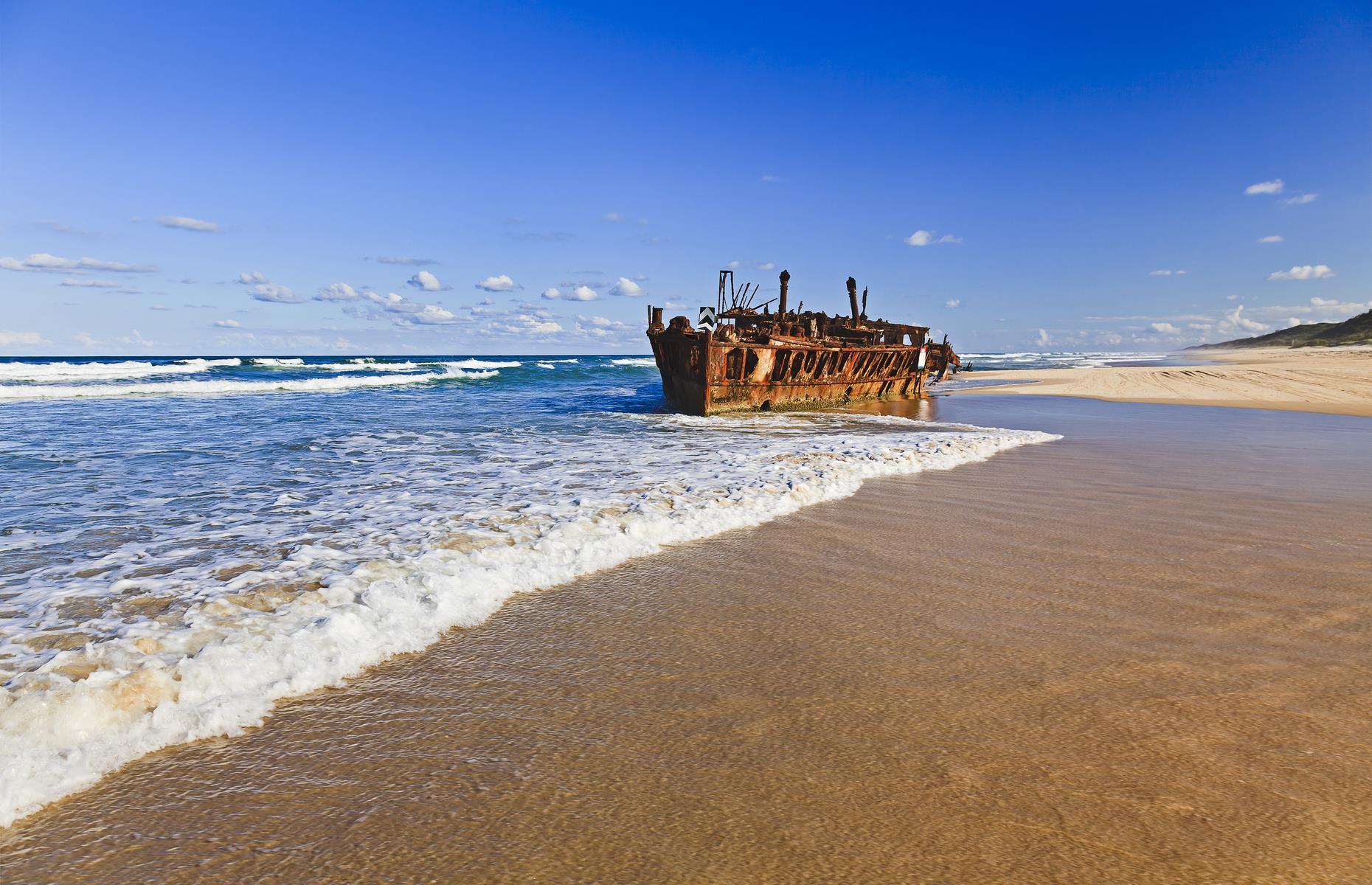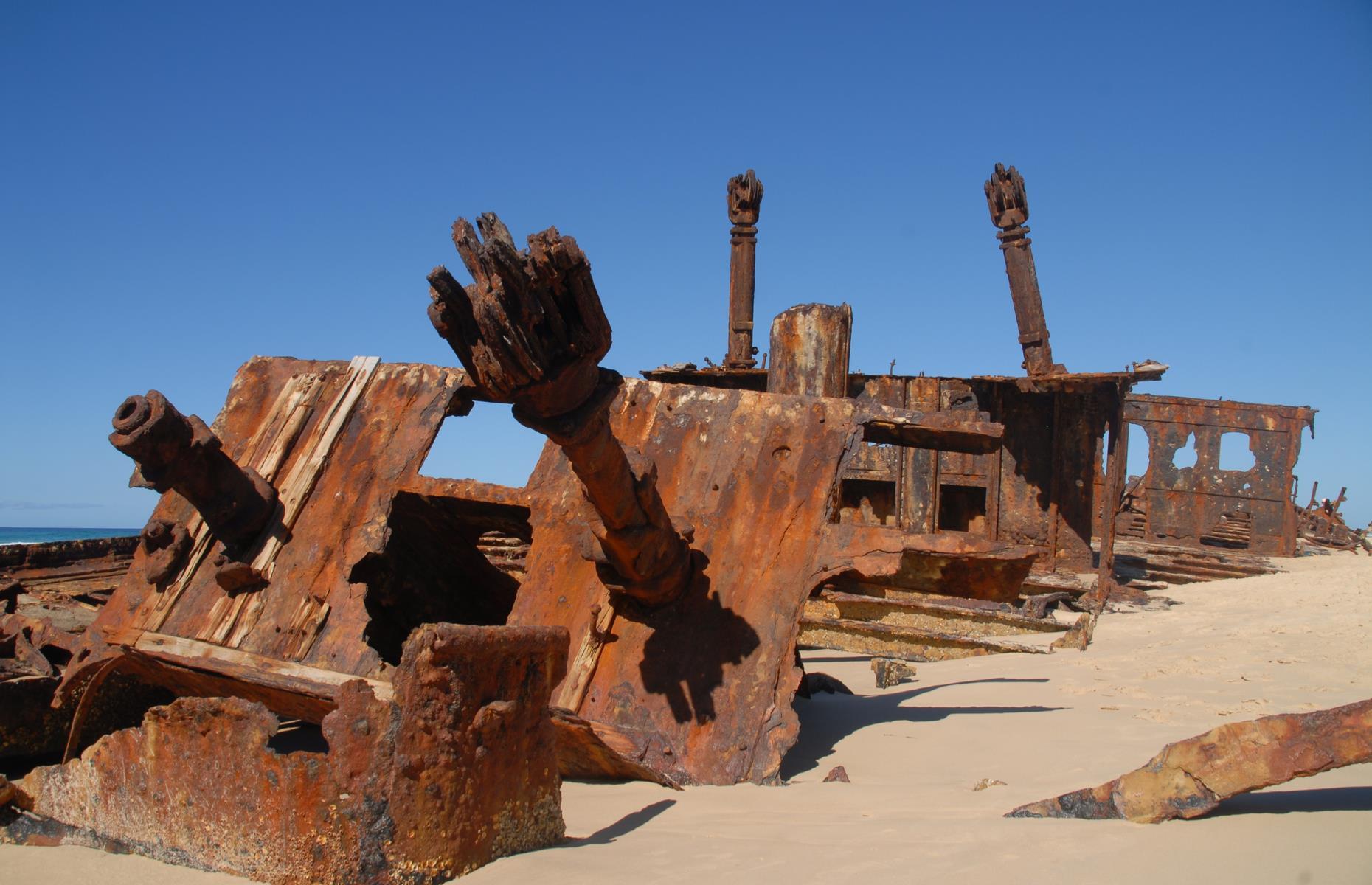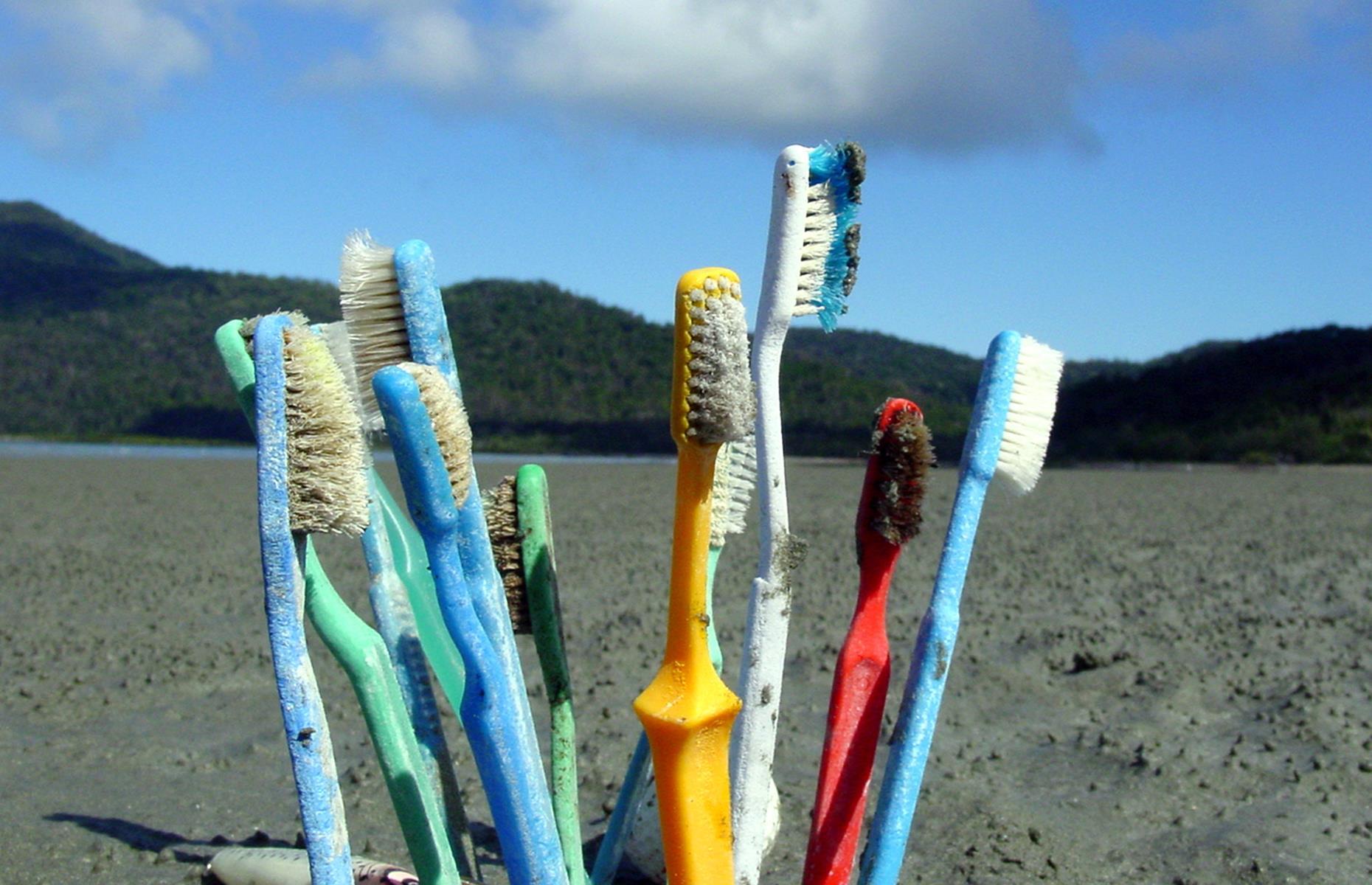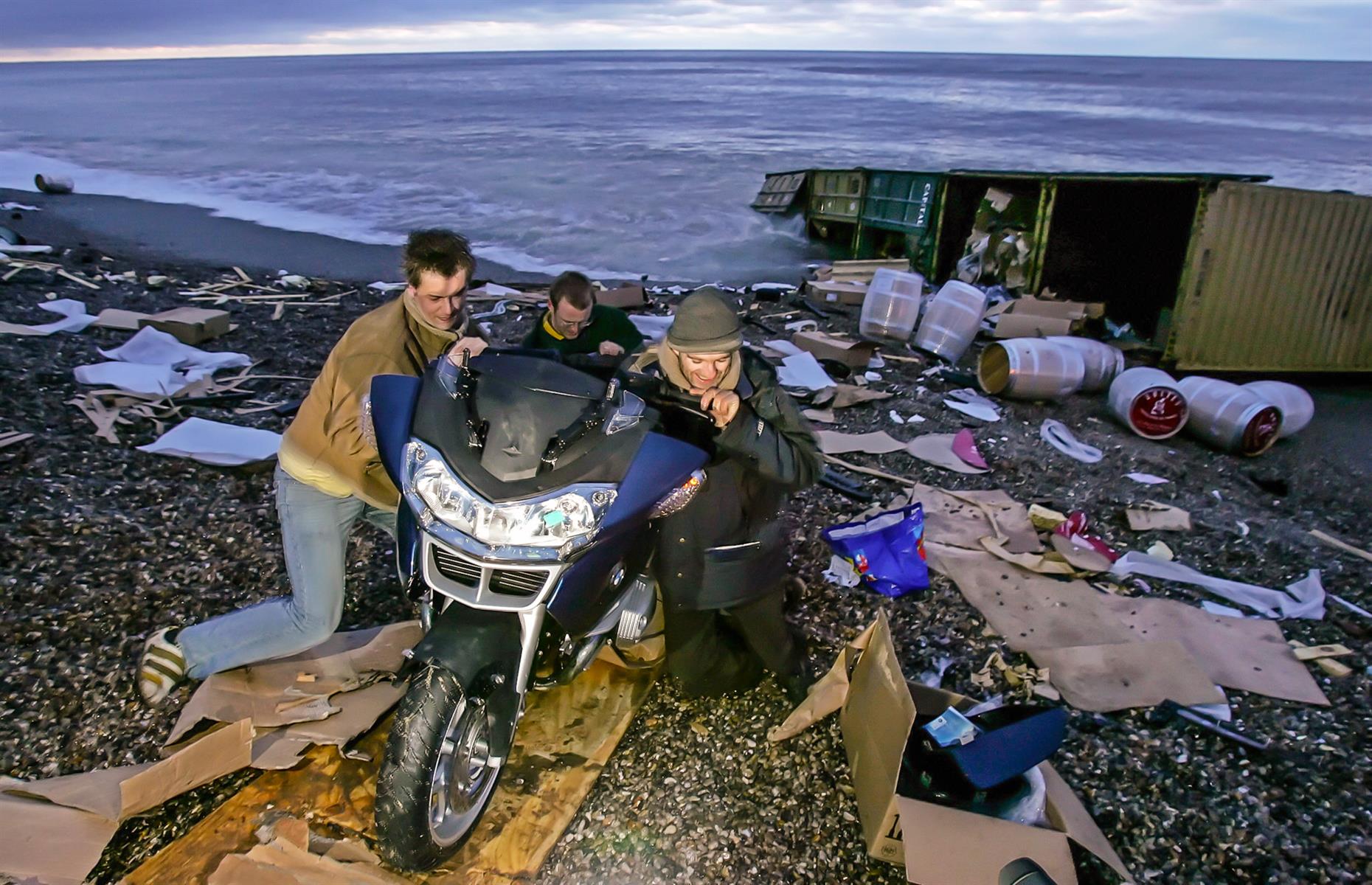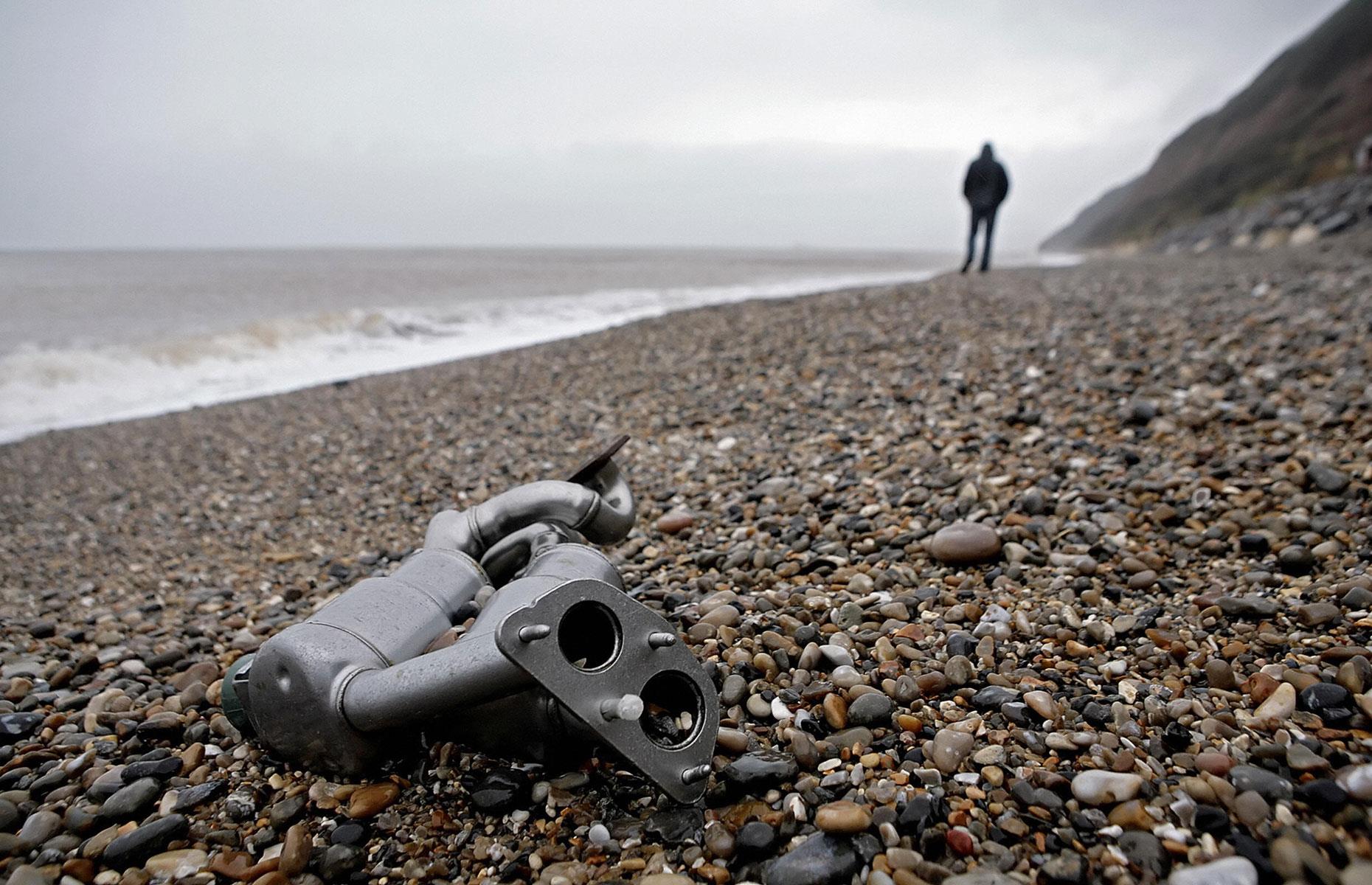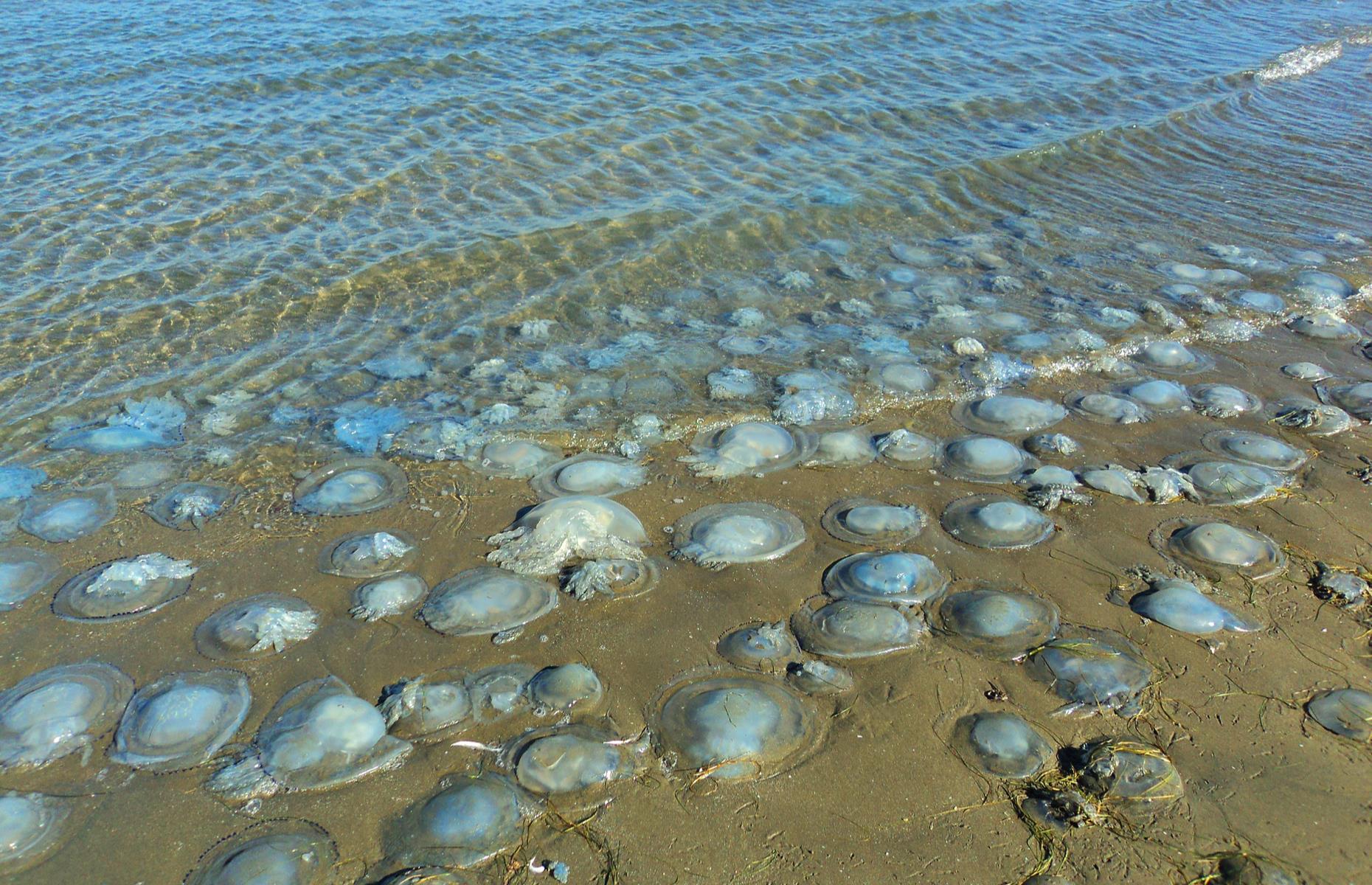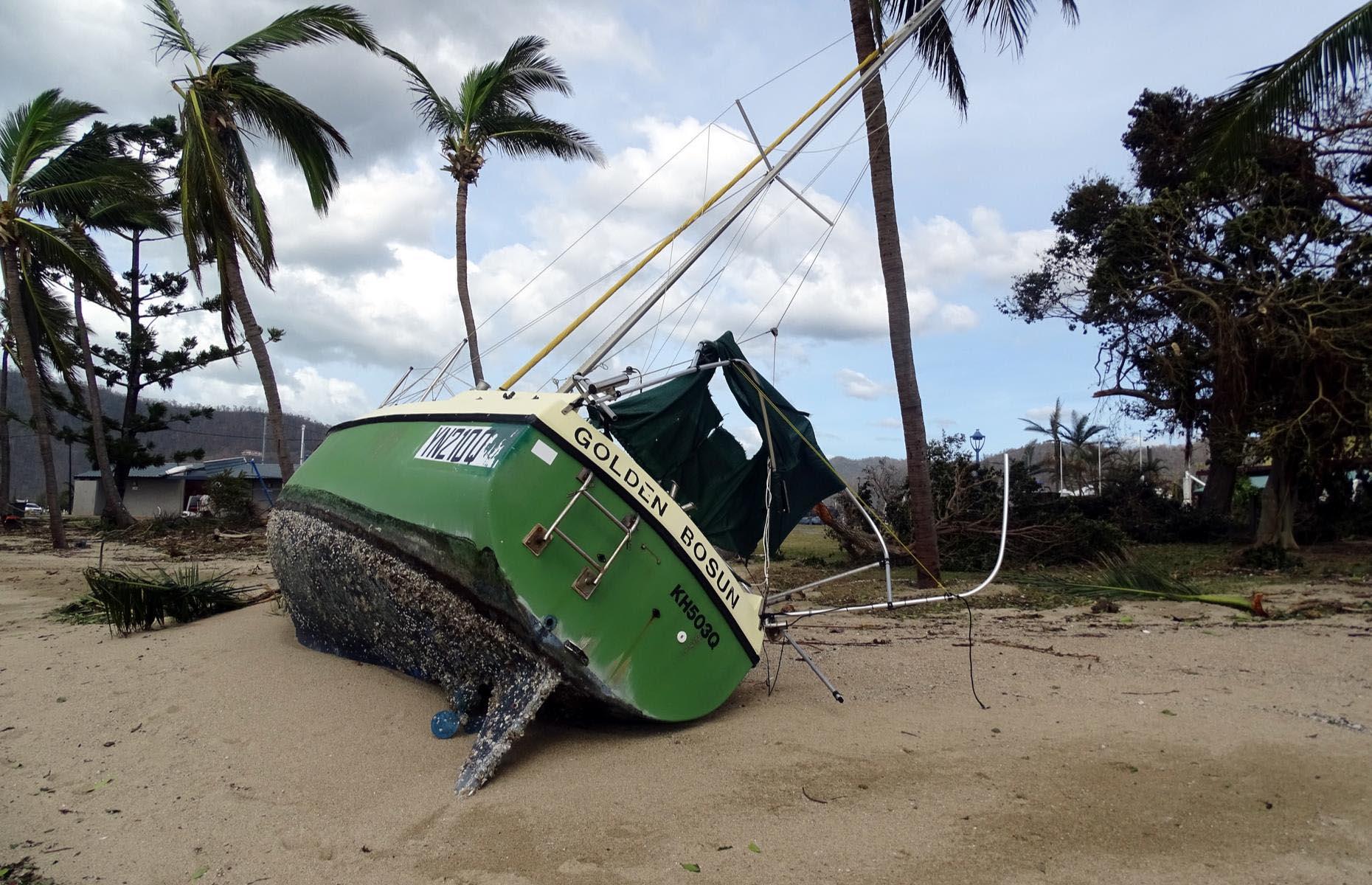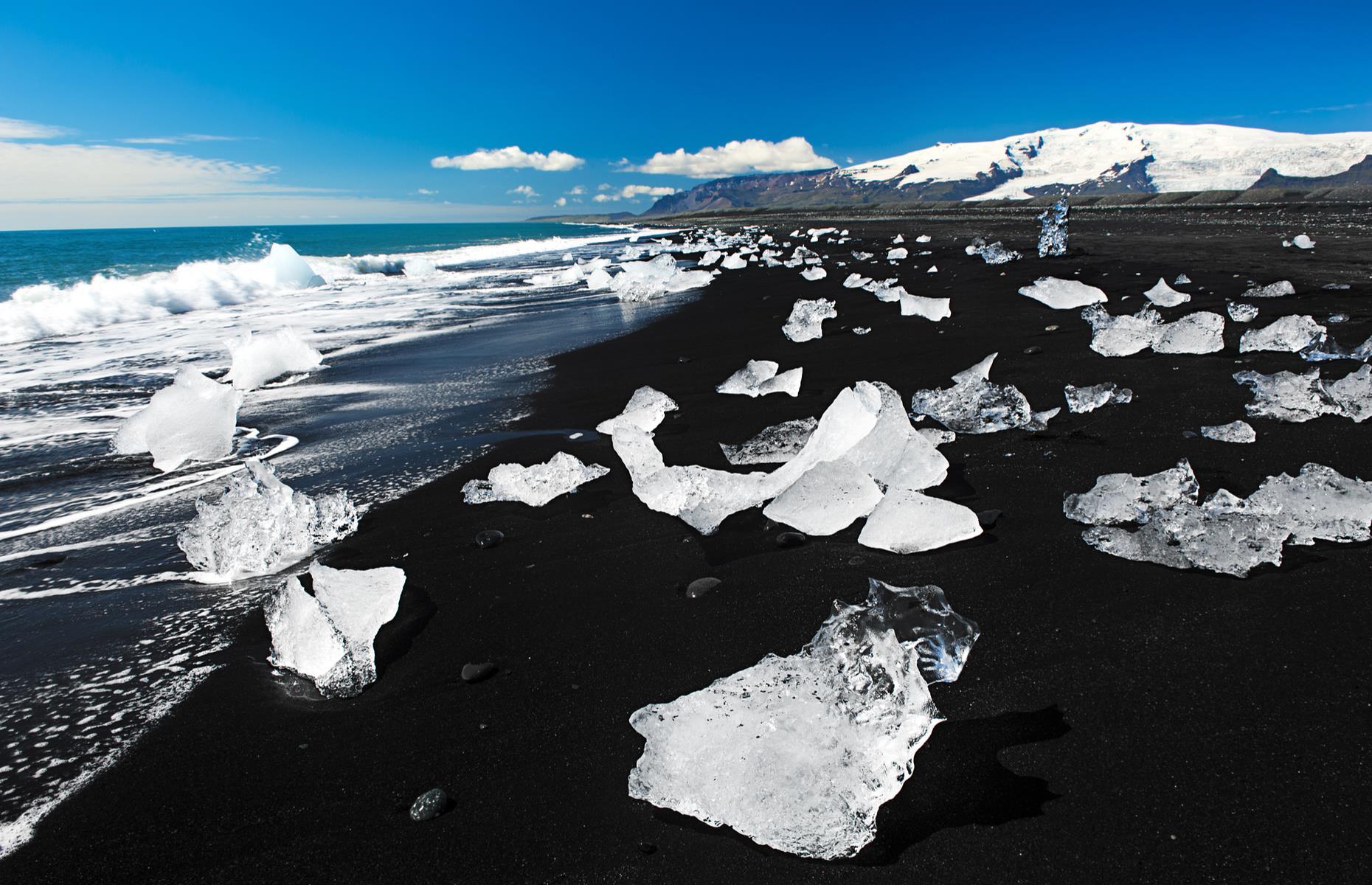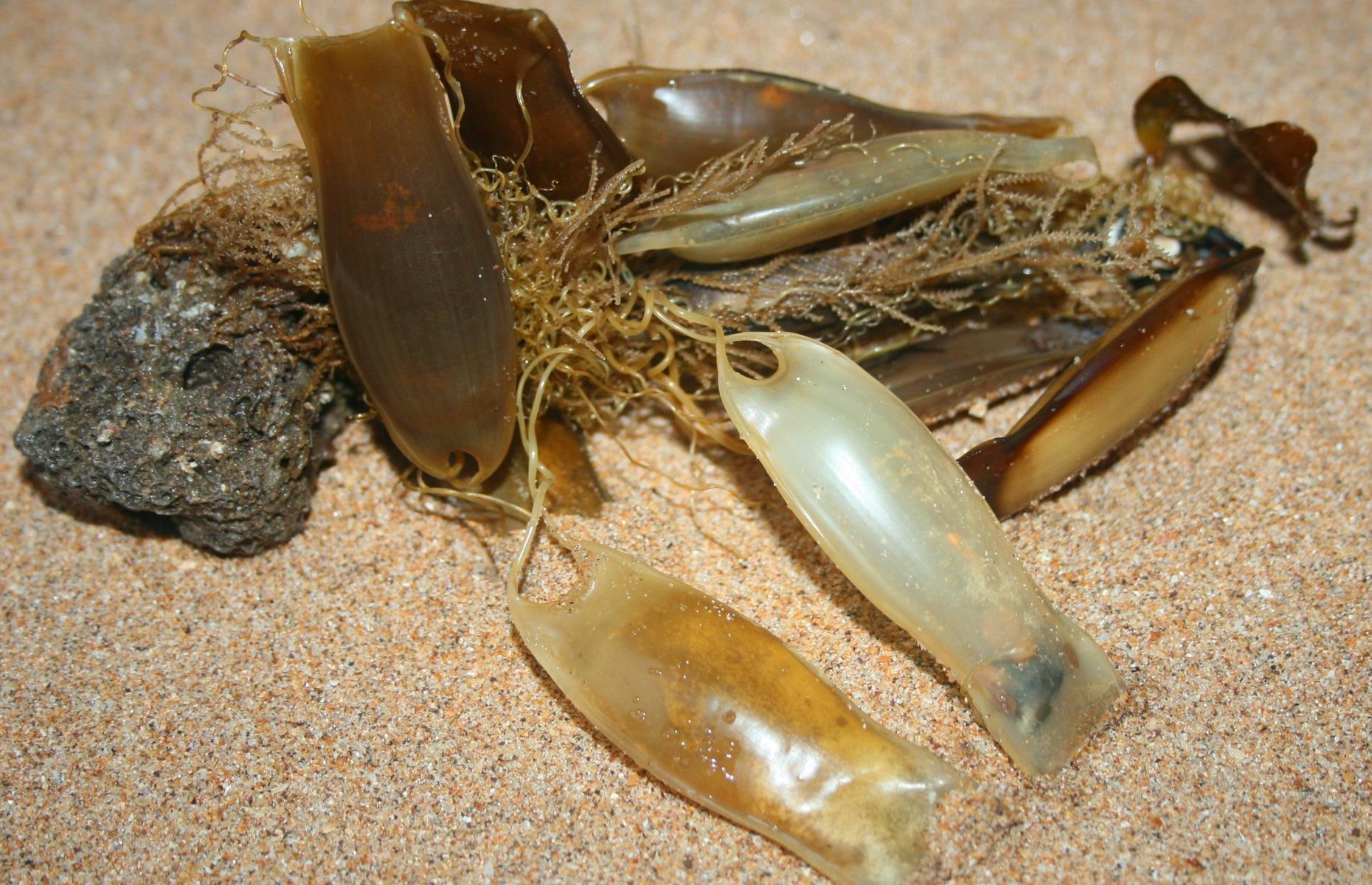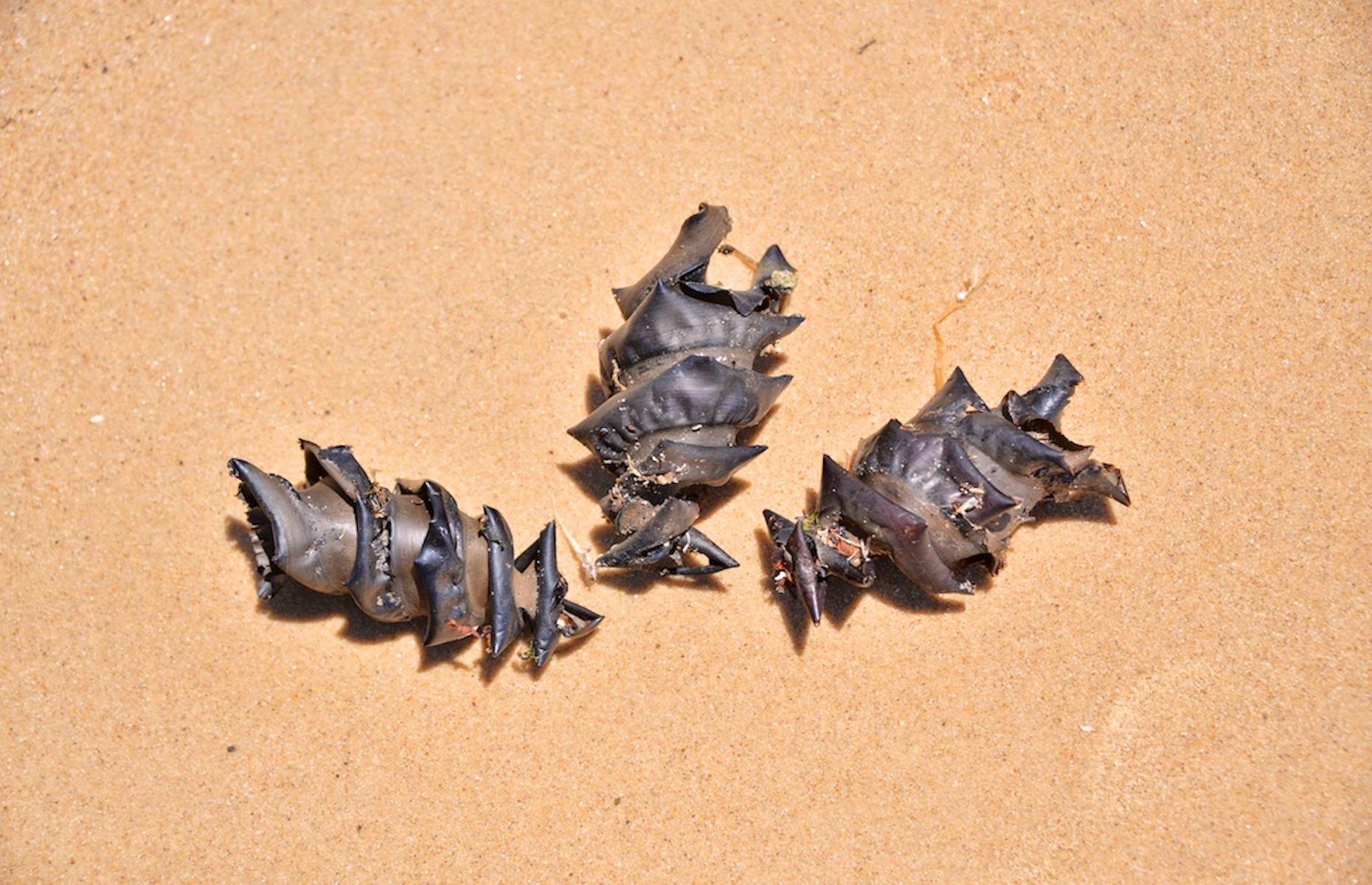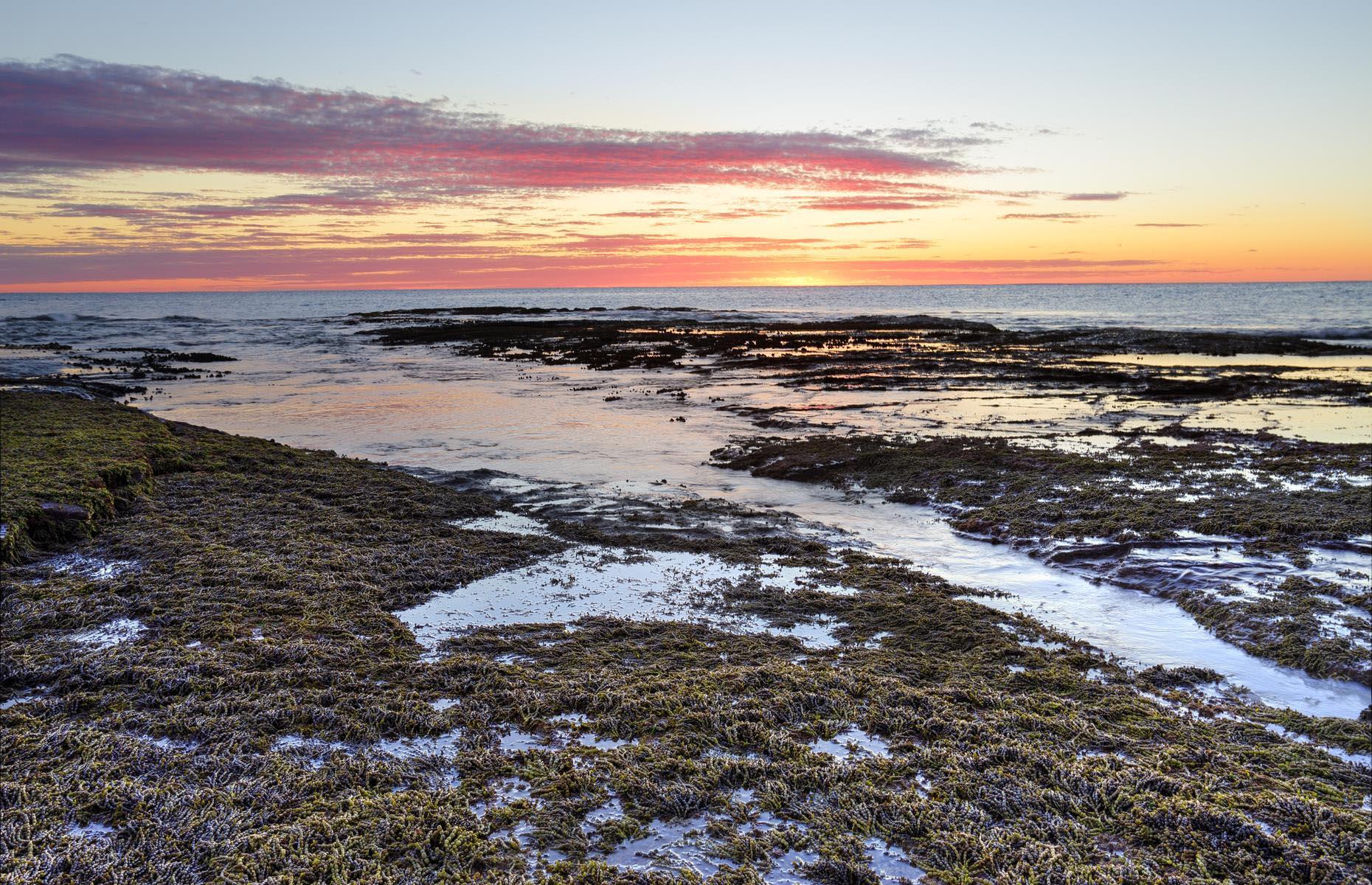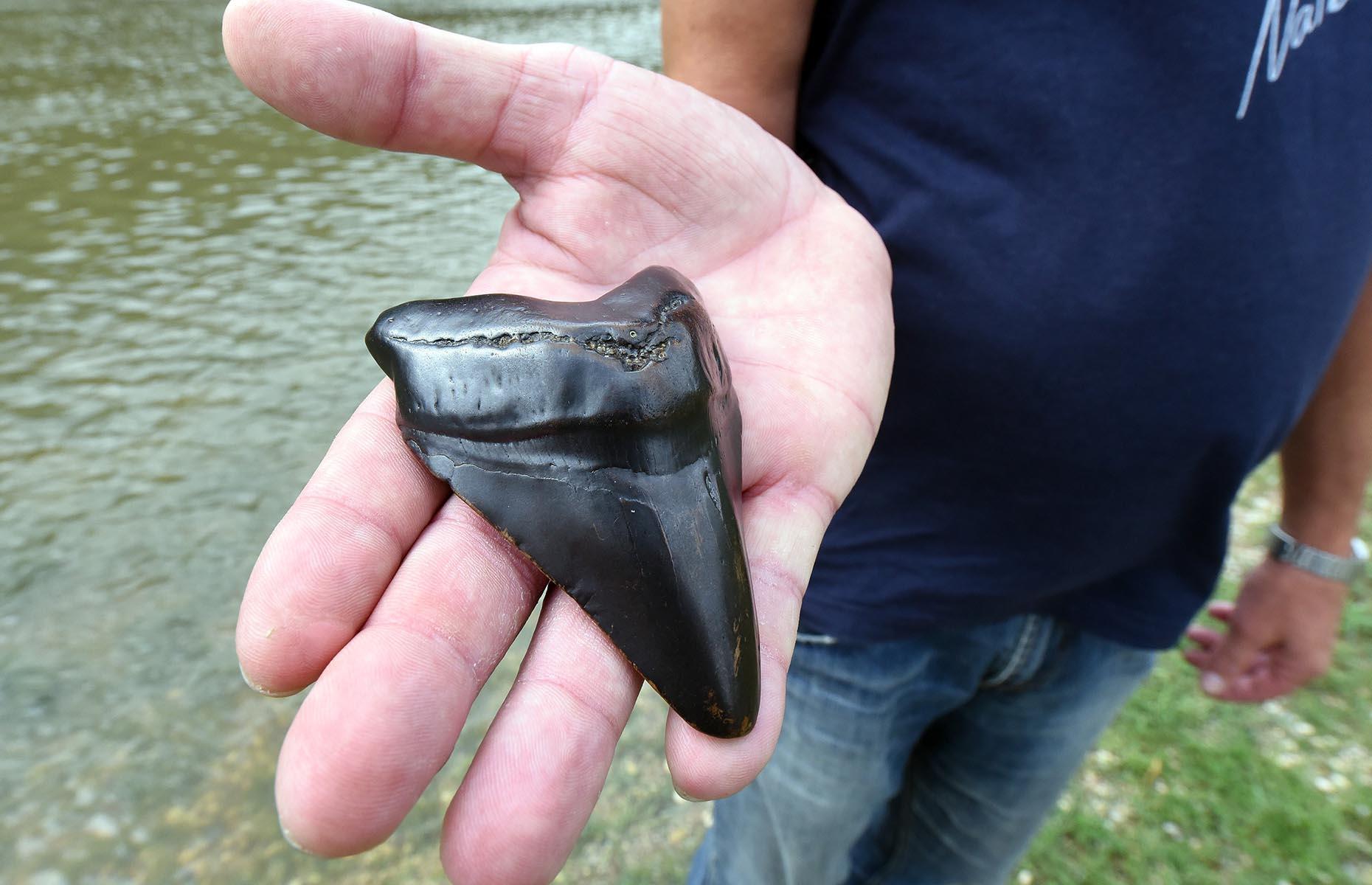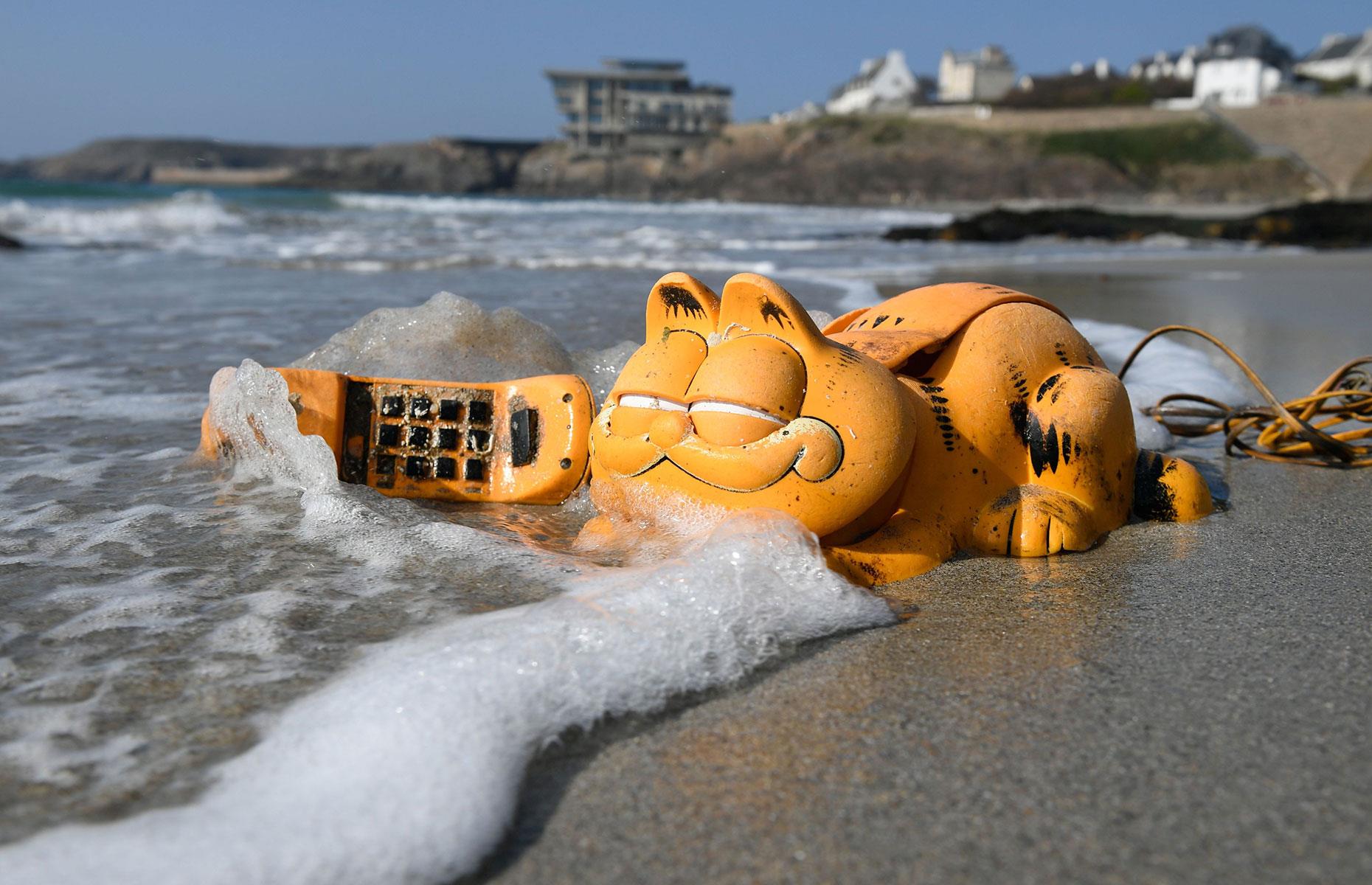 Weirdness washed ashore
Driftwood covered in gooseneck barnacles, Auckland, New Zealand
Hundreds flocked to Muriwai Beach near Auckland to catch a glimpse of this strange-looking object that had washed up in 2016. Dubbed the Muriwai Monster, locals guessed it was everything from a Maori canoe to an alien pod, but according to the New Zealand Marine Sciences Society, the object was most likely a large piece of driftwood covered in gooseneck barnacles.
Giant pipes, England, UK
Morning walkers were greeted with a curious sight in August 2017 when vast sections of a plastic pipe were washed up on the sands between Winterton-on-Sea and Sea Palling in Norfolk. The pipes, which reached lengths of up to 1,570 feet (478.5m) and had an 8-foot (2.4m) diameter, had come loose from Norwegian tugs bound for Algeria following an accident with an Icelandic container ship. 
Toy eggs, Germany
Children on Germany's North Sea island Langeoog thought the Easter bunny had come early in January 2017 as thousands of colorful plastic eggs floated onto its sandy beaches. The eggs, which contained little toys, had washed ashore from a Danish freight container that had lost its contents in stormy weather. Locals, including children and tourists, congregated to help with the clear up.
Sacks of milk powder, Tauranga, New Zealand
In January 2012 New Zealand's Waihi Beach was an unusual sight. The beach was covered in bags of milk powder – the aftermath of a cargo ship striking an offshore reef in 2011. The Liberian-flagged Rena spilled 350 tons of oil and as many as 300 shipping containers. 
Cargo containers, Tauranga, New Zealand
Hairballs, Australia and Europe
Ice balls, Lake Michigan, USA
Sea cucumbers, Cook Islands
If you go down to the beach on the Cook Islands, you might be in for a big surprise… sea cucumbers. Lots of them. The seabed and seashore can be littered with the giant slug-like beasts. They might not look pretty but these bloated creatures act as an important filter, similar to an earthworm. It's thought the islands are home to 14 different species of sea cucumber including some that are eaten and others that are used for medicinal purposes. The Cook Islands is an unusual archipelago – find out why here.
Bleached whale bones, the Arctic
Tar balls, Alabama and Louisiana, USA
There's no doubting the damage done by an oil spillage impacts both the environment and communities for many years after the event. Pictured here are tar balls – clumps of sticky oil, sand and shells – at Gulf Shores, Alabama in 2010, shortly after the Deepwater Horizon oil spillage. However, two years later, Hurricane Isaac wreaked havoc in the southern states and the tar balls returned along Alabama and Louisiana's coastline, including Elmer's Island. 
Crude oil, Thailand
The idyllic white sands of Ao Prao Beach in Thailand's Koh Samet were blighted with a film and gobbets of crude oil in 2013 when 50,000 liters spilled offshore during a faulty transfer operation between a tanker and a seabed pipeline. A thick oil slick also floated off the shoreline. A huge clean-up operation was deployed with soldiers and volunteers working to clear the hazardous site.
Stranded ship, Zakynthos, Greece
The haunting sight of the stranded and rusting MV Panagiotis has attracted curious tourists since it first washed up on the Greek Island's shores in October 1980. The carcass has been on the northwest side of the island ever since. The story of how she came to run aground is much debated, but one theory is that she was used for smuggling and abandoned when the crew were being pursued by the navy on their way to Piraeus from Albania. Check out these stunning photos of the world's amazing shipwrecks. 
Portuguese man o' war, England, UK
This strangely beguiling creature is the deadly Portuguese man o' war, one of hundreds found beached or seen floating around the south Cornwall coast in September 2017. The balloon-like creatures were blown in from the Atlantic by strong winds and were also seen in Devon, Dorset and Wales in unprecedented numbers. 
Heavy timber, England, UK
Masses of heavy timber washed ashore in Dorset in January 2008 after the MV Ice Prince, a 328-foot (100m) Greek-registered cargo ship, sank in the English Channel. The ship lost more than 2,000 tons of her 5,260-ton timber cargo which found its way across the waves to Dorset's beaches. Worthing Beach on the south coast was closed so heavy machinery could clear the timber, but that's not before people braved the waves to make off with some of it. 
Heavy timber, England, UK
A similar incident happened in 2009 when tens of thousands of planks of timber washed up from Russian-registered ship the Sinegorsk along the Kentish coast. The beach between Ramsgate and Broadstairs was covered with scores of timber planks which were plundered by enterprising locals.
A stranded buoy, South Carolina, USA
A large red buoy was spotted lying on its side by walkers on a stretch of shore between South Forest and Coligny beaches in the island of Hilton Head in South Carolina in September 2017. The US Coast Guard buoy was washed ashore during Tropical Storm Irma – it was later identified as Buoy No. 8 and had been carried about eight nautical miles (15km) to the beach by strong waves.
A historic shipwreck, Australia
Australia's Fraser Island is no stranger to shipwrecks – 23 wrecks were recorded in its waters between 1856 and 1935 when SS Maheno crashed ashore. The mighty steamship, which was built in 1905, was one of the first turbine-driven steamers. It plied a regular route between Sydney and Auckland before being used as a hospital ship during the First World War. It was decommissioned in 1935 and was being towed to Japanese shipwreckers when a cyclone snapped the tow chain and left the vessel drifting.
A historic shipwreck, Australia
SS Maheno was missing for almost two days until it was found beached on Fraser Island. Attempts to refloat her were unsuccessful and her decaying remains have been part of the striking landscape ever since. The wreck was also used as a target for bombing practice by the Royal Australian Air Force in the Second World War. It's now a popular tourist attraction. 
Toothbrushes, Whitsunday Islands, Australia
Unfortunately, washed-up plastic on beaches is far from a strange sight but a bizarre number of worn toothbrushes were found at Genesta Bay in Queensland's Whitsunday Islands. These were collected by a skipper at eco-resort The Whitsunday Wilderness Lodge as part of its clean-up excursions. Take a look at more natural wonders facing a perilous future.
Valuable cargo, England, UK
The usually deserted Branscombe Beach, a stretch of shingle along the Jurassic Coast in Devon, was a scene of unusual activity on a cold day in January 2007. The shore was strewn with valuable cargo that was washed ashore in shipping containers from the stricken container ship MSC Napoli, that had been damaged in a storm.
Valuable cargo, England, UK
Jellyfish swarms, worldwide
Marooned jellyfish is a common sight in beaches around the world. But in May 2017 mega swarms of the jelly-like creatures, including the large barrel jellyfish, covered beaches in Wales and other parts of the UK. The unusually high numbers were due to warm weather increasing plankton and drawing the gelatinous creatures inshore. In Australia's Queensland, a beach was described as looking like "bubble wrap" by an onlooker in 2017 when masses of blue blubber jellyfish carpeted the sands.
Sea foam, Queensland, Australia
Queenslanders are used to some pretty unusual phenomena on their beaches including masses of sea foam that can bubble up at certain times of the year. The thick soap-like foam often appears after storms – it's formed when dissolved organic matter in the ocean is churned up. Cyclone Debbie in March 2017 saw beaches closed as masses of white foam were whipped up by the crashing waves. It even appeared to be snowing in some towns as the wind blew the foam upwards. 
Boats, Queensland, Australia
Cyclone Debbie caused damage to property, unleashing boats from their moorings and smashing them on rocks before they were washed ashore. Huge trees and door frames were also lifted and flung across beaches in the intense winds.
Iceberg chunks, Iceland
"Mermaid's purse", UK
Shark egg case, Australia
These strange corkscrew-shaped egg cases washed ashore in Western Australia and are likely to belong to a Port Jackson shark. The egg cases of Port Jackson and horn sharks have ridges which helps keep them safely wedged among rocky nooks and crevices and less likely to be washed away or eaten by a predator. The baby shark will hatch six to 10 months later and the empty cases can sometimes be swept ashore. 
A seaweed wall, Sydney, Australia
Sydney's normally scenic Collaroy Beach was closed to the public during 2018 after a huge build-up of kelp on the shore. The smelly mass formed a potentially dangerous "seaweed wall" that was nearly seven feet (2.1m) tall. Now take a look at the most dangerous beaches in the world.
Megalodon tooth, Croatia
It's not only seas that unveil all sorts of surprising items either. This impressive tooth of a megalodon, which was well over 20 feet (6m) long, was found in a river around 37 miles (60km) from capital Zagreb in 2015. The colossal teeth of this extinct shark-like monster are highly prized by fossil hunters as these giant prehistoric predators are often regarded as one of the largest and most powerful to have ever lived on Earth.
Second World War bunker, England, UK
The result of coastal erosion, this bunker might not have been washed in by the sea directly, but it's still a rather peculiar sight on Isle of Sheppey in Kent. Concrete bunkers such as this were built as part of Britain's coastal defenses during the Second World War. Discover more of the world's amazing places swallowed by the sea.
Face masks, Hong Kong
Most of Hong Kong's 7.4 million residents are used to wearing face masks, even before the COVID-19 pandemic due to pollution and other health concerns. However, the coronavirus outbreak has seen a huge spike in demand for face masks as well as discarded masks littering Hong Kong's beaches. As surgical masks are made of polypropylene – a type of plastic that breaks down extremely slowly – there are concerns the waste poses a huge threat to marine life. Take a look at incredible images that show the true impact of climate change.
Garfield-shaped phones, Brittany, France
During the 1980s novelty plastic phones in the shape of the infamous lasagna-eating cartoon cat Garfield began appearing on beaches in Brittany. The mystery wasn't solved until March 2019, however, when a shipping container filled with the devices – washed up during a storm some 30 years before – was found in a sea cave. 
Source: Read Full Article