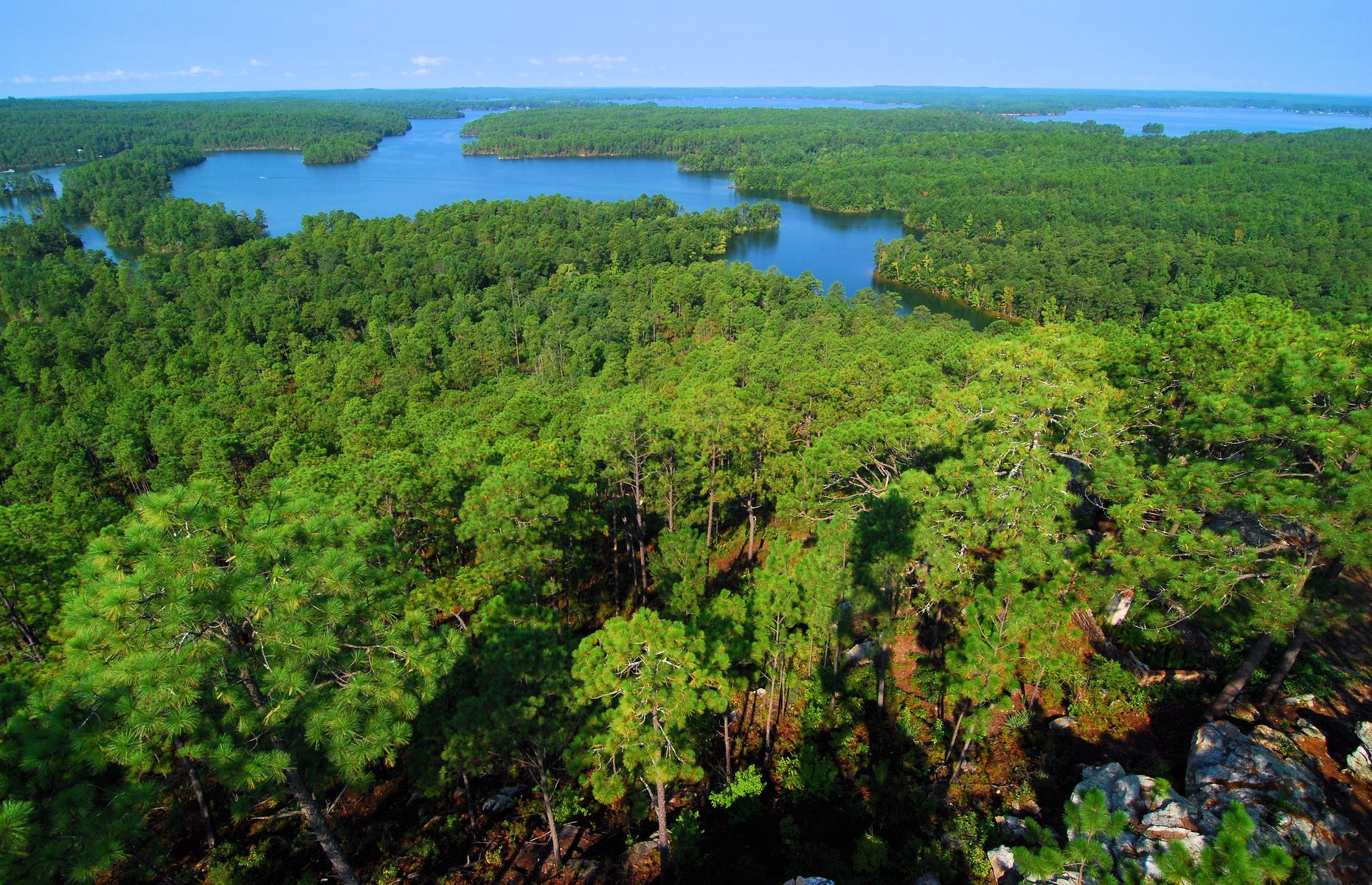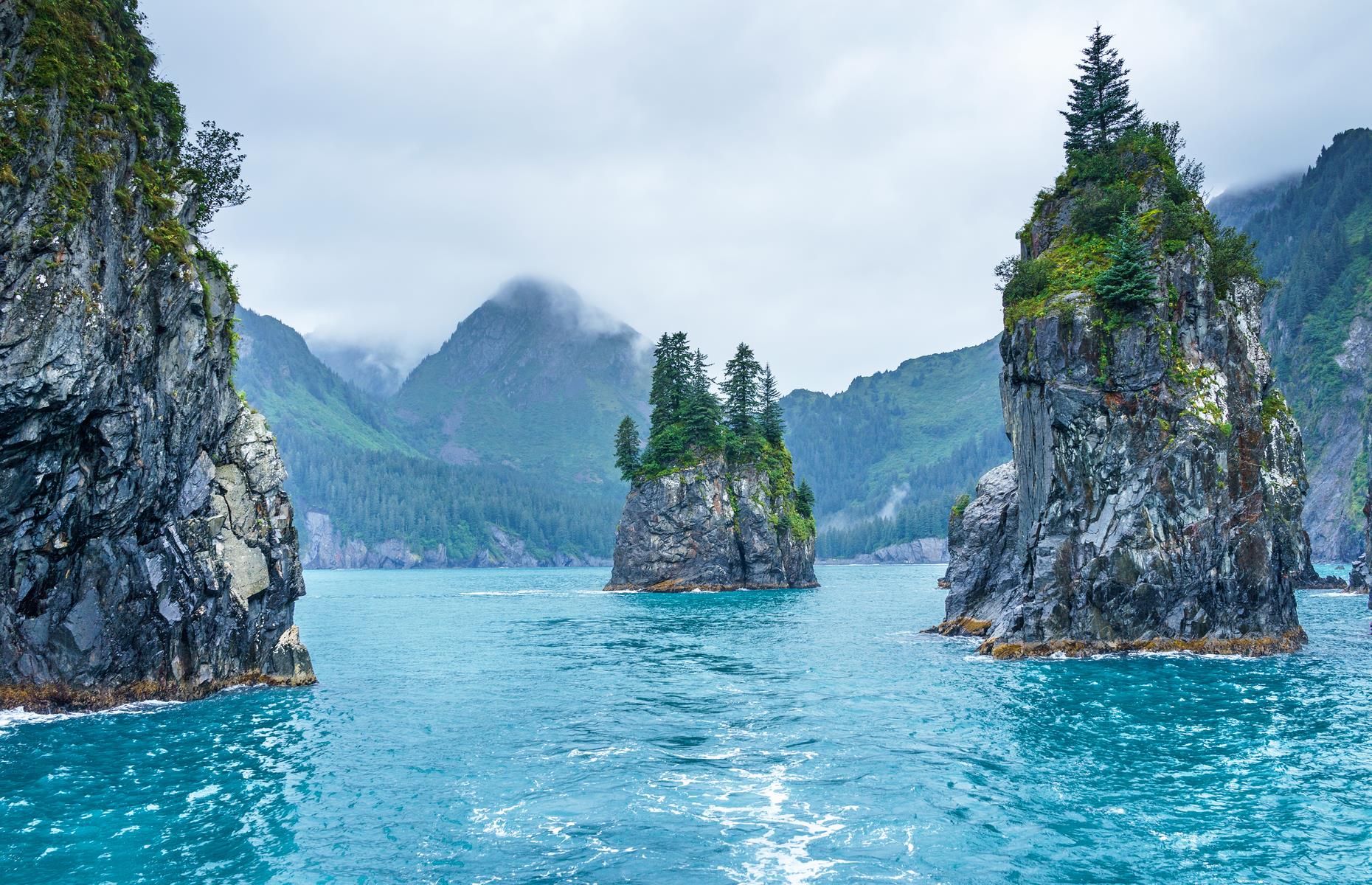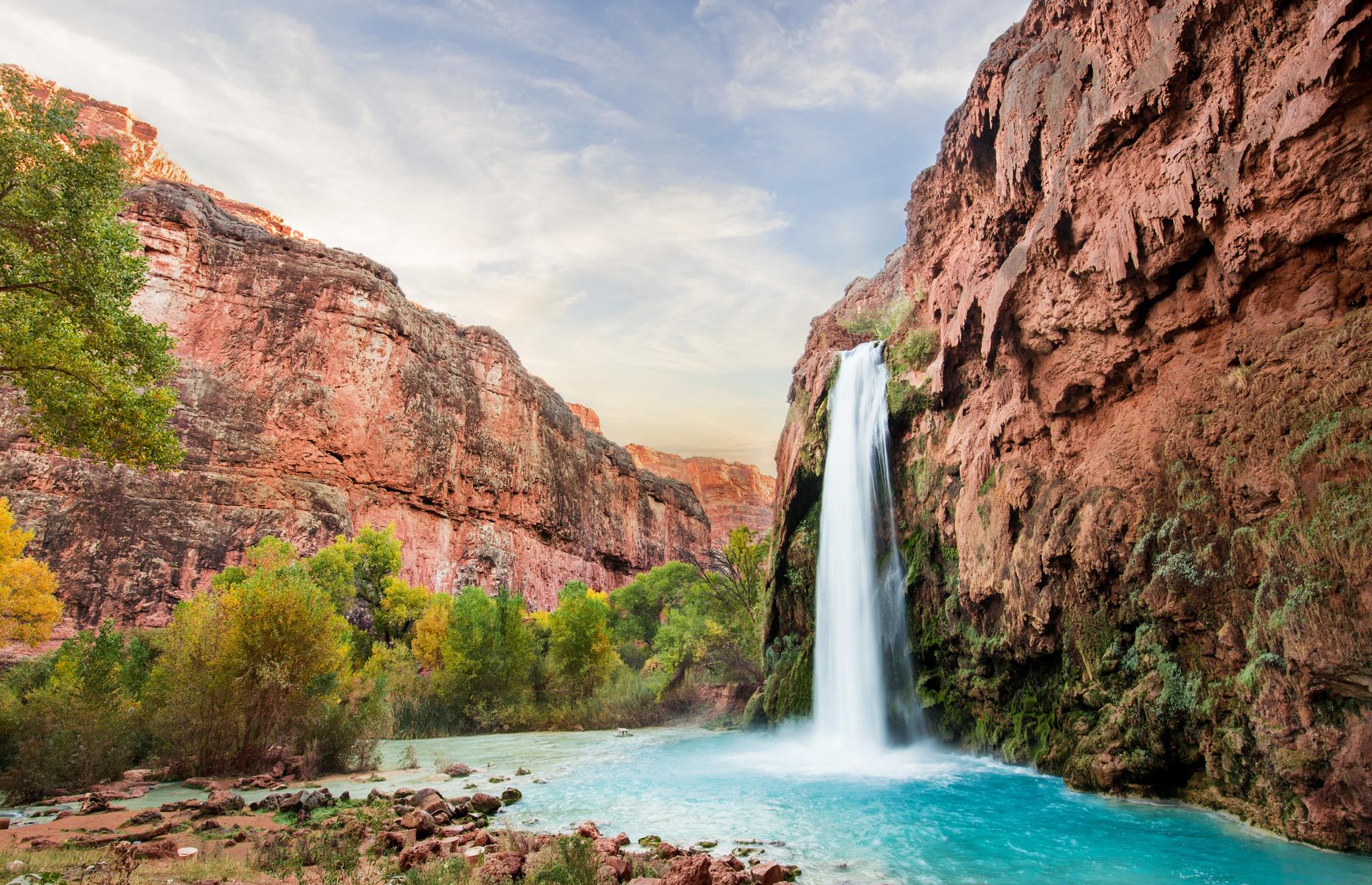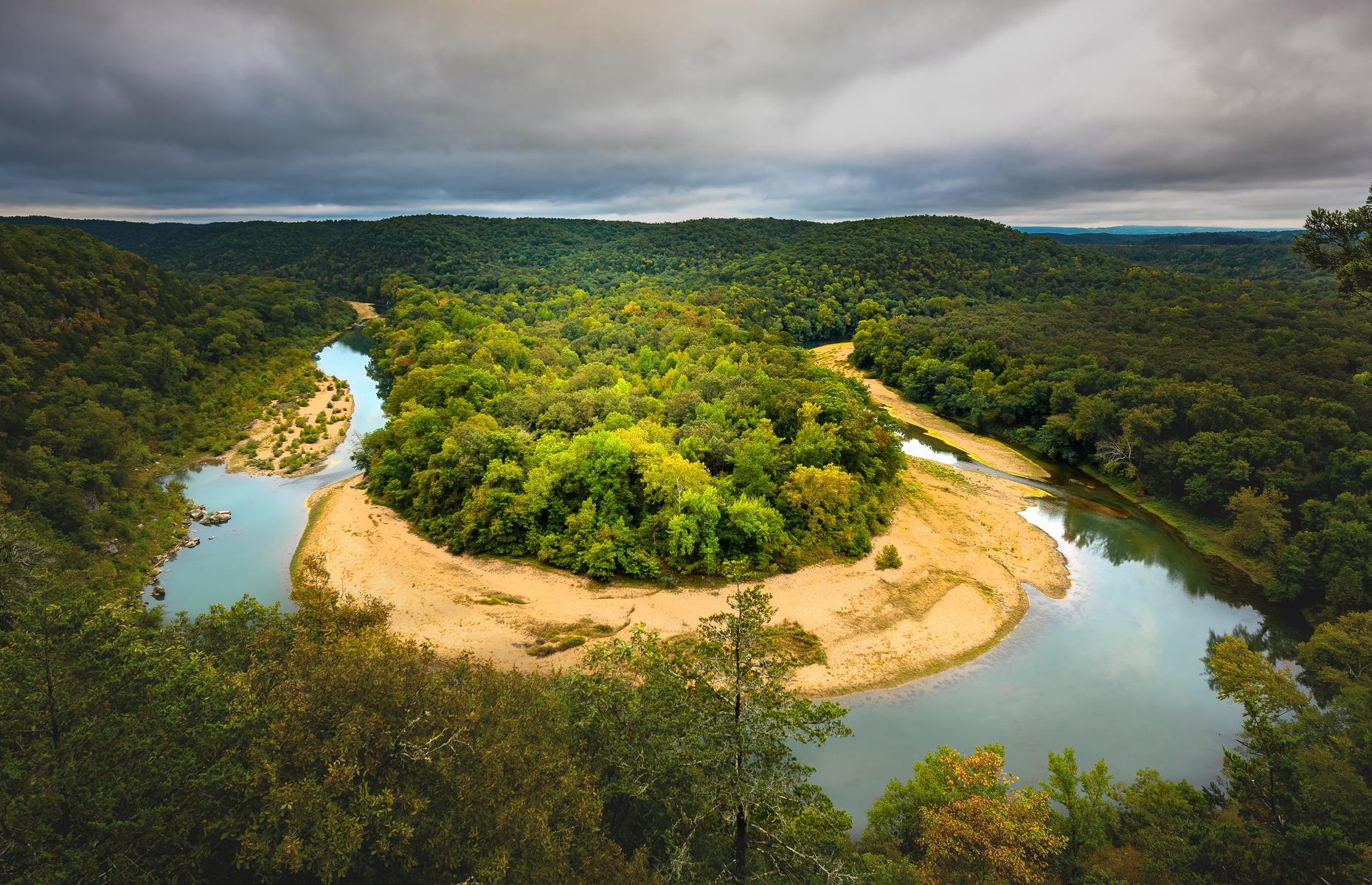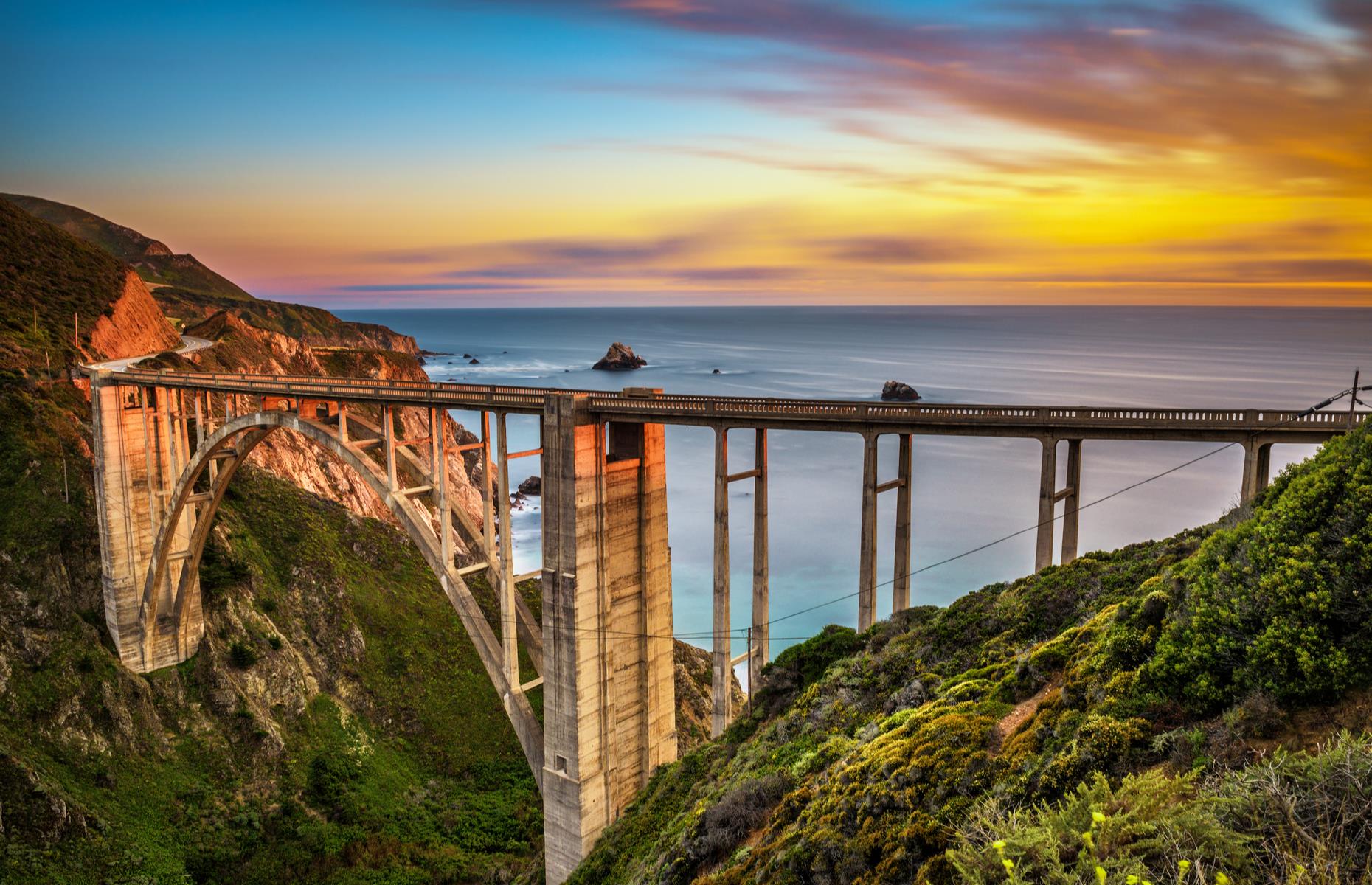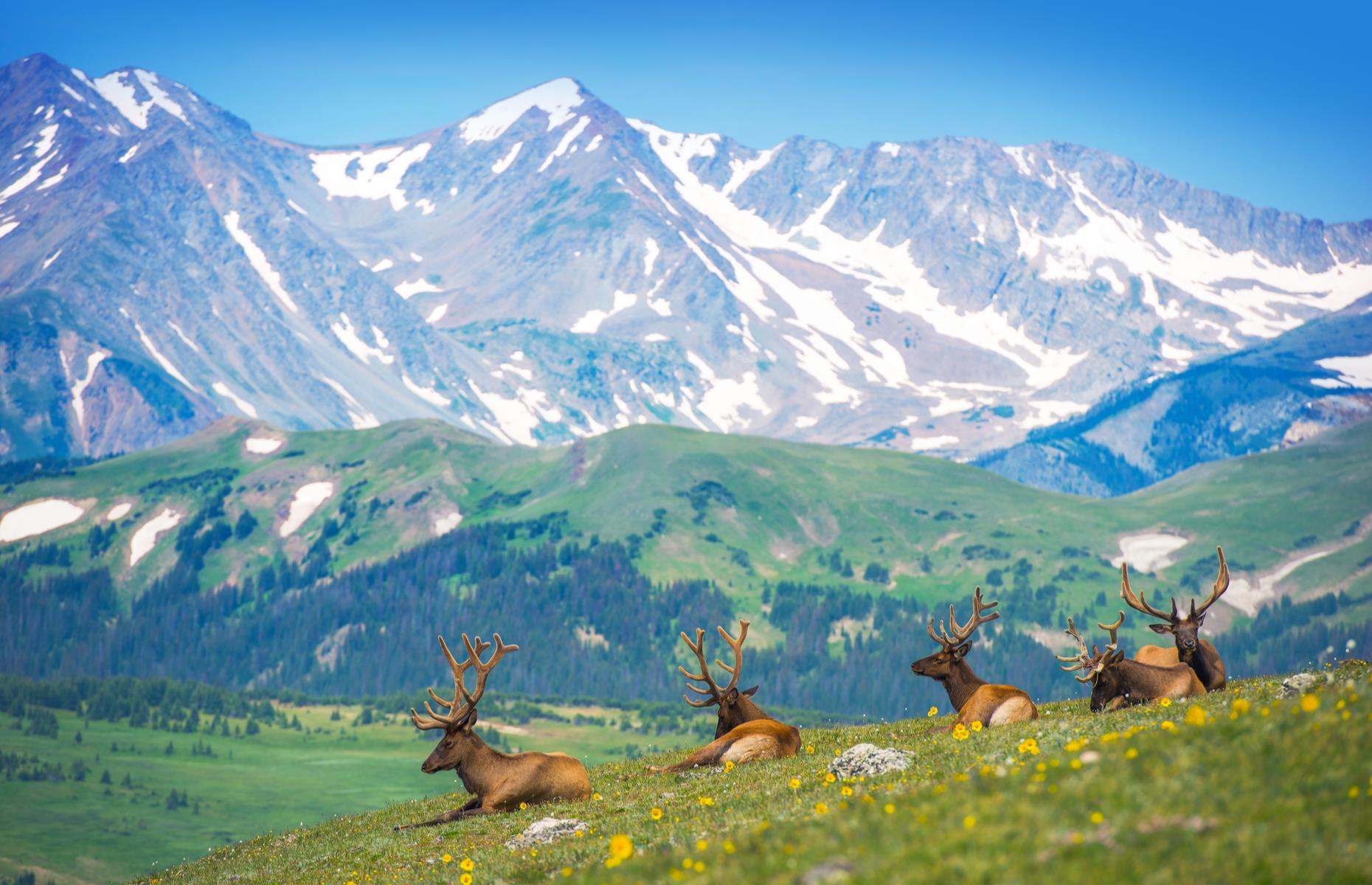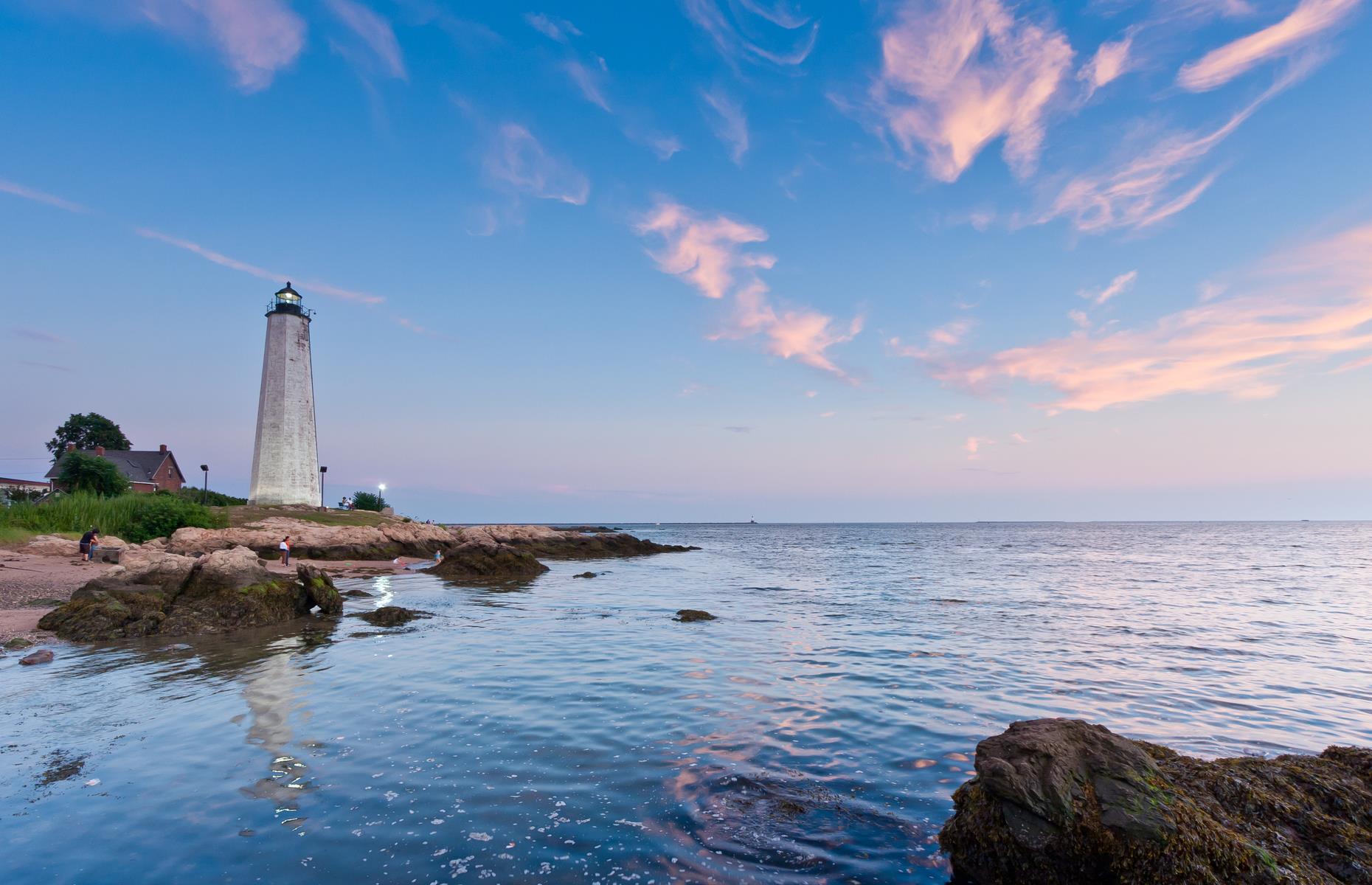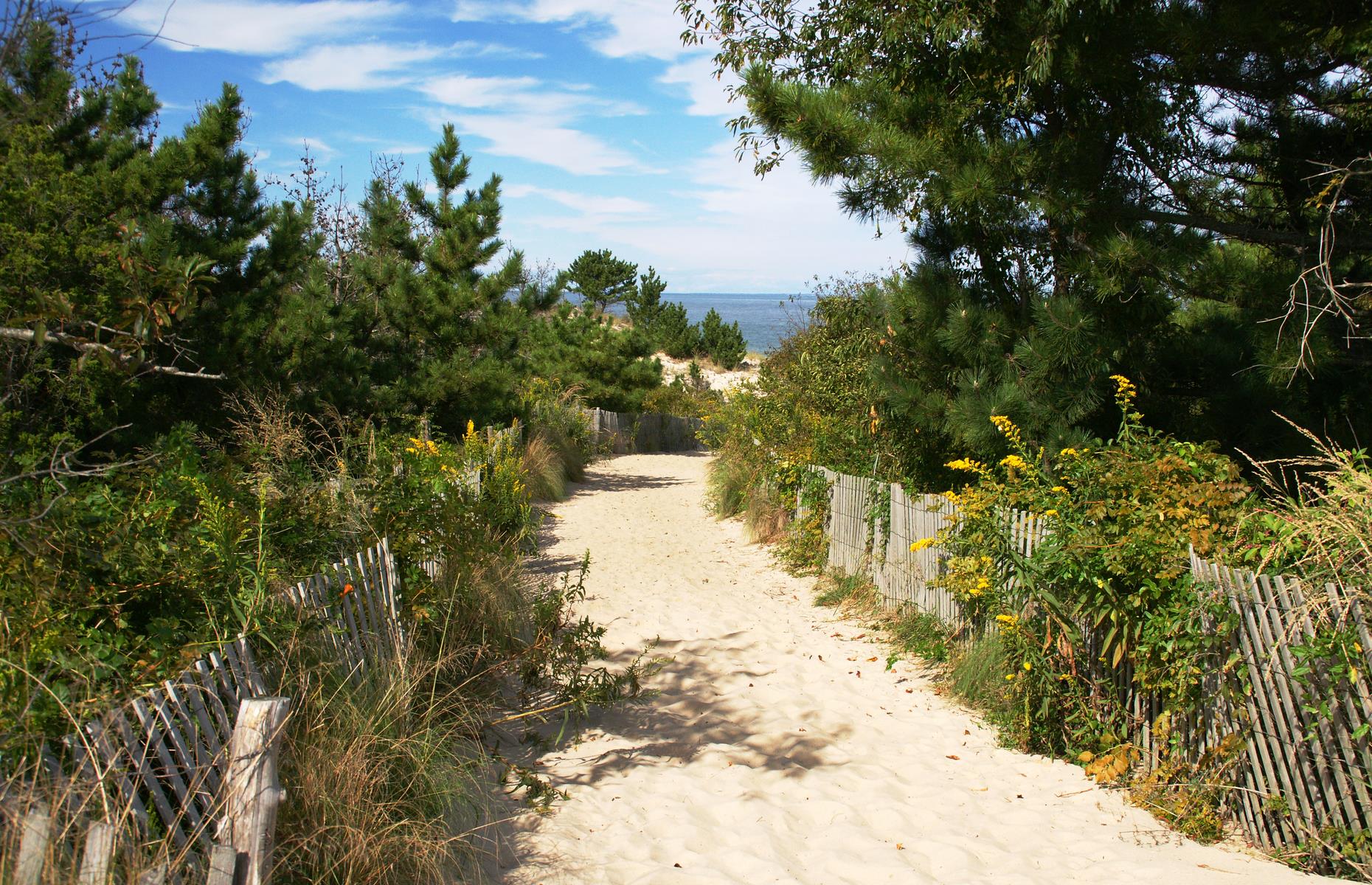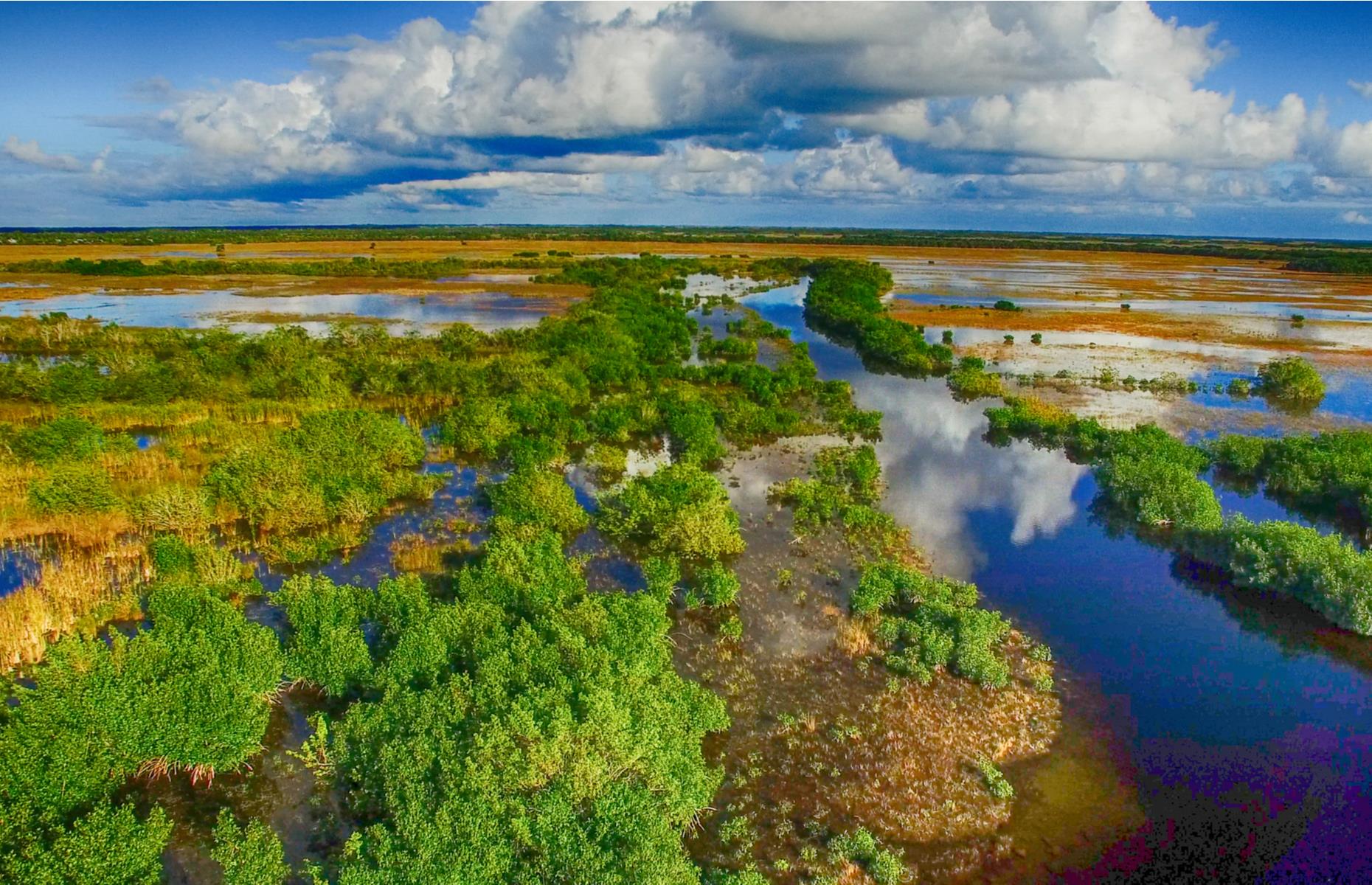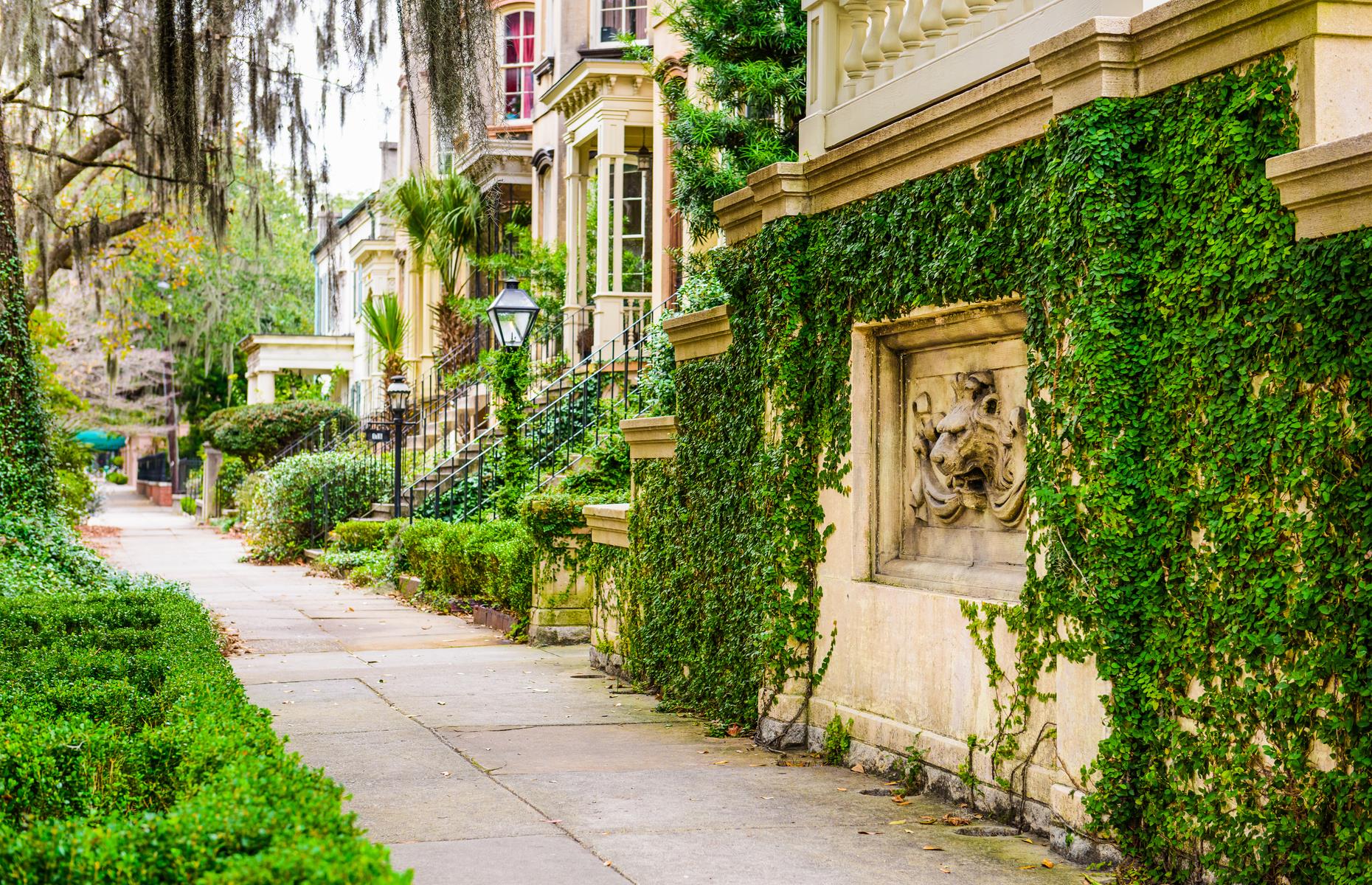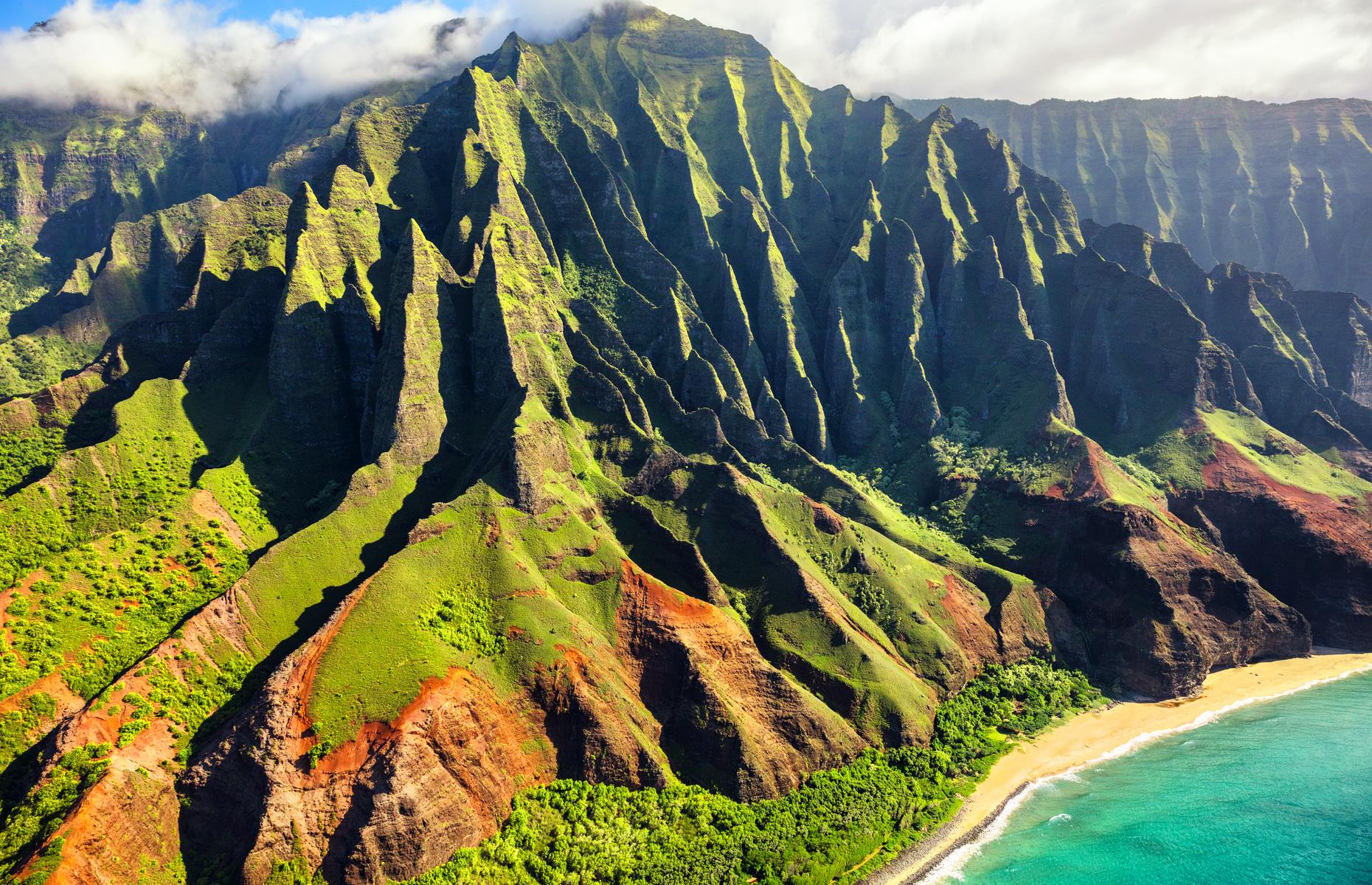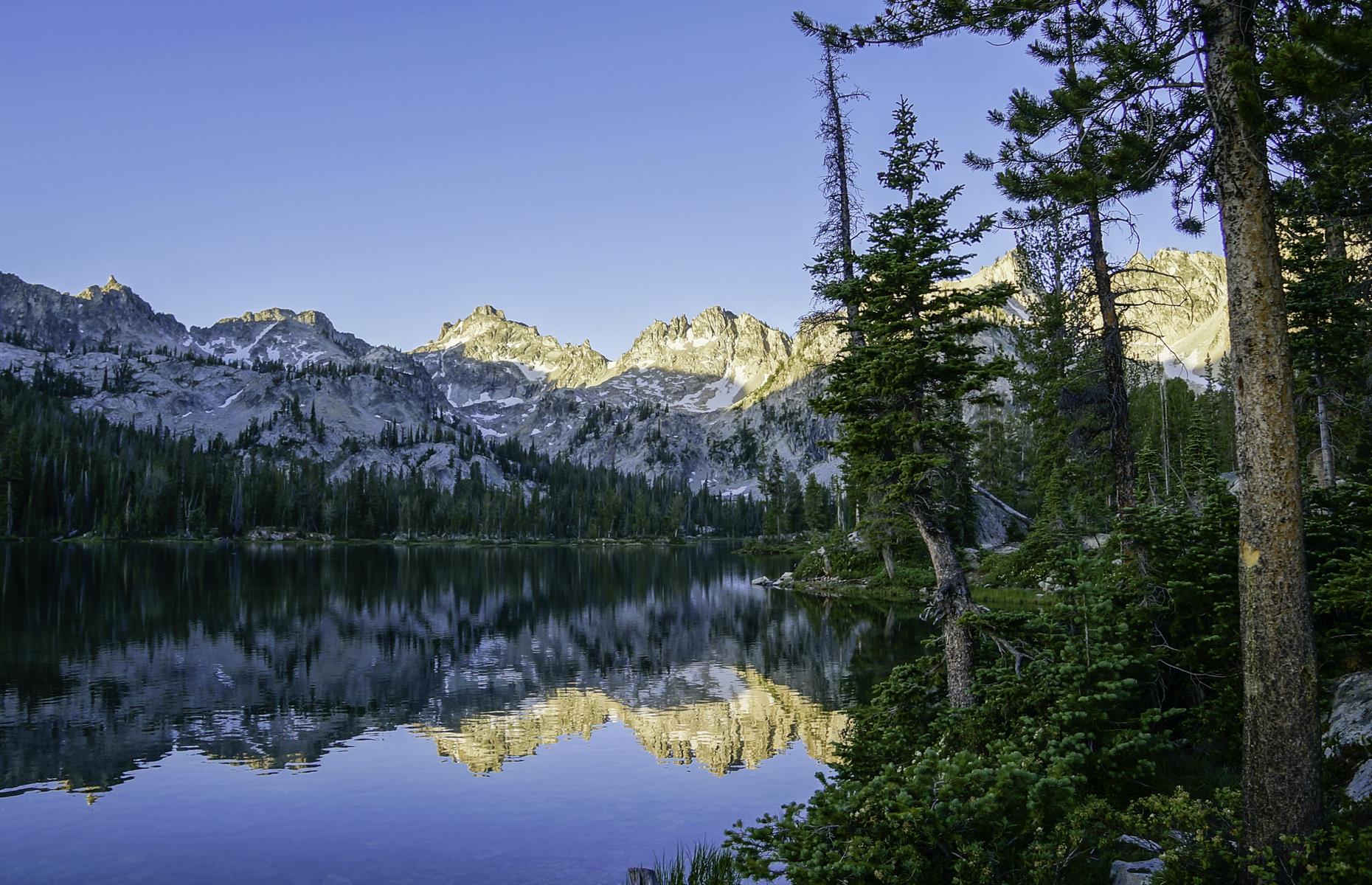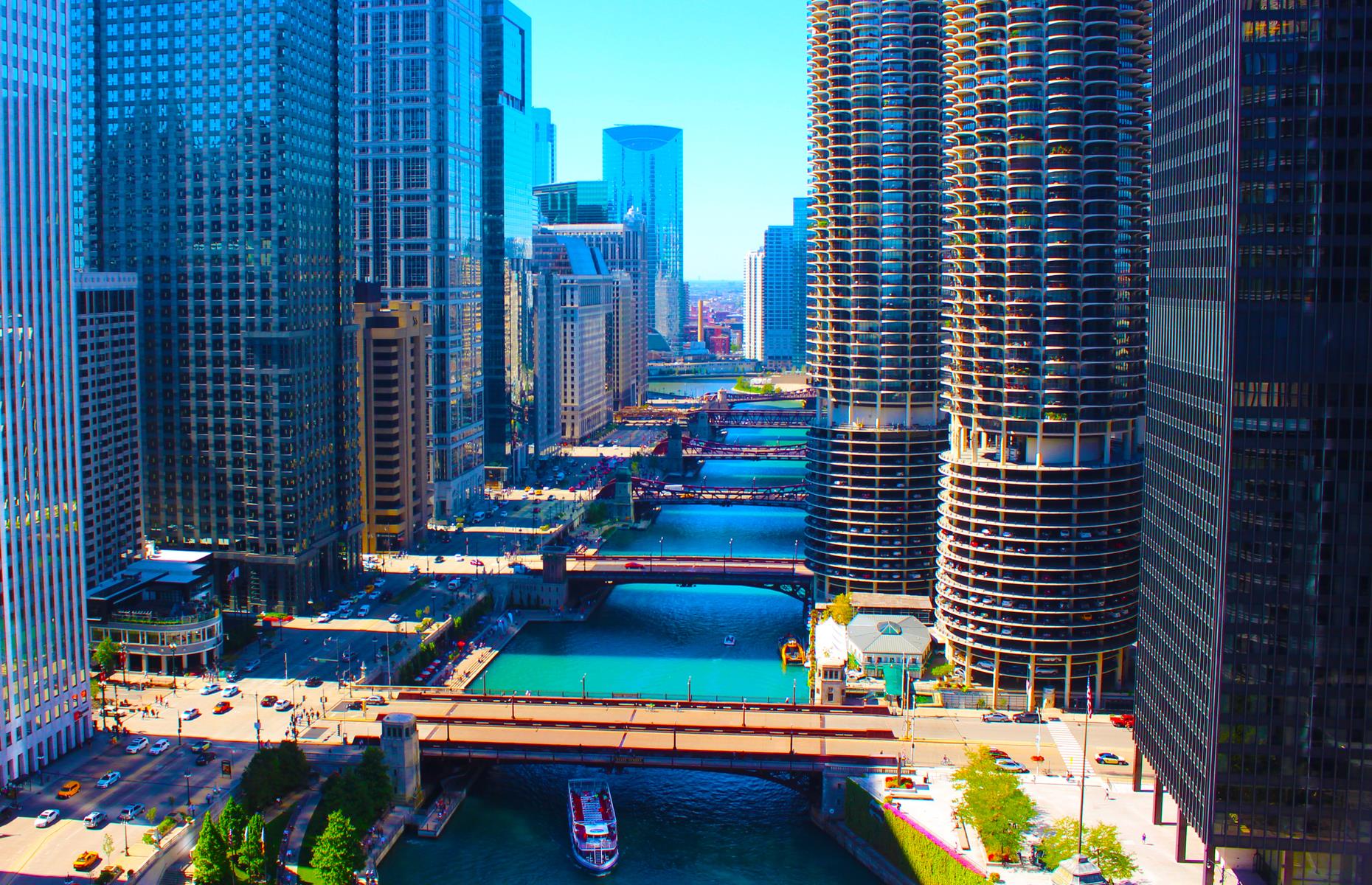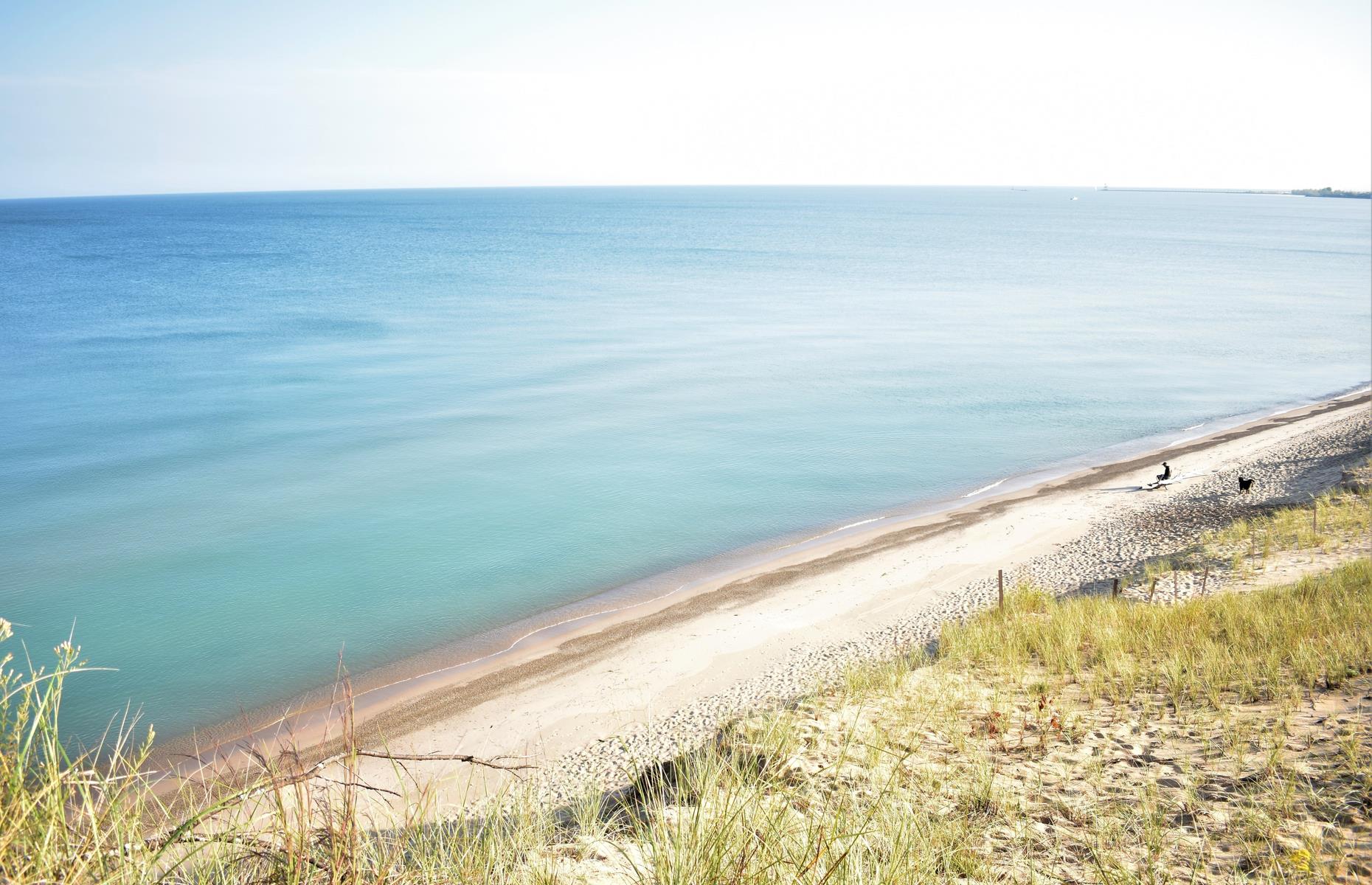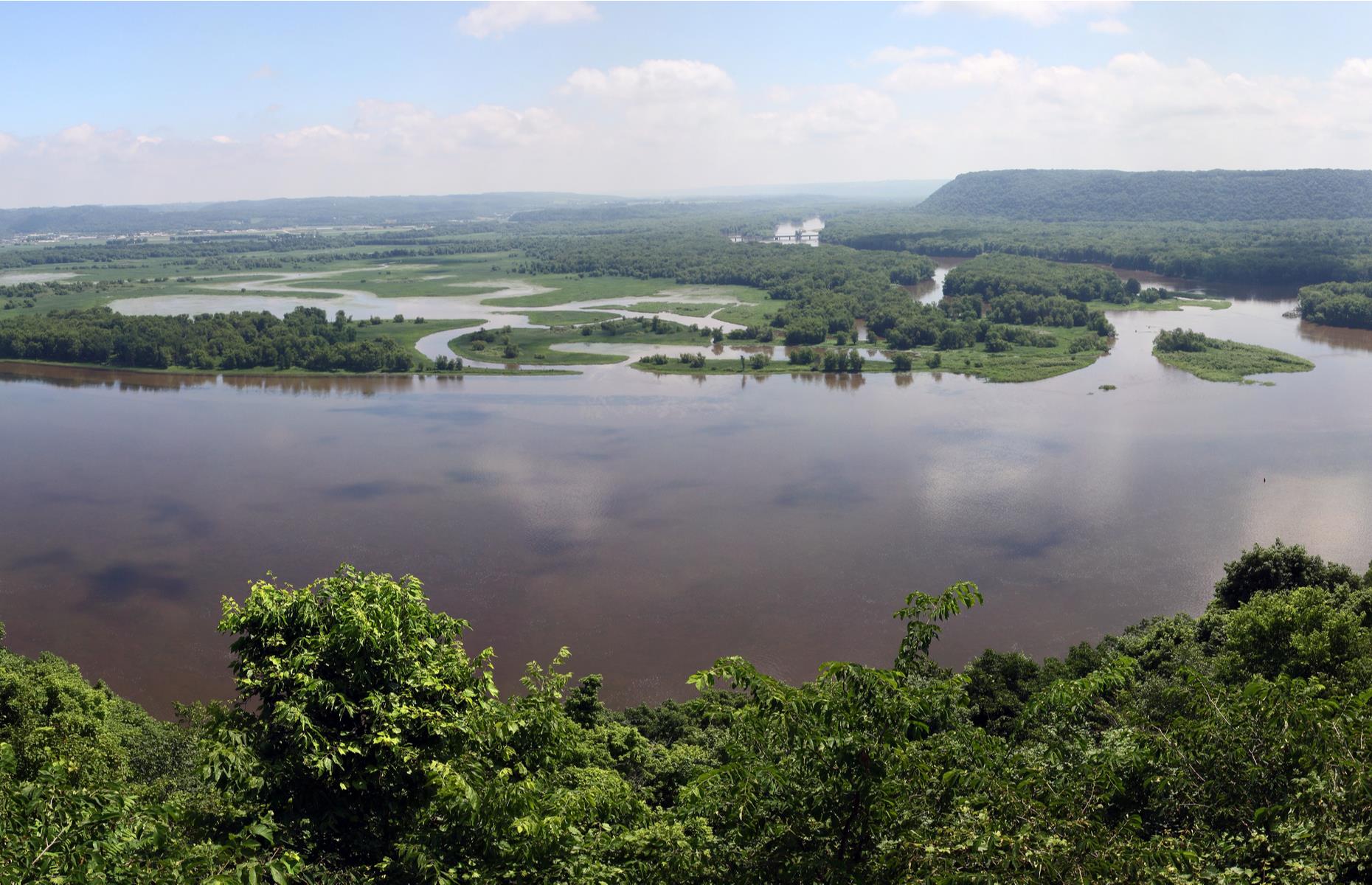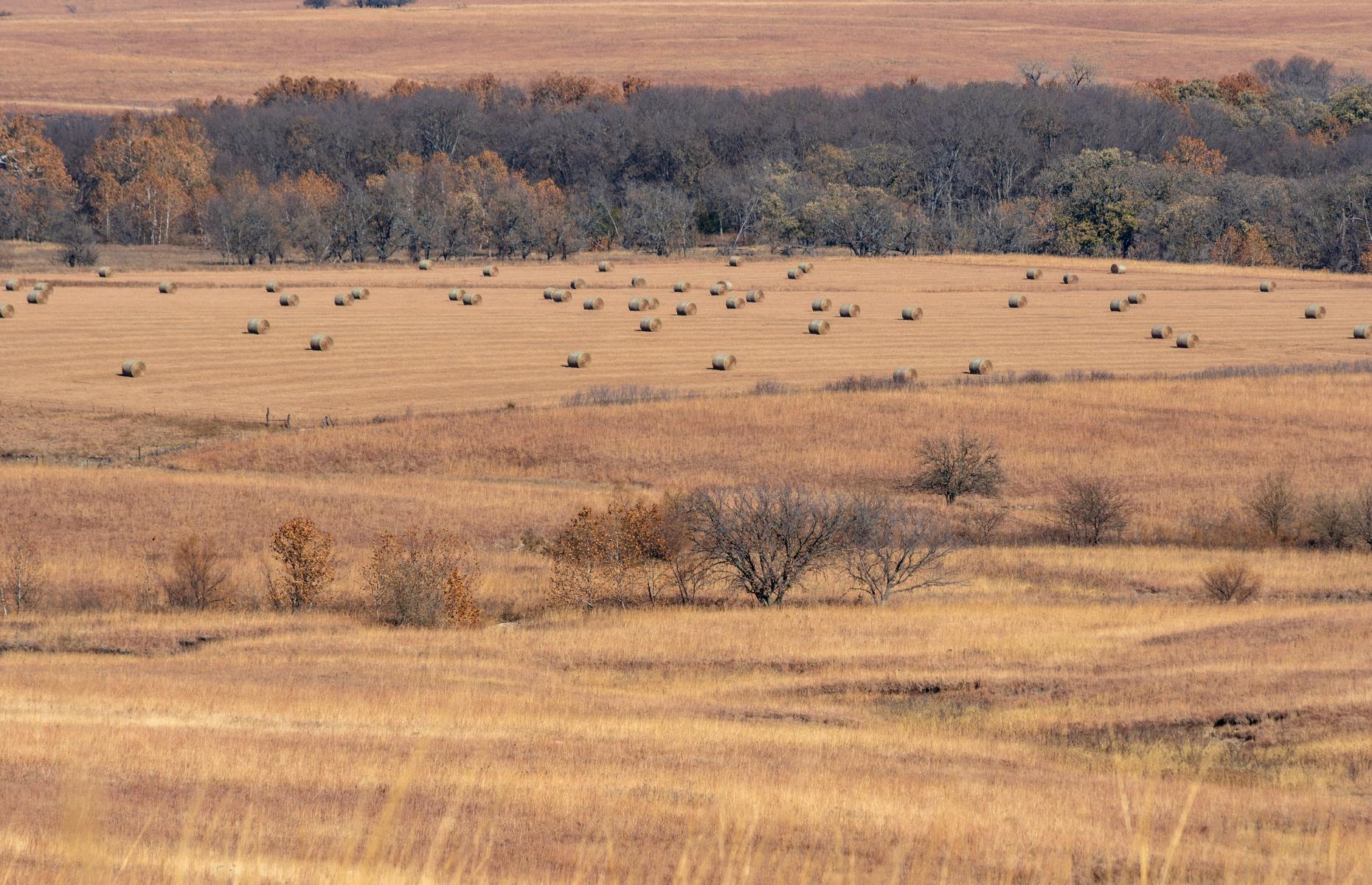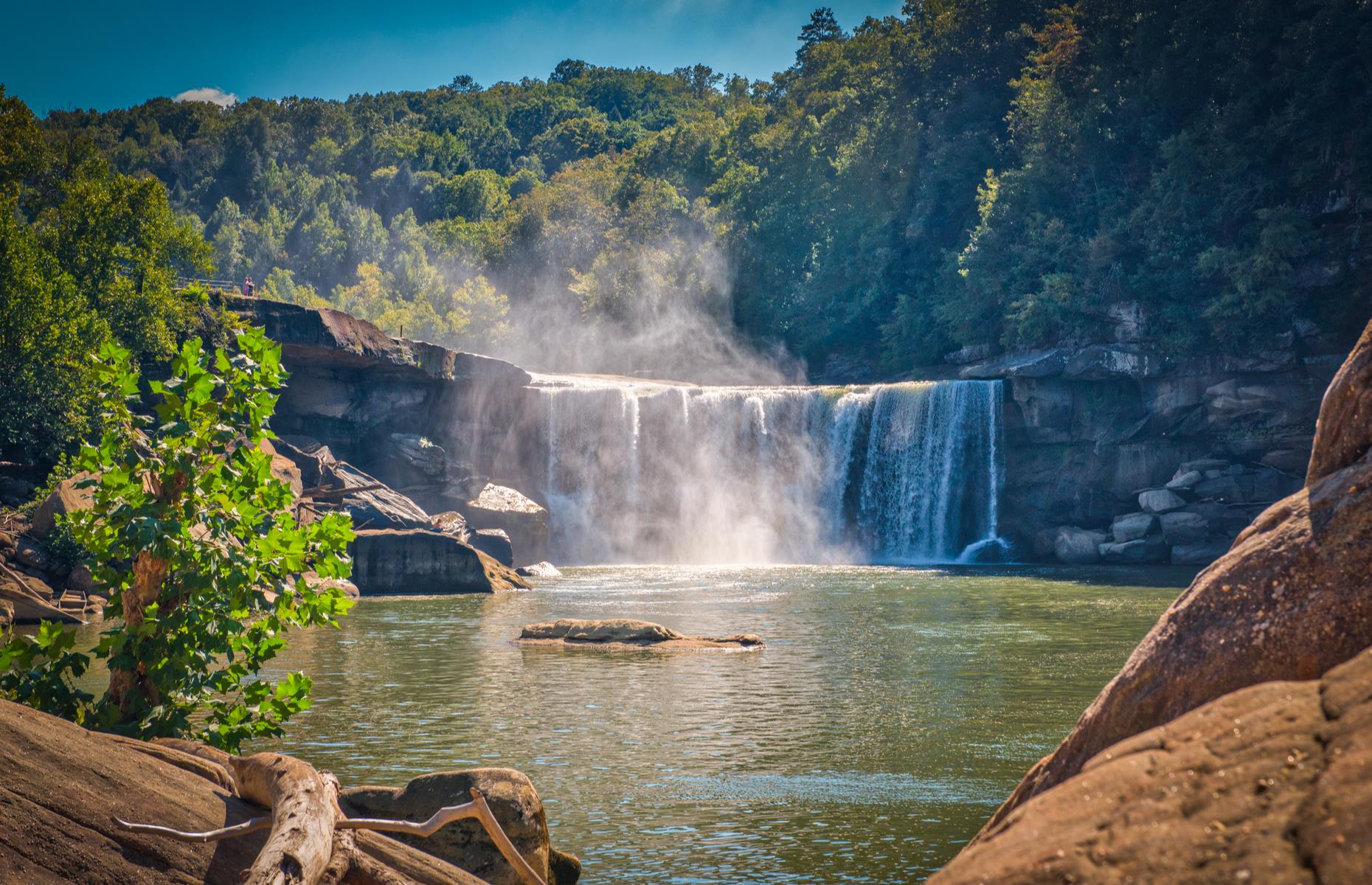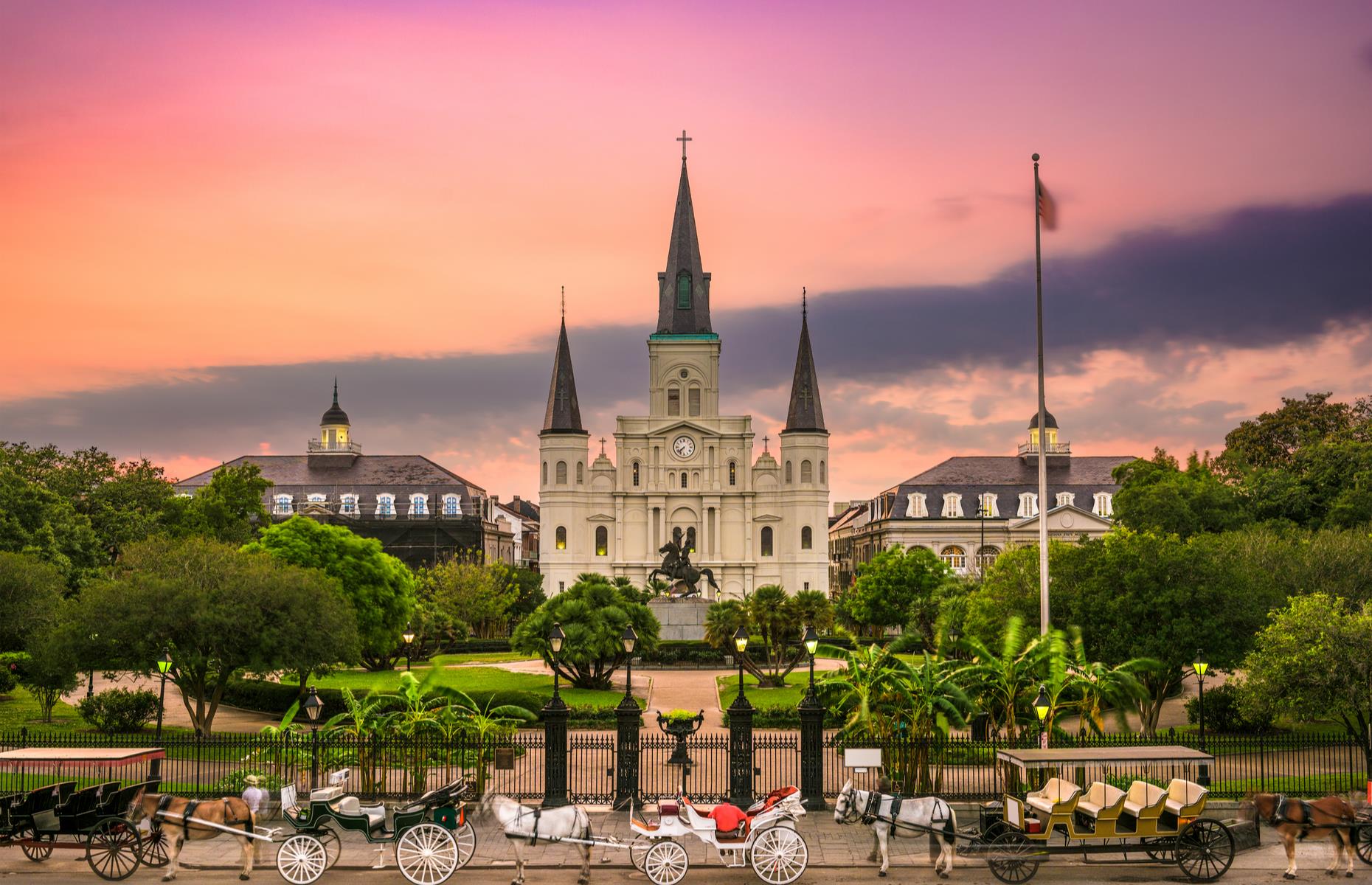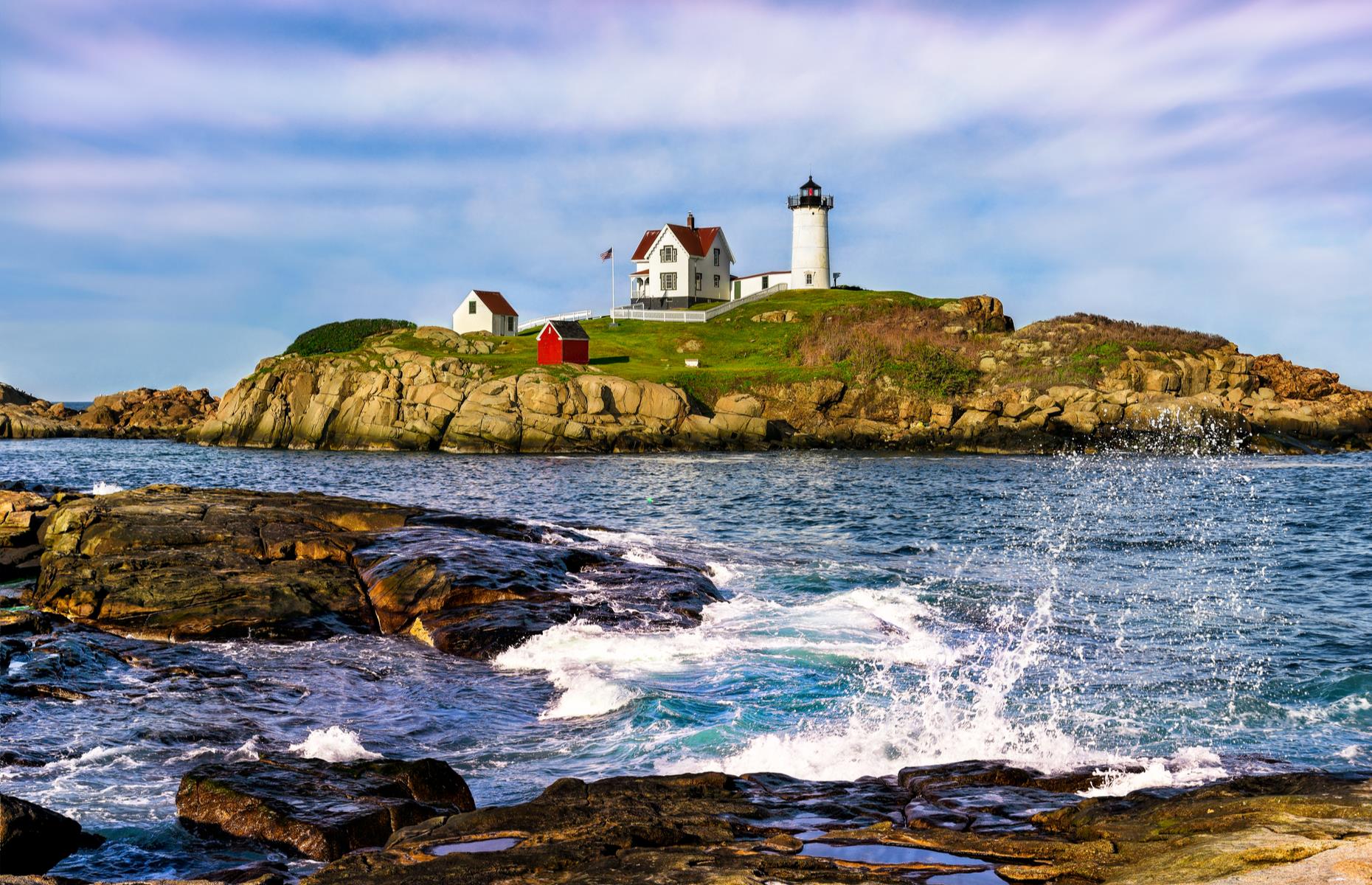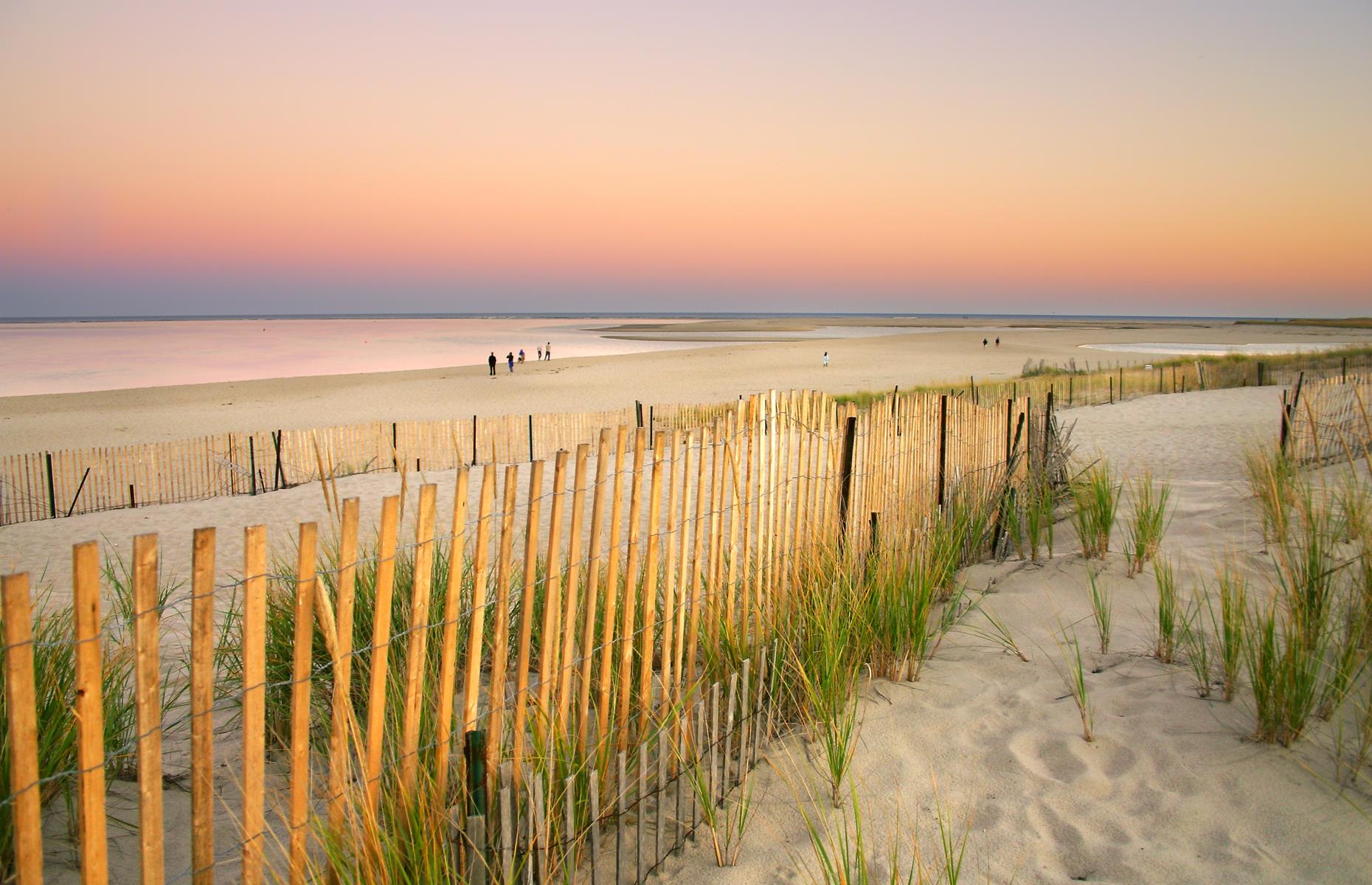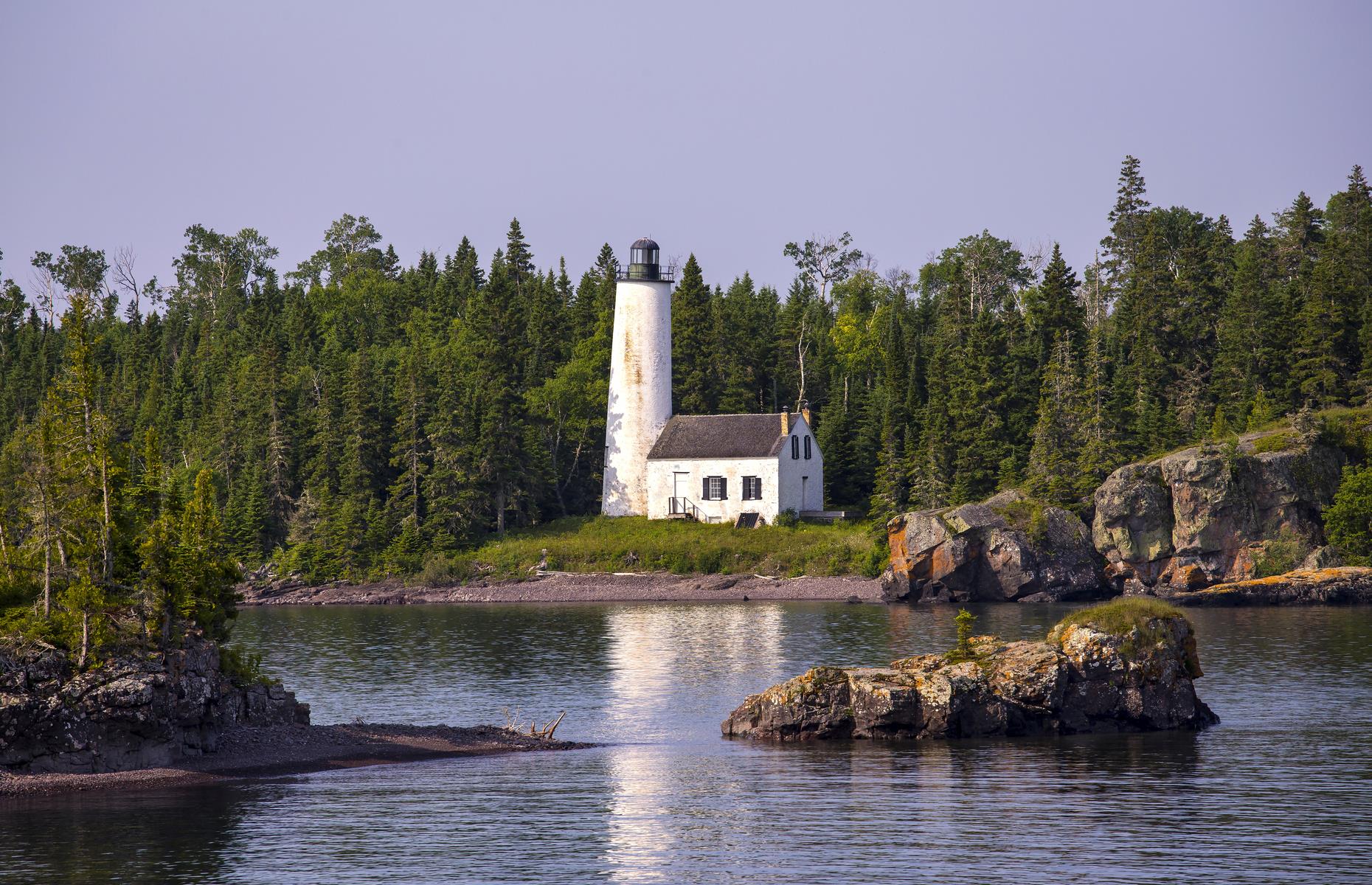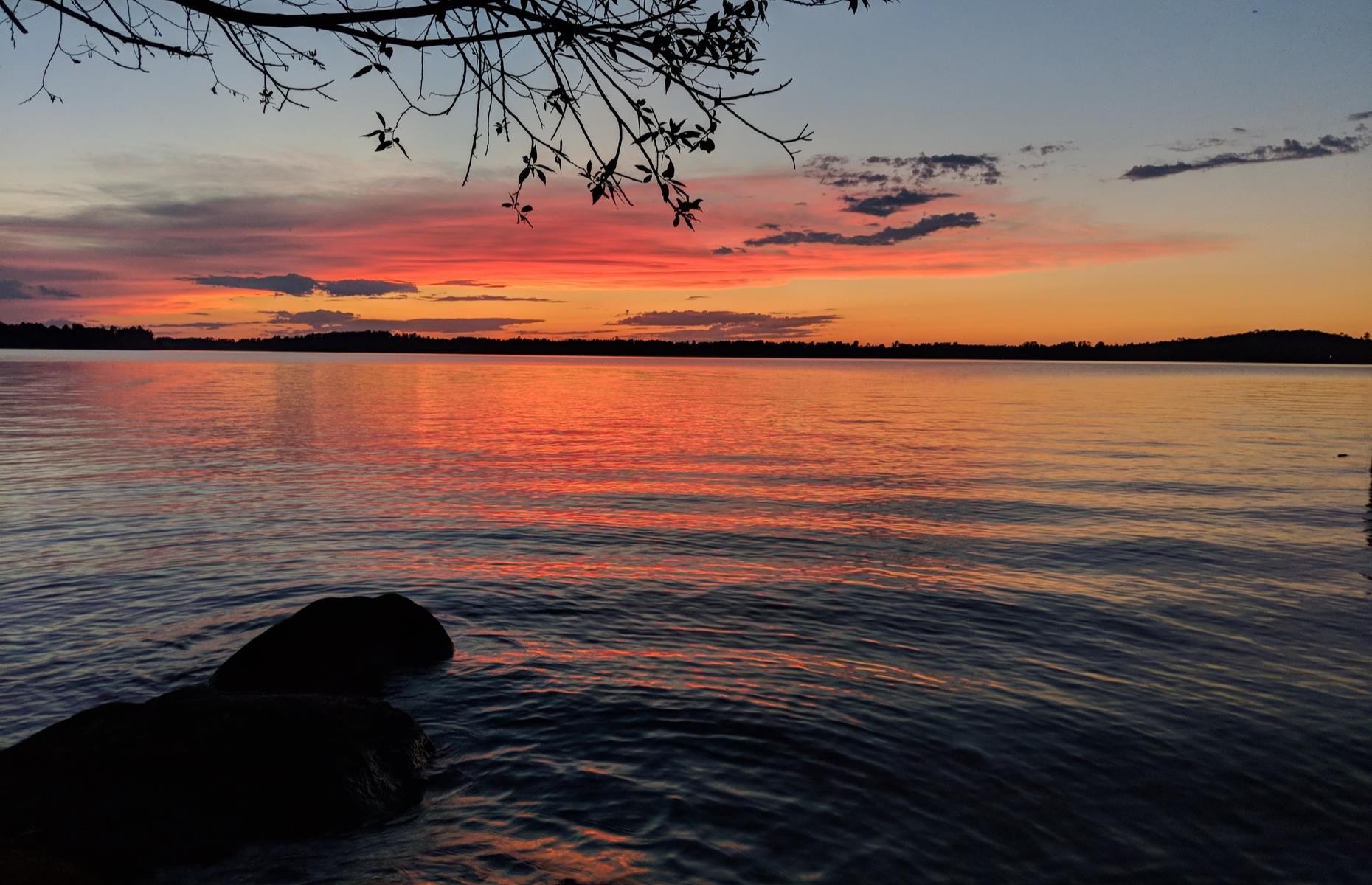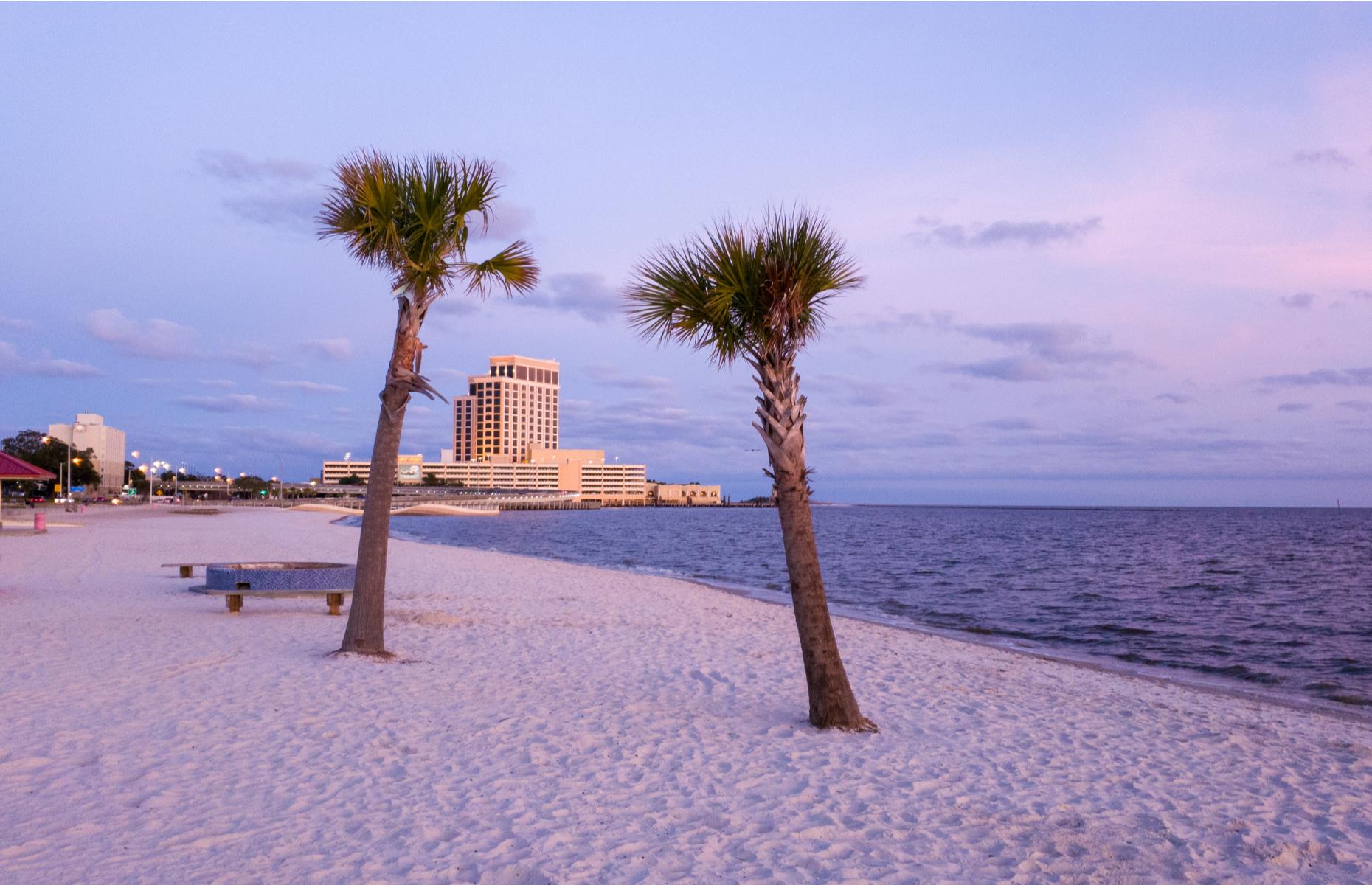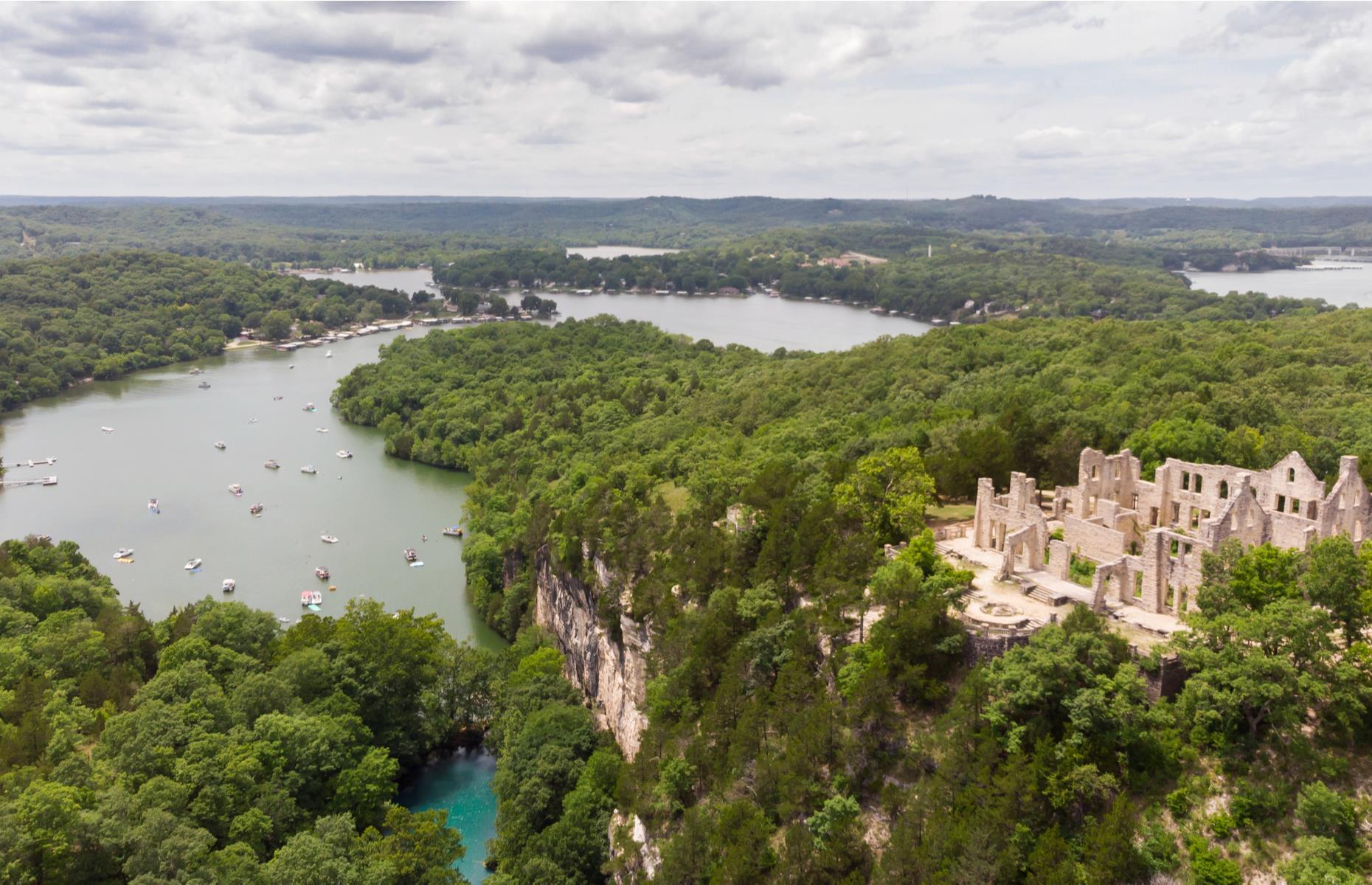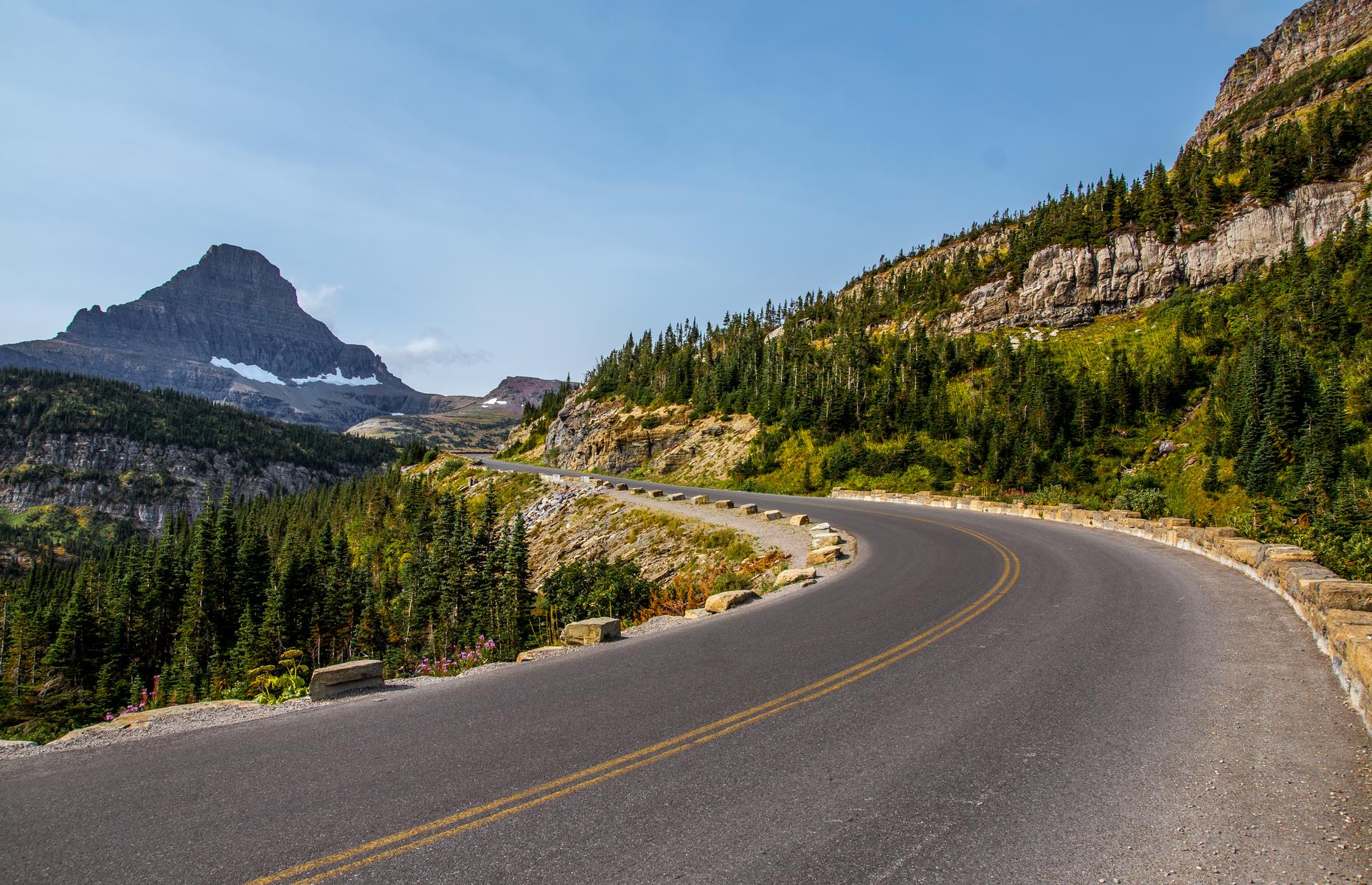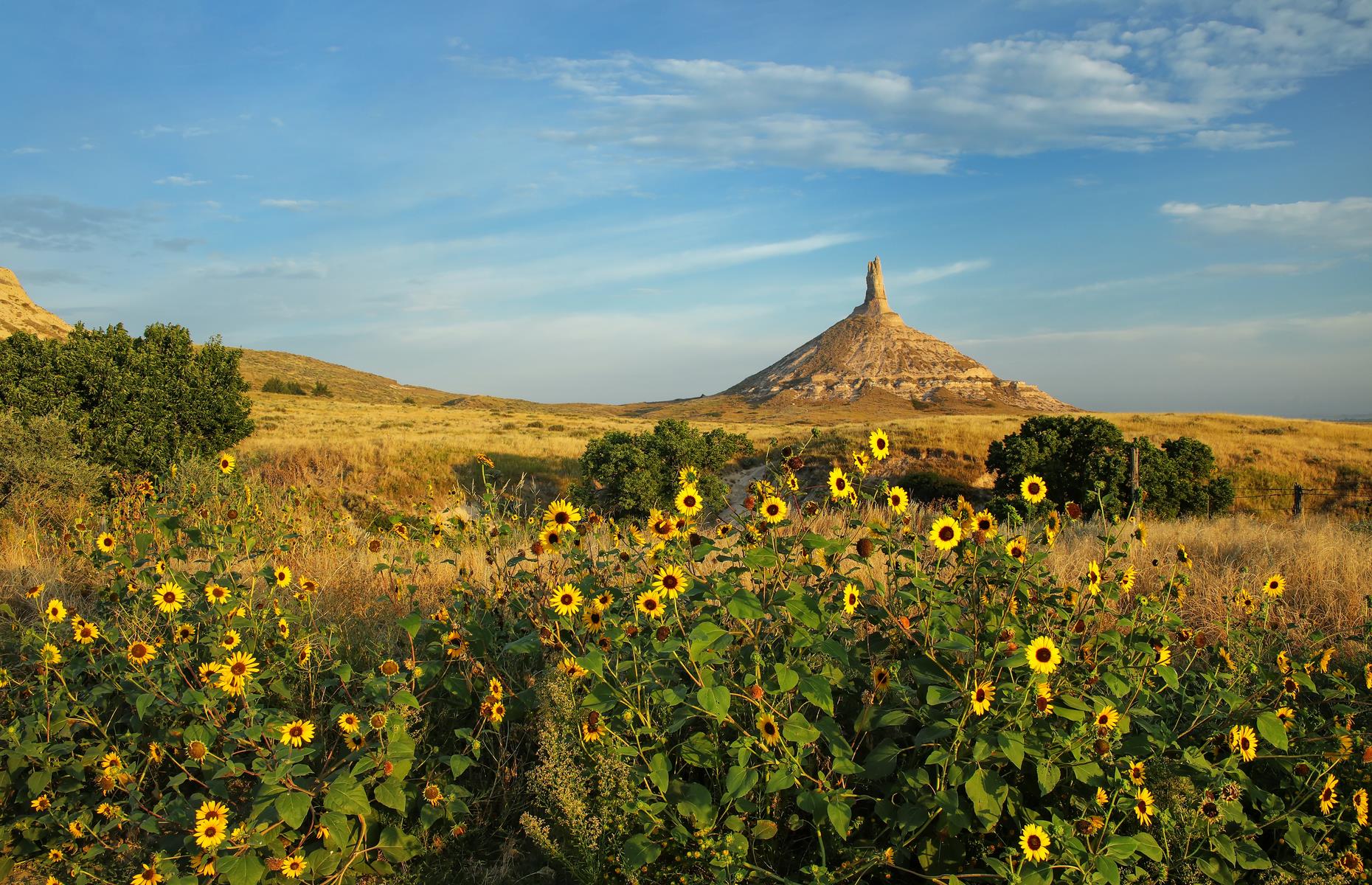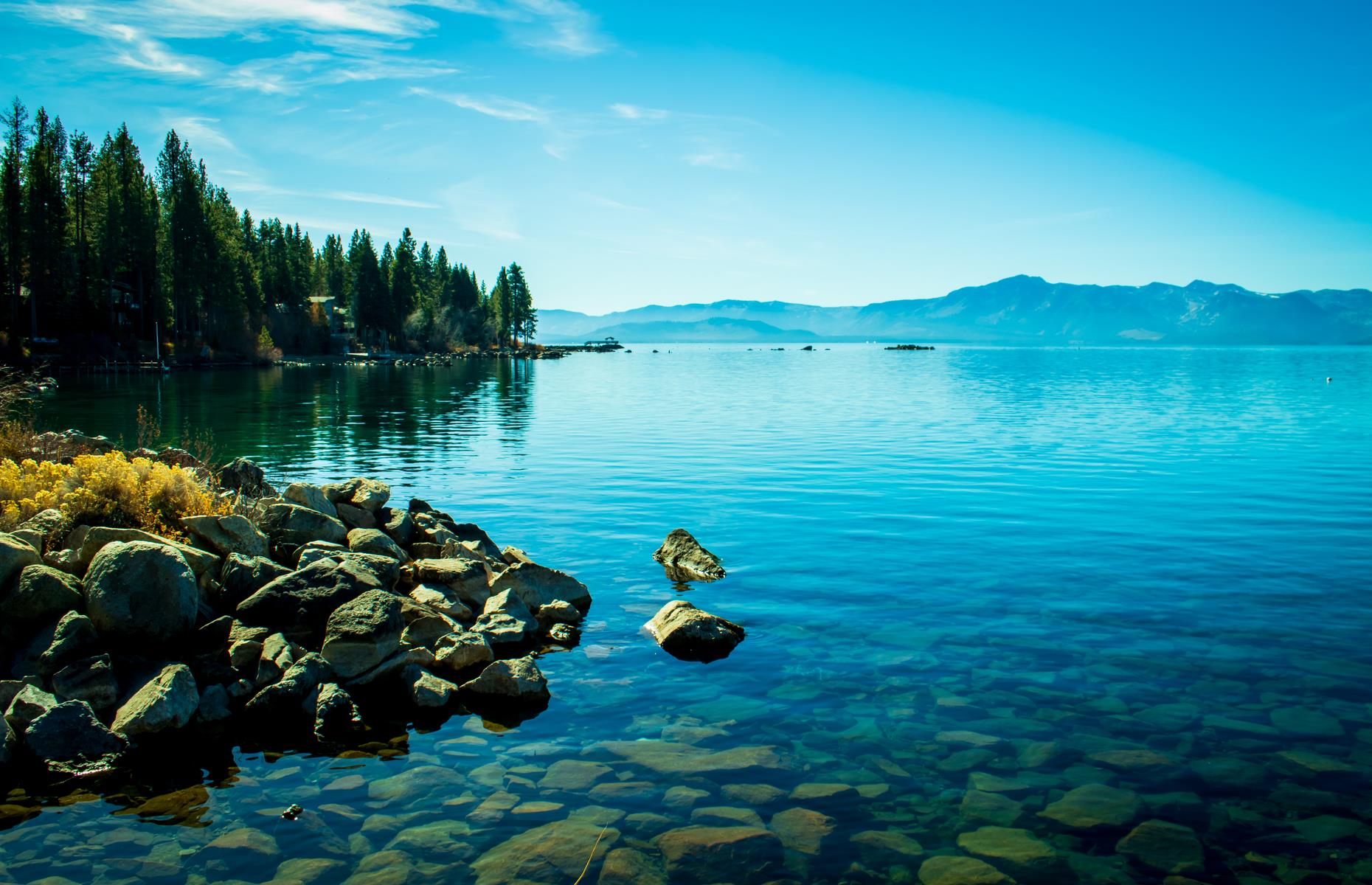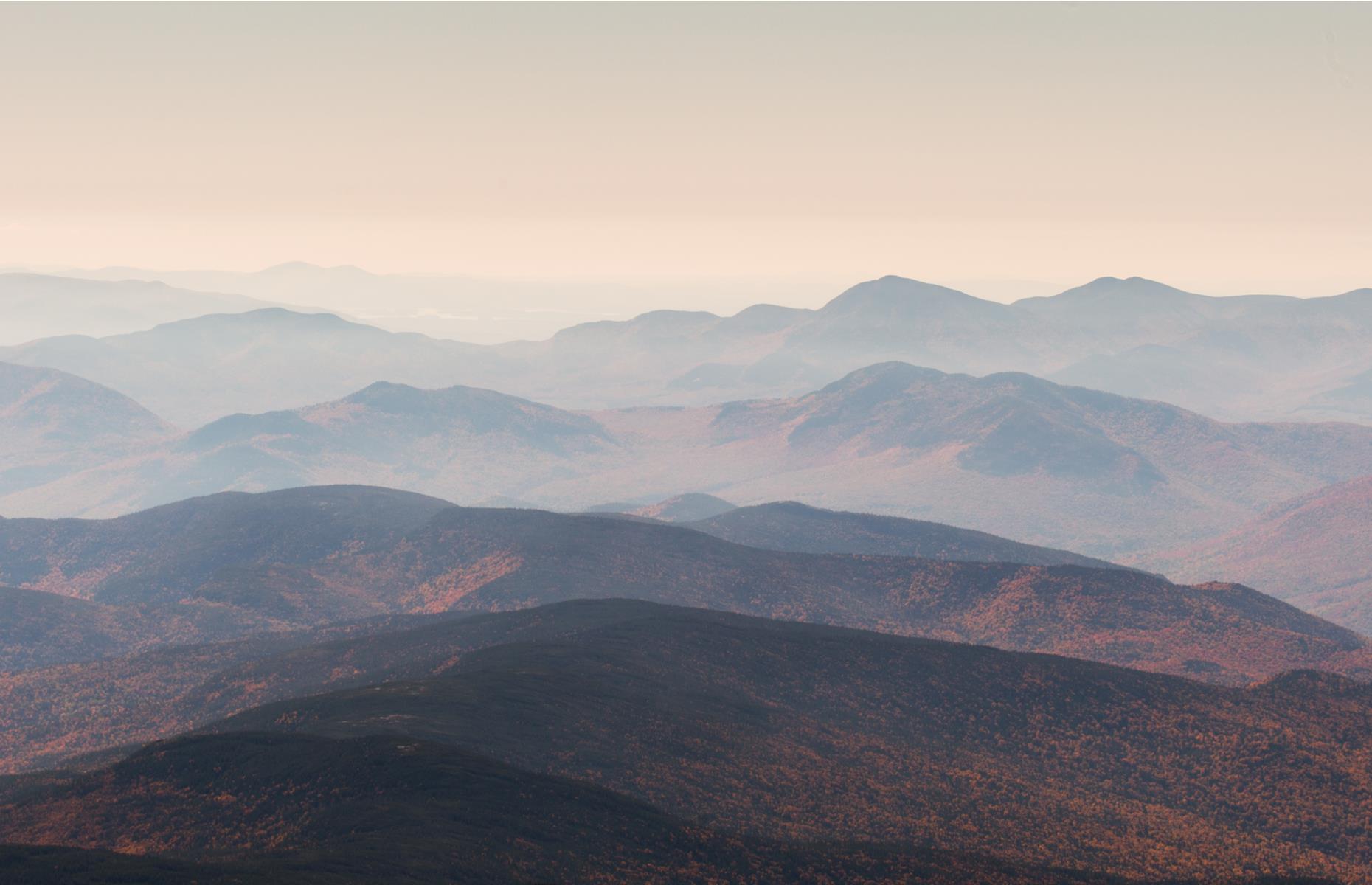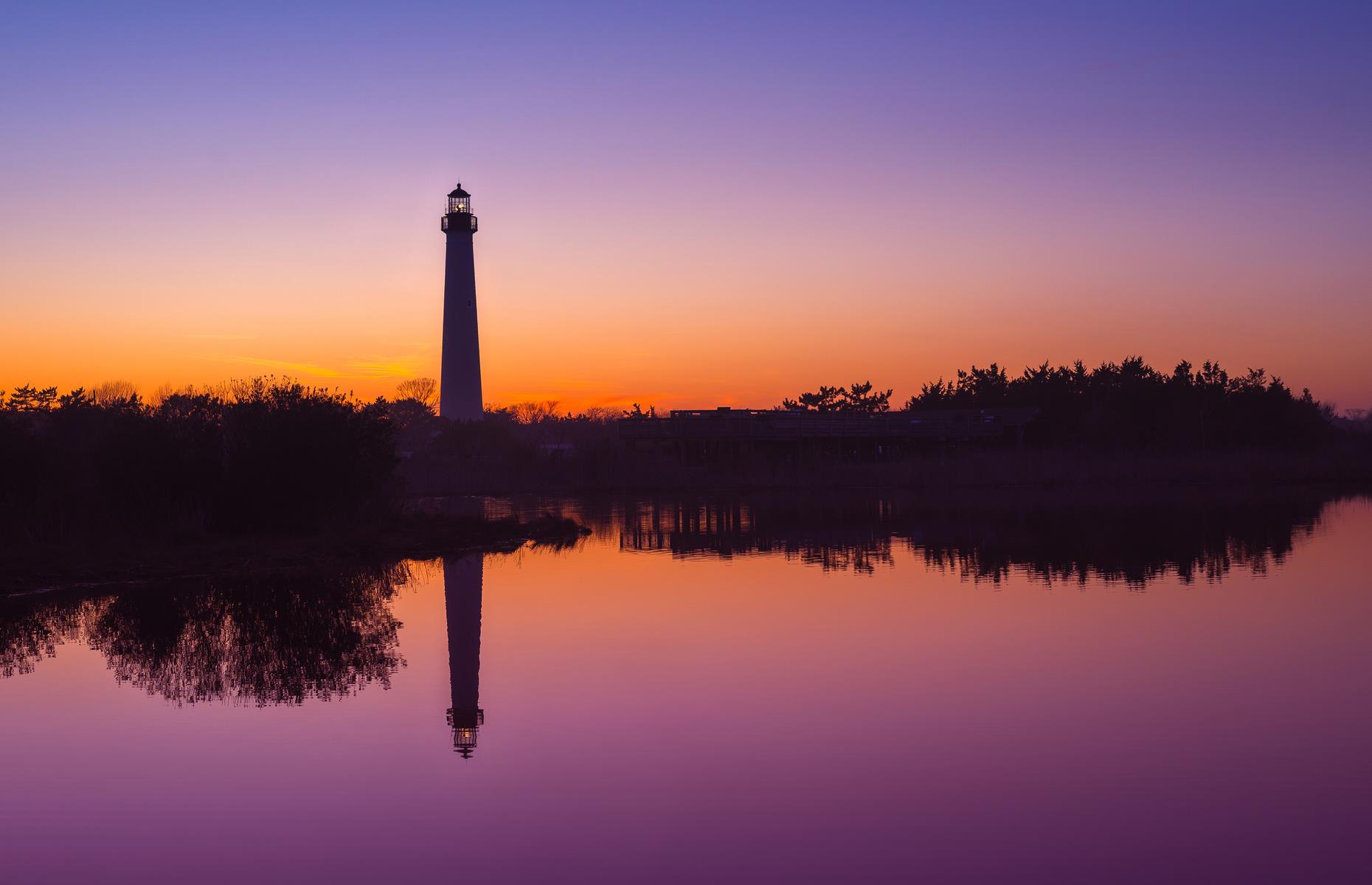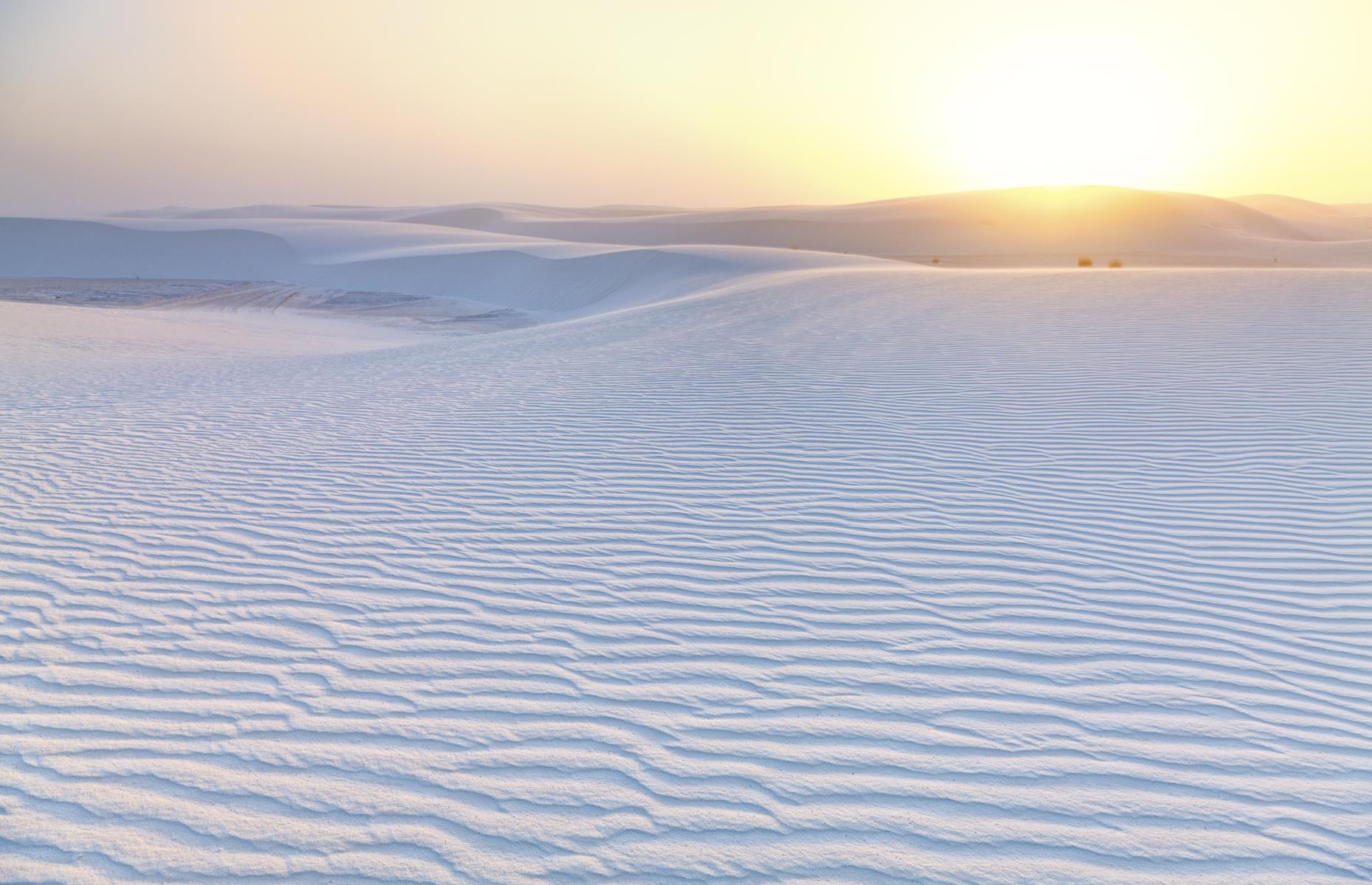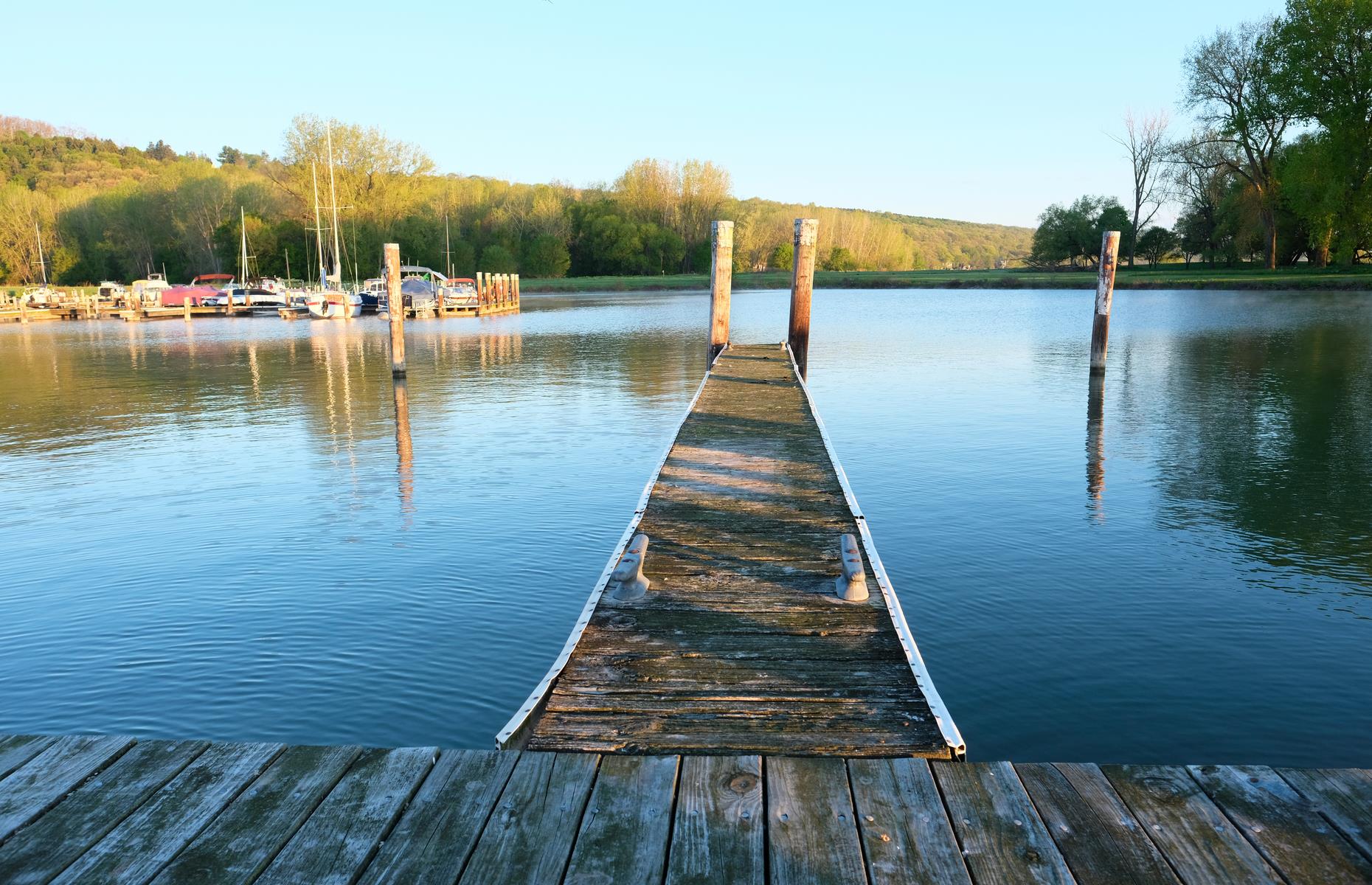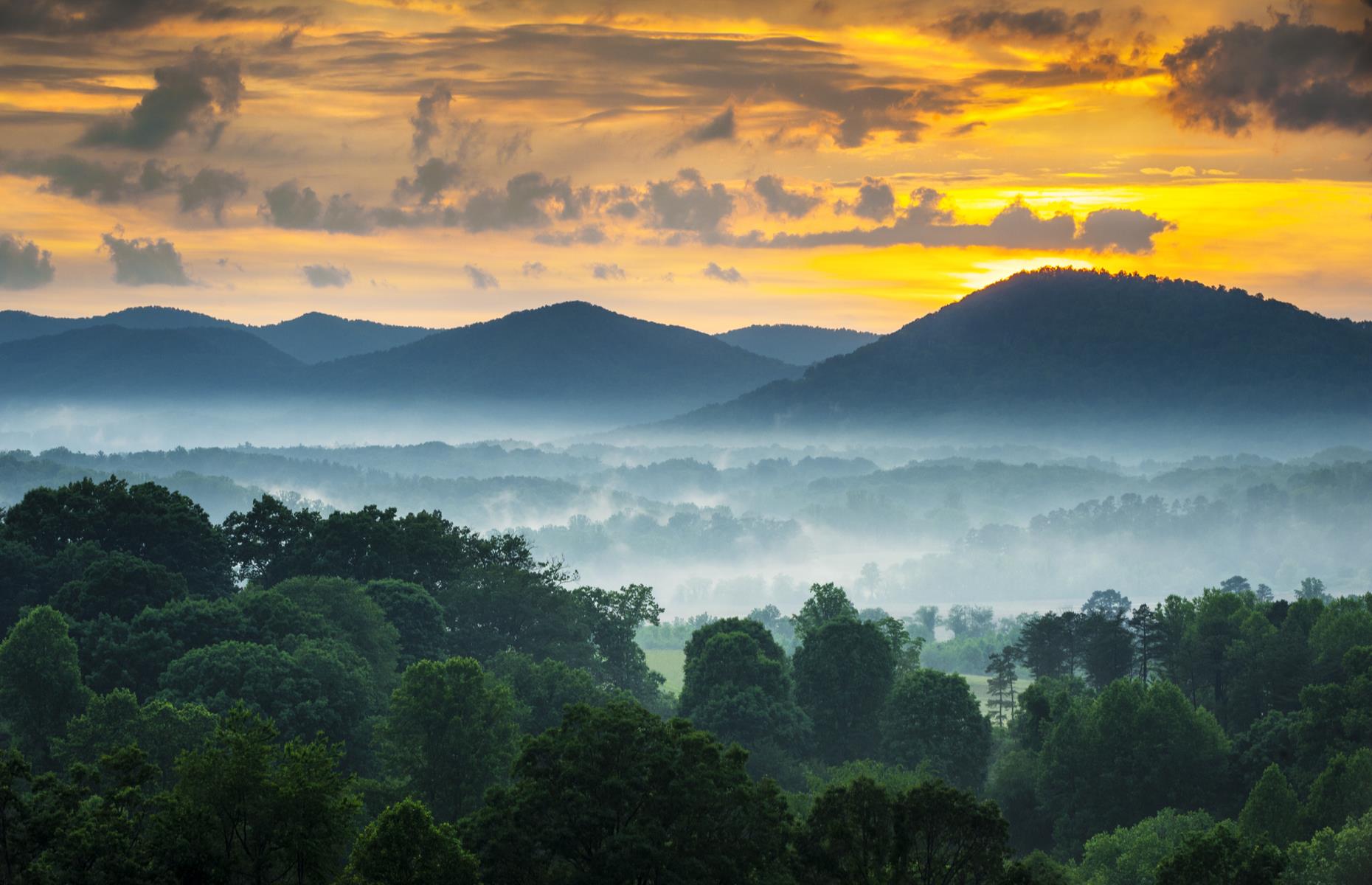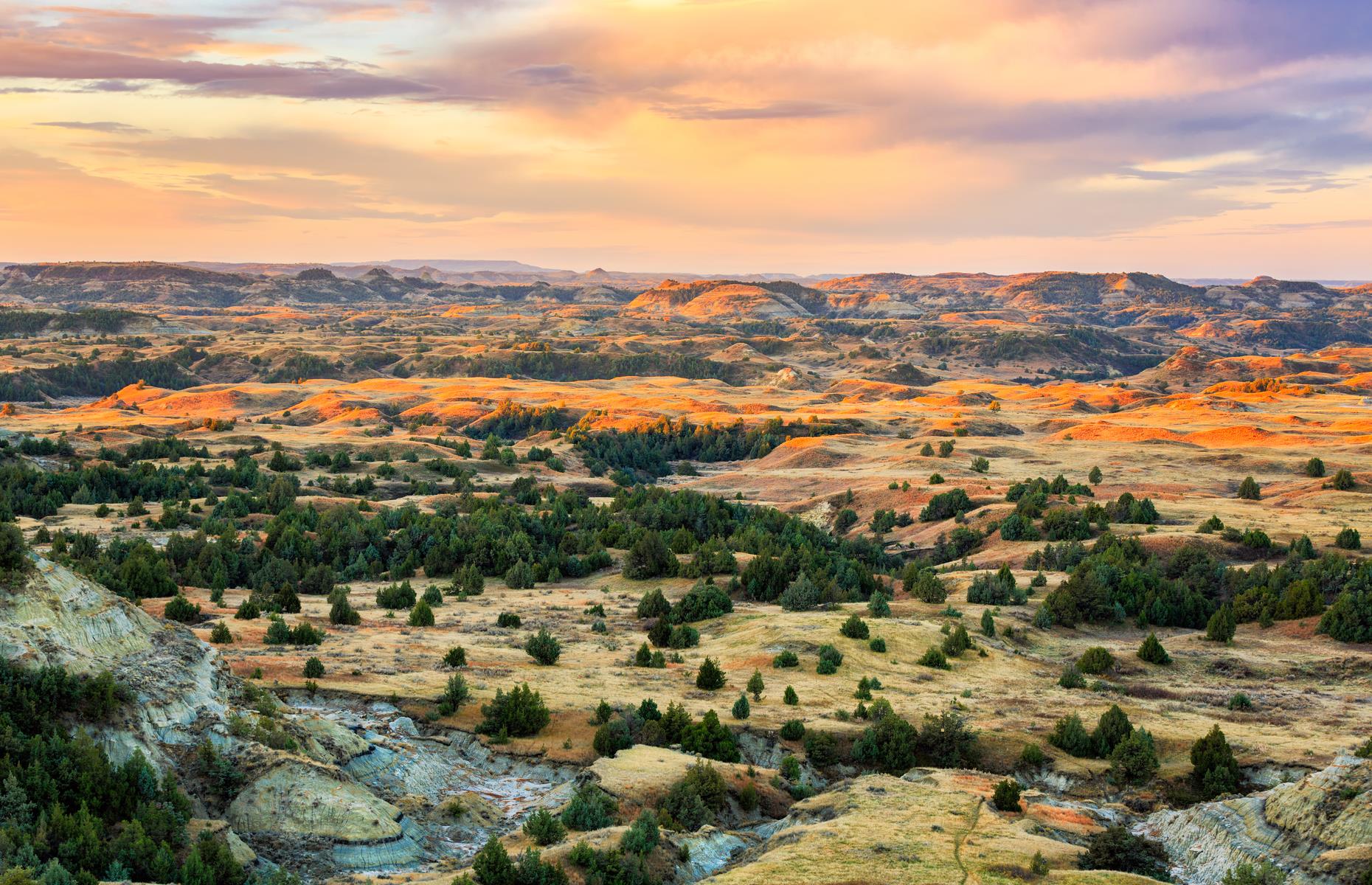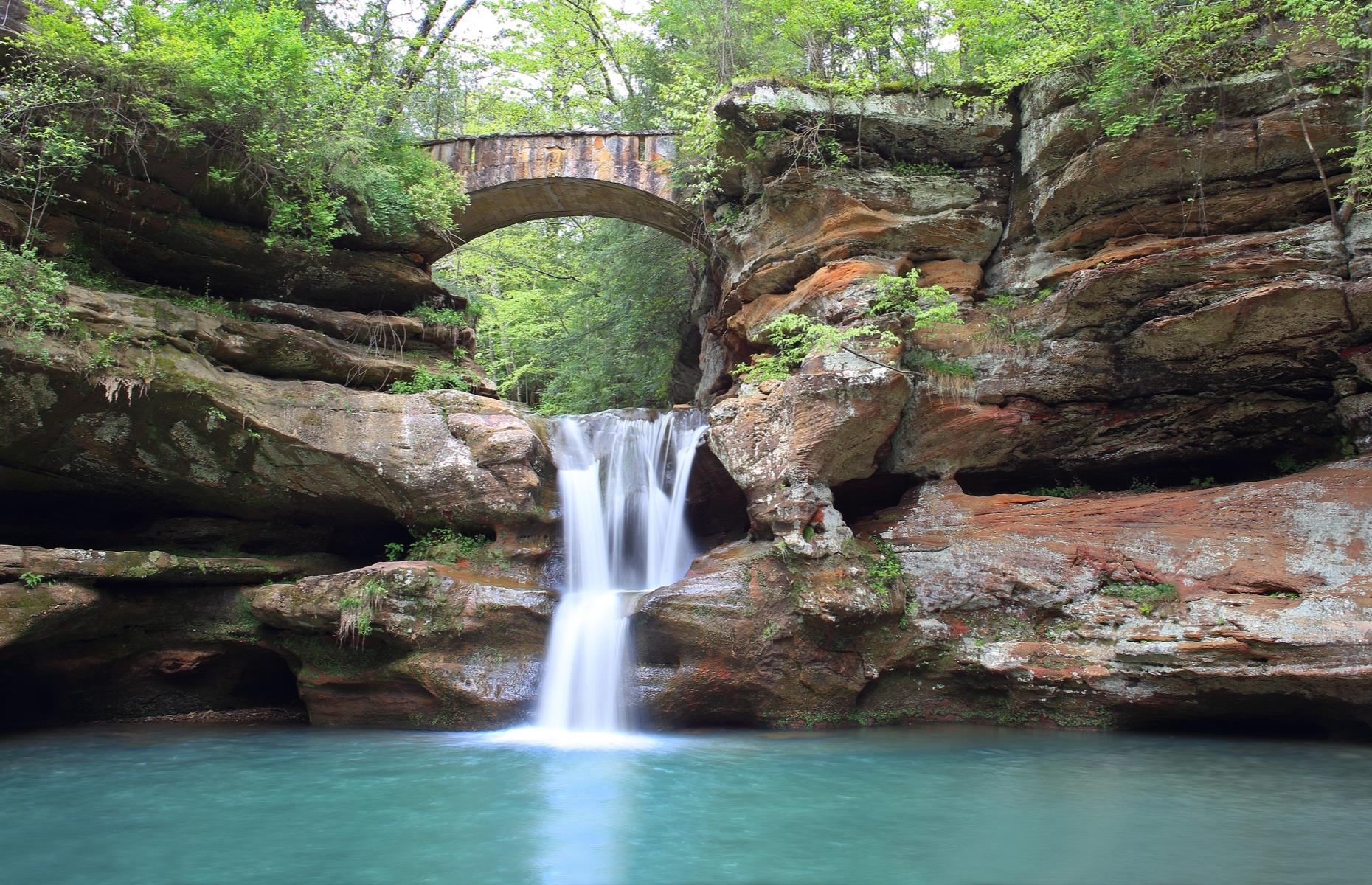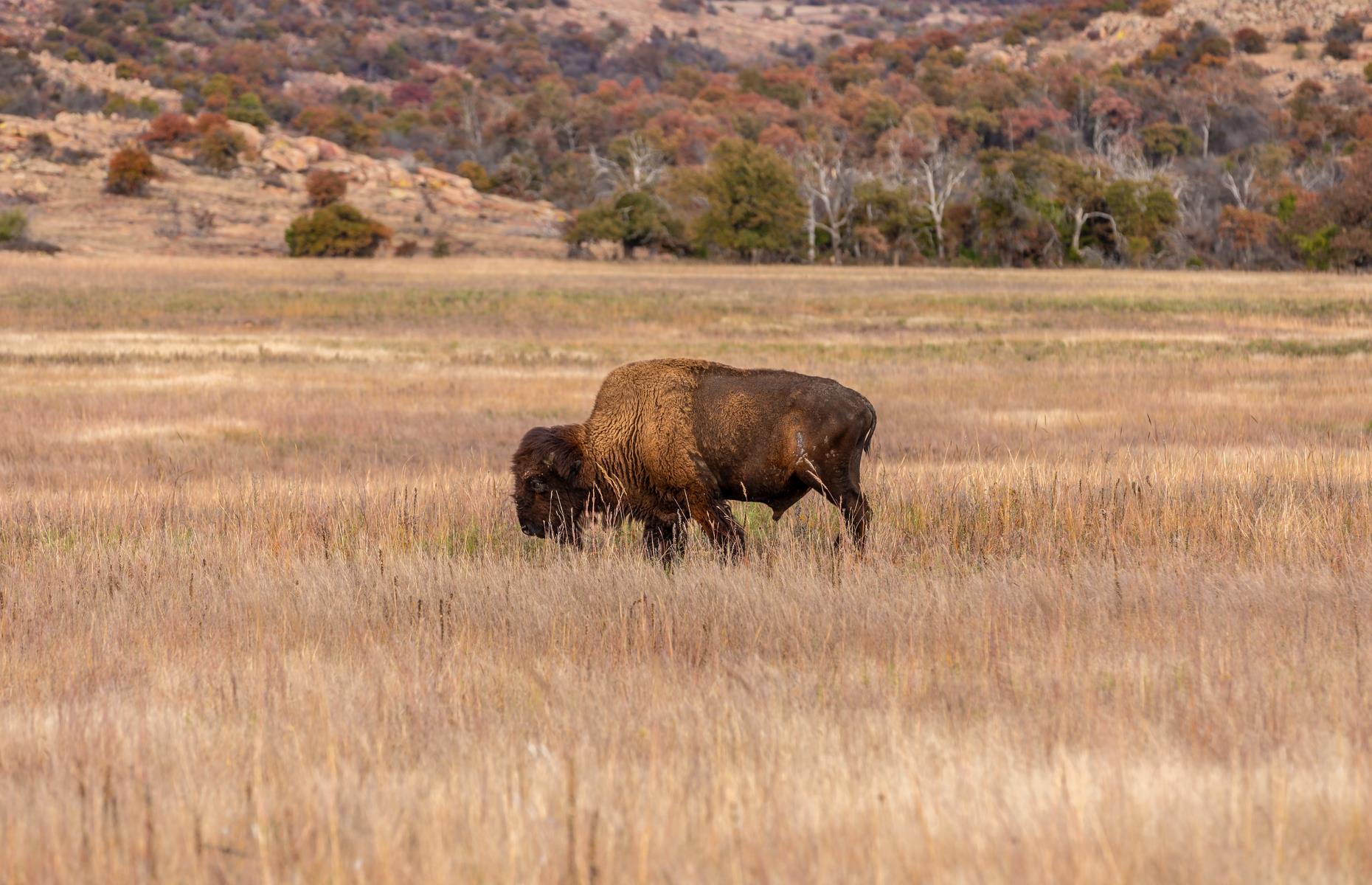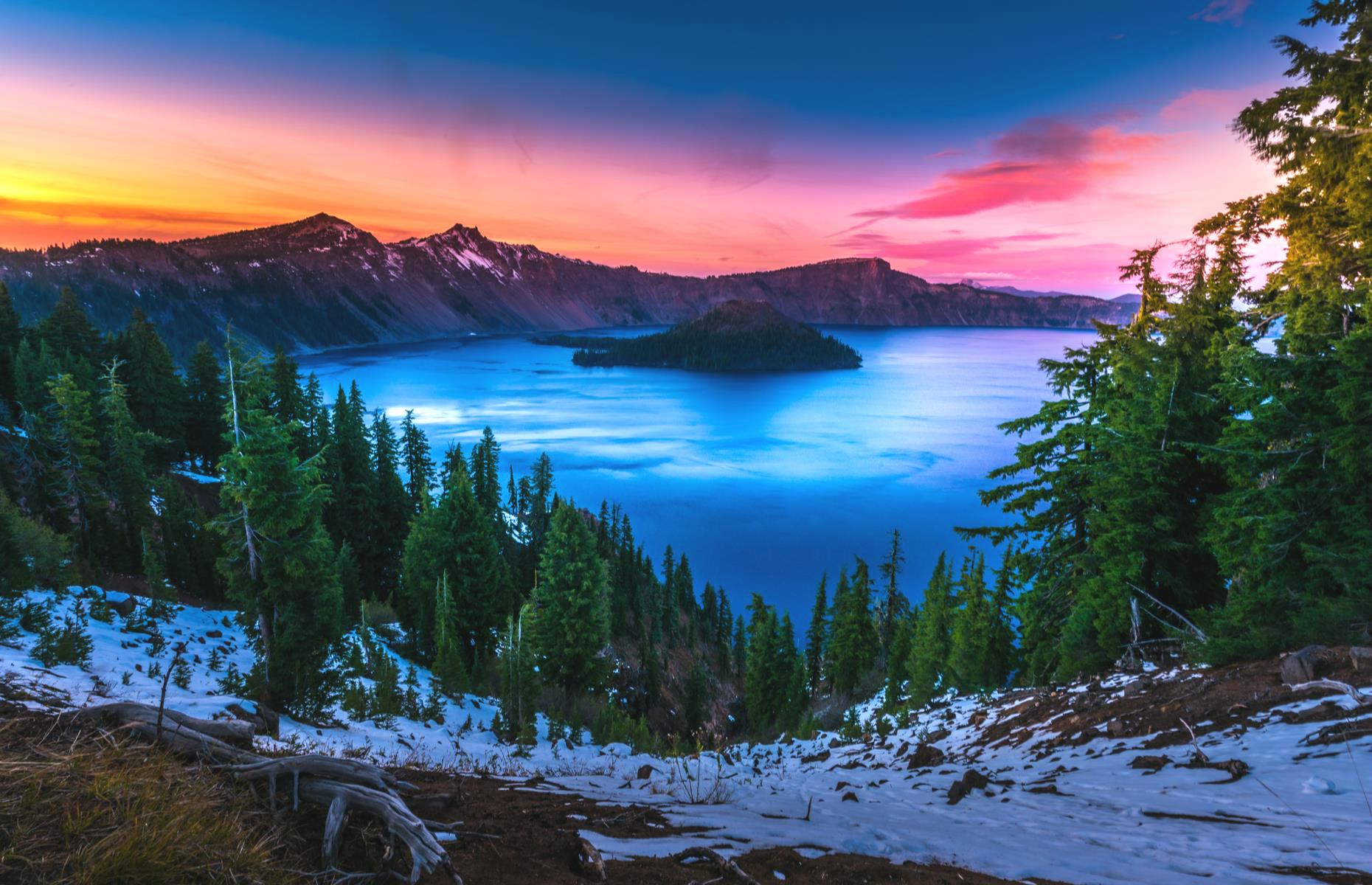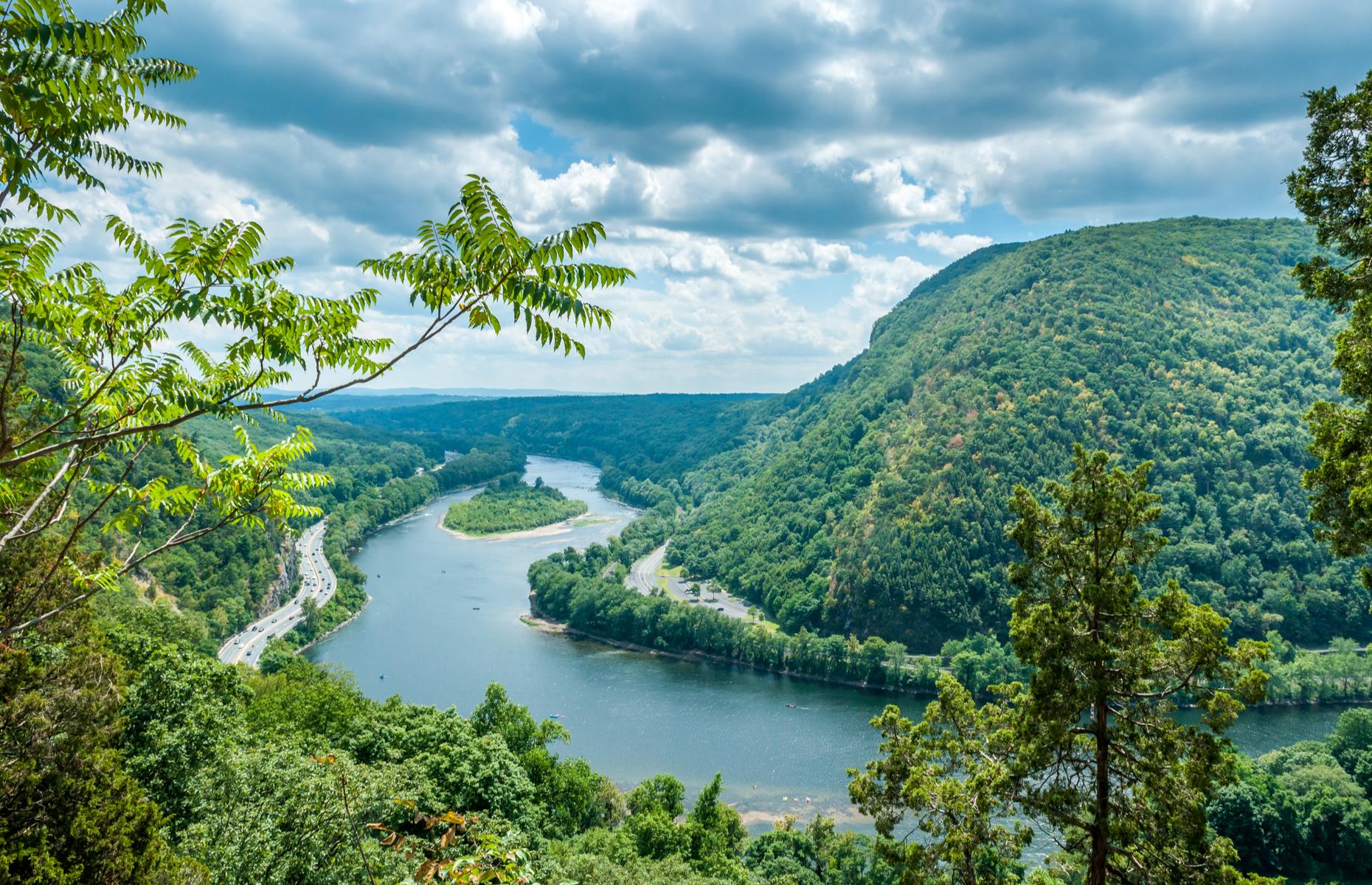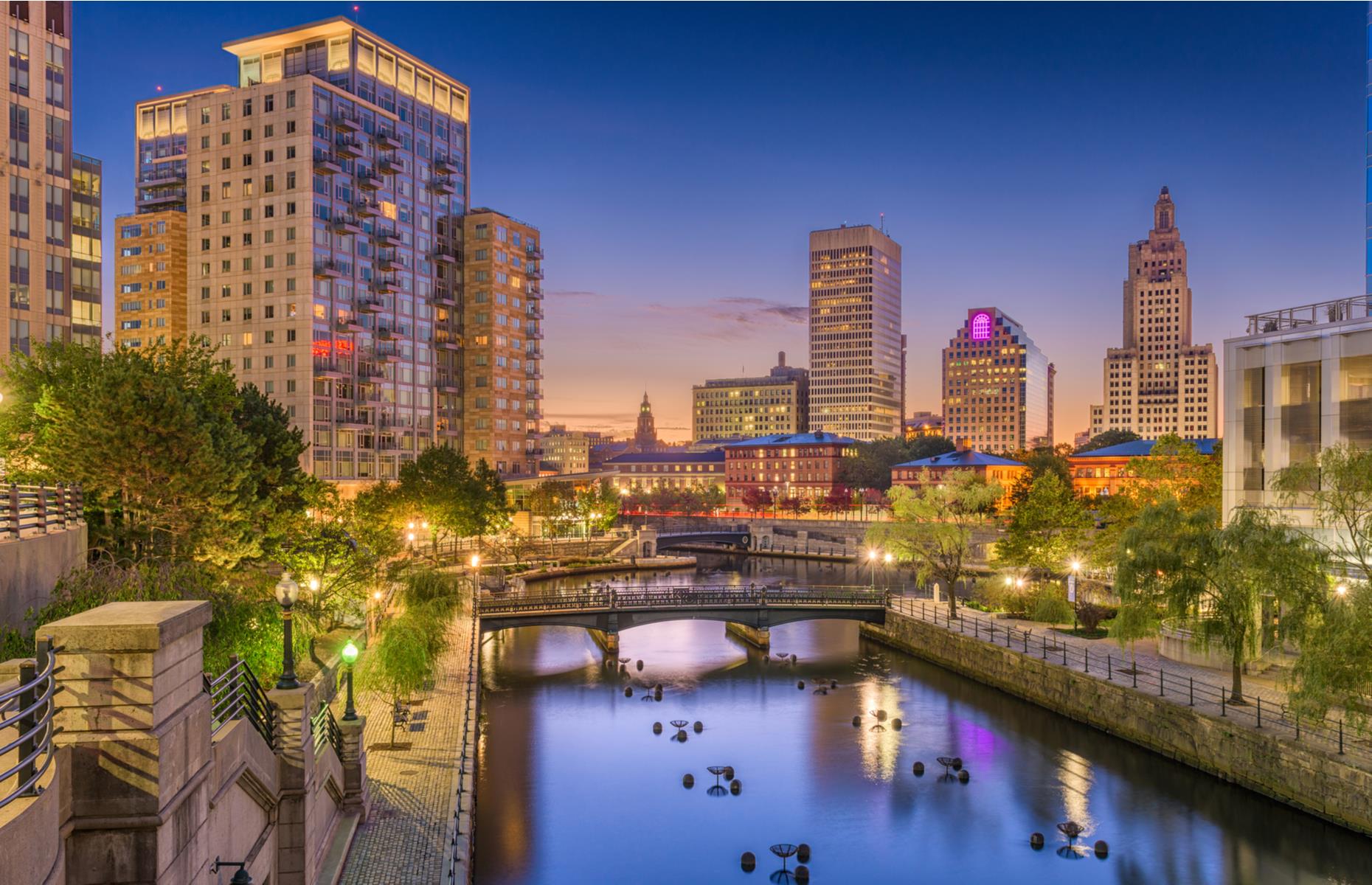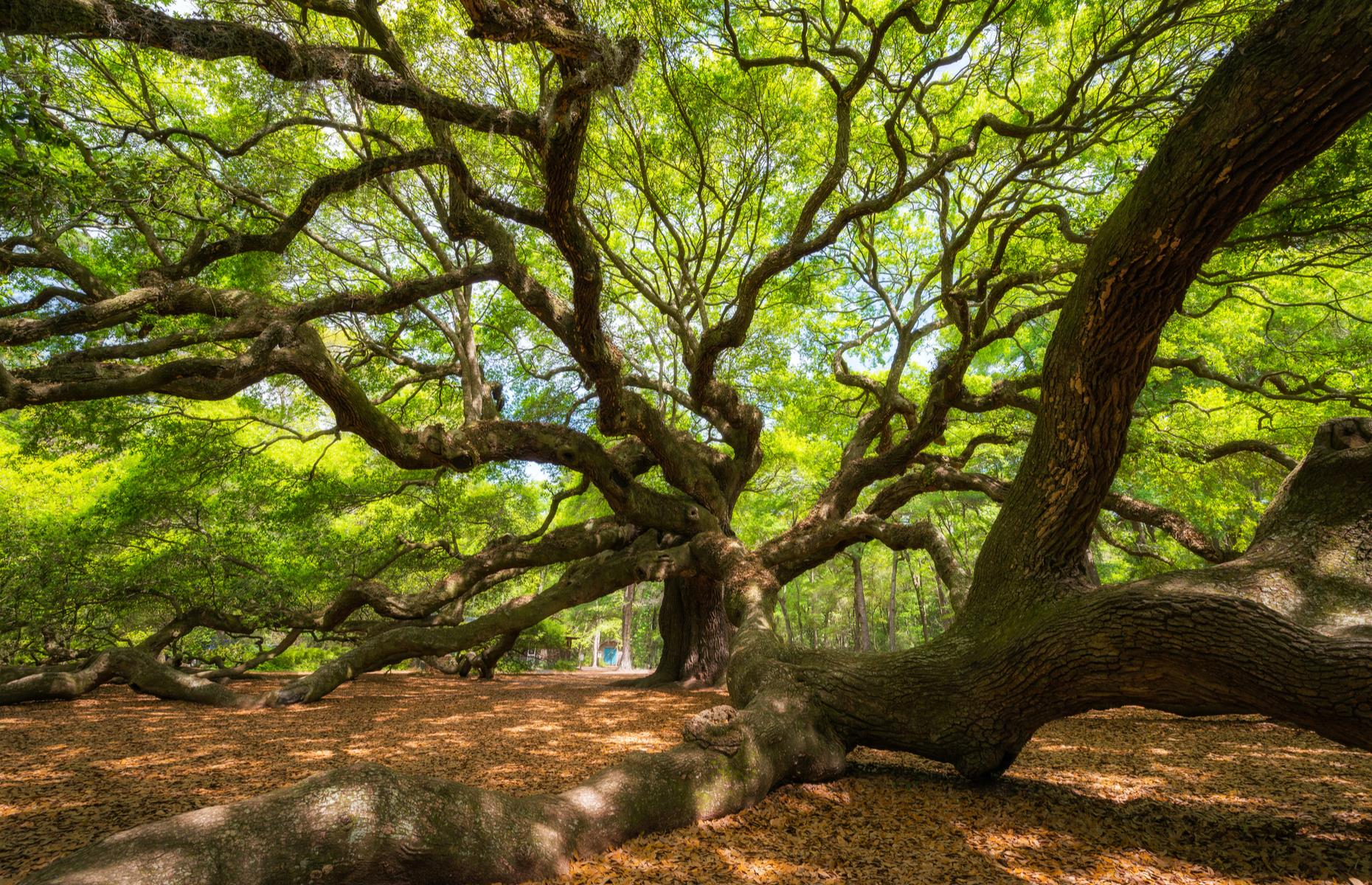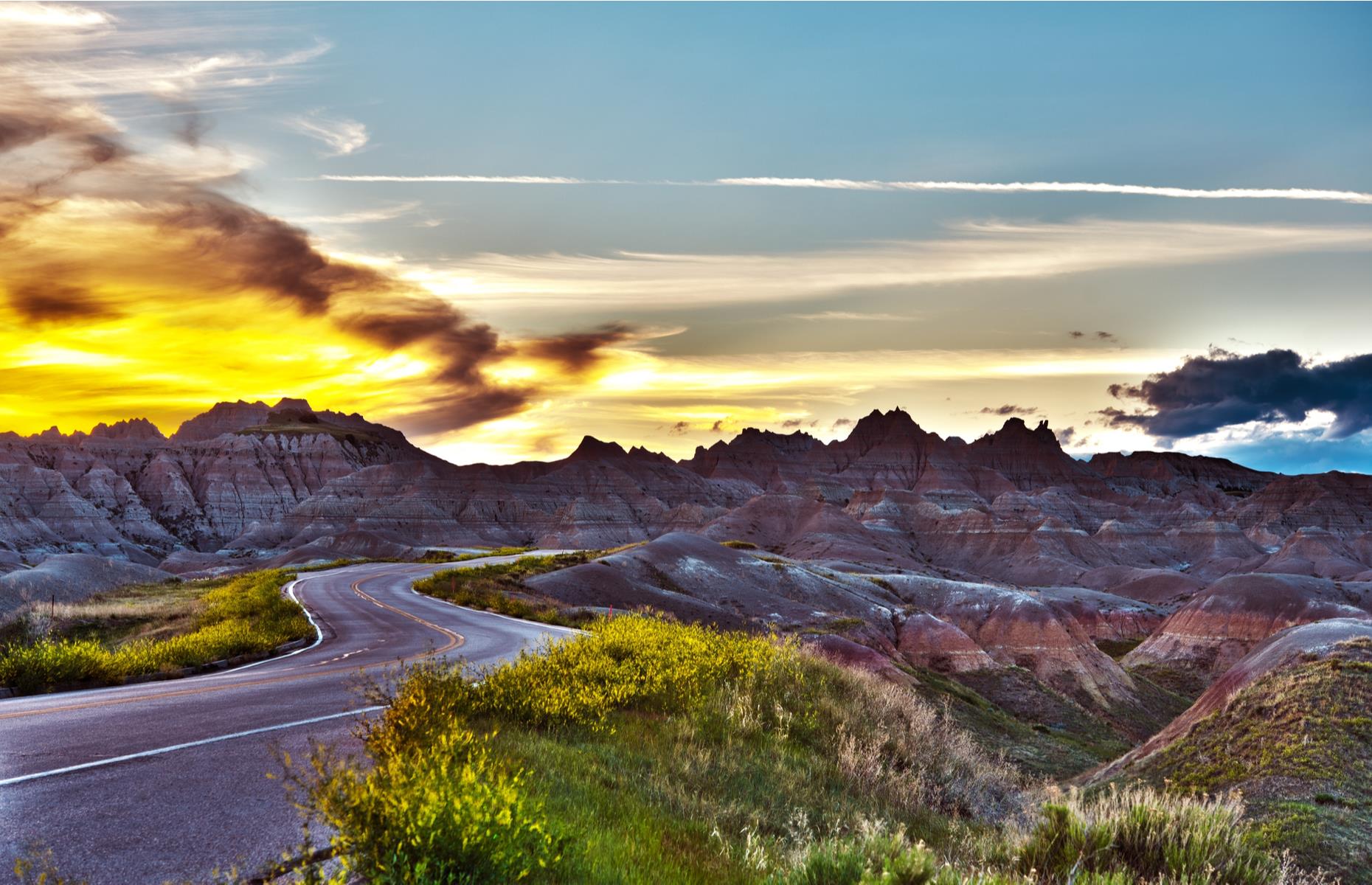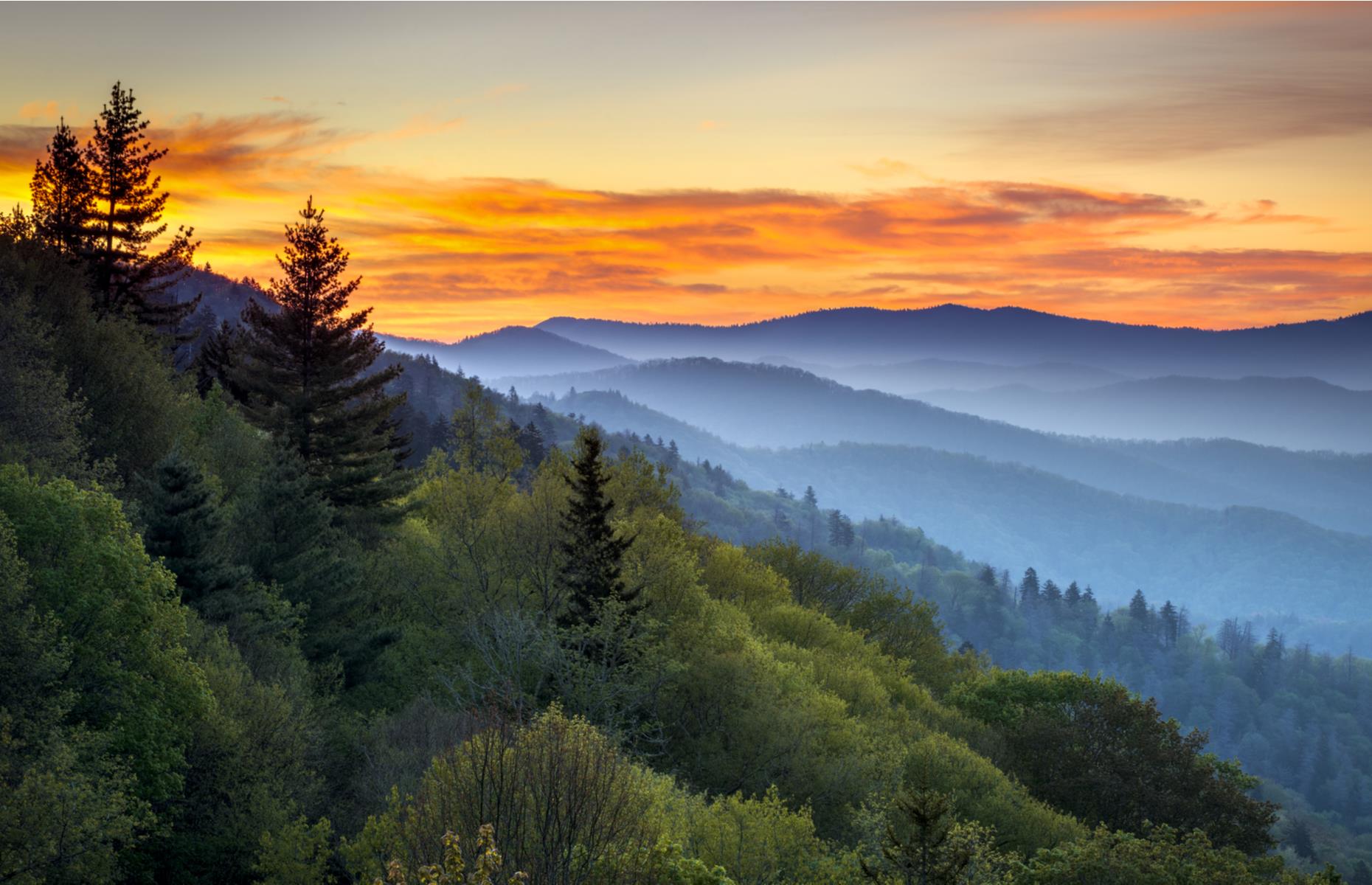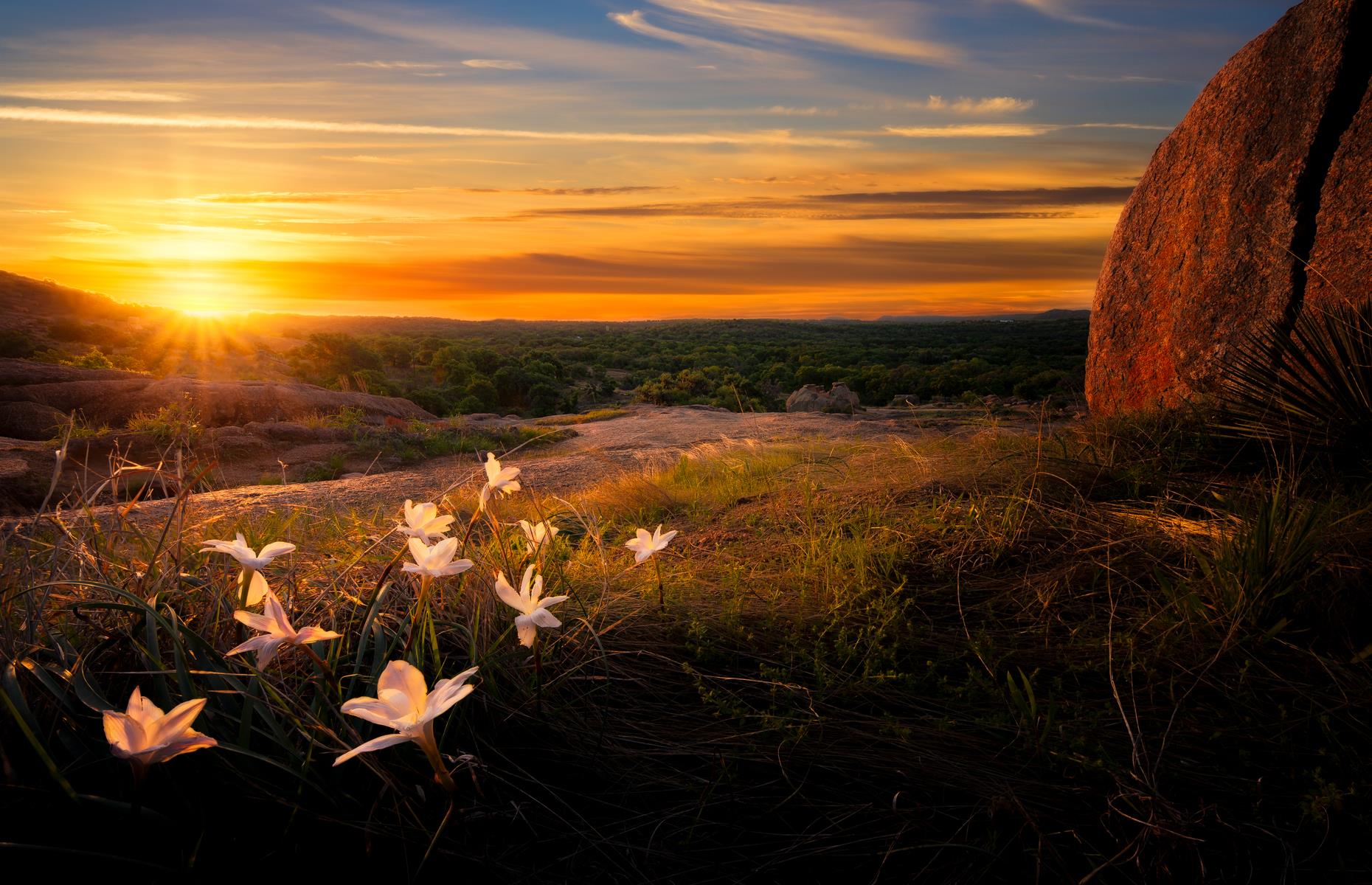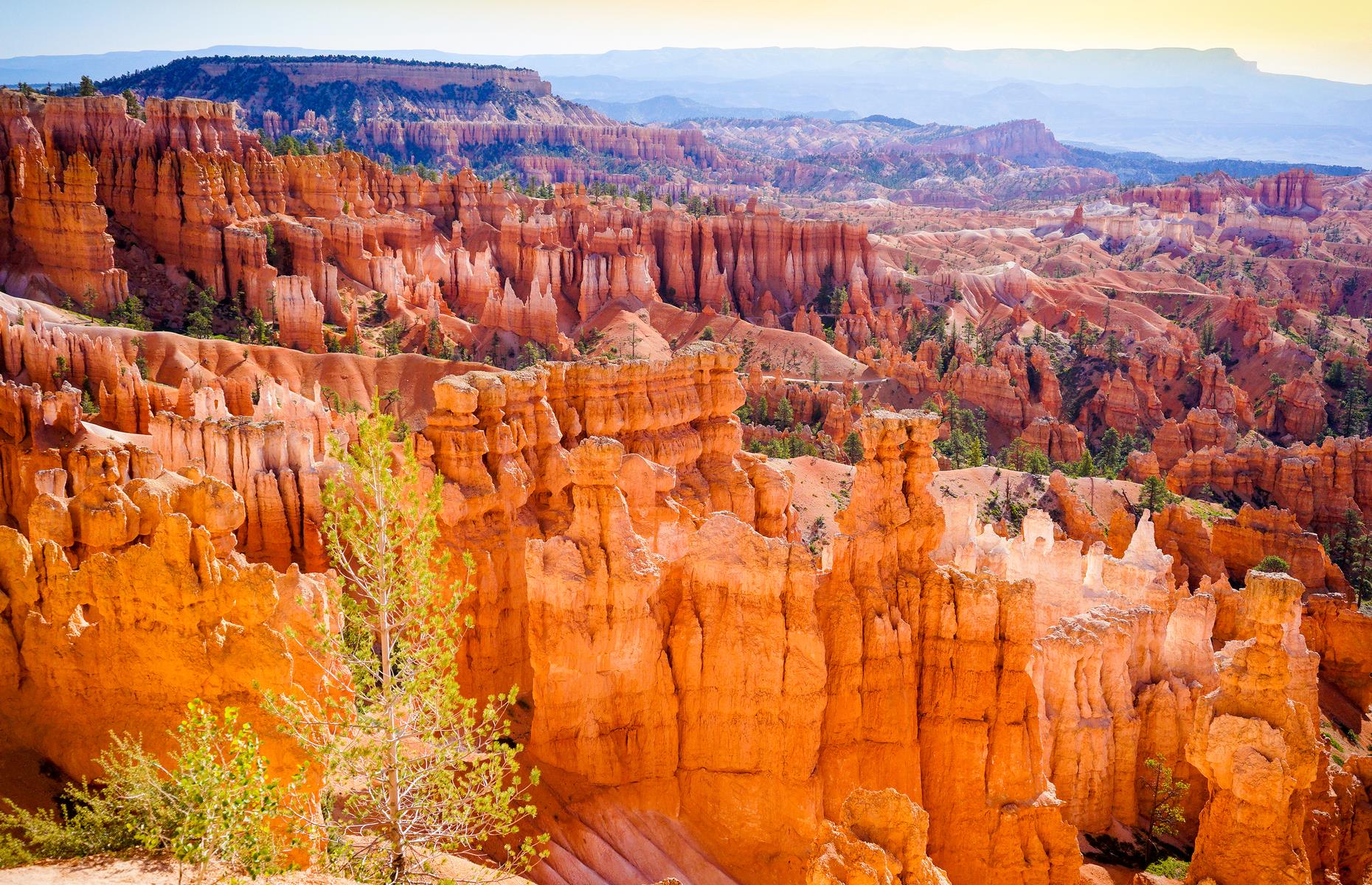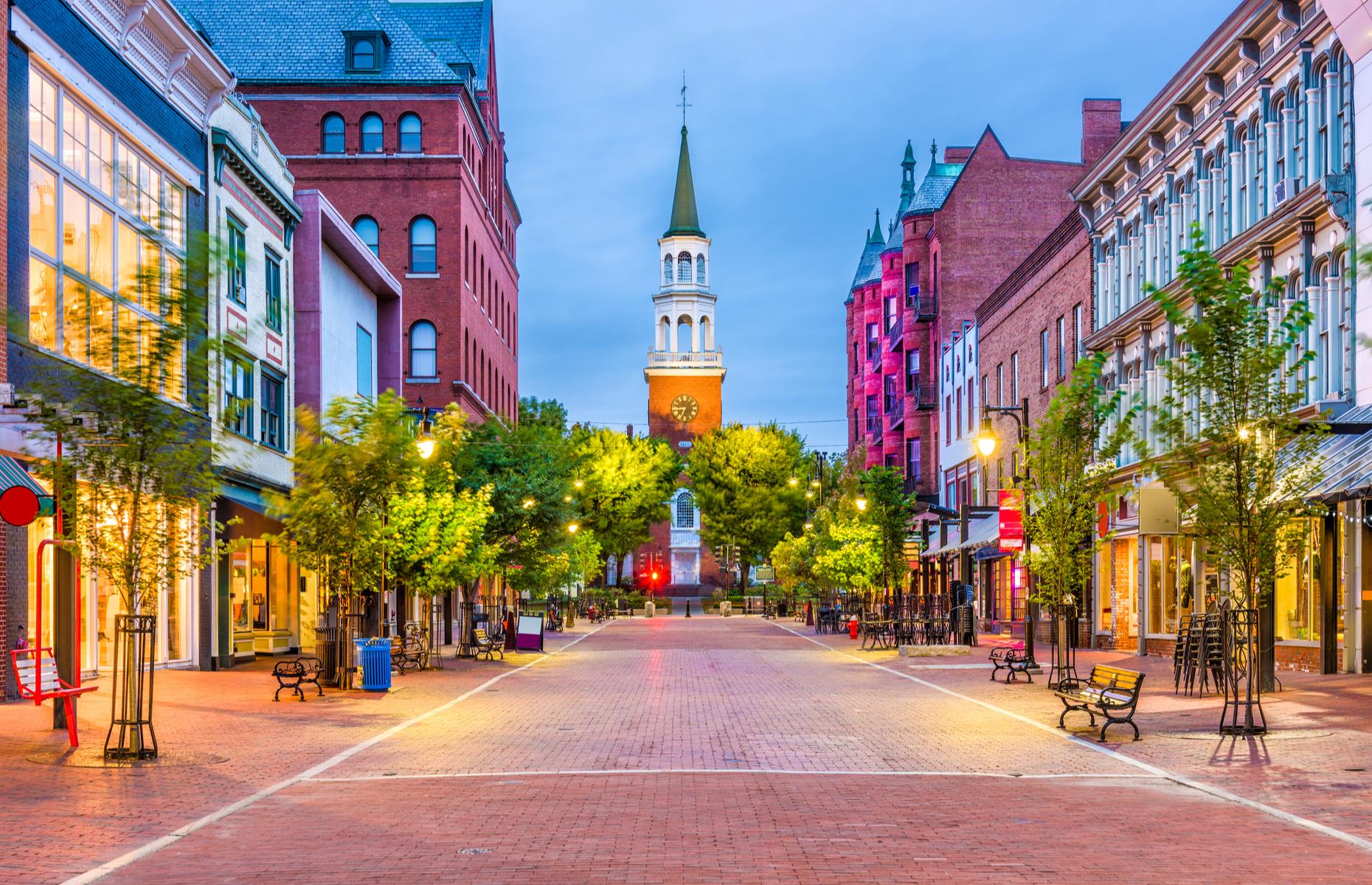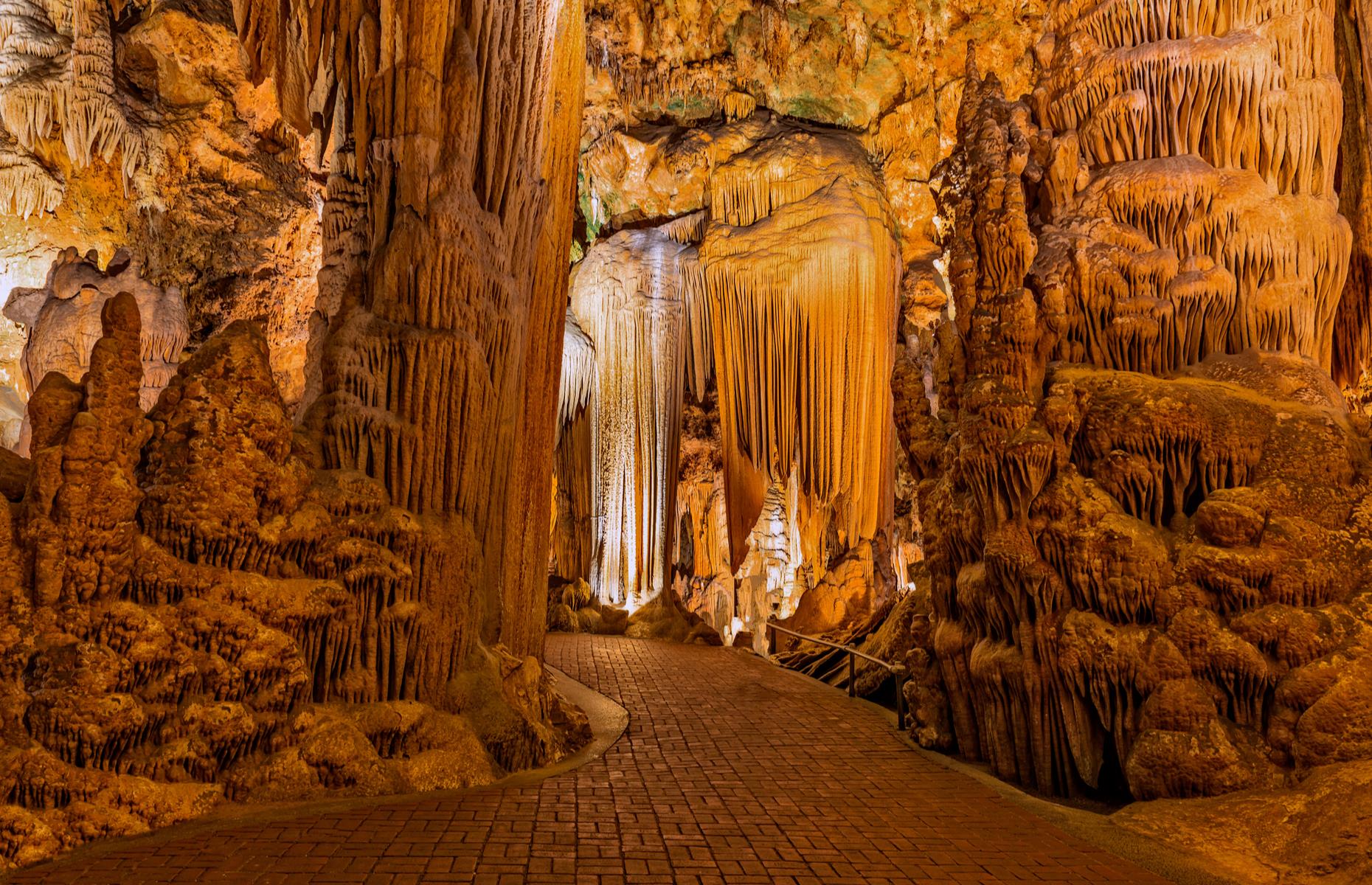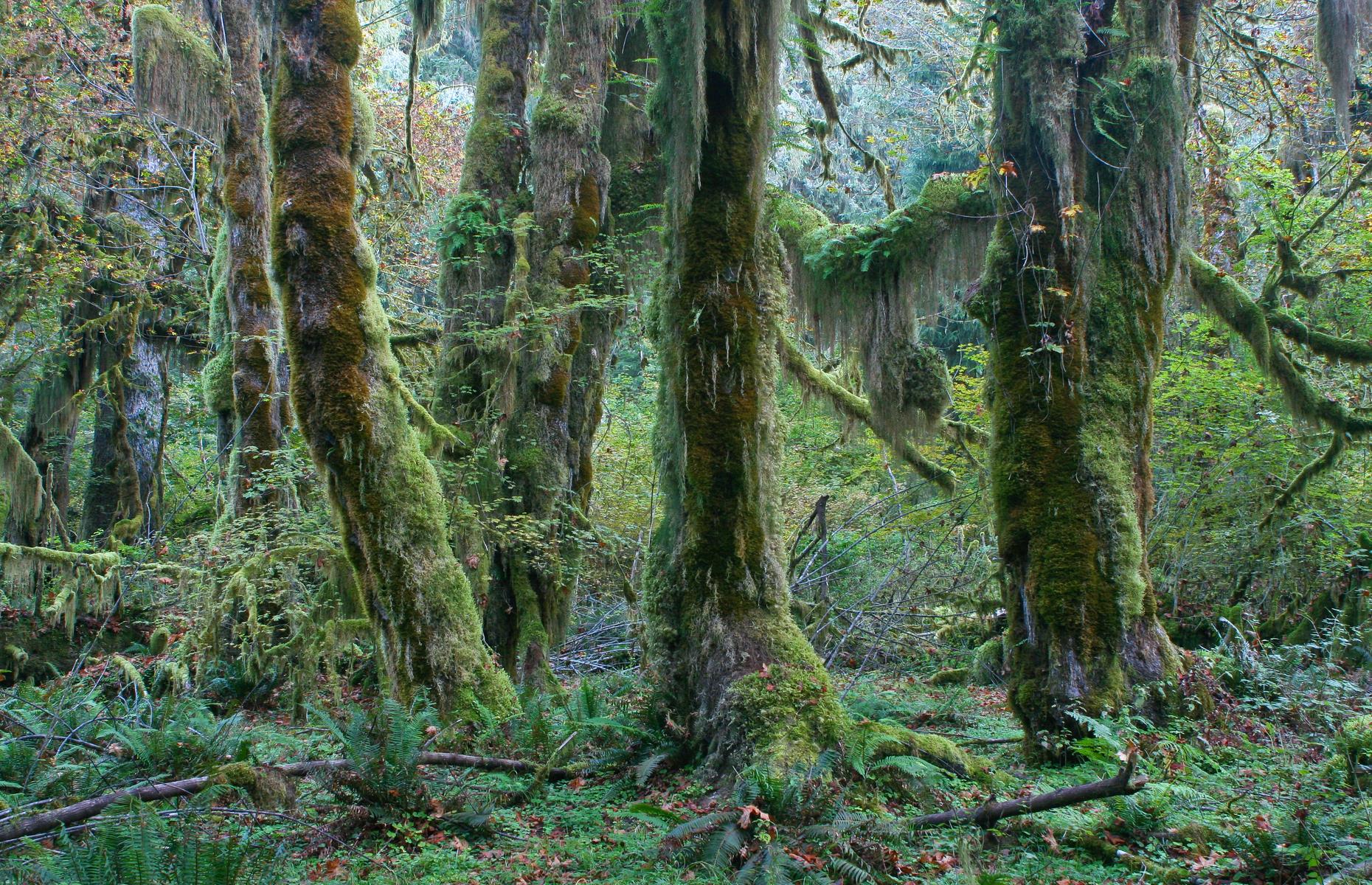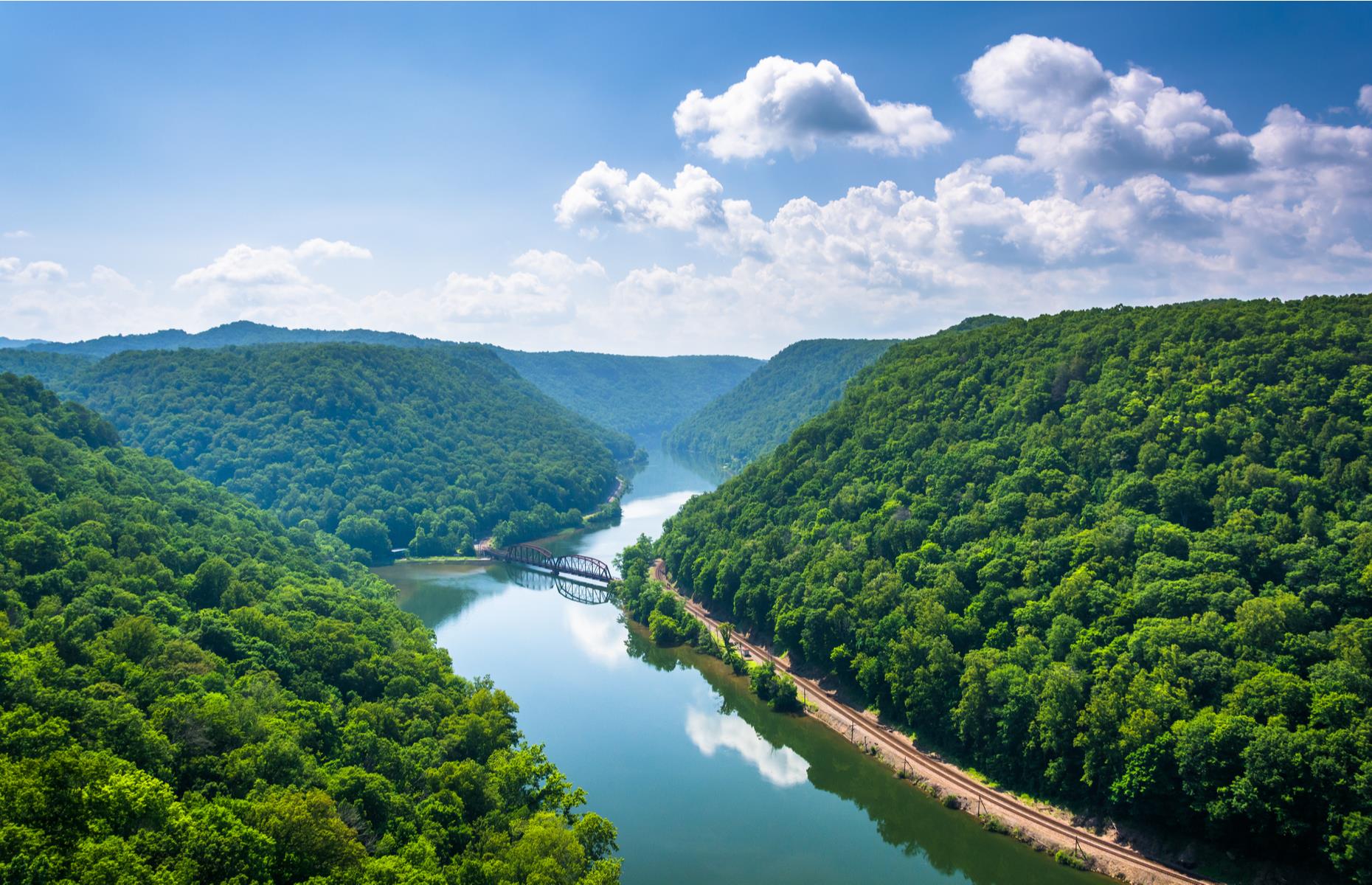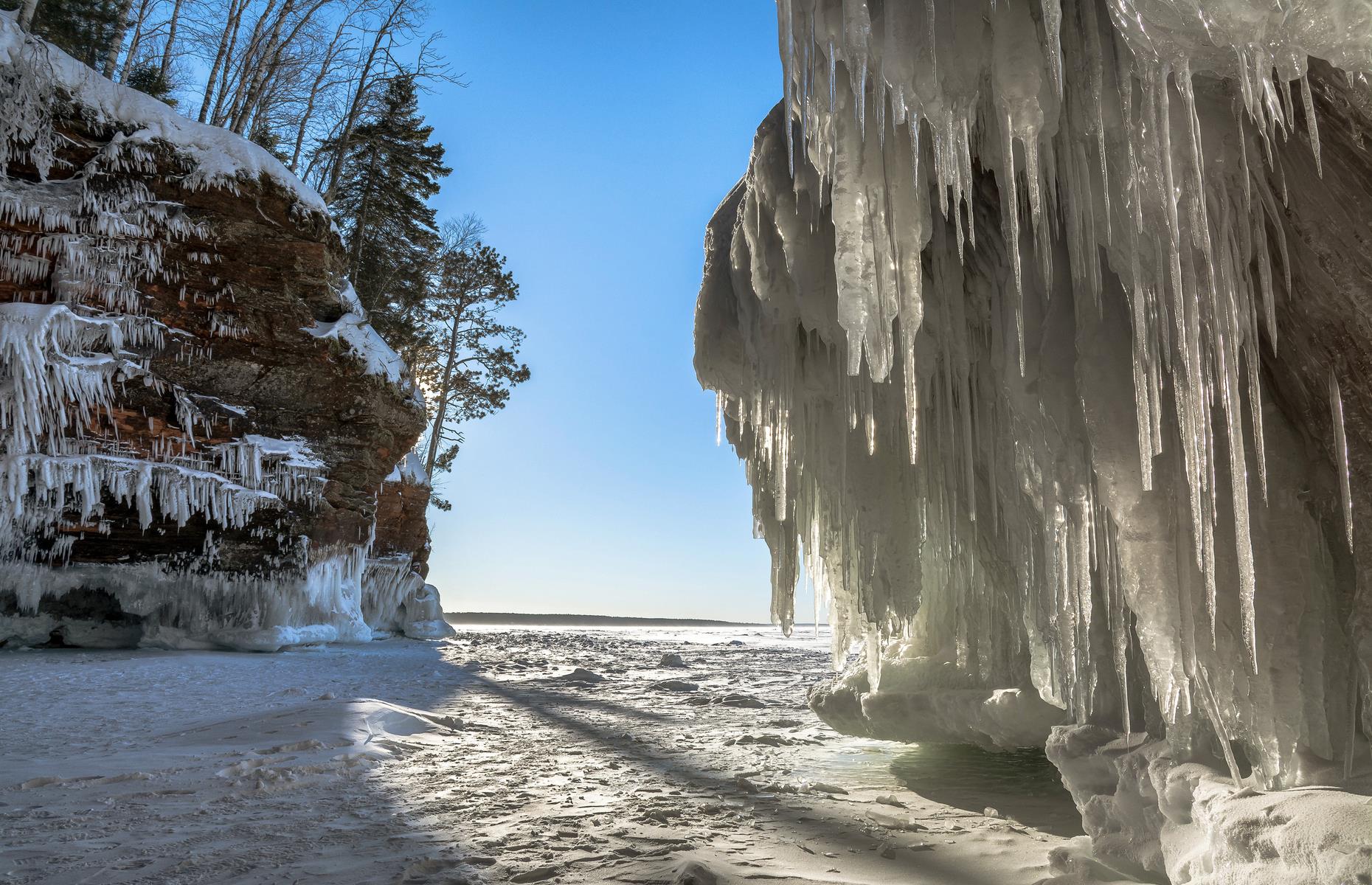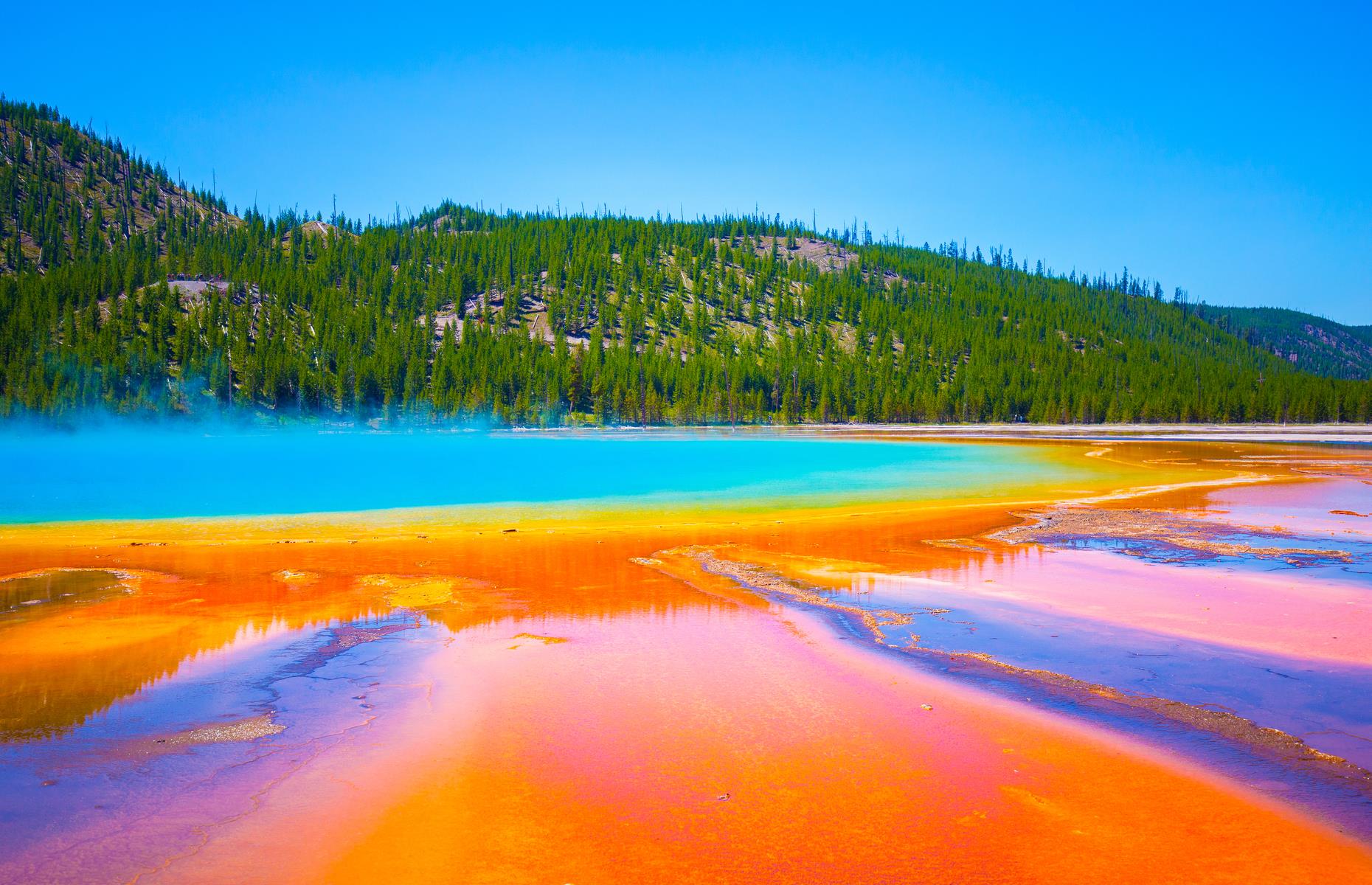 County blessings
Many North American states are home to world famous cities, some are blessed with national parks with vast wilderness areas and fascinating landscapes, and others have quietly pretty towns and coastlines that fly beautifully under the radar. Some, of course, have all of that and more. Here's our pick of the best picture-perfect US county – or, in Alaska and Louisiana respectively, borough or parish – in each state that packs in the most gorgeousness. Before visiting a national park please check the current guidelines or park status as travel restrictions may apply. 
Alabama: Tallapoosa County
Alabama has vibrant cities, white-sand beaches and a whole lot of history. But we reckon Tallapoosa County just edges it, mainly because it's home to a large portion of vast, sapphire-hued Lake Martin, which sprawls over 44,000 acres. There are trails through woodland and around the lakeshore, while the reservoir in all its craggy-edged glory is visible from Smith Mountain.
Alaska: Kenai Peninsula Borough
It's tricky to pick the most striking swathes of the northernmost state. The Kenai Peninsula, though, most of which falls under the borough of the same name, is 90% wilderness, and encapsulates much of the state's best qualities, including mountain and coastal trails, where bears and whales play, and the glaciers at Kenai Fjords National Park.
Arizona: Coconino County
There's no contest, really. Coconino County is dominated by the Grand Canyon National Park with its trails, incredible sunrises and silencing views at every turn: arguably the most awe-inspiring of which is Havasu Falls, which cascades like silk into a turquoise pool, in the Havasupai Indian Reservation. It's also home to part of bohemian Sedona (the desert city also straddles Yavapai County). Plus, it's a fun name to say.
Arkansas: Newton County
The country's first designated national river begins and wends its way through this county in the Ozark Mountains. There are hundreds of miles of hiking trails plus weird and wonderful rock formations and caverns. The river looks great from atop bluffs, while kayakers take on the river's wiggles, scouring the banks for mountain elk and black bears.
California: Monterey County
Choosing the prettiest part of California is like judging a line-up of supermodels. But, while the state is stuffed with awe-inspiringly beautiful counties, Monterey has to take the crown. This coast-hugging region is home to chic, boutique-filled beach city Carmel-by-the-Sea, Monterey – whose landscapes and characters inspired author John Steinbeck – and, of course, Big Sur, whose knockout bluffs, bridges and beaches are the highlight of a coastal road trip (although local travel guidance is currently in place).
Colorado: Larimer County
The wildlife and wilderness tend to spill into the towns and cities in Colorado, and that's especially true to Estes Park, the gateway to Rocky Mountain National Park. Elk often drift into the town, which is surrounded by peaks and forested slopes. The vertiginous Trail Ridge Road twists through alpine scenery, offering amazing views of mountain lakes and waterfalls.
Connecticut: New Haven County
The home of Yale University, in the coastal city of New Haven, this geographical county is known for educating the country's brightest minds but it also has scenery and architecture to charm and inspire beyond the classroom. There's the timeless buildings and leafy grounds of Yale itself, home to the Peabody Museum of Natural History (currently closed), plus coastal trails and vast parks outside city limits.
Delaware: Sussex County
Cape Henlopen State Park is the brightest-shining beauty in Sussex County. Boardwalks weave through nature trails and lead to shortbread-hued beaches backed by sand dunes. The serene city of Lewes is a gateway to the coastal park and is also within easy reach of Delaware Seashore State Park, another quiet, coastal gem in this often-overlooked state.
Florida: Miami-Dade County
It's home to the oceanside Art-Deco beauty that is Miami Beach, which alone is enough to make Miami-Dade a sorting contender for most beautiful county. But it also benefits from incorporating a huge chunk of Everglades National Park, whose wildlife-dense wetlands seem to stretch on indefinitely.
Georgia: Chatham County
From its antebellum architecture to its oak trees adorned in Spanish moss, Savannah is one of the most timelessly beautiful cities in the US, let alone the Peach State. The county kisses the edge of Savannah National Wildlife Refuge and incorporates Tybee Island, a barrier island known as 'Savannah's beach'.
Hawaii: Kauai County
It may be a little like choosing the most idyllic paradise, but the 'Garden Isle', Kauai – which makes up a county with the smaller islands of Niihau, Lehua, and Kaula – is so vividly, blazingly beautiful, it's almost embarrassing. But it's tough to turn your eyes away from its canyons and waterfalls, surrounded by dense rainforest. And it's even harder not to stare at the spiky, velvety green mountains that back the creamy sand and teal waters of the Nā Pali coast.
Idaho: Blaine County
Yes, it's known for potatoes – but there are plenty of spud-free spectacles to take in. Sawtooth National Forest is perhaps the most beautiful swathe of the state, with mountain lakes, hot springs and meadows strewn with wildflowers – and a big chunk falls within Blaine County. It also has Craters of the Moon, a national monument that's as fascinating and lunar-like as its name suggests. 
Illinois: Cook County
The Windy City really is mighty pretty, from its world-renowned architecture and public sculptures to its riverside paths and spot on the shore of vast Lake Michigan. Chicago's surrounding suburbs and villages like Oak Park – known for the Frank Lloyd Wright Home and Studio, the renowned architect's former home – cement Cook County's status as Illinois' most gorgeous.
Indiana: Porter County
This is the where you'll find Indiana Dunes National Park, whose sand mounds and beaches hug Lake Michigan's shoreline. One tall dune, Mount Baldy, shifts every year, while West Beach's trails and staircases boast views of Chicago's distant skyline.
Iowa: Clayton County
The Hawkeye State is known for its cornfields and rolling plains, which give it a certain rustic beauty. But it also follows a few bends of the mighty Mississippi River, and some of the loveliest waterside scenery is in Clayton County. Pikes Peak State Park is one of the state's most photographed areas, with boardwalks, forest trails and views of river islands. While Effigy Mounds is home to more than 200 prehistoric, animal-shaped mounds.
Kansas: Chase County
Chase County is one of the few areas of the US where you can still view, and wander through, prairie land. Tall grass once carpeted more than 170 million acres of the country, with just 4% of that remaining – most in Tallgrass Prairie National Preserve, whose fields roll across Kansas' Flint Hills.
Kentucky: McCreary County
Cumberland Falls, a 125-foot (38m) wide waterfall dubbed 'Niagara of the South', is one of the state's most spectacular natural sights. When it's a full moon, there's often a 'moonbow' – lunar rainbow – shimmering across the spray. The waterfall and national park actually spans McCreary and Whitely Counties, but the former outshines its neighbor with its sheer quantity of forest, waterways and natural arches.
Louisiana: Orleans Parish
There's more to Louisiana than New Orleans, known as Crescent City for the way it curls around the banks of the Mississippi River. But the city packs in equal parts excitement and beauty that even the surrounding swamps, bayous, oak groves and antebellum mansions can't overshadow. The Big Easy dominates the parish, which also incorporates boldly blue Lake Pontchartrain, crossed by the world's longest continuous over-water bridge. See the most jaw-dropping bridge in your state here.
Maine: York County
Maine is the land of lighthouses, lakes and roads laced with scenic stops and show-stopping coastal views. But we reckon York, the southernmost county, deserves the top spot with its sandy beaches, cute coastal towns and abundance of lobster shacks (even compared to the rest of the state). Pictured is the 19th century Nubble Lighthouse, perched on a rocky islet.
Maryland: Anne Arundel County
Sprawling around Chesapeake Bay, Anne Arundel is home to Maryland's capital, Annapolis, known for its museums and inspiring architecture. It also crams in some of the state's prettiest waterfront, with parks and pebbly, shell-strewn beaches making the most of estuary views. Sandy Point State Park is a favorite spot for views of a brick lighthouse and the Chesapeake Bridge, which soars over to charming Kent Island.
Massachusetts: Barnstable County
This county encompasses the favorite vacation destination and outdoor playground that is Cape Cod, flexed like a bicep from Massachusetts' main coastline. Provincetown is the main hub, right on the fingertips, but the rest of the peninsula has plenty going for it, from the Cape Cod Rail Trail – a cycling and walking path following disused tracks – to its creamy beaches, lobster restaurants and whale-watching trips.
Michigan: Keweenaw County
The name alone is beautiful, and the setting of this county more than lives up to it. Most of its land is surrounded by Lake Superior, part of the Great Lakes, so there's a vast expanse of sapphire blue water at pretty much every turn. On dry land, there's thick forest punctuated by smaller lakes, and popular ski resort Mount Bohemia. The crowing jewel, though, is Isle Royale National Park, a car-free archipelago with secluded beaches, trails and Rock Harbor Lighthouse.
Minnesota: St. Louis County
Minnesota is known as the 'Land of 10,000 Lakes' (although it actually has 11,842) and also hosts a squiggle of the Mississippi, which weaves its way past Minneapolis and is trimmed with beaches and parks. So choosing the most beautiful area is tricky, though St. Louis County gets our vote simply because it's dominated by green and blue. There are nature reserves, forests and (of course) lakes, including huge Lake Vermilion, which has 365 pine-forested islands.
Mississippi: Harrison County
Missouri: Camden County
It isn't called the 'Show Me State' for nothing. Missouri has an embarrassment of boast-worthy beauty, from forests strewn with lakes and rivers to its extensive network of limestone caves. Camden County somehow stands out even among this stellar competition, largely thanks to Ha Ha Tonka State Park, which sprawls gorgeously around the jagged Lake of the Ozarks and crams in some of the state's best elements: caverns, trails, watery views and historical landmarks.
Montana: Flathead County
It's a toss up between Flathead and Glacier Counties in Montana, considered by many to be among the most beautiful states. Both encompass swaths of Glacier National Park, with flower-strewn mountain slopes and wildlife from grizzly bears to bighorn sheep, and share its dizzyingly lovely Going-to-the-Sun Road. But Flathead delivers a knockout blow with the national forest of the same name, whose wilderness areas, lakes and rivers cover 2.4 million acres in the Rocky Mountains.
Nebraska: Morrill County
Morrill County is a patchwork of greenery and corn fields, dissected by rivers and creeks. But the standout attraction is Chimney Rock National Historic Site, a fascinating rock formation whose spindly peak rises nearly 300 feet above the valley. In spring and summer, it's surrounded by flower-strewn meadows.
Nevada: Douglas County
New Hampshire: Coös County
The White Mountains cover around a quarter of the state (and also spill a little into Maine) and fall within several counties. Coös County has the biggest and arguably the most beautiful chunk, though, with seemingly endless trails that cut through dense forest and past streams and lakes, ski resorts and Mount Washington, the highest peak in northeastern US.
New Jersey: Cape May County
New Mexico: Otero County
Otero County boasts one of the most striking landscapes in New Mexico, if not the entire US: White Sands National Park. The pale, curving, rising and dipping dunes can look more like snow in a certain light, and you can hike and even sled down them. In the heart of the county, Lincoln National Forest offers rolling scenery of a different color: its mountains and valleys are carpeted in green.
New York: Seneca County
You could find pretty much every type of beauty in New York, from the gleaming skyscrapers of Manhattan and the country elegance of the Hamptons to the peaks, rivers and meadows of the Adirondacks. But we're giving Seneca County top spot because it kisses the shorelines of two of the state's spindly Finger Lakes: Seneca and Cayuga. The latter is especially known for wineries with water views, and a scenic driving loop that passes state parks and pretty villages.
North Carolina: Buncombe County
It seems almost unfair that one county should have this much natural beauty. The Blue Ridge Parkway wends its pretty way through here with views of the Blue Ridge Mountains from forest trails and roads. Then there's Pisgah National Forest, with imposing peaks surrounded by thick greenery, and Asheville, which revels in its gorgeous surroundings and brings in some man-made loveliness, too, with ornate architecture and galleries.
North Dakota: Billings County
The state's most gorgeous natural area, Theodore Roosevelt National Park is at the heart of Billings County, where the relentlessly flat Great Plains hit the Badlands, a sharply contrasting landscape of jagged buttes, spindly hoodoos and canyons. It gets its name from the fact Theodore Roosevelt lived there, in the now-preserved Maltese Cross Cabin, before becoming president.
Ohio: Hocking County
Hocking Hills State Park beautifies swathes of Hocking County with forest trails, lakes, swimming holes, caves and waterfalls. The most popular spot is Old Man's Cave, where a small bridge skims over a dramatic waterfall and pool, overhung by trees and rock and surrounded by trails.
Oklahoma: Comanche County
Comanche County is home to one of the state's most beautiful parks, Wichita Mountains Wildlife Refuge, with designated wilderness areas and plains roamed by elk, bison and wild turkeys. The area is also home to waterfalls, rivers and lakeside parks, all dramatically backed by the Wichita Mountains.
Oregon: Klamath County
Oregon's counties run the gamut from cute to sensational, from hip Portland with its street art, parks and architecture to the ruggedly beautiful coastline and wine country that's as beautiful as the stuff that ends up in the bottle. But it's tough to beat breathtaking Crater Lake National Park. Brilliantly, boldly blue in photographs, nothing quite compares to seeing the caldera lake for real, in all its watery wonderment. Klamath County also dazzles with wildlife refuges and forests.
Pennsylvania: Monroe County
Swathes of the huge, forested Delaware Water Gap National Recreation Area, popular for hiking and kayaking along the Delaware River, fall under Monroe County. But that's only a shrub of the greenery that covers the area, which is dense with parks and preserves. In winter, Camelback Mountain is hugely popular for skiing and snowboarding.
Rhode Island: Providence County
South Carolina: Charleston County
South Dakota: Pennington County
This arrow-shaped county shoots through the heart of the Black Hills National Forest, where the faces of four US presidents are carved into Mount Rushmore, and loops around Badlands National Forest, known for jagged rock formations and prairies grazed by bison. The Peter Norbeck National Scenic Byway, which loops for 70 miles (113km) through tunnels and around granite pinnacles, showcases some of the state's most incredible scenery.
Tennessee: Sevier County
Forests, mountains and bears – oh my! Great Smoky Mountains is among the country's most spectacular national parks, with trails that wind past streams and rivers, lead to waterfalls, and climb up to peaks for views across the misty layers of the mountains. It sprawls into North Carolina, but some of the loveliest parts are in Sevier County. If that wasn't enough, the county is also home to Dollywood – the resort and theme park owned by everyone's favorite coiffed, cowboy-booted country singer, Dolly Parton.
Texas: Gillespie County
One of the most inspiring places in Gillespie County – Enchanted Rock State Natural Area – actually spans the border with Llano County, but this takes top spot because… wineries. Highway 290 is winged by striped hillsides and elegant tasting rooms, with a few peach farms in between. Fredericksburg, a charming, German-settled city, is in the heart of the county and has a vibrant art and dining scene. Now discover 60 places you won't believe are in the USA.
Utah: Garfield County
Pretty much every inch of this hoodoo-heavy state is stunning, but Bryce Canyon has the kind of beauty that would make supermodels hang up their heels. The vast expanse of red and apricot spires and arches resembles a forest turned to stone. Garfield County also incorporates several mountain peaks and a swathe of Dixie National Forest, a huge nature preserve with native plants and wildlife, and more hunks and spires of orange rock. Take a look at the most mysterious places on Earth.
Vermont: Chittenden County
With its western shore skirting Lake Champlain, which spills over the Canadian border, and its eastern edge crossed by Mount Mansfield State Forest, Chittenden County has a lot going for it. The lakeshore is laced with bays, farmland and forest, while Burlington is the biggest city, with museums, shops and an eclectic dining scene.
Virginia: Page County
Boasting the biggest bit of Shenandoah National Park, Page County is bursting with natural gorgeousness. And gorges, for that matter, along with granite peaks, waterfalls, woodland and wildlife from black bears to white-tailed deer. The park includes a portion of the Appalachian Trail and is sliced through by Skyline Drive, known as one of the best routes for fall foliage. Luray Caverns, in the center of the county, boasts underground walkways past towering columns and stalactites.
Washington: Jefferson County
Olympic National Park carpets several counties with its green gorgeousness, but Jefferson County is home to one of the park's most surprising and awe-inspiring sights: the Hoh Rain Forest. This temperate rainforest is where centuries-old hemlock trees are dressed in thick, velvety moss. It's the stuff of fairy tales, as is pretty much every inch of this county, from waterfalls to shorelines laced with marshes and sandy coves. Check out more of the most magical places on Earth.
West Virginia: Fayette County
The Appalachian Mountains sprawl through West Virginia, and Fayette County boasts several of the state's most beautiful forested ridges and state parks. There's Hawks Nest, with canyons and a bend of the New River Gorge, known for white water rafting and spanned by the intricate steel curves of the New River Gorge Bridge. Babcock State Park also has views of the bridge, surrounded by thick greenery.
Wisconsin: Ashland County
This area is home to Chequamegon-Nicolet National Forest, which pretty much has it all: wildlife-rich woodlands, boating lakes, beaches and a brilliant name. And then there's the state's hidden gems, scattered off the shore of Lake Superior: the Apostle Islands. Most of the archipelago falls in Ashland County, including Mainland Ice Caves, where giant icicles form when it's cold enough.
Wyoming: Teton County
Other counties needn't apply. Teton County is home to part of Yellowstone, including a catwalk of the national park's most famous beauties: the turquoise Grand Prismatic Spring, Old Faithful geyser, and Yellowstone Lake. If that wasn't enough, it squeezes in Grand Teton National Park, too. This vast landscape is criss-crossed with walking and hiking trails, scattered with wildflowers in spring, and dotted with lakes perfect for kayaking or just gazing at.
Now discover what family vacations looked like the decade you were born
Source: Read Full Article