Universal Destinations & Experiences (UDX) is making significant investments in its products, from a new park in Orlando, Epic Universe, to two smaller themed experiences in Texas and Las Vegas. The company has also invested in the travel agency sales channel over the past decade, launching an agent certification program in 2015 and a customer service team in 2017 as well as introducing U-Preferred, its program for top producers, in 2020. This year, it expanded its team of business development managers. Fernando Flores, vice president of consumers sales and head of Universal Parks & Resorts Vacations, shared insights on the company's relationship with advisors with senior editor Jamie Biesiada.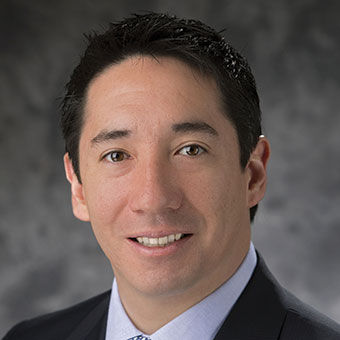 Q: How valuable are agencies to Universal?
A: UDX's brand DNA is rooted in partnerships — from the world-renowned intellectual properties that come to life in our parks at Universal Orlando Resort and Universal Studios Hollywood, to the unique products, events, experiences and services offered across both destinations, to the steadfast relationship we have with Loews Hotels at Universal Orlando. Our partnerships with travel advisors provide guests with a vacation experience unlike anywhere else in the world. As such, we strongly value our travel industry sales partners and appreciate how essential these relationships are to the success of our business.
Q: Have your investments in the trade helped grow bookings? What has been effective?
A: In 2020, we launched the U-Preferred Travel Agency Program to recognize, reward and empower our top-selling travel partners. We have seen tremendous growth within this program and in the travel agency channel in the last few years. To build on this momentum, we welcomed agency owners and executives from across the country to Universal Orlando for the inaugural U-Preferred Conference in June. Attendees heard from inspiring speakers, including Mark Woodbury, chairman and CEO of UDX, and Alice Norsworthy, president of global marketing for UDX, about the happenings in our parks around the world and engaged in activities and workshops to apply new leadership skills in their individual businesses. Attendees also had the opportunity to meet with their favorite characters for social media moments during the conference and enjoy VIP tours of the parks and other private nighttime events.
We firmly believe that the more we engage with our travel partners and equip them with the resources and tools necessary to do their jobs, the more our business will continue to evolve and thrive.
Q: What's your plan to educate travel advisors about projects like Epic Universe and your regional entertainment plans in the U.S.?
A: During the U-Preferred conference, we announced exciting changes coming to our existing tools and resources to improve the line of communication between Universal Parks & Resorts Vacations and our travel partners to make it easier to do business with us. For example, in the near future, we're launching a new email platform for travel advisors to receive the latest updates and news about our parks, consolidating and enhancing the Universal Partner Community and VAX VacationAccess into one seamless website, and rolling out a new monthly revenue report for agents to see their sales progress in real time.
We have also recently expanded our travel industry sales team in preparation for the continued growth of our destinations. The team will be hosting a series of webinars, fams and regional trainings across the country through the fall and into 2024. We highly encourage travel partners to join the Universal Partner Community to be among the first to know about these exciting events as they are announced. 
Source: Read Full Article