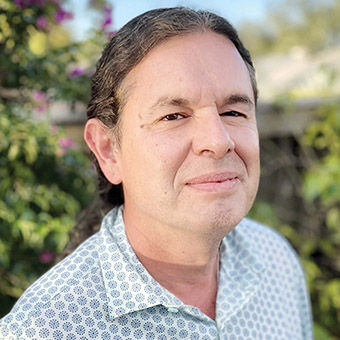 Much of Oneil Khosa's career has involved the ocean. He captained Royal Caribbean's Explorer of the Seas, which in 2000 was the world's largest passenger ship. He served as CEO of Bahamas Paradise Cruise Line and continued as such when the cruise line rebranded as Margaritaville at Sea in May 2022.
His latest venture, however, is on dry land.
Earlier this year, Khosa debuted the Enthusiast Hotel Collection, which partnered with seven properties, including three in the Caribbean: Cap Cove St. Lucia and A Stone's Throw Away and Ole Ike Bay in the Bahamas. Other properties include the Tapoco Lodge in western North Carolina, Hartstone Inn in coastal Maine, Brewery Gulch Inn in Northern California and Casa Morada in the Florida Keys.
"I quit [Margaritaville at Sea] in October last year to focus more on my hotel business," said Khosa, who in the past owned a few hotel properties — though he doesn't own any in the collection. "So my thinking has been to bring the elements of travel and cruising to the hotel industry. Just like you want ships to visit these distant, beautiful places, it has been my personal hobby to do that on land, too."
Unlike a cruise ship, where preferences and tastes run the gamut for thousands and where guests can remain on a ship during an entire cruise, the company is teaming with boutique resorts in more secluded areas, surrounded by nature, attracting guests with specific interests, whether it's diving or fishing in hotels in the Bahamas or hiking in St. Lucia. Now it's no longer about serving the masses; it's about satisfying guests' specific needs.
"Our clientele is enthusiastic about something they do," he said. "When you come, there is also an experience that you're doing at our places. We are in areas where there is a very heightened appreciation for nature." For instance, the Tapoco Lodge sits next to the Nantahala National Forest in the Great Smokey Mountains, and the Brewery Gulch Inn is near the redwoods of Northern California's Jackson Demonstration State Forest.
Plans for growth
Using that criteria, the Enthusiast Hotel Collection aims to partner with properties that offer both nature and activities, in places like the British Virgin Islands and Mexico as well as additional hotels in the Bahamas.
"We ran a cruise line to the Bahamas for a long time, and I'm a sailor myself, so Bahamas is a second home to me," said Khosa, who lives in Palm Beach, Fla.
He doesn't refer to the Enthusiast Collection's properties as luxury products but noted they are in the high end of the spectrum. He said ADRs are in the $500 range.
While there may be differences in cruise ship and hotel operations, there are a lot of similarities. "Hospitality is what I do. It's not as complex as a cruise, but there are a lot of overlaps."
Source: Read Full Article