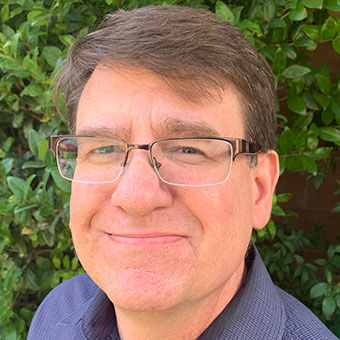 Regardless of what night of the week it is, visitors to the Las Vegas Strip are likely to cross paths with a bachelorette party, a bachelor party or a wedding party. There's the slightly tipsy woman wearing a "Bride to Be" sash and surrounded by even tipsier friends at the bar; a radiant bride in a white dress strolling through the casino; an earnest couple posing for photos in front of a distinctly Vegas landmark.
The city's appeal as a desirable wedding location was first recognized on Sept. 23, 1953, when the London Daily Herald referred to it as the "Wedding Capital of the World" in a story that noted 20,000 weddings took place the previous year.
Fast-forward to 2022, when Clark County issued 79,279 marriage licenses, the highest number since 2016. Eighty percent of licenses issued in Clark County last year were to out-of-town couples, and 14.9% of those went to couples from international markets.
A celebration marking the 70th anniversary of the newspaper's declaration was held at Caesars Palace on Sept. 3 and included a vintage Vegas-style show, "Las Vegas Will You Marry Me," and a vow-renewal ceremony that at least 300 couples attended. Actor Patrick Warburton (David Puddy from "Seinfeld") was the officiant.
"As the most iconic wedding destination in the world, the best love stories start in Las Vegas," said Lynn Marie Goya, Clark County clerk. "With endless possibilities, couples have been making their wedding dreams come true in Las Vegas for decades."
Nuptials by the numbers
The numbers reflect the exuberance about tying the knot in Vegas.
• An estimated 2 million visitors traveled to Las Vegas in 2022 to attend or have a wedding.
• Among U.S. tourists, Californians comprised the largest domestic population outside of Nevada to marry in Clark County, representing 14,763 of the total weddings last year.
• Visitors from the U.K. represented the largest international population of couples married in Las Vegas, with 2,777 weddings last year.
• Millennials accounted for the largest demographic to marry in 2022 in Las Vegas with 53.1% of the market share. Those in Gen Z accounted for 8.9% of the market in 2022.
The cost for a marriage license in Clark County is $102, wit $55 of that fee going to support domestic violence services and prevention in the state. In 2022, $4.8 million was contributed to those services. There is no waiting period or required blood test in Nevada.
Weddings.Vegas, created in 2022, provides information on the county's marriage license services. In 2021, the Las Vegas Convention and Visitors Authority launched its first dedicated wedding campaign, "Forever Happens Here," which won Travel Weekly's Gold Magellan Award in 2022.
A look at packages
Special 70th anniversary celebration packages start at just $15 — the same price couples paid in 1953.
The Chapel of the Flowers will offer 70 couples its Vintage Vegas package for that rate through Dec. 30, 2024. It includes the ceremony, flowers, streaming for those who cannot attend, a 10-minute photo shoot and prints. Interested couples can call (800) 843-2410 or email [email protected] and mention promo code "vintagevegas." The offer does not include the minister's fees or gratuity.
Other notable packages include:
• The Elvis Presley-themed Hunk of Burning Love ceremony ($470 plus tax and fees through Sept. 30) at the Little Neon Chapel, which includes the use of the chapel for up to 10 guests, an ordained Elvis impersantor/minister, two live songs, keepsakes and photos.
• Lucky Little Wedding Chapel's package ($777 through 2023, not including donation to the officiant) includes up to 20 guests, 35 digital photos, bouquet and boutonniere, veil rental and a celebrity impersonator with two songs.
• The 70th Anniversary Platinum Ceremony Package ($3,500 through Sept. 30) at the JW Marriott Resort & Spa Las Vegas includes a suite for the bride and groom for two nights, the ceremony at one of the resort's garden or water locations, one hour of photography, flowers and music. Contact [email protected] or call (702) 869-7031 and mention "70th Anniversary Platinum Ceremony Package."
Source: Read Full Article