MONTEGO BAY — Jamaica is poised for its "best year in the history of tourism for stopover arrivals," said minister of tourism Edmund Bartlett at the Sept. 11 kickoff of the Jamaica Product Exchange (Japex) conference here.
Visitor numbers, revenues, airlift, new and expanded accommodations as well as increased investor confidence reflected what Bartlett described as "an inclusive recovery."
The island is on course to welcome 2.7 million stopover arrivals, a 5% increase over 2019, which was its biggest year until now. 
In terms of cruise arrivals, Jamaica is set to receive 1.9 million passengers in 2023, approximately 23% short of  2019's totals due to itinerary changes by the cruise lines. However, Bartlett forecast that "we expect to be back to 2019 cruise levels by the end of 2024."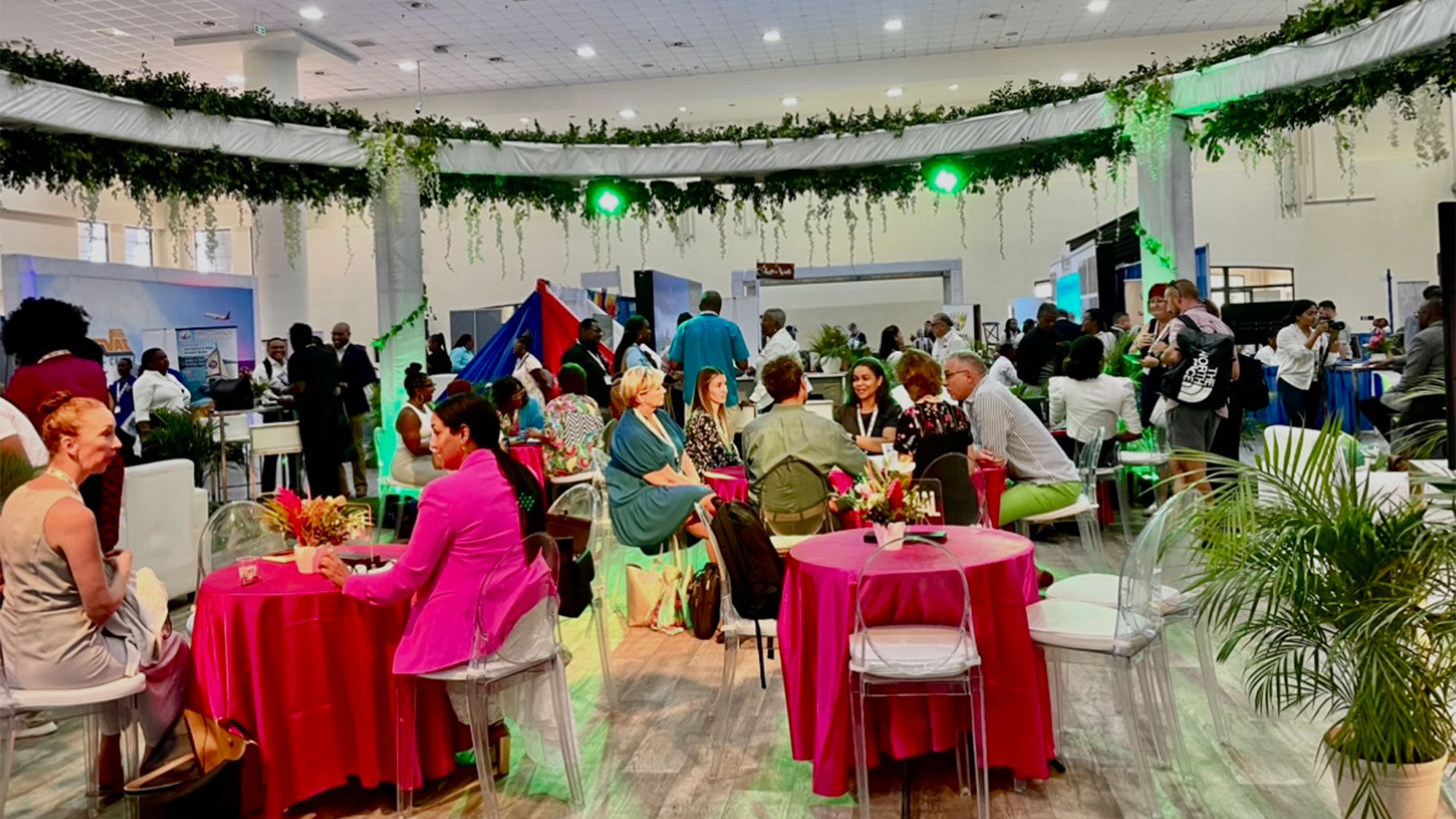 "More importantly, our revenue earnings from tourism this year are 22% over 2019 and will break the $4 billion mark for the first time in our history," the minister said. "Our summer performance alone earned more than $1.5 billion from 1 million visitors during this period, including 800,000 land-based arrivals and 230,000 cruise passengers."
Jamaica's investment horizon remains "bullish," according to Bartlett, who projected 20,000 new rooms in the next 10 to fifteen years, including 2,000 new rooms in 2024. 
Slated to debut are the 352-room Hideaway at Royalton Blue Waters, the first 1,000 rooms of the 2,000-room Princess Grand Jamaica, the 650-room Riu Palace Aquarelle and the 450-room Unico 1877 Hotel Montego Bay.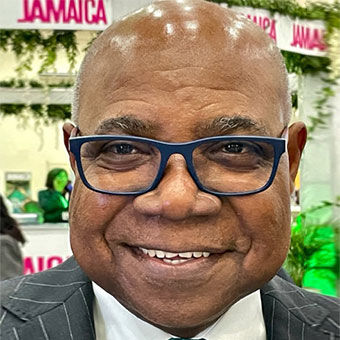 Nontraditional accommodations, such as Airbnb, accounted for 29% of all bookings, according to Robin Russell, head of the Jamaica Hotel and Tourism Association.
In addition, Jamaica is building more than 4,000 homes for its tourism workers over the next few years and has trained 10,000 hospitality workers since 2020 to become certified in all areas of tourism, Russell said.
Airlift data, presented by Donovan White, Jamaica's director of tourism, included 140,000 additional seats from the U.S., representing an 18% growth over 2019 lift.
A big boost in airlift
American has extended service from Dallas, Chicago and Charlotte, N.C.; United has added flights from Chicago, Newark and Denver; and Southwest's additional frequencies include Baltimore and Orlando, plus new service from Kansas City, Mo.
White attributed the airlift increases to the Jamaica Tourist Board's focus "on engaging and reengaging our airline partners, particularly in North America. 
"New routes, larger planes and more available seats from our airlines partners are critical to achieving our full recovery goal."
This year marked Japex's first in-person conference since the pandemic began. The conference attracted more than 235 buyers and suppliers from 20 countries onto the trade show floor at the Montego Bay Convention Center.
Among the spontaneous moments at Japex was an out-of-character rendition of Bob Marley's song  "One Love," sung by Bartlett at an evening reception at Chukka Ocean Outpost at Sandy Bay.
"Everything is gonna be all right. Jamaica is strong and resilient and the future is bright," he said as he set down his mic.
Source: Read Full Article